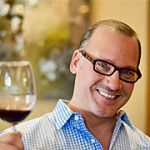 Kevin Godbee · Mar 7, 2018 · 2 min read
Anybody that pays attention to the downtown St. Pete food scene knows that 2nd & Second really had the crap kicked out of them with bad reviews in the first few months that they were opened. Then, there were the defenders that said it's not fair to review a new place until they have at least a month or so to figure things out. To compound this, the place is open 24-hours. They don't get a chance to catch their breath, so it takes longer to fix things.
Last week, I woke up with a craving for a good breakfast, and I wanted it "now". We threw on some clothes, hats, and sunglasses, and walked the three blocks to 2nd & Second in our "we didn't take a shower" disguises.
Cut to the chase: It wasn't 100% perfect, but it was 97%. What a pleasant surprise.
We had been wanting to go to 2nd & Second for breakfast for a long time, but the bad reviews kept us away. Perhaps they've got their s*&t together now. It sure seemed so on this visit.
Our disguises didn't last long as GM Jimmy Brothers spotted us. (This is why we say we don't dine anonymously, as it is not possible.) We've known Jimmy for about 6-years as frequent visitors to Tryst where he used to be stationed in the foodie army. He sat with us for a while and told us about how they struggled in the beginning, but things have greatly improved. There are still more refinements to be made. The menu is already on it's second version, and another revision is in the works.
For breakfast, Lori went basic, and I went a little fancy.
Lori had two eggs over medium with corned beef hash & grits. (She got the grits for me.) We also shared the hash browns side, Fat Pig Brown - hash browns with bacon, ham, and sausage. Lori's eggs were perfect, as were the grits. These are definitely not instant grits, but fresh cooked–the same recipe from Cassis. (Jeremy Duclut, the chef at Cassis is one of the owners of 2nd & Second.) Lori said the corned beef hash was good, but not great. I liked them more than her.
We weren't thrilled with the Fat Pig Brown hash browns only because of the way it is prepared. We thought all of the ingredients would be mixed together. Instead, the meats were put on the plate, and then the hash browns on top of them. Otherwise, the hash browns were perfectly deep fried—crispy-crunchy on the outside, and just the right amount of cooked on the inside.
The star of the show was my BLT+AE. That's an open-faced bacon, lettuce & tomato, plus avocado and sunny-side up egg on sourdough. I would order this again, and again.
It is not as messy as you might think. Just dive right in with a fork and knife.
The home fries were delicious, cooked and seasoned just right.
2nd & Second is now an approved St. Petersburg Foodies breakfast spot.
24-Hour Diner in Downtown St. Pete serving classic and modern diner fare with full liquor.