Beau n Mo's Delmonico Steak Ranks Amongst the Best!
Beau n Mo's Delmonico Steak Ranks Amongst the Best!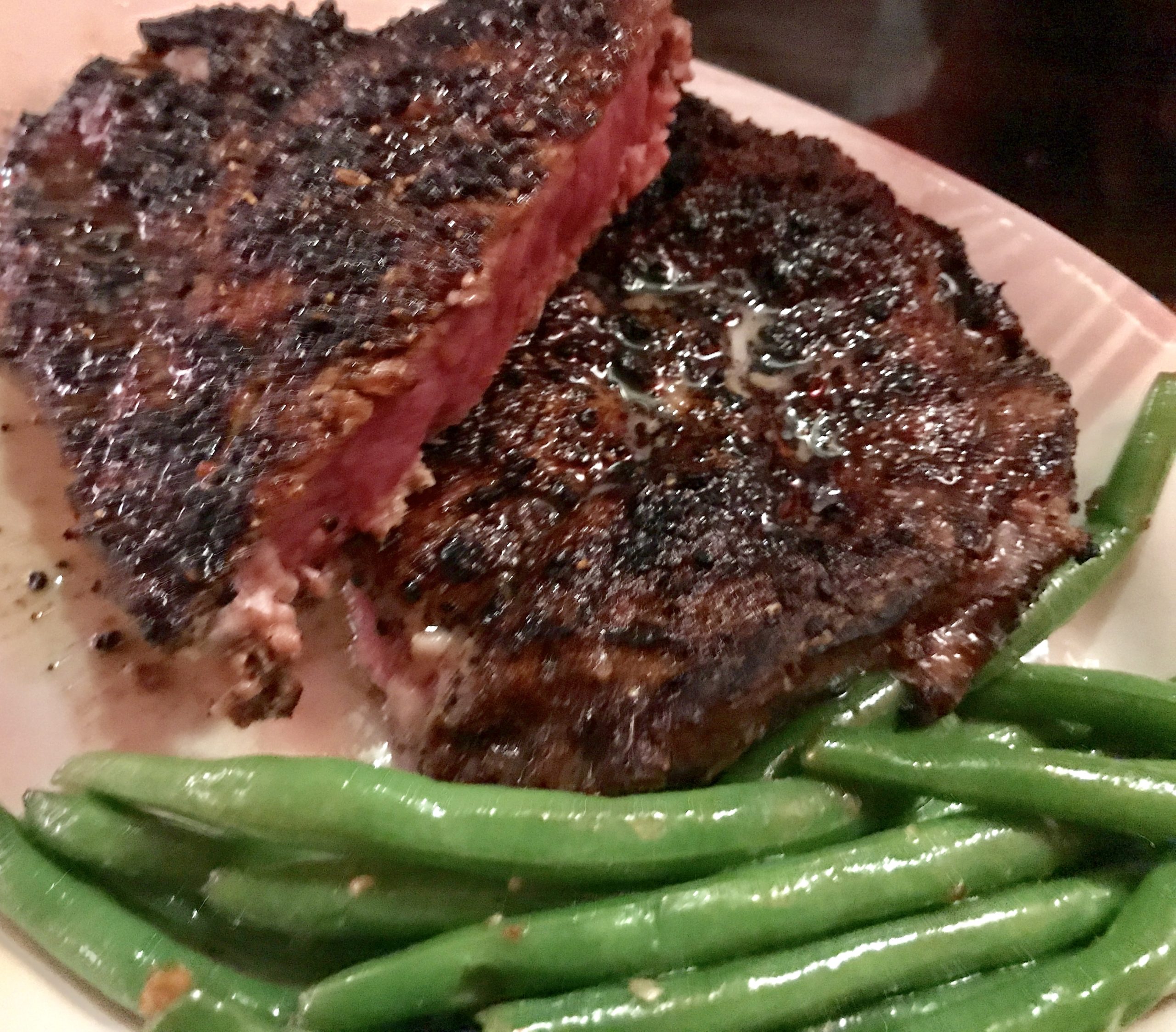 Back in October 2016 we posted the ten best steaks in St Petersburg, FL based on a poll we took in our Facebook Group, St Petersburg Foodies Restaurant Reviews. At the time, we had not been to Beau n Mo's, but we had to listen to the people and include them in the list at number eight. We have read some very passionate reviews in our Facebook group about the Delmonico and we finally got there to try it. It should definitely not be number eight! That was one of the best steaks that I have had period! We will be updating that list for 2017.
The building is very unassuming from the outside but as soon as you step through the door you can feel the "fun & swanky" vibe that they have created for the interior. Greeted immediately with a "welcome" and a smile by one of the owners, Madonna, we were seated in a booth near the back.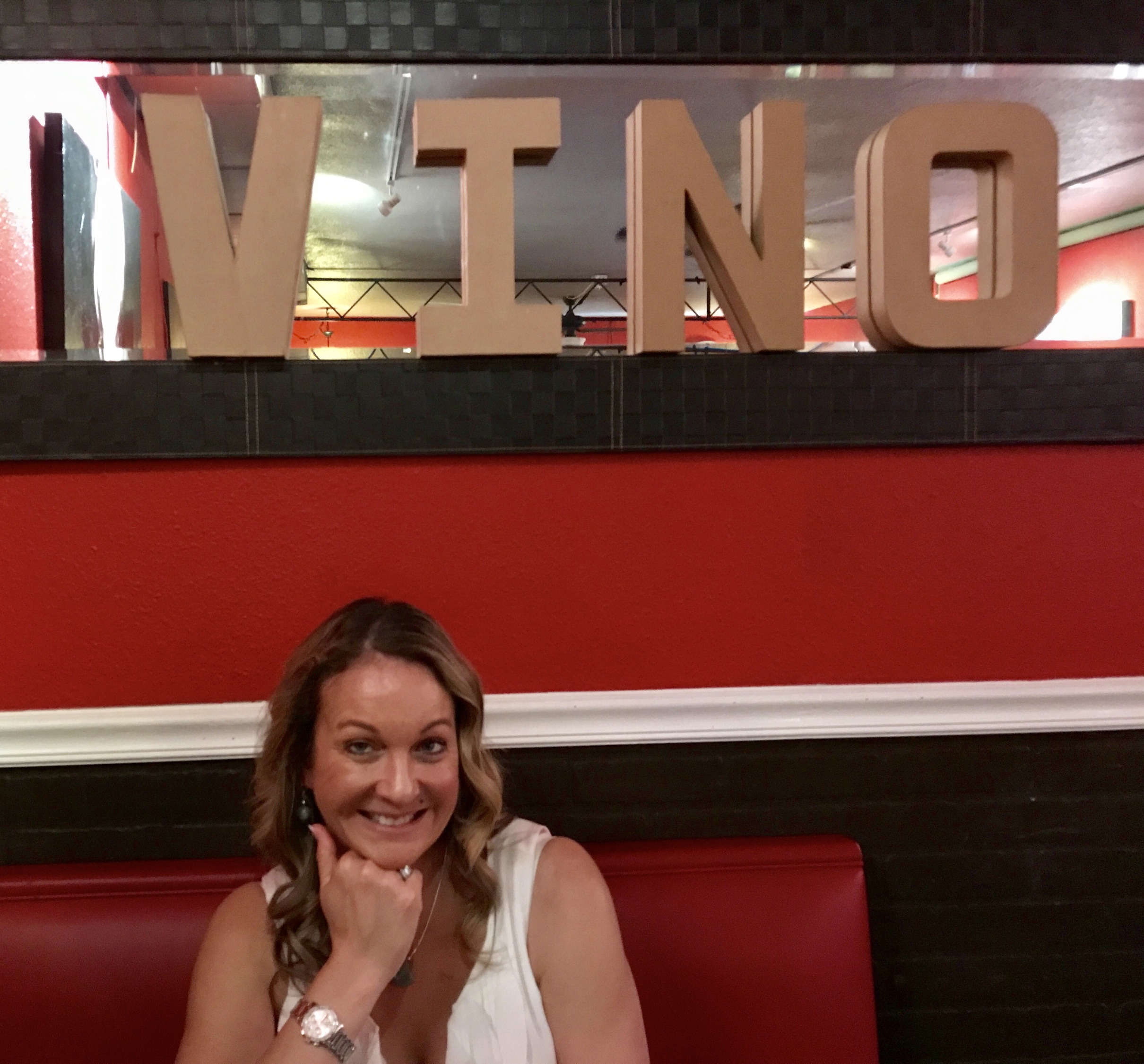 The walls are filled with large black and white photos of the rich and famous and the music reflects the era of the Rat Pack. We went to a place in Portland, Maine called Crooners and Cocktails…the feeling is very similar. We loved that place! But we didn't eat there.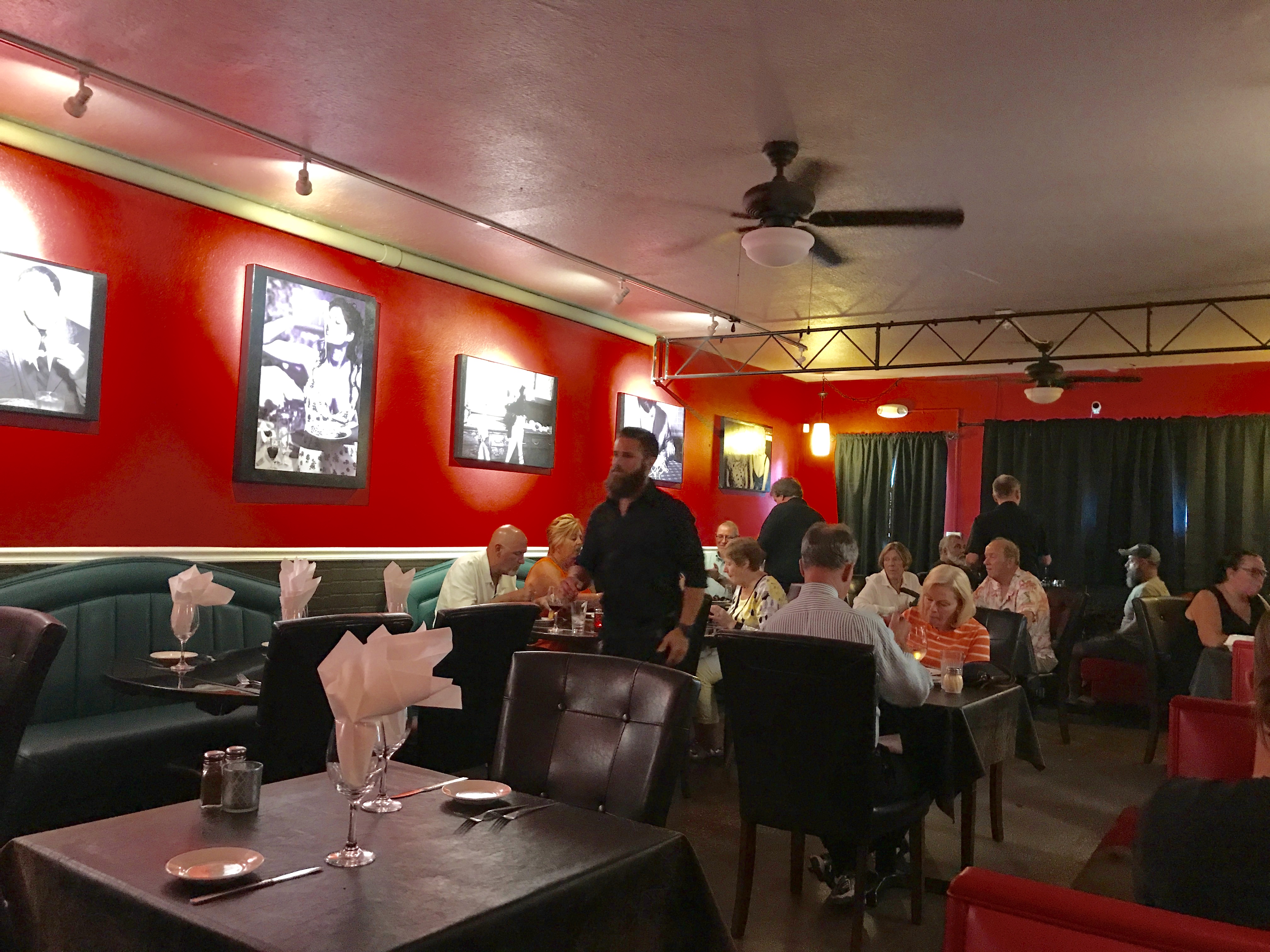 Prior to this visit, I had been to Beau n Mo's for dinner one time before with my parents and my son. That time I ordered the spaghetti bolognese and I thought it was good but not fantastic. My taste buds must have been on vacation that night. So for this trip, we were on a mission to try this mystical Delmonico steak.
We of course ordered drinks first. Kevin is very particular about his martinis – gin, very dry, up, with olives. We have run across a few bartenders that thought that very dry meant to use more dry vermouth, can you imagine? Anyway, it was made perfectly, was a nice pour, and was delivered in less than a minute. Kevin was impressed, and quite pleased.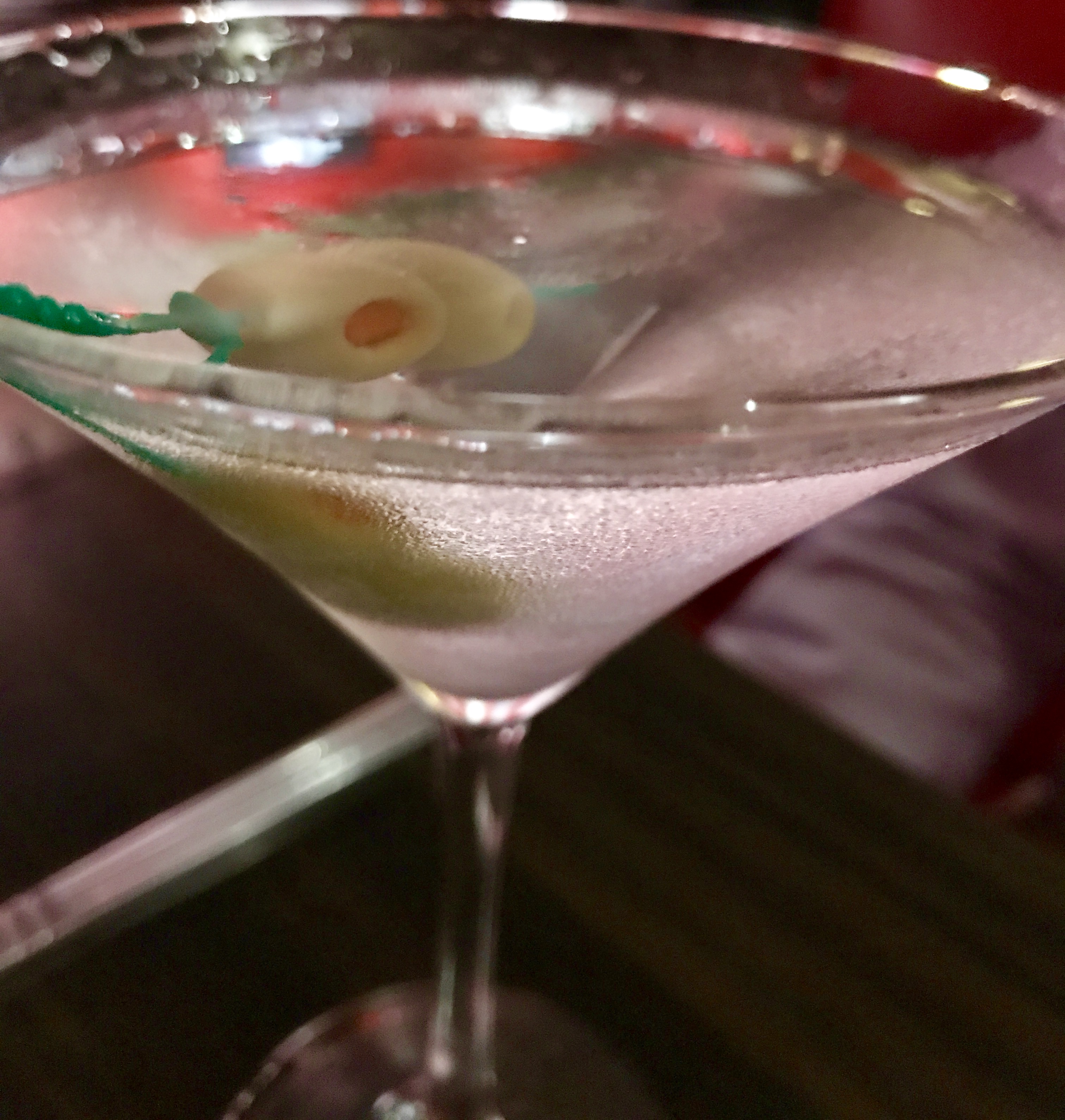 We also selected a red wine blend called 1,000 Stories to go with dinner. We had never had this before but we will definitely have it again. I love blends and this one was superb. Well rounded but hearty enough with a beautiful smooth finish.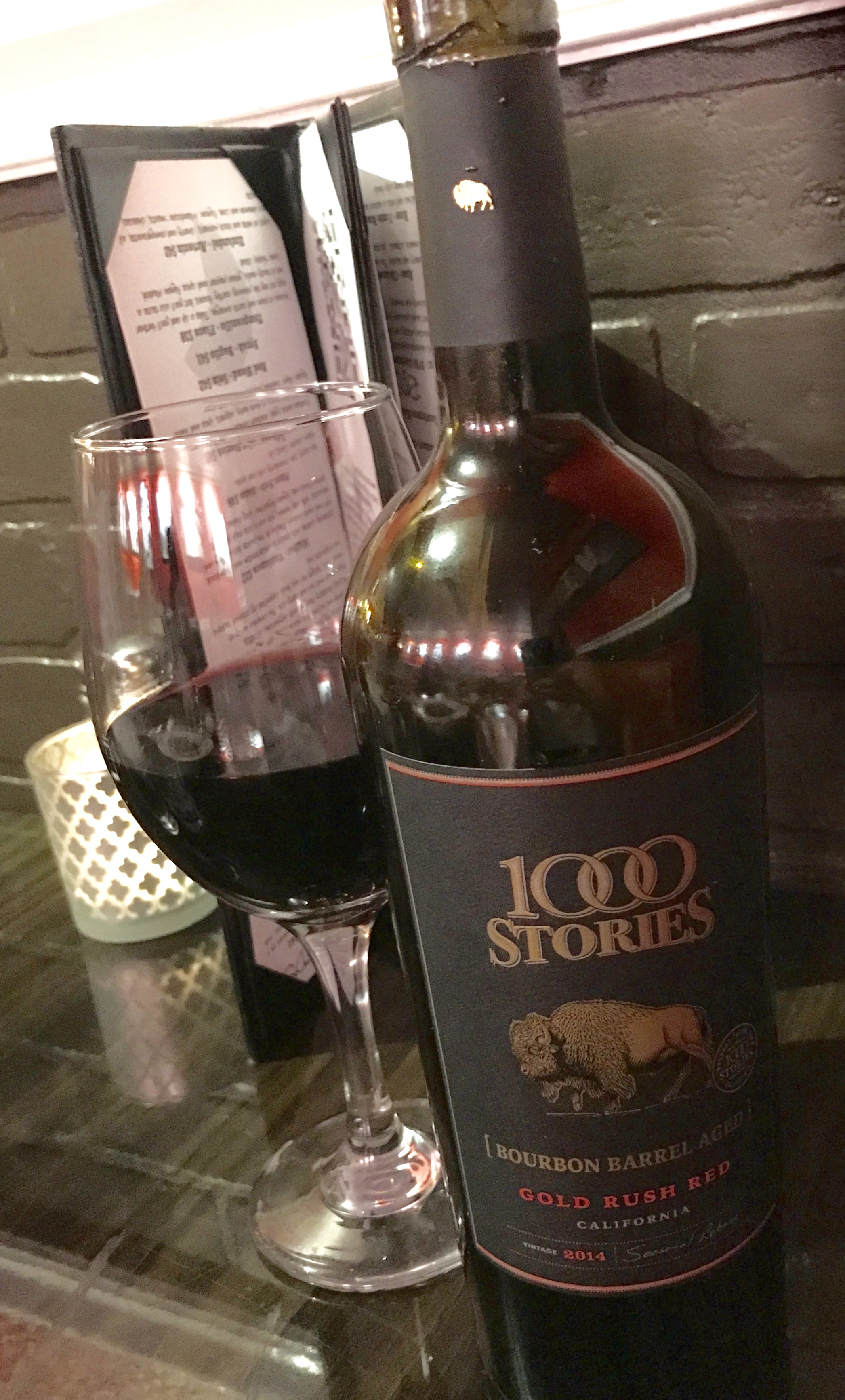 We decided to start with an appetizer that I had on my previous visit, which we all loved, called Sausage ala Joe – Chicago hot sausage, tri-colored peppers, onions and peperoncini. This was even better than I remembered it! Kevin LOVED it! The mix of the ingredients meld together to a tangy, spicy deliciousness. Superb! We had leftovers, which I cooked up with scrambled eggs the next day.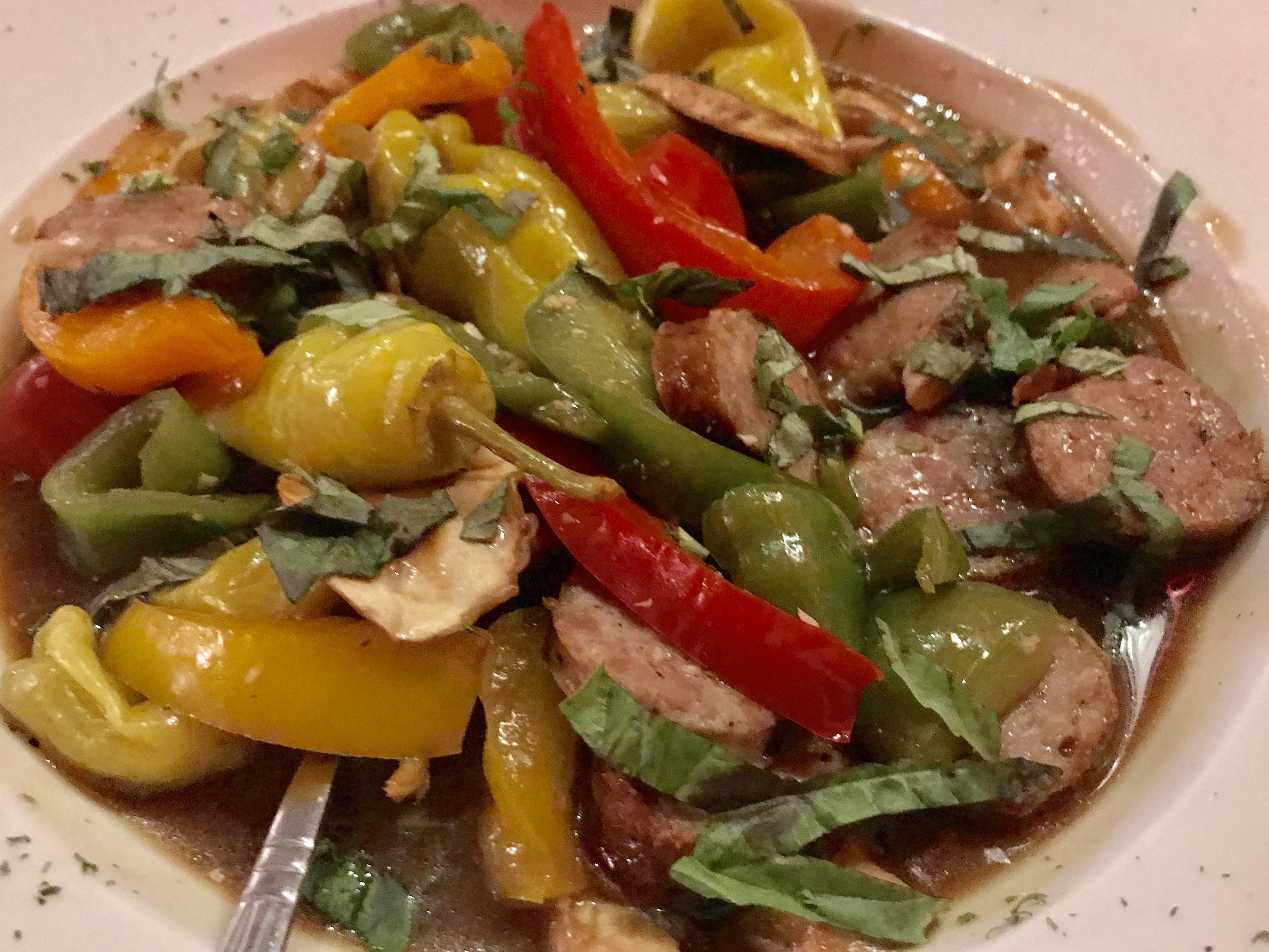 Our Delmonico came with a salad, which was a normal salad, nice and fresh, and I had the housemade Creamy Garlic dressing.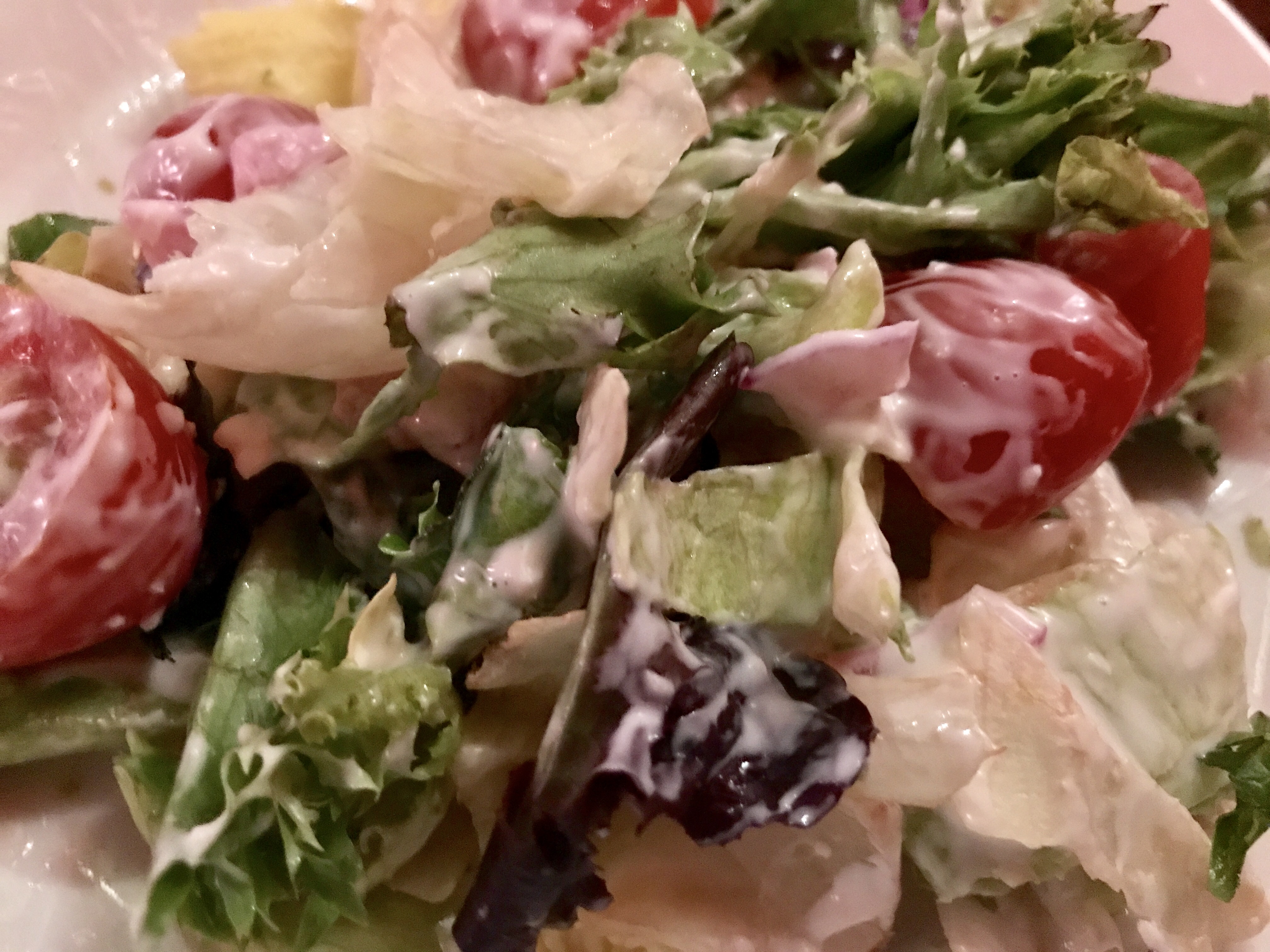 Next up, the main course and the anticipation ends. We ordered our Delmonico medium rare, closer to rare. When it arrived it looked incredible!! They serve it with a vegetable and that night it was fresh green beans. We always share everything so that we can taste more, and when we split it we noticed that it was cooked more medium to medium well. We both couldn't help ourselves and we ate a few bites. We almost didn't send it back because, even over cooked, it was so good!! They cook it Chicago style so it has this great char on the outside with whatever secret seasoning Beau uses and they let the steak be the star, meaning without sauce, which is how I think every steak should be served. We did decide however, to send it back because we should have it done right to write a good review. Here is the original steak along with a side of their Vesuvio Potatoes, which are garlicky deliciousness.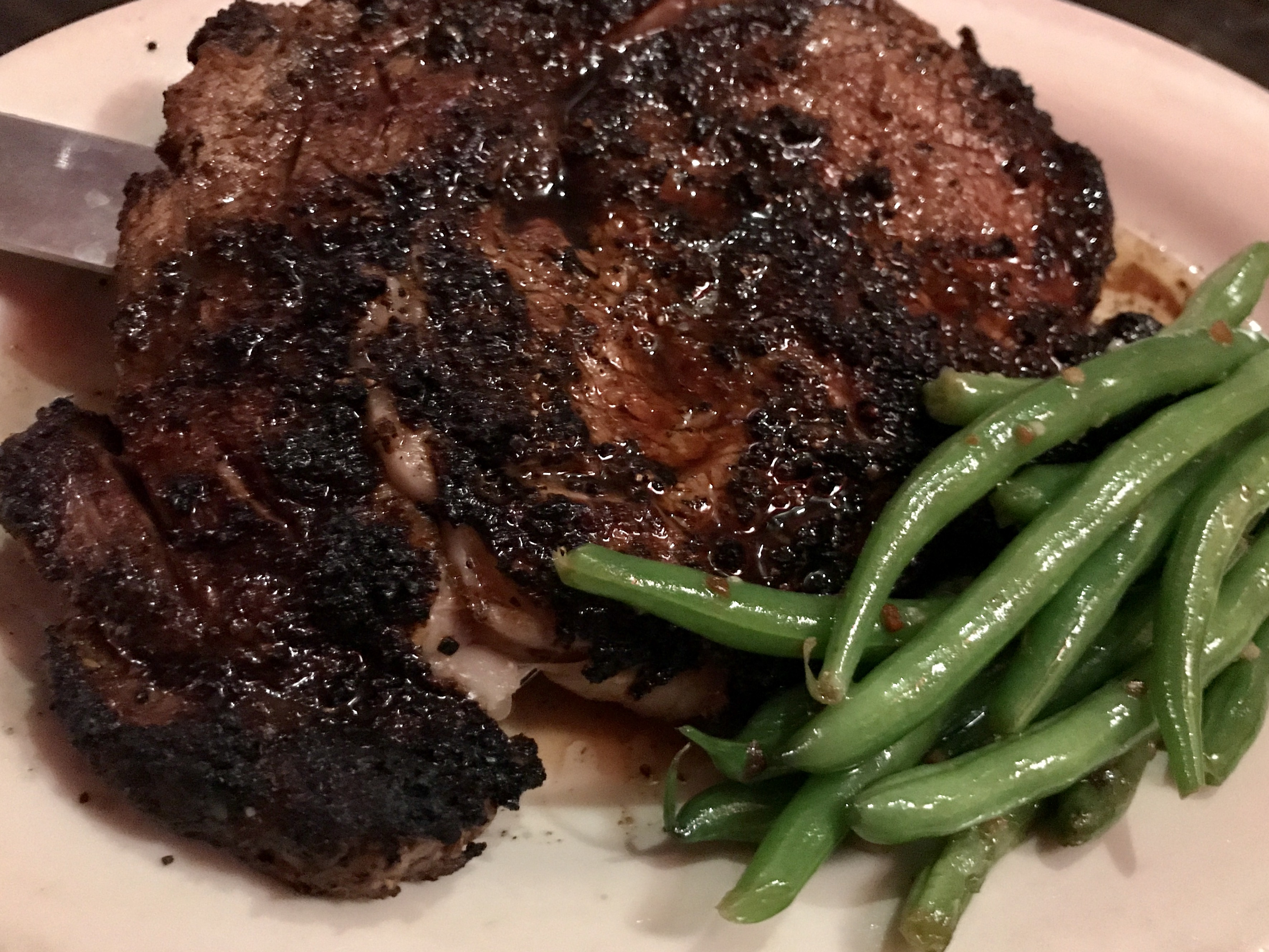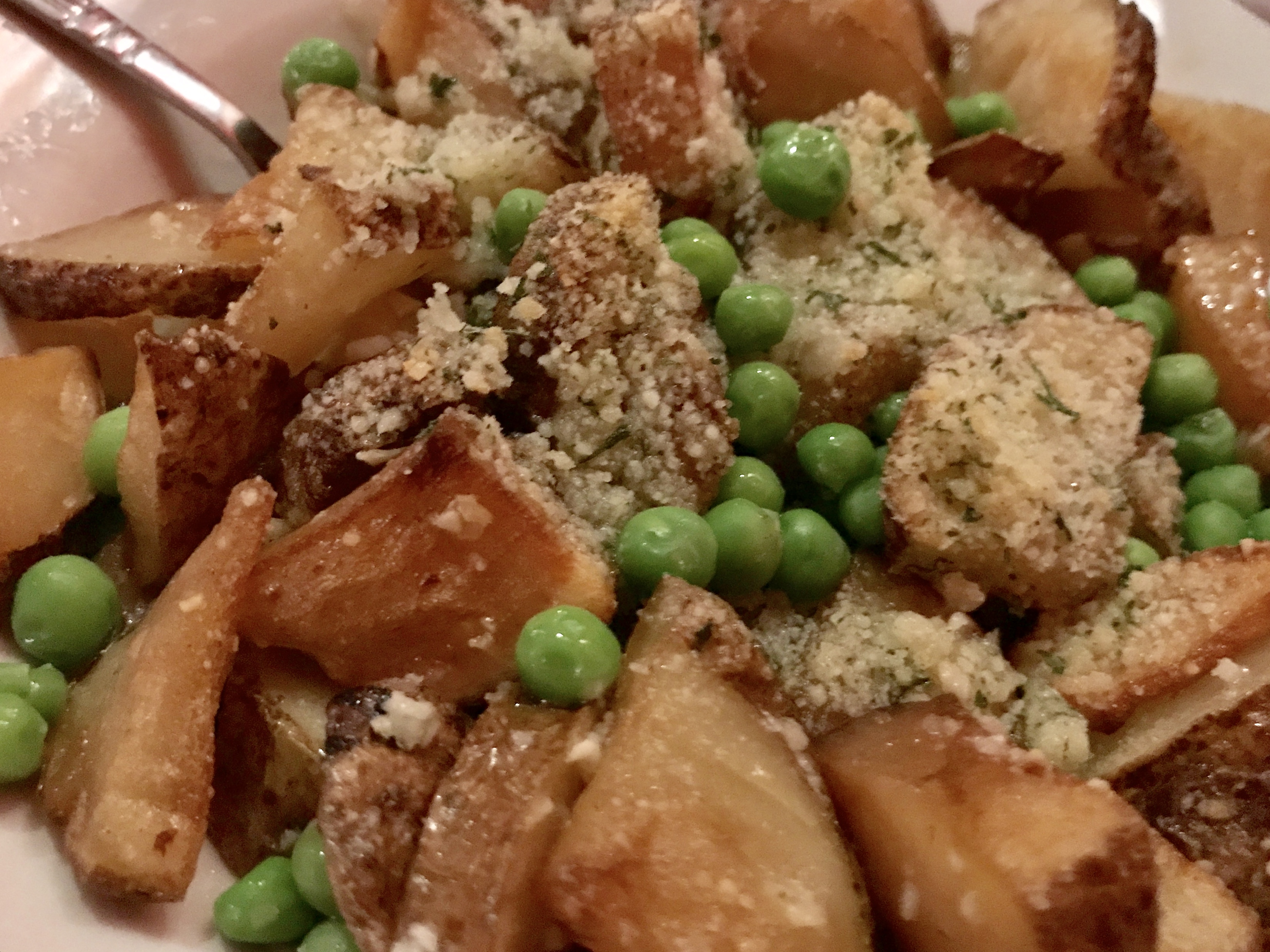 I went to Madonna about the steak temperature and they immediately, without question, and many apologies, took it back and recooked a new one. It was done quickly and came out perfectly! This is far and away one of the best Delmonico steaks that I have ever had. The meat was the star and its quality was very apparent. In my opinion the Delmonico/Ribeye cut is the most flavorful, tender and juicy cut of meat, especially when prepared properly.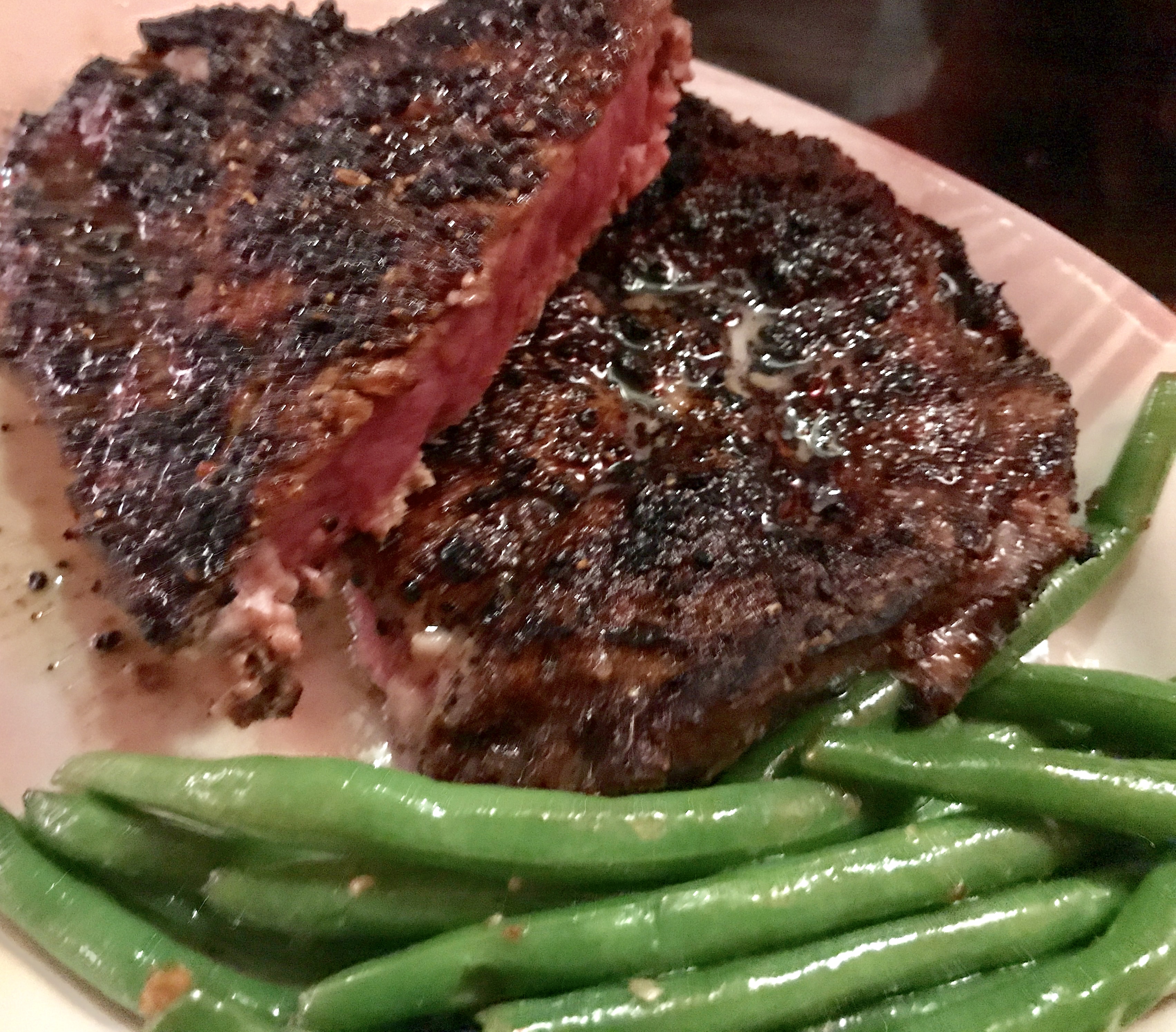 Kevin also ordered, because he is a meatball freak, the Spaghetti Marinara with meatballs. He said that we couldn't go there and not try the pasta. I must say that I was much more impressed with the sauce this time and the meatballs were flavorful and delicious! We only took a few bites that night and then we took it home and had it for dinner the next day. I completely forgot to take a picture that night, so here is the photo I took at home.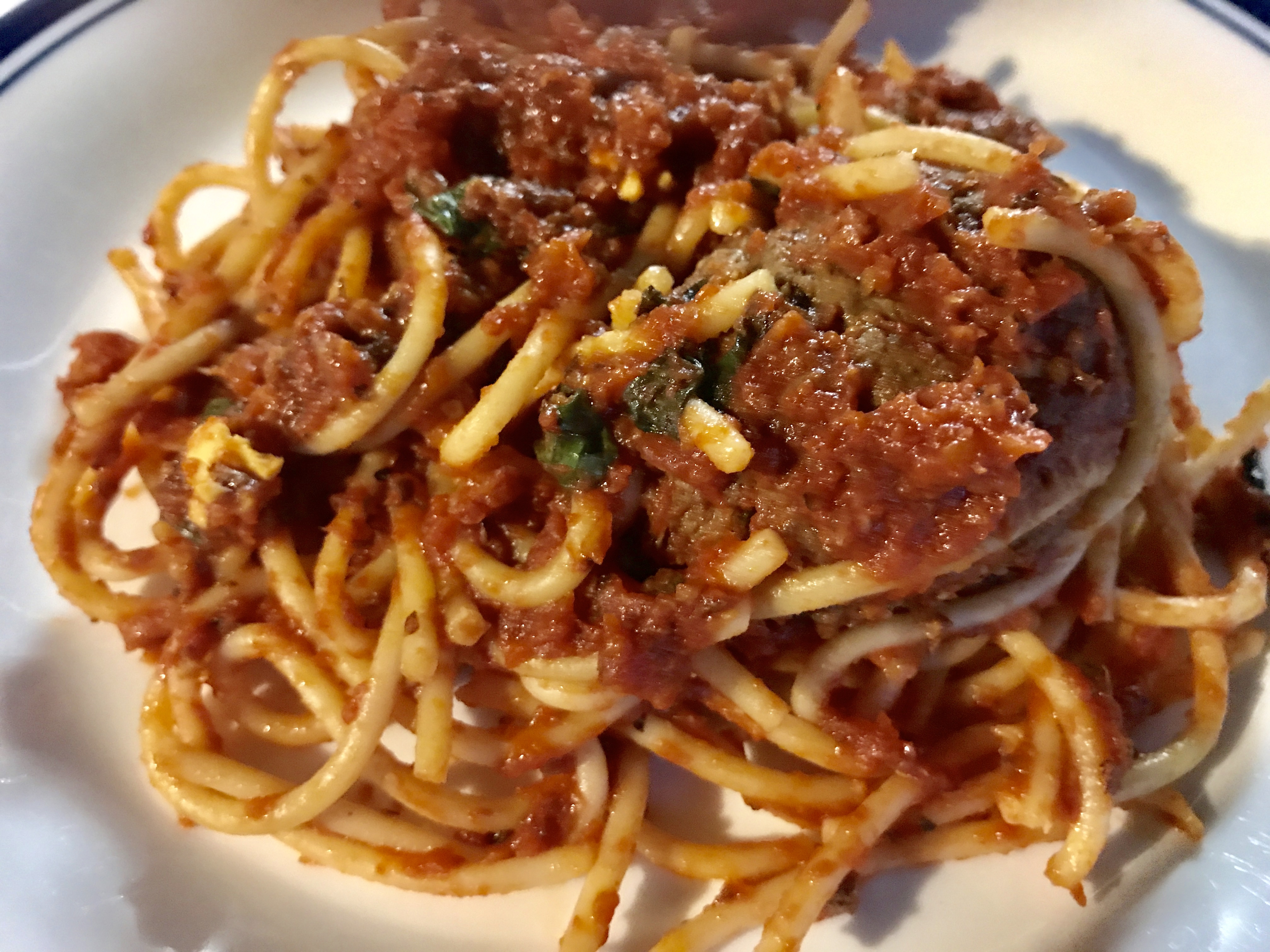 Our waiter recommended that we try the Braciole appetizer. Kevin loved it. He said it was just like his Sicilian grandmother used to make. When it arrives, it looks like a meatball with cheese and sauce on it, but when you cut into it you find that it is really pounded out flank steak wrapped around a hard boiled egg, lightly breaded and fried. It is delicious, Italian comfort food that you should definitely add to your list.
That night the dinner special was a Tomahawk Bone In Ribeye, which we did not have, but we had to take a picture to include. Makes me want to go back right now!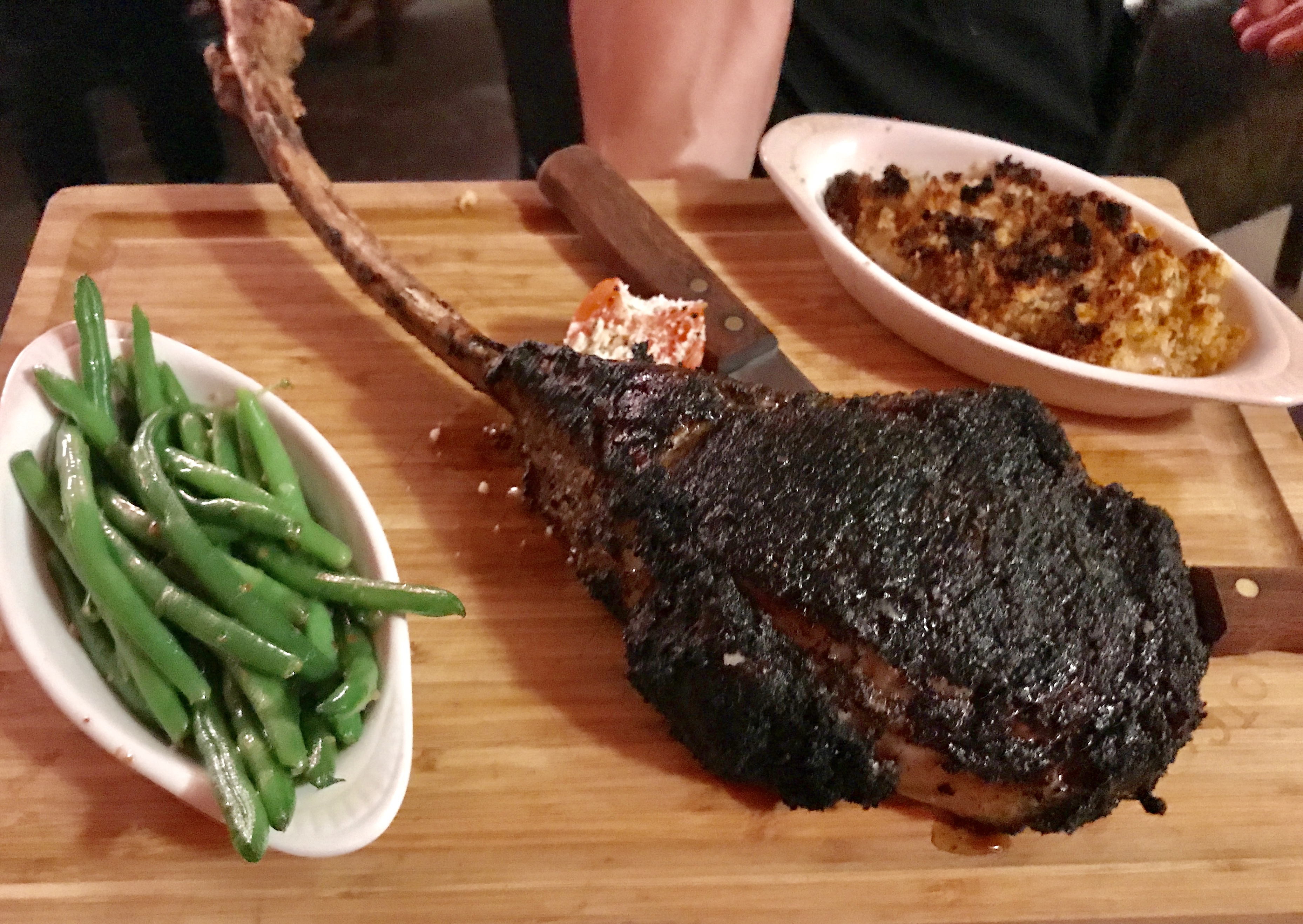 The bottom line is that I am very sad that it took us that long to dine at this wonderful, high quality restaurant and I am thrilled that it is a very inexpensive Uber ride away. We will be back and very soon! Shame on us for waiting so long! What a terrific experience!
Chicago Style Italian Steak House with a fun and swanky vibe.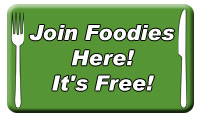 More Foodies News, Reviews & Recipes