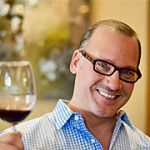 Kevin Godbee · Dec 21, 2017 · 2 min read
A huarache is a Mexican sandal, and it is also a masa-based Mexican dish. It is the name of a great local Mexican restaurant as well. The first time I heard "Huarache sandal" was in the lyrics to The Beach Boys Surfin' USA when I was a kid. The first time I heard a recommendation for El Huarache Veloz, I thought, "I don't feel like driving to Pinellas Park". However, the recommendations and exclamations of how authentic and delicious it is kept coming, and from people that I greatly respect for their culinary tastes and capabilities.
Several people say that El Huarache Veloz is one of the most authentic Mexican restaurants around. They are definitely the real deal. It's a small hole in the wall with just 7 tables, and all of them were filled with Mexican blue collar workers. I was the only gringo in the place and the only one speaking English, except for my server when she spoke to me. The menu is in Spanish and English. You can tell that the restaurant is there for the local Mexican population, and if a gringo strolls in, so be it that he or she should be so lucky. Another telltale sign that they cater to their own compadres is their hours. They open earlier than most, at 10:00 am, during the week. (See all hours above the map at the end.)
If you go to Mexico on vacation, I doubt you will find most of these dishes in the tourist areas. This is likely the food you will find if you went to a local's house. The menu is about 8 or 9 pages, and about half of the items I have never heard of. For my first visit I ordered tacos, as they are one of my go to items for testing out a place. I can't wait to go back and experiment with items I've never had.
For lunch, I had three tacos that were delicious and they were all I needed to fill me up - all for $8.66 before tip. I had the Pollo Desebrado (Shredded Chicken), Al Pastor (Marinated Pork), and Cabeza (Beef Head). All tacos come with onion and cilantro. I added lettuce (10¢), tomato (10¢), and cheese (50¢). They were really loaded and the first one was going all over the place. For the second two, I ate half of the inside with a fork and then picked it up. The salsa verde was nice and spicy - enough to make me sweat a little bit when I poured a large helping on. It is simply jalapeños, tomatillos, garlic, and salt.
Check out El Huarache Veloz. It's laid back, friendly, unpretentious "everyman Mexican", at surprisingly low prices. Being that they have no alcohol at all keeps the tab low, and makes it strictly a lunch place for me.
Small space with just seven tables. Family owned, authentic Mexican food. This is where the Mexicans go to eat.