Fall in Love with French Fare at the Marquise Café
Fall in Love with French Fare at the Marquise Café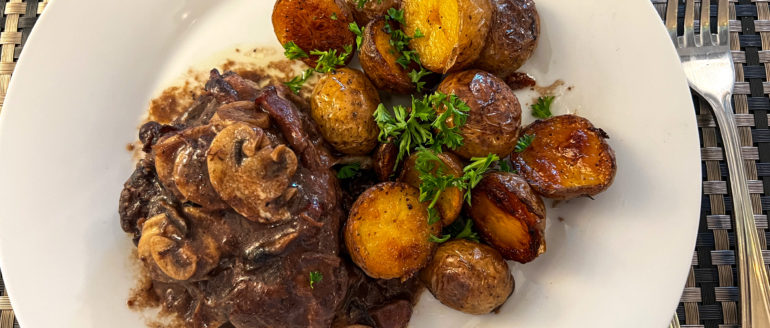 Isn't French cuisine and cooking the most marvelous thing? Every dish is always so elegantly composed with great care – no detail spared. Croissants, Confits, Cassoulets, Rilletts and Crêpes; the process to arrive at each takes lots of time, skill and love. To me, the process of it all is quite romantic.
Unfortunately, there are not many French restaurants (that I am aware of at least) in and around St. Petersburg. However, the handful that do call this city home are putting out some pretty incredible eats. We recently uncovered a new favorite that was (thankfully) brought to our attention recently. Nestled into a plaza off of Pasadena Avenue South you'll find The Marquise Café.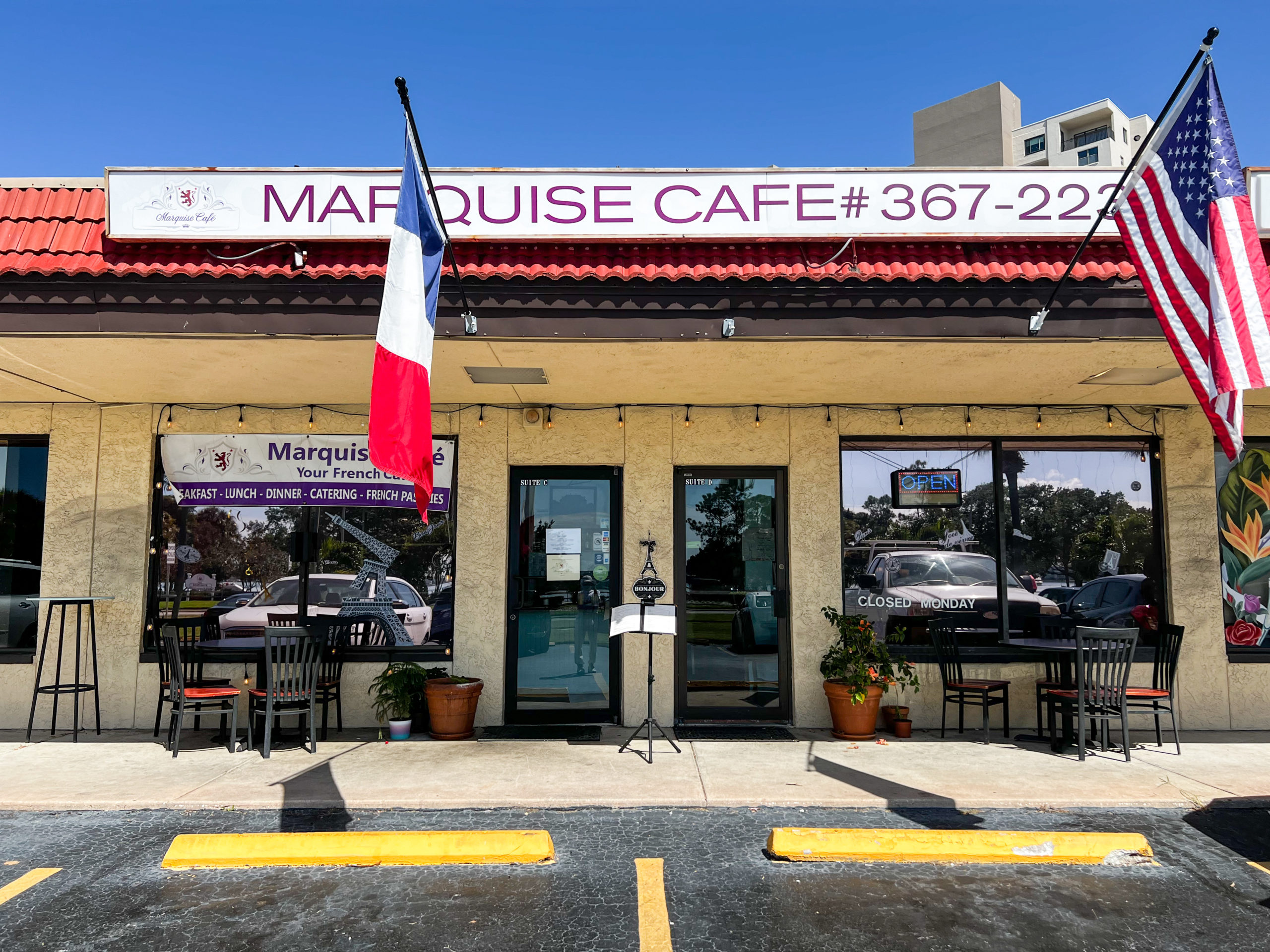 They're primarily open during the day for breakfast, lunch/brunch starting at 8:00AM every day except Monday; however, they offer dinner on Tuesday – Saturday nights from 6:00PM – 8:00PM as well with reservations required. The cafe is owned and operated by Stéphane and her husband Philippe. Stéphane wears all of the hats – she cooks, waits on tables and does everything in between. Philippe's primary responsibility is their newer spot serving breakfast and lunch: Marquise Dunedin.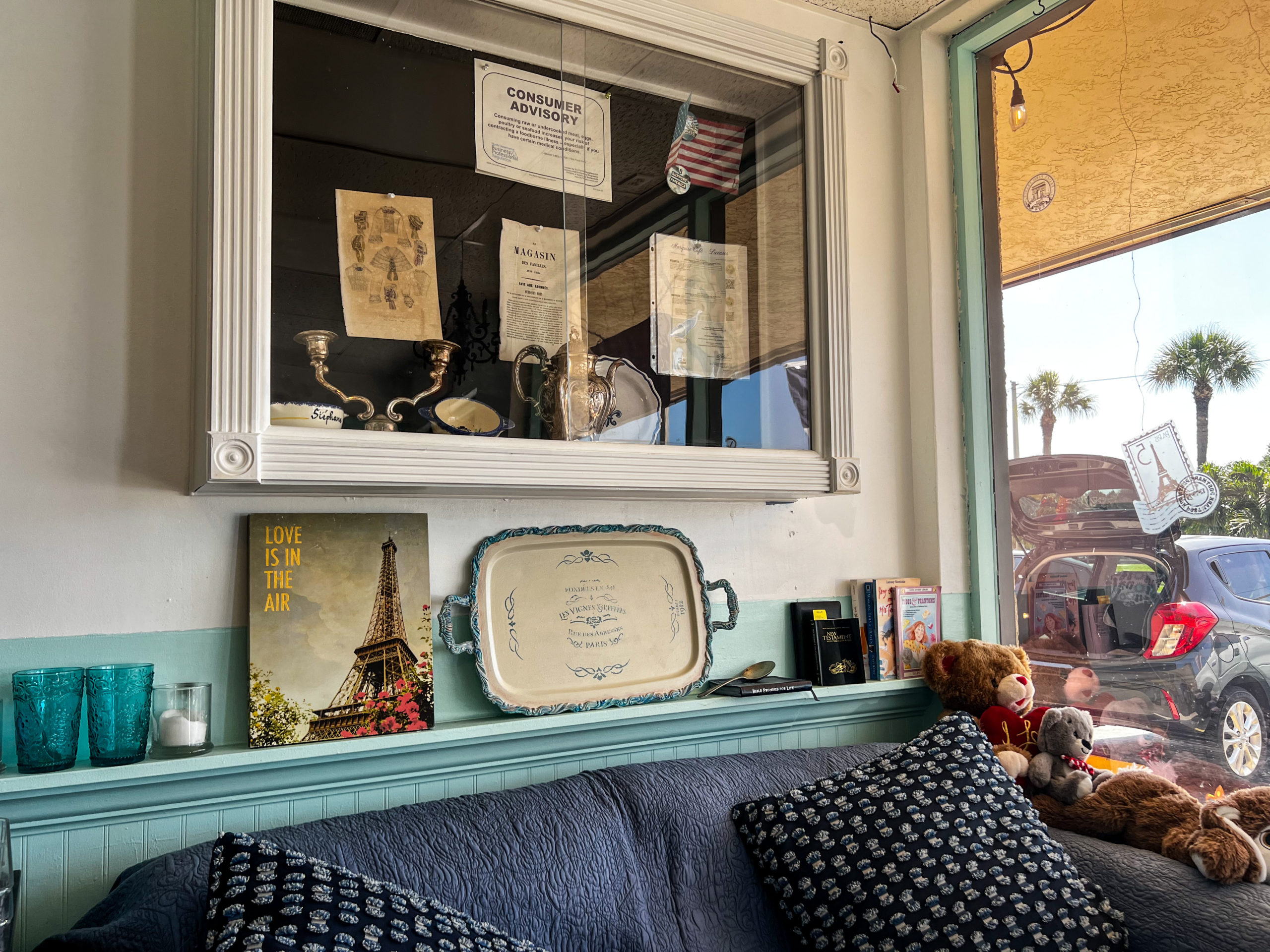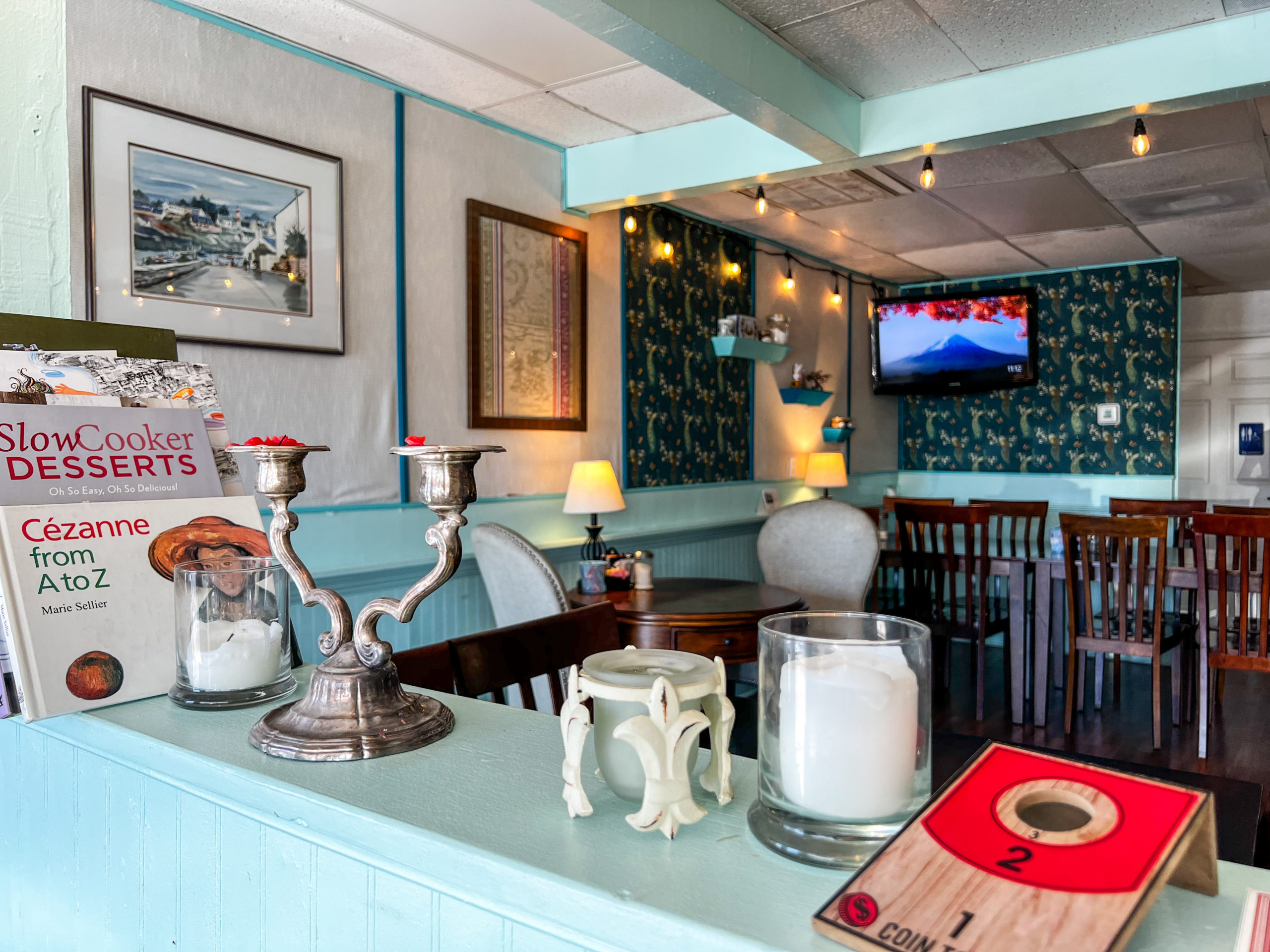 Stéphane and Philippe moved here from France just a few years ago and opened The Marquise Café in 2019 (right before the pandemic began). Prior to moving here, Stéphane spent more than ten years teaching in French Guiana. Then she and Philippe decided to move to Florida to open up their own establishment. Stéphane expressed how tough it was navigating a new restaurant through the thick of a global pandemic. Thankfully, The Marquise Café survived and thrived, which made the second location possible.
The amount of love that Stéphane and Philippe have rooted into their original cafe is apparent. We visited for both lunch/brunch and dinner and on both occasions regulars and familiar faces to Stéphane steadily poured in and out of the restaurant. In fact during our visit for Saturday dinner service, Stéphane was eager to show my husband and I her apron with her name on it. She then informed us that the sweet couple dining in the front of the restaurant had gifted it to her…and she was so proud. It was one of those heartwarming moments when I thought to myself, "man, I'm so grateful that I get to meet incredible humans like her."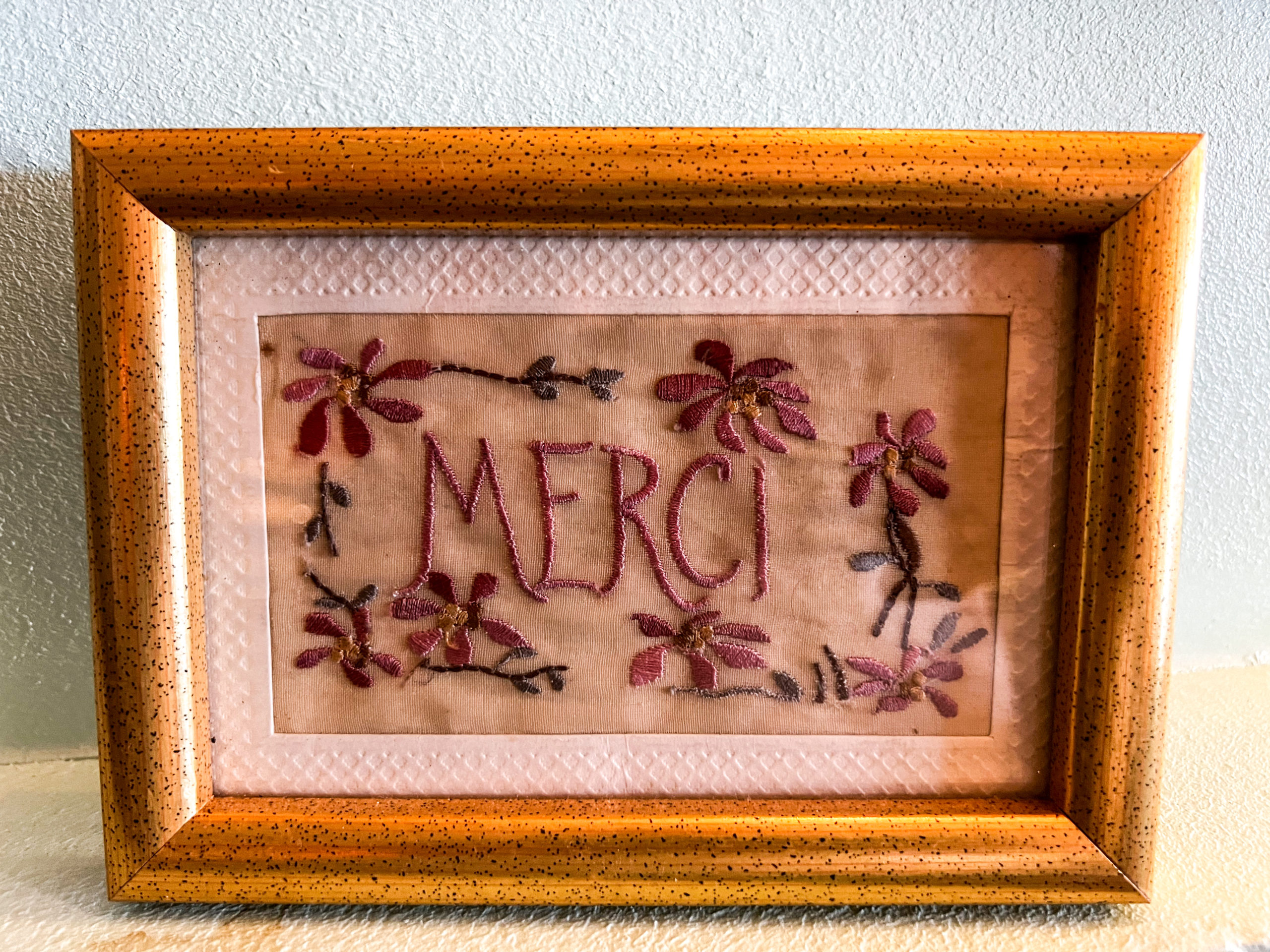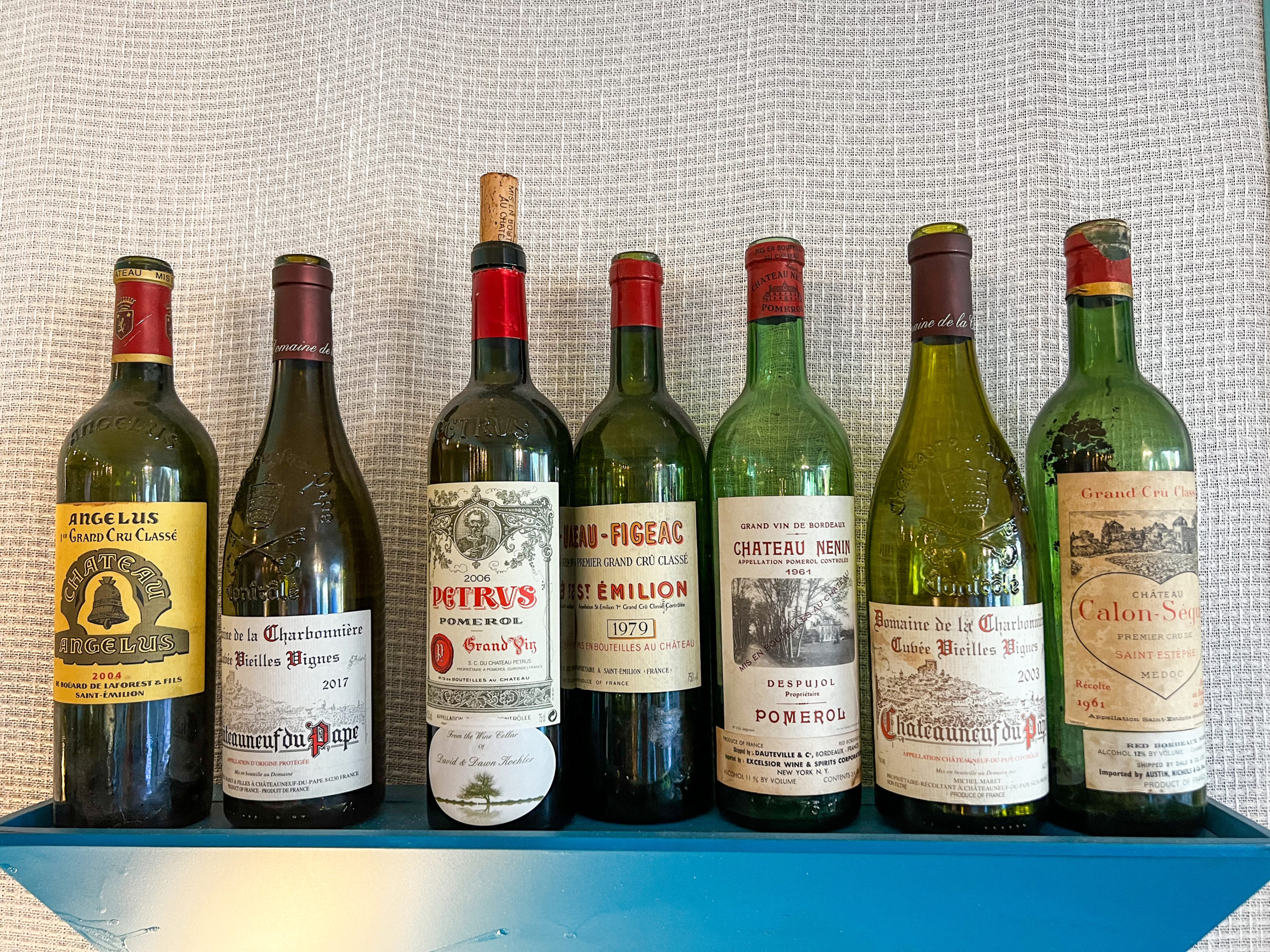 My very first visit to the cafe was during an early afternoon around 11:00AM for breakfast/lunch. The menu contains an extensive amount of items which range from omelets and crêpes to pastries, salads and specialty sandwiches. Stéphane does all of the cooking at Marquise. She explained how it is real French cooking and baking – the doughs for her pastries and breads even arrive directly from France for her to then bake and serve to guests.
I chose to start my meal with the French Onion Soup. When the soup arrived, it was not topped with a heaping amount of melty cheese and bread. Stephane said that serving the soup that way is something that Americans began. The cafe's French Onion Soup is comprised of a house-made poultry broth, onions (just the right amount), Emmental cheese (a classification of Swiss) and warm baguette and butter served on the side. The flavor was quite robust but overall the soup was quite light and the portion was very manageable.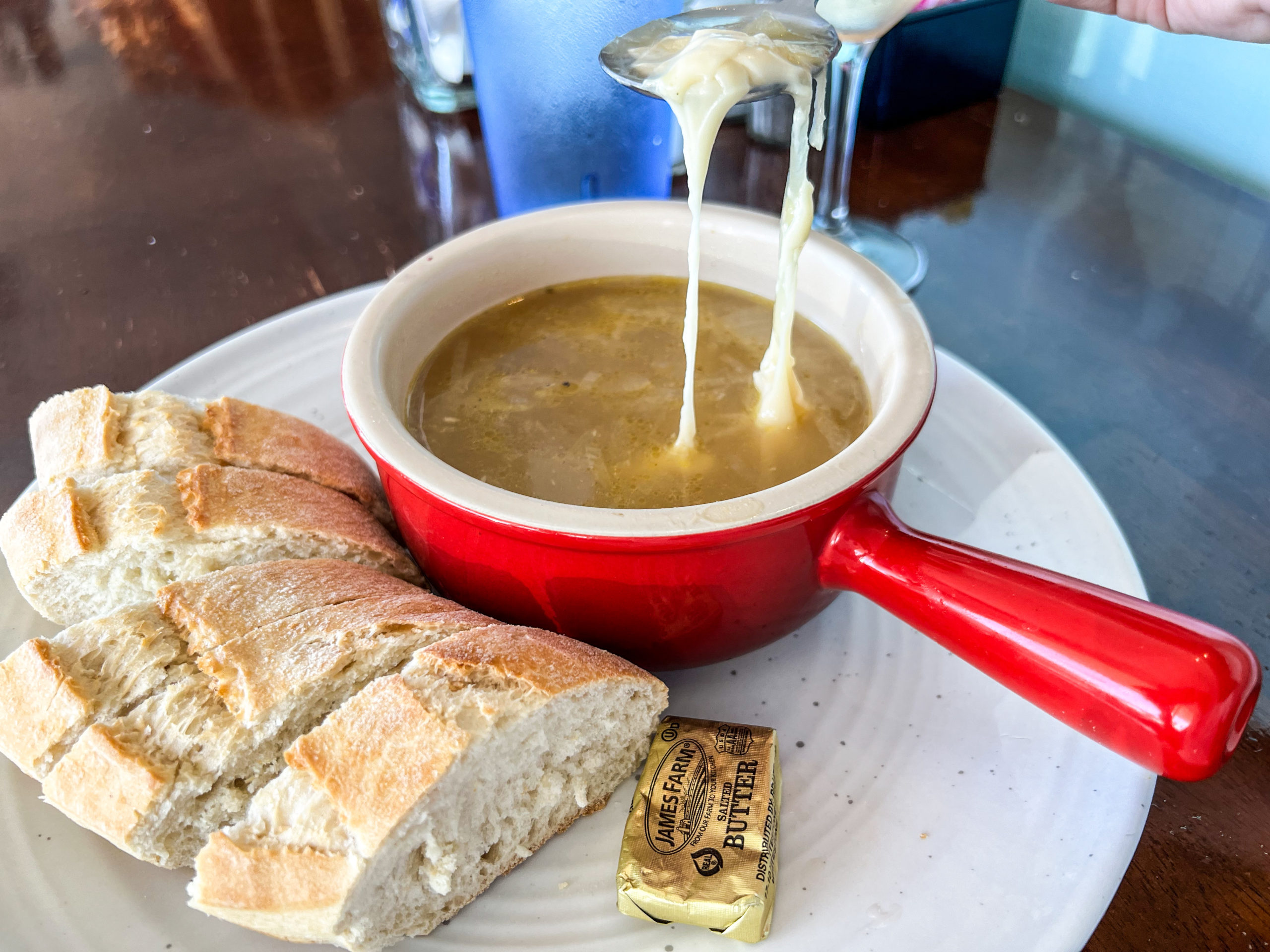 Shortly after finishing up my soup, my Parisian Sandwich arrived with lightly dressed greens on the side. The sandwich is the poster child for less is more. Additionally, it's hard to go wrong with an idyllic combination of a French baguette, salted butter, old style ham and savory pickles. It's truly perfect in every way, especially with a side of bright greens. I only managed to finish half of my sandwich for lunch; however, I took the other home and enjoyed it for lunch the next day after toasting the bread and it tasted just as delicious.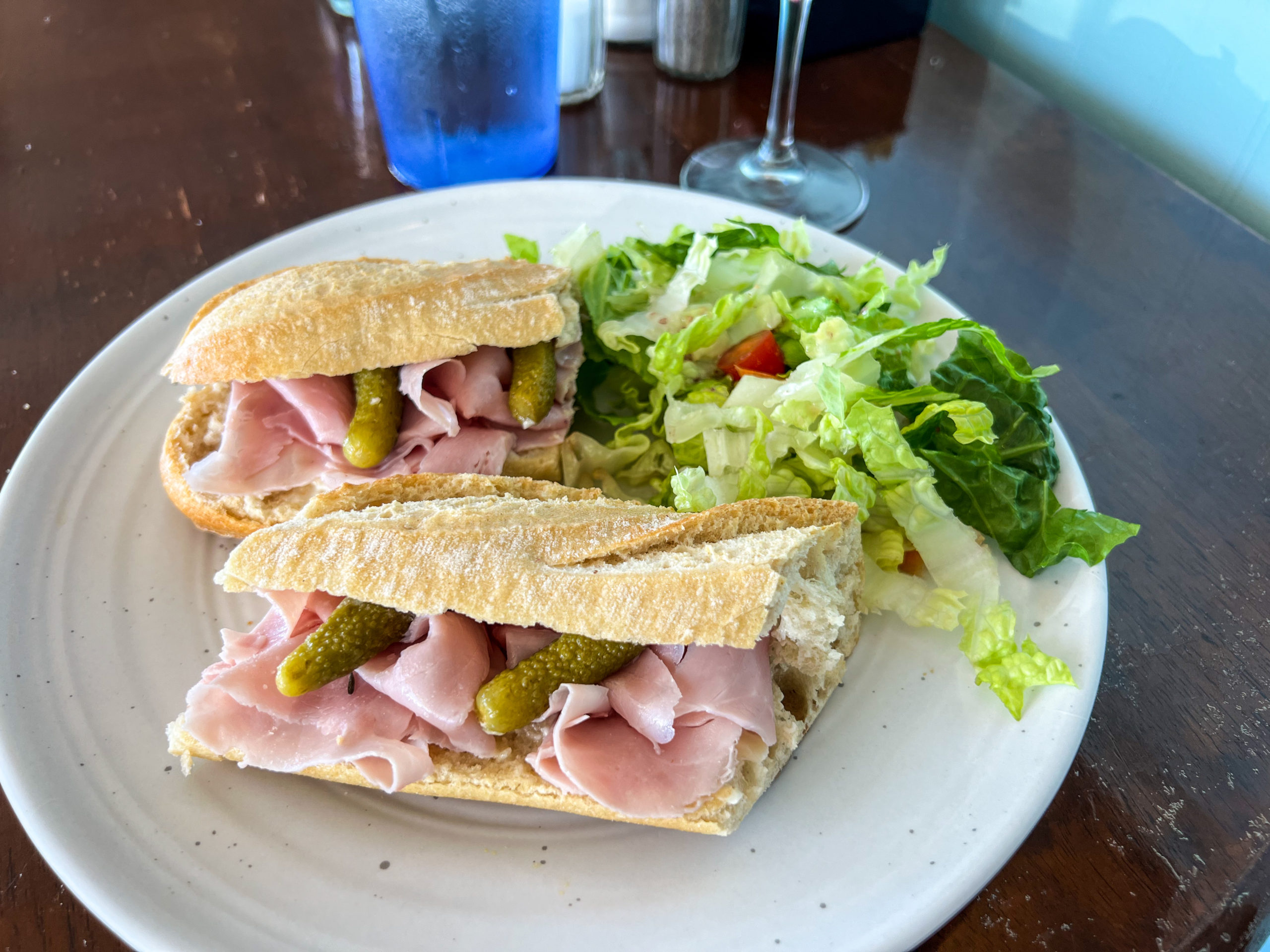 Days later, my husband and I made a dinner reservation on a Saturday evening at 6:30PM. Being that the cafe is quite small with only a handful of tables, reservations for dinner are definitely suggested. We started off the evening with the Roasted Camembert and I highly recommend that anyone who visits Marquise Café to do the same. French Camembert cheese is served with warm honey, nuts and Rosemary, side salad and French baguette. It was so luscious and satisfactory that it almost tasted like dessert. We had to stop ourselves from eating it because we could've easily filled up on that alone.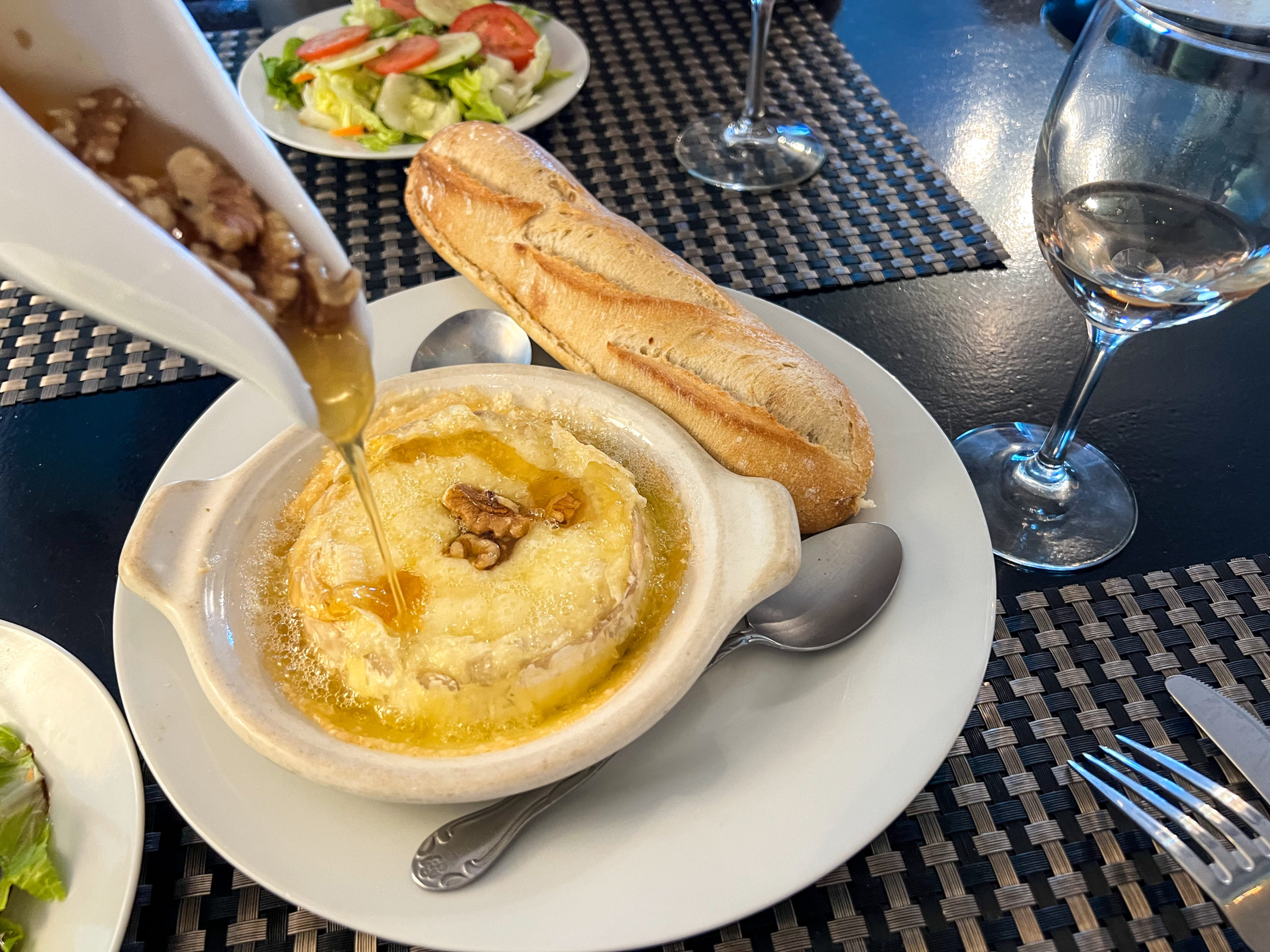 I have only had Coq au Vin a few times in my life, but I can say without a doubt that Stéphane's is superior to any other that I've had the pleasure of enjoying. This classic French dish is composed of chicken marinated in pinot noir with bacon and mushrooms and is typically served with pasta. However, since we ordered another entrée with pasta, Stéphane made these special potatoes which were crisp on the outside, yet warm and soft in the middle. I was quite pleased with the substitution. The chicken was fall off the bone tender and chock-full of rich flavor notes.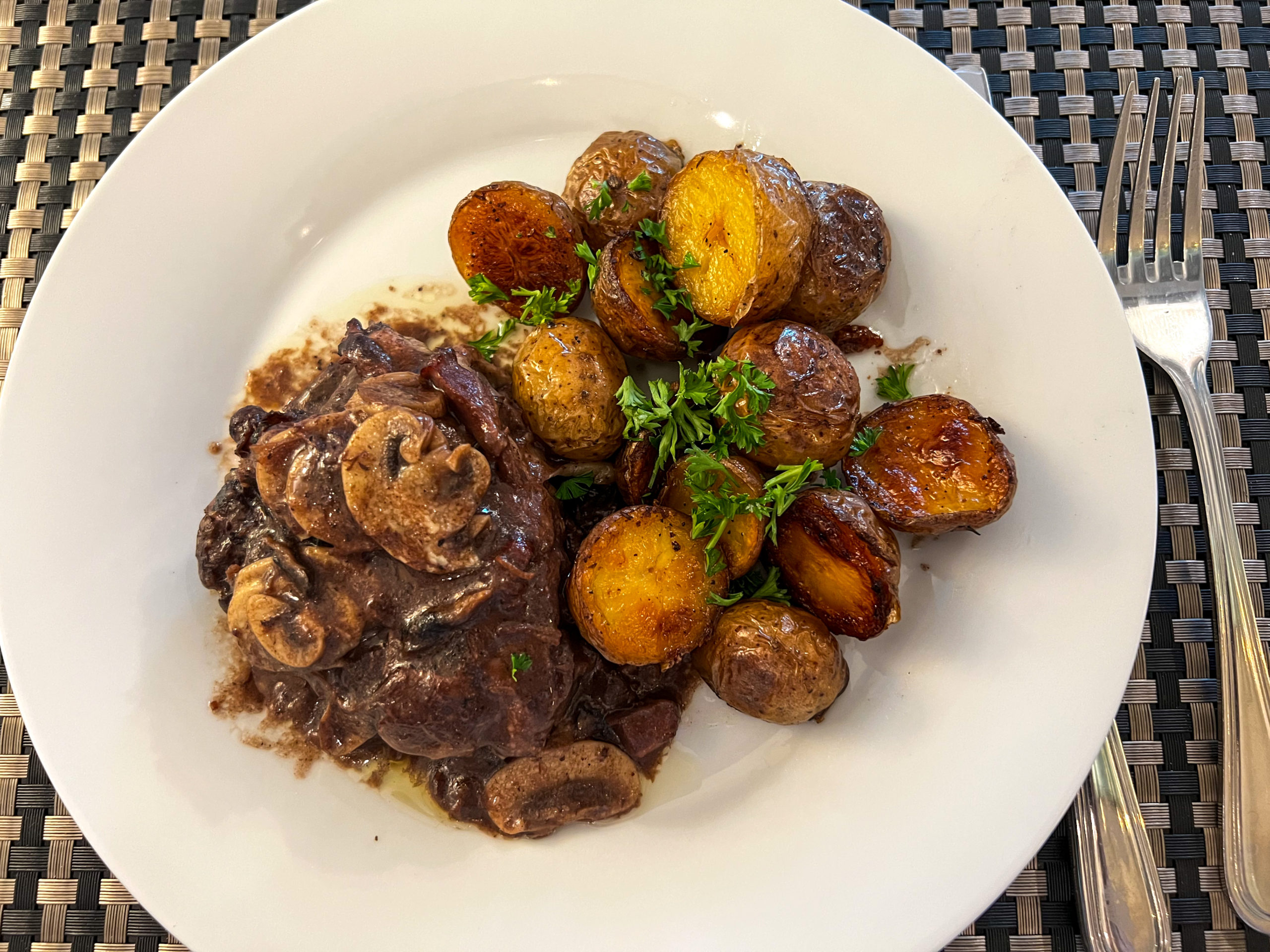 My husband ordered the Boeuf Stroganoff – he had his eye on that the second I showed him the Marquise menu online and ordered it without hesitation. The beef is marinated in a special tomato broth with dijon mustard, paprika and mushrooms and is served with pasta. At first glance the sauce to noodle ratio seemed off; however, after giving everything a toss, it's just the right amount of sauce. We both noticed immediately how tender the beef was – it shredded with ease.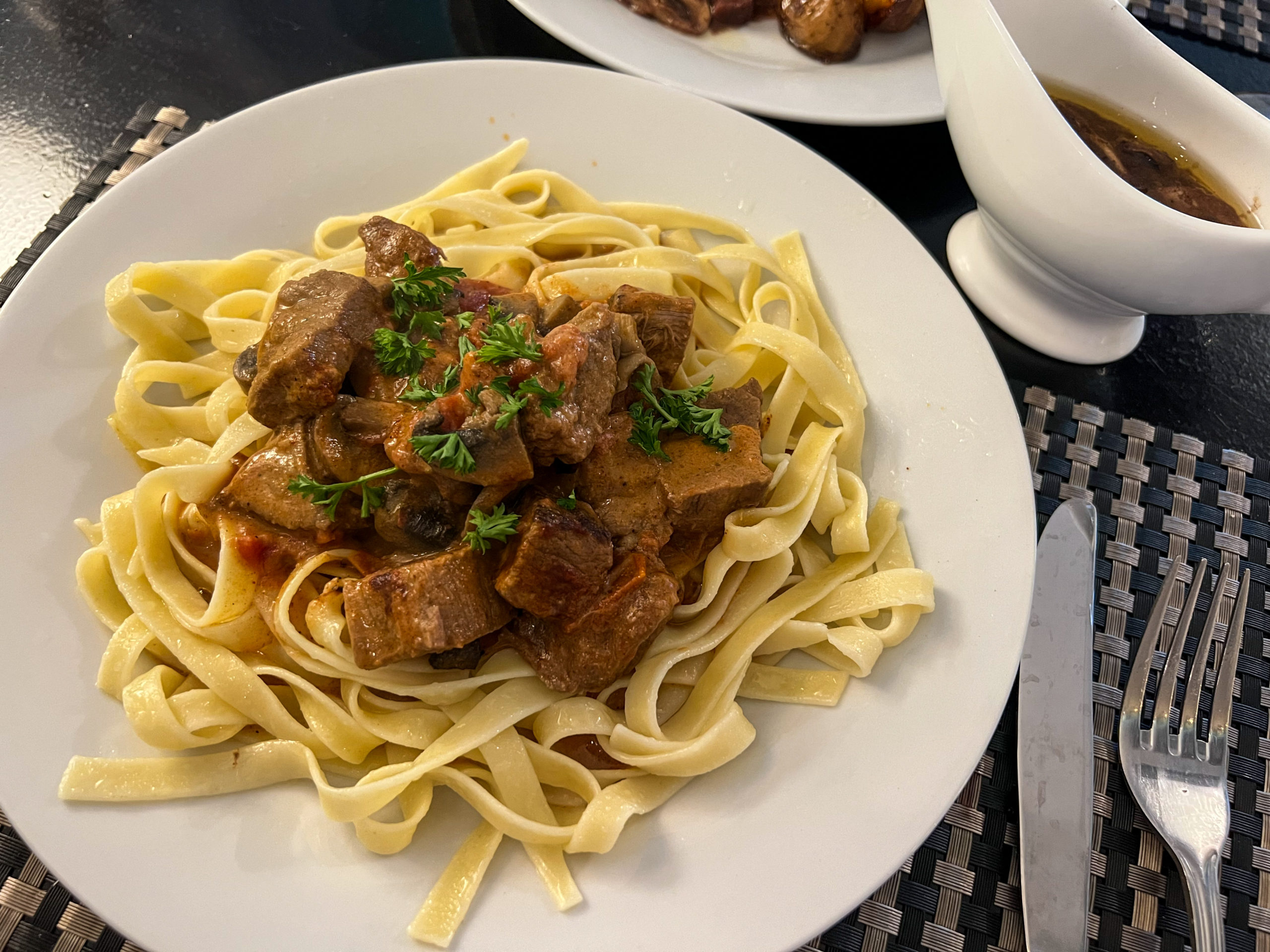 We couldn't visit a French cafe like Marquise without ordering the Crème Brûlée…and boy am I glad that we did. Typically, we are not dessert folks. However, we will make exceptions now for this – which is undoubtedly the best that we've ever had. I'm pretty sure that I hummed with each spoonful.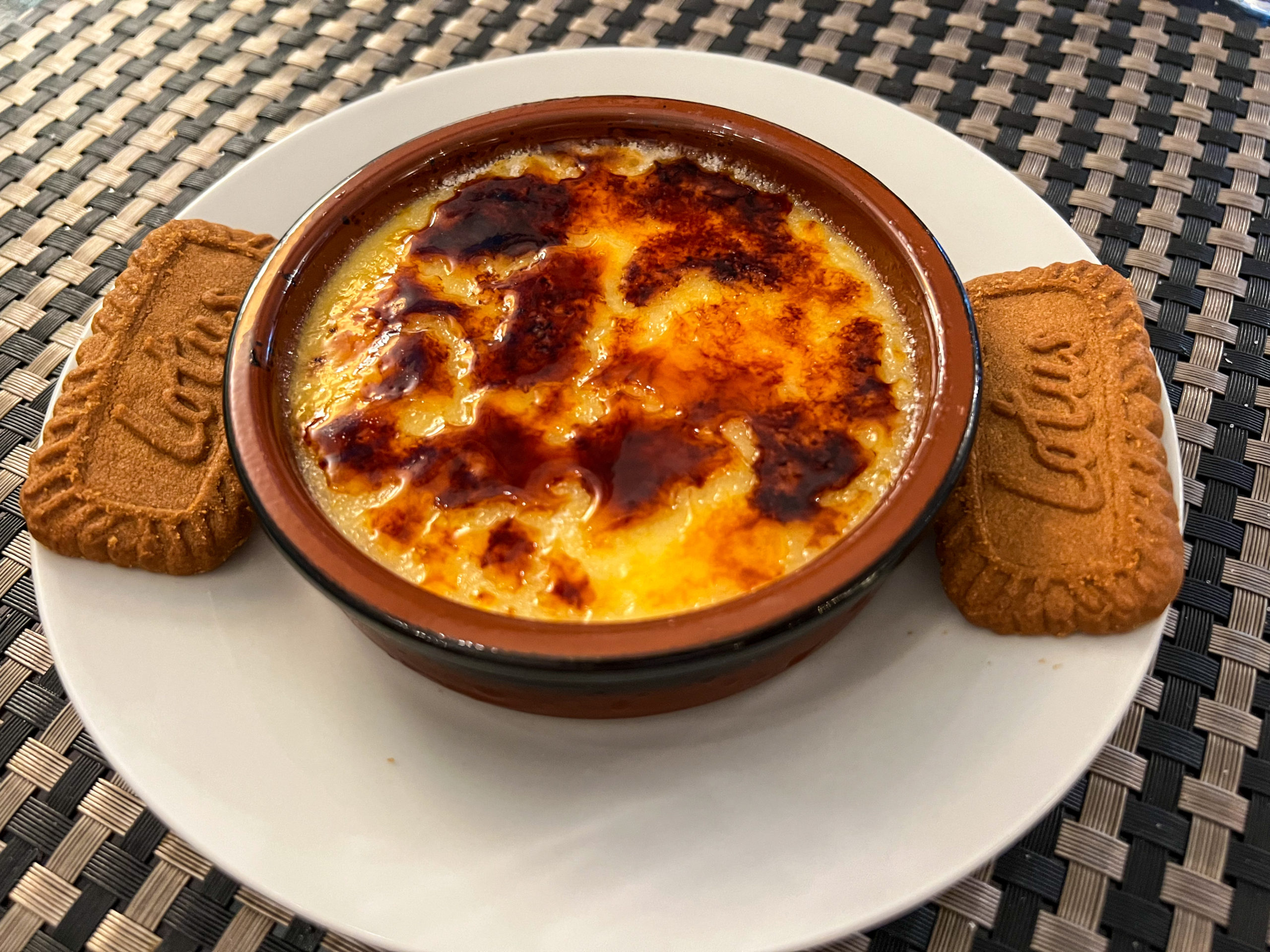 After we left dinner that evening we couldn't stop talking about sweet Stéphane, Philippe and their charming French cafe. It's the type of establishment that not only fills up your stomach, but it fills up your soul a bit too. Whether to pick up some croissants to go, or enjoy an evening of wine, good company and fine food – make The Marquise Café a priority on your list.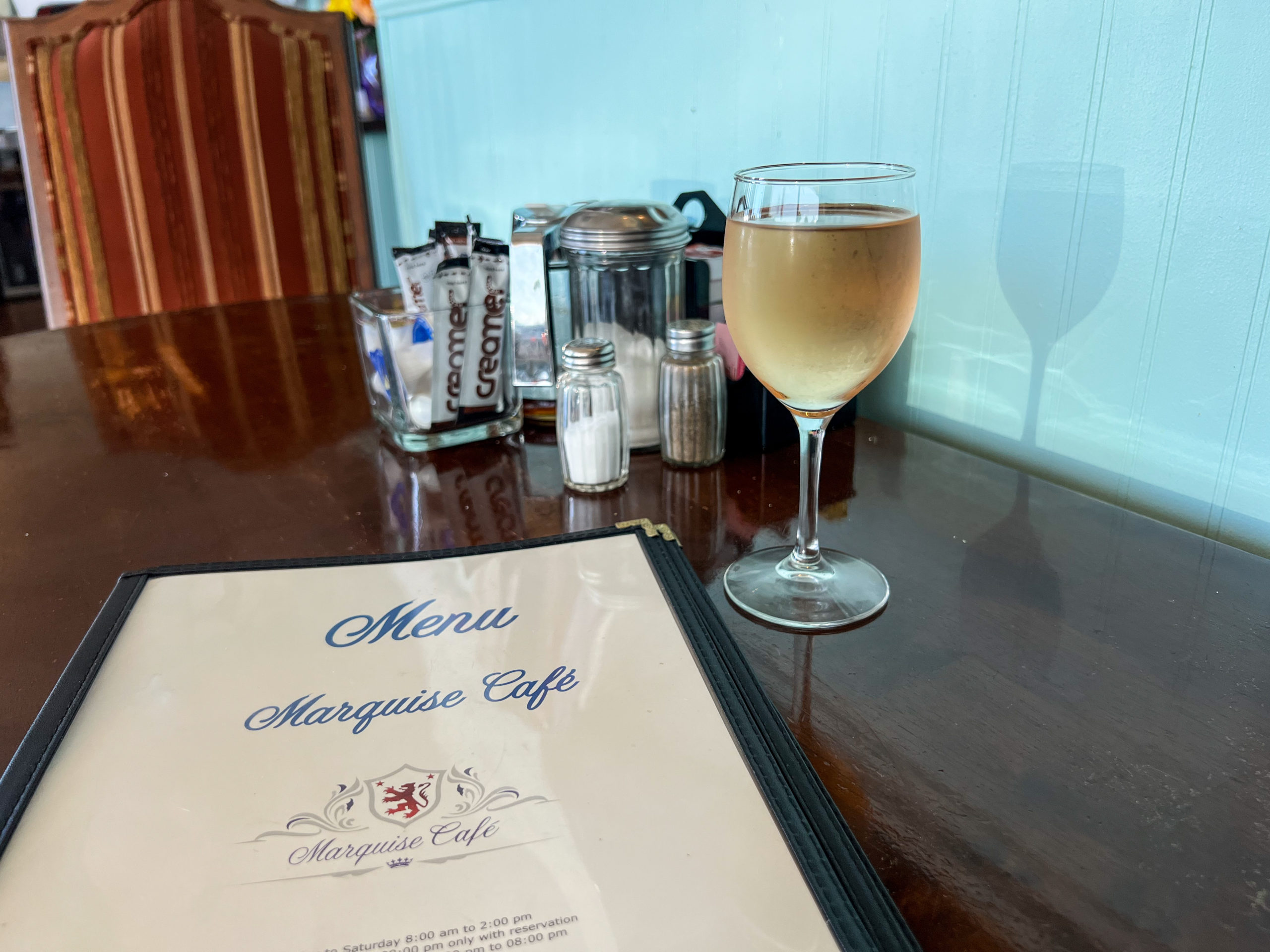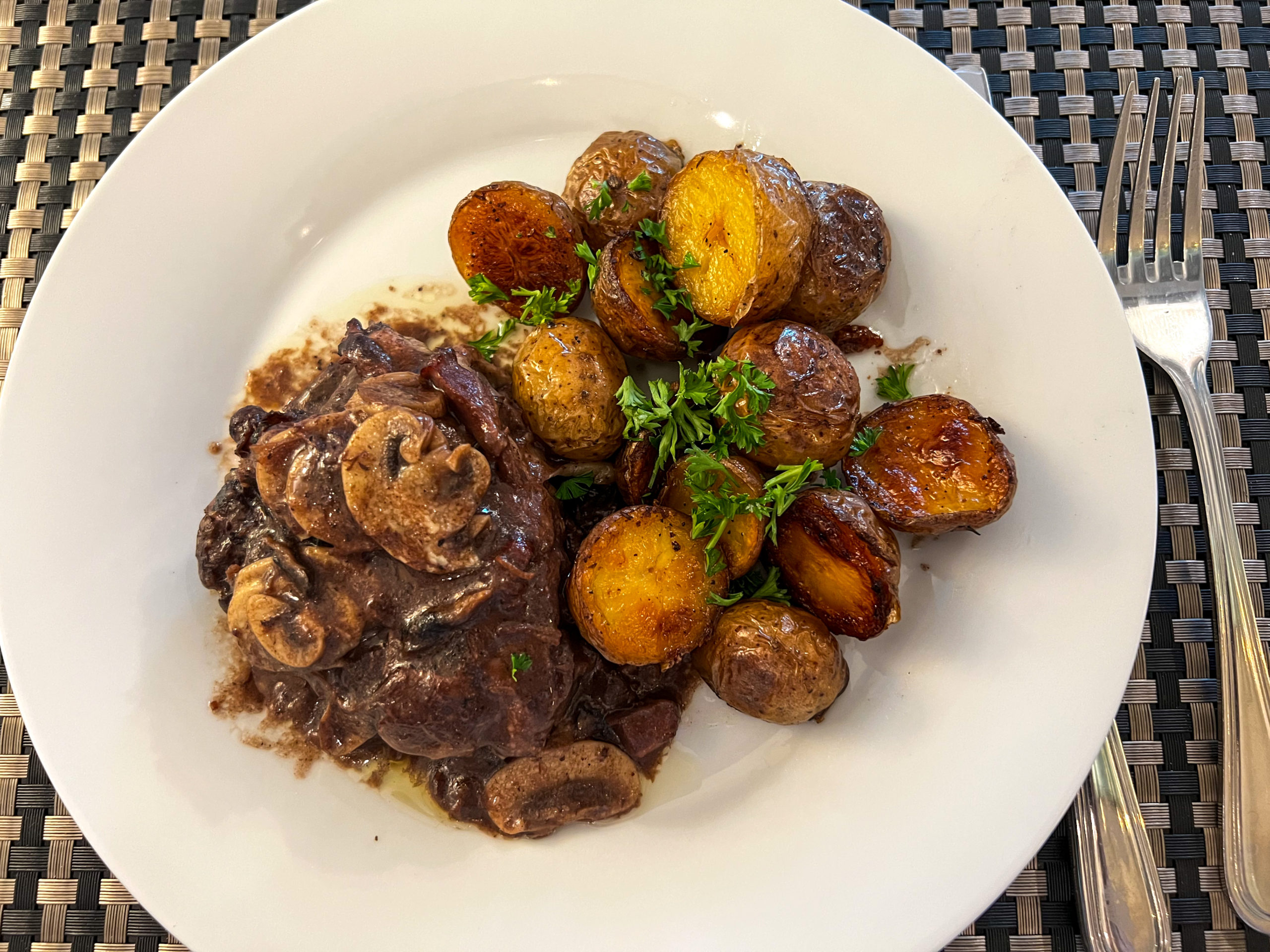 Readers Rating

Rated 4.9 stars




4.9

/ 5 (

Reviewers

)

Spectacular
---
The Marquise Cafe

727-367-2233

Tue - Fri

8:00am - 2:00pm

Sat -

8:00am - 2:00pm

Tue - Sat

6:00pm - 8:00pm

Sun -

8:00am - 1:00pm
2525 Pasadena Ave S

,

Pasadena

,

FL

33707

,

United States
---
This French and American cafe and restaurant is warm and cozy and you can enjoy American and French breakfast and lunch
DISCLAIMER: Kevin, Lori, Abby, Haley, & Lindsey do not dine anonymously (this would be impossible) and we sometimes get free food (though never expected). However, we dine with the locals and we support our own. You will always get honesty in a respectful manner.

PLEASE NOTE: Reviews reflect a certain moment in time. Some restaurants stay extremely consistent over many years, and some change for the better or worse. Some things that may change are: chefs, recipes, food suppliers, ingredients, philosophies, ownership, etc. We always hope that you have the same good, or great experience we had.
More Foodies News, Reviews & Recipes
1 Response