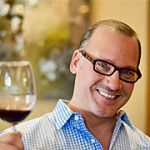 Kevin Godbee · Apr 14, 2021 · 1 min read
Jenny Gray and Chef Tommy Mussara are serving up tasty, juicy, delectable comfort food breakfast and lunch sandwiches in the cafe at Bob Lee's Tire Co. We know Chef Tommy from the amazing food he made at Mano's Italian Grill in Gulfport, which is now sadly closed.
They opened up in February, and we finally had time to go gobble up some melt-in-your mouth comestibles last Friday.
We put in our order for a couple of sandwiches, and while they were being made, we had this heavenly made in-house cinnamon bun.
Lori had the bacon, egg, and cheese sandwich on an English muffin. They also have sausage and Taylor ham. Other bread options include toast, bagel, croissant, and wrap. I ate half of it, and it was exquisite.
I couldn't pass up "Tommy's Famous Cuban".
The real Cuban sandwich has salami, and Tommy's is even more authentic because it includes Salchicon salami from Italy. The story goes that the Cuban sandwich, which was invented in Tampa by cigar factory workers in the late 1800's, should perhaps be called the Cuban-Italian sandwich as there were also Italian immigrants working in the cigar factories, and the salami was their contribution to the sandwich.
The Orange Belt Cafe Cuban has slow roasted (in-house) mojo pork, Cuban ham, Salchicon salami, house pickle, Swiss cheese, and spicy mustard, and it is pressed. It was excellent.
We had a side of potato salad, and Florida citrus cake for dessert. Both were excellent. Look closely and you can see the fresh orange and lime zest in the frosting of the cake.
I got the "Super Italian" sandwich to go for lunch, and it was definitely Jersey-Boy approved, and huge. It includes soppressata, Genoa salami, prosciutto, capicola, fresh mozzarella, roasted red peppers, and house made Italian dressing.
Don't wait for your car to break down, or a tire to go flat. Check out Orange Belt Cafe inside of Bob Lee's today for breakfast or lunch.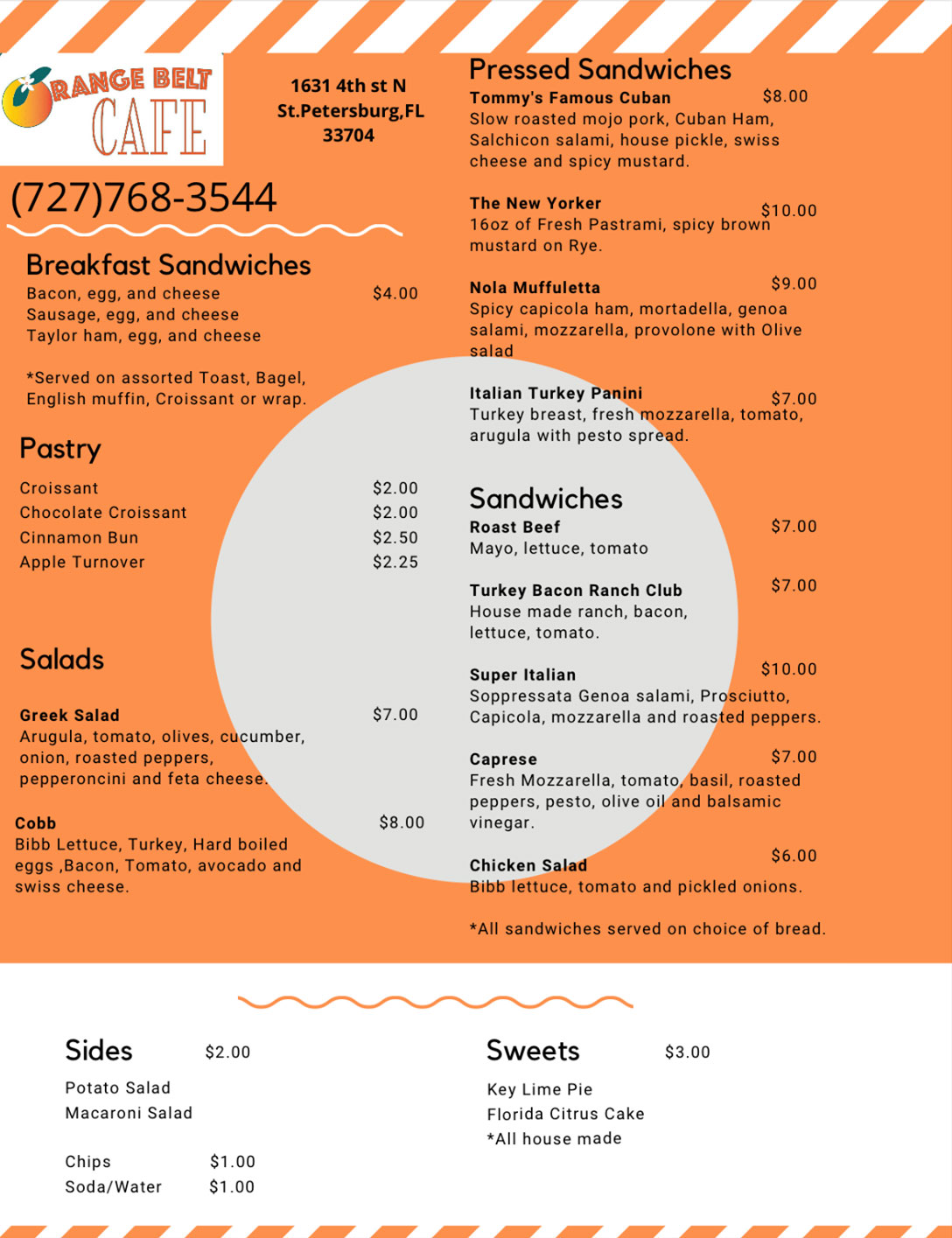 Breakfast & Lunch Inside Bob Lee's Tire Co. Great sandwiches, salads, pastries.