We were at Brick Street Farms on December 12, 2017 when their new horizontal farm arrived. For all of the info on Brick Street, check out our piece: Brick Street Farms – The Tastiest Tech in St. Pete
The container was put on the truck with the door in back, so the crane operator had to turn it 180 degrees in mid air. That part of the video seems to be in slow-motion, but it is actually normal speed, while the rest of the video is sped up.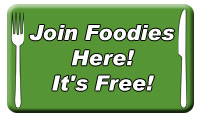 DISCLAIMER: Kevin, Lori, Gina, & Abby do not dine anonymously (this would be impossible) and we sometimes get free food (though never expected). However, we dine with the locals and we support our own. You will always get honesty in a respectful manner.