Flying Boat Brewing: Paying Homage to St. Pete History and Pouring Craft with Purpose
Flying Boat Brewing: Paying Homage to St. Pete History and Pouring Craft with Purpose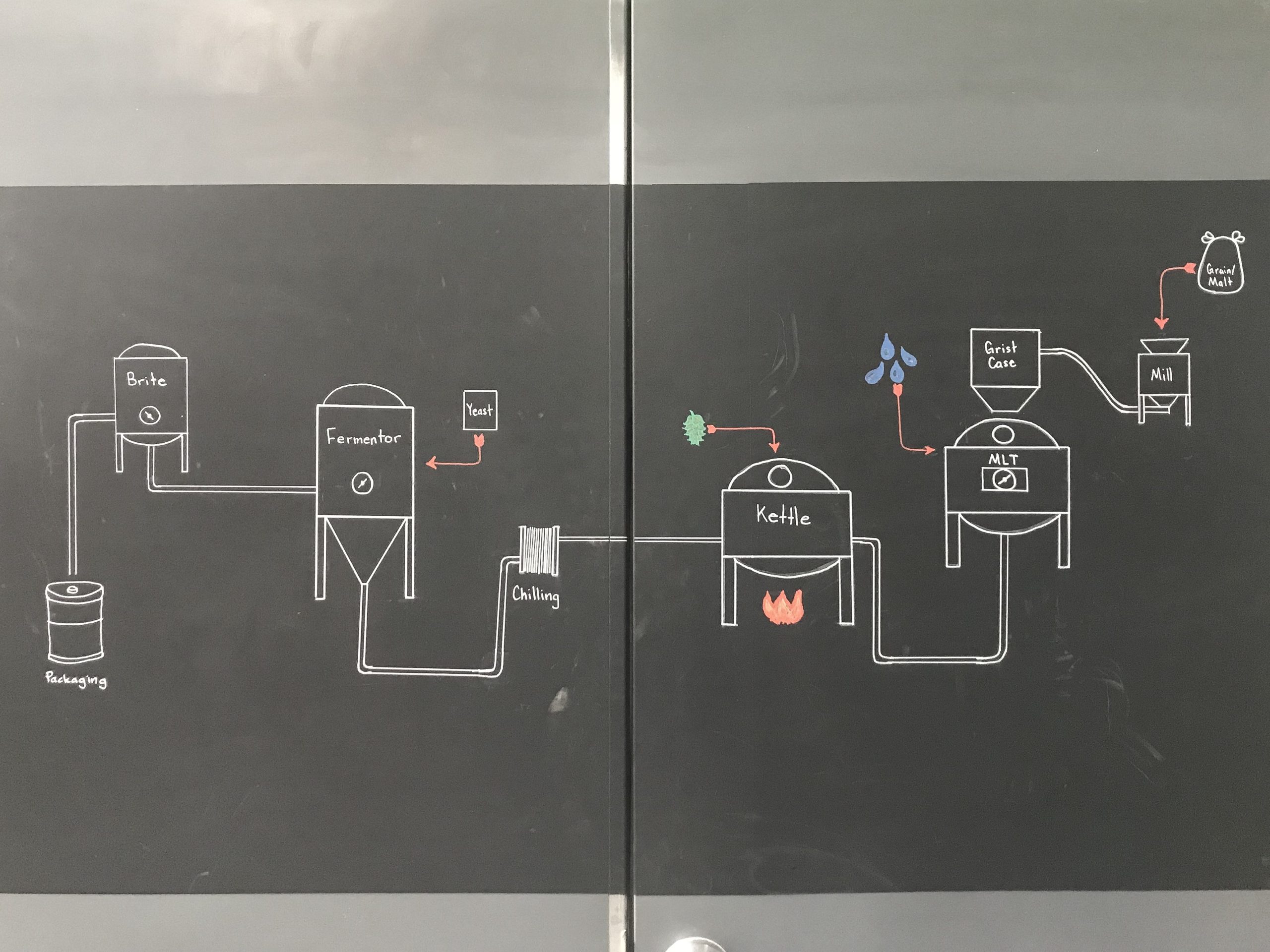 Take a look up at the sky- at any given time, approximately 5,000 airplanes are navigating through the airways above the United States. It should come as no surprise that commercial planes account for a considerable percentage of this traffic up above. January 1st, 2019 will mark 105 years since the first commercial flight took to the clouds. Would you believe me if I told you that that first flight was right here in the sunshine city? That's right, the flight that paved the way for commercial air transportation as we know it was a 23 minute flight that took off in St Pete and landed in Tampa on January 1st, 1914. This flight was piloted by Tony Jannus (does that name ring a belll?) and it was in a Benoist XIV, which was nicknamed the"Flying Boat," because it took off and landed in water.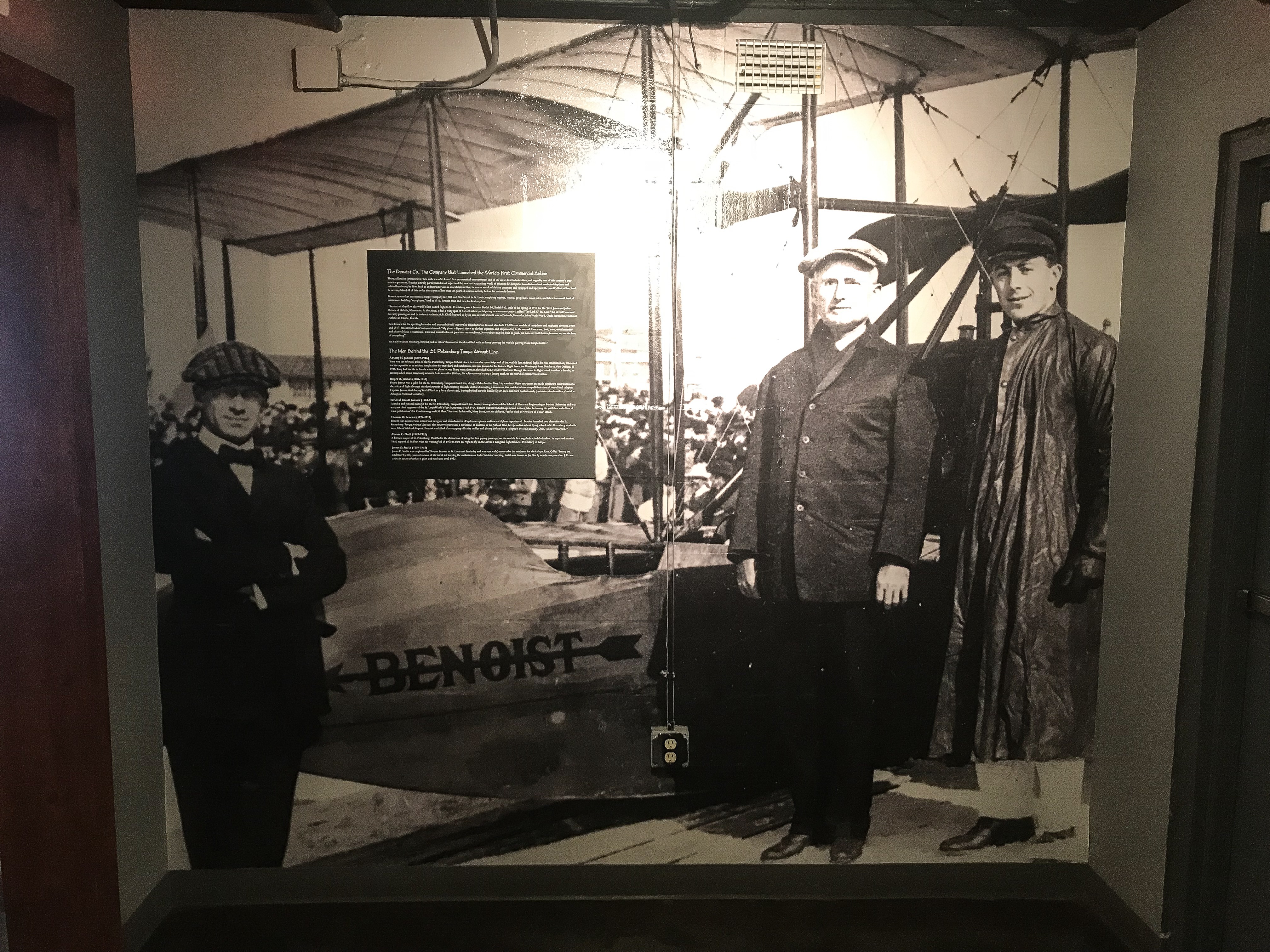 Today, Flying Boat Brewing is doing their best to pay homage to that epic flight in 1914 by brewing enticing beers and shedding a spotlight on a monumental slice of the past, simultaneously. St Pete history, and Jannus' flight, specifically, are the inspiration behind Flying Boat Brewing, which opened their doors in August of 2017.
The brewery provides an immaculate depiction of the Flying Boat's expedition. The walls throughout the entry and bar area of the space are adorned with photographs and literature that highlight the flight. A lot of these photos that are displayed were provided by the St Petersburg Museum of History, as they work with the brewery. In fact, speaking of museum, some even refer to Flying Boat Brewing as a "Brewseum" (how rad is that?). When you take your first steps inside the building, it is easy to see why it has been deemed as such.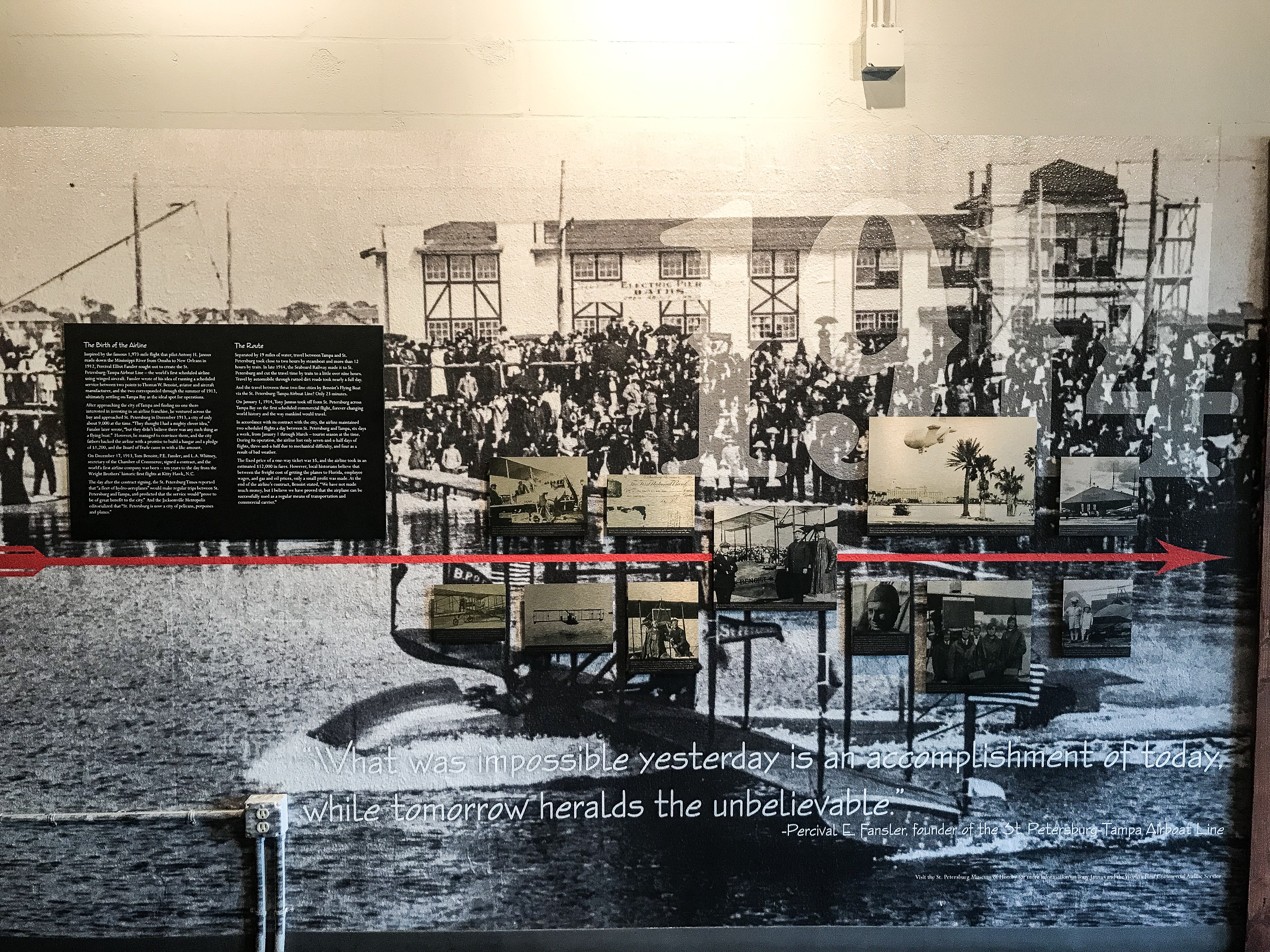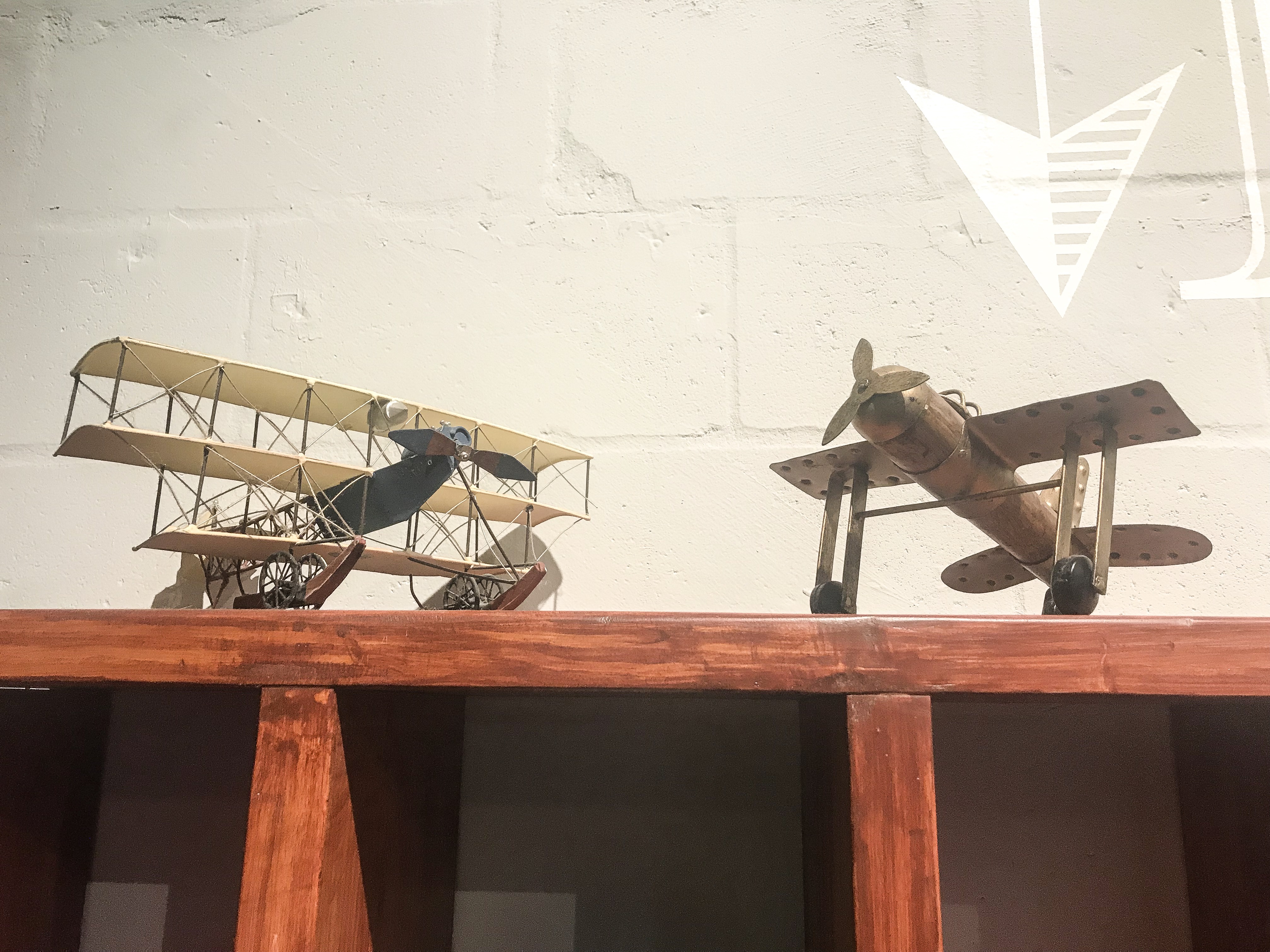 Flying Boat's 10,000 sq. ft. establishment is nestled into a residential neighborhood, which is planted just a few blocks from Woodlawn Park. The building itself is generous in size with a sleek design and possesses a few different areas, each with a unique vibe, to enjoy a beer, or two (or three, or…). If belly-up to the bar is your go-to, you can catch a view of the TV, while also peering through the windows at the production space, where all of the brewing magic happens. Additionally, if you're looking for something else to keep you entertained, the brewery has a den, as well as an area with ping-pong and a cabinet full of every game imaginable. If neither of those options suit your fancy, the facility is equipped with an ideal covered outdoor patio for you to kick back and relax on.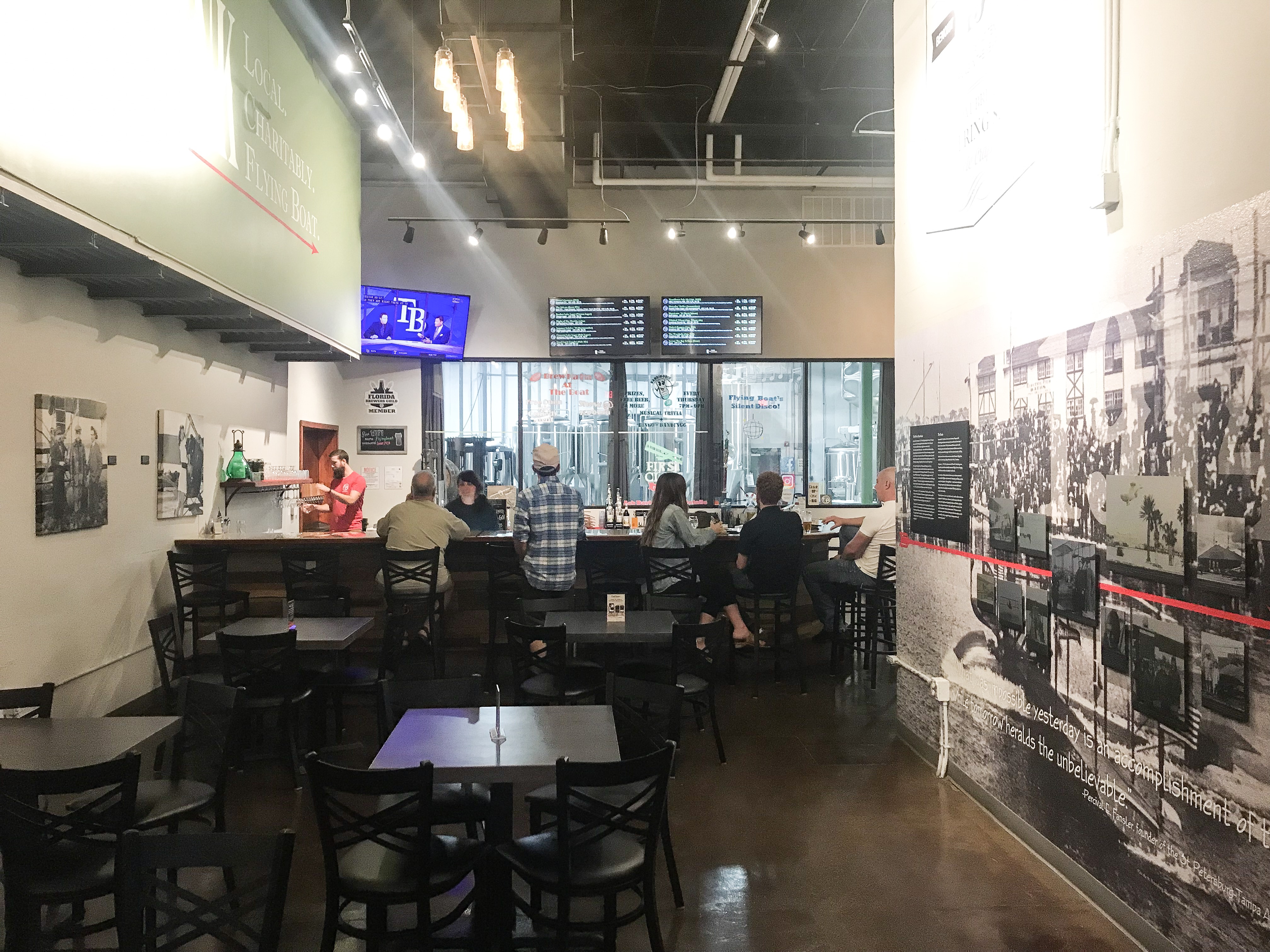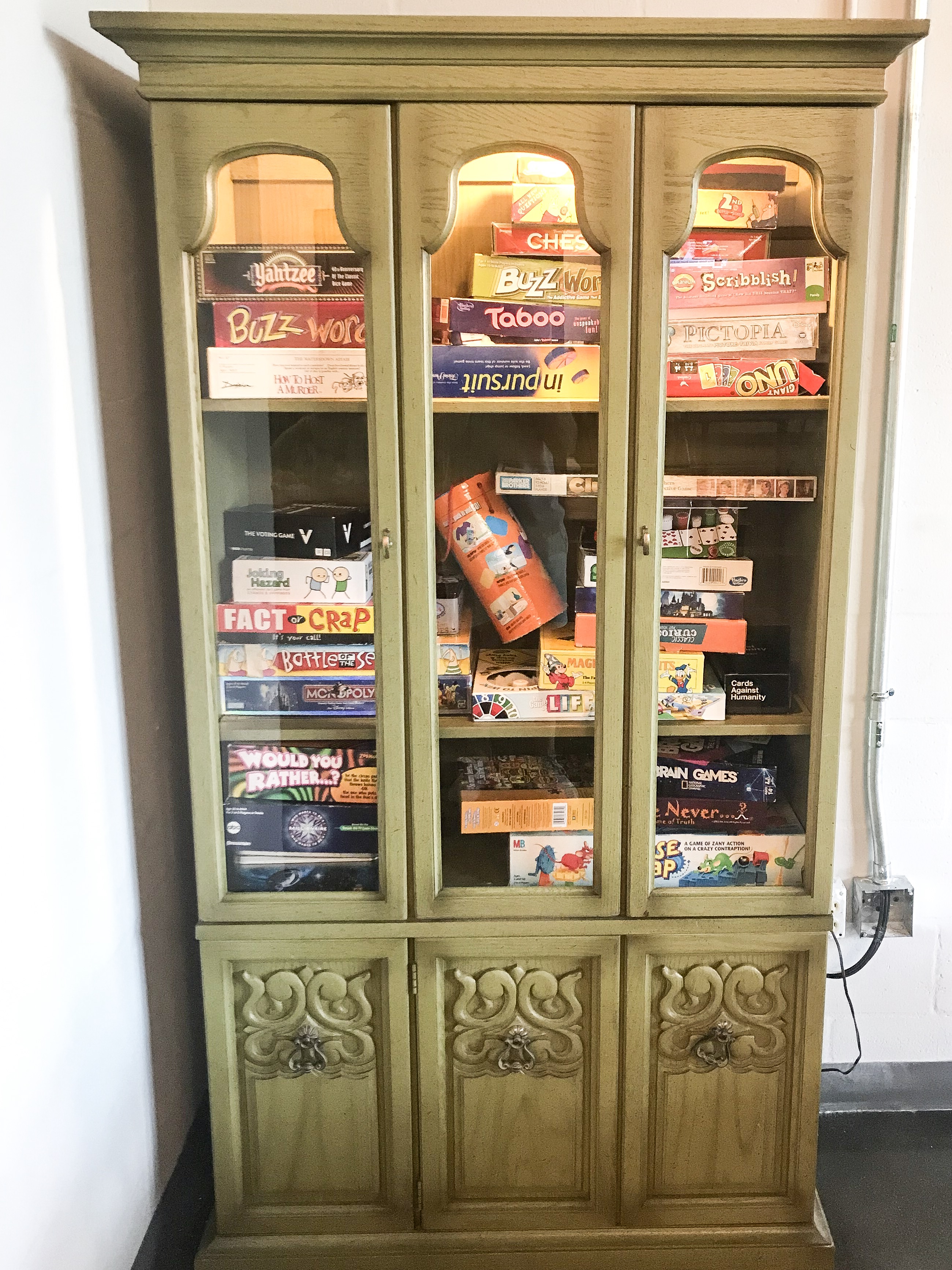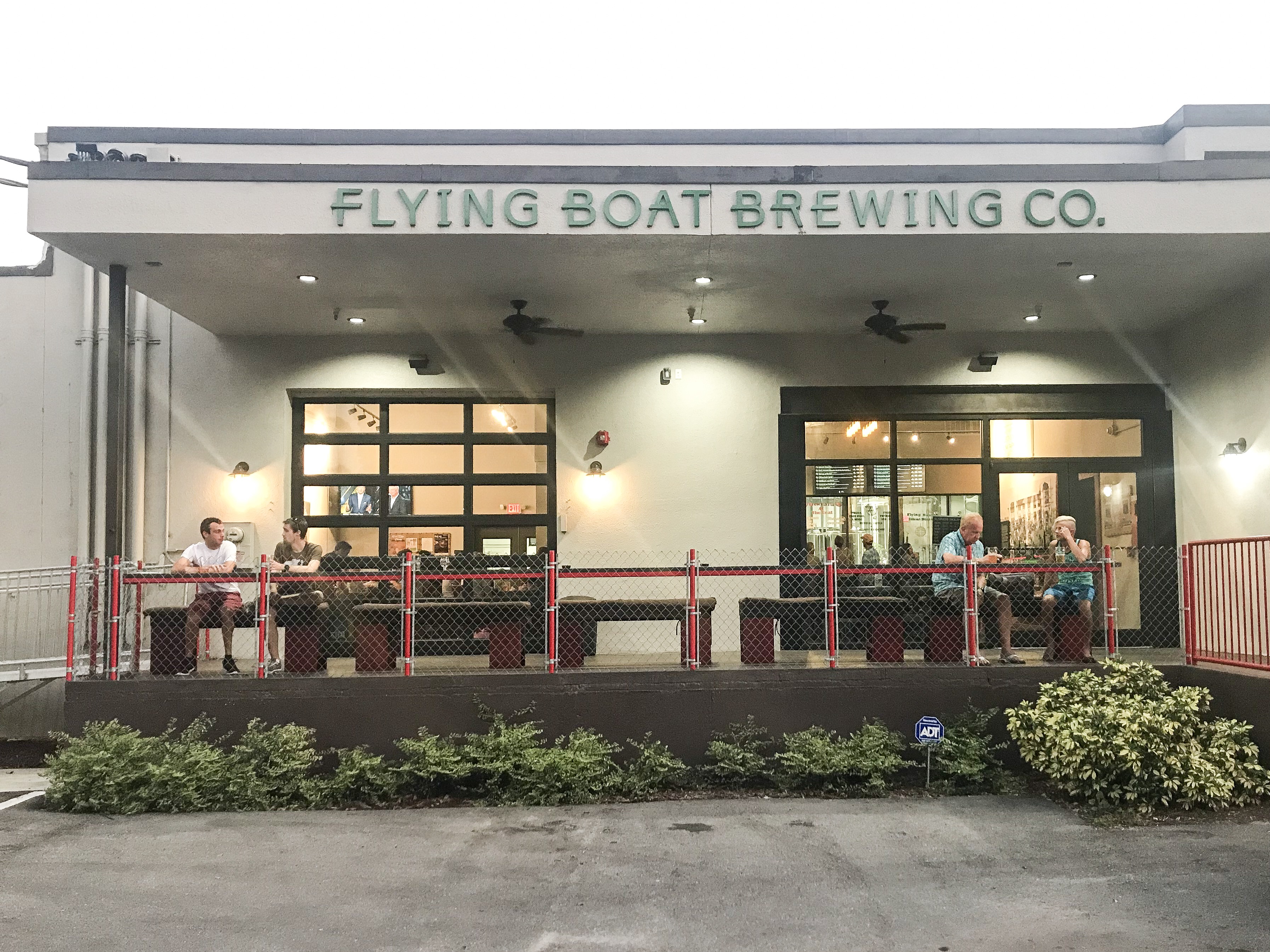 Looking for an event space? Flying Boat has a number of options to accommodate your needs. In addition to their conference room upstairs, you can also rent out the production space. Speaking of events, the brewery has plenty of regular happenings, such as: Trivia, Silent Discos and Brew Ha Ha- an open-mic comedy night. On weekends, you can typically find a food truck on site to satisfy your beer munchies. Outside food can also be brought into the tasting room.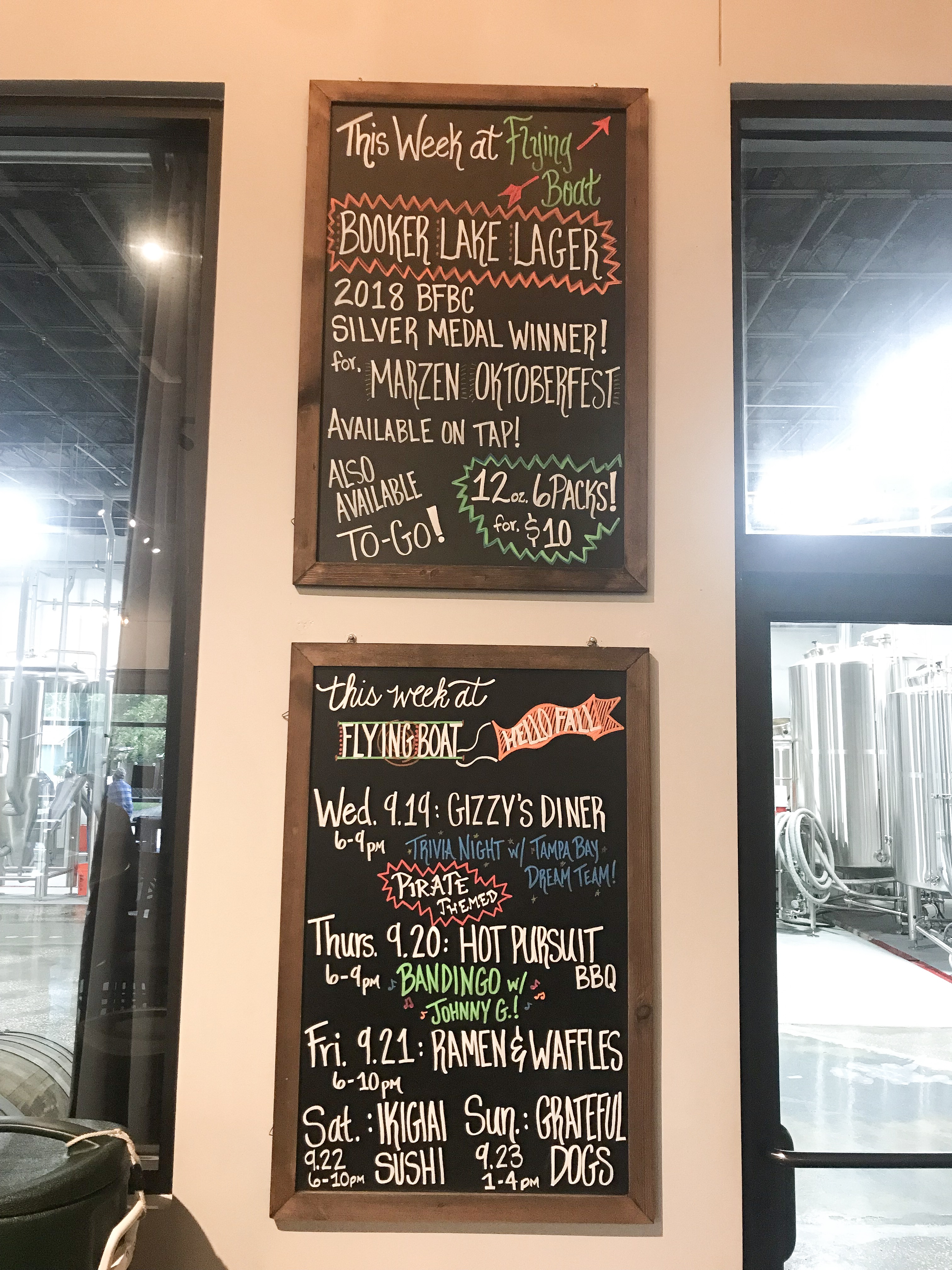 As a whole, Flying Boat is a quintessential spot in the community for absolutely everyone (family AND dog-friendly!). Everything that the brewery portrays and promotes- from the beer, employees and atmosphere to the history on display and charitable efforts- is the utmost reputable and everything you could ask for in a local watering hole.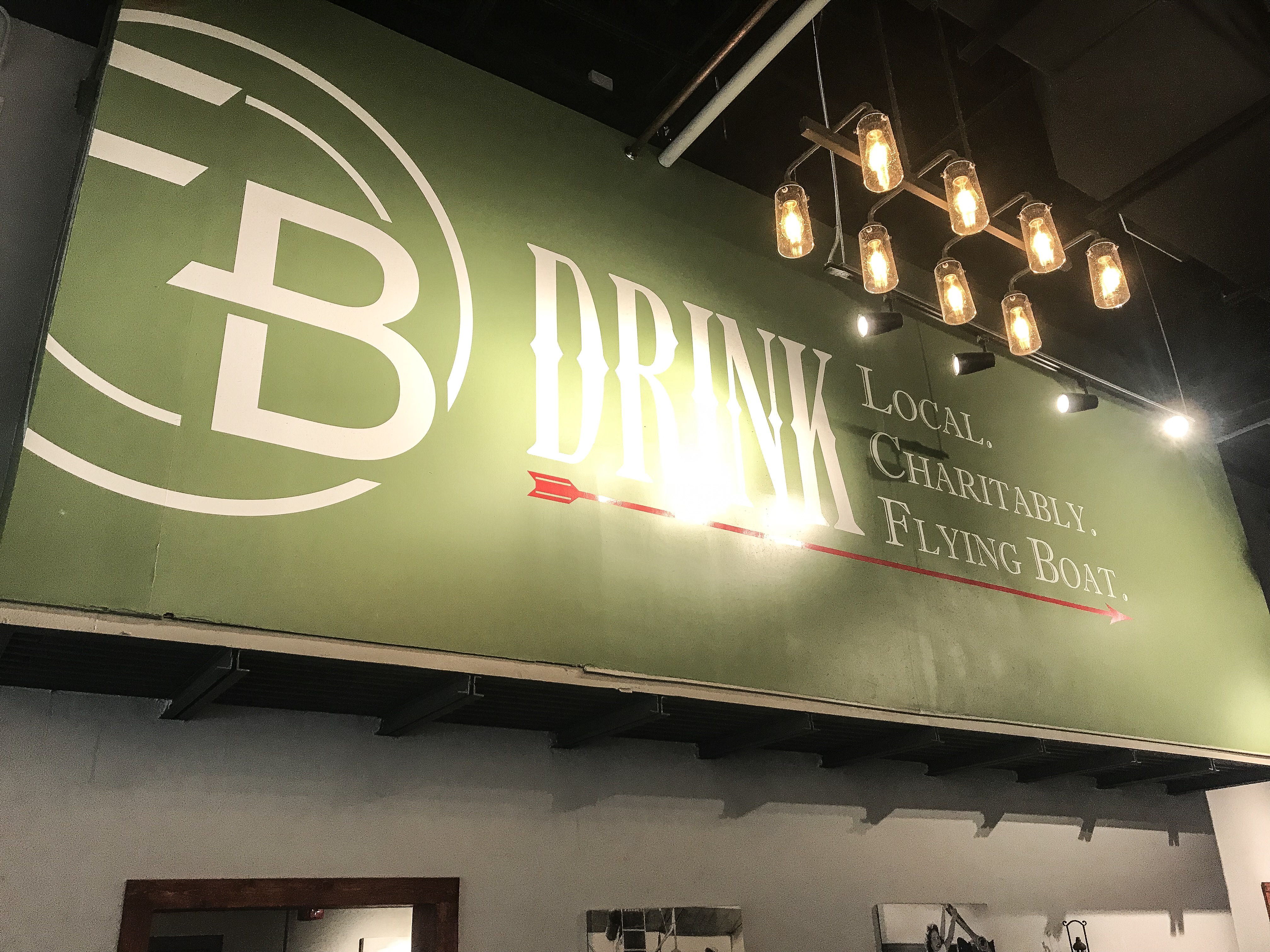 Now for the good stuff- the beer. Whilst visiting Flying Boat, we caught up with their Head of Production/Head Brewer: Tyler Singletary. Tyler initially began brewing beer in 2009, and started work on his first batch for Flying Boat in February of 2017. Since then, he has developed numerous successful brews for Flying Boat, and is unquestionably a superb asset to the brewery.
More times than not, you'll find that a brewery specializes in one type of beer; however, Flying Boat does not fit that mold. In fact, their beer offerings are quite diverse, which makes it easy to find a brew that is suitable for all palates. The best part about buying a pint from Flying Boat Brewing is that a portion of the proceeds from each beer sold in the tasting room goes to John Hopkins All Children's Hospital. How admirable is that? Find me a better reason to buy a pint of beer, I'll wait.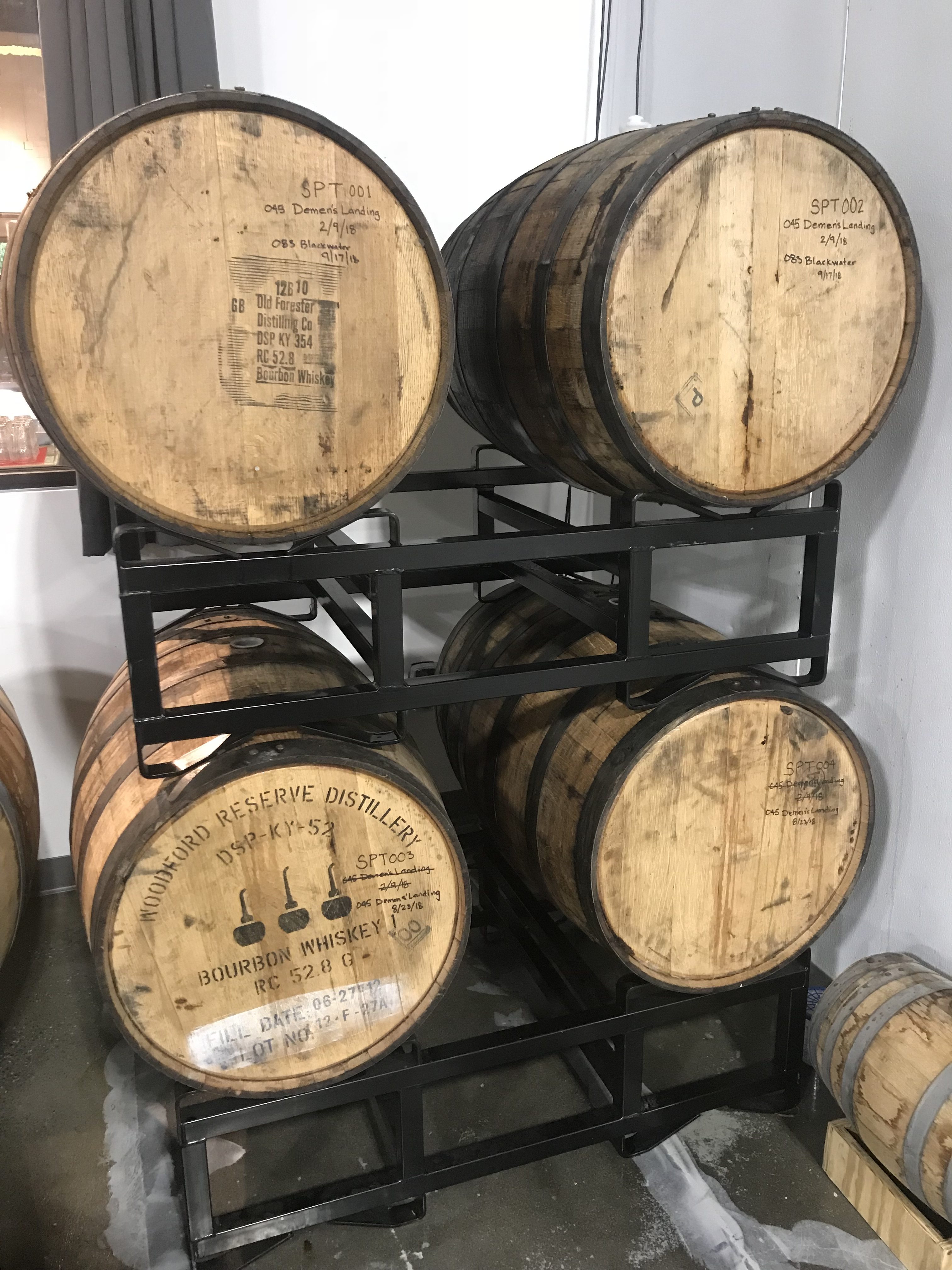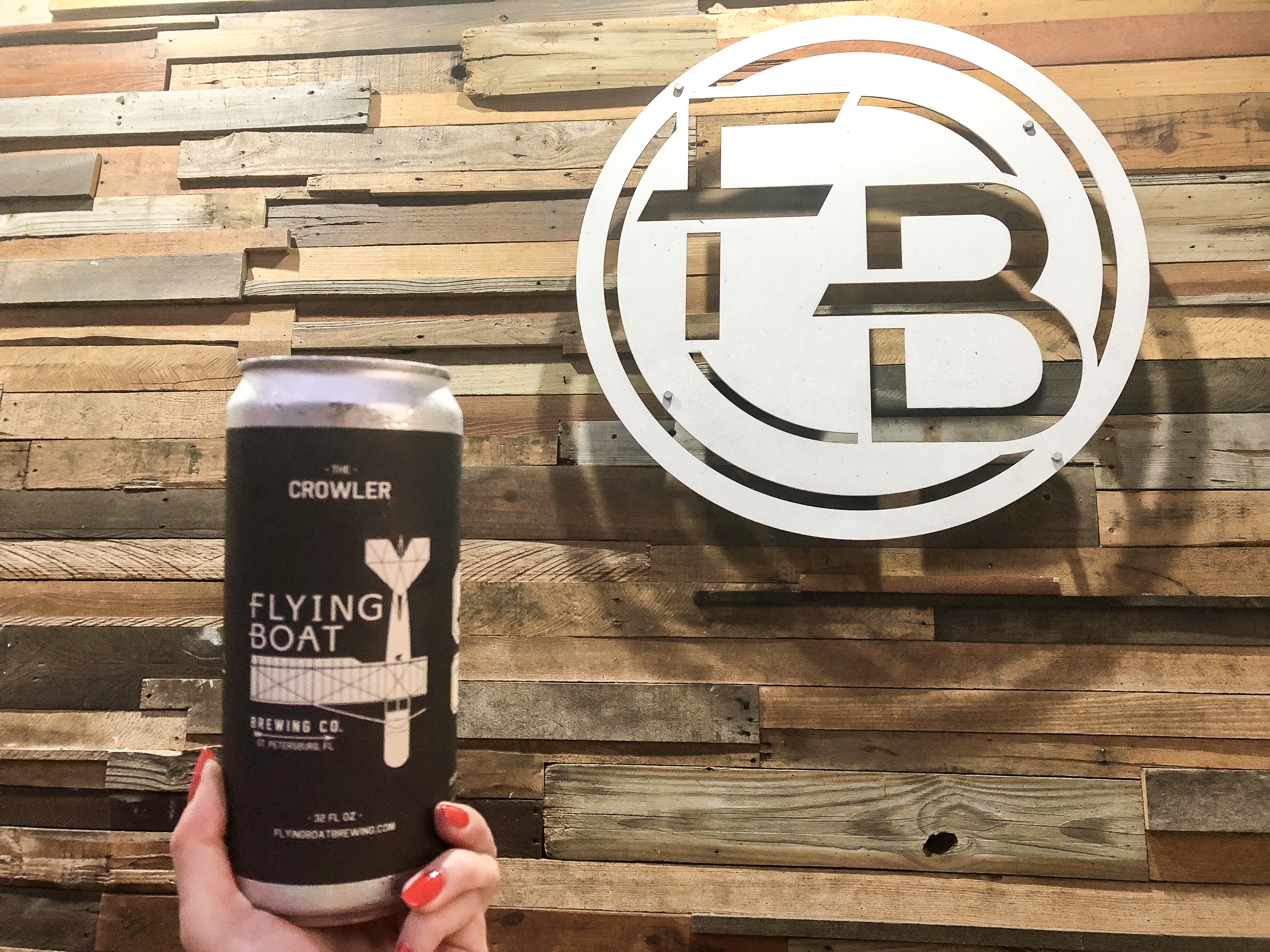 One new and intriguing development to note at the brewery is the release of their cans. From now until they're sold out, you can scoop up a six pack of Booker Lake Cans from the tasting room! This Vienna Lager has Oktoberfest written all over it, and is the perfect brew to wash down the Pumpkin Spice everything that you'll undoubtedly be consuming this fall. Their second can release, which will be a Barrel Aged Russian Imperial Stout, is slated for September 29th- mark your calendars, folks! All of the brewery's creations may not be available in cans, but, Crowler and Growler fills of all beers on tap are available!
Flying Boat Brewing Beer Reviews
Green's Lantern – Flying Boat Brewing
(IPA - American)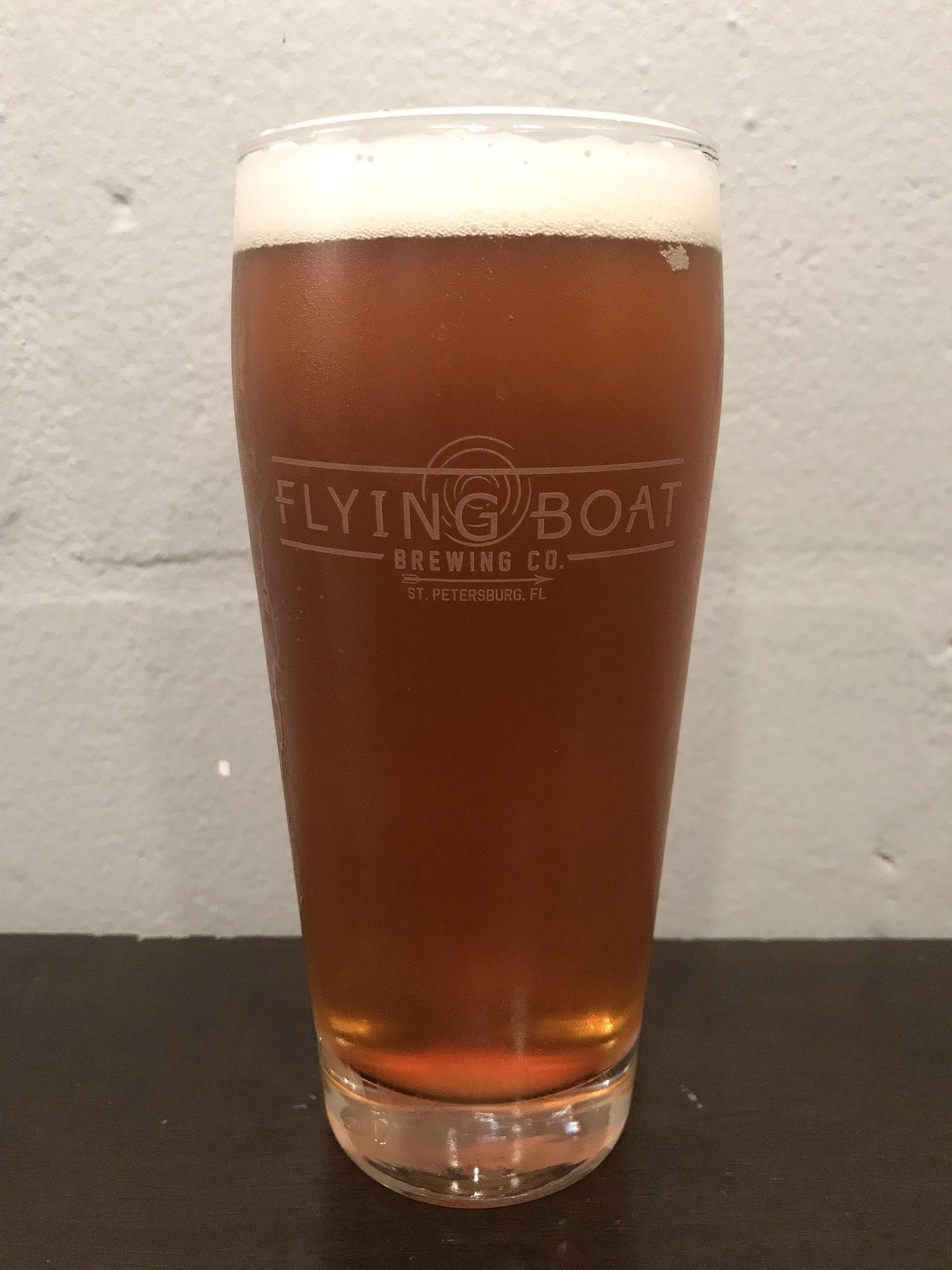 Green's Lantern is an American IPA with tropical fruit and Citrus flavor.
Pour: Bright with a half-finger of bubbly head
Color: Semi-opaque Sun-Kissed Orange
Aroma: Grass, Pine, and a touch of citrus
Flavor: Tropical fruit and Citrus
Mouthfeel: Crisp and clean body with a touch of carbonation
Finish: Dry palate with hints of citrus an a bouquet of hop profiles
Overall: A good IPA that leans more West Coast in bitterness and complexity with a good malty backbone that won't disappoint
Food pairings: Fried and Salty foods. Indian dishes with spices, such as: Cardamom, Tamarind and Coriander
Woodlawn Pub Ale – Flying Boat Brewing
(English Mild Ale)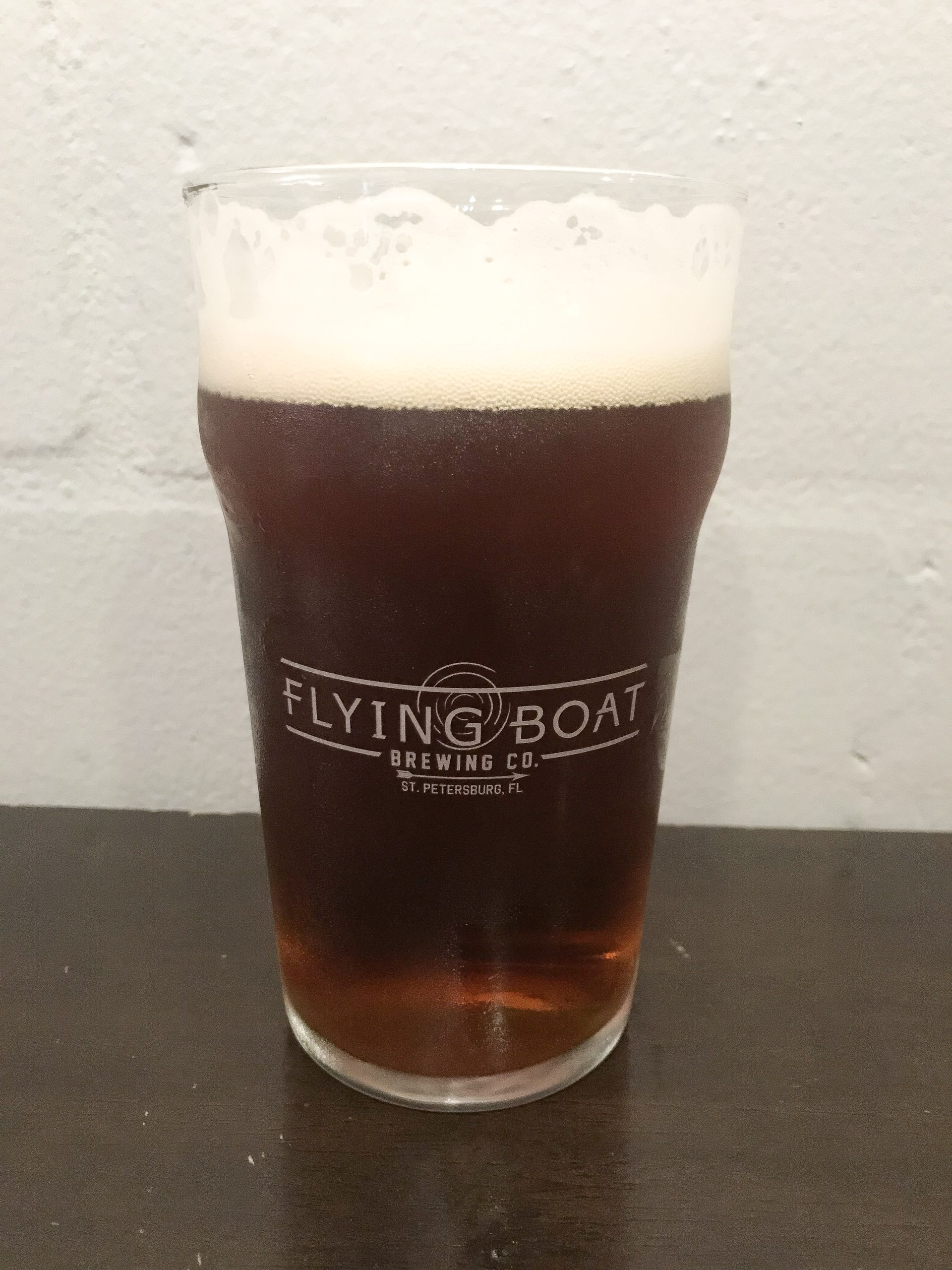 Woodlawn Pub Ale is a Flying Boat Brewing Staple. It is malt-forward with notes of Caramel with mild roastiness. Deceptively quaffable.
Pour: Smooth, milky medium foam that laces well as it falls
Color: Deep Mahogany
Aroma: Hints of roastiness, nutty
Flavor: Mildly sweet caramel and roasted grain
Mouthfeel: Smooth and creamy
Finish: Clean malt and a hint of sugar
Overall: An easy drinking mix of English Mild and Red Ales that balances the sweet caramel and roasted malts for a pub ale you can enjoy anytime
Food Pairings: Chicken, Seafood, and spicy cuisine
Booker Lake – Flying Boat Brewing
(Vienna Lager)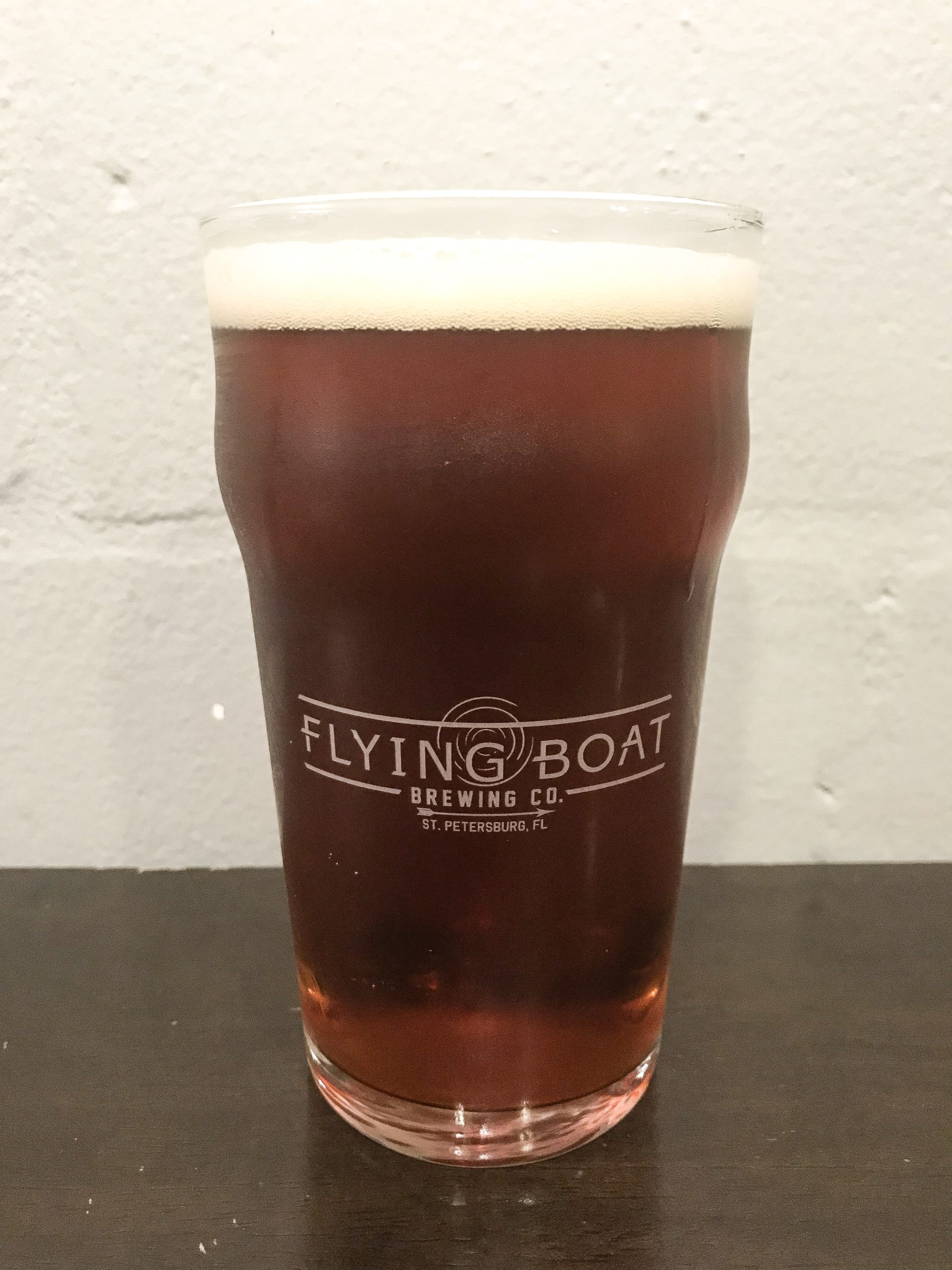 BFBC (Best Florida Beer Competition)'18 silver medal winner. Malt-forward lager with notes of Toffee and Caramel. This is a seasonal brew that is currently on draft. Additionally, 6 pack cans are available for purchase in the taproom.
Pour: Red with minimal ivory form that dissipates quickly
Color: Golden Amber Red
Aroma: Toasty and spicy herbs with a hint of lavender
Flavor: Semi-sweet malt with hints of Chocolate, spice and mild hops
Mouthfeel: Medium-light body with a gentle creaminess and minimal carbonation
Finish: Balanced soft elegant malty-ness that isn't too dry of too sweet with mild spice
Overall: A perfect blend of malt, cream and spice that will have you looking forward to fall and Oktoberfest
Food Pairings: Spicy and hearty foods: Pork or Sausage, and Mexican
The Flying Boat Brewing Company pays homage to those first steps into commercial flight by boldly brewing new and exciting beer in cradle of modern aviation.
More Foodies News, Reviews & Recipes