Abby Allen · Aug 13, 2019 · 2 min read
Step aside, Avocado Toast, there's a new and improved Toast in town! While there is absolutely nothing wrong with Avocado Toast, whatsoever (spoken by a true Avocado Toast enthusiast), why not step outside of the box a bit and give some other ingredients some time to shine during your weekend Brunch? Cue, Peach and Tomato Toast with Mozzarella & Basil.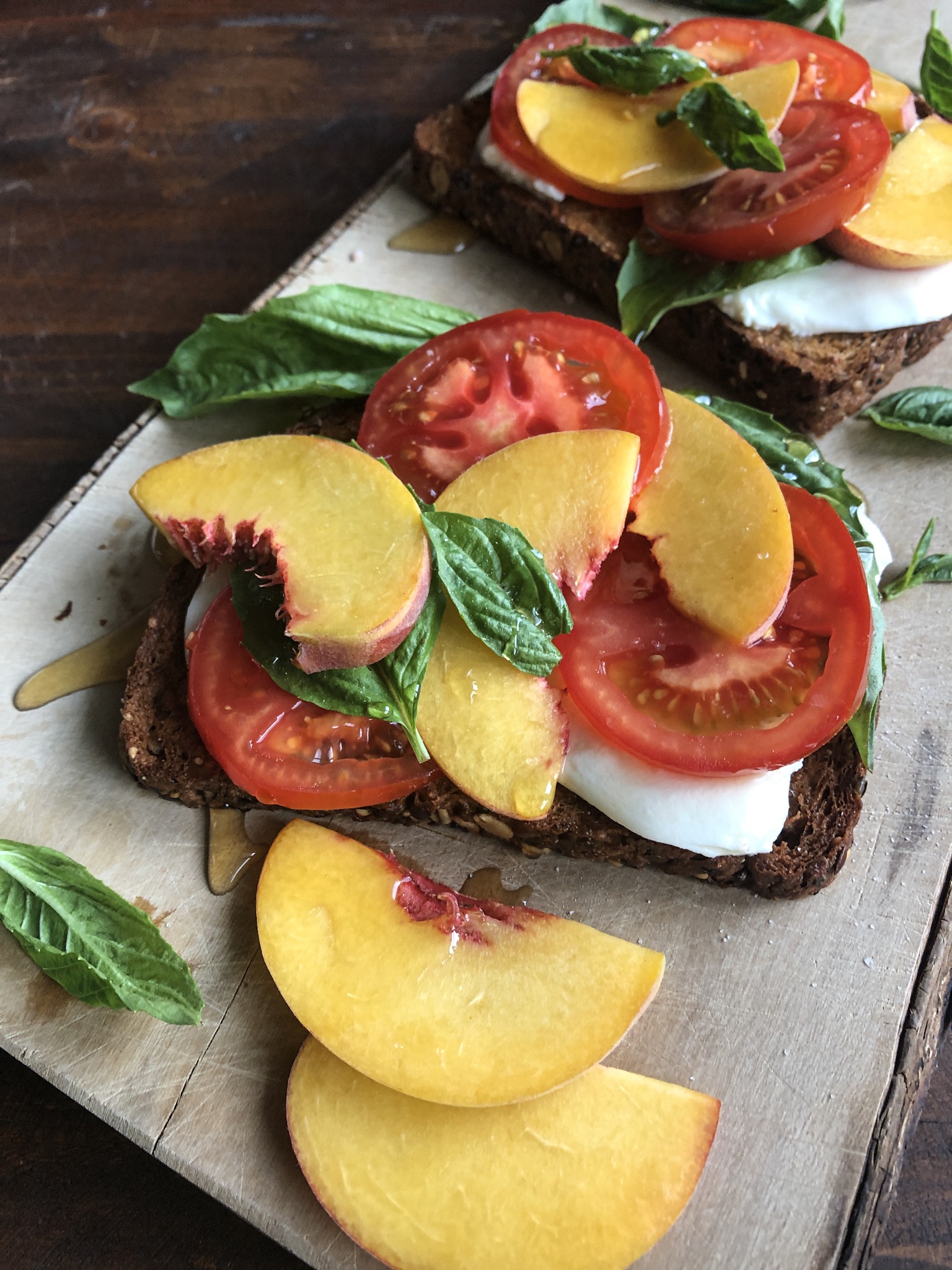 Peaches AND Tomatoes living in harmony? It sounds odd, but stay with me. Not only do the duo work well together, but they shine. Peaches and Tomatoes are both in peak season at the end of summer, which makes this a perfect time for you to make your way to the Farmer's Market or Produce section nearest you.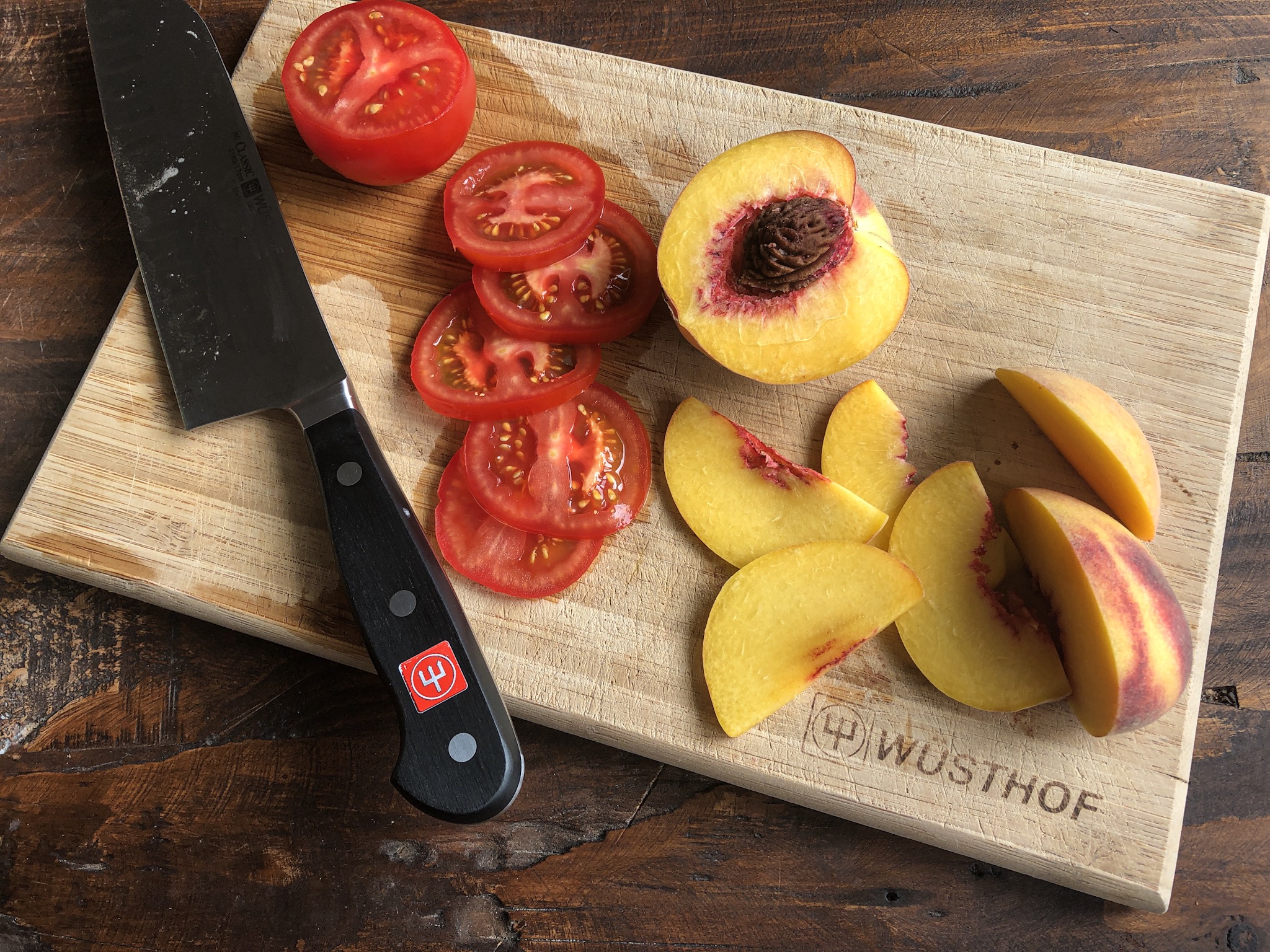 This is another one of those recipes that does not require you to abide by the book 100%. For example, I favor Heirloom Tomatoes, but you can use whichever Tomatoes suit your fancy or happen to be in your refrigerator, just make sure that they are very ripe! The same rules apply for the bread. I used Dave's Killer Organic 21 Grain and Seed Bread (one of my favorites) that Rollin' Oats has a large display and variety of , but any bread will suffice!
Additionally, there's room for customization with honey, too. I chose to use Raw and Unprocessed Florida Honey, which Rollin' Oats also carries a large variety of, among plenty of other honey varietals, like Manuka. For this dish, if it drizzles well, it'll work well!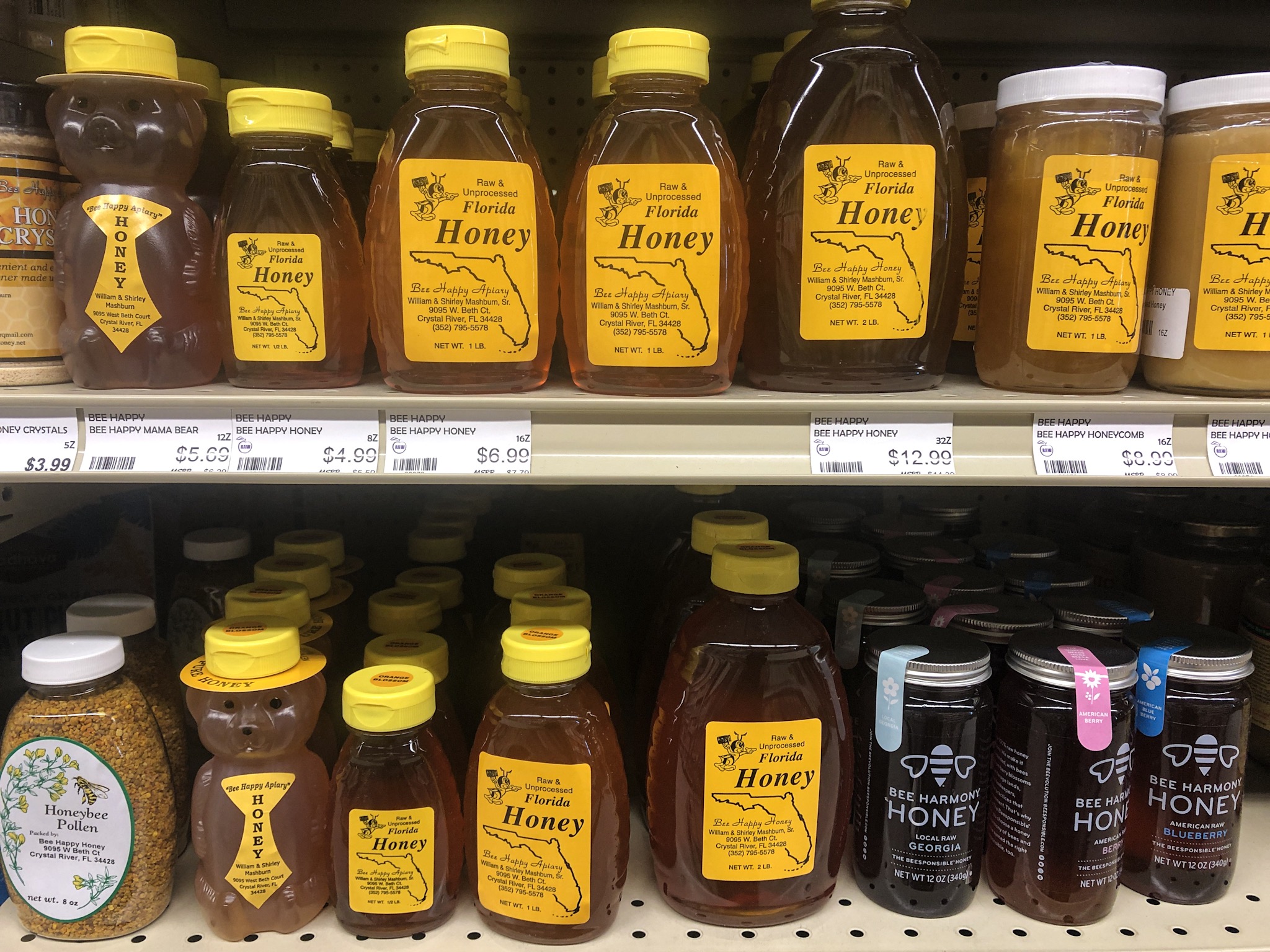 The Toast can also be adjusted to meet various dietary restrictions and lifestyles. Use Gluten Free Bread, leave out the cheese and butter or use Vegan alternatives, swap out Honey for Agave, and so on.