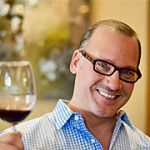 Kevin Godbee · Jan 10, 2019 · 1 min read
THIS LOCATION IS PERMANENTLY CLOSED
Capital Tacos Tyrone Location to Open Spring 2019
After opening their first St. Petersburg location this past summer, Capital Tacos found out that St. Petersburgers are big fans of their unique Tex-Mex fare—big enough to open another St. Pete Location.
The new location will open "within the next few months" at 6802 22nd Ave. N.—across from Tyrone Mall. It is in the L.A. Fitness plaza at the opposite corner where Tom & Chee used to reside.
Sometime in early spring they will do a "silent launch", said Josh Luger, the Co-Owner & Operator of Capital Tacos in a phone call yesterday afternoon. He advised to watch Capital Tacos' social media channels for updates.
In the first days, they will just open for a few hours, sort of a practice run before they are officially open to the public. (Note: The hours at the bottom of the page are the regular hours for 4th St., and may be different for Tyrone. Once they are set, we will update.)
If you know Capital Tacos, you know that they not only have great, unique Tex-Mex munchies, but they also like to have fun, and do promotions.
So, save your receipt from the Capital Tacos 4th St N. location in St. Pete, bring it to the new Tyrone location and get a free taco. Also, save your Cobb Theater movie ticket stub to redeem for special offers.
We are also in talks to have a St. Petersburg Foodies / Capital Tacos promotion, so stay tuned!
Fresh Homemade Tex-Mex from scratch with over 25 different tacos to choose from. There are burritos, salads, rice bowls and nachos too.