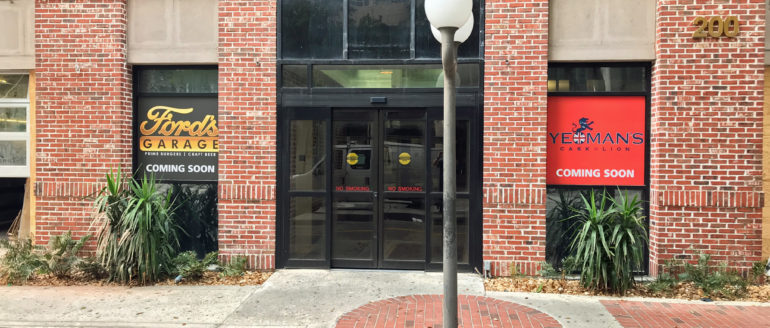 Start Your Engines! Ford's Garage is Opening Soon!
As a McNulty Lofts resident, it's been a long wait to get the food space filled below the condos. Now we're going to have two in one spot! They might even offer delivery upstairs to the condos. It's not definite yet, but McNulty residents will love it if they do. I never understood why the past two places, Midtown Sundries, and Rowdies Den didn't.
So, how did two food-bar joints end up sharing one space? Ford's Garage and Yeoman's Cask & Lion are both owned by Twenty Three Restaurant Services. This is the first time they have combined them in one location though. They each maintain their own separate identities with the décor, vibe, and menu. They are in separate sections, divided by a wall, but also connected by a cased opening, and the main entrance.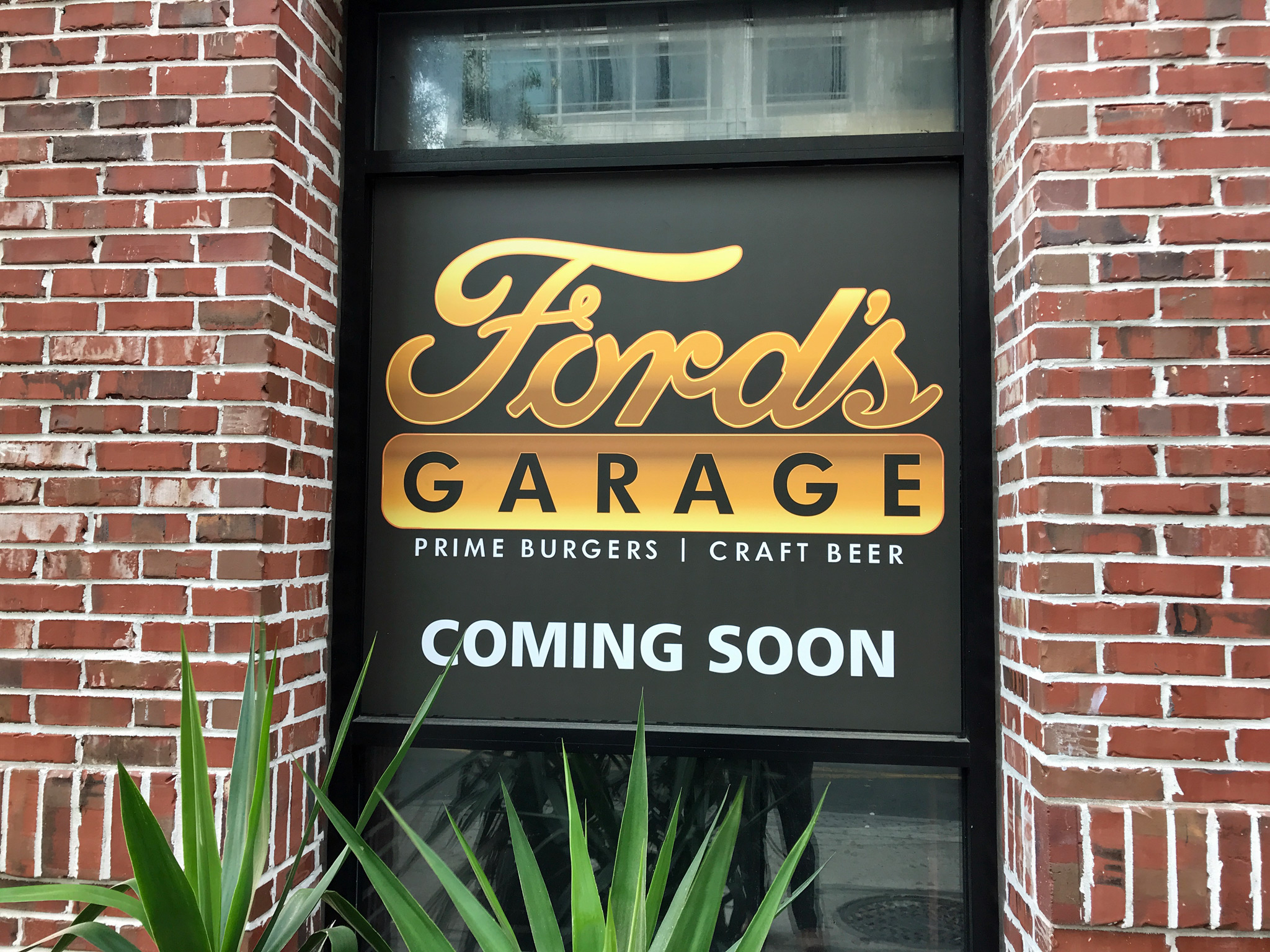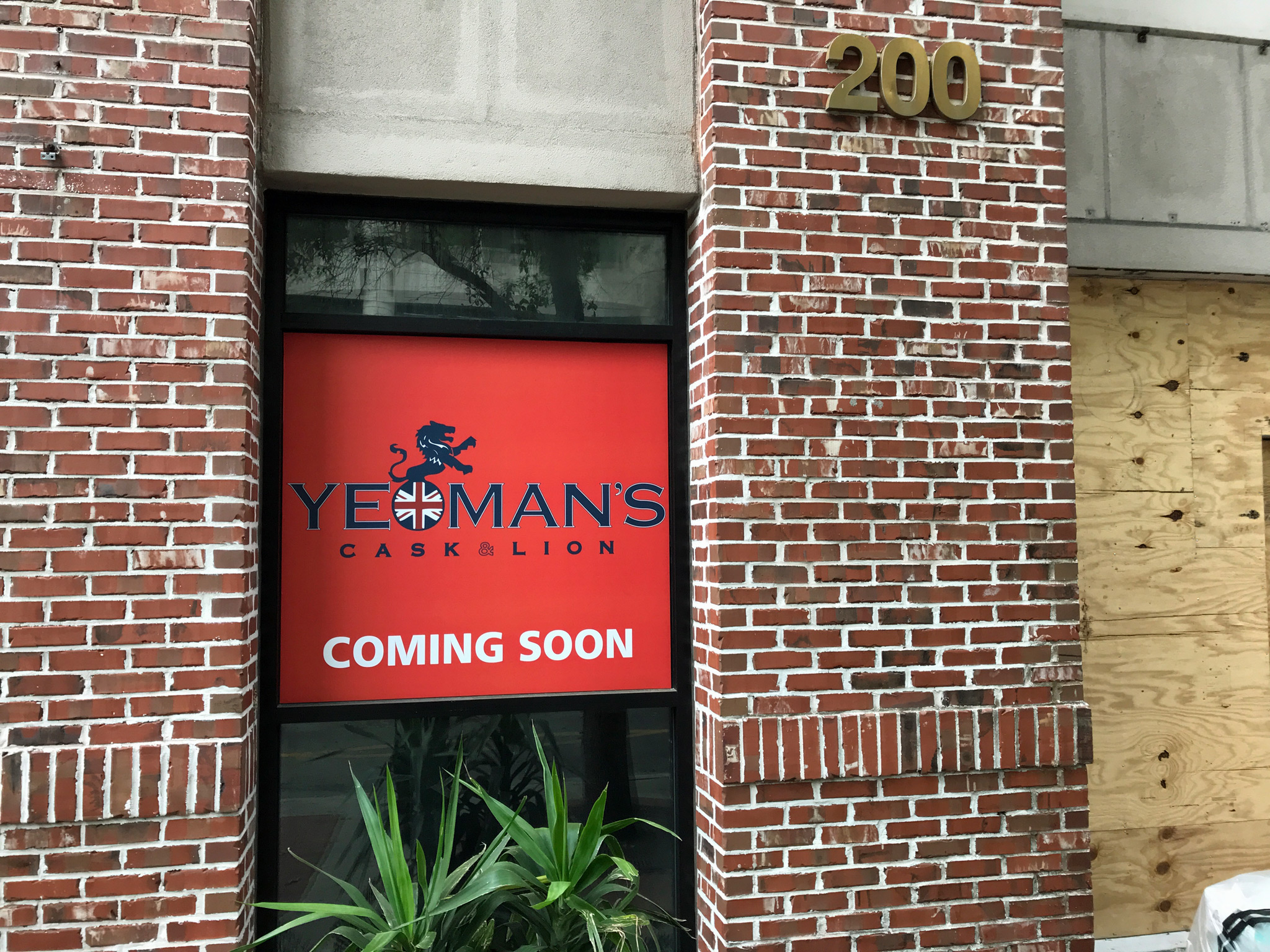 Ford's is on the left with their outdoor seating on 2nd Street South—looking across the street at the Signature Building.
Yeoman's is on the right with their outdoor seating on 1st Ave South looking across at Priatek Plaza.
Jeff Grethel, the Project Manager for all location build outs, showed me around yesterday morning.
When Rowdies Den took over from Midtown Sundries, they basically cleaned up and painted.
Twenty Three Restaurant Services gutted the entire place, even tearing out the kitchen, bathrooms, and taking it down to the dirt. Walking by a few months ago seeing this, I thought, "gee, I wonder if they'll get this open by the end of the year?"
This is the fastest progress on a restaurant build out in St. Pete that I have ever seen!
We've published over a couple of dozen new restaurant opening dates in the last 1½ years, and none of them have hit their date. These guys might actually do it. May 1st is the target.
From the website:
Ford's Garage is your neighborhood burger and beer joint, where everyone is welcome. Ford's Garage will give you the vibe of being in a 1920's service station to include vintage Ford vehicles, gas pumps, and fixtures. Our bars feature prohibition-style elements of old brick, rich wood, and a hand-hammered copper bar top. Many more unique features, too numerous to list, really make The Garage a fun place to visit and take pictures!

We are a gourmet burger bar serving up the finest varieties of Black Angus Beef, American Kobe, Open Range Bison, Turkey, Chicken, Tuna, and Vegetarian products coupled with all-natural aged cheeses and gourmet toppings. We also specialize in popular American comfort food entrees such as homemade meatloaf, chili, and famous macaroni and cheese. Lighter fare is also available as we also serve fresh salads, grilled chicken, and fresh fish. Our Burgers of Fame give honor and recognition to many of our local celebrities, keeping our connection to the communities we so much appreciate.
They are obviously still under construction, so it's not pretty yet, but here is a sneak peek at what's in store.
When you walk in, there is a vestibule with a set back wall with openings on each side. Turning left, we land in Ford's Garage.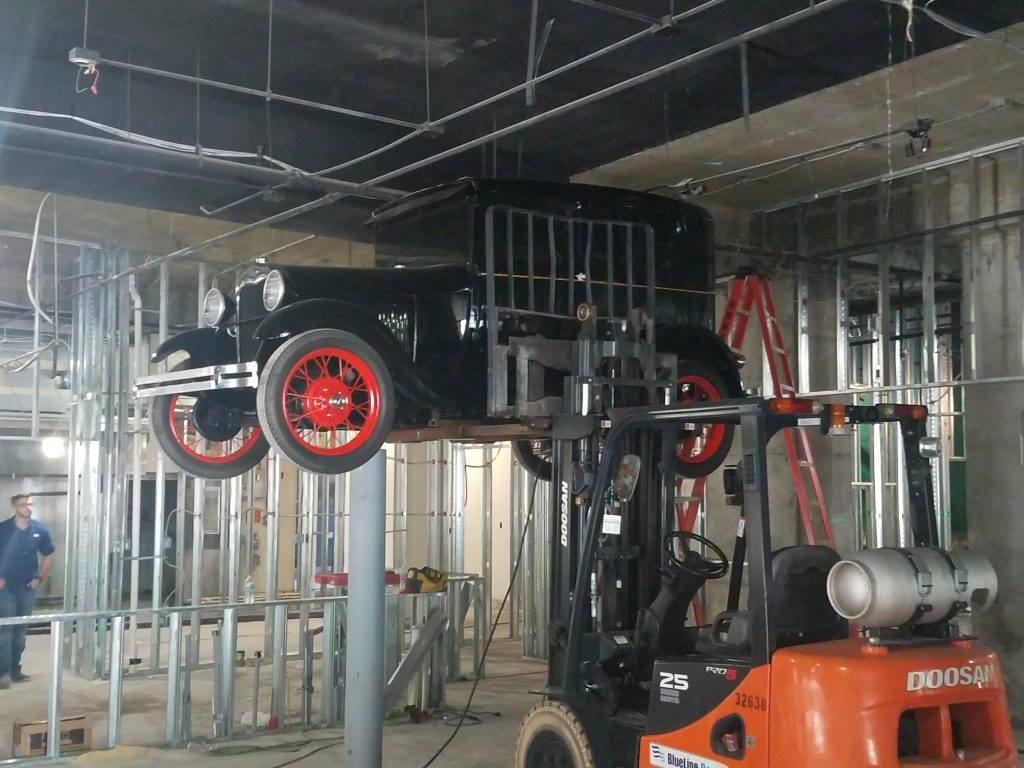 Every Ford's Garage has a Model A suspended above the bar. The above photo was taken a few weeks ago before the bar was in. The car is now covered in plastic, and you can't see it.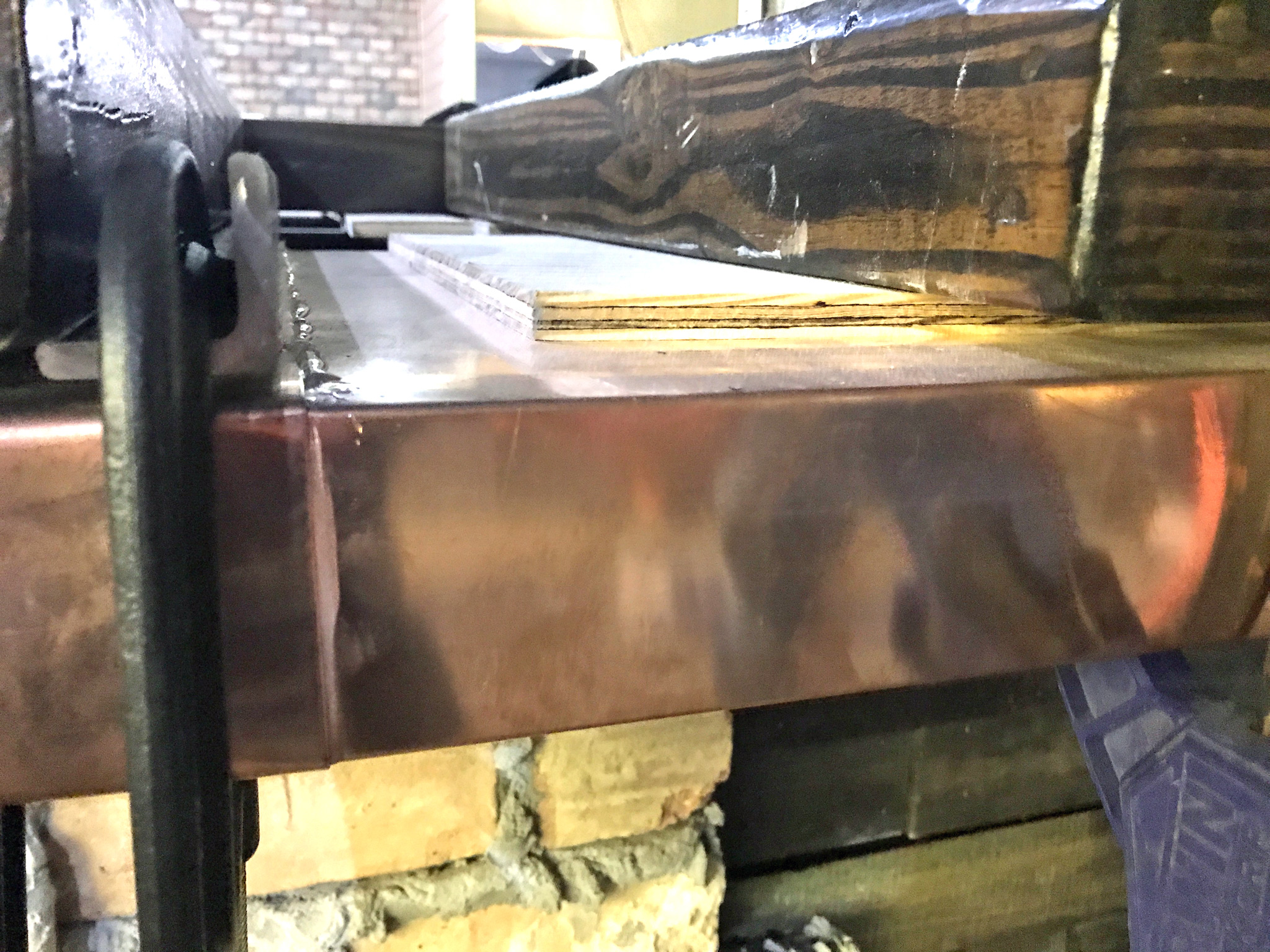 The Copper Top Bar was just installed, and still has clamps on it while the glue dries. Later, they will come around with hammers, and randomly hammer it for a distressed look. A cool feature of the bar is that there is an ice-surfaced trough to keep your beers cold.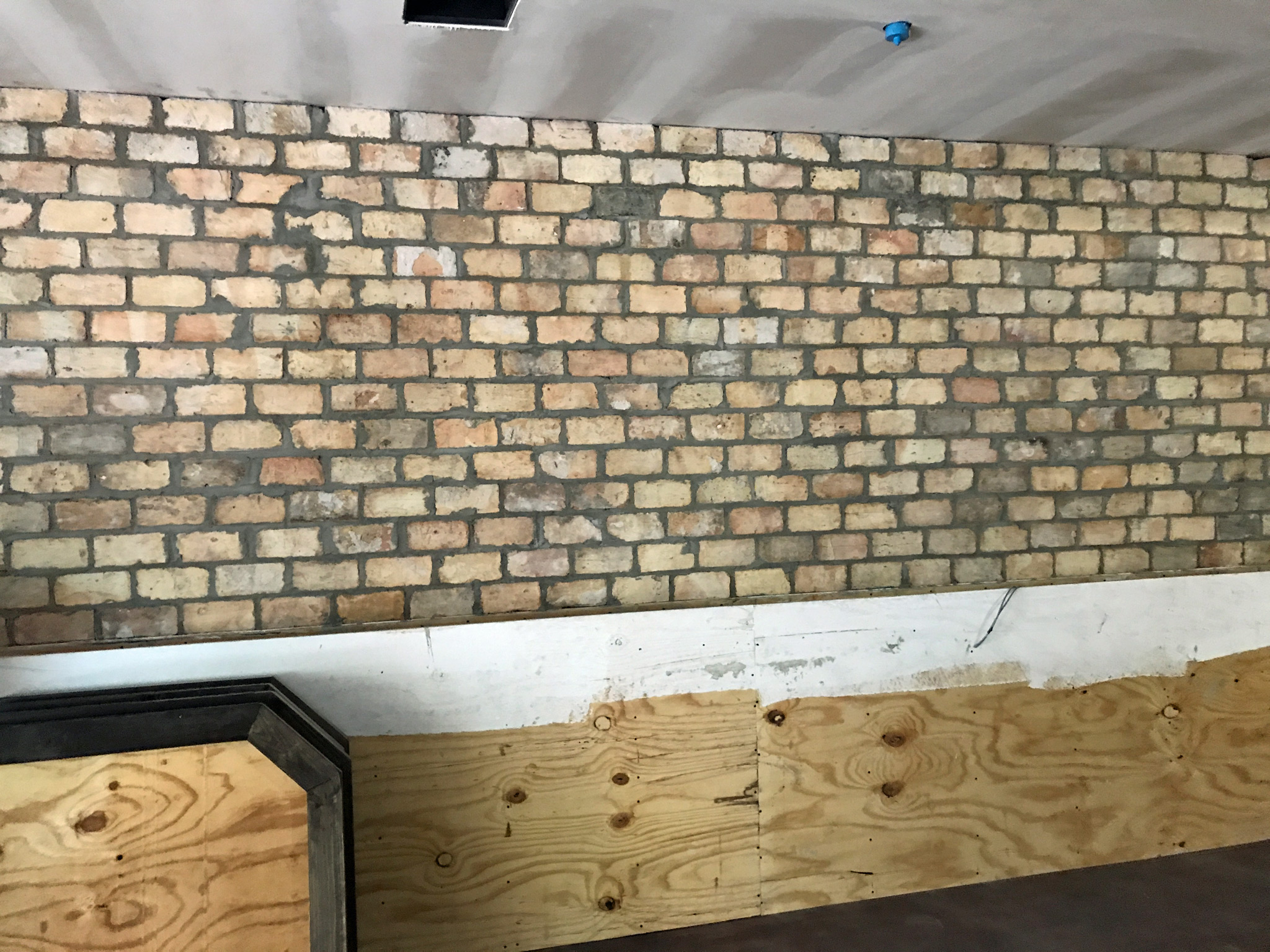 The wall below is to the right of the bar. The beer taps will be installed here. It's a neat design, but take a closer look.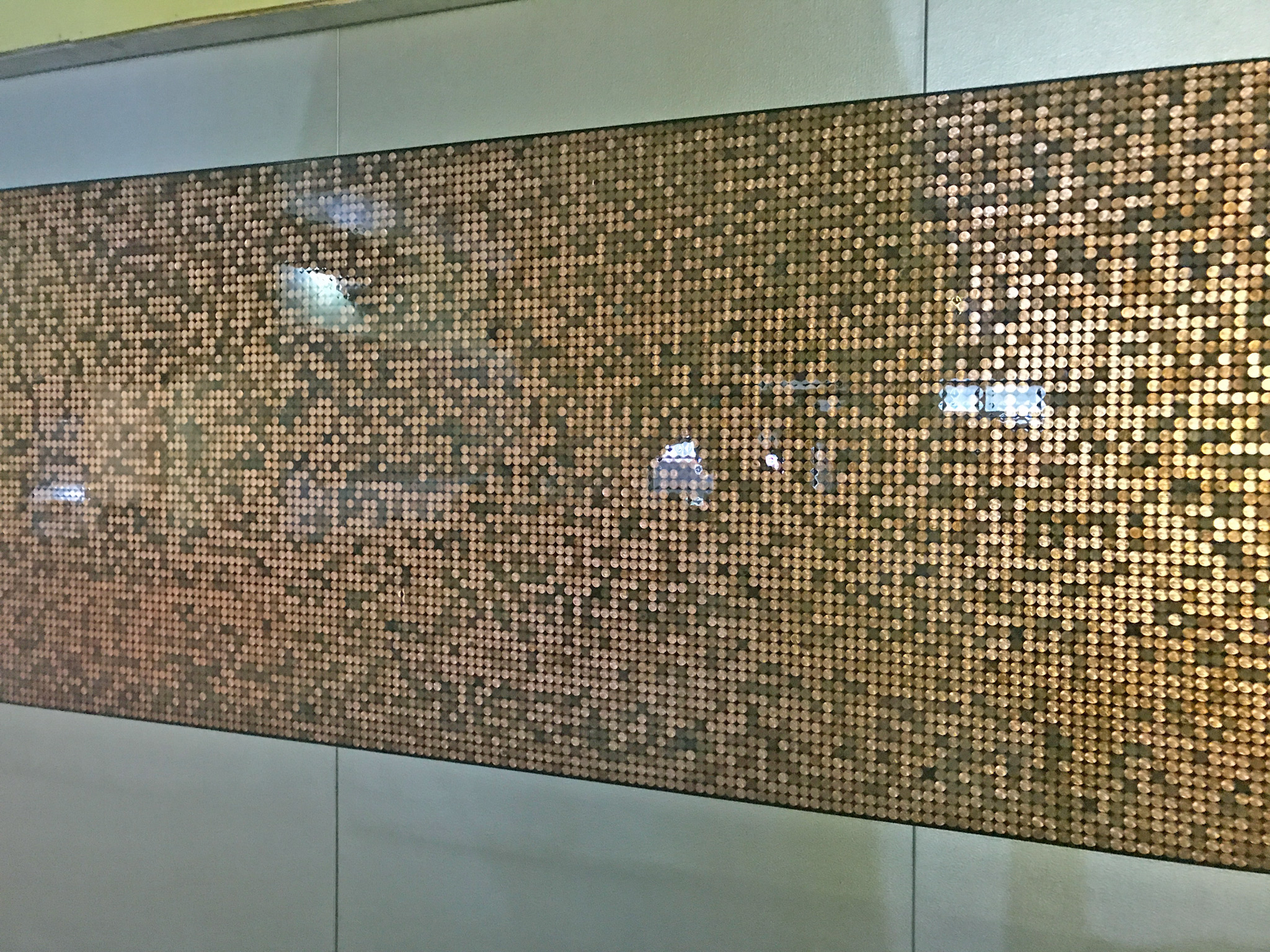 The Lincoln Motor Co. became part of Ford in 1922, and Lincoln is one of it's well-know brands. So, why not use Lincoln pennies to make the beer tap wall out of? Each inlay is hand-drilled, and every penny is placed one at a time by hand.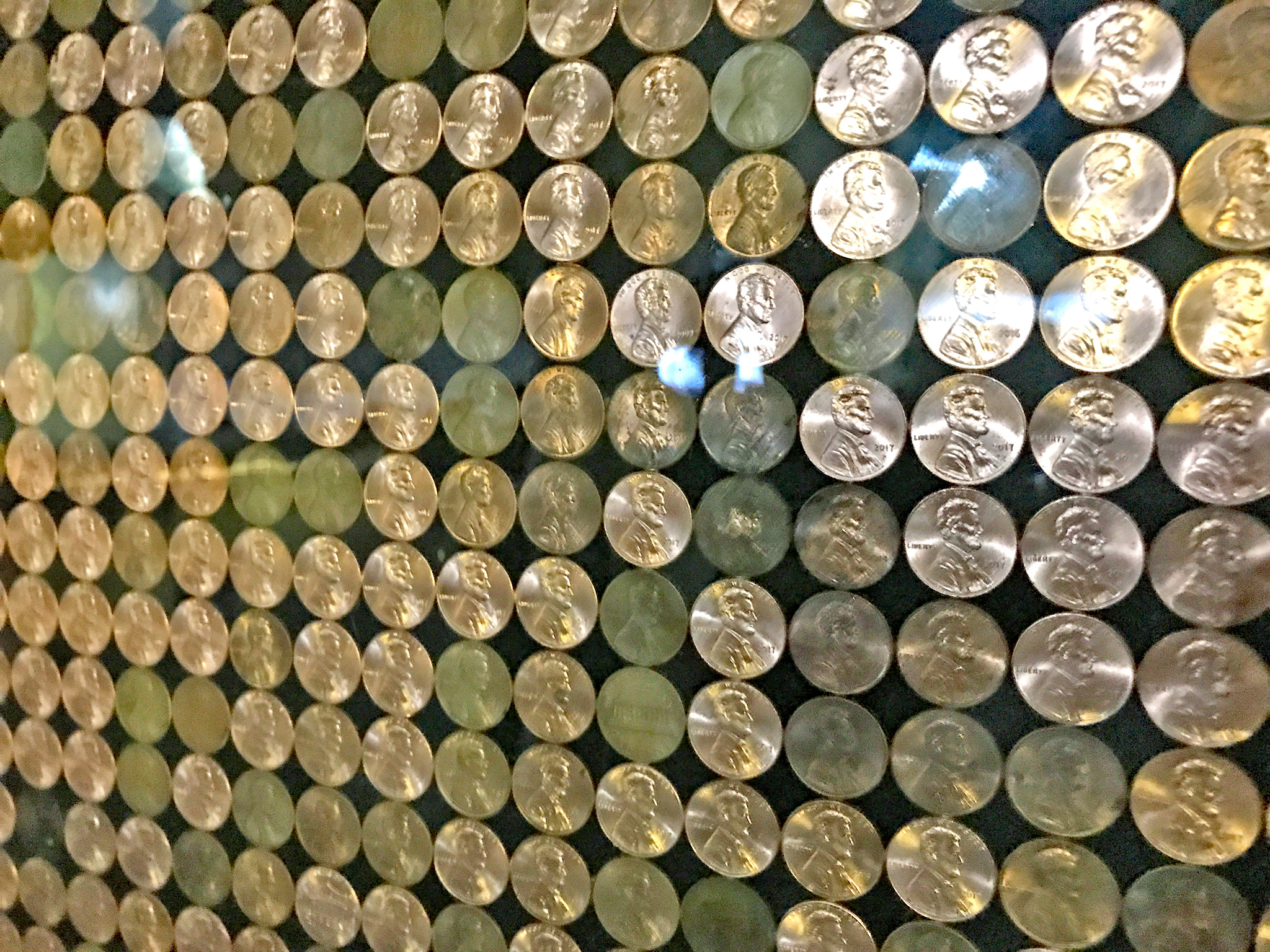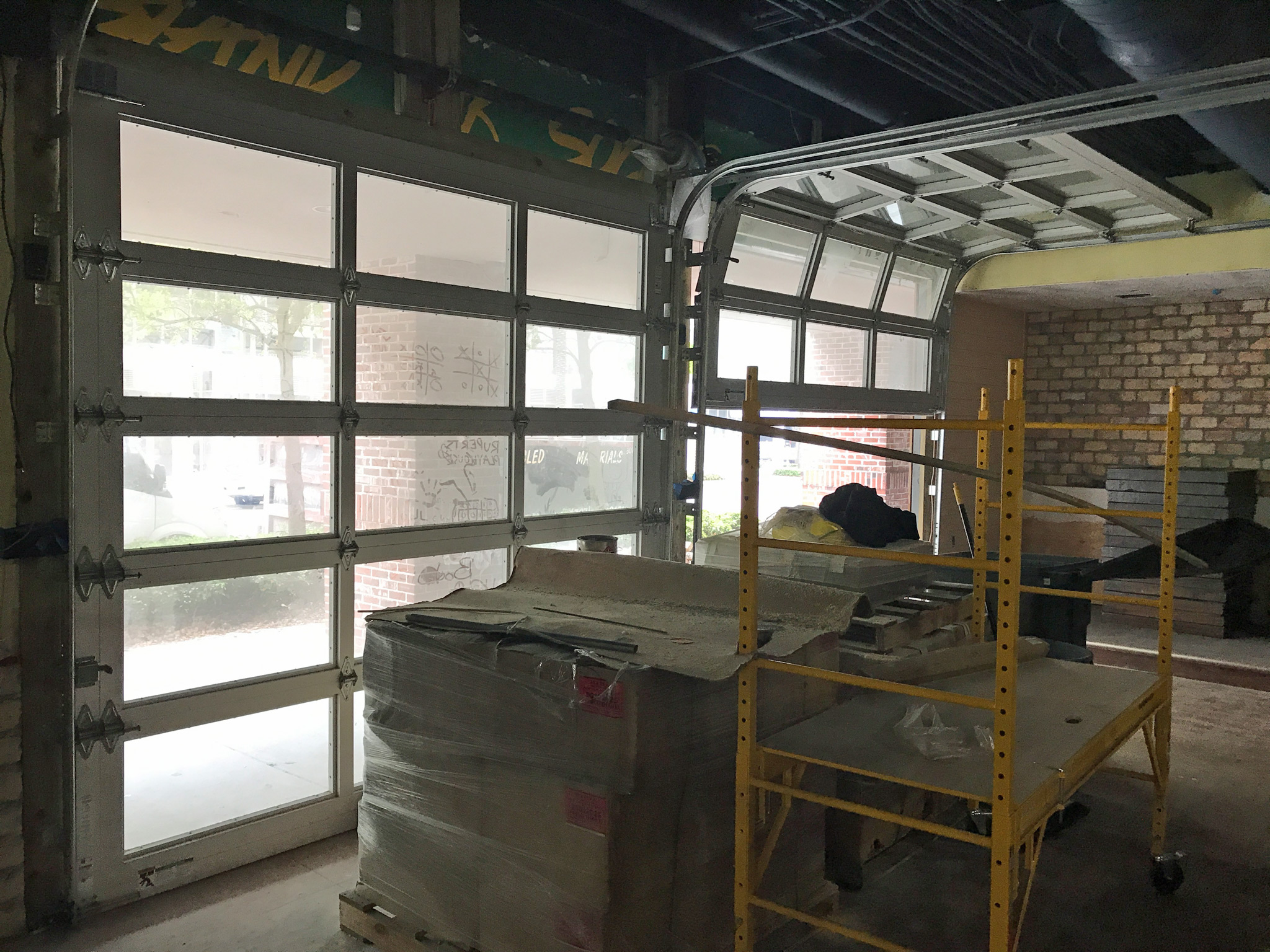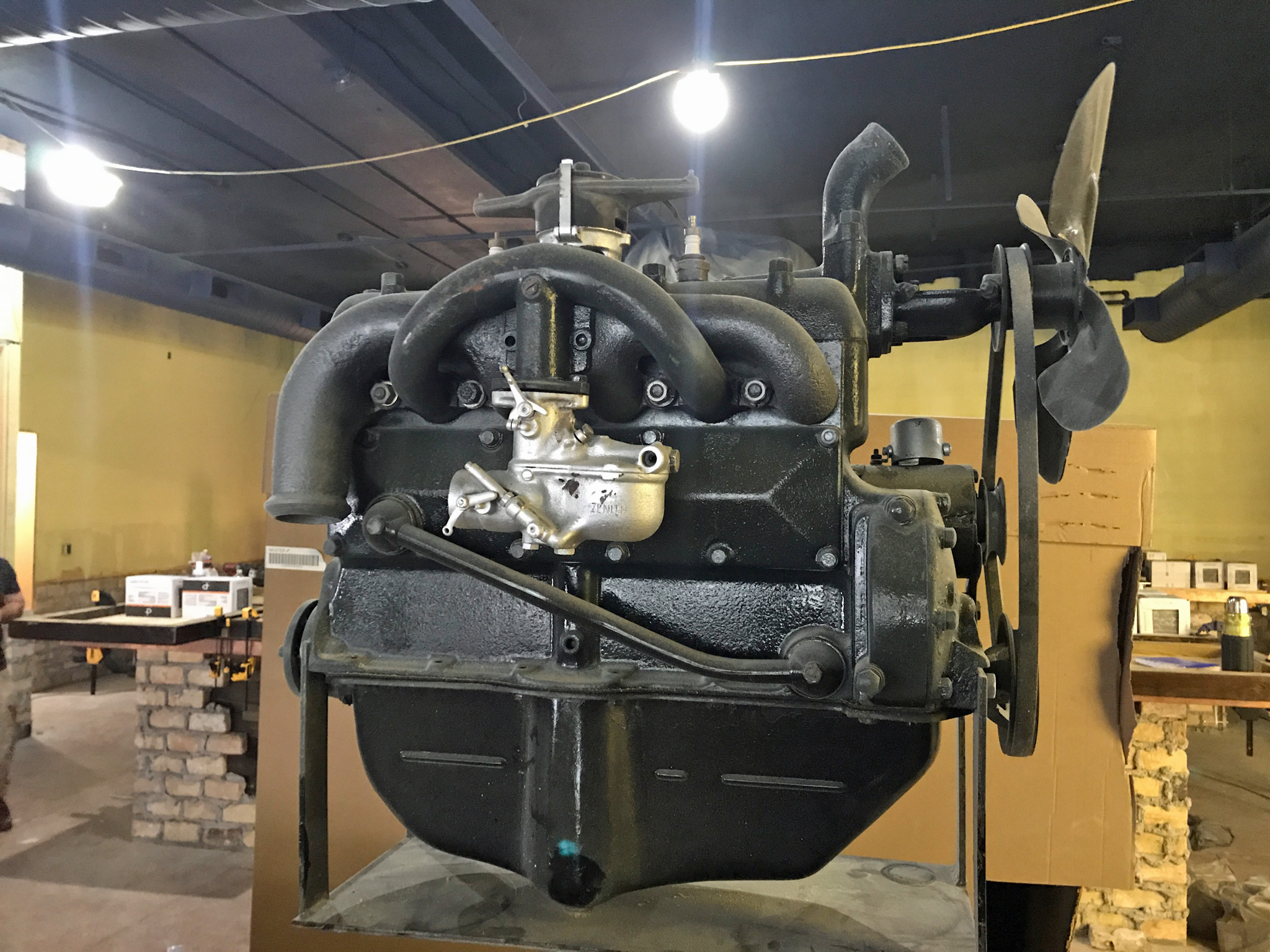 Yes, this is a themed eatery, but it is a well thought-out and executed one. When complete, it gives the feel of being in a 1920s garage. The servers even don eye-catching Rosie the Riveter garb.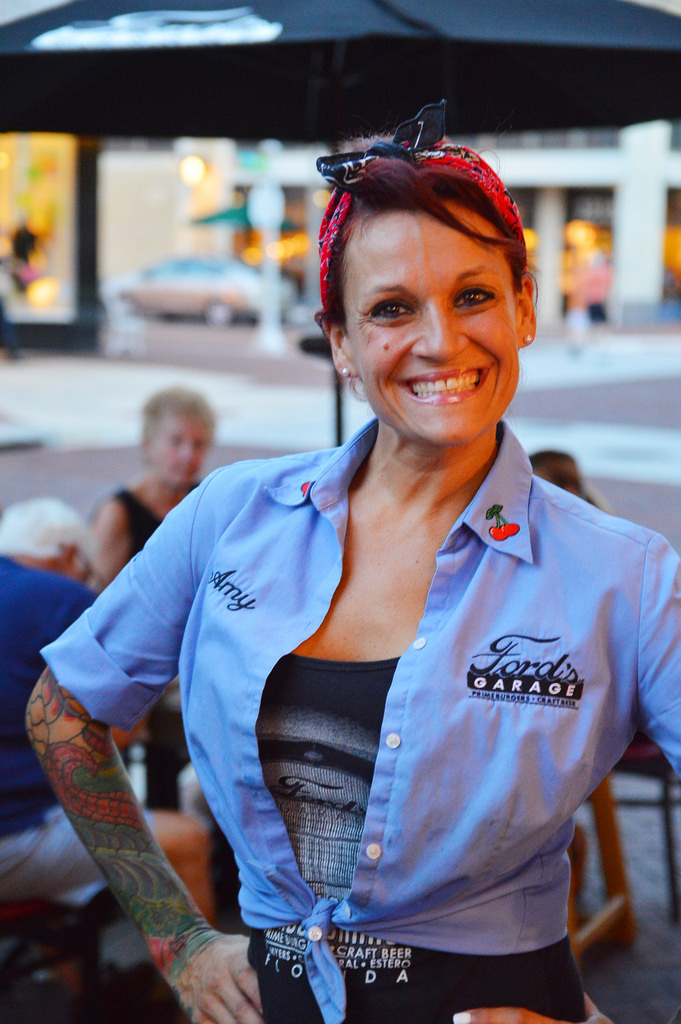 Yeoman's Cask & Lion
Ford's Garage takes up roughly (I didn't get measurements) 67% of the space, and Yeoman's Cask & Lion has the balance to the west.
When you come in the front door, just turn right. Alternatively, if you are in Ford's and want to venture over to Yeoman's, just to the right of the tap wall you will find a cased opening leading into the British Pub themed space.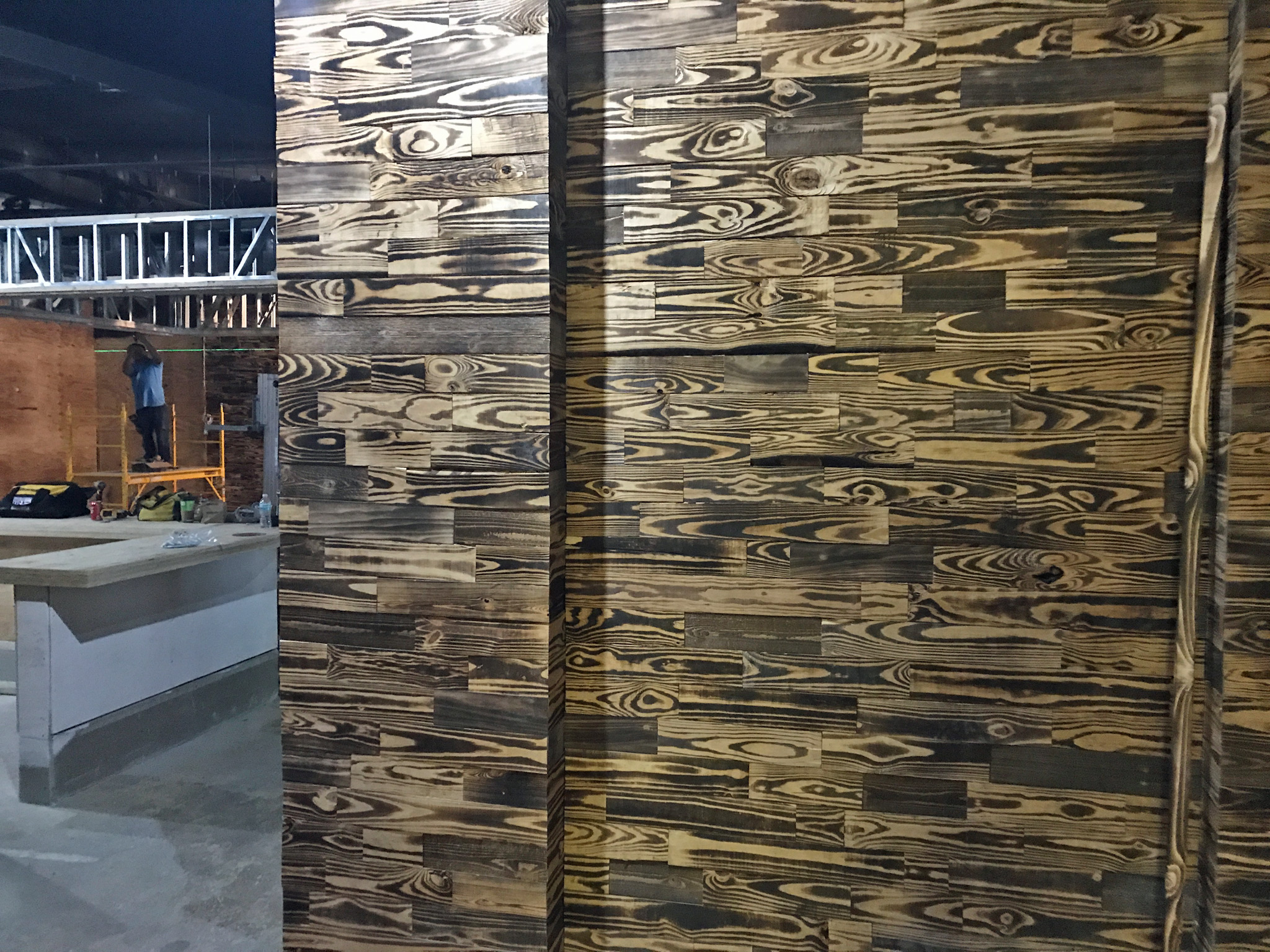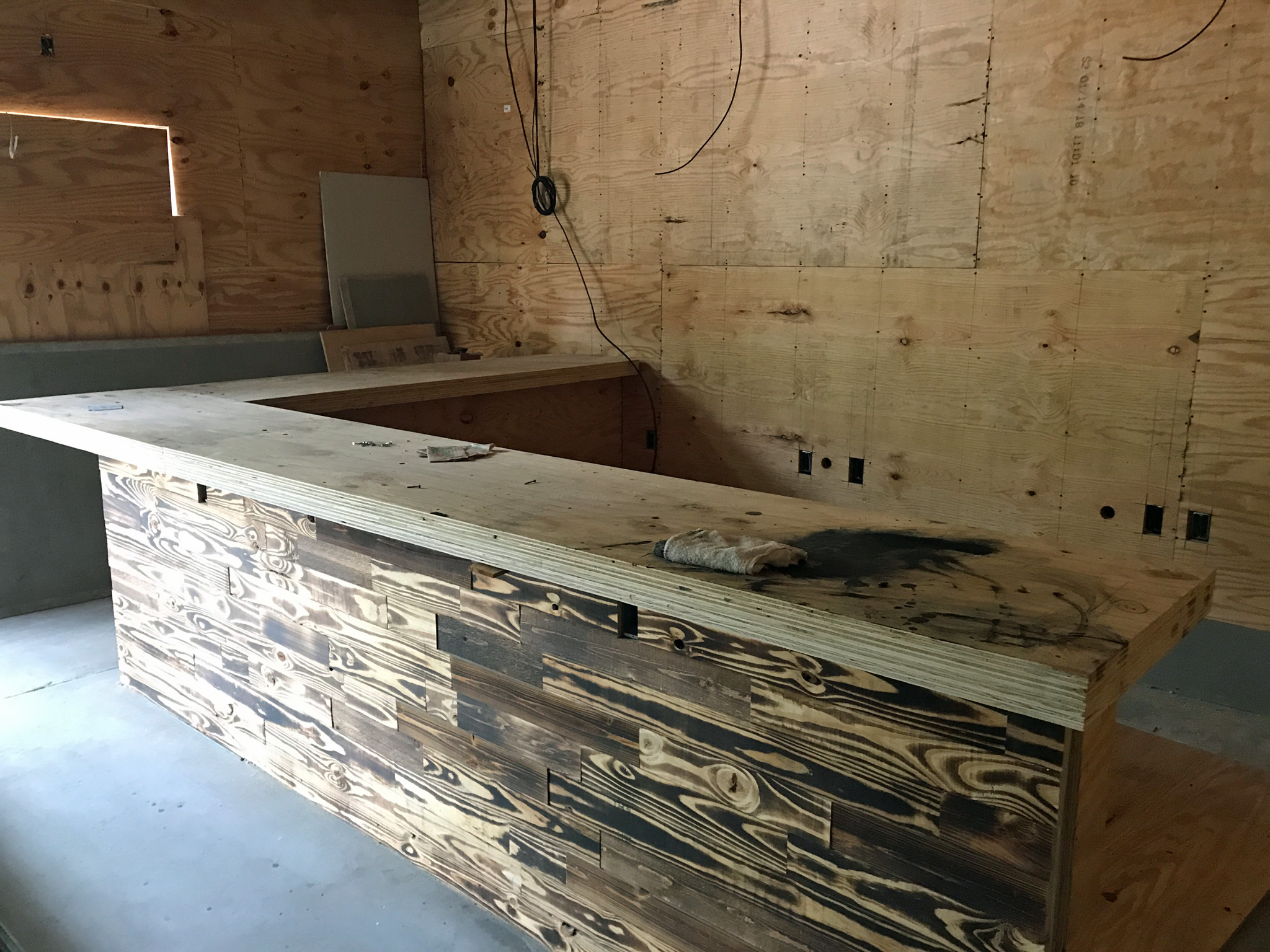 Yeoman's outside bar is really more of an indoor / outdoor bar. It's in the front, reminiscent of a reception area, but when they open up the garage door, you are definitely experiencing the outdoors.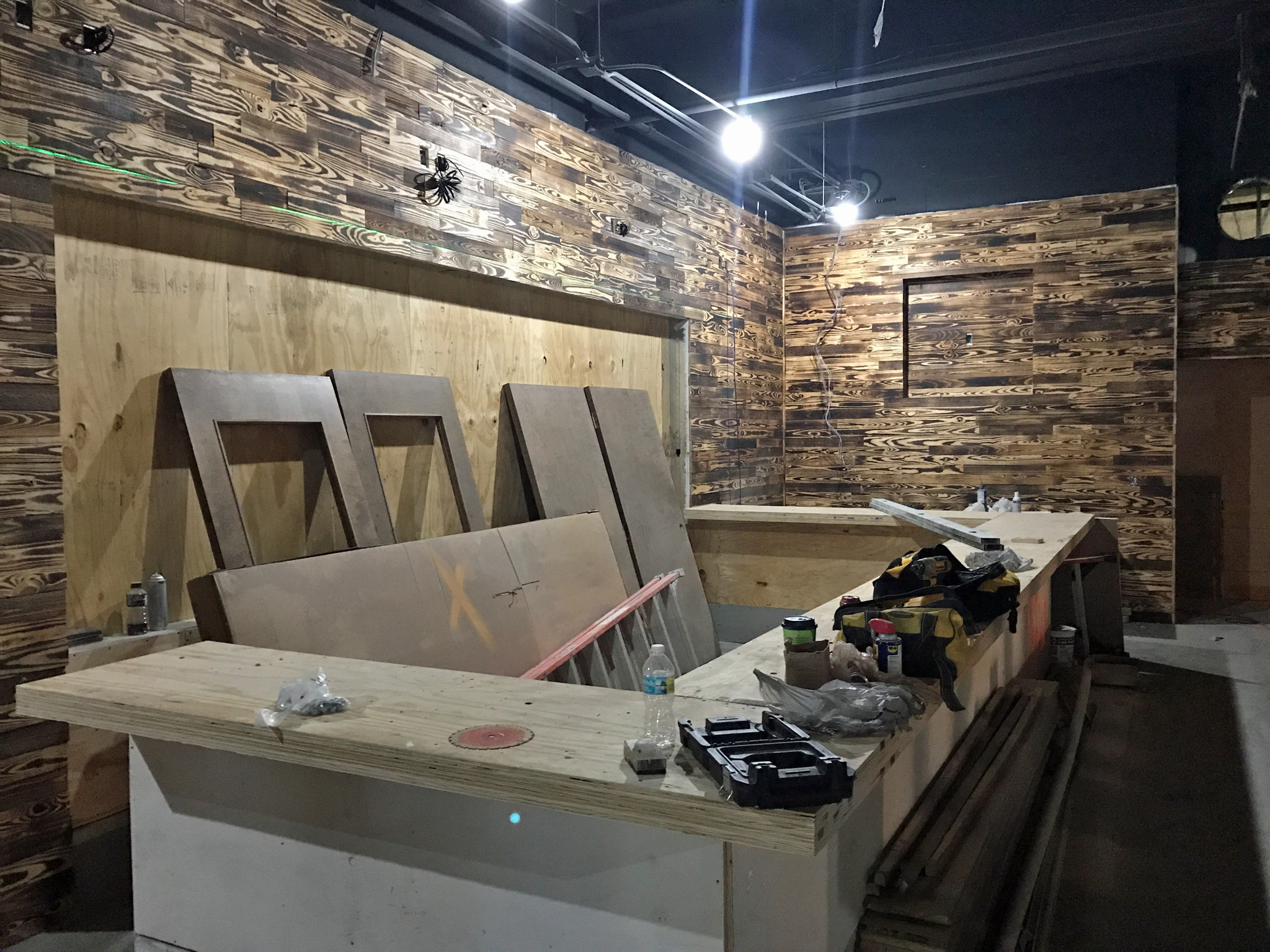 There will be about 15 TVs at Yeoman's and around 20 at Ford's. Even though neither is considered a sports bar, guys just wanna watch sports … while they chow down and imbibe.
Look for the Queen's Guards coming to 1st Ave South in downtown St. Pete in May.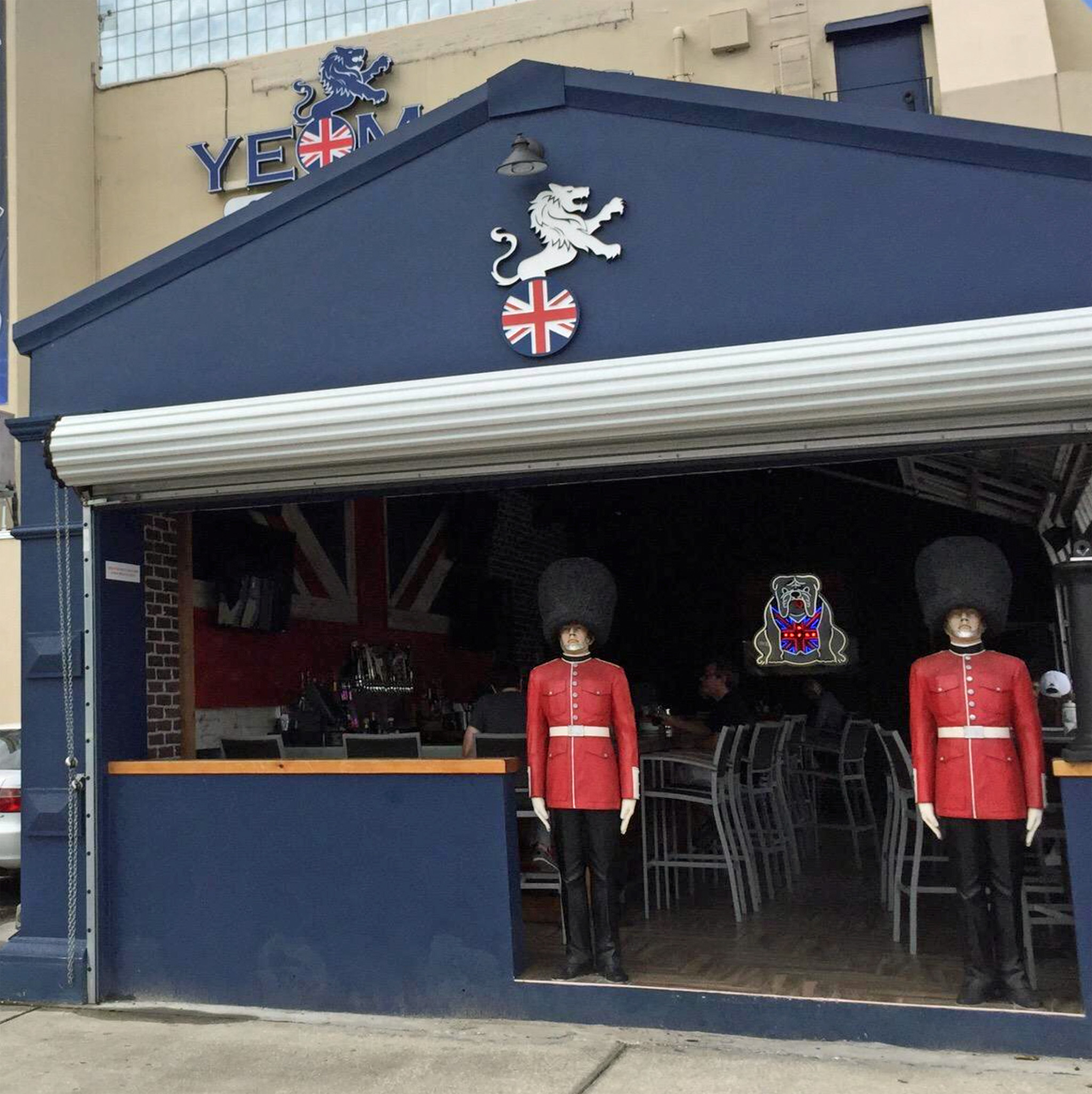 St. Pete Foodies welcomes this small local chain to the neighborhood.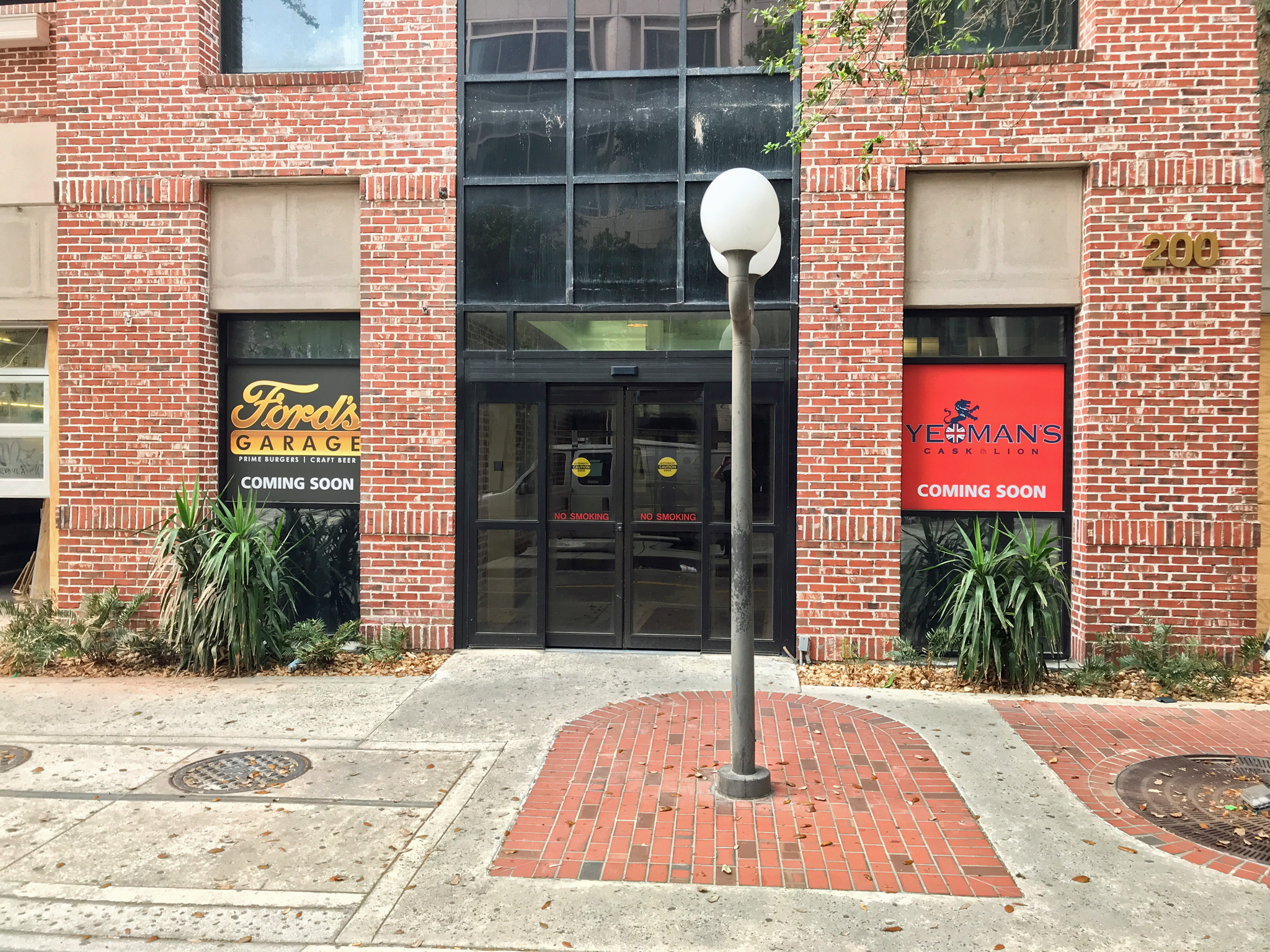 Readers Rating

Rated 4.9 stars




4.9

/ 5 (

Reviewers

)

Spectacular
---
Ford's Garage St. Pete & Yeoman's Cask & Lion

727-295-3673

Burgers

,

Elevated Bar Food

,

British Pub Food
200 1st Avenue South

,

St. Petersburg

,

FL

33701

,

US
---
Ford's Garage is your neighborhood burger and beer joint, where everyone is welcome. Ford's Garage will give you the vibe of being in a 1920's service station to include vintage Ford vehicles, gas pumps, and fixtures.
Yeoman's Cask - Authentic British Fare & American Bistro Items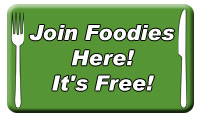 More Foodies News, Reviews & Recipes