The Cider Press Cafe Has Some Hot New Menu Items
The Cider Press Cafe Has Some Hot New Menu Items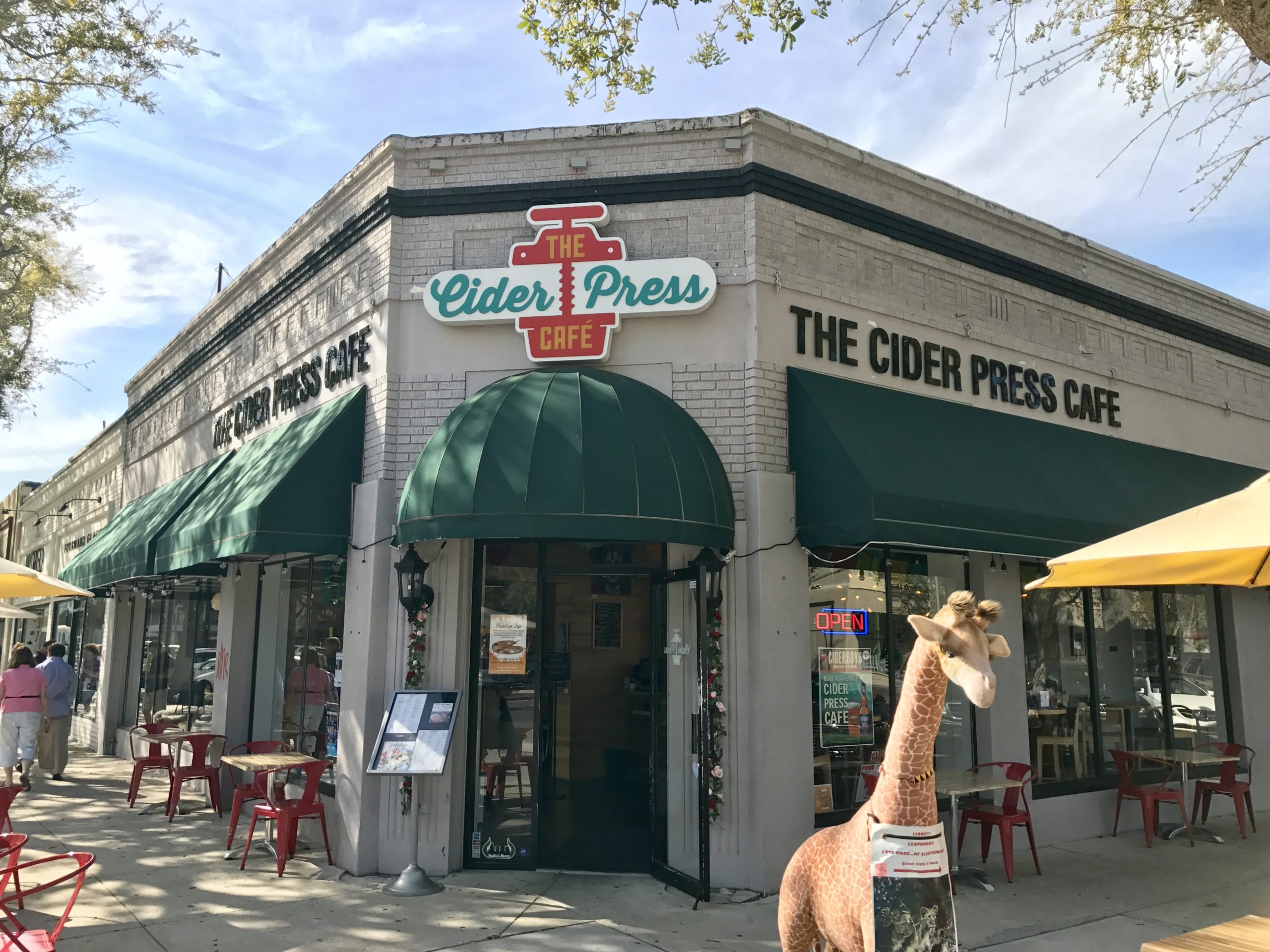 A couple of weeks ago we heard the news that Cider Press Cafe was going to be featuring some new hot, cooked menu items along with their favorite staples. Trying to incorporate a more comfort food feel that will appeal to a larger group of customers while staying true to their roots. We were invited by Chef de Cuisine, Nate Bohn, to come by to sample some of their new items, as well as some of their staples.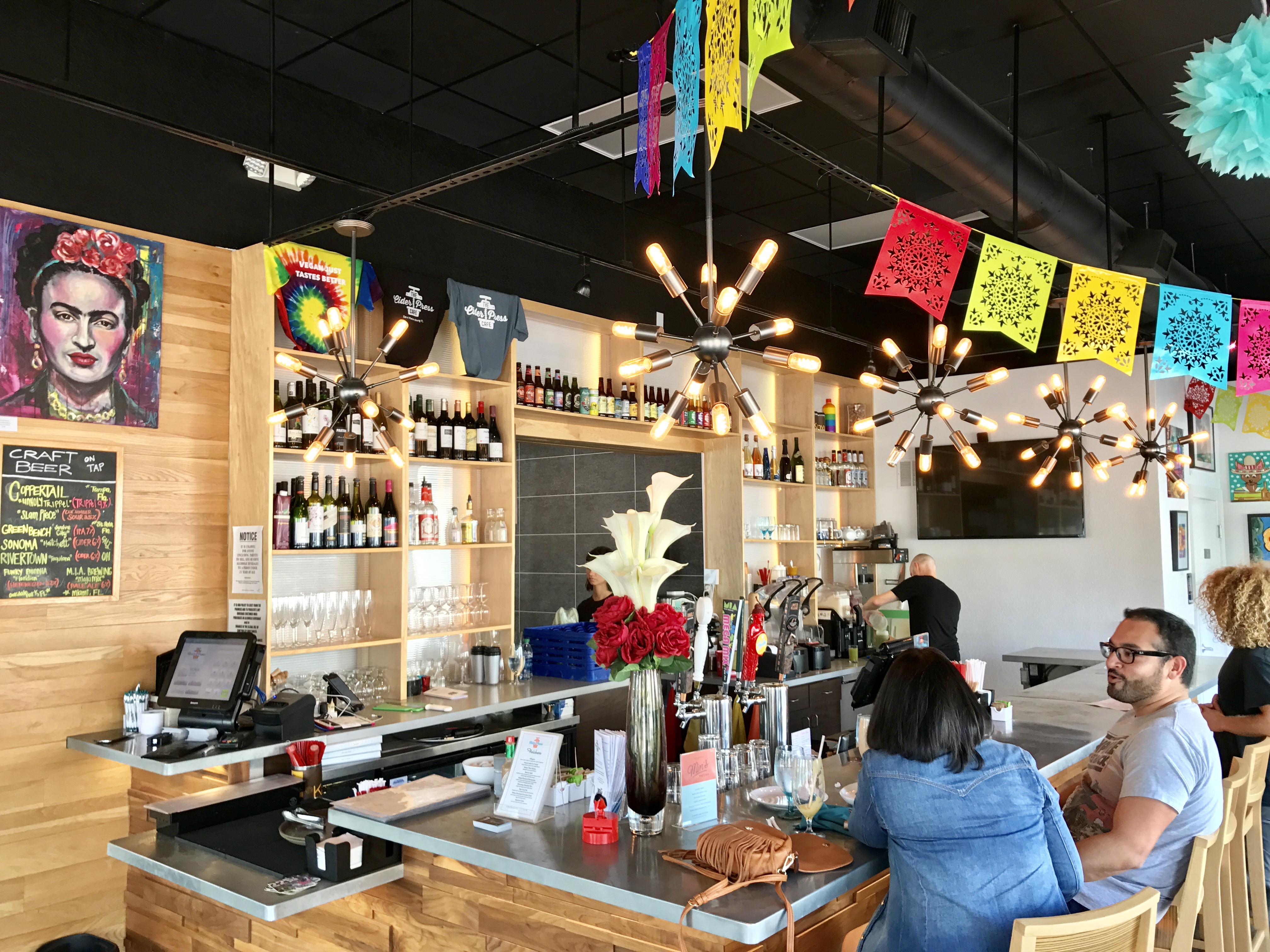 The Story of Cider Press Cafe
The owners of Cider Press, Johan Everstijn and Roland Strobel, had always talked about opening a restaurant. In 2011, Roland's father passed away and Johan's mother lost her battle with cancer within 20 days of each other. They moved to Naples, FL to be closer to Johan's father. While in Naples their elderly dog became very ill. During research, they discovered that almost all dog foods were made with fillers that dogs just can't digest properly. They started their dog on an all vegan diet and within a week their old dog just bounced back to life. The change in their dog's health was so amazing that Johan began on a cleanse and then started eating raw vegan himself and saw his health improve drastically. Thus the inspiration when they opened the original Cider Press down in Naples.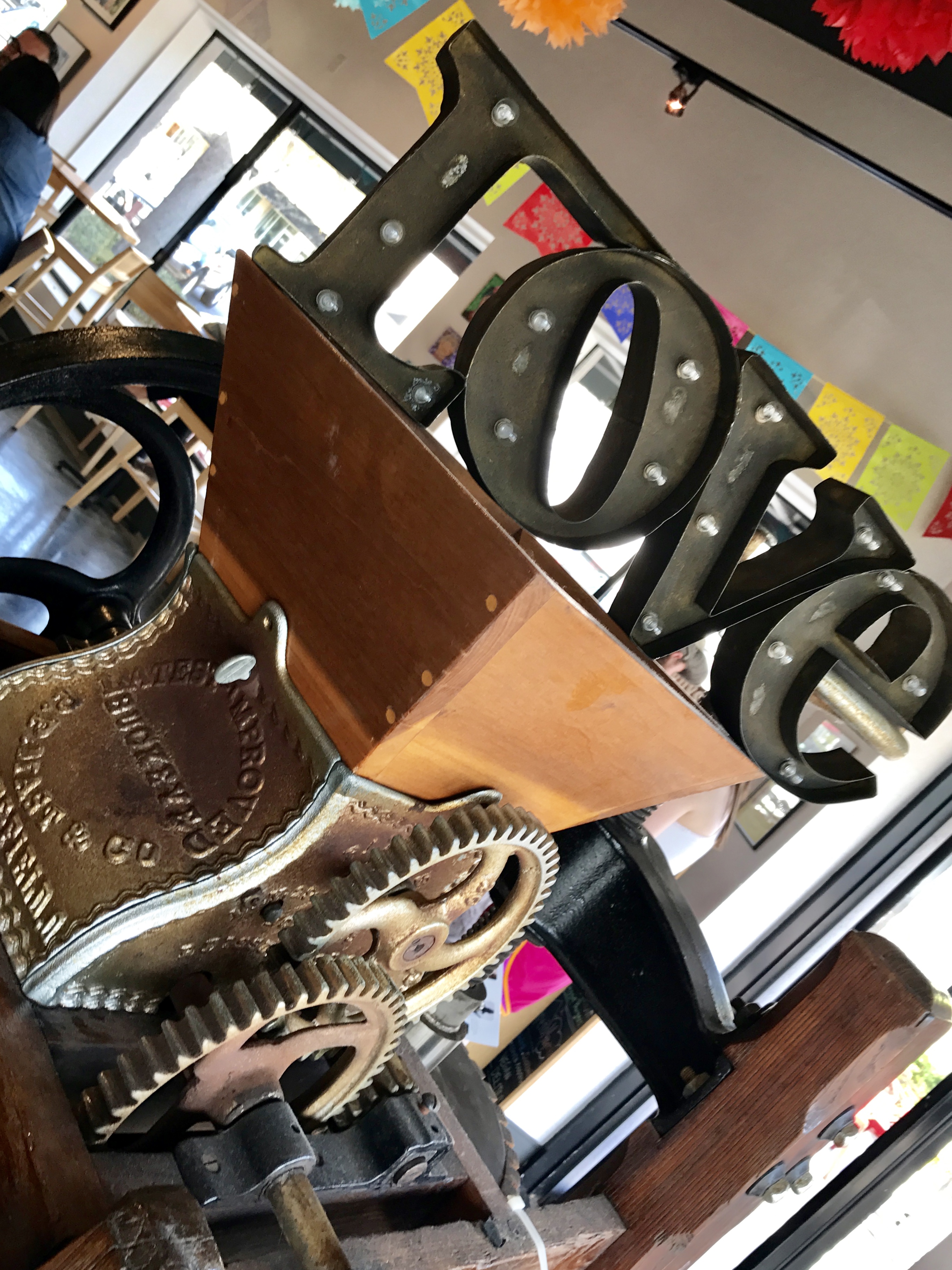 Popular during the "Johnny Appleseed" years of settling this vast land, apple presses were routinely found on farms throughout the east and midwest. The press, now in retirement in the front window of the St Pete location, was acquired by Roland's parents when they bought a small farm outside of Cincinnati in the 1960s and is the inspiration for the restaurant's name.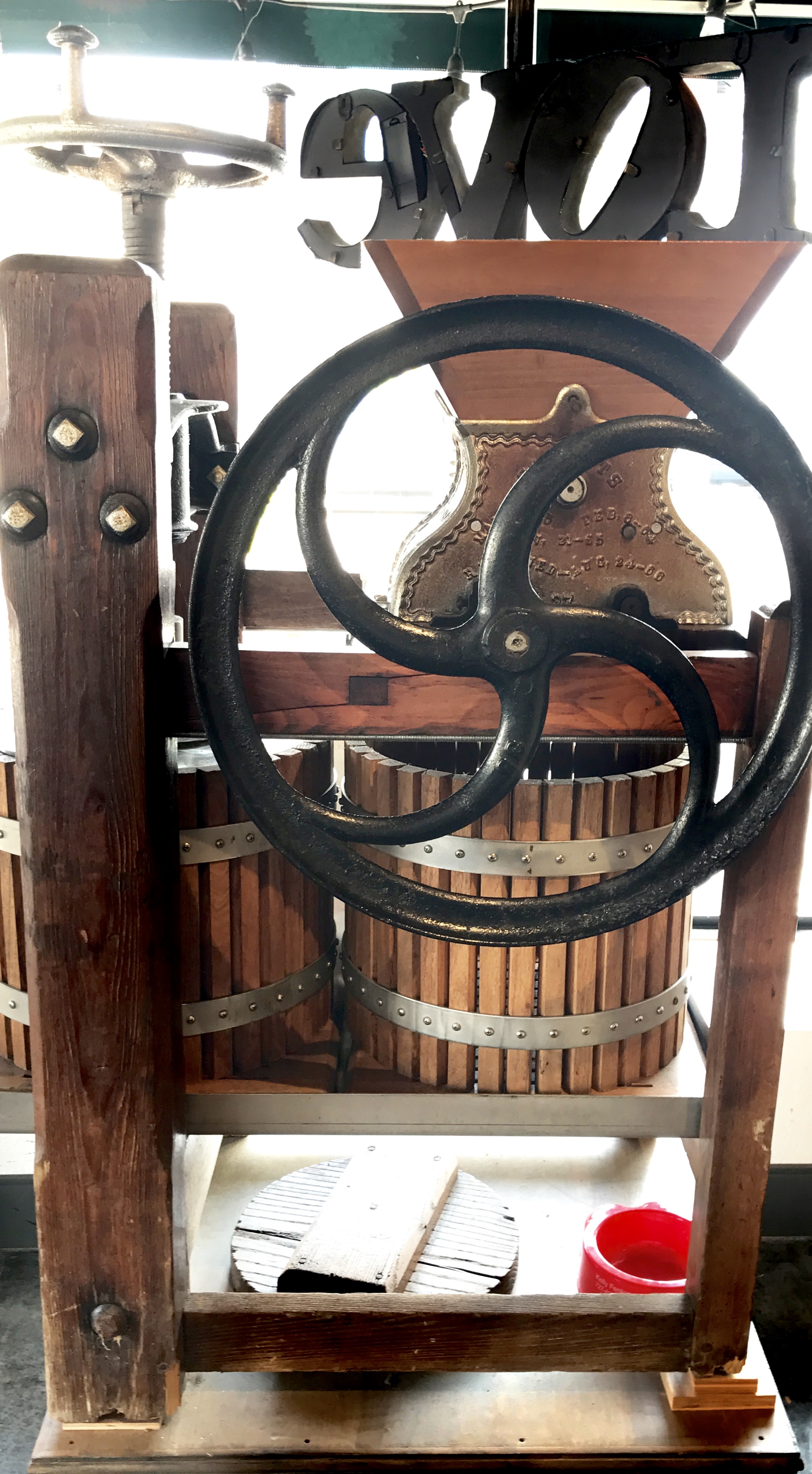 The St Pete restaurant is doing great not only because of its great food and unique concept, but also because of its terrific location and lots of foot traffic. The Naples location was closed about six months ago. Says Chef Nate, "They had no foot traffic like they have here and it's just such a different type of cuisine that St Petersburg locals are ready for."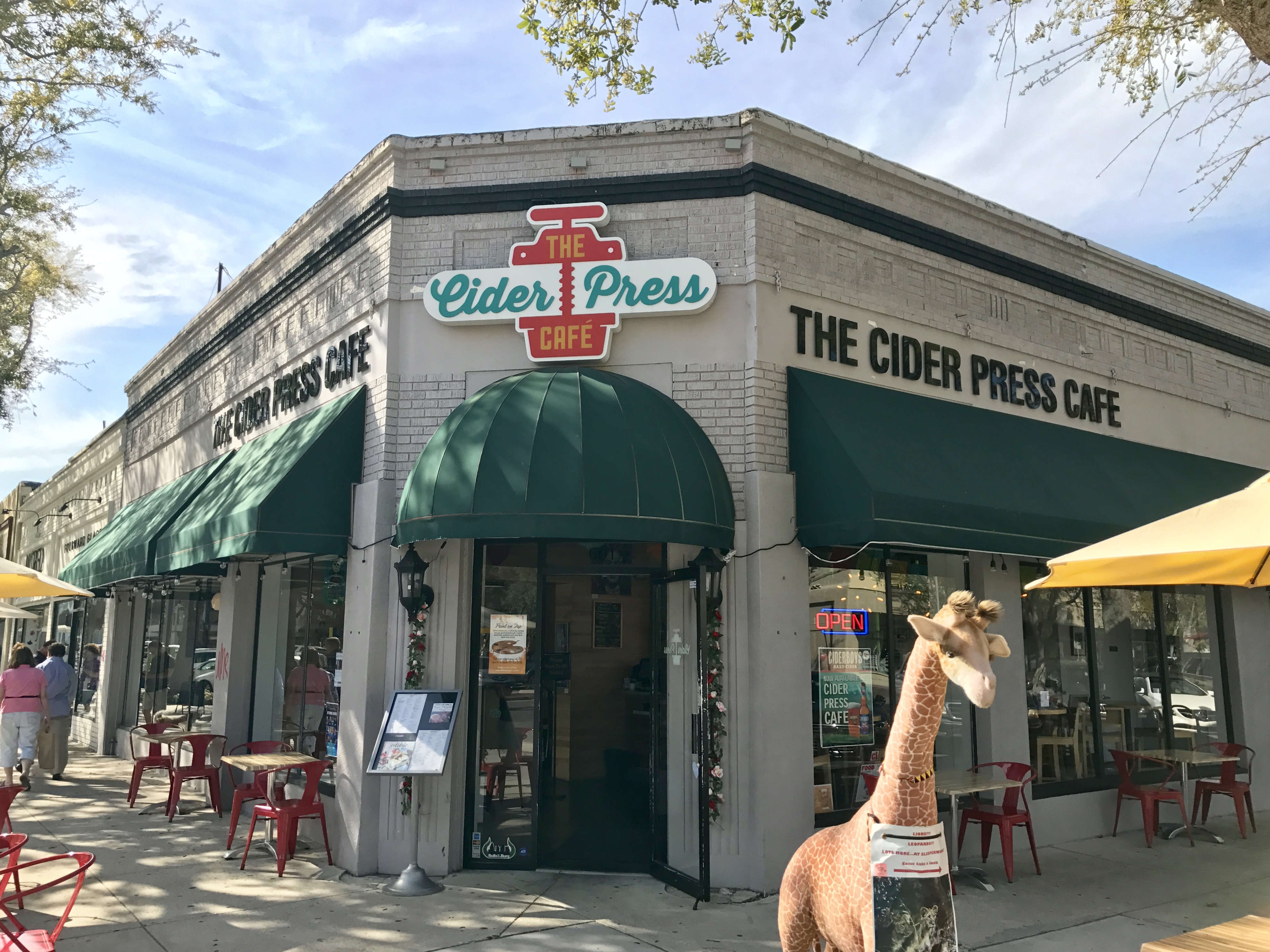 Chef Nate, was formerly with The St Pete Brasserie, which is now Brick & Mortar, and he helped to open Annata on Beach Drive. He has been at Cider Press now for about a year and a half. When asked if it was a big transition for him to make raw, vegan cuisine he said, "I trained under a German Chef in Wisconsin so this is a huge change for me. Now, working in some of these new comfort foods has made it a little easier, but it has been a task learning to do all raw vegan. My entire kitchen is all meat eaters, we have a vegetarian bartender but not straight Vegan."
So what exactly did they change up in the kitchen?
According to Chef Nate, "We make almost everything in house. I mean I don't make the pasta and I am trying to look for some more gluten free ones but I am having a hard time finding a gluten free pasta that actually sits or just has the right texture. It is really difficult to find. I make my fresh ice cream in house as well. We're coming up on our 2nd year in August. We started out all raw vegan and again we are just trying to move into more approachable item offerings instead of just straight raw vegan."
For hot items on the regular menu they are featuring two soups – Gumbo and Tomato Basil, a Cuban Jackfruit Sandwich, a BBQ Jackfruit Sandwich, The Beast burger, a Falafel Burger, a Portobella Burger, a Grilled Cheese and a Quesadilla.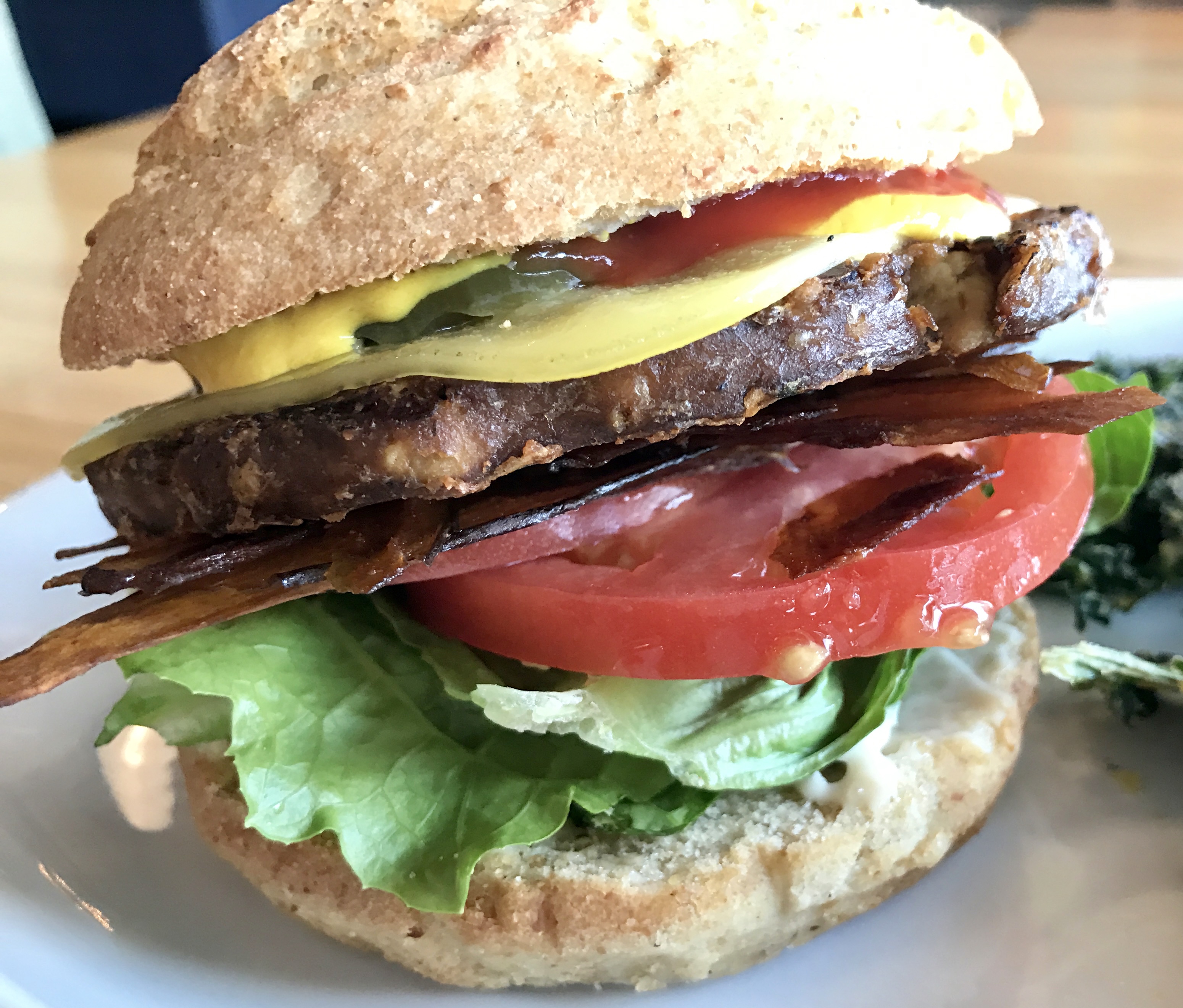 Hot items on the brunch menu will include Waffles, Biscuits and Gravy and four different tofu scrambles.
As Chef Nate puts it, "What we are trying to do with the new menu is a little more comforty food with some cooked items. We added in a cooked pasta salad as a side and a cooked potato salad as a side. We've got a Cuban Jackfruit Sandwich. Actually we're doing a couple of different things with the Jackfruit. We're doing a cold salad which is a Sonoma Chicken Salad which can be ordered as a sandwich or as a salad side. We're doing hot soups – Gumbo or a Tomato Basil with a grilled cheese for kids."
He continues, "We're keeping some of the regular staples on the menu…The AvoBLT, the Enchiladas, the Pad Thai. Mostly the stuff that people are familiar with that are still pretty tasty. So those are the raw Vegan items – the sandwiches – but the pasta is not."
They have also added vegan Chicken & Steak to the menu to appeal to a wider audience as well. They use a product called Beyond Meat. They make Burgers, Chicken & Steak Strips and Ground Beef. So they are soy free, Vegan and Dairy free.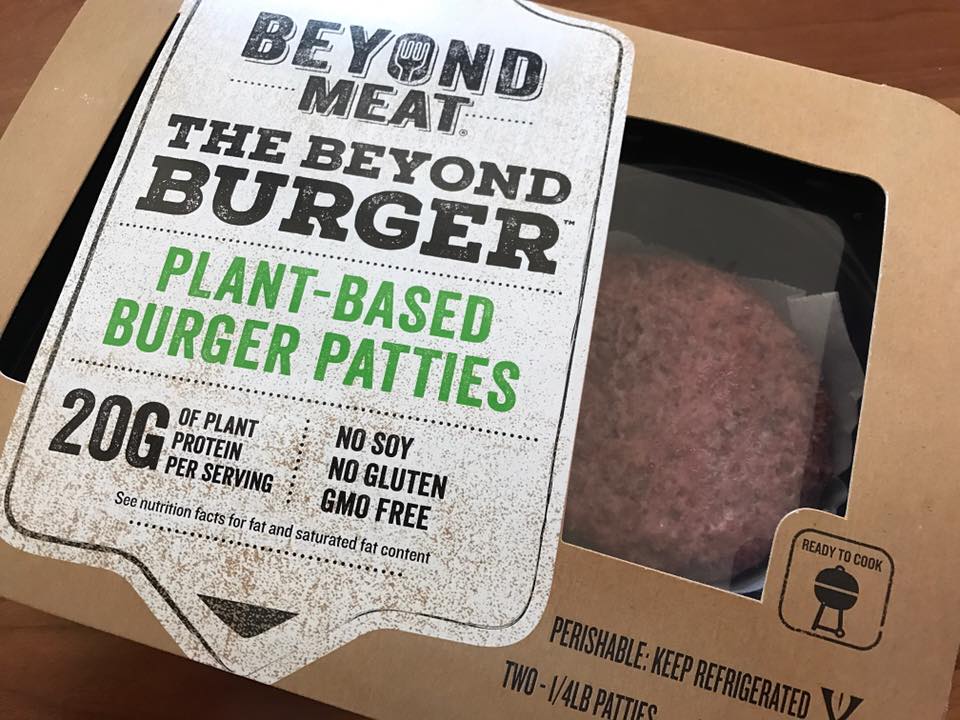 (This photo taken from Cider Press, all other photos by Lori Brown)
While we were there, we also got to speak with the Culinary Director and co-owner, Johan Everstijn, about the menu. He is especially excited about the addition of the new burgers to the menu. He said, "Not having meat can be an advantage in that when we are doing burgers we can start introducing things like bean burger patties with a Southwest Burger, and Falafel with a Middle Eastern Burger, things that don't normally go with meat. And other variations like the Beast burger."
He continues, "The lunch menu is going in the direction of more sandwiches and salads. The dinner menu will be less sandwiches and more entrees including things like Vegan Fajitas. Brunch is going to get bigger with more Tofu Scramblers, Key West breakfast with Plantains and Black Beans. Different variations to the waffles…fun stuff like The Elvis with Peanut Butter and Banana."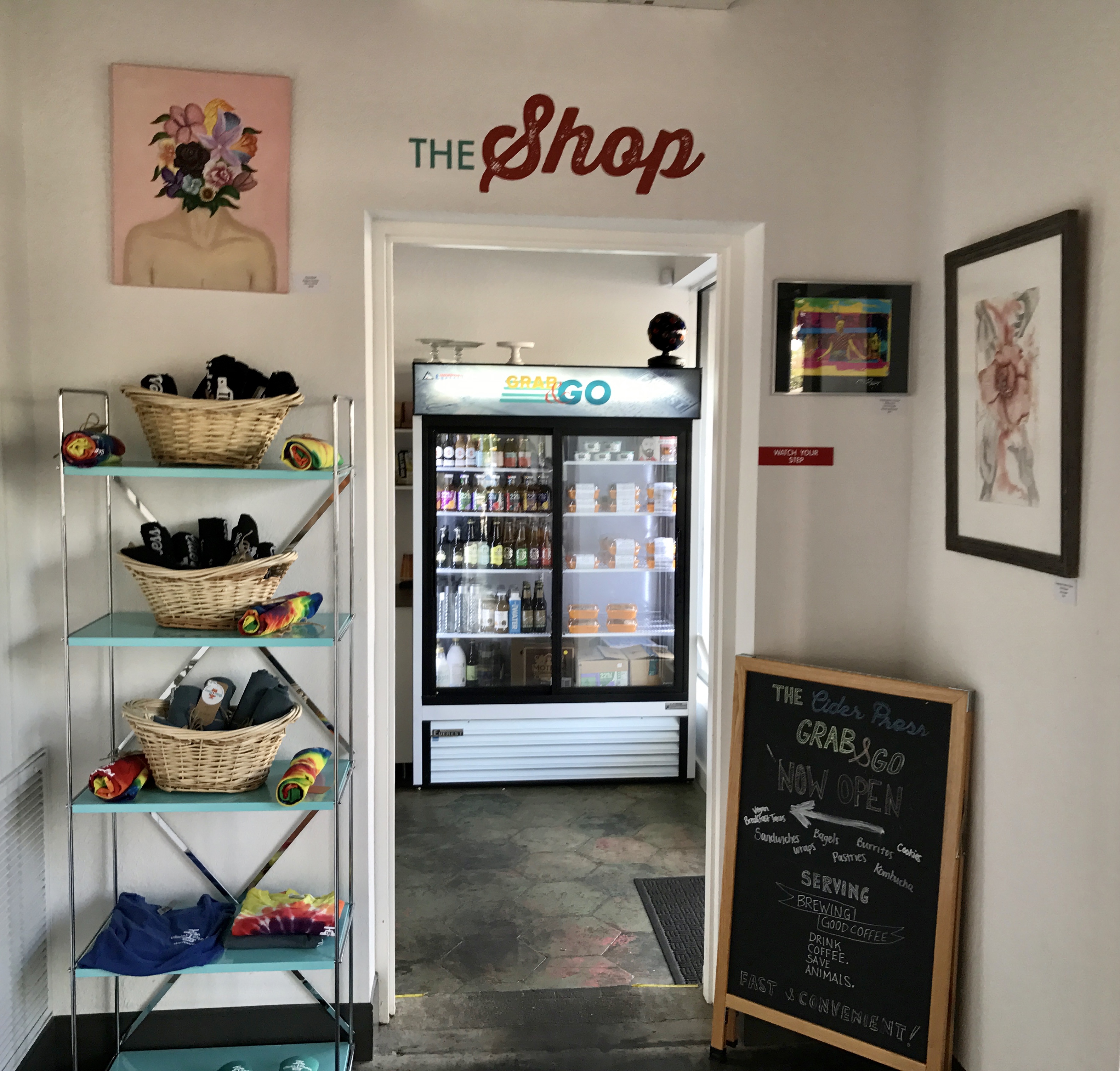 They have also opened up a retail quick lunch spot called Grab & Go in the back of the restaurant with its own door. Here you can get most menu items on the go.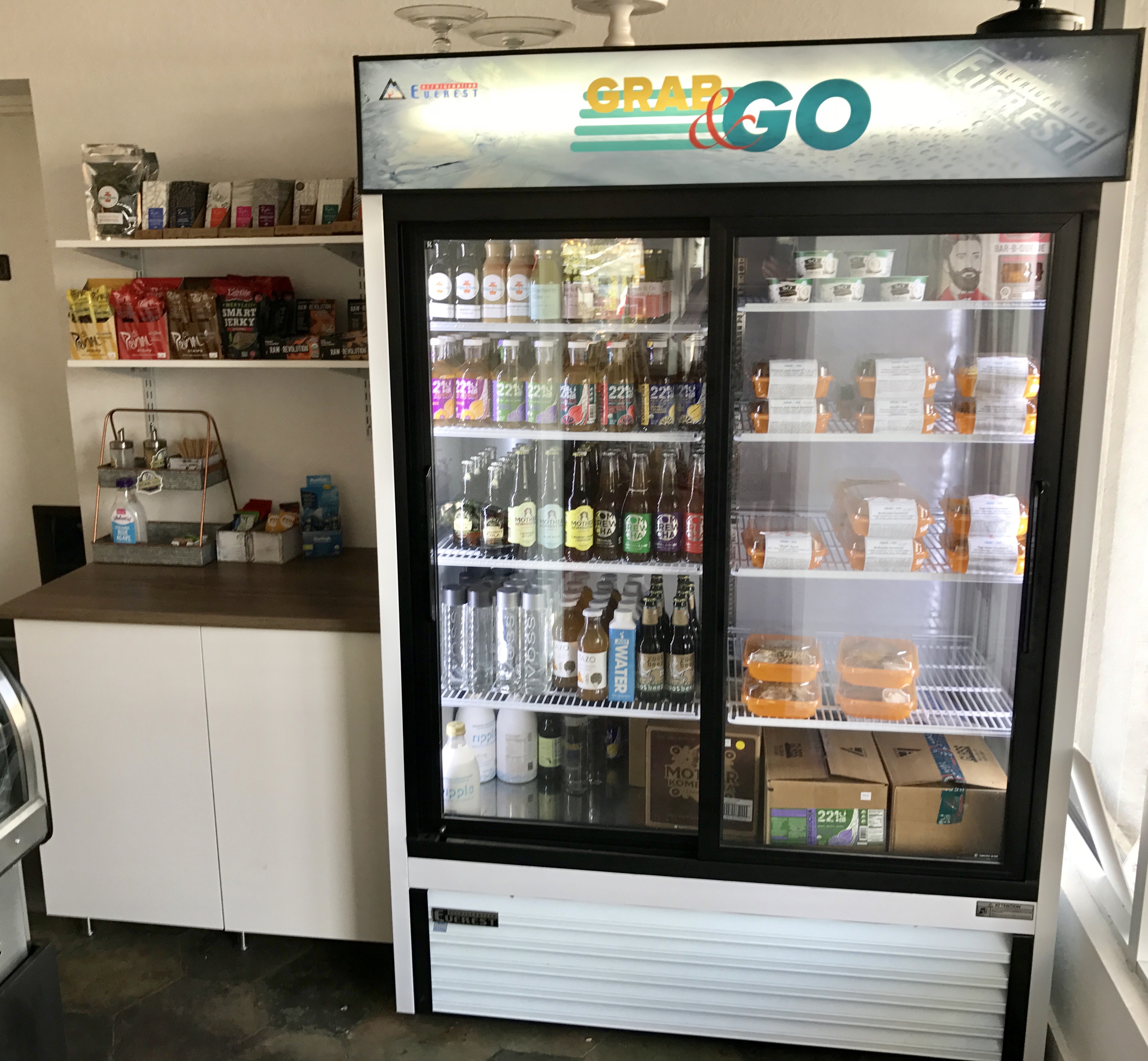 Or if you just don't feel like leaving the house, delivery is available through Grubhub and FoodNow.
Now onto the food!
We started with the AvoBLT with the Pasta Salad – the bun is house made, raw, gluten free, flat bread made from flax, walnuts, zucchini, squash, garlic and onions. The sandwich is also made with a dehydrated eggplant bacon, housemade guac, housemade sundried tomatoes, lettuce and tomato. I had this sandwich the first time I ate at The Cider Press Cafe and I loved it then! It was still my favorite of the tasting today. The mix of flavors with the vegetables is so satisfying. It tantalizes your tongue with the creaminess of the guacamole and satisfies with crunch from the eggplant bacon. The pasta salad was quite good. The pasta was cooked perfectly but for me, I would have liked a bit more seasoning…which for me means salt. Truly, I am not a big pasta salad person, so not the best judge for that. But we both agreed it was quite good.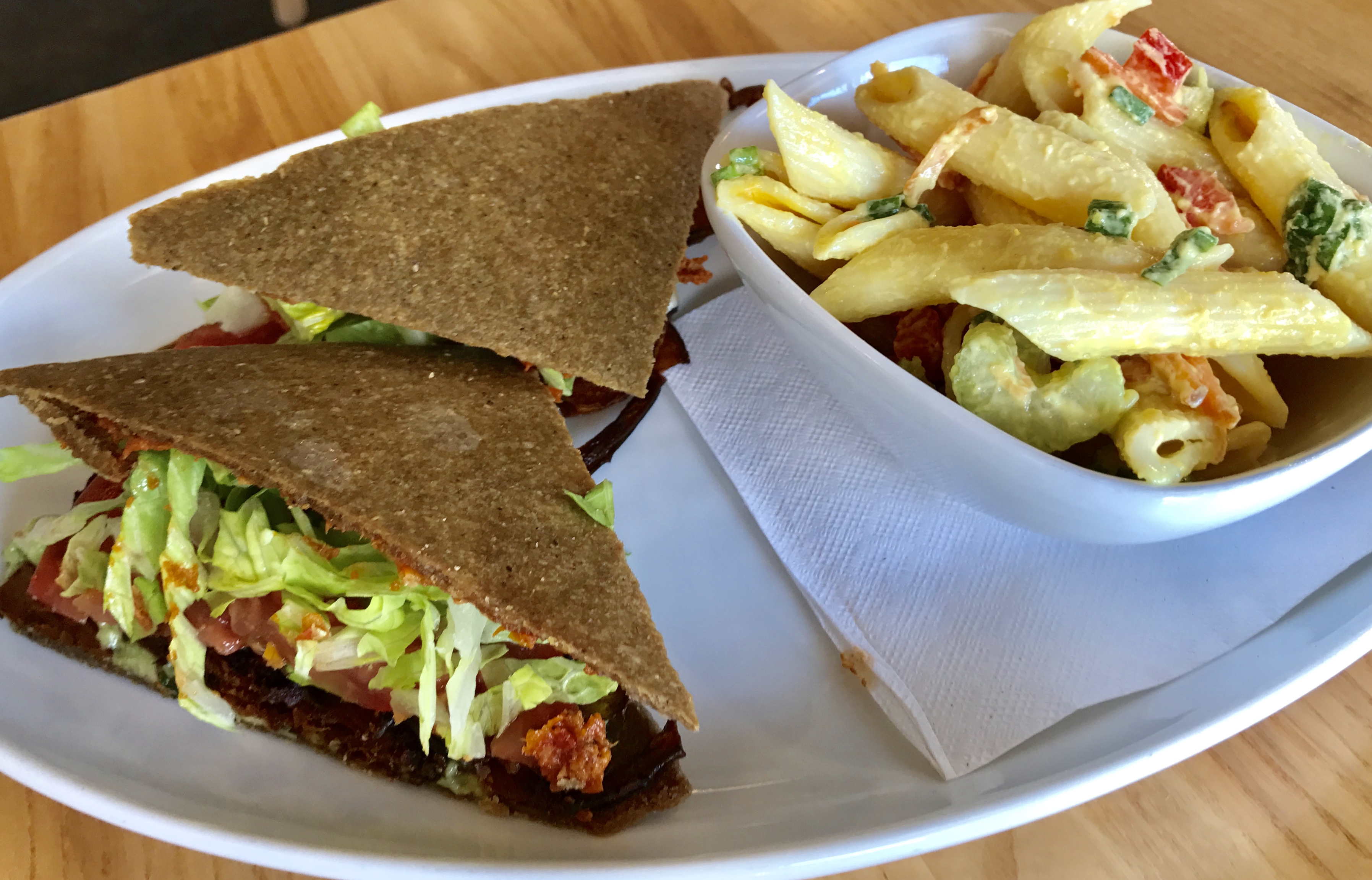 To drink they brought us the Spicy Margarita made with an agave tequila since they do not have their liquor license. So it's a liqueur, not liquor and from one of our local breweries, Coppertail, we had the Slam Piece which is sort of like a cucumber sour brew. We LOVED them both! Quite honestly I was very pleasantly surprised with the Margarita. I thought it was well made, not too sweet, with a bit of heat and I really could not tell too much of a difference without the actual tequila.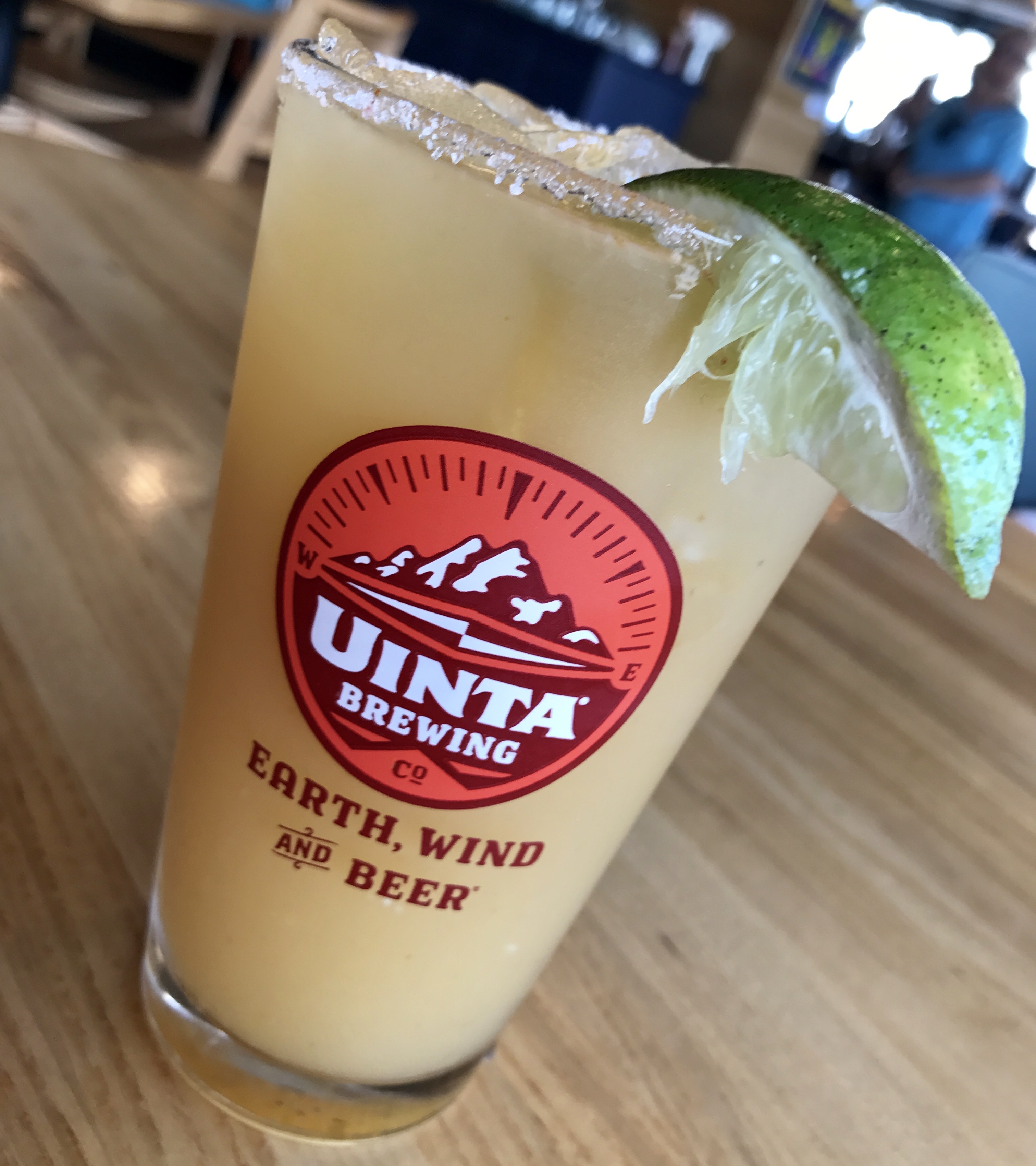 Cider Press is diligently working to build up their craft beer list and use more local breweries. Chef Nate said, "We've been getting Coppertail, Green Bench and more of the local brews that people like to see when they come and eat." Slam Piece is a slam dunk in my book! Light, refreshing and packed with flavor!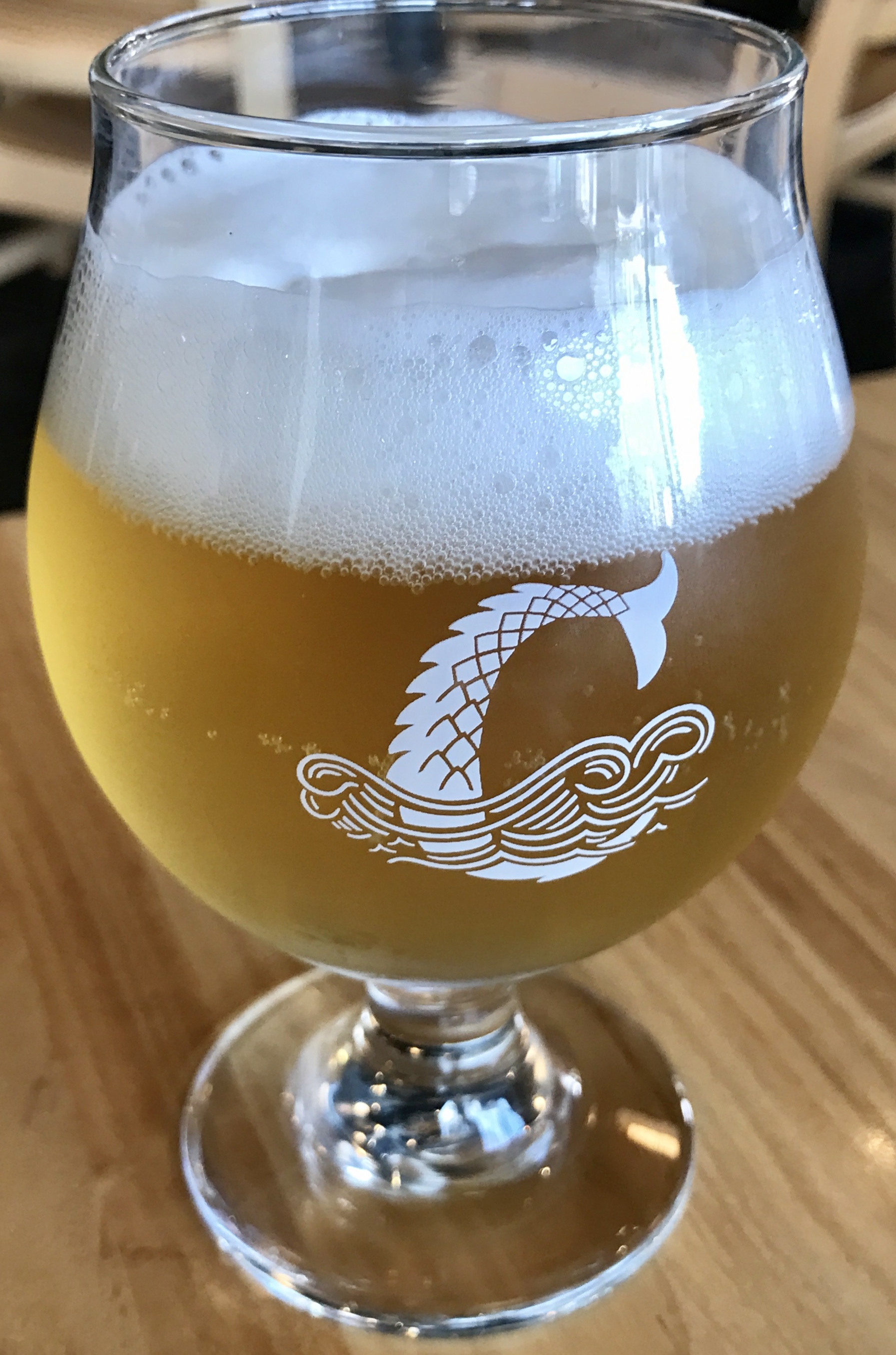 Next we tried Cider Press's take on a Cuban Sandwich – jackfruit glazed down with bbq sauce, mayo, mustard, pickles and olives. "It's our little take on a Cuban Sandwich." This was served with a cucumber, tomato salad that they call their Greek Salad. And truly in Greece, greek salad is not made with lettuce or potato salad, so it is a true rendition. And I LOVED it!! I could eat that every single day. It was perfectly seasoned. Both sweet and tart at the same time. I liked the sandwich. It had great textures, but it was not my favorite of the day. For me it was lacking the pork. So when you eat this, you have to change your mindset.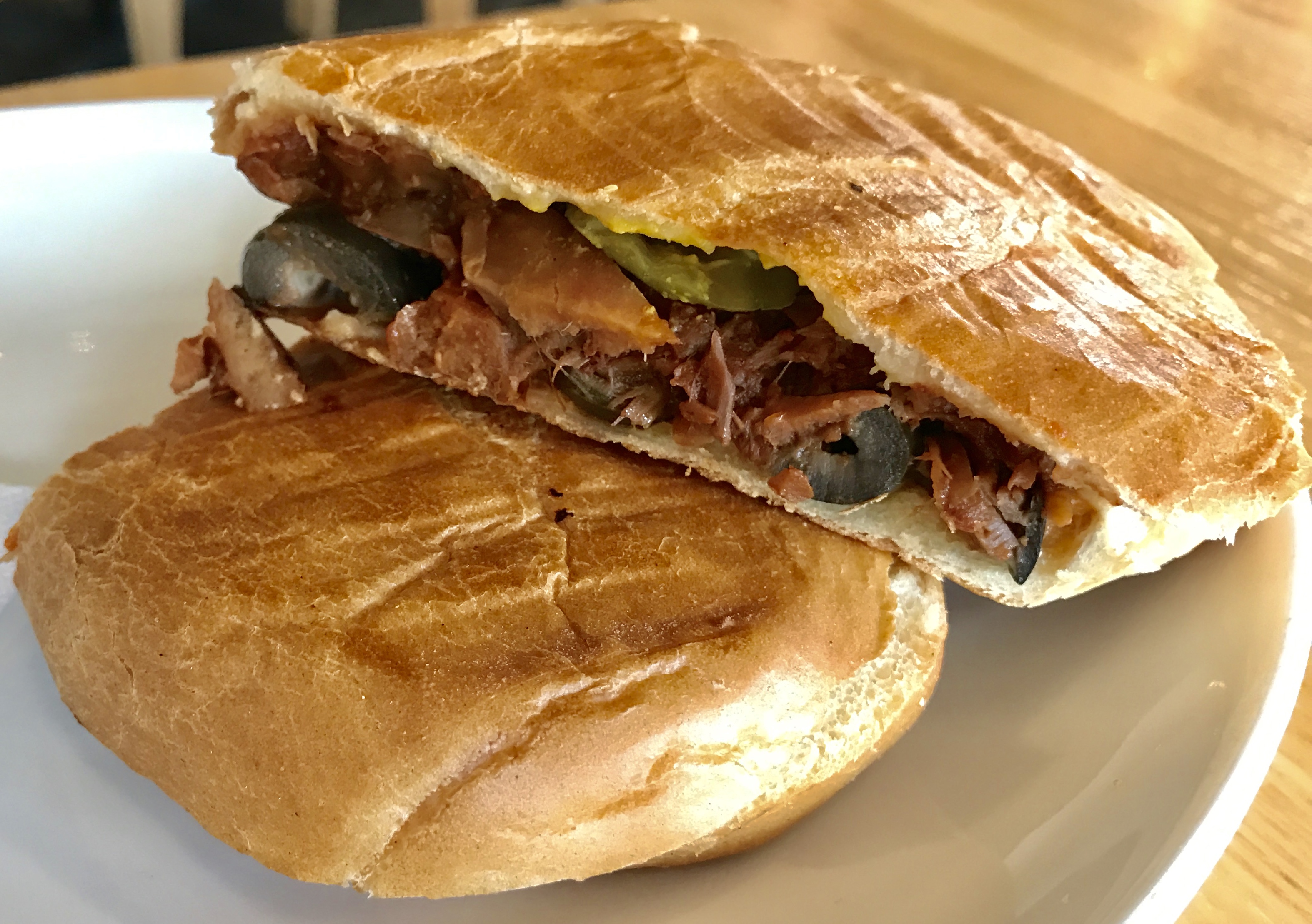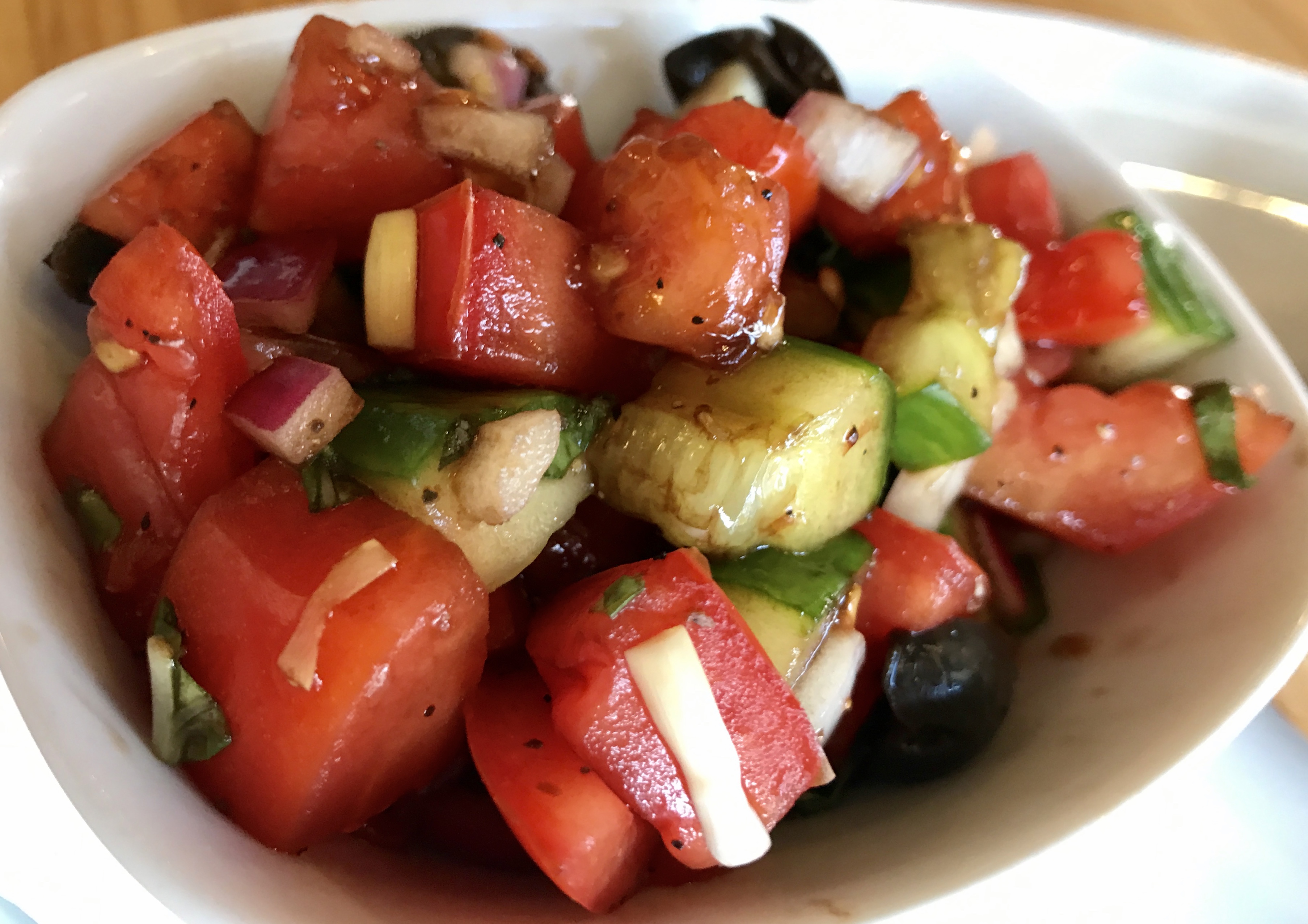 Next we had the Beast Burger which is served on a gluten free bun (flax, millet, sesame) with eggplant bacon, Chao Cheese (dairy free & Soy Based), lettuce, tomato, onion, pickle, mustard, ketchup and mayo. Wow!! Was it ever tasty and the bun was so good. It was almost like a biscuit texture and consistency. In fact, they are doing a sausage and gravy brunch item using the same bun that they buy locally from Craft Kafe. The Patty is by a company called Beyond Meat. You can get it at Publix and most stores. Says Chef Nate, "The burger by itself is not that good, but just like any other burger, once you dress it with the right things it is delicious."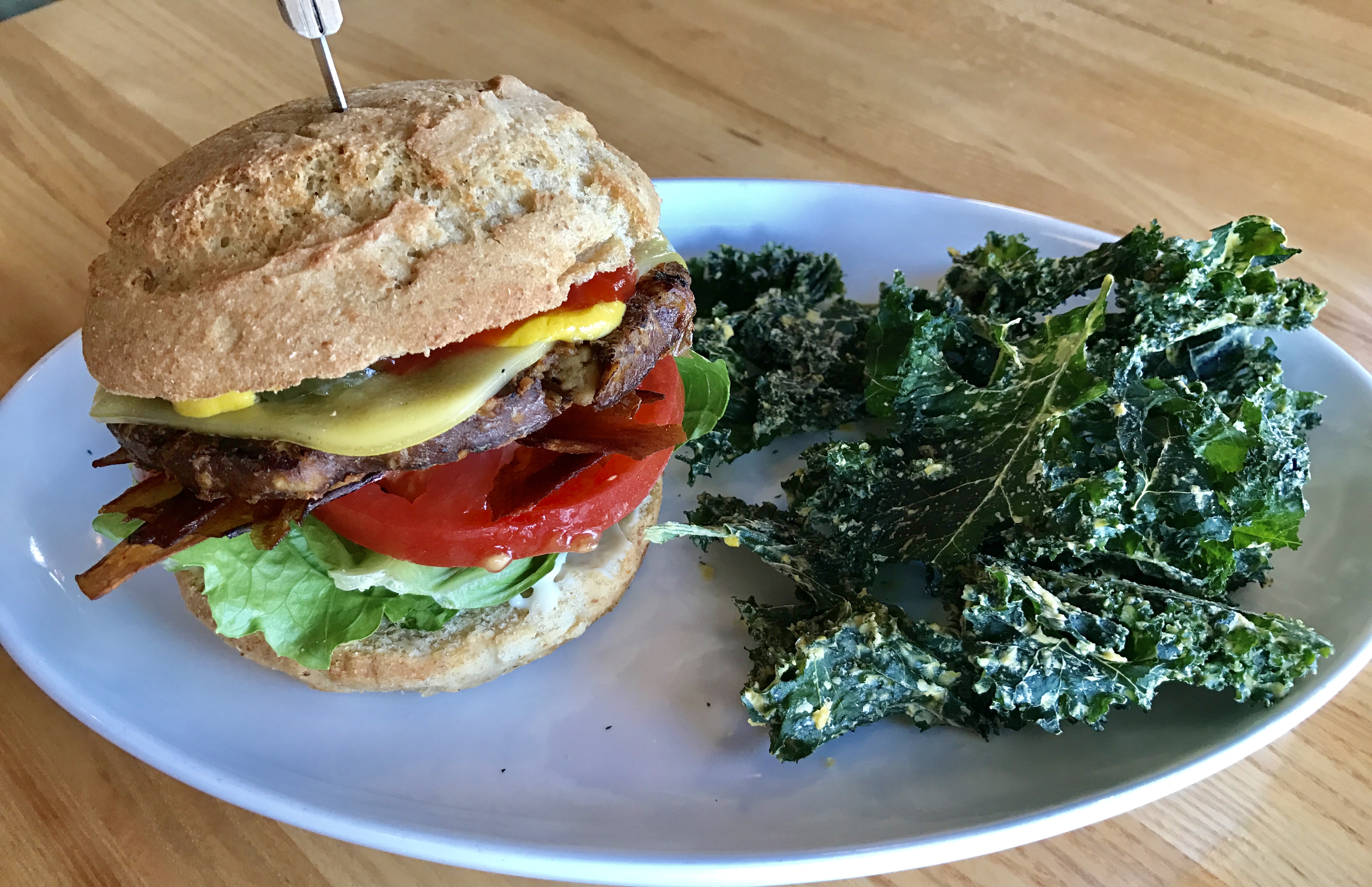 The Burger was served with a side of Cheesy Kale Chips. These chips are amazing! Not like the air dried, dehydrated stuff you get at the grocery store. They have great crunch and a tangy, zingy flavor! Loved them! They have no dairy, just nuts and lemon juice and then they are dehydrated. Cider Press does variations on the Kale Chips. They have Sour Cream & Onion, a Smoked Cheddar, Salt & Vinegar and BBQ.
We also got to try the new soup on the menu – the Tomato Bisque. Now I love Tomato Bisque soup normally, this one just wasn't for me. I am used to a little more sweet in the bisque. Kevin loved it! It has more acidity, less sweetness. Not for me but I am sure that many will love it!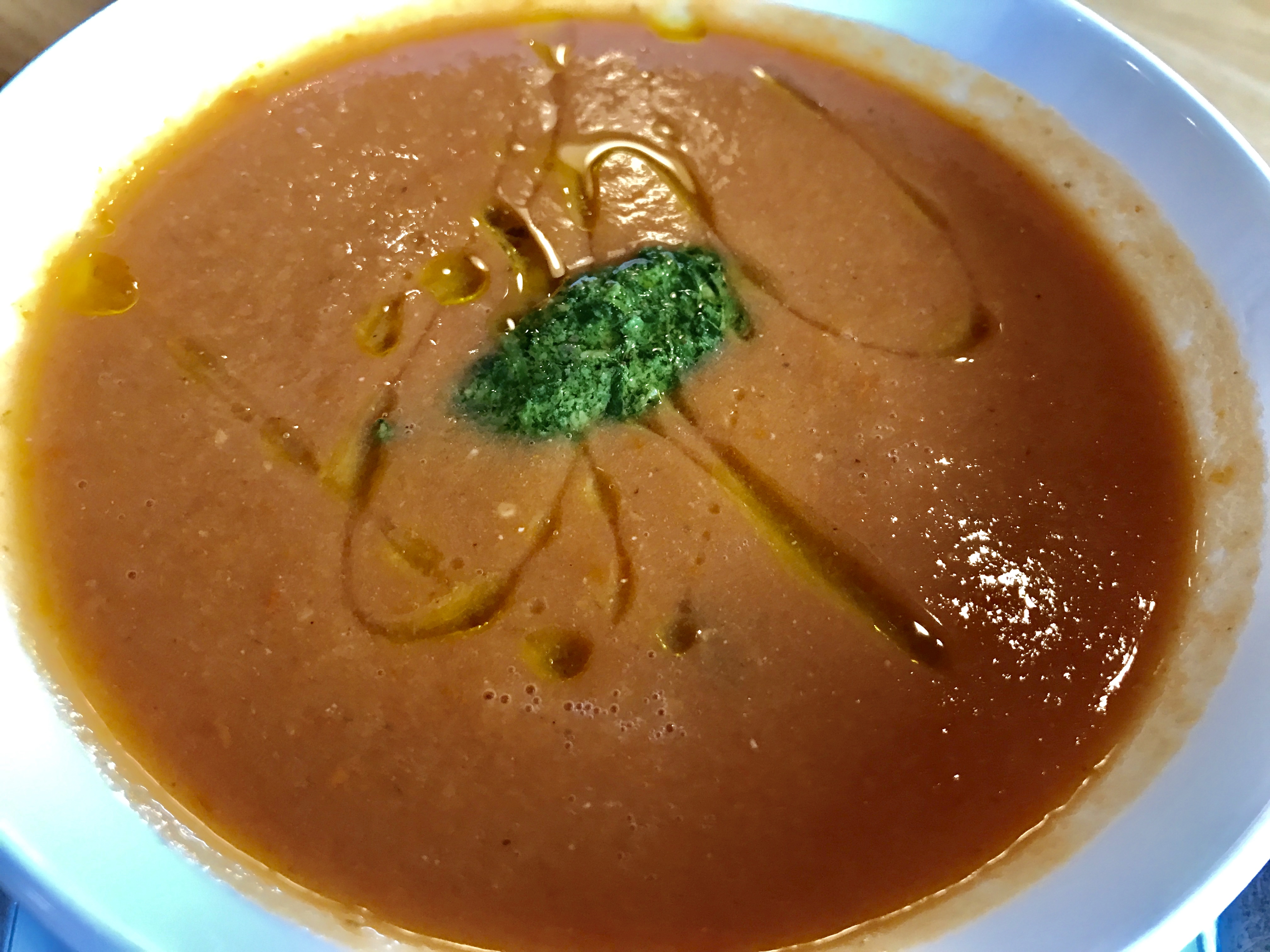 As was mentioned before, all of the desserts are made in house and we were lucky enough to get to try the Kiwi Sorbet and the Pomegranate Blueberry Ice Cream. The Kiwi Sorbet was light refreshing, not too sweet and just danced on the tongue with delicious flavor.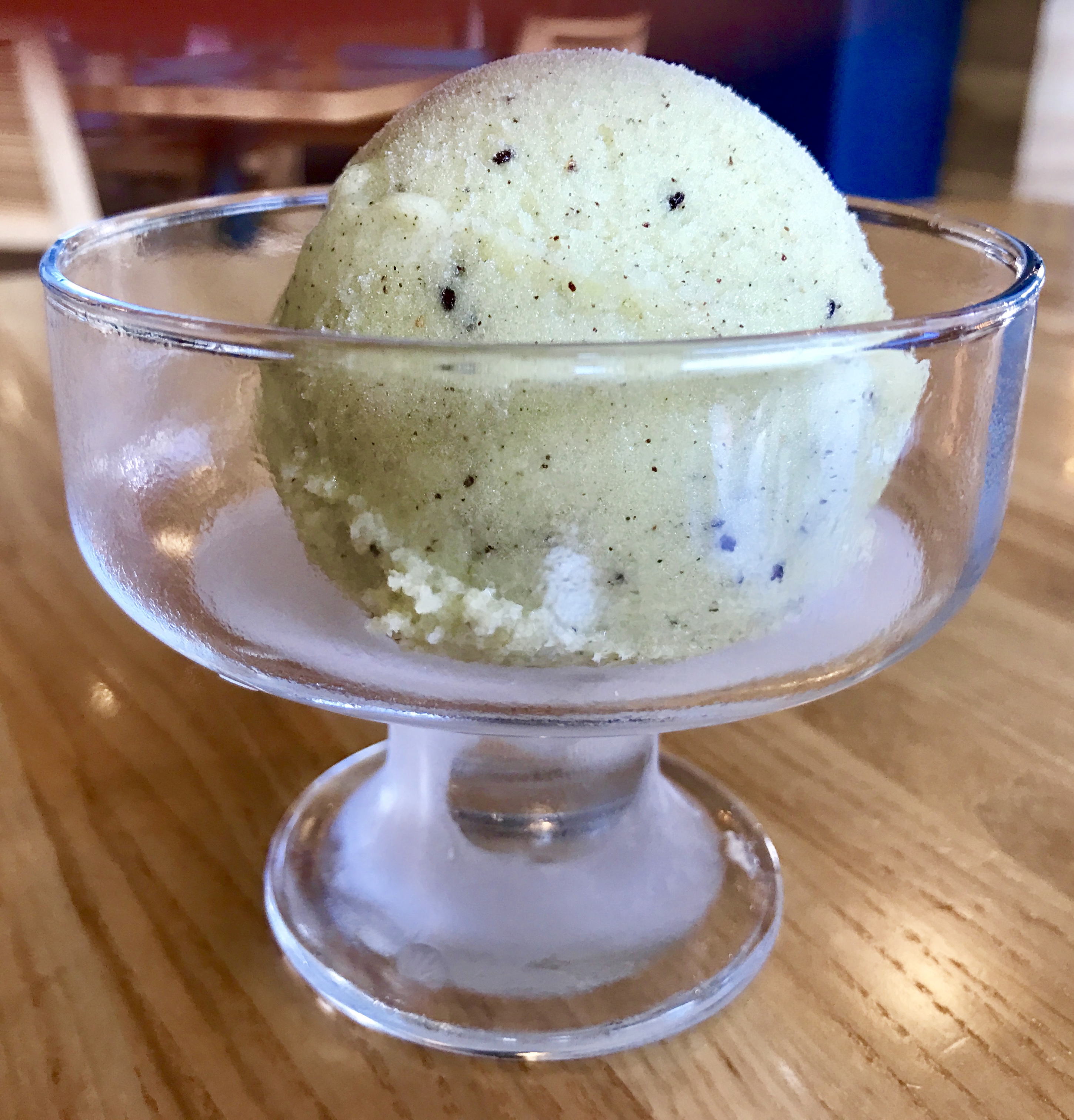 The Pomegranate Blueberry Ice Cream (which I was so excited to try that I took a bite before taking the picture and tried to smooth it out…silly me) was creamier than one would expect since it contains no dairy. Again refreshing and delicious! I would go back for either or both of those for sure! Chef Nate says, "I do a Pineapple Sorbet that we have all of the time. We try to have a lot of different dessert options." I can't wait to try that one next!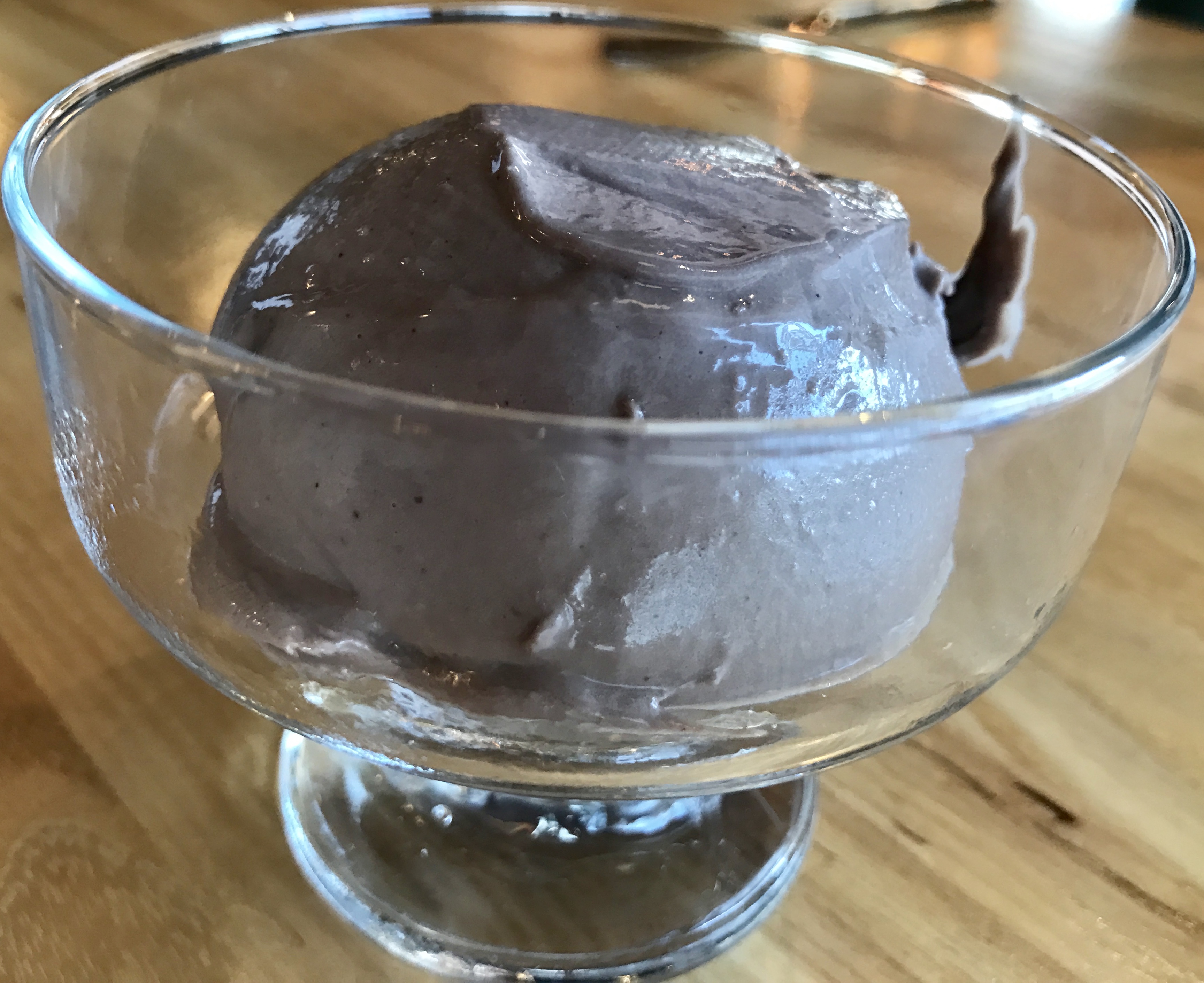 We were both very impressed with the changes they are making in order to appeal to meat eaters like ourselves. We will definitely be back soon!
Raw and Vegan, Florida-inspired, plant-based, modernist cuisine. Food is 100 percent gluten free, with no animal products.
DISCLAIMER: Kevin, Lori, Abby, Haley, & Lindsey do not dine anonymously (this would be impossible) and we sometimes get free food (though never expected). However, we dine with the locals and we support our own. You will always get honesty in a respectful manner. We do not include any large national or regional chains in our ratings and reviews. We focus on independent locally owned eateries exclusively.

PLEASE NOTE: Reviews reflect a certain moment in time. Some restaurants stay extremely consistent over many years, and some change for the better or worse. Some things that may change are: chefs, recipes, food suppliers, ingredients, philosophies, ownership, etc. We always hope that you have the same good, or great experience we had.
More Foodies News, Reviews & Recipes
1 Response