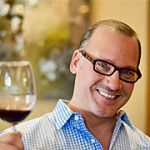 Kevin Godbee · Jun 6, 2018 · 2 min read
First Ave N. in DTSP to be Renamed "Beer Alley"¹
NOTE: This location is now closed.
Just kidding on that sub-headline, but some people might start to think, "Gee, we sure have a lot of craft beer—breweries, taprooms, and brew pubs (they're not all the same thing) in St. Petersburg!"
Actually, compared to several other cities in the U.S., we don't even come in 10th place per capita. This is somewhat loosely based, but it still gives you an idea of where we stand. In November 2016, Forbes published this article with a ranking of cities for most microbreweries per capita.
Back then, Portland ME was #1 with 25.5, and Grand Rapids, MI was #10 with 7.2.
St. Petersburg has 4.9 per capita breweries.
Depending on how wide a net you cast, there are anywhere between 9 and 15 craft beer breweries in the St. Pete area.
I used the number 12, and a population count of 244,000 to come up with 4.9 breweries per capita.
I decided not to attempt to figure out the per capita for 1st Ave North in downtown St. Pete, but it is about to triple from what it was at the beginning of the year.
Not that it's a bad thing, and I'm sure craft beer aficionados don't mind at all.
We now have two on the 500 block—St. Pete Brewing, 544 1st Ave N. and Inoculum Taproom, 554 1st Ave N, is opening in a couple of weeks. Cycle Brewing is also one block away on the 500 block of Central Ave.
Then, on the 700 block is the new Overflow Brewing , 770 1st Ave N, and up on the 1100 block with its entrance on Baum Ave, there is Green Bench Brewing.
Inoculum started in 2015 in Spring Hill and had their first brews, a Berliner Weisse and an American Sour Brown, released in early 2016.
They concentrate on sour ales, and are passionate about the science that goes into fermenting their concoctions. The name Inoculum pays homage to the specialty yeasts, bacterias, and other local ingredients that the wort (the brew in process) is inoculated with. They create a lot of their own inoculates in-house for more unique fermentations.
With the infrastructure of the production facility and lab in place, the brewery will remain in Spring Hill, Florida, and the St. Pete location will strictly be a taproom.
The new taproom will kick off with a sour IPA called Tangency and 12 more Inoculum sours. There will also be an Inoculum kombucha, and some guest taps. There will be crowlers available as well.
Look for Inoculum Taproom to open in the next 2-3 weeks, mid-to-end June 2018.
Learn more about the new craft coffee and alcohol-infused place on the same block as Inoculum—Beans & Barlour.
In case you didn't read the article, the sub-headline was a joke.
Taproom in downtown St. Pete for Florida's first full production sour only brewery based in Spring Hill, FL.