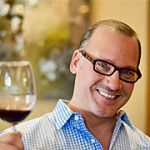 Kevin Godbee · Jun 4, 2018 · 2 min read
Story Stuart of Story Brooke Café Kicks Off New Venture Next to St. Pete Brewing Co.
We spoke to Story on the phone last night as she took a break from painting the walls of her new venture.
Coming in July, the heart of the Central Arts District will soon have a brand new craft coffee bar and dessert lounge—Beans & Barlour. (Bar / Parlour - Get it? Alcohol-infused ice cream - Yay!)
The new restaurant concept will be located at 538 1st Ave North directly next door to St Pete Brewing Company. With a grand opening planned for early July, Beans & Barlour will kick off the rapid development of 1st Ave's 500 block with other new establishments such as Inoculum Ale Works expected to open later this summer.
Beans & Barlour will introduce alcohol infused ice cream to the Tampa Bay area with signature house-made flavors crafted after classic desserts and cocktails such as tiramisu with amaretto mascarpone ice cream layered with warm espresso soaked ladyfingers or an Irish Car Bomb float featuring St Pete Brewing Company's Imperial Stout poured over a whiskey and Irish cream infused ice cream.
Patrons of Stuart's previous establishment, Story Brooke Craft Coffee Bar, will find many of their favorite signature creations on the new menu such as the ​crème brûlée​ cappuccino and a fresh new twist on her infamous waffles.
Beans & Barlour will be open from 7:30am to 10pm on weeknights and 8:30am to 12am on weekends. In addition to inventive coffees and desserts, the food menu will reflect on a partnership with St Pete Brewing Company to include a variety of shareable dishes such as a beer cheese fondue and other small plates.
To stay up to date on future news and announcements related to Beans & Barlour, they can be found on Facebook and Instagram. Watch this space for more info on menu items coming soon.
Update June 8, 2018 - Here are some photos from the kitchen.
Craft Coffee Bar and Dessert Lounge