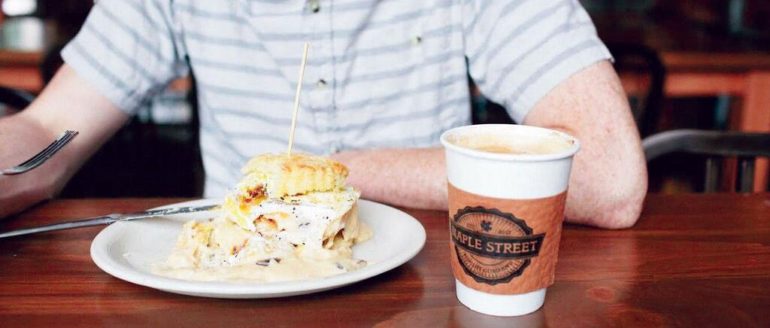 UPDATE: New Date: April 4th
The new Maple Street Biscuit Company location on the 600 block of Central Avenue is slated to open on April 4th at 7am.
Maple Street is known for comfort food with a modern twist and a heart for community. Dishes like The Five and Dime: Flaky biscuit, all natural fried chicken breast, pecan wood smoked bacon, cheddar cheese topped with sausage gravy with a little kick topped with fried egg.
Founder Scott Moore says, "Our locations really choose us and the community aspect of Central Avenue drew us to the neighborhood. We saw how much St. Pete loved this building, the neighborhood, and the whole community." The Community Leader for St. Pete is Angelica Cruz, a St. Pete local who has a heart to serve others by making them fresh food.
We know where we'll be having breakfast on April 4th!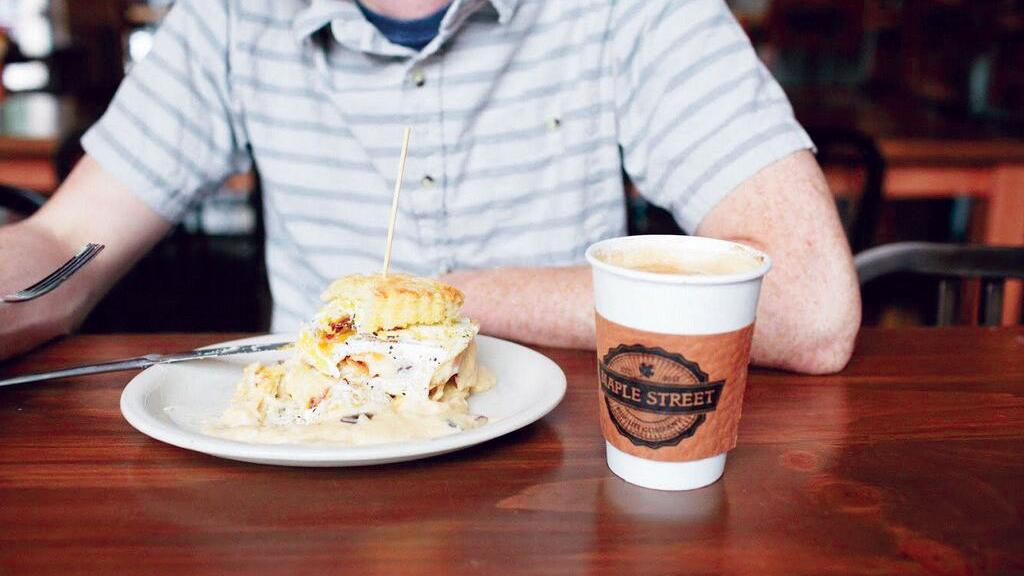 Readers Rating

Rated 5 stars




5

/ 5 (

5

Reviewers

)

Spectacular
---
The Maple Street Biscuit Co.

Mon - Thu

7:00am - 2:00pm

Fri - Sat

7:00am - 3:00pm
662 Central Avenue

,

St. Petersburg

,

FL

33701

,

US
---
Comfort Food with a modern twist.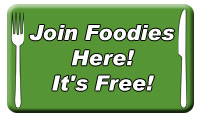 Written by Kevin Godbee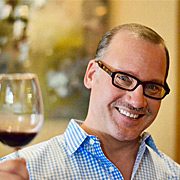 Publisher & Co-Founder of St. Petersburg Foodies
World Food Championships Certified Food Judge #1541
Certified Chili Judge #62 by the International Chili Society
Certified Steak Judge #1562 by the Steak Cookoff Association
Certified Pizza Judge #14 by the Pizza Cookoff Association
Rouxbe Culinary School Enrollee
Culinary Institute of America "DISH" Member
I've always loved cooking. When I was 6-years old I wanted to cook. When my mom said that she was just running to the neighbor's and would be right back, I climbed onto the kitchen counter and found Lipton Instant French Onion Soup Mix. By the time my mom returned, I was stirring the pot on the stove, and proclaimed; "Look Mom! I'm cooking!"
In High School, I took three different cooking classes and got an A in each. After getting my first apartment, I used to cook 5-nights a week, and go out two nights. An old girlfriend from decades ago had a brother-in-law that was a CEO of a trucking company, and he used to entertain in Manhattan quite a bit ... and he started taking us along.
This was when I learned about gourmet food and fine wine. For a couple of years, Lori and I went out about 4-5 nights a week, but now we have a better balance of 50/50 between cooking at home, and going out to the amazing restaurants we are so lucky to have in our beloved St. Petersburg.
View all posts by: Kevin Godbee
More Foodies News, Reviews & Recipes
Comments are closed
#stpetersburgfoodies #stpetefoodies
Sponsors
Recent Posts
February 1, 2023

15 Hour Potatoes & Steak Recipe

Steak is great, but when it comes to this meat and potatoes duo, it's all about the potatoes baby. I've been itching to recreate this recipe with my own spin for a long time now. I actually had plans to make it for our Christmas dinner this year, but realized I was already fighting a losing battle when it was already Christmas morning and I hadn't started the 15 hour process – oops. Yes, you read that right – a 15 hour process. Is it worth it? Yep. Was I skeptical initially? Sure was. All you need to properly execute this recipe is some potatoes, a mandolin slicer (crucial), a good amount of fat (duck fat, butter or olive oil), some flakey salt and a bit of patience. This two-day method does not disappoint and is actually quite simple. The process begins by slicing peeled potatoes ultra thin with a mandolin slicer. Then, toss them in fat and salt, stack them in a loaf pan and pop them into the oven at a super low temperature for a few hours. I used Olive Oil this time around because I had a lot on hand but I also highly recommend duck fat oil. At Rollin' Oats, you can find EPIC brand cage-free duck fat oil and that would work quite well. Remove the potatoes, cover and weigh them down and then refrigerate for 12 hours (I prep the potatoes in the evening and let them hang in the fridge overnight). After the waiting period, slice, fry and eat with dipping sauce of choice. You *can* fry the potatoes in the air fryer as an alternative; however, it does not yield quite the same product. The potatoes do not get as crisp, but if you'd like to make them this way, heat your air fryer to 400F and cook the potatoes for about 8-10 minutes. If you're going to fry them the way that I suggest – in oil – definitely use an oil with a high smoke point. A lot of recipes recommend peanut oil but I prefer to use avocado oil. Rollin' Oats sells Primal Kitchen's avocado oil and that's what I utilized for this recipe. I turned my potatoes into a steak frites type of moment by pairing them with a lovely filet from Rollin' Oats. They offer lots of quality grass-fed steak cuts from Thousand Hills that are sure to satisfy. You don't have to have these potatoes with a steak though. They make for a great side dish for most any main and would be idyllic as a snack for the upcoming super bowl with a dipping sauce of choice. 15 Hour Potatoes and Steak Don't let the 15 hours scare you – the majority of that is either cook or rest time. These are going to become your new favorite potatoes. MandolinCandy ThermometerDutch OvenLoaf Pan 2-3 Yukon Gold Potatoes (Medium to large in size)1/4 cup Olive Oil (Or other fat like duck fat or butter)2 cups Avocado Oil (Other oil with a high smoke point will work as well)1 1/2 tsp Salt (Plus more as needed)Steak (This is optional, but it makes for a great dinner. I recommend a filet or a strip.)Dipping Sauce (Also optional, but an aioli or other dip makes for a great accessory to the potatoes)Flakey Salt (Like Maldon, to hit the potatoes with post-fry. This is optional – you can use whatever salt you have to finish.) Preheat oven to 250F. Peel potatoes and slice very thin with a mandolin slicer. Toss in a bowl with 1/2 cup olive oil (or fat of choice) and 1 1/2 tsp salt (plus more, as needed).Layer potatoes in a tight stack in a parchment-lined loaf pan. Cover with another sheet of parchment and bake for 3 hours.Remove from oven, weigh down the top of the parchment-topped potatoes evenly with cans or other heavy kitchen objects. Refrigerate for 12 hours (I allow this part to take place overnight). Remove weights and parchment and carefully invert potatoes onto a cutting board. Cut the potatoes into even 1" stacks and then cut all of those evenly in half.Heat oil in a dutch oven or pot with high walls over medium high heat. When the heat reaches about 375F, carefully drop in potatoes one at a time until a few are in the pot. Fry, turning occasionally, until potatoes are golden all over but not burnt – 3-5 minutes (keep an eye on them!). Remove from oil, hit them with a good sprinkle of salt and allow them to cool on a rack set over a baking sheet. Repeat process with remaining potatoes.While your potatoes are frying, prepare your steak of choice. I chose a filet and salted it all over and allowed it to sit at room temperature for 40 minutes before cooking it. I season with pepper and then sear it off for about 6-7 minutes, flipping occasionally, until I've reached a nice medium rare. Slice up and serve the steak along side the potato stacks with dipping sauce of choice and perhaps a drizzle of chili crisp, herbed butter or chimichurri on your steak. Appetizer, Side DishAmerican15 Hour Potato Recipe, Appetizer Recipe, Potato Recipe
Recipes
February 1, 2023

15 Hour Potatoes & Steak Recipe

Steak is great, but when it comes to this meat and potatoes duo, it's all about the potatoes baby. I've been itching to recreate this recipe with my own spin for a long time now. I actually had plans to make it for our Christmas dinner this year, but realized I was already fighting a losing battle when it was already Christmas morning and I hadn't started the 15 hour process – oops. Yes, you read that right – a 15 hour process. Is it worth it? Yep. Was I skeptical initially? Sure was. All you need to properly execute this recipe is some potatoes, a mandolin slicer (crucial), a good amount of fat (duck fat, butter or olive oil), some flakey salt and a bit of patience. This two-day method does not disappoint and is actually quite simple. The process begins by slicing peeled potatoes ultra thin with a mandolin slicer. Then, toss them in fat and salt, stack them in a loaf pan and pop them into the oven at a super low temperature for a few hours. I used Olive Oil this time around because I had a lot on hand but I also highly recommend duck fat oil. At Rollin' Oats, you can find EPIC brand cage-free duck fat oil and that would work quite well. Remove the potatoes, cover and weigh them down and then refrigerate for 12 hours (I prep the potatoes in the evening and let them hang in the fridge overnight). After the waiting period, slice, fry and eat with dipping sauce of choice. You *can* fry the potatoes in the air fryer as an alternative; however, it does not yield quite the same product. The potatoes do not get as crisp, but if you'd like to make them this way, heat your air fryer to 400F and cook the potatoes for about 8-10 minutes. If you're going to fry them the way that I suggest – in oil – definitely use an oil with a high smoke point. A lot of recipes recommend peanut oil but I prefer to use avocado oil. Rollin' Oats sells Primal Kitchen's avocado oil and that's what I utilized for this recipe. I turned my potatoes into a steak frites type of moment by pairing them with a lovely filet from Rollin' Oats. They offer lots of quality grass-fed steak cuts from Thousand Hills that are sure to satisfy. You don't have to have these potatoes with a steak though. They make for a great side dish for most any main and would be idyllic as a snack for the upcoming super bowl with a dipping sauce of choice. 15 Hour Potatoes and Steak Don't let the 15 hours scare you – the majority of that is either cook or rest time. These are going to become your new favorite potatoes. MandolinCandy ThermometerDutch OvenLoaf Pan 2-3 Yukon Gold Potatoes (Medium to large in size)1/4 cup Olive Oil (Or other fat like duck fat or butter)2 cups Avocado Oil (Other oil with a high smoke point will work as well)1 1/2 tsp Salt (Plus more as needed)Steak (This is optional, but it makes for a great dinner. I recommend a filet or a strip.)Dipping Sauce (Also optional, but an aioli or other dip makes for a great accessory to the potatoes)Flakey Salt (Like Maldon, to hit the potatoes with post-fry. This is optional – you can use whatever salt you have to finish.) Preheat oven to 250F. Peel potatoes and slice very thin with a mandolin slicer. Toss in a bowl with 1/2 cup olive oil (or fat of choice) and 1 1/2 tsp salt (plus more, as needed).Layer potatoes in a tight stack in a parchment-lined loaf pan. Cover with another sheet of parchment and bake for 3 hours.Remove from oven, weigh down the top of the parchment-topped potatoes evenly with cans or other heavy kitchen objects. Refrigerate for 12 hours (I allow this part to take place overnight). Remove weights and parchment and carefully invert potatoes onto a cutting board. Cut the potatoes into even 1" stacks and then cut all of those evenly in half.Heat oil in a dutch oven or pot with high walls over medium high heat. When the heat reaches about 375F, carefully drop in potatoes one at a time until a few are in the pot. Fry, turning occasionally, until potatoes are golden all over but not burnt – 3-5 minutes (keep an eye on them!). Remove from oil, hit them with a good sprinkle of salt and allow them to cool on a rack set over a baking sheet. Repeat process with remaining potatoes.While your potatoes are frying, prepare your steak of choice. I chose a filet and salted it all over and allowed it to sit at room temperature for 40 minutes before cooking it. I season with pepper and then sear it off for about 6-7 minutes, flipping occasionally, until I've reached a nice medium rare. Slice up and serve the steak along side the potato stacks with dipping sauce of choice and perhaps a drizzle of chili crisp, herbed butter or chimichurri on your steak. Appetizer, Side DishAmerican15 Hour Potato Recipe, Appetizer Recipe, Potato Recipe

January 10, 2023

Chicken Khao Soi Recipe

This dish is a consistent go-to of mine for so many reasons. Because of the ingredient list it may sound involved, but I assure you, the most difficult part of the process is prepping your mise en place. From start to finish, prep included, you can have this meal on the table in one hour flat. Utilizing your food processor is highly suggested when making the Khao Soi paste, which is the backbone of this whole dish. The first time I made this dish I did not own a food processor so I minced and chopped all of the ingredients by hand. It was great practice with my knife but it was daunting and made for a more textured paste. The Guajillo Chiles don't boast a ton of heat in my opinion so I encourage you to add additional heat to your taste. I started adding in crushed red pepper and Gochugaru regularly and really enjoy the addition of a different spice element or two. The Gochugaru that I always buy is found at Rollin' Oats – the brand is Mother in Law's. I always keep it on hand and use it interchangeably with the crushed red pepper flakes. As for the noodles for this dish, most will recommend using Chinese egg noodles – Rollin' Oats carries the Sharwood brand. I have used the egg noodles in the past and do enjoy them, but most of the time, I use whatever noodles I have on hand. This typically includes ramen, udon or soba. The noodles won't make or break the dish so I encourage you to use your preference. Chicken Khao Soi This coconut curry noodle soup may sound involved, but it couldn't be easier to throw together in a pinch. Dutch Oven Khao Soi Paste6 garlic cloves (Peeled and crushed)2" fresh ginger (Peeled and roughly chopped)2 shallots (Medium in size – peeled and roughly chopped)5 guajillo chilies (Dried and medium in size)2 limes1/2 cup cilantro (Roughly chopped)2 tsp turmeric2 tsp curry powder2 tsp coriander (Ground)1 tsp crushed red pepper flakes or Gochugaru (This is optional, but suggested if you're looking for a bit more heat)Soup & Assembly2 tbsp olive oil2 cups vegetable broth2 14 oz cans coconut milk (Full fat and unsweet)2 chicken breasts (Boneless and skinless)salt (At least a couple of tsp, plus more as needed.)noodles (For example: ramen, udon, soba or Chinese egg noodles. Use whatever you have on hand or prefer.)2 carrots (Medium in size, peeled and sliced into thin rounds.)1/2 cup red onion (Sliced thin)1 jalapeño (Sliced into thin rounds) Khao Soi PasteBring a few cups of water to a boil in a kettle or on the stove top. Place chiles in a medium bowl and pour boiling water over to cover. Allow peppers to soften for at least 30 minutes. Reserve 1/2 cup soaking liquid and discard the rest as well s the stems of the peppers.Add softened chiles and remaining Khao Soi paste ingredients and half of the chopped cilantro to a food processor with half of reserved soaking liquid. Process, adding more liquid as needed, until a paste forms.Soup and AssemblyHeat olive oil in a dutch oven over medium high heat and add paste to the pot. Cook for about five minutes – the paste will become quite fragrant and will take on a deeper color of red.Carefully pour in broth and coconut milk then add in the chicken. Bring the pot to a boil, reduce the heat to medium-low to maintain a simmer and cover mostly, leaving the top slightly ajar – 30 minutes.Prepare noodles of choice and divide evenly between bowls.After chicken has cooked, taste and season the soup as needed and add the juice of one lime. Remove the chicken from the soup and shred using two forks – carefully return to the pot. Stir in sliced carrots.Ladle soup into the bowls with the noodles and top with sliced onion and cilantro and serve with additional lime wedges. DinnerThaiChicken Khao Soi, Coconut Curry Noodle Soup

December 5, 2022

Eggplant Parmesan Recipe

If a dish has the word parmesan in the title, it's almost guaranteed to be wonderful. Eggplant parmesan is certainly no exception. Though it is quite the labor of love, the result is more than worth the effort. To make this process easier, break the recipe down into steps and begin to prepare a day or so before you plan on serving the dish. About 36 hours ahead of time, I make my marinara and I salt/cover my sliced un-cooked eggplant with paper towels. Then on the day of, you can focus on frying your eggplant and assembly. Trust me when I say that following the process this way makes for a much more relaxed experience, especially if you're preparing this meal for guests. Eggplant is in season currently in Florida so locating a few good ones shouldn't be an issue. Rollin' Oats is stocked with eggplant right now, along with everything else that you'll need to make this recipe. The best part about sourcing ingredients from them is the quality and care they take in providing premium, organic products that are often local. What's not to love about that? Perhaps the most important yet most simple step of making eggplant parmesan is allowing ample time for it to cool before slicing and serving. Absolutely no one wants to eat a serving of piping hot and mushy eggplant. Allowing it to cool ensures a lasagna-like form for each piece. Eggplant Parmesan When prepared properly (patience included), eggplant parmesan is the poster child for luscious comfort food. In my opinion, the key to this recipe rests in two aspects: salting the sliced eggplant and allowing it to rest for an ample amount of time pre-breading/cooking and allowing the the dish to cool for at atleast 30-40 minutes before slicing and serving. Marinara2 28 oz can whole peeled tomatoes1 onion (Peeled and sliced in half)3 garlic cloves (Fresh, minced)1 tsp crushed red pepper2 tbsp tomato paste1/2 cup red wine (Something you would drink)2-3 dried bay leavesparmesan rinds1 tbsp salt (plus more as needed)1 tsp black pepper (plus more, to taste)1 tbsp olive oilorange peel (approximately 3", to balance the acidity)Eggplant & Assembly4 eggplant (Medium in size. Peeled and sliced lengthwise into 1/2"thick slices)1.5 cups all purpose flour6 eggs (whisked well)3 cups panko bread crumbs2 cups vegetable/olive oil2 tsp dried oregano2 cups parmesan (grated, divided – plus more for serving)2 cups low-moisture shredded mozzarella8 oz mozzarella ball (torn into 1-2" pieces)1/2 cup basil (fresh, chopped) MarinaraHeat oil in a dutch oven over medium heat. Add onion halves and cook until beginning to brown (8-10 minutes).Add in minced garlic and crushed red pepper and cook, stirring here and there, until fragrant (1-2 minutes).Mix in tomato paste, salt and pepper and cook stirring occasionally until tomato paste begins to darken, 2-3 minutes. Add in bay leaves.Pour in wine and deglaze pan. Then, carefully dump in both cans of tomatoes and toss in parmesan rinds and orange peel. Bring to a simmer, reduce heat to medium low and allow sauce to reduce and cook until onion is soft and sauce is quite flavorful – 1.5-2 hours. Add more salt as needed. Remove and discard bay leaves, orange peel, parmesan rinds and remnants of onion. Season as needed.EggplantSet a wire rack inside a baking sheet and line it with paper towels. Layer eggplant slices single file and salt liberally. Repeat eggplant layering with paper towels. Allow to sit for at least a couple of hours and up to one whole day.After eggplant slices have rested, combine panko, one cup parmesan, dried oregano and a couple of pinches of salt in a food processor and pulse until well combined. One at a time, dredge eggplant slices in flower, egg (allowing excess to drip, and then coat well all over in bread crumb mixture. Set slices on a wire rack single file. Add vegetable/olive oil to a large pot or dutch oven and heat over medium-high. Cook dredged eggplant pieces a few at a time until golden brown (3-5 minutes). Remove from oil and add to paper towel-topped plate. Press with more paper towels gently to absorb oil. Repeat with remaining slices of eggplant.Eggplant Parmesan AssemblyPre-heat oven to 350. In a casserole dish, disperse one cup of marinara, followed by a single layer of fried eggplant slices, more marinara and then 1/3 cup of the cheese mixture. Repeat steps starting with eggplant slices, sauce and then finishing with cheese layer until you run out of eggplant – I usually get three layers, but it all depends on your dish.Cover with foil and bake for 50-60 minutes. Remove foil and increase oven to 425F.Top with torn fresh mozzarella and bake for another 20 minutes – cheese should be golden on top. Remove from oven and allow to cool for at least 30-40 minutes before slicing to ensure lasagna-like slices. Serve garnished with grated parmesan and fresh basil. Dinner, Main CourseAmerican, ItalianAbby Allen Recipes, Dinner Recipe, Eggplant Parmesan, Vegetarian

November 2, 2022

Cacio e Pepe Corn Ribs Recipe

Creamed corn, corn casserole, and even frozen corn are some of the standard players there to represent corn at the Thanksgiving table. Add in a dose of nontraditional fun with this vegetable this holiday season by making these air fryer corn ribs. Sweet corn season just started in Florida as it runs from October through June. Perhaps the most difficult part of this recipe is slicing the corn into ribs. First of all, you want to make sure that your knife is very sharp. The cob can be very difficult to cut through so just make sure to take your time and be extra careful. Cacio e pepe, which basically translates to cheese and pepper, is a delicious way to prepare these ribs but not a have to. Other seasoning combinations I recommend are: paprika/parmesan/cayenne/cilantro with a crema drizzle, or even just salt/pepper seasoned and finished with a drizzle of good vinegar and some fresh dill – get crazy. Rollin' Oats carries a large assortment of organic spices and seasonings that would be idyllic with corn. Mother In Law brand Goghugaru Korean Chile Flakes and Frontier Co-op's organic Tandoori Masala are a couple of my favorites. Cacio e Pepe Corn Ribs Have some fun with your corn side dish this holiday season with this air fryer corn rib recipe Air Fryer 4 ears of corn1/2 cup olive oil (plus more, as needed)1/2 cup parmesan cheese (grated)1 tbsp garlic powder1 tbsp onion powder1 tsp salt (plus more as needed, to taste)2 tsp black pepper (freshly cracked)1/4 cup basil (torn) Peel the corn. One at a time, cut each cob in half length-wise and then cut each half in half again so you have 4 corn "ribs."Combine spices, salt and pepper and oil in a medium bowl. Mix well.Brush each corn rib evenly with the mixture. Finish with a pinch of salt and more black pepper.Preheat an Air Fryer to 400F. Lay corn ribs in a single layer in the Air Fryer tray. Set the timer for 15 minutes and flip halfway through. Cook until desired doneness has been reached (I like a bit more char so I tend to cook them longer).Arrange on a platter and serve topped with parmesan and torn basil. Appetizer, Side DishAmericanCorn Ribs Recipes

November 1, 2022

Pumpkin Basque Cheesecake Recipe

Thanksgiving is on the horizon and I have the perfect Fall-inspired basque cheesecake recipe to serve your guests for dessert. Some of you may not be all too familiar with what exactly a basque cheesecake is. In short, it's a a form of cheesecake cooked at a high temperature which in turn makes for a "burnt," caramelized top with an interior that is ultra luscious and creamy. The process is very simple – just make sure that you have these tools on hand when making it: 10″ springform pan like this one, a stand mixer (like a Kitchen-Aid), parchment paper (3 16×20″ pieces), mesh sieve for sifting flour and a baking sheet. As for the ingredients, the list is fewer than ten. You shouldn't have a hard time finding most of the ingredients as they are pretty standard and most always available – cream cheese, sugar, eggs, flour, heavy cream, vanilla extract, nutmeg and cinnamon. Pumpkin, however, can be tough to find the closer we creep towards Thanksgiving. I recommend stocking up now while it's readily available. Rollin' Oats currently has canned organic pumpkin puree in stock. We only need one cup for the cheesecake; reserve the rest of the can for something else like: in smoothies, pancakes or perhaps in something savory like a sauce for pasta or gnocchi. Make this the day before Thanksgiving in order to allow ample time for the cheesecake to cool and set up overnight in the refrigerator. This is necessary, but hey, that's one last thing that you have to prepare on the big day. By morning, it'll be ready to slice and serve whenever. Store leftovers in the refrigerator. Pumpkin Basque Cheesecake After making cheesecake this way for the first time, you'll be hard-pressed to ever revert back to the standard cheesecake way. 2 lb cream cheese1 1/2 cups sugar1 1/2 cups heavy cream5 eggs1 egg yolk1/4 cup flour (Sifted. This is where your mesh sieve comes into play.)1 tbsp vanilla extract1 tsp cinnamon (Plus more for garnish when serving)1 pinch nutmeg (Grated.)1 cup pumpkin (Canned puree )salt Preheat oven to 400F. Line a baking sheet with one piece of parchment. Lightly grease your springform pan. Take another sheet of parchment the same size and line your springform, carefully tucking it in (there should be plenty of overhang). Lay another sheet of parchment the same size on top and nestle it into the pan as well. The two pieces of parchment should be crossed.Add all cream cheese to a stand mixer and beat until smooth and creamy.Pour in sugar and beat until sugar is dissolved.Add in eggs one at a time, making sure they're mixed well.Mix in the cream, sift in the flour and add in the spices and a pinch or two of salt.Add the pumpkin and vanilla extract to the mixture and combine.Place parchment lined springform onto baking sheet. Carefully pour mixture into prepared springform.Bake for one hour. Remove when the top of the cheesecake is dark golden. Make sure not to cook it for too long – the inside should still have a light jiggle to it. Let the cake cool and then place it in the refrigerator overnight to setup. Remove the cake from the fridge and carefully peel away the springform pan and parchment paper. Slice and serve with optional cinnamon garnish. DessertAmericanPumpkin Basque Cheesecake