Lori Brown · Feb 8, 2019 · 3 min read
Kelly and Chef Alex Rodriguez, owners of the extremely popular Lolita's Wine Bar, are dipping their talents into a new concept in the Grand Central District. Their new restaurant, Sophia's Cucina & Enoteca, is located in the space formerly occupied by The Hive, which closed in May 2018. Following in the footsteps of Lolita's named after their dog, Lola, Sophia's is named after their dog Sophie.
(Picture by Kelly Rodriguez)
Though it is a new concept for them in this area, it is not a new concept to them. Sophia's Cucina & Enoteca (which means Sophia's Kitchen & Wine bar in Italian) is a nod to the restaurant that they owned many years ago in Powell, Ohio, just outside of Columbus, named Luce Enoteca (Light Wine Bar in Italian) where they did Italian and Mediterranean style food.
It was not in their plans to create a new concept in St Petersburg, things just seemed to fall in their lap when the new owner of the building, Mike Andon (owner of The Hollander), approached them about the space. And as we all know, sometimes those are the best things.
Today we got a sneak peek at the newly redesigned interior. They have been working with David Fischer of ZaZoo'd on the design which is sleek and clean while warm and inviting at the same time. They like to incorporate outside elements into much of their design as evidenced by the long sealed cement bar and tables, and the use of wood and bricks. Using simple primary colors of blue, yellow and white with pops of green and greenery the space feels new and refreshing.
Using the philosophy that has been so successful at Lolita's, they have included a 16 foot communal table that will seat 18 in the main dining area to encourage diners to put their phones down and socialize with each other. Kelly said, "People don't use their phones when they are in Lolita's. They actually communicate. Although we will be more technologically forward using OpenTable for reservations, we still wanted that feel that if people wanted the community aspect that they would have it here." They have also created intimate spaces in the main dining room and the main bar itself will seat twenty. An indoor/outdoor bar area is also in the works along with outdoor patio seating.
The menu itself will be Italian with a modern twist that features a traditional category and a modern category. For instance their piccata is being done with monkfish. They are planning to do mainly small plates instead of large plates. As Kelly says, "Kind of how we differentiate ourselves from a Gratzzi or a BellaBrava is that all of our portions, at our current wine dinners at Lolita's, are 4 ounces of meat, so that will be what we do. For two reasons, we still want to be neighborhood friendly and have a great price point for each dish. Plus people don't love to take home leftovers and eat them the next day the way they did when we were growing up. We also feel that going to smaller portions promotes that shareability and affordability aspect."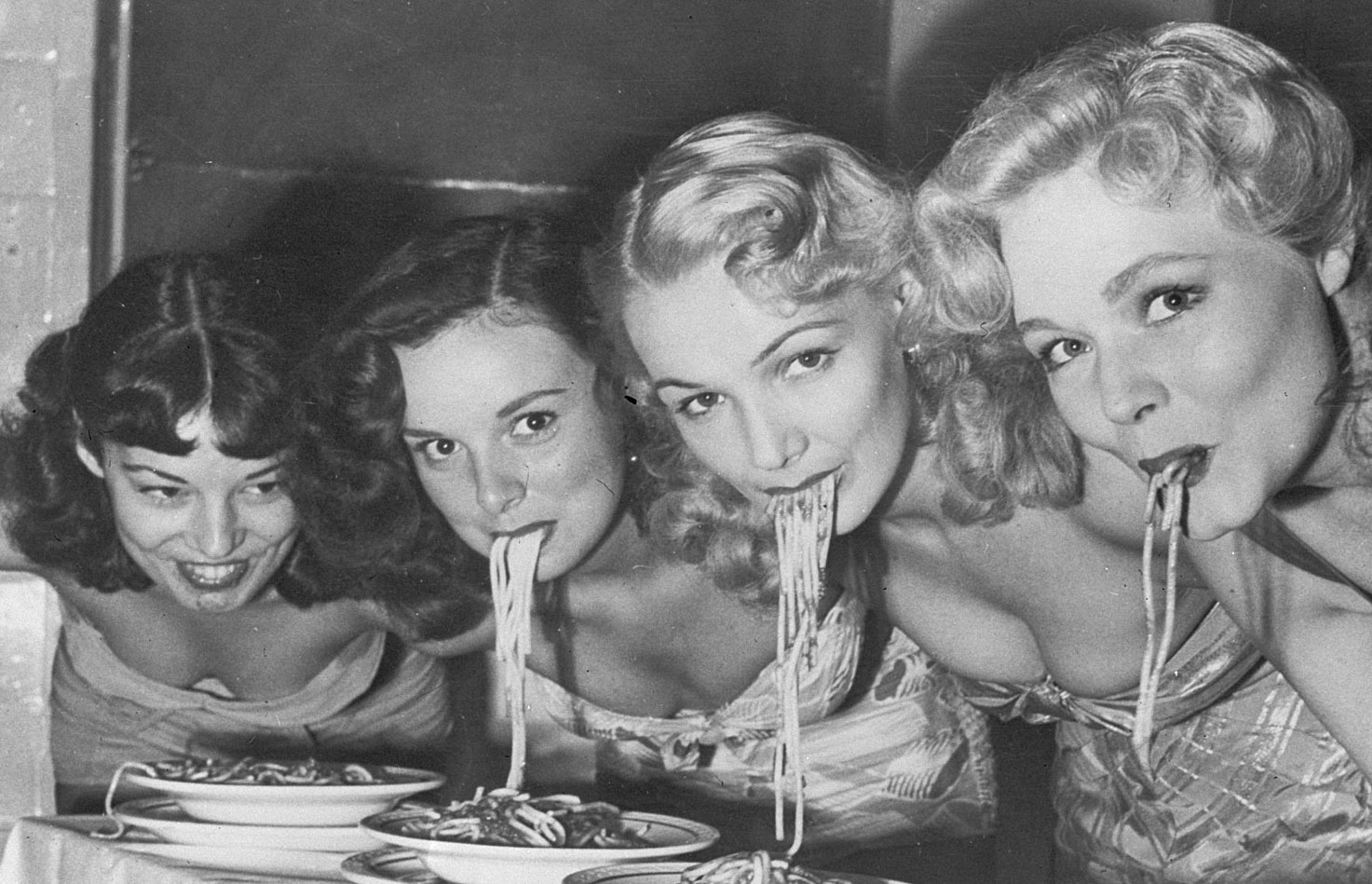 They aren't focusing the menu on any certain region of Italy. There will be red sauce and other Northern Italian style dishes as well. Says Kelly, "the menu is structured to really have some traditional items such as a good lasagna, an eggplant parmesan, a linguini and clams and again Alex has his way of putting his little spin on those dishes. Not too out of the box. On Sundays we will do spaghetti and meatball nights...Sunday Gravy."
The drink menu will feature a full bar with beer, wine and classic cocktails such as a Manhattan with a modern twist. They plan to infuse some of their own liquors and perhaps make their own simple syrups.
Sophia's Cucina & Enoteca will open the first week of April. The space is almost completely done. It looks as if they could open next week. However, Kelly says that they are dedicating six weeks to hiring and training the "right staff". They want to do it right the first time.
It doesn't sound as if they are doing anything that is already out there. They are taking what is already out there in Italian cuisine and forging it all into one. We are very excited to see what takes shape here and are rooting for Chef Alex and Kelly. Though it is sure to be a huge success!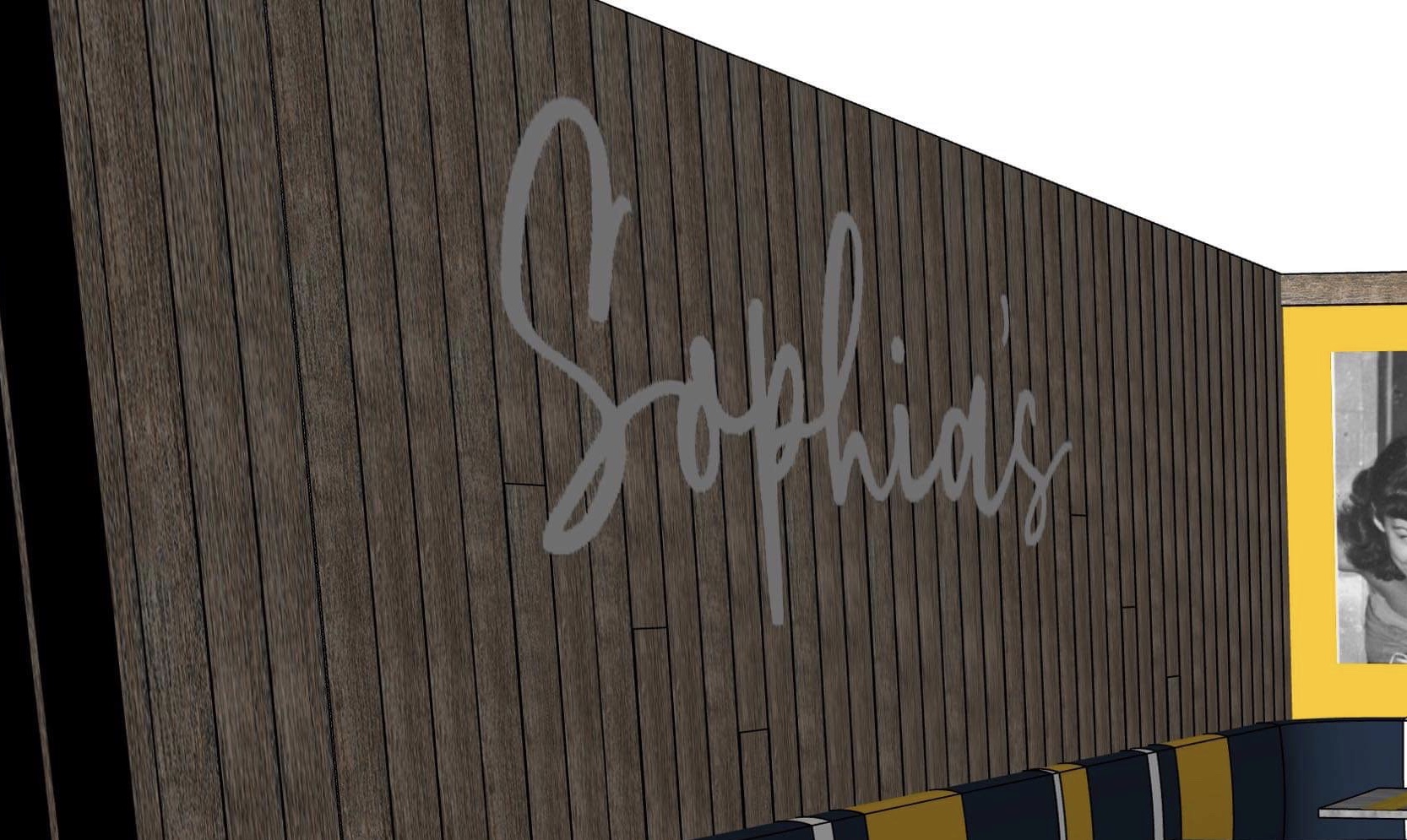 Readers Rating

Rated 4.7 stars




4.7

/ 5 (

Reviewers

)

Outstanding
---
Sophia's Cucina & Enoteca
2349 Central Ave

,

St. Petersburg

,

FL

33713

,

US
---
Modern and Traditional Italian Small Plates, Wine Bar, and full liquor in St. Pete's Grand Central District.