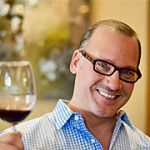 Kevin Godbee · May 7, 2019 · 1 min read
Interview with Jason Gordon from Brass Bowl Kitchen & Juicery
Welcome to the St. Petersburg Foodies Podcast Episode 36. Our featured interview today is with Jason Gordon from Brass Bowl Kitchen & Juicery. We talk to Jason about his life-long passion for cooking since he was only 14-years old. His Denver roots, and how he came to St. Pete on vacation, and decided to stay. Today, our musical artist is Jesse Byers. Jesse is a full time musician playing all over the Tampa Bay area. He recently travelled to Nashville to record his first album, which comes out next week. We will feature the title track, "My Time" - right after Jesse answers The Fast Five Foodies Questions.
Listen right here with our player above, or use your favorite podcast listening app below.
The St. Petersburg Foodies Podcast features interviews with chefs, restaurateurs, sommeliers, bartenders, and more, and covers the burgeoning food scene in St. Petersburg, Florida. Episodes air every Tuesday.
This episode of the St. Petersburg Foodies Podcast is brought to you by Buya Ramen, Annata Restaurant & Wine Bar, Engine No. 9, and Alto Mare Fish Bar.
Please keep them in mind the next time you are hungry for some fantastic food.
Our announcer is Candice Aviles from Meet the Chef and Channel 10 News. Our theme music is provided by The Chris Walker Band.
Links:
Brass Bowl Kitchen & Juicery Website