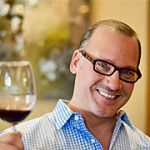 Kevin Godbee · Oct 22, 2019 · 1 min read
Interview with Kenn Hoyumpa & Jeff Connelly from Grassroots Kava House
Welcome to the St. Petersburg Foodies Podcast Episode 60! Our featured interview today is with Kenn Hoyumpa & Jeff Connelly from Grassroots Kava House. Before opening Grassroots, Kenn was actually part of the very first Kava bar in North America, and he travelled to Vanuatu where Kava originated. Our musician interview is with Dave Hamar, and we feature his band Anyan Devery with the song 'Until It Breaks'. We kick off this episode with the best recipe for chowder you will ever have - Florida Cracker Crab & Clam Chowder from Margaret Covello of Fishmonger Approved.
Listen right here with our player above, or use your favorite podcast listening app below.
The St. Petersburg Foodies Podcast features interviews with chefs, restaurateurs, sommeliers, bartenders, and more, and covers the burgeoning food scene in St. Petersburg, Florida. Episodes air every Tuesday.
This episode of the St. Petersburg Foodies Podcast is brought to you by Fishmonger Approved, Pacific Counter, Salty J's, The Brass Bowl Kitchen & Juicery, Buya Ramen, and Engine No. 9. Please keep them in mind the next time you are hungry for some fantastic food.
Our announcer is Candice Aviles from Food for Thought  and Channel 10 News. Our theme music is provided by The Chris Walker Band.
Links:
Grassroots Kava House: That One Cool Spot to Chill in St. Pete
Florida Cracker Claw and Clam Chowder Recipe