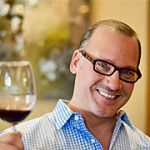 Kevin Godbee · Feb 19, 2019 · 1 min read
Interview with Ray Lampe from Dr. BBQ
Welcome to the St. Petersburg Foodies Podcast Episode 25. Our featured interview today is with Ray Lampe a.k.a. Dr. BBQ. We'll find out how the truck driver from Chicago became a multi-award winning BBQ competitor, celebrity pitmaster, and TV food show judge and competitor living in St. Pete. We will start the show off with Kevin & Lori discussing the different types and regions of American barbecue. Our featured local music is from Danny & Alex. We feature the song 'Breakup Haircut' from the EP, 'Grand Slam, Thank You Ma'am'.
Listen right here with our player above, or use your favorite podcast listening app below.
The St. Petersburg Foodies Podcast features interviews with chefs, restaurateurs, sommeliers, bartenders, and more, and covers the burgeoning food scene in St. Petersburg, Florida. Episodes air every Tuesday.
This episode of the St. Petersburg Foodies Podcast is brought to you by Annata Restaurant & Wine Bar, Engine No. 9, and Alto Mare Fish Bar.
Please keep them in mind the next time you are hungry for some fantastic food.
Our announcer is Candice Aviles from Meet the Chef and Channel 10 News. Our theme music is provided by The Chris Walker Band.
Links: