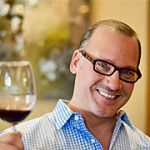 Kevin Godbee · Apr 14, 2020 · 1 min read
Restaurant Award Winners, Food Stories & Cooking Tips
Welcome to the St. Petersburg Foodies Podcast Episode 85! On today's episode of the St. Petersburg Foodies Podcast Kevin and Lori announce the Foodies Restaurant Award Winners, report on the Spicy & Sour food trend, tell a couple of funny food stories, including the "Prego Pizza" which is said to induce labor in pregnant women. We also discuss cooking tips from the book, and Netflix documentary, Salt. Fat. Acid. Heat.
Listen right here with our player above, or use your favorite podcast listening app below.

BLT + A & E Savory Dutch Baby Recipe
The St. Petersburg Foodies Podcast features interviews with chefs, restaurateurs, sommeliers, bartenders, and more, and covers the burgeoning food scene in St. Petersburg, Florida. Episodes air every Tuesday.
This episode of the St. Petersburg Foodies Podcast is brought to you by Rollin' Oats, Noble Crust, Pacific Counter, Buya Ramen, and Engine No. 9. Please keep them in mind the next time you are hungry for some fantastic food.
Our announcer is Candice Aviles from Food for Thought  and Channel 10 News. Our theme music is provided by The Chris Walker Band.
Food Stories and Cooking Tips