Abby Allen · Jul 23, 2019 · 4 min read
Juicy burger patties straight from the grill piled high on toasted Brioche Buns with all of the fixings and a cold, cold beer- it screams summer. My mouth is watering with the thought of it, alone. However, that meal isn't exactly swimsuit season friendly when consumed regularly- unwanted attributes that often accompany it are bloat and a side of guilt. That's the case for me, at least, and no one has time for that!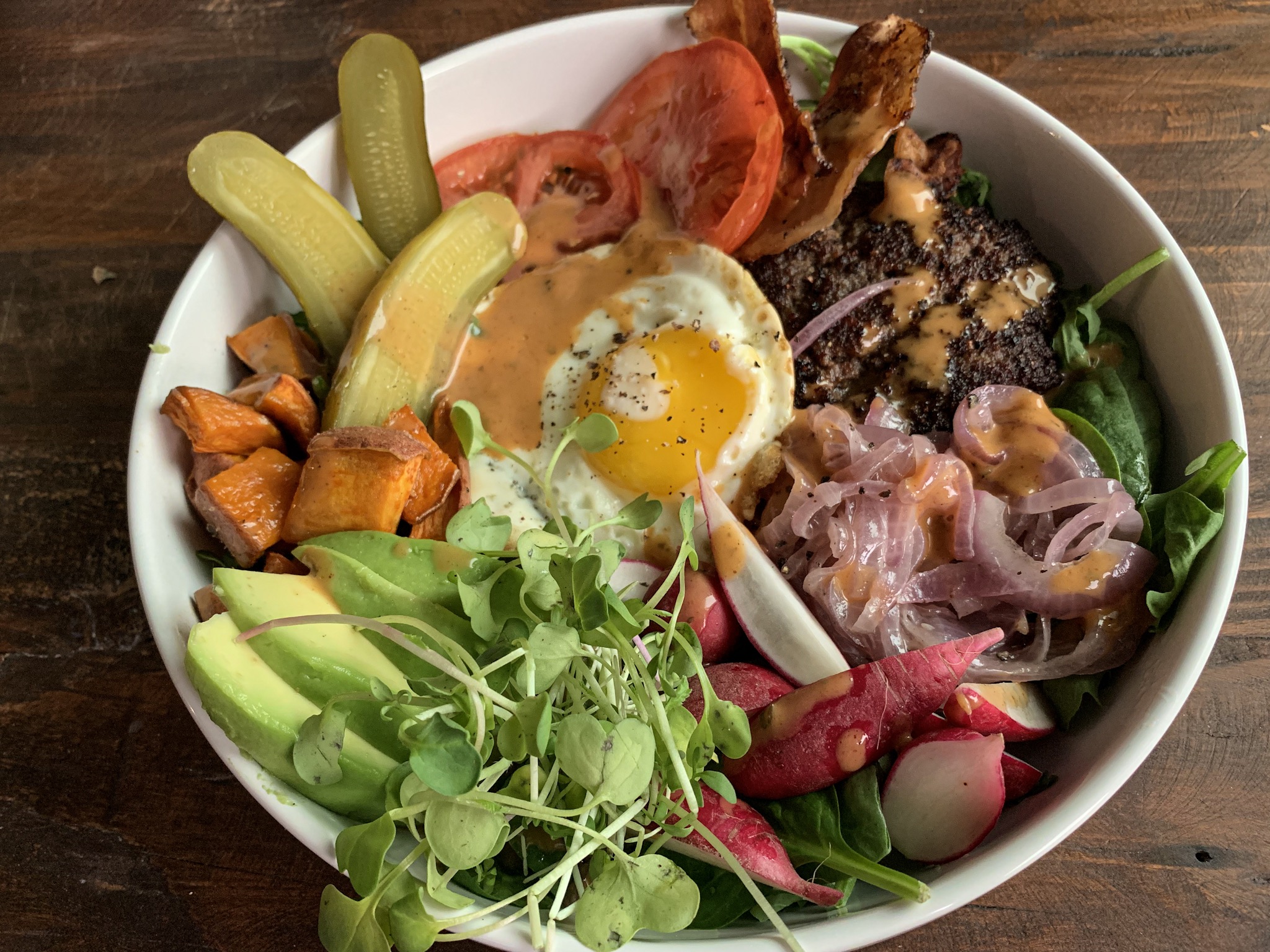 So for this recipe, I made it my mission to create a healthier burger experience, one that is still desirable and drool-worthy. I threw out the bun and added some greens and loads of organic vegetables to make this hearty bowl feel less like a salad. Ingredients like grass-fed Beef, all natural uncured Bacon, organic produce and pastured Butter also had a hand in adding health benefits and amplifying the dish.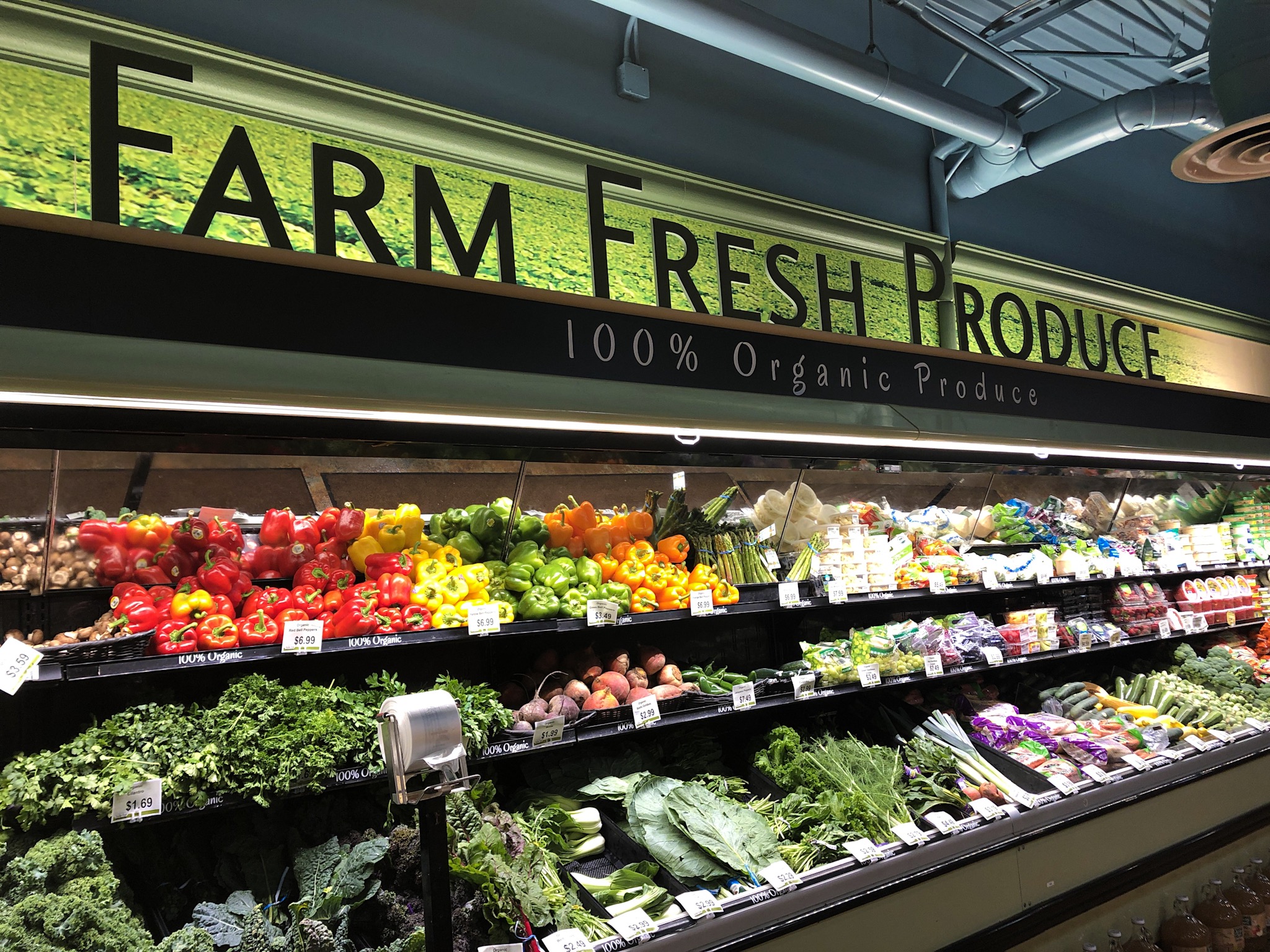 One of the best parts about this recipe? Every single ingredient listed can be found at my absolute favorite local health food store- Rollin' Oats!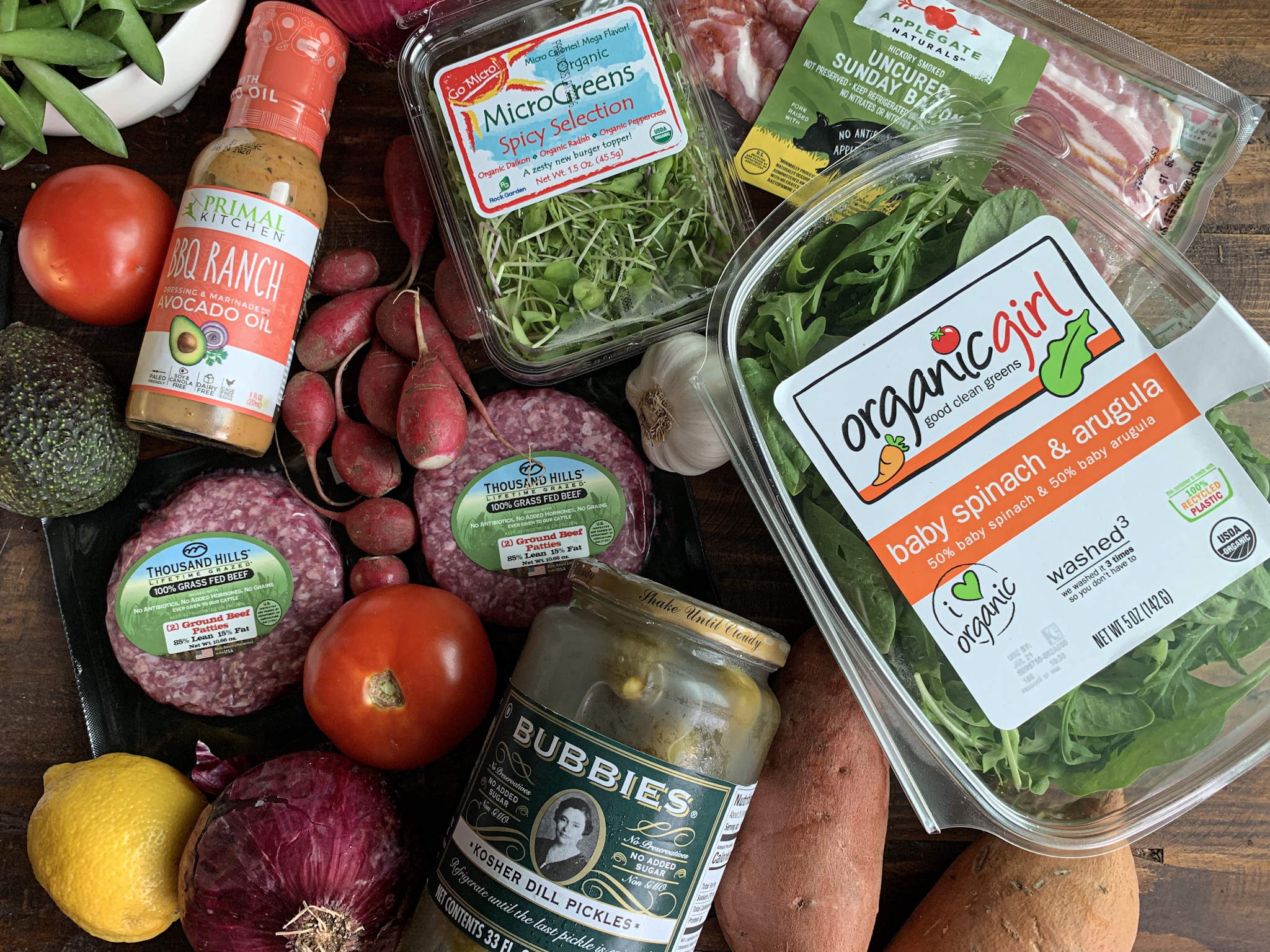 While the bowl itself is packed full of flavors, I wanted to use a dressing to bring the ingredients together harmoniously, without overpowering the other flavors. Fortunately, Rollin' Oats sells Primal Kitchen dressings and marinades that do not contain any dairy, gluten, refined sugar or soy, but still taste phenomenal. For this recipe, I opted for the BBQ Ranch, but any number of their dressings would pair well.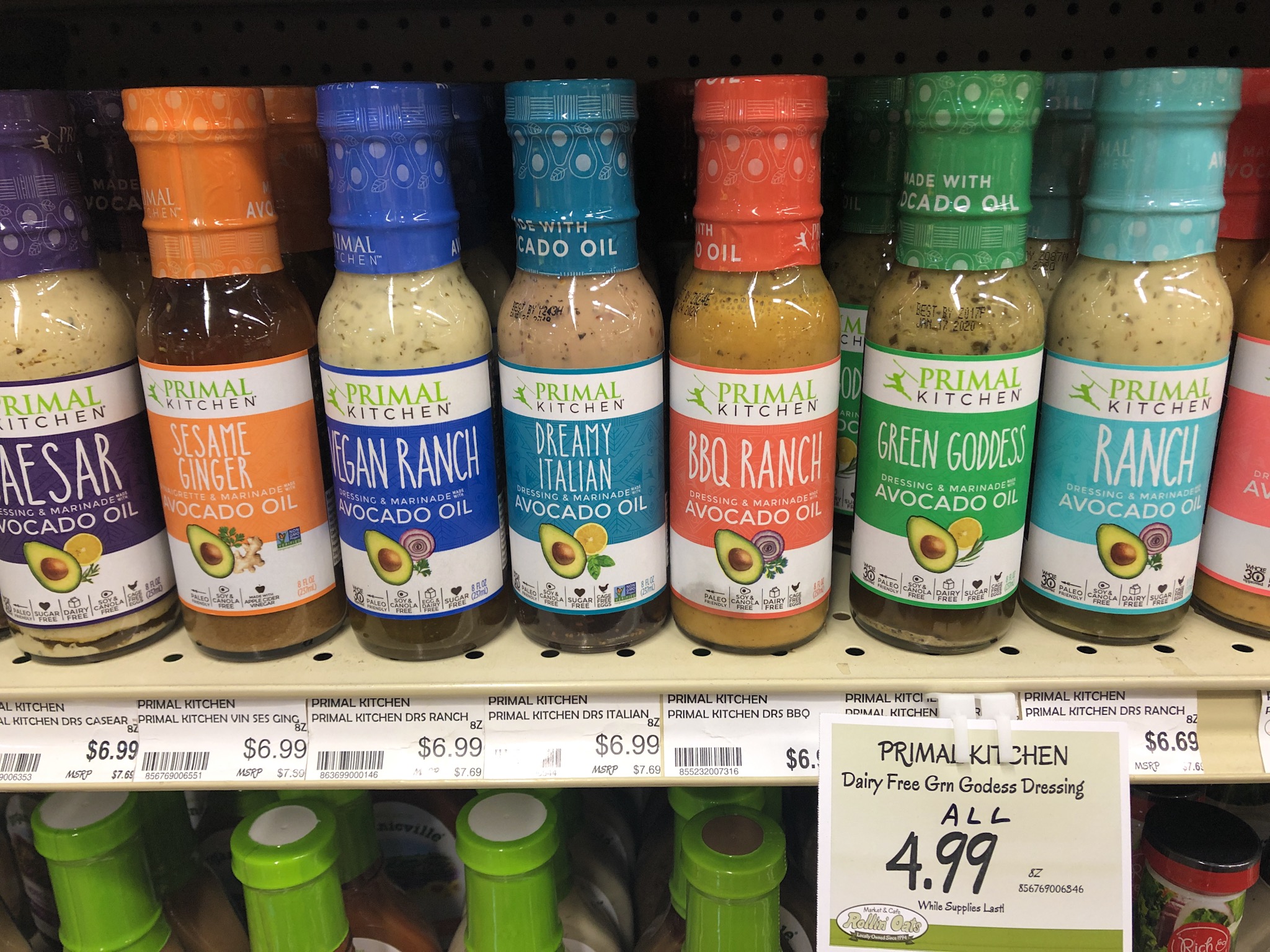 While you're picking up the ingredients for this recipe at Rollin' Oats, you won't want to leave without picking up a beverage to sip on with your meal! They have an incredible selection of craft beers and wines to choose from.
Remember, creativity is more than welcome with this recipe! Leave off the Egg, add additional veggies, use different greens, and so on. Additionally, this recipe is totally kid-friendly! In fact, allowing them to build their own bowl is a great way to get them to help in the kitchen.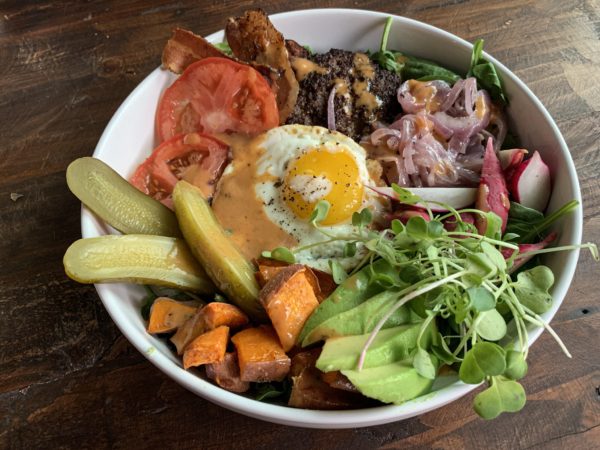 | | |
| --- | --- |
| | |
Preheat the oven to 425F. Toss Sweet Potatoes in a medium bowl with Olive Oil and a few fresh grinds of Salt and Pepper each. Line a baking sheet with parchment paper and place the Bacon on one half and lay the Sweet Potatoes in one single layer on the other half. Bake for 20-25 minutes, depending on how you like your Bacon cooked. We like it crisp and almost burnt, so, we usually go the full 25.

While the Bacon and Potatoes Cook, heat a medium pot or dutch oven over medium low. Add Butter to pot and once melted, add sliced Onion and season with Salt and Pepper, to taste. Caramelize slowly, stirring every couple of minutes, until Onions are soft, but not too mushy, about 20 minutes.

In the meantime, prep your bowls. Grab a handful of Greens for each bowl and lightly drizzle with Lemon juice and Salt and Pepper. Set aside while the burgers are prepped. Again, any greens will do! Rollin' Oats has numerous options from Organic Girl that I love.

Heat a large skillet (preferably cast iron) over medium-high heat and add Ghee. Generously salt and pepper each burger on one side and carefully add to the pan, salt and peppered side-down and smash burgers with a spatula to thin. Season the other side of the burger. Cook each side for 3-4 minutes- this will ensure a great crust on the outside.

When Burgers are done, turn heat down to medium. Add eggs, one at a time and cook until whites are set, but yellow is still runny- about 3-4 minutes.

For assembly, to each bowl, add a Burger, one piece of Bacon, Onions, Sweet Potatoes, Tomato slices, Avocado, Radish, Pickles, Egg, Micro-Greens and drizzle with Primal Kitchen BBQ Ranch dressing, if desired.