What's New at The Mill Downtown St Pete? Menu Items and Signature Cocktails
What's New at The Mill Downtown St Pete? Menu Items and Signature Cocktails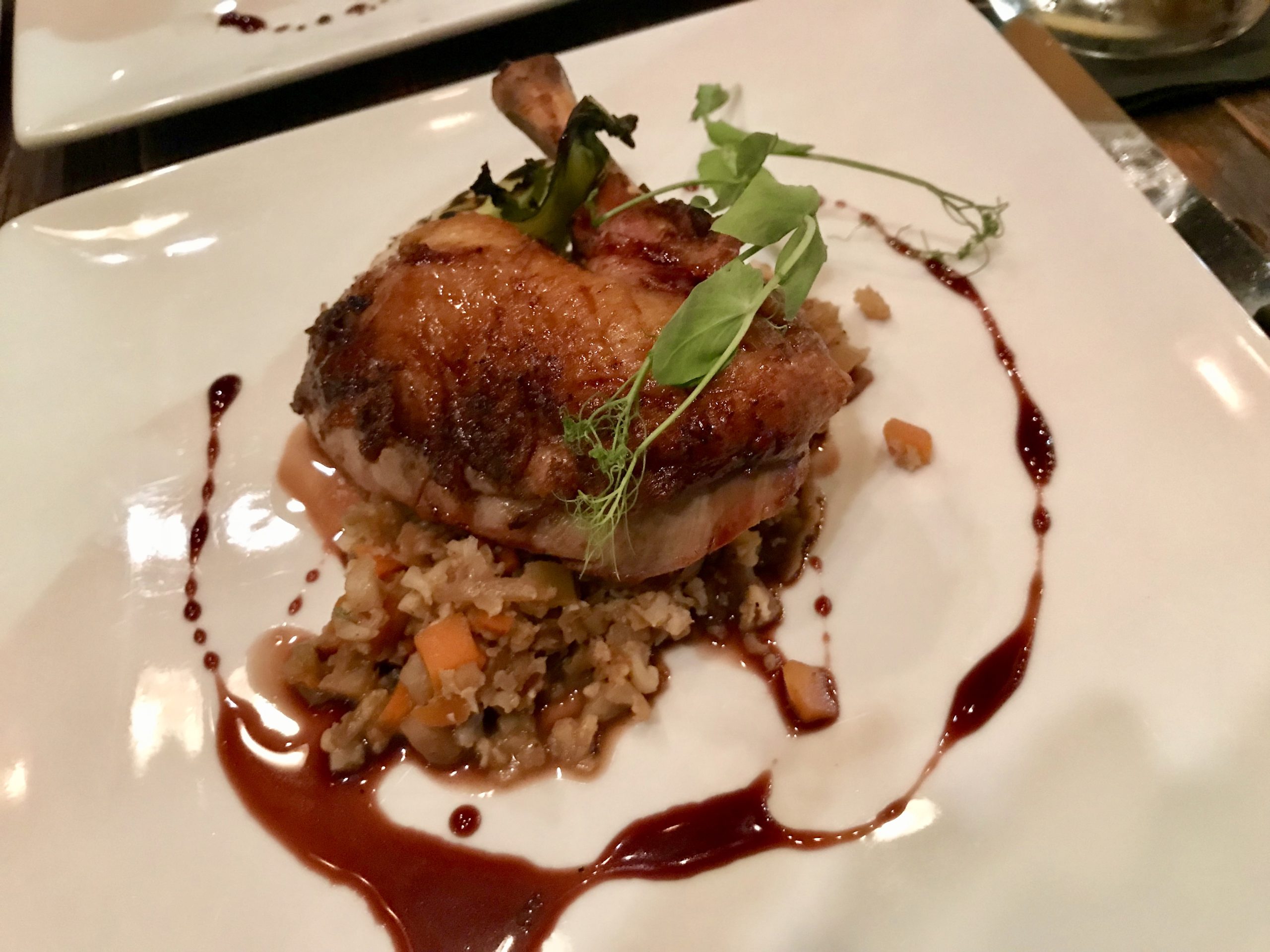 Since The Mill Downtown St Pete opened in the summer of 2015, it has become a downtown staple. A month or so ago they quietly updated their menus with some new dishes and signature cocktails. Of course they kept favorites such as the Watermelon Bruschetta, the Mill Burger and the Southern Belle Salad but have now added some soon to be new favorites. They invited us in to check out a few of the new items. At the bottom of this article, you will find all of the new menus.
Oh, and did I mention that they take reservations now? You can call or use OpenTable.
They have added seven new cocktails to their cocktail menu. I first ordered the Healthy Hangover (Wodka Vodka, Pomegranate, Raspberry, Lemon Juice and Ginger Beer) and Kevin tried the Big City Sour (Angels Envy Bourbon, Lemon, Simple Syrup, Egg White and a Ruby Port Wine Finish). My drink tasted almost like a Cosmopolitan Moscow Mule and Kevin's had that deep Bourbon flavor that danced well with the lemon and ruby port wine. Our very knowledgeable server, Jim, also brought out the featured cocktail of the night which was the Just Peachy (Angel's Envy Mill Blend, black walnut bitters with a nectarine of peaches, garnished with lemon). The Just Peachy was my favorite. Not too sweet, not too sour, it was just right.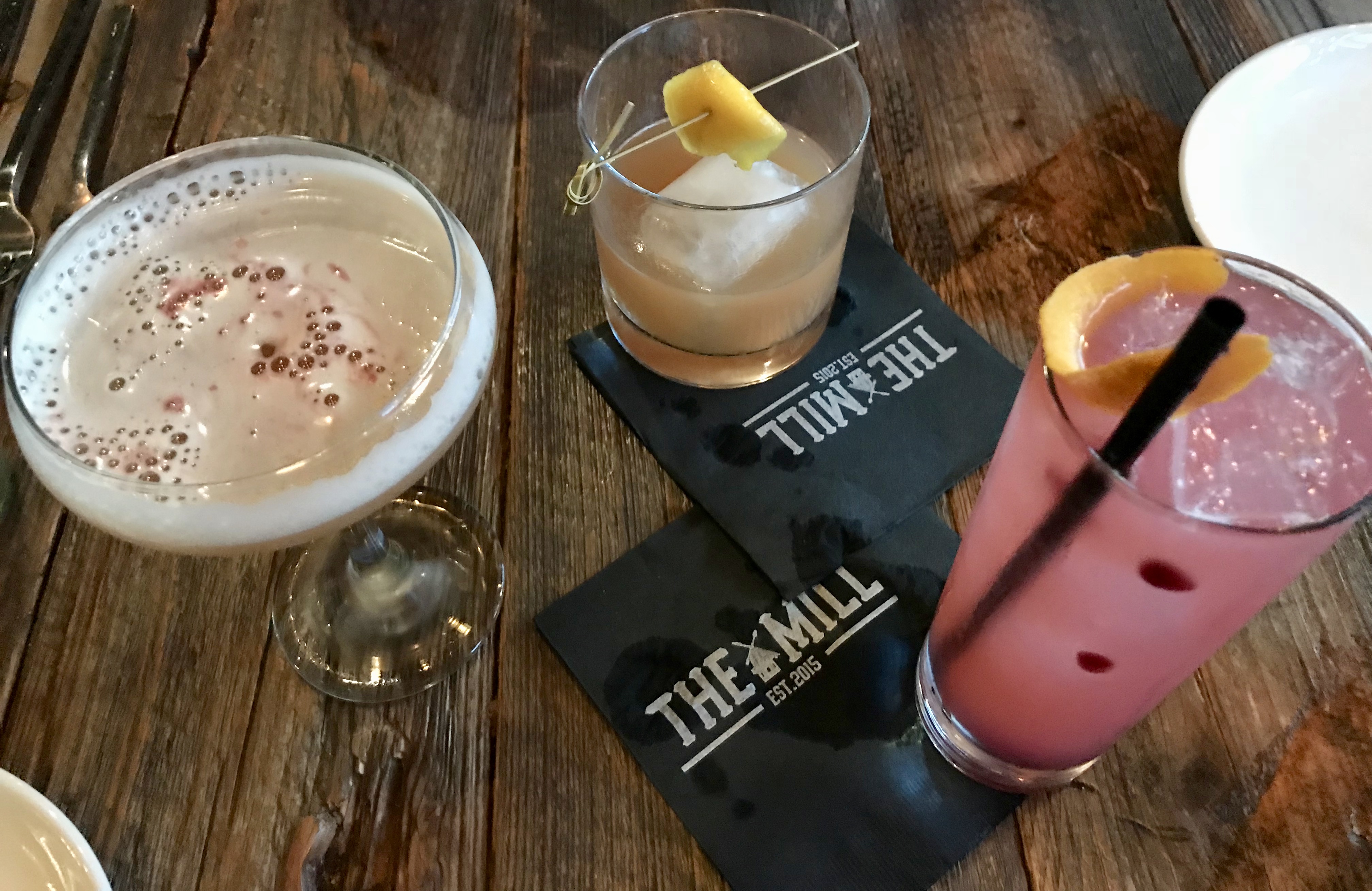 Chef Ted started us out with an amuse bouche that is not on the menu. It is an acorn squash that is peeled and quick fried and topped with a Rillette of duck and scallop confit with capers and prepared with a porter mustard glaze. It was delicious. There were elements of citrus that played very well with the depth of the duck and saltiness of the capers.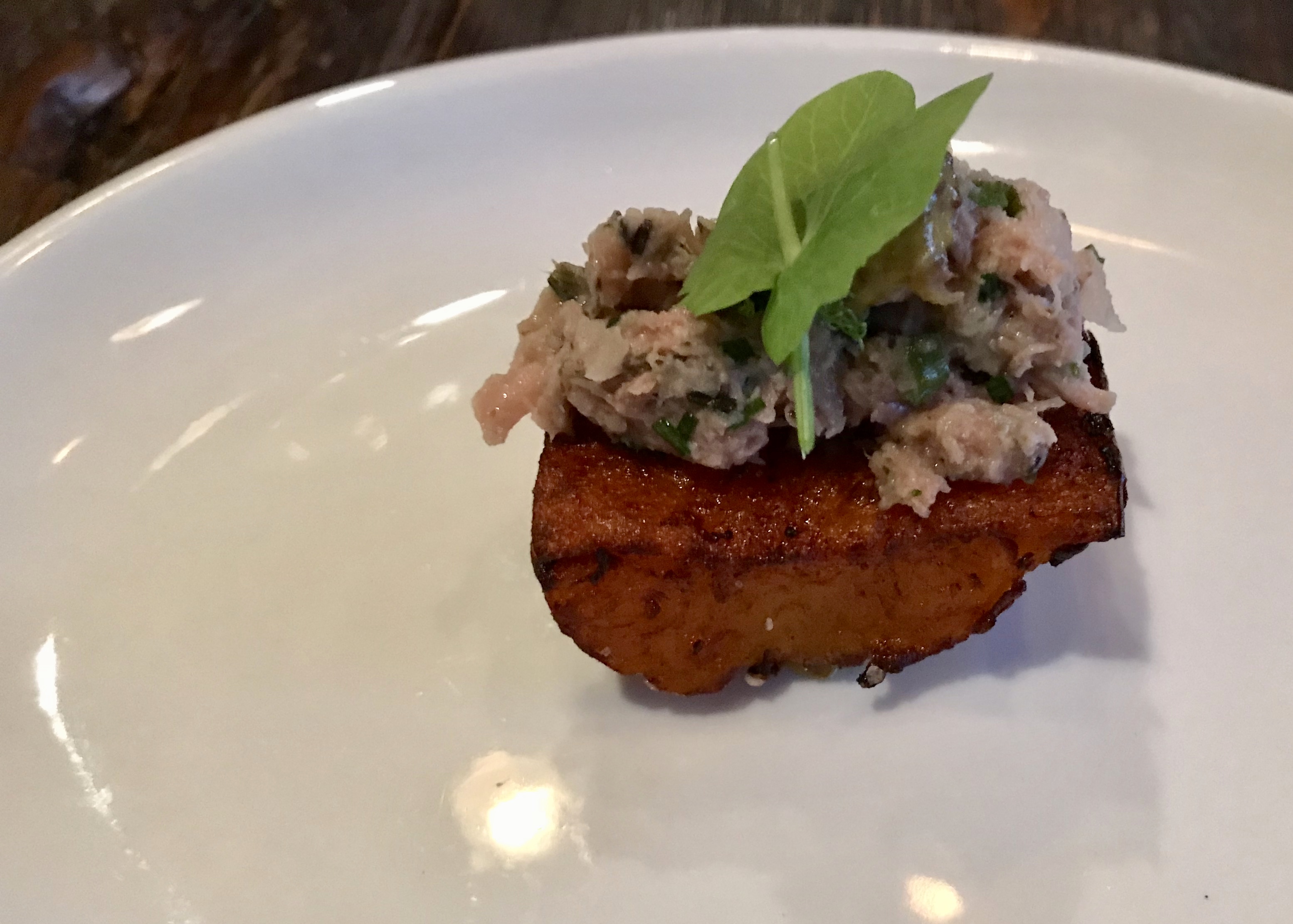 The Caramelized Maple Butternut Squash Hummus was our first new menu item. This is one of their best selling starters. Ironically enough, as we always say taste is subjective, this was not a dish we would order again. The first thing I said was that I feel like I am eating pumpkin pie and I don't like pumpkin pie or anything with pumpkin for that matter. It was a bit sweet for our tastes since we typically prefer savory flavors. However, there are many people out there that will absolutely love this hummus.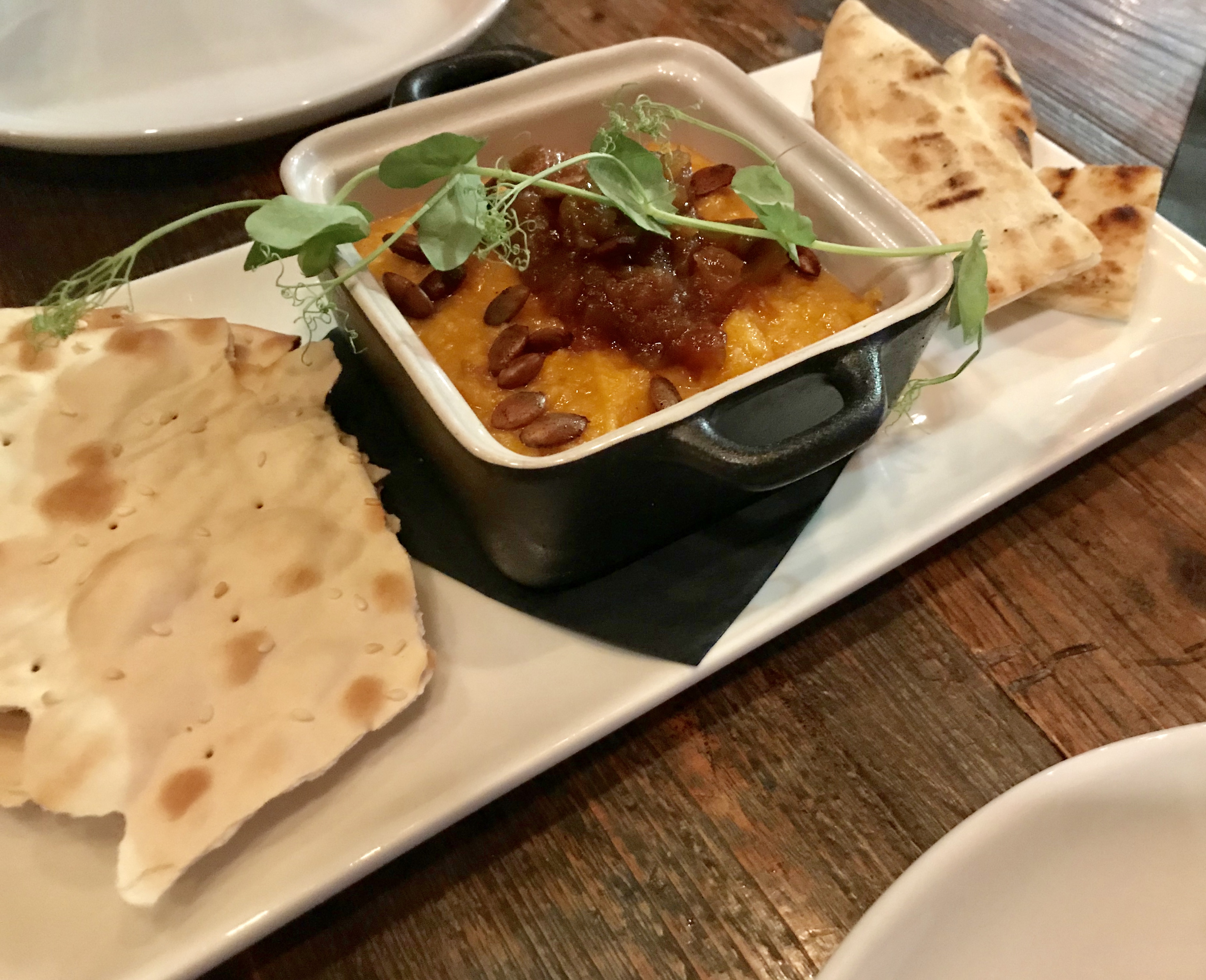 Luckily, the hummus was followed by Pimento Crab Corn Fritters…now these are savory with just a touch of sweetness for balance. You will savor the sweetness of the Blue Crab with pimento cheese and corn folded in. The fritter is then drenched in an egg wash and quick fried. They are set upon a bacon jam with brown butter and sweet onions and then finished with a curried yogurt remoulade and pea shoots. The marriage of the corn with the bacon balances perfectly to create the savory and the remoulade adds a lightness to the dish. The fritter itself has a great mouth feel with a bit of crunch.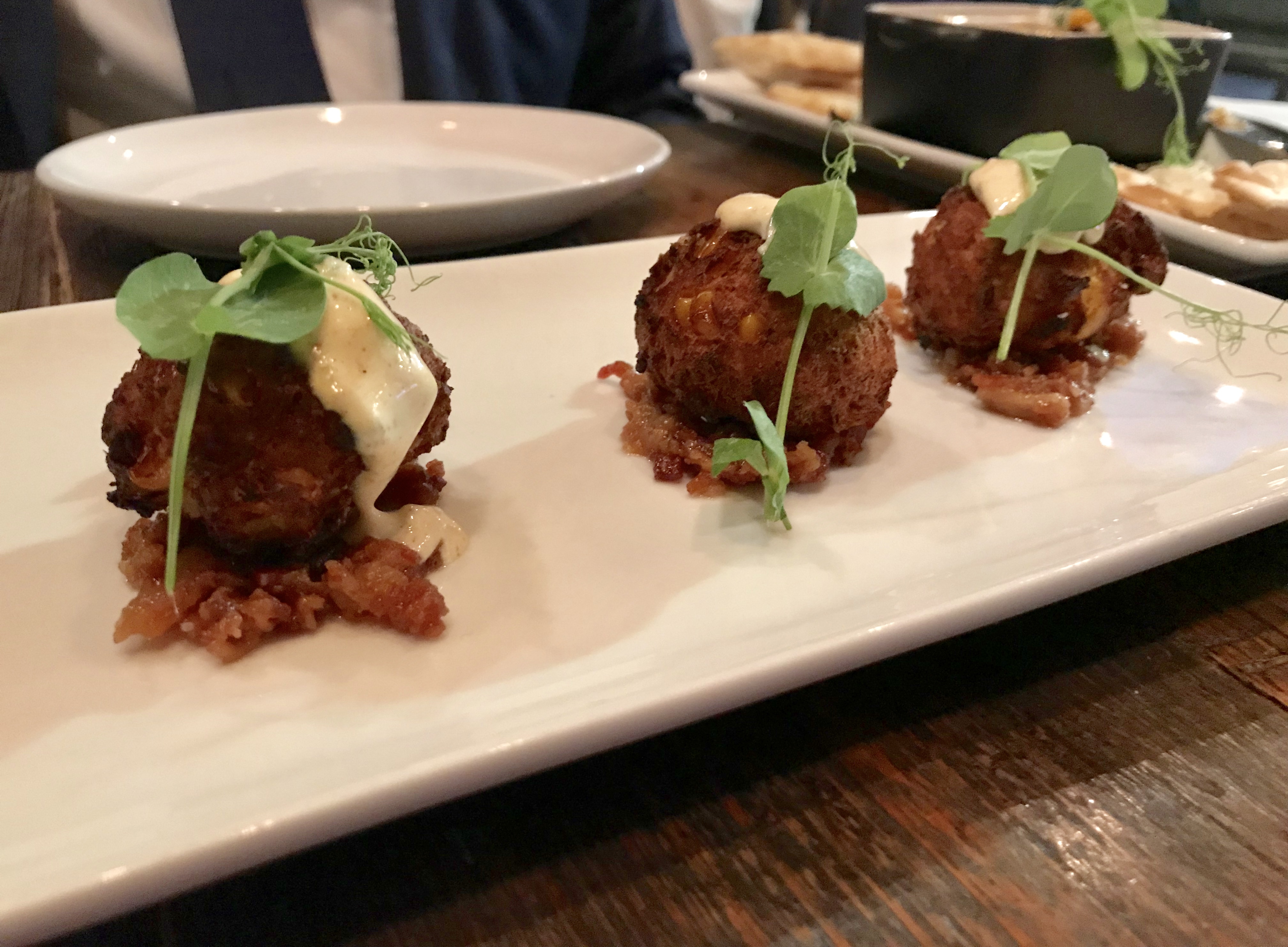 I am so in love with the Southern Belle Salad that I probably would not have ever ordered the Phyllo Feta Salad and that would be a travesty. Just look at it! It tastes even better than it looks. That Phyllo Feta is the devil in disguise if you are on a diet. It is so craveable. The Feta is wrapped in Phyllo and baked to a golden brown. It is a terrific accompaniment to the spinach salad with blackberries, red onions, yellow grape tomatoes and highlighted with spiced walnuts which hold up well against the sweetness of the Bosc pear and the blackberry vinaigrette dressing.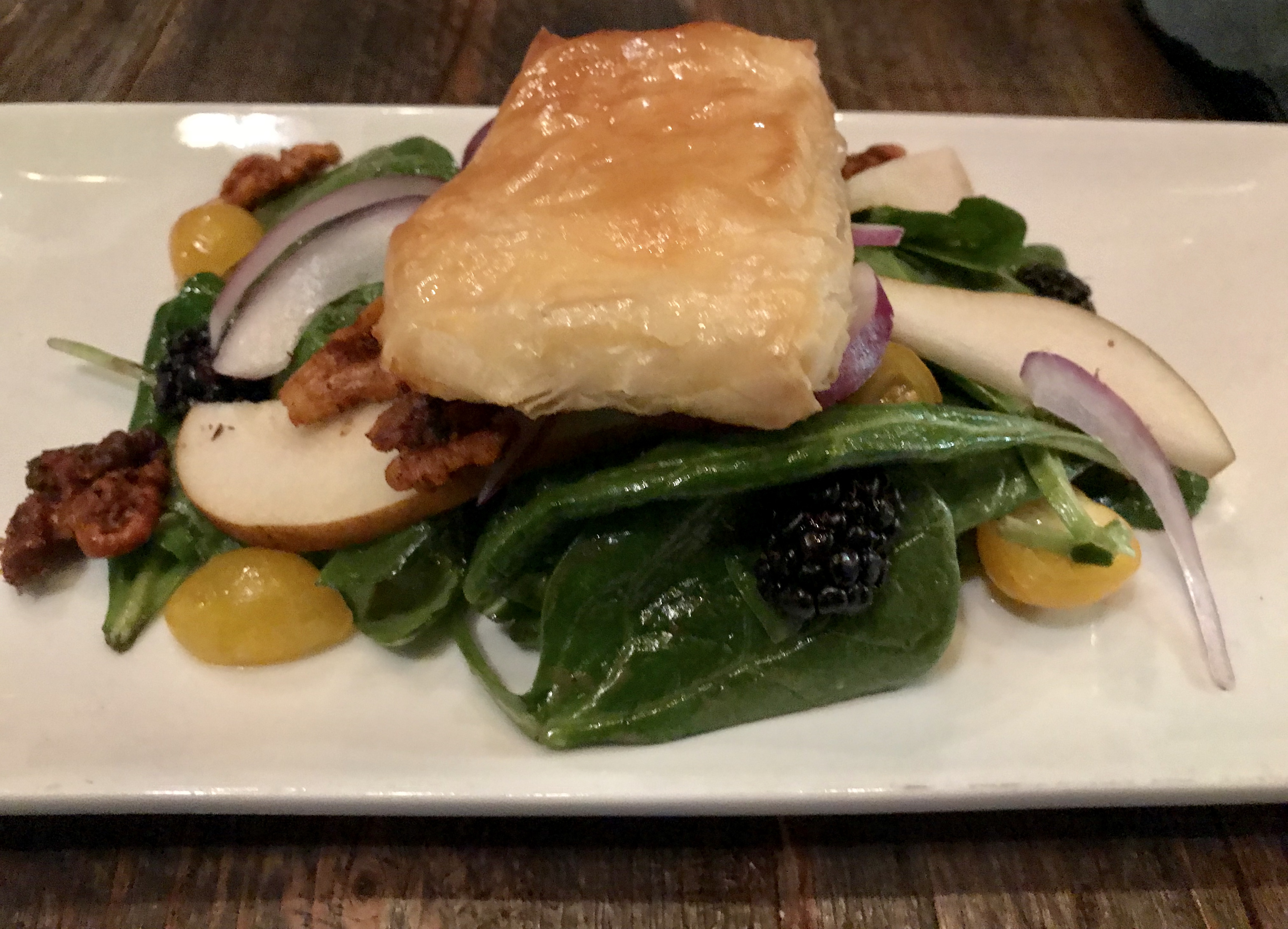 As soon as I saw the next dish my mouth began to water. What a twist on seared tuna. It is sushi grade tuna that is rolled in a light dusting of crushed espresso beans and then lightly seared. The tuna is served on top of a bed of Himalayan red rice that has roasted apples folded into the rice and an eggplant mole made with Fresno chiles that you will feel start to bite mid palette. To cool off the heat the dish is topped with Labneh – which is yogurt with the whey pulled out so that it thicken like a cheese. The tuna is also served with long beans. This is an ambrosial dish. All of the components complement each other into a perfect epicurean delight.
Also pictured below are our next cocktails. On the left is the Absinthe Minded made of Beefeater gin, yellow chartreuse, dry Curacao, Benedictine and lemon juice and then finished off with an absinthe rinsed glass. Being a hater of anything absinthe, I did not try this one but Kevin loved it. On the right, is What's Up Doc? This is a blend of Corazon blanco, carrot-ginger juice, lemon and honey. So good!! We really enjoyed all of the new cocktails.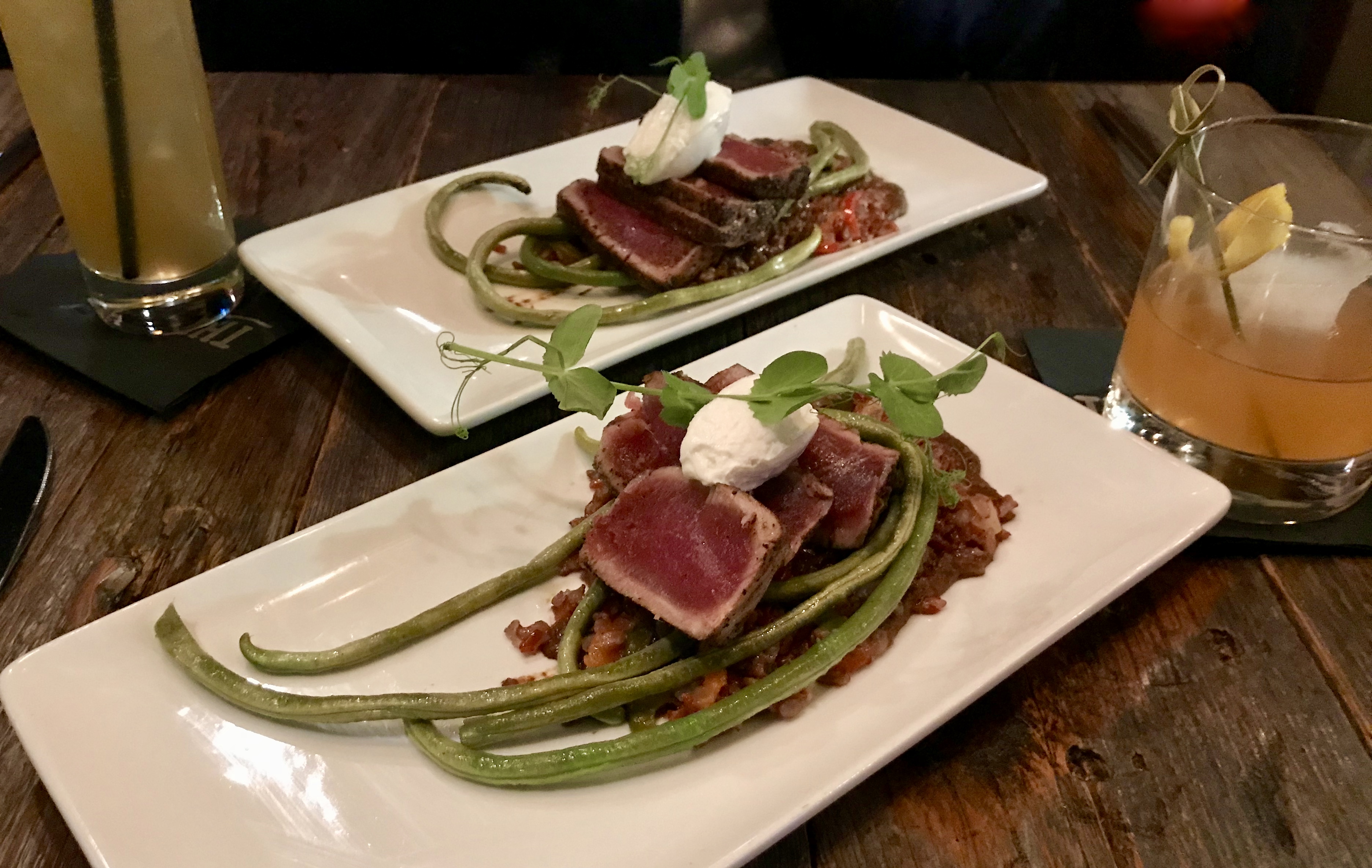 Our last dish was the Crispy Roast Duck. To be expected, this tantalizing dish is another ingenious marriage of eclectic ingredients that delightfully works incredibly well. Kevin described the duck as tasting like an Asian crispy chicken. The duck is topped with a blackberry, soy, caramel drizzle and served atop baby bok choy that is cooked with some citrus al a plancha style, and cauliflower fried rice that is fried with onion, celery and carrot. You have to work a little for this one because of the bones, but it is worth the effort.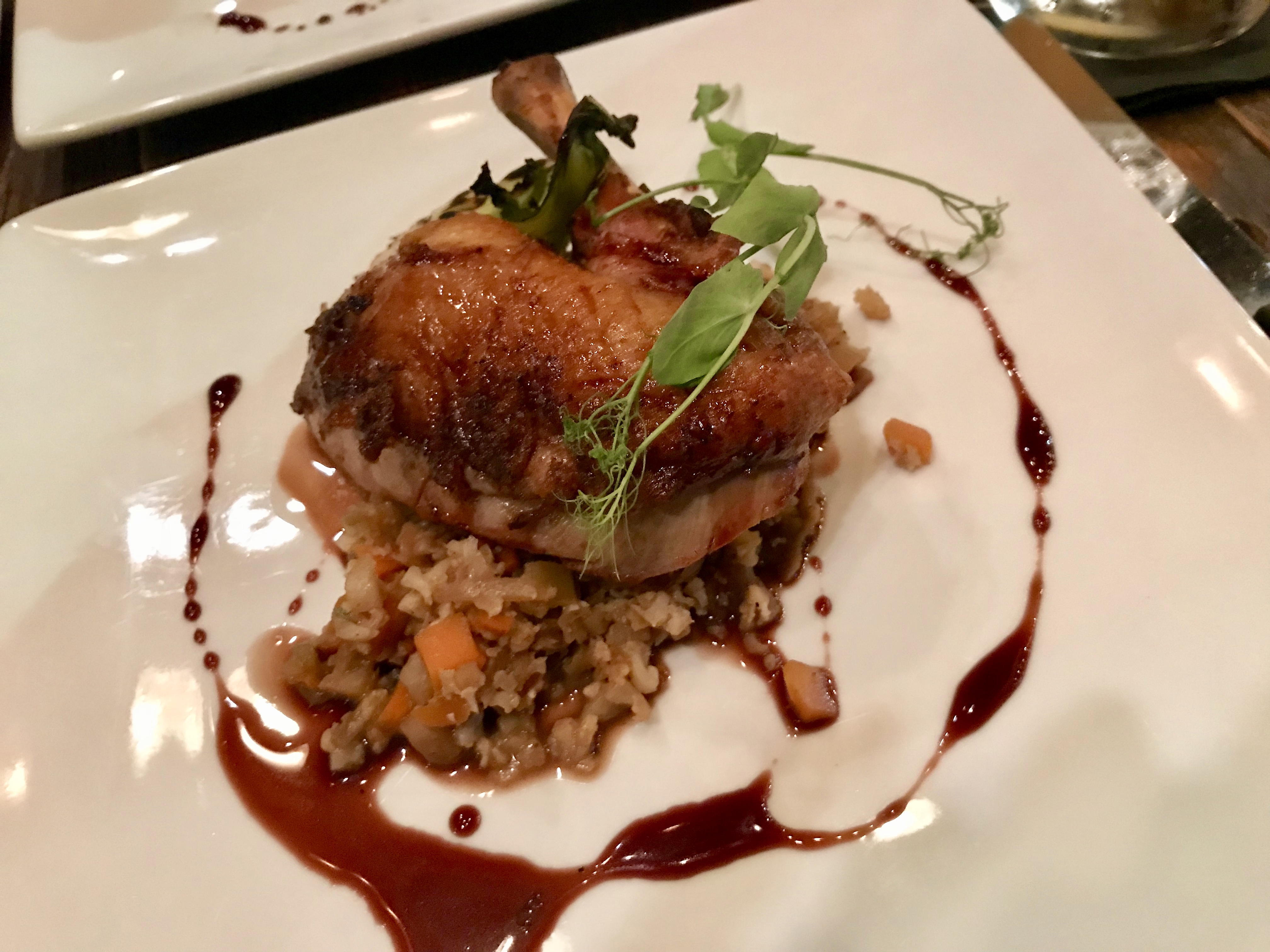 Dessert is not really our thing but you must check out the video below on how this Apple Streusel is served. Layers of Fresh Apple Cake are layered with Apple Cider Cream Cheese and then surrounded with a Cinnamon Mousse. Crunchy Almond Streusel garnishes the plate and the dessert is served with a warm Caramel Sauce, poured table side onto the dessert, melting into its core. I don't think words need to describe how scrumptious this was.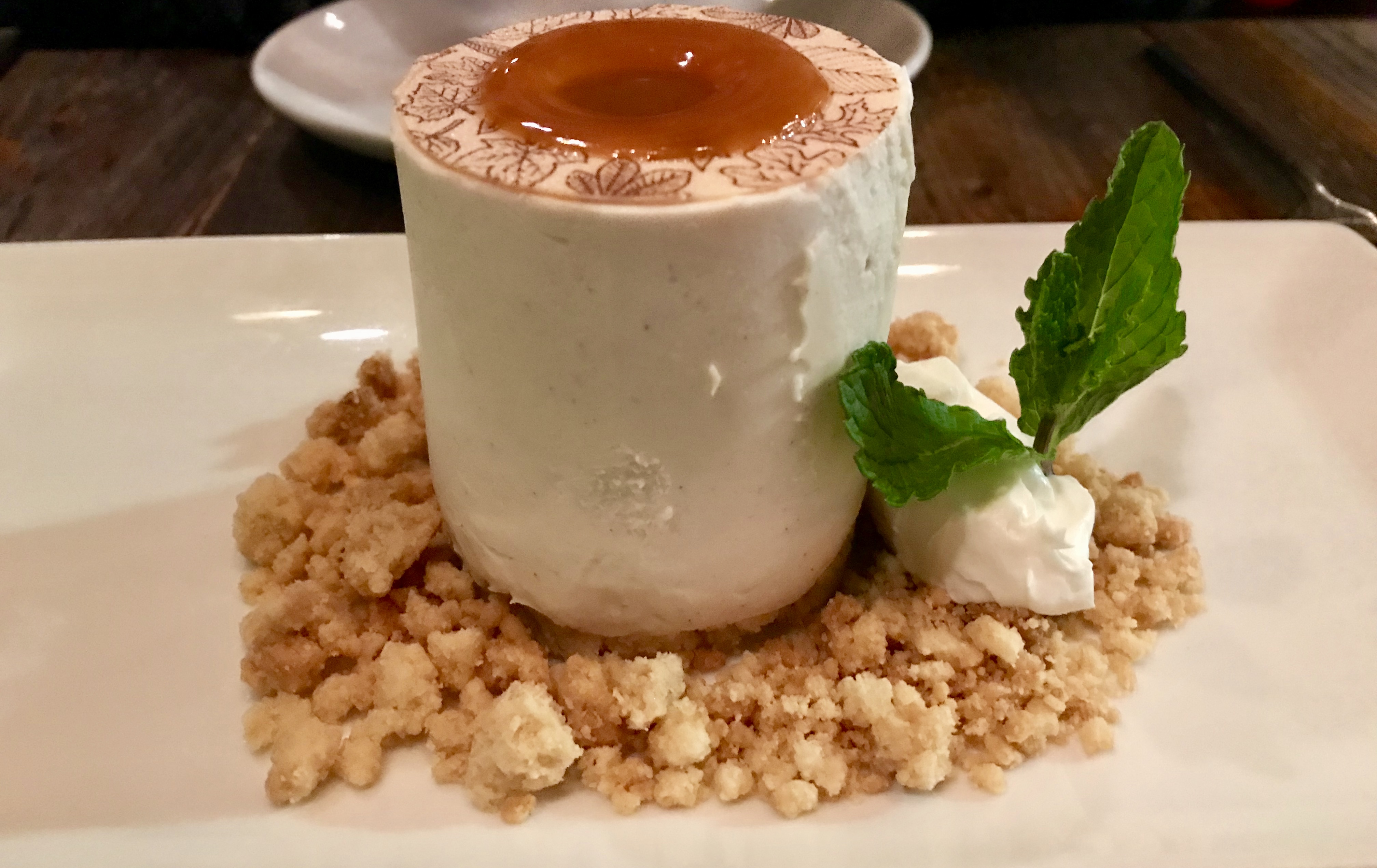 OpenTable Reservation
Make a reservation right now, and tell them that St. Petersburg Foodies sent you!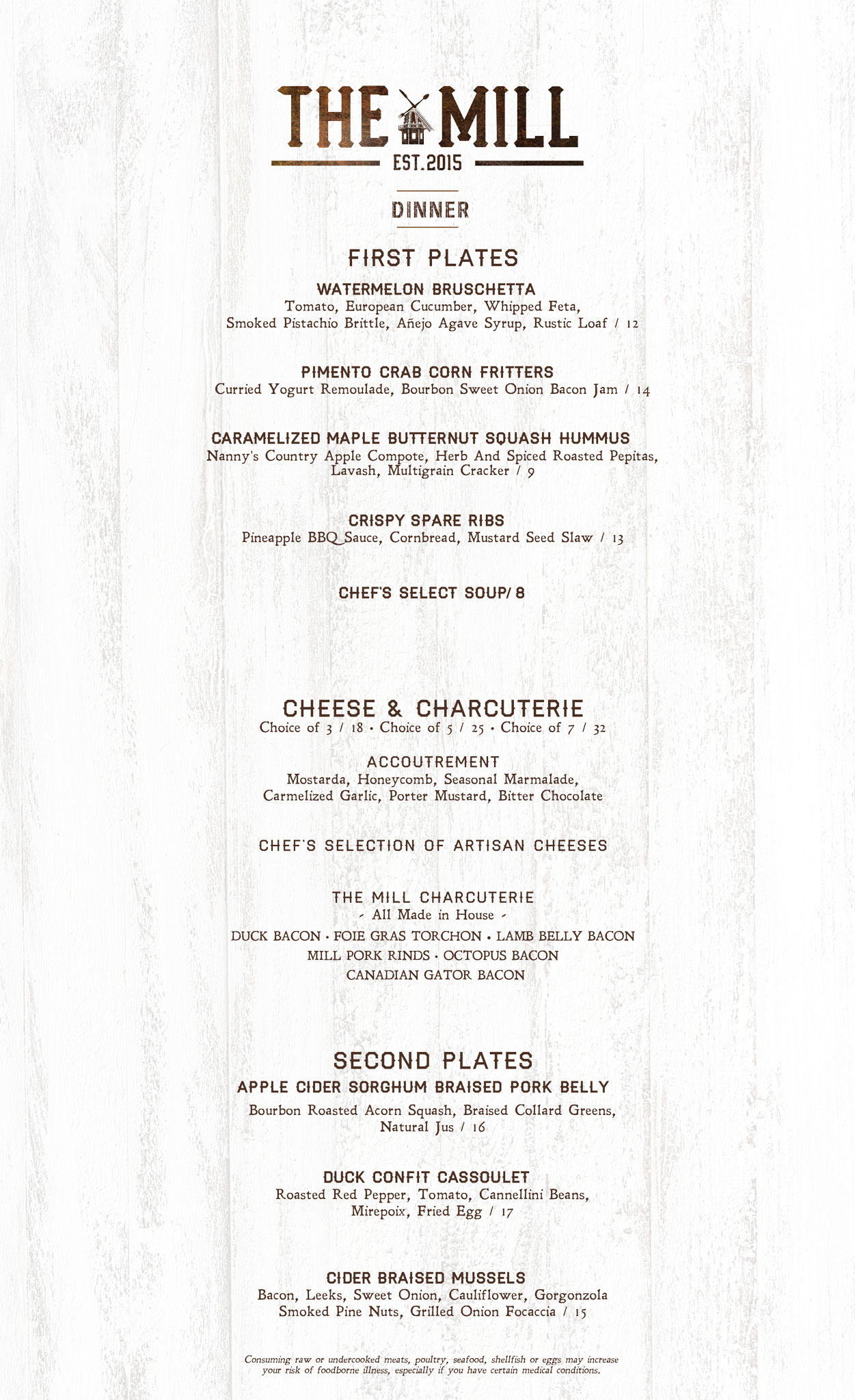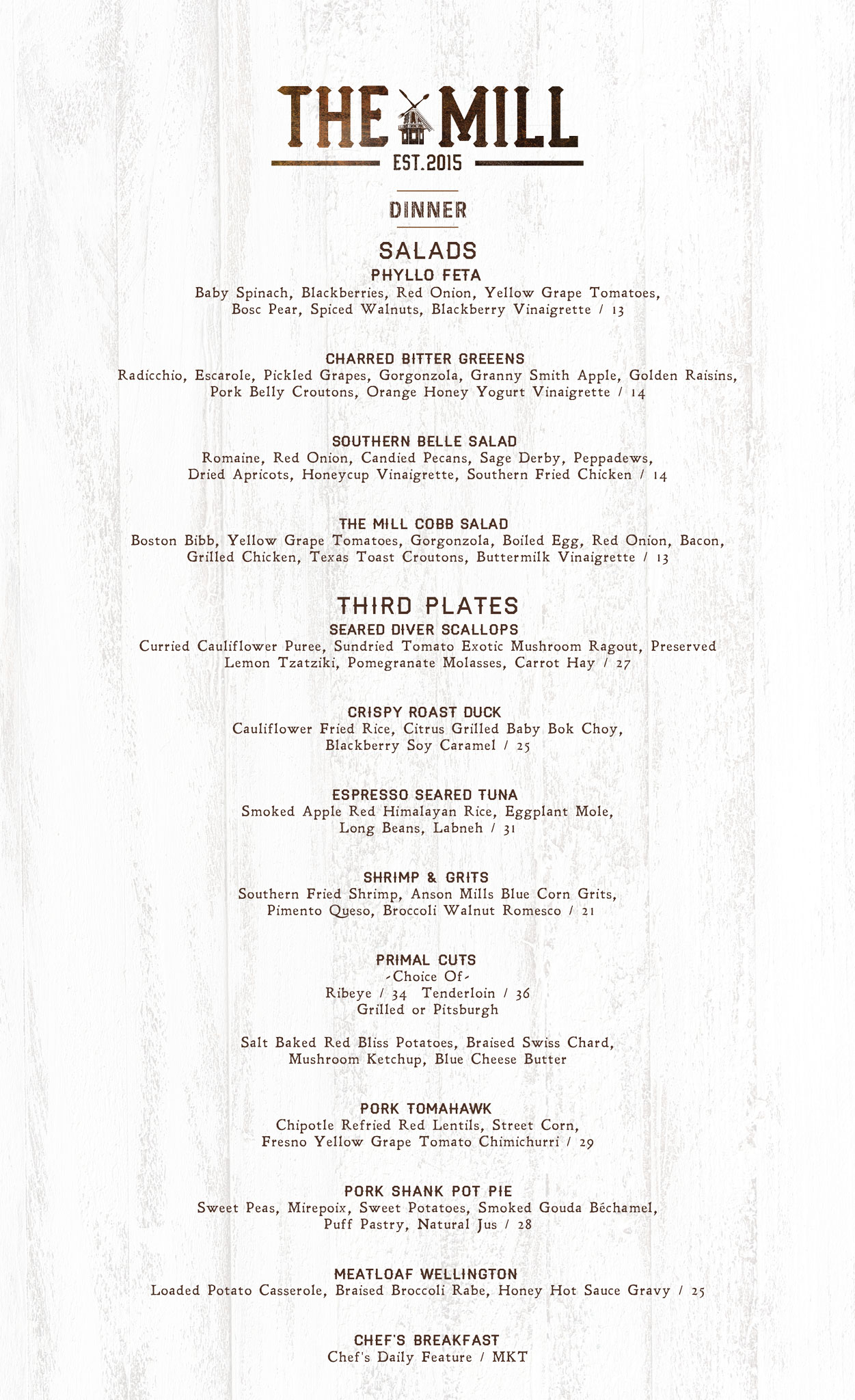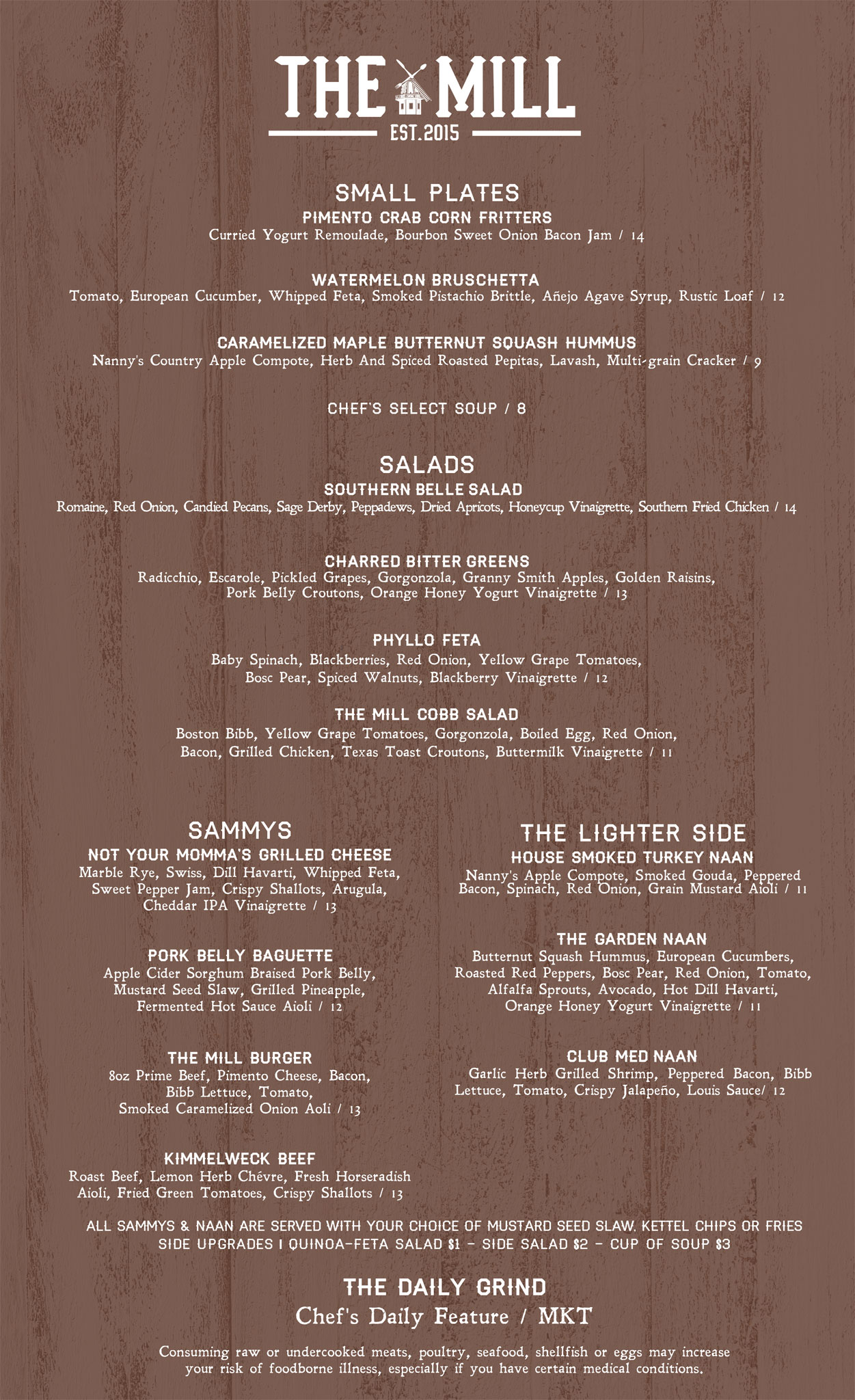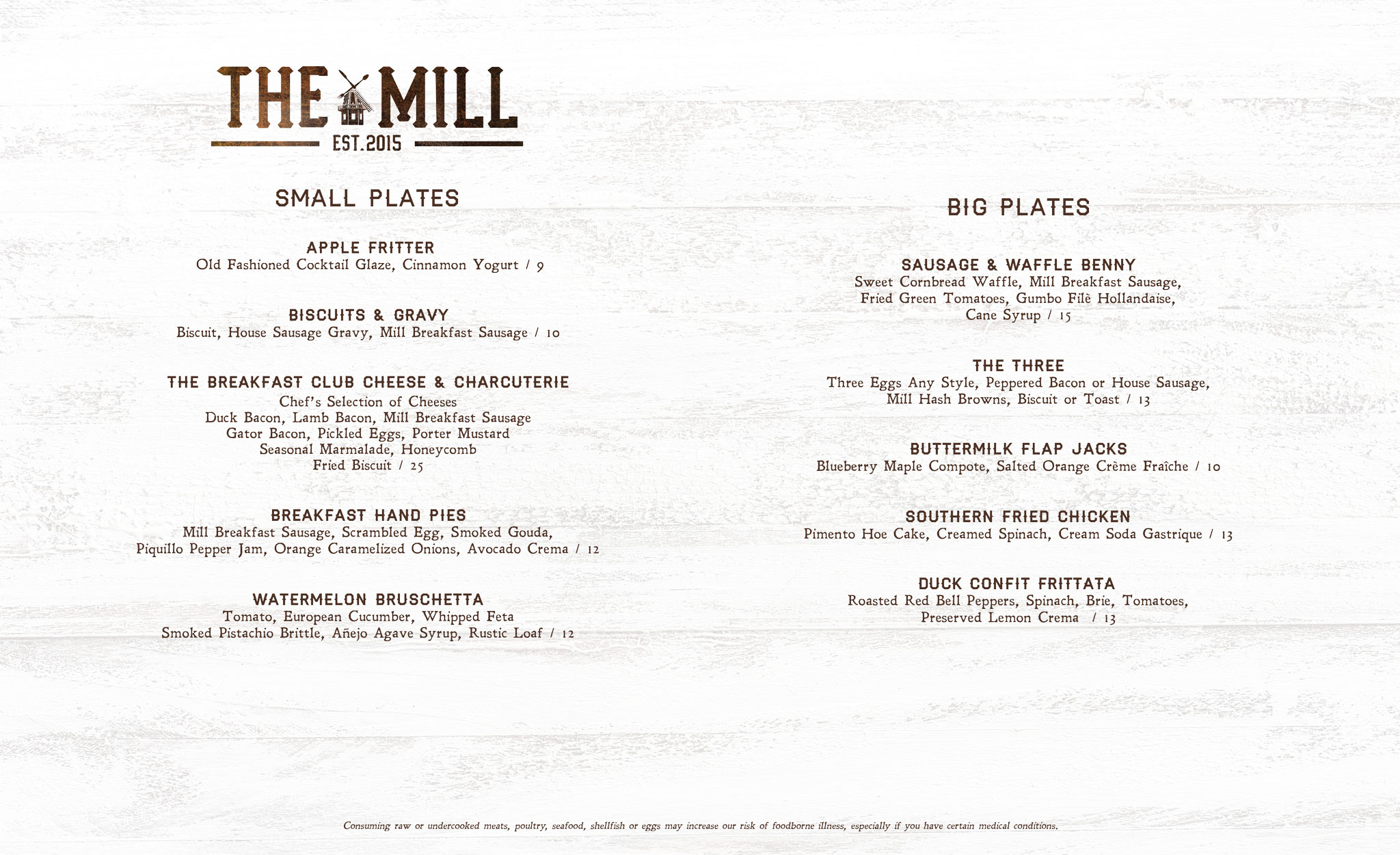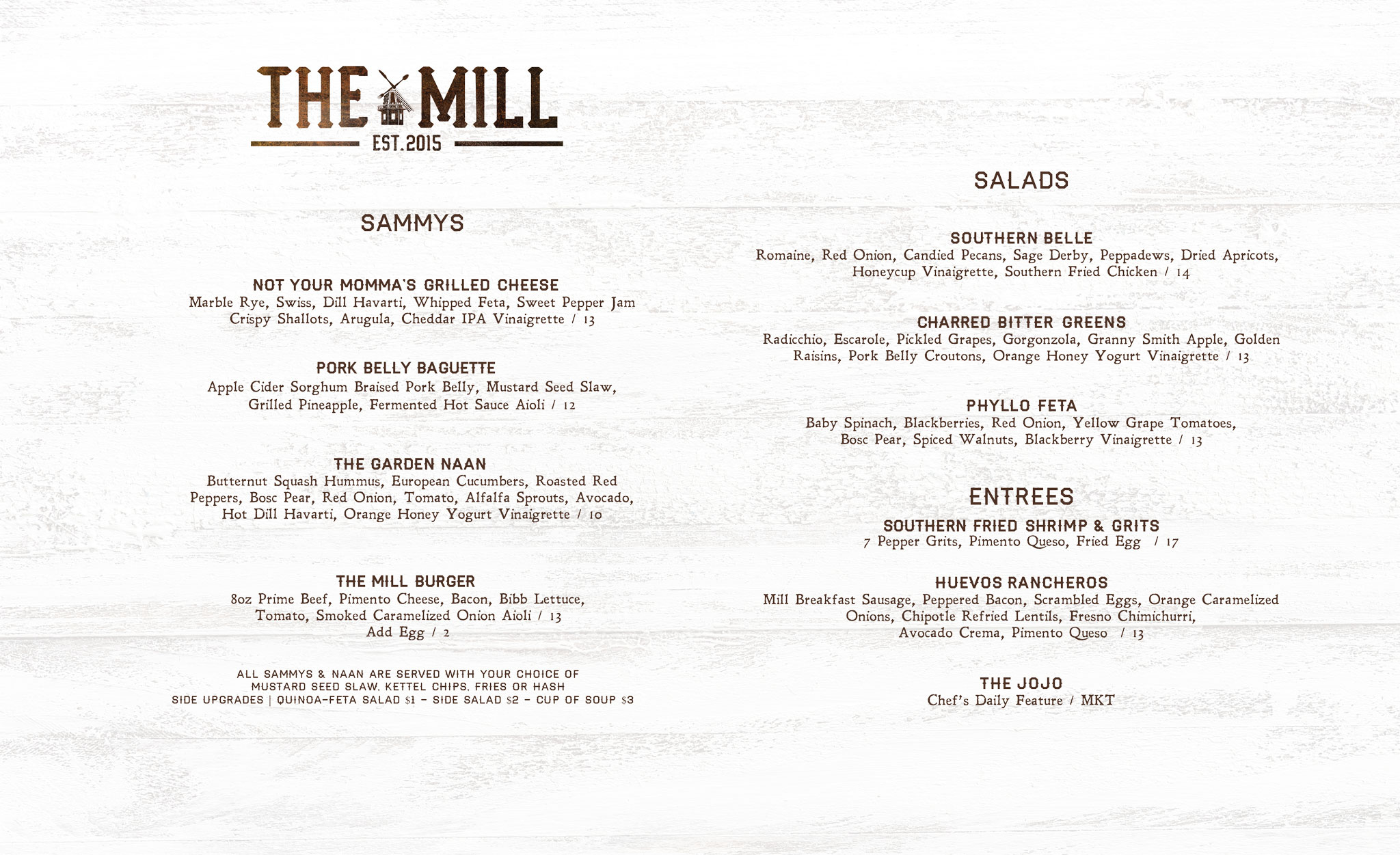 Serves up New American Cuisine. The Mill is designed to be an all-around sensory delight. From the unique decor and top-notch libations, to Chef's delectable creations. Their moto is "Amazing food, without the Attitude!"
DISCLAIMER: Kevin, Lori, Abby, Haley, & Lindsey do not dine anonymously (this would be impossible) and we sometimes get free food (though never expected). However, we dine with the locals and we support our own. You will always get honesty in a respectful manner. We do not include any large national or regional chains in our ratings and reviews. We focus on independent locally owned eateries exclusively.

PLEASE NOTE: Reviews reflect a certain moment in time. Some restaurants stay extremely consistent over many years, and some change for the better or worse. Some things that may change are: chefs, recipes, food suppliers, ingredients, philosophies, ownership, etc. We always hope that you have the same good, or great experience we had.
More Foodies News, Reviews & Recipes