Lori Brown · Dec 9, 2017 · 9 min read
A 24 hour diner in Downtown St Pete? YES! Time to be excited! Get ready for the grand opening this Monday, December 11th at the stroke of midnight. (To clarify, it's technically Tuesday morning that they open.) This is not your average diner. As Hans Klenke (owner of Del Mar Gastro Lounge) put it, "The place looks hip while still having a modern sense of diner with a french flair."
Read all about the opening and view the interior here
You can view the menu at the end of this article but it mainly consists of classic diner fare with a twist. They even offer healthier options with a build your own quinoa bowl. And they have a full liquor bar with some delectable cocktails.
We were invited to the second evening of the friends and family opening last night. Friends and family openings are practice runs, so there are usually things to tweak and they want the feedback. I was impressed that all  of the owners (Renaud Cowez of Tryst, Raphael Perrier of Kahwa and Chef Jeremy Duclut of Cassis) and the manager (Jimmy Brothers of Tryst) came over and wanted completely honest feedback, which we gave them.
Since we were there in the evening, we weren't give the option for breakfast, however the entire menu will be offered 24 hours a day once they open on Monday night, December 11th/12th at midnight - it's technically way early Tuesday morning.
We started with cocktails, I ordered the The Geuse (pronounced like juice) at 2nd (Hennessy, Cognac and St Germain paired with muddled cucumber, lemon, sage and then topped with champagne. Typically it is served in a martini glass, up but I requested mine over ice because I tend to be klutzy. I really enjoyed this. It wasn't too sweet, was very refreshing and I would have ordered a second, but Kevin wanted us to try something different for purposes of writing this. Kevin ordered the 2nd2  (Boodles gin and St Germain flavored with black currant and lime). For those of you that love Cosmos and sweeter drinks, this is the drink for you.
I must also remark on the service and enthusiasm of the employees. Our server, a newbie to the area from Seattle, JR, was fantastic, friendly and on top of things. However, one of my biggest pet peeves is condensation from my drinks on the table and at first we were not given cocktail napkins. Much to my delight a very friendly server named Drew, swooped in before I could even ask and put cocktail napkins under our waters and cocktails. I mention this because I have noticed at other places that for some reason they put cocktail napkins or coasters under waters but not your other drinks. I find that odd.
We were told to try as many items as we wanted. We chose one appetizer, one sandwich, a burger and two entrees. I LOVE fried pickles!! But I have been spoiled by the fried pickles at Engine No. 9. They were, up until now, the only place around that fries them as spears. When I asked the question, I was sure they were going to say they were pickle chips, but much to my amazement - SPEARS!! Yay! And thank god they were delicious and had a very nice outside coating with a dijon mustard batter. I would, however, leave off whatever that drizzle is over them. Not because of taste, it just doesn't appeal to me aesthetically. They aren't quite as large as the spears at Engine but they were close to as good. I won't order pickle chips anywhere now because they are always too greasy and the coating falls off. Once you go first class, it's tough to go back!
I ordered the Beach Drive Cheesesteak (prime rib, caramelized Georgia onions, fire roasted sweet peppers and smoked Swiss cheese) as my sandwich. They also offer a Country Fried Cheesesteak option. Not being a fan of Swiss cheese, Kevin noticed on the menu that they had cheddar cheese sauce and suggested that I get that instead. I thought the sandwich was good quality meat, however I was not a fan of the sweetness of the caramelized onions and the sweet peppers. I prefer mine more salty than sweet and it was really messy with the cheese sauce. I should have gone with my gut and ordered provolone. All of the sandwiches are served with chips and a pickle. You will be able to get fries for a slight upcharge. The chips are kettle style and quite good. One thing odd we noticed with the fries, which is on the appetizer menu currently, is that they mix russet potato fries with sweet potato fries. I hope they will offer an option to separate them. That seems a very odd mixture.
Kevin ordered a single patty burger. You can order a single, double or triple. It comes with lettuce, tomato, a pickle and chips. He added cheddar cheese, bacon, red onion and jalapeño. The patties are thin patties and they tell you up front that they cannot cook them medium rare and that they usually come out medium well. The bite I had I thought was very flavorful for a thin patty. We recently had a thin patty burger somewhere else that had no flavor. Kevin would recommend ordering it as a double or triple. He really liked it overall and loved the bun. He felt it needed more jalapeños, but that was really his only criticism. They do offer a nice variety of toppings that you can add for just 75¢.
We tried two other featured cocktails for our next round of drinks. They were out of the drink I wanted to order, the Bird of Paradise. Now I was in a conundrum, as the only other on the list, besides what Kevin ordered, was the Frozé (frozen Saleya Rosé wine with Deep Eddy's Ruby Red Grapefruit vodka) and I had successfully snubbed that trend so far. JR twisted my arm and promised me I would like it. I gave in. I can't believe I am saying this, but not only did I like it, I loved it! It tasted like a very mild Sweettart. Not too sweet and not too tart. It was so good that I even ordered another. Kevin ordered The Night Hawk (Templeton rye whiskey, yellow Chartreuse and classic Antico sweet vermouth). He really loved this one! He said that it is not too sweet and not too strong. Somewhat mellow, kind of like an Old Fashioned but not as sweet. He ordered a second one of these as well.
For my entree, I chose the Fried Chicken and Biscuits (pretzel crusted thigh meat, fresh biscuits (though there was only one), garlic rabe, mashed potatoes and pan gravy). I LOVE fried chicken and have been craving it so I was very excited about this. They were swamped and apparently don't have heat lamps, so unfortunately it came out lukewarm, which was a disappointment, but I was pleasantly surprised at how much I liked the pretzel crust on the chicken. It was very crunchy and flavorful and not too greasy. It is hard to judge the meat, because it was lukewarm, but it seemed a little dry. All things that can be tweaked. I thought the mashed potatoes were great! They had great flavor and made properly with the right amount of butter. The biscuit was flaky and had good flavor, but was a tad dry. Butter served with it would probably have helped this. I am not a fan at all of the garlic broccoli rabe. Rabe is so bitter and with a comfort meal like this, I would love to see more of a comfort vegetable like green beans or okra. Really, anything but rabe. But that's just me. Kevin really liked it.
Kevin order the Meatloaf Wellington (wrapped in butter biscuit dough served with broccoli rabe, baked bean cheddar casserole and mashed potatoes and pan gravy) for his entree. Kevin thought the Wellington was good. He liked the dough, felt the meatloaf had good flavor but would have liked to have some gravy on the Wellington. We both loved the potatoes and as you know from my entree above, he liked the rabe. However, we both looked at the beans and cheese, which they describe as a casserole, and thought what is this doing on this plate? It just doesn't belong at all! And it's really not a casserole, just some beans with cheese sprinkled on top. The beans tasted good but they just don't belong. I am sure that there will be some tweaking going on as we did express all of this to the owners and the manager and wrote it out on our comment papers that were given to everyone that attended.
As we were leaving, we stopped by Hal Freedman and Willi Rudowsky's table and they offered me an onion ring. Absolutely delicious! As Hal put it, they are "pleasantly thin and lightly battered" and they had great flavor. Picture courtesy of Hal.
This rotating cake display that sits on the front counter is a temptation that is hard to resist.
Overall, we are very excited about this much needed addition to Downtown St Pete. 24 hour restaurants are not just for late night drunk eating. This will help to serve those that serve us in the service industry that get off of work anywhere from 11:00pm - 4:00am and have nowhere to eat. It will also be great for early morning construction workers and shift workers. And just those of us who wake up in the middle of the night with a hankering for some good food right then. That's usually Kevin.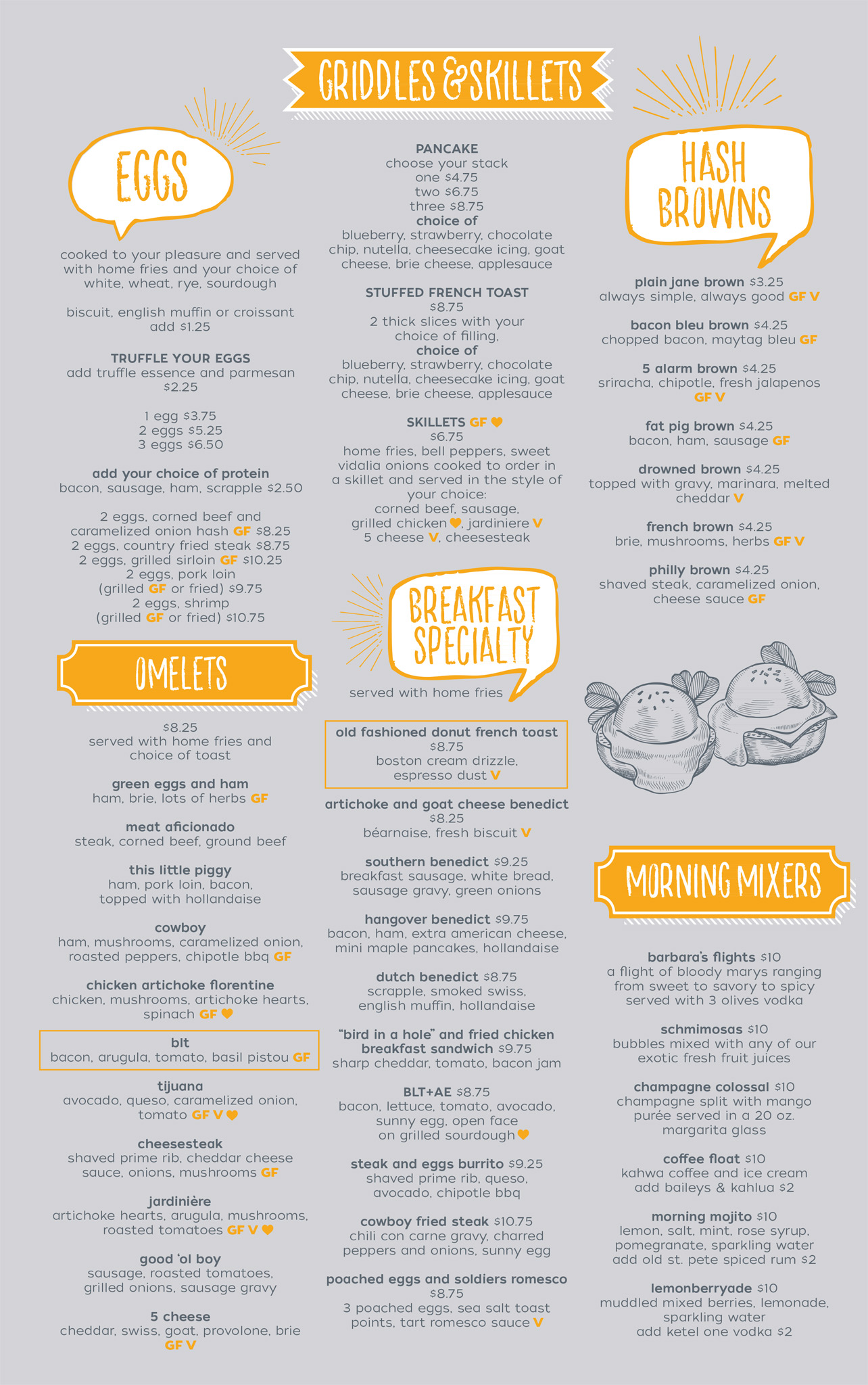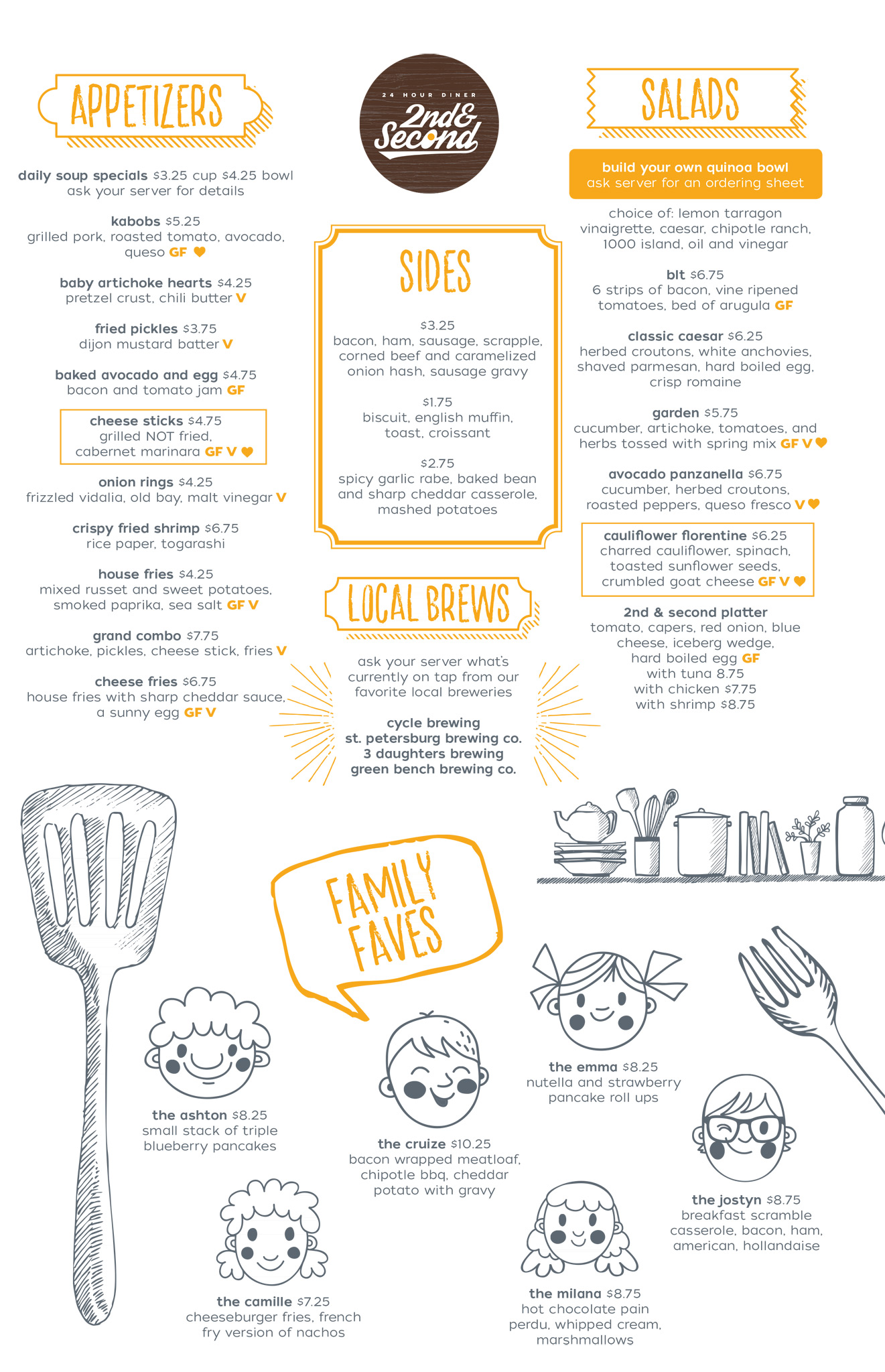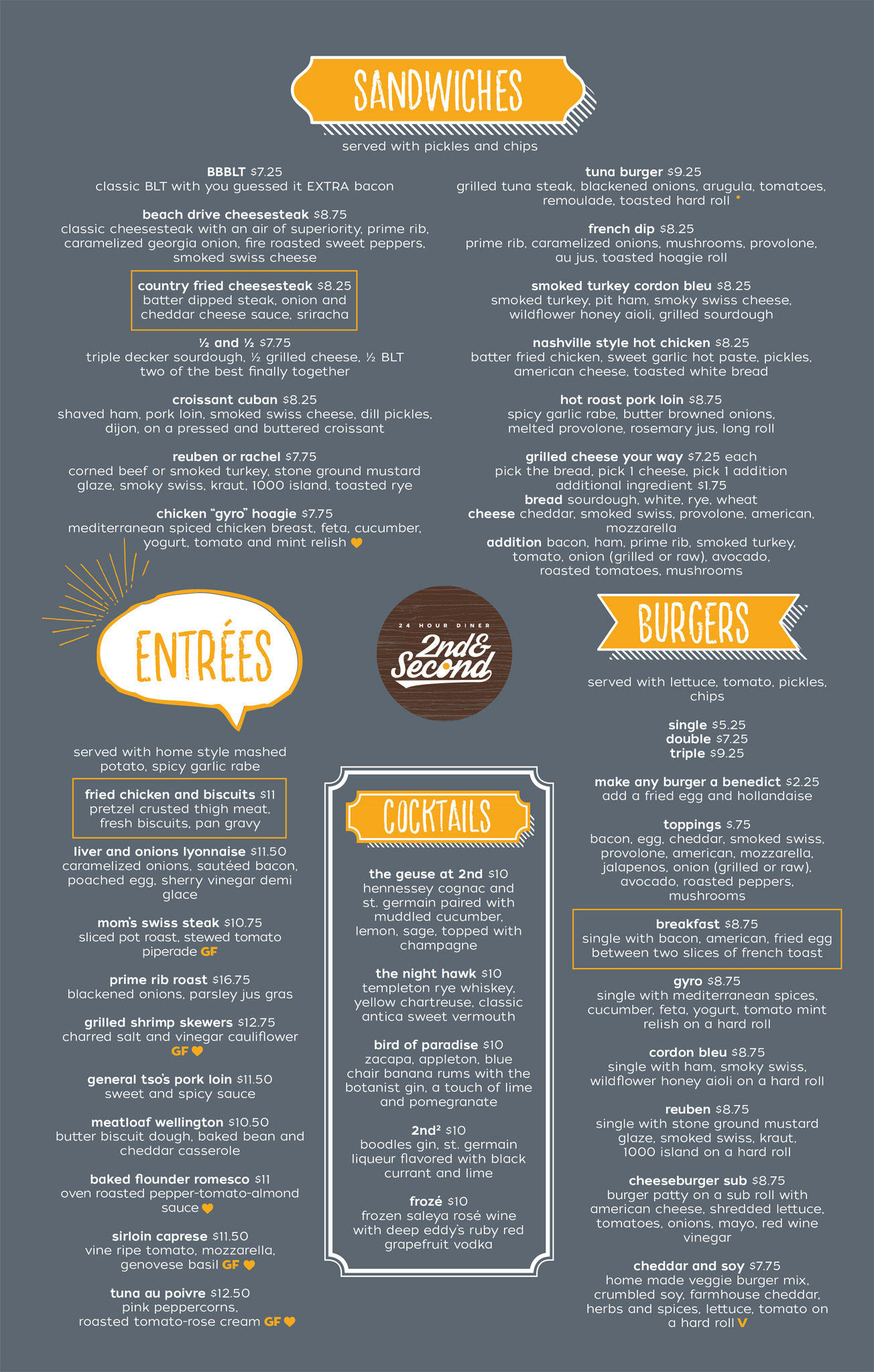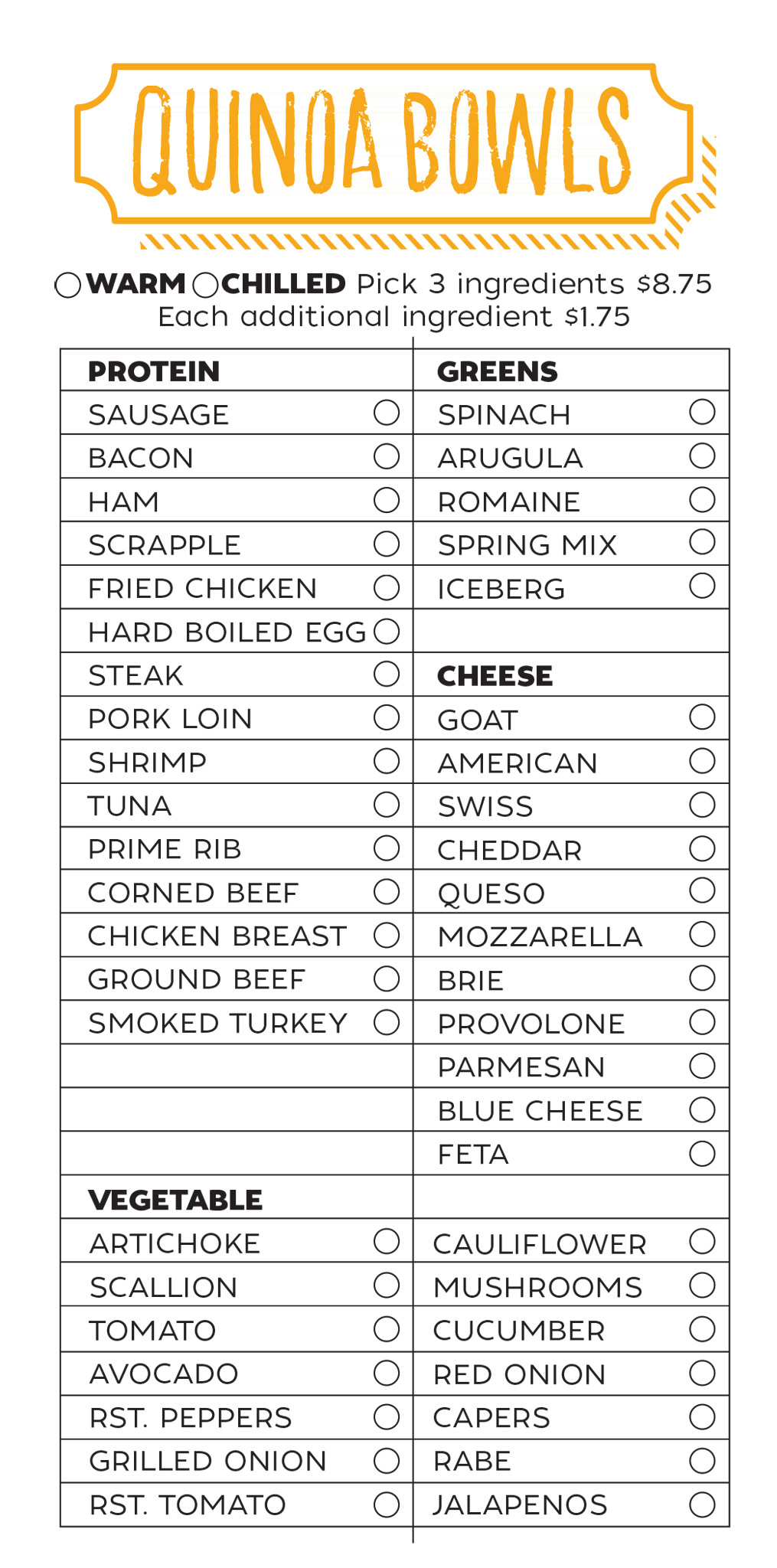 24-Hour Diner in Downtown St. Pete serving classic and modern diner fare with full liquor.