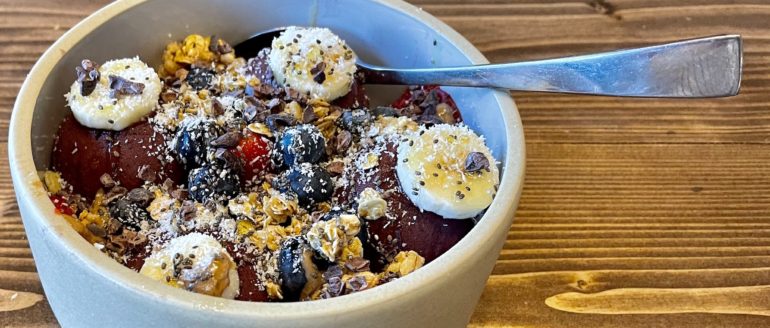 Driftwood Kava and Coffee Roastery opened quietly in downtown St. Pete in January of this year, in the space of the former Rawk Star Cafe. The owners of Rawk Star Cafe, Mike and Arielle Collins, are still behind Driftwood so you will still see the same smiling faces when you visit. Arielle is involved as manager and sister, Savanna, is Mike's business partner. This is the second location for Driftwood as they opened the first location in Seminole last year. Having great success with the first location, they decided that Driftwood would make a great addition to St. Petersburg and changed the concept of the space.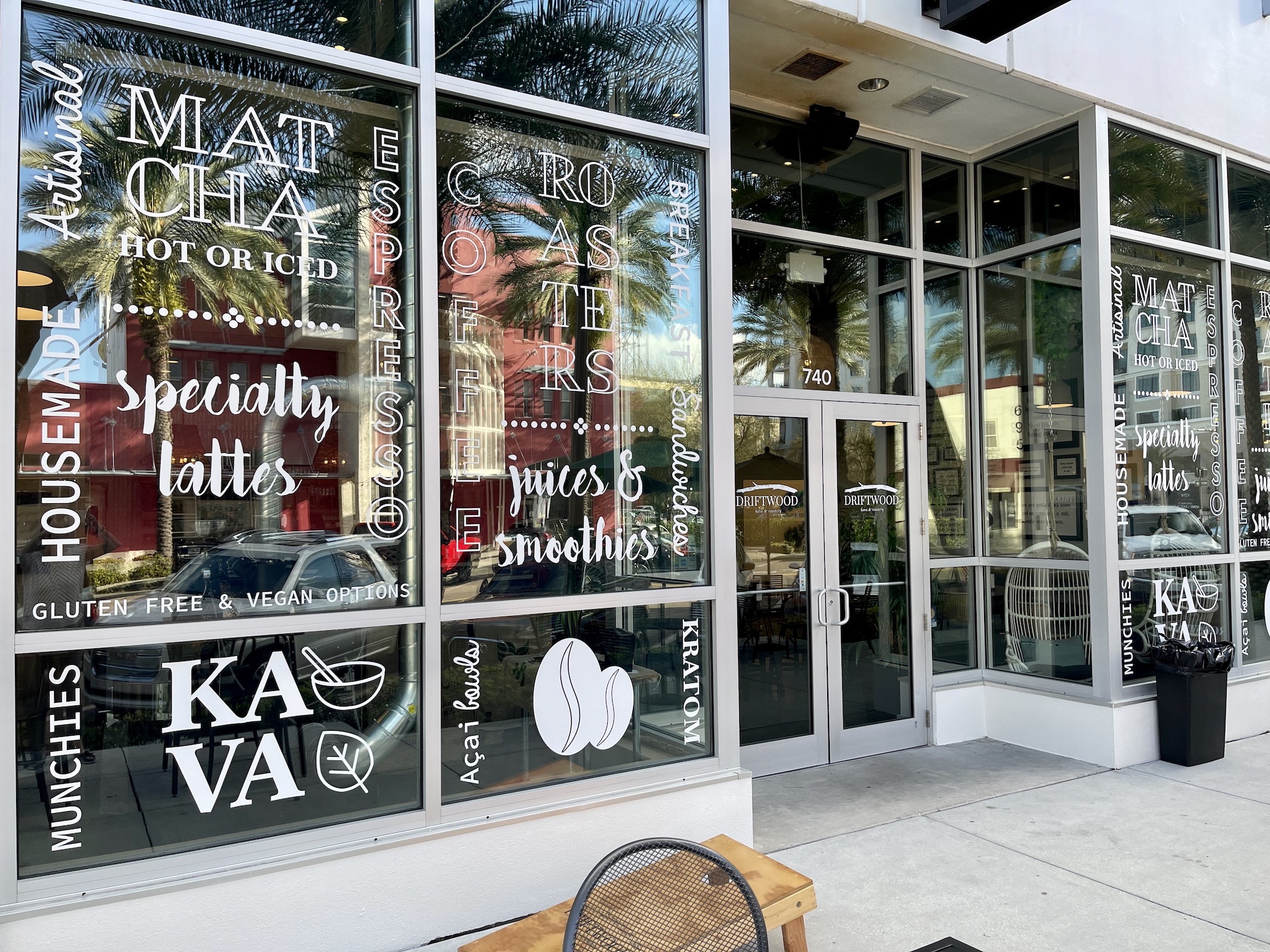 The interior of Driftwood has been transformed into a modern, rustic, warm space that you will surely want to spend time in while sipping and noshing on their wonderful creations.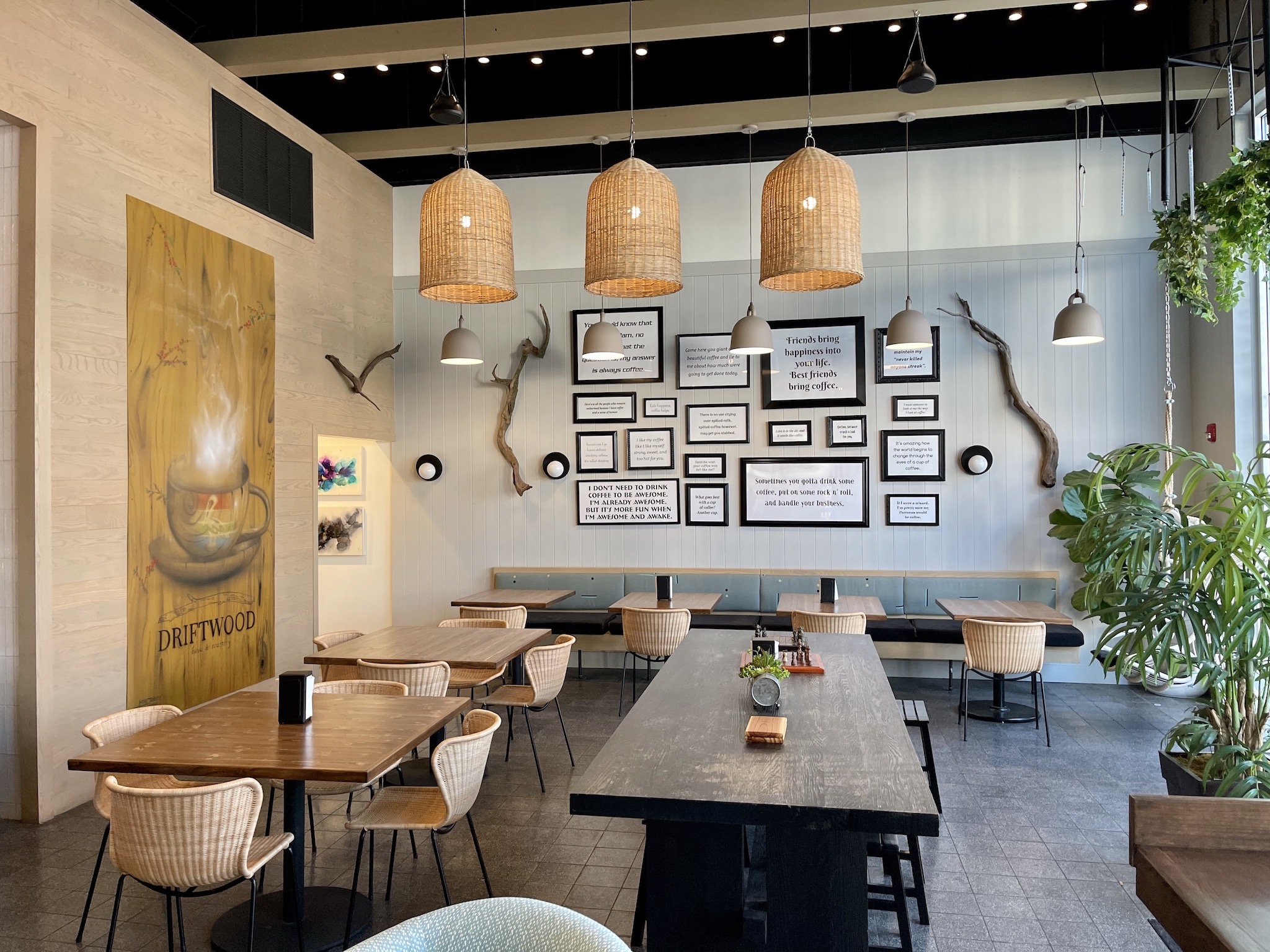 They added a couch and two chairs to the interior as well to add to the cozy, relaxed feel.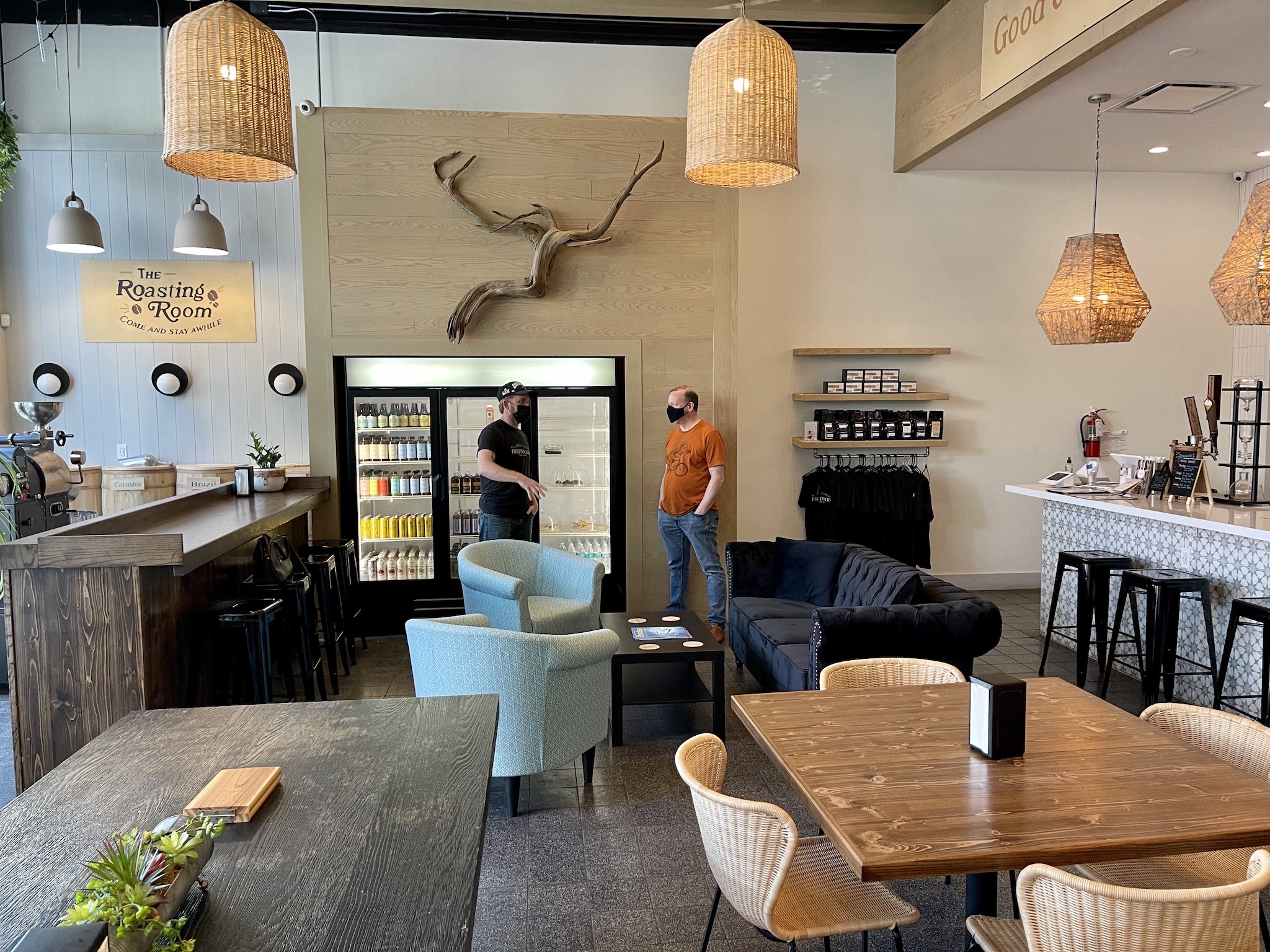 As you walk thru the front door, you are greeted by color, warmth and the smell of freshly roasted and brewed coffee.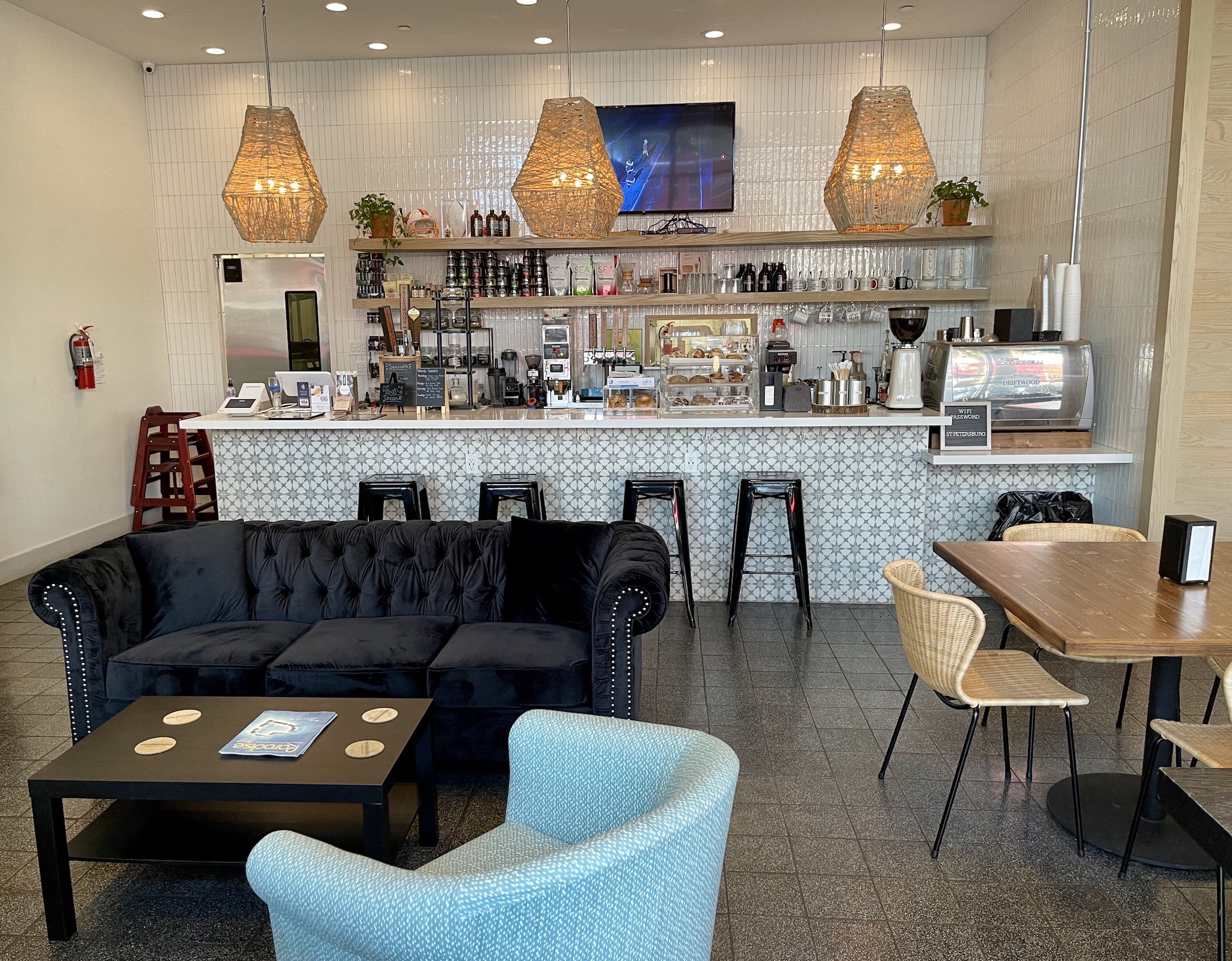 They roast all of their coffee beans in-house which means you have the freshest coffee around. The green coffee beans are sourced from many regions around the globe including Colombia, Guatemala, Ethiopia and Brazil. They also give back to the communities where they source their beans which helps to provide running water, food and shelter to these areas which desperately need it.
When they are roasting the beans you can smell nothing but goodness on the sidewalk of Central Avenue.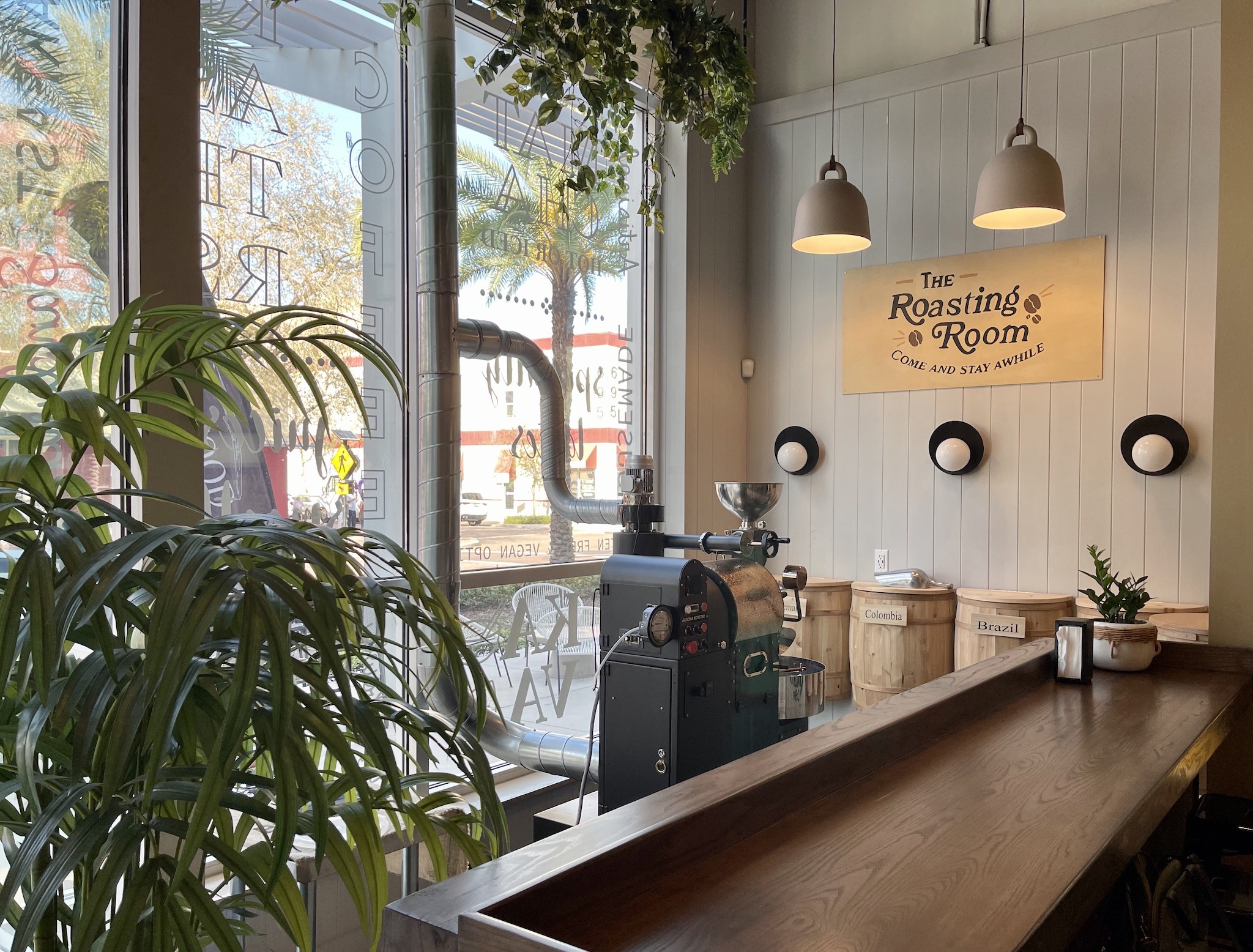 You can buy Driftwood Coffee to brew at home either ground for you or whole bean. We bought a bag of the Costa Rica specialty blend (far right) and a bag of the Guatemala whole bean. So far I have tried the Costa Rica blend and it is delicious. It is a lighter flavor, with a slight bit of fruit and dark chocolate flavoring. Absolutely delicious. I can't wait to try the Guatemala blend which the tasting notes say is like dark chocolate, brown sugar and plum. Love that we can support local roasters by buying our coffee here.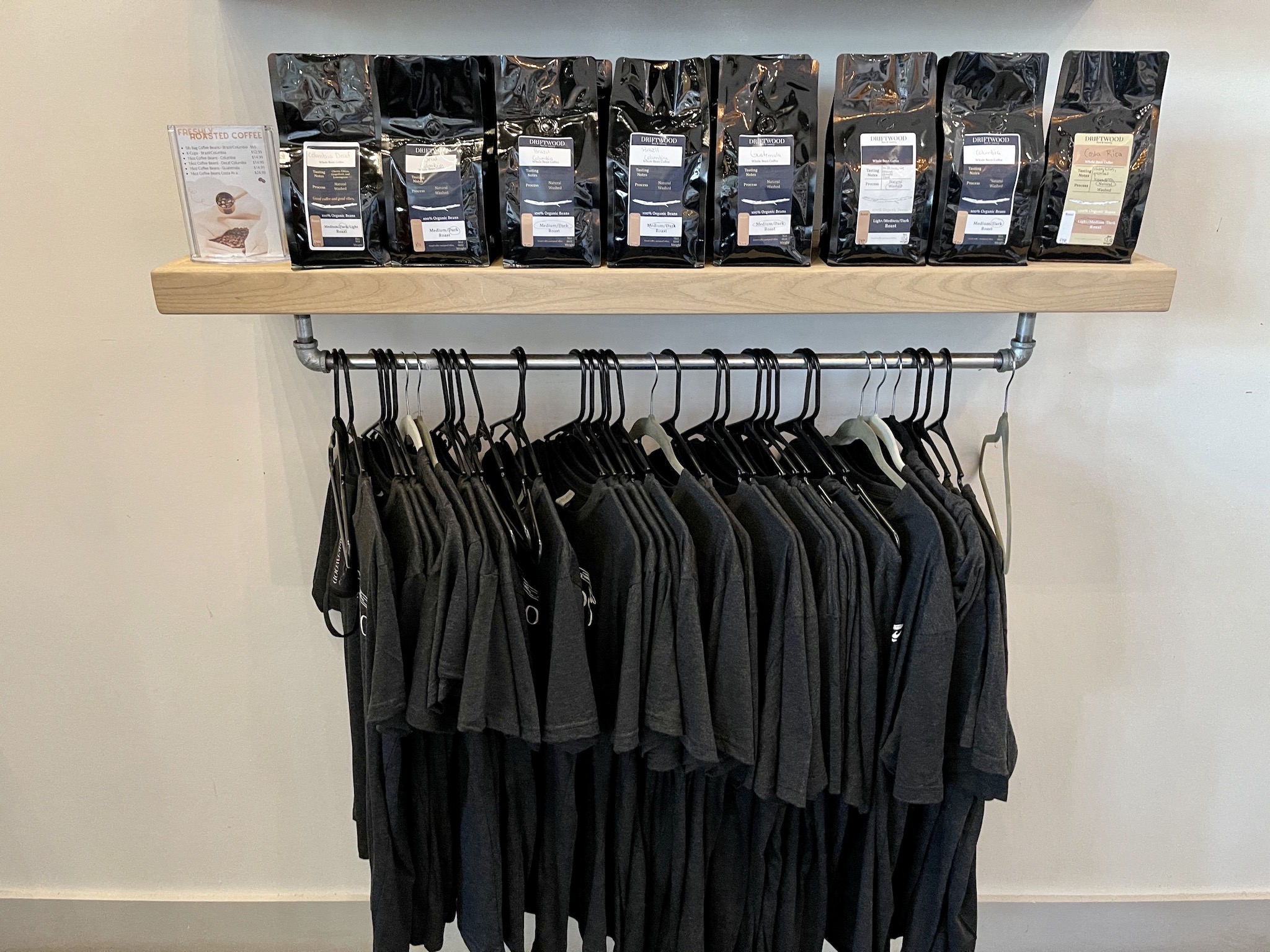 They first brought out a sampling of two specialty cappuccinos and a Cinnamon Toast Crunch latte. I don't recall the names of the cappuccinos but they were both delicious. It was the afternoon so we didn't want to have too much caffeine, so we each just took a quick sip. I can't say as much for the Cinnamon Toast Crunch latte. I wanted to just take one sip, but that drink is so good, Kevin and I were fighting each other for another sip. Wow.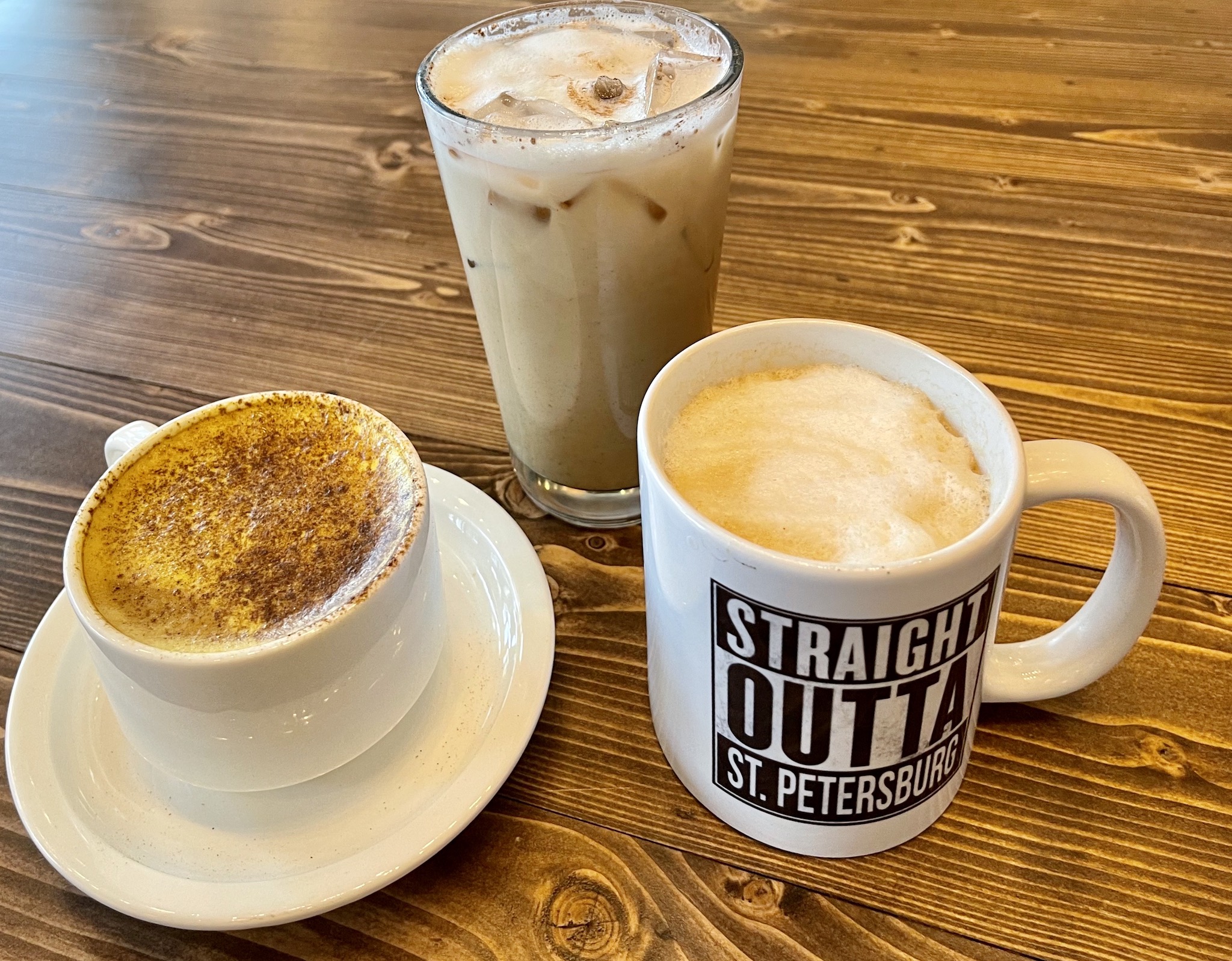 They have a cooler in the front left of the store which houses different samplings of bottled Kombucha, water and other drinks, along with some grab and go food items and sweets.
I love the Mother Kombucha Blue Rose and then they also brought us out this delectable Island Breeze smoothie. I could not stop sipping that. I thought it might be too sweet but this was not the case. It was an amazing concoction of fruit flavors that worked so well together- mango, pineapple, banana, and strawberry.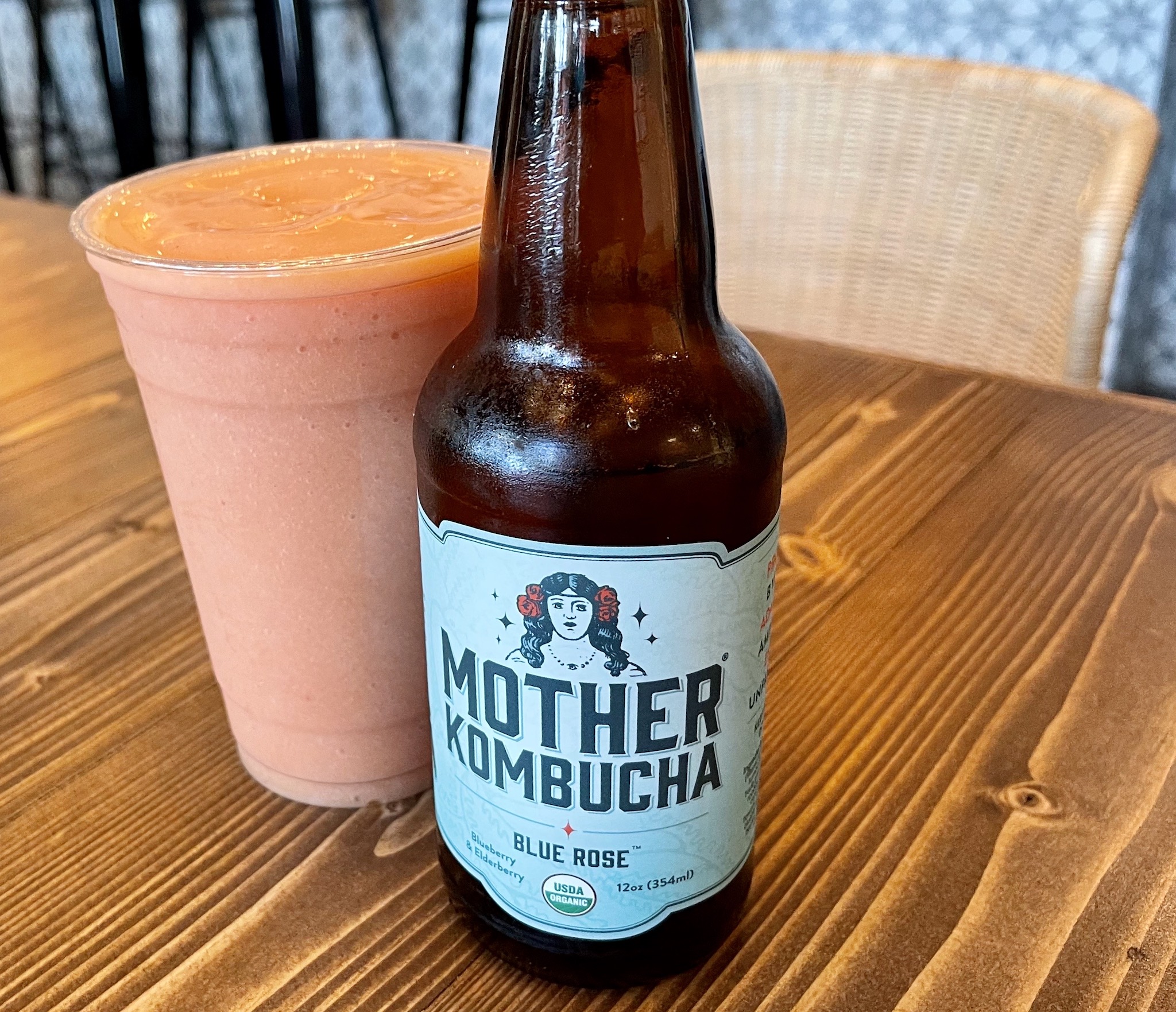 From their food section they offer a few breakfast options and then some other lighter daytime fare. One of those is an Açai Bowl which you could either have for breakfast or whenever. This was definitely one of the best I have ever eaten. And if I am honest, I really haven't had many. It had great texture and flavor with some cocoa nibs. Just all around yumminess.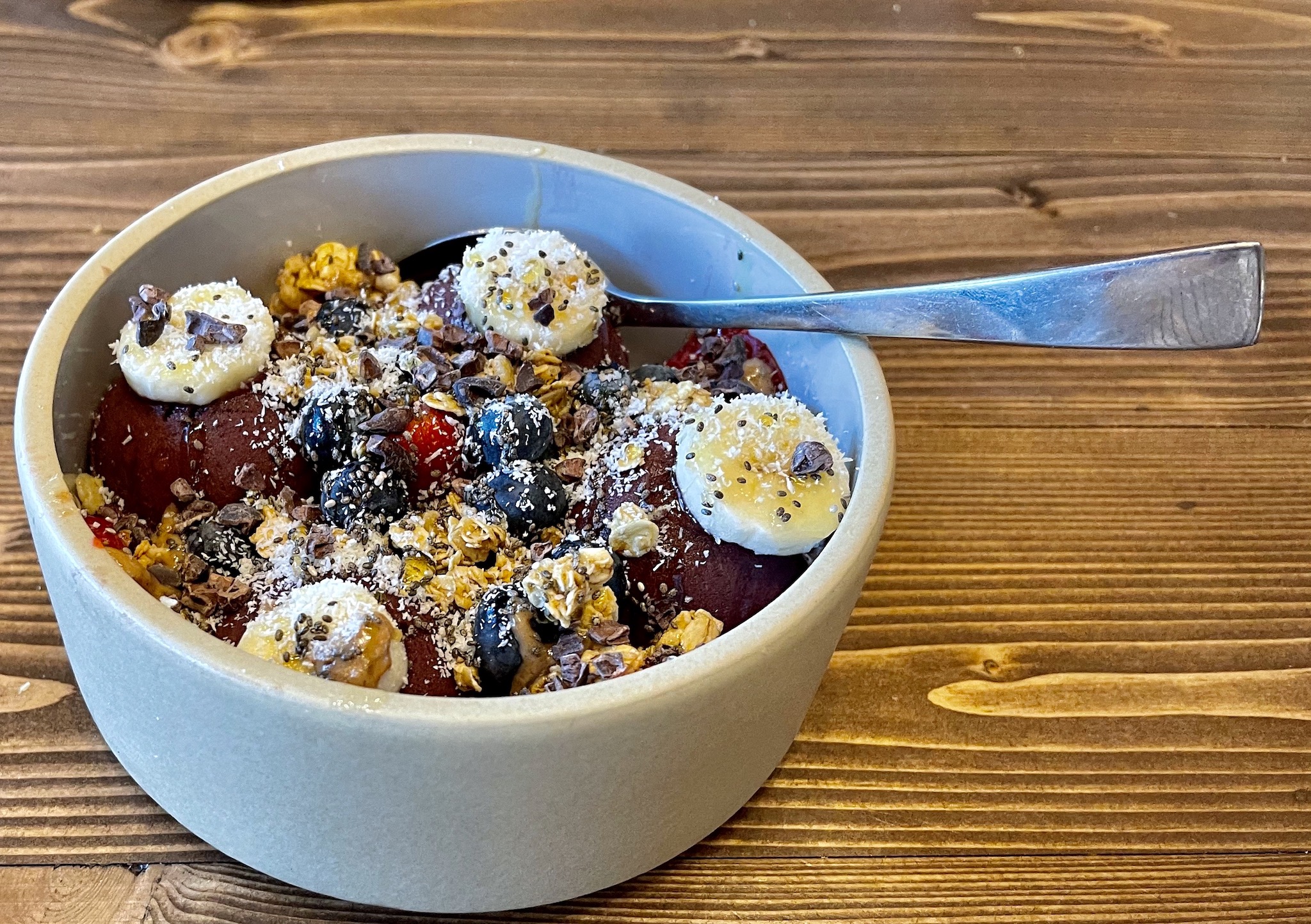 Below is a smattering of some of the breakfast options available at any time of day.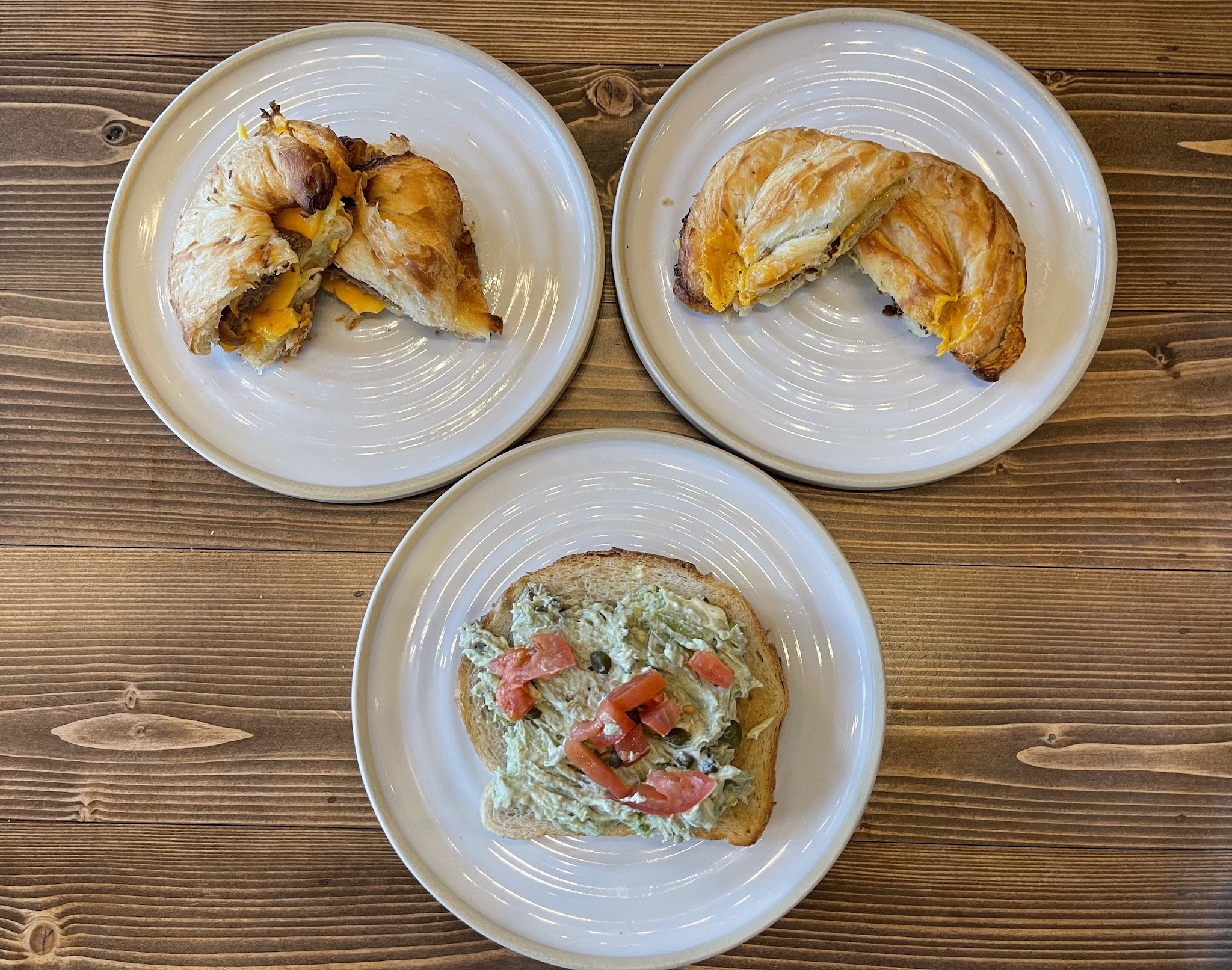 We started with the Avocado Toast which was quite nice with fresh avocado, capers and tomatoes. The topping definitely needed seasoning though. It was lacking a bit in flavor.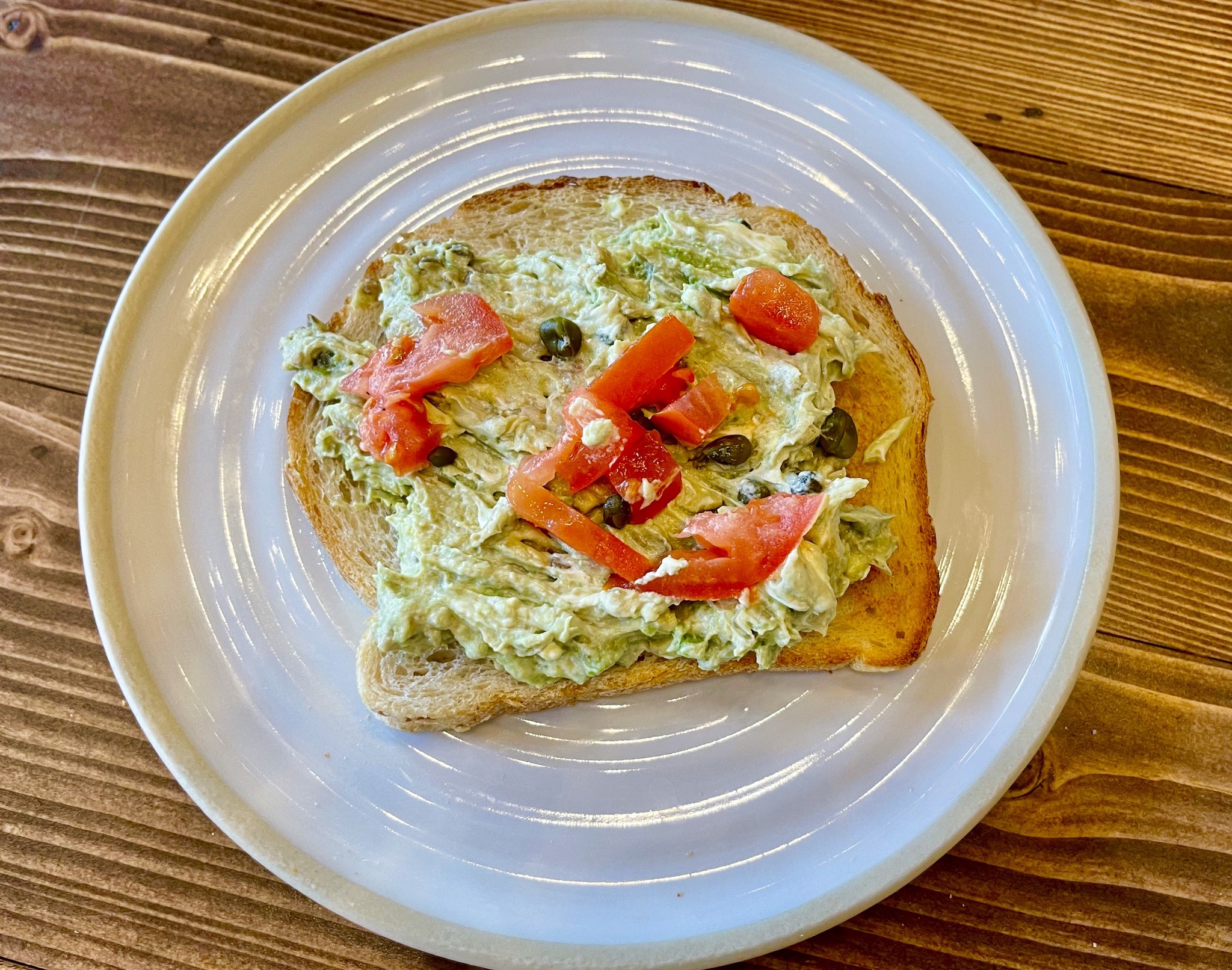 They also offer a few breakfast croissants. First we had the Bacon, Egg and Cheese Croissant. These croissants are baked flaky, airy and light just as they should be. Overall the sandwich was quite tasty, but I felt lacking a bit in filling. Maybe just a bit more egg would have rounded it out better.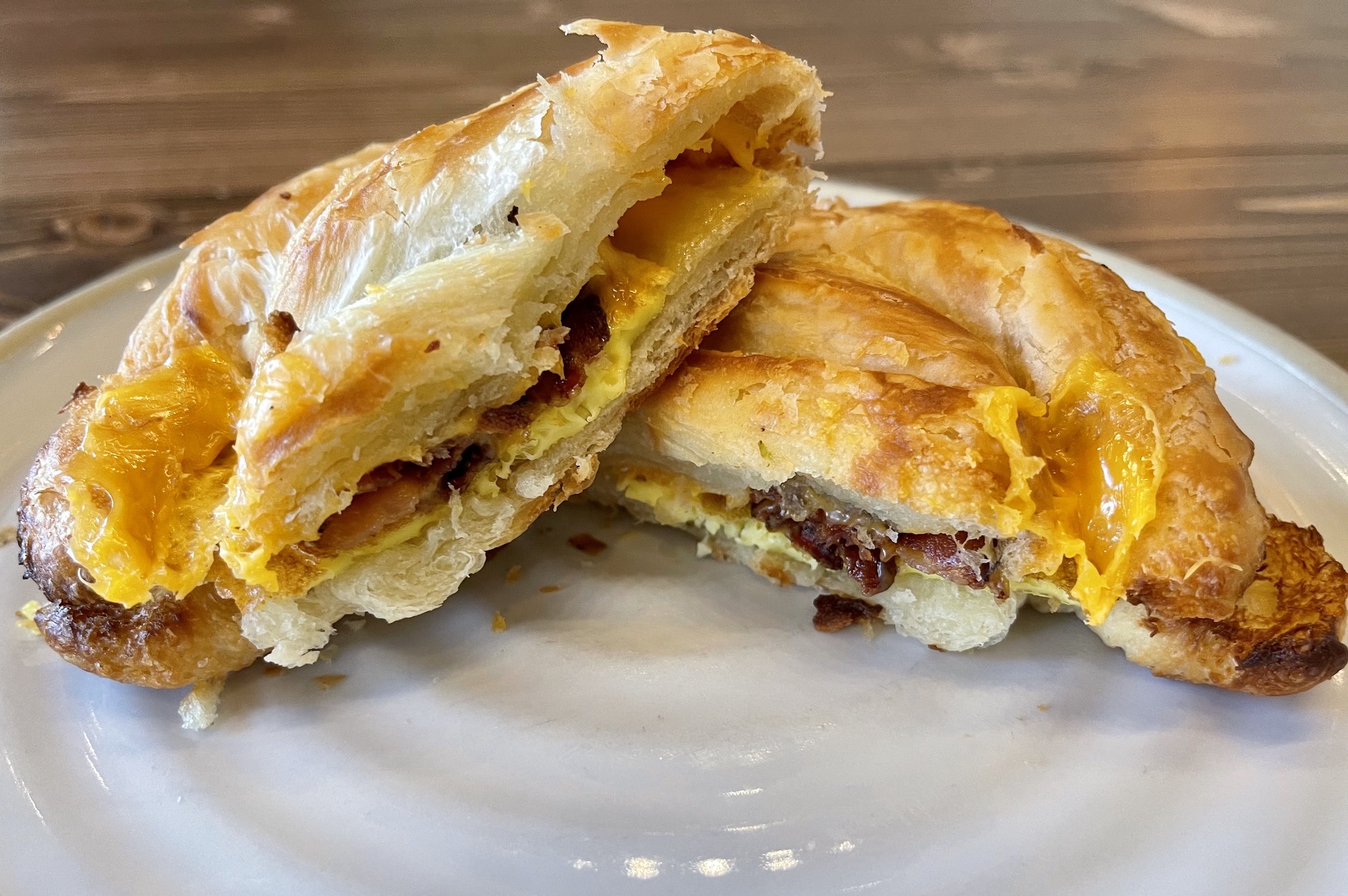 The next croissant was filled with Beyond Sausage, Egg and Cheese. I must say that I was very reluctant to eat the Beyond sausage as I love the real stuff, but I was quite surprised. It is definitely filled with great flavor and I honestly could hardly tell the difference. Another tasty option. Also the same comment about more egg for the filling. But I would definitely order this again, and that's saying a lot.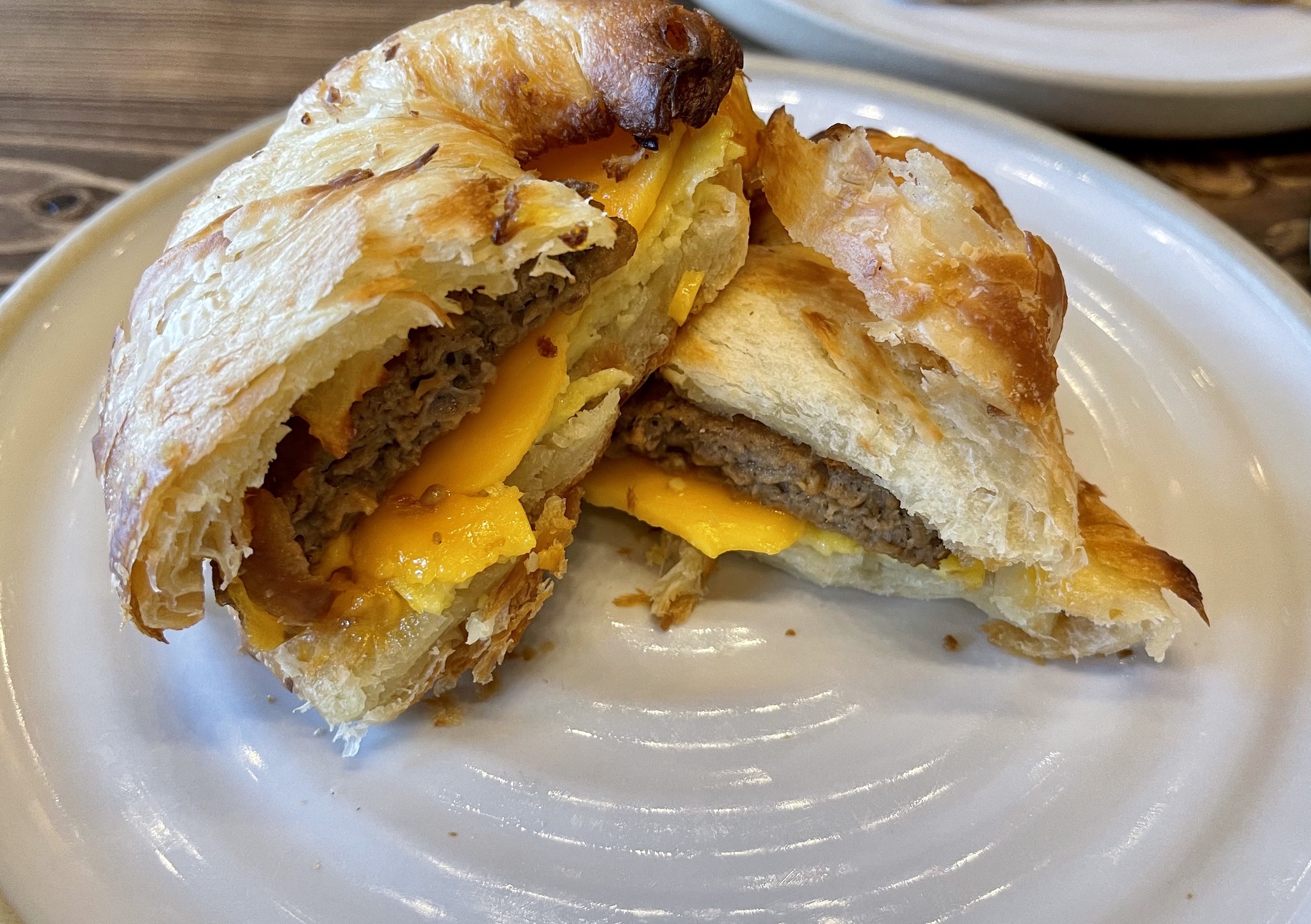 Driftwood Kava & Roastery is a great experience from beginning to end. Come hang out and drink some local fresh roasted coffee, kava, kratom, smoothies, cappuccinos, lattes and more while noshing on some good eats. Play some chess at the community table or just read a book or if you must, get some work done. You will love the atmosphere and home goodness found here.
Not in St Petersurg? They also have their Seminole location which you will find at 10767 Park Blvd N, Seminole, FL 33772. They are open Mon – Thurs 7am – 10pm, Fri – Sun 7am – midnight.
Fresh locally roasted coffees, cappuccinos, lattes, smoothies, kava, kratom and light food to nosh on.
DISCLAIMER: Kevin, Lori, Abby, Haley, & Lindsey do not dine anonymously (this would be impossible) and we sometimes get free food (though never expected). However, we dine with the locals and we support our own. You will always get honesty in a respectful manner.

PLEASE NOTE: Reviews reflect a certain moment in time. Some restaurants stay extremely consistent over many years, and some change for the better or worse. Some things that may change are: chefs, recipes, food suppliers, ingredients, philosophies, ownership, etc. We always hope that you have the same good, or great experience we had.
More Foodies News, Reviews & Recipes