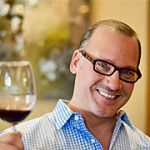 Kevin Godbee · May 23, 2018 · 4 min read
Ford's Garage Opens in Downtown St. Pete Today
Yesterday, we told you about Yeoman's Cask & Lion opening in a portion of the space that was formerly Rowdies Den. In the other part of the same space, we also have the newest Ford's Garage location. Sharing the same kitchen, but with completely different menus and themes, both restaurants are connected and are owned by Tampa-based Twenty Three Restaurant Services. This is the 8th Ford's location in Florida with the next one slated for Lakeland later this year.
Similar to Yeoman's, Ford's Garage is a themed restaurant—a 1920s garage with fuel pumps, Model "A" Fords, engines, the napkins are garage rags, and the female waitstaff are reminiscent of Rosie the Riveter. Some people roll their eyes at a themed restaurant, but Ford's does it in a fun, non-cloying way that is actually more entertaining to the adults rather than kids. More important though, the food is actually quite good—high quality, and generous portions.
Here's what we had.
Giant Funnel Tower Of Jumbo Piston Onion Rings - Delicious Golden Brown Breading, Served with Homemade Chipotle Ketchup and Ranch.
These things are huge! They are served on an upside down flexible neck funnel, which is my preferred use of a funnel, by the way. They are nice and crispy and a little bit sweet, and definitely filling. You should share this with at least two or three people if you want to have room for something else. (We shared ours between four people.)
Lori hates pickle chips, but she loves pickle spears. Her favorite is at Engine No. 9, and now her second favorite are the pickle planks at Ford's. (Planks are thin long-ways slices.)
Deep Fried Dill Pickle Planks - "A Garage Favorite" Served with Southwest Dressing and Wasabi Dipping Sauces.
These passed the "Deep Fried Pickle Connoisseur" test with flying colors.
Buffalo Chicken Dip - Creamy Buffalo Cheese Dip Combined with Shredded Chicken and Topped with Diced Celery, Served with a Side of White Corn Tortilla Chips.
Lori said it was almost as good as hers. (That's a compliment.) It's medium spicy, and the chips have a nice hearty crunch to them.
It seems that over the past several years—I don't really know how long—that everybody is putting a fried egg on everything.
Guess what?
I love it, and will never get sick of it. I LOVE fried eggs! Put more fried eggs on more stuff. I want a fried egg on my pizza, in my soup, most definitely in my grits, on my chicken wings ... I think I just came up with a new restaurant theme - Kev's Fried Eggs on Everything!
I should probably just stick to writing reviews.
The Model "A" is my kind of burger. Check out these ingredients: Black Angus with Aged Sharp Cheddar Cheese, Applewood Smoked Bacon, Pice de Gallo, Arugula, Lettuce, Tomato, Red Onion, and a Fried Egg on a Brioche Bun.
And yes, I picked it up and ate it with my hands. Lori took a picture of me eating it, but no one will ever see that.
The BBQ Brisket Burger - Half Pound of Grilled Black Angus, Topped with Bourbon BBQ Sauce, Hickory Smoked Brisket, Applewood Smoked Bacon, Red Onions, Shredded Cheddar Cheese, and Crispy Onion Straws.
This was actually the only thing I didn't care for. I thought the brisket tasted odd, but that's just me. Lots of people must enjoy it as I was told it is one of their best sellers, so if you like brisket, try it and decide for yourself. I'd love to hear someone else's opinion.
Chicken Henry - Grilled Marinated Chicken Breast, Topped with a Lemon Butter Sauce, Goat Cheese, Basil, and Sun-Dried Tomatoes, Served with White Cheddar Mashed Potatoes and Green Beans.
I'm glad I took VP of Operations, Billy Diamond's advice on this one. Ford's is a burger joint. Why would I order chicken unless it's wings? I would have never ordered this, but Billy said, "This one's a star."
He was right.
The goat cheese, and sun-dried tomatoes really make this item special. You may find this one familiar with another restaurant's dish, but this one is better. The chicken is juicier, the mashed potatoes are smooth, creamy, and delicious. Even the green beans were a pleasant surprise. Totally fresh, and perfectly steamed al dente.
If you're driving to downtown, Ford's is actually connected to a parking garage, and they give parking vouchers at the restaurant. Enter the garage on 2nd St South (in between 1st & 2nd Aves South). Take the elevators down, and they land you right at the front door of Ford's on 1st Ave South.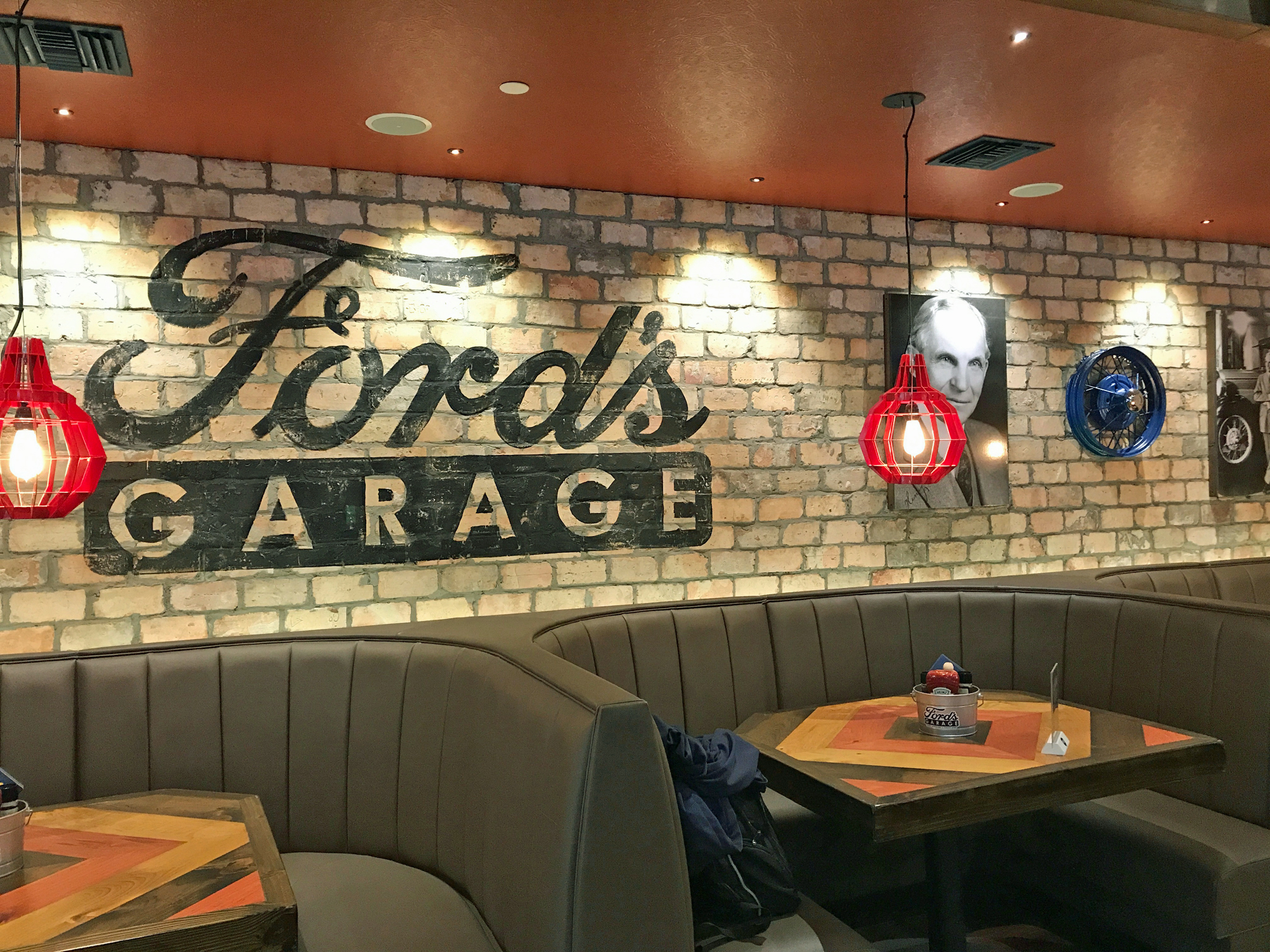 Readers Rating

Rated 5 stars




5

/ 5 (

Reviewers

)

Spectacular
---
Ford's Garage Downtown St. Petersburg

(727) 295-3673

Burgers

,

Wings

,

Elevated Bar Food

Mon - Thu

11:00am - 11:00pm

Fri - Sat

11:00am - 12:00am

Sun -

11:00am - 10:00pm
200 1st Avenue South

,

St. Petersburg

,

FL

33701

,

US
---
Ford's Garage is your neighborhood burger and beer joint, where everyone is welcome. Ford's Garage will give you the vibe of being in a 1920's service station to include vintage Ford vehicles, gas pumps, and fixtures.