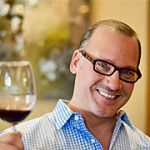 Kevin Godbee · May 22, 2018 · 3 min read
Who doesn't love a British Pub?
Yeoman's Cask & Lion opens tomorrow in downtown St. Petersburg on one side of the space that was formerly Rowdies Den, and before that, Midtown Sundries. (The other side is Ford's Garage, both owned by Tampa-based Twenty Three Restaurant Services, and connected together.)
Some locals cringe at restaurant theme concepts, and think of them as churn & burn tourist traps.
Think that if you want, but you will certainly be wrong, and missing out on some mighty tasty eats.
I'm letting Yeoman's slide on the themed decor, as they do it in a fun, tongue-in-cheek way that has a more grown-up appeal rather than a kiddie vibe. Speaking "vibe", they actually have a guy, Scott Estes that is the VP of Vibe. ( I think I have a pretty cool job, but I am a little jealous of that title.)
There are one-of-a-kind, hand-painted caricatures of British celebs, such as; Ozzy Osborn, The Queen, Paul McCartney, and Boxer Lennox Lewis—all more relatable to the grown-ups. Yeoman's is definitely family-friendly, kid-friendly. The point is to get over any aversion to a themed place.
The first few things that popped into my mind for British pub grub were fish & chips, bangers & mash, and Scotch eggs. I didn't even look at the menu. I just ordered those as soon as I sat down, and yes, of course they are on the menu.
Fish & Chips - Fresh Prepared North Atlantic Cod, Deep Fried with their Signature Beer Batter, Served with Chips (Fries), American Coleslaw, Lemon, and their Home Made Tartar Sauce.
The portion on the fish & chips is huge! It's definitely one of the best we've had. The seasoning is perfect, it's crisp and crunchy on the outside, and moist and flakey on the inside. The accompanying fries and slaw are very good, and the tartare sauce is made from scratch in-house. I loved everything about this dish, except that I am used to the store-bought tartare sauce that has more bits of relish in it, but no big deal.
I loved the Bangers & Mash too! Fresh Sage Sausage, Home Made Mashed Potatoes with a Hearty Guinness and Onion Gravy, Served with Peas & Carrots.
The Bangers & Mash are great comfort food. These sausages have a very fine casing and filling, compared to Italian sausage, with a mild, but appealing flavor.
I would guess that there is not somebody cutting up carrots into little bits and mixing them up with peas in the kitchen, but I don't care. They were so good mixed into my mashed potatoes & gravy—just like I did when I was a kid.
The Scotch Egg Drizzled with a Spicy Mayo Sauce was one of the best I've ever had.
One of the surprise stars of the show was the Philly Steak Mac & Cheese. Home Made Macaroni & Cheese Loaded with Shaved Rib Eye Steak Meat.
This was sinfully delicious! The chewiness of the macaroni, the gooeyness of the cheese, and the well-seasoned meat was extremely satisfying.
I've been on a shrimp & grits kick lately (hint on a future article), so decided to try the Shrimp & Chips. A Half Pound of Gulf Shrimp, Hand Battered and Deep Fried to a Delicious Golden Brown, Served with their Coconut-Curry Sauce, Cocktail Sauce, Chips (Fries), and American Coleslaw.
Shrimp & Chips are a nice change of pace from Fish & Chips, although I would order the fish more often. You should definitely try these. One of my favorites parts was the curry dipping sauce that comes with it.
We will definitely be making frequent visits to Yeoman's Cask & Lion. We can't wait to go back to try the Shepard's Pie, Tikka Masala, and English Breakfast. Speaking of breakfast, they open at 10 am on Sunday for brunch, and there are bottomless mimosas for $9.95.
The menu below says 11 am, but that is for Saturday. Sunday is confirmed for 10 am.
If you're driving to downtown, Yeoman's is actually connected to a parking garage, and they give parking vouchers at the restaurant. Enter the garage on 2nd St South (in between 1st & 2nd Aves South). Take the elevators down, and they land you right at the front door of Yeoman's on 1st Ave South.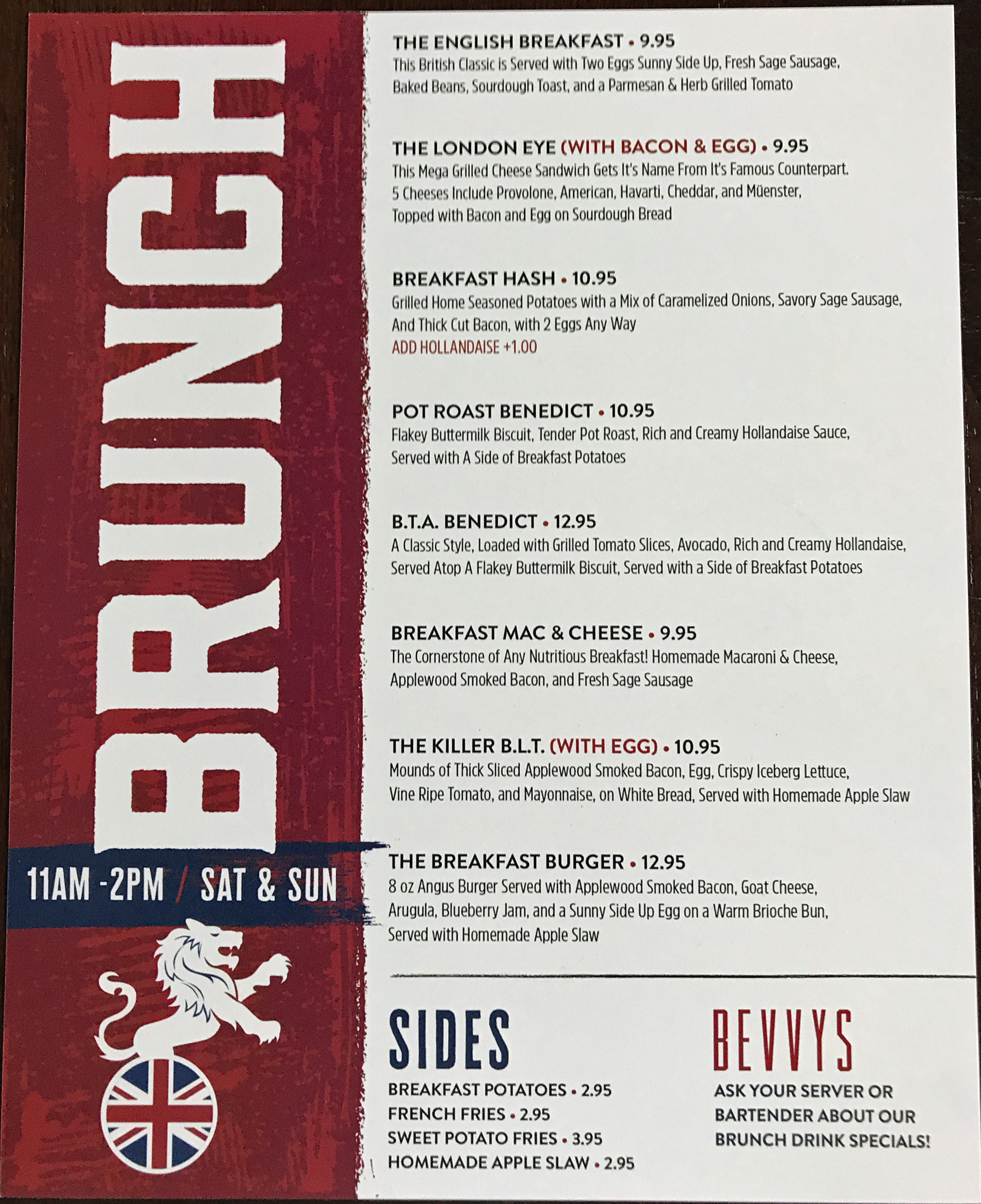 Yeoman's Cask & Lion in downtown St. Petersburg serves up excellent British Pub Food in a fun light-hearted environment.