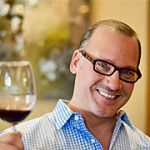 Kevin Godbee · Sep 19, 2019 · 4 min read
It seems like there are new restaurants opening in St. Pete every five minutes, and the new places get all of the hoopla, and attention. We certainly participate in it here at St. Petersburg Foodies, but we also love to remind you of the places that were here when there were not a lot of really good choices in St. Pete.
I often go to Red Mesa Cantina, as I love their food, and live right next to them. Living and working downtown, my car doesn't get used much.
So, the other day, when I had the car out of the garage, I took advantage of the opportunity to have lunch at the original Red Mesa Restaurant on 4th Street North, up by 49th Ave.
I hadn't been there in two years. Check out my Red Mesa Restaurant review from 2017.
I wanted to try several things, so I didn't order a full entrée, only small plates, appetizers, and tacos. (I was solo for this one.)
The first section of the menu is Guacamole. I've never seen a guacamole section. It's usually just an item, but Red Mesa Restaurant has four different versions. One is the traditional, and the other three have different additions that you don't usually see.
Conveniently, there is a sampler where you pick three. I left out the traditional since I've had it many times before.
Left to right in the photo:
- Chipotle Chile - Guacamole With Chipotle Chiles in Adobo And Queso Fresco.
- Blue Crab - Guacamole With Blue Crab Meat.
- Chorizo & Corn - Guacamole With Mexican Chorizo, Roasted Corn And Queso Fresco.
I anticipated that I would like the Chorizo & Corn the best, but the Chipotle Chile was actually my favorite, followed by Chorizo & Corn. I really enjoyed the smooth, rich spiciness of the chipotle chiles in adobo.
I like guac, and I like blue crab meat, but I wasn't a fan of them together. Speaking of together, the unique ingredients are actually placed on top, rather than mixed in. I'm sure this is for presentation purposes, as it would be nowhere near as pretty all mixed up. So, use a utensil to get stuff from the top and bottom onto one bite on your nacho chip.
Next up - Shrimp Fundido - Sun-Dried Tomato, Feta and Monterey Jack Cheese Fondue. Served with Flour Tortillas. The fundido was quite savory with great seasoning, chewiness, and flavor pop.
Tamales - Two Handmade Pork Tamales Topped with Chile Morita Sauce, Queso Fresco and Pico De Gallo.
Tamales are a pain to make, and not easy to get right, so I frequently use them as a yardstick for a Mexican place, and Red Mesa measures up nicely. They were moist and meaty with great flavor. The Chile Morita Sauce tops them off nicely.
While I frequently try tamales as a measure, I always use tacos. At 4th St., you can get "Street" tacos, which are more traditional Mexican-style with soft corn tortillas and more classic ingredients. You pick one meat from Chicken, Brisket, or Steak, and get two of them. Soft corn tortillas are the true Mexican style.
They also offer the more Americanized versions of tacos using soft flour tortillas, and hard corn tortillas. There is shrimp with flour tortillas, and shredded chicken or beef in hard corn tortillas.
I went with Brisket Street Tacos - Chile Guajillo Sauce, Encurtido, Pickled Red Onion, Cilantro.
The brisket tacos were amazingly delicious—packed with flavor and packed with a large portion of brisket. There's a lot more food here than it appears. For me, there was a little too much pickled red onion dominating the flavor profile, so I took it off of my second taco.
Red Mesa Restaurant is well-know for their Sangria Bar. They have Blueberry Pomegranate, Jalapeño Margarita, Blackberry Lemon, and Strawberry Mango, each hand made to order with fresh ingredients. They are available by the glass, or pitcher, and there is Sangria Wednesday with all sangrias half off all day.
I'm not usually a fan of fake margaritas without actual tequila, but the Jalapeño Margarita Sangria is an outlier in this case. It actually tastes like a real margarita.
Red Mesa Restaurant does not currently have a liquor license, but Marketing Director, Tony Pullaro, on our podcast, told us that they are possibly working on getting one soon.
There's a lot more great food on the menu including new items, and retro new / old items from back in the day that have been brought back as specials.
Get your Mexican on, and check out Red Mesa Restaurant soon!
Mexican classics & creative Southwestern dishes served in a bright space with a lively vibe.