Yummy Thai – North St. Pete's Spot for Tasty & Tempting Thai Favorites
Yummy Thai – North St. Pete's Spot for Tasty & Tempting Thai Favorites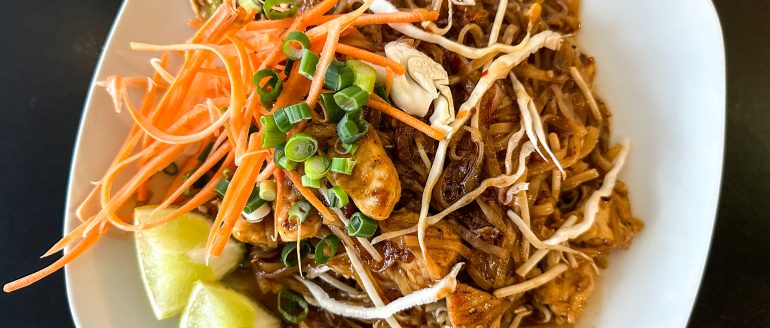 Tucked away in the midst of the bustling Gateway Plaza off of Roosevelt Blvd is Yummy Thai – a laid back eatery featuring none other than Thai cuisine. No fuss, no frills, just really delicious food. From Tom Yum soup and Panang curry, to Pad Thai and House Fried Rice and everything in between, Yummy Thai deserves your undivided attention.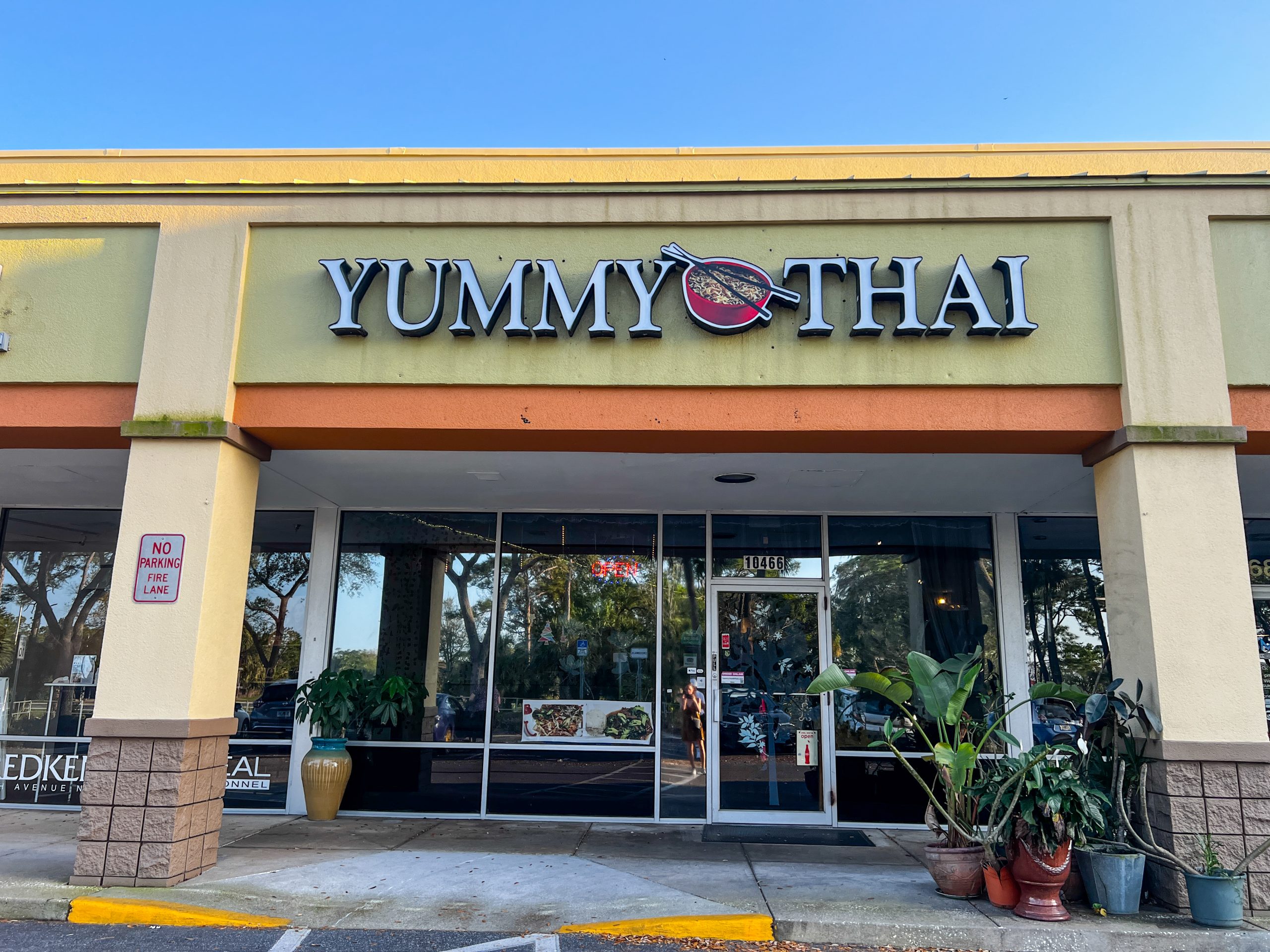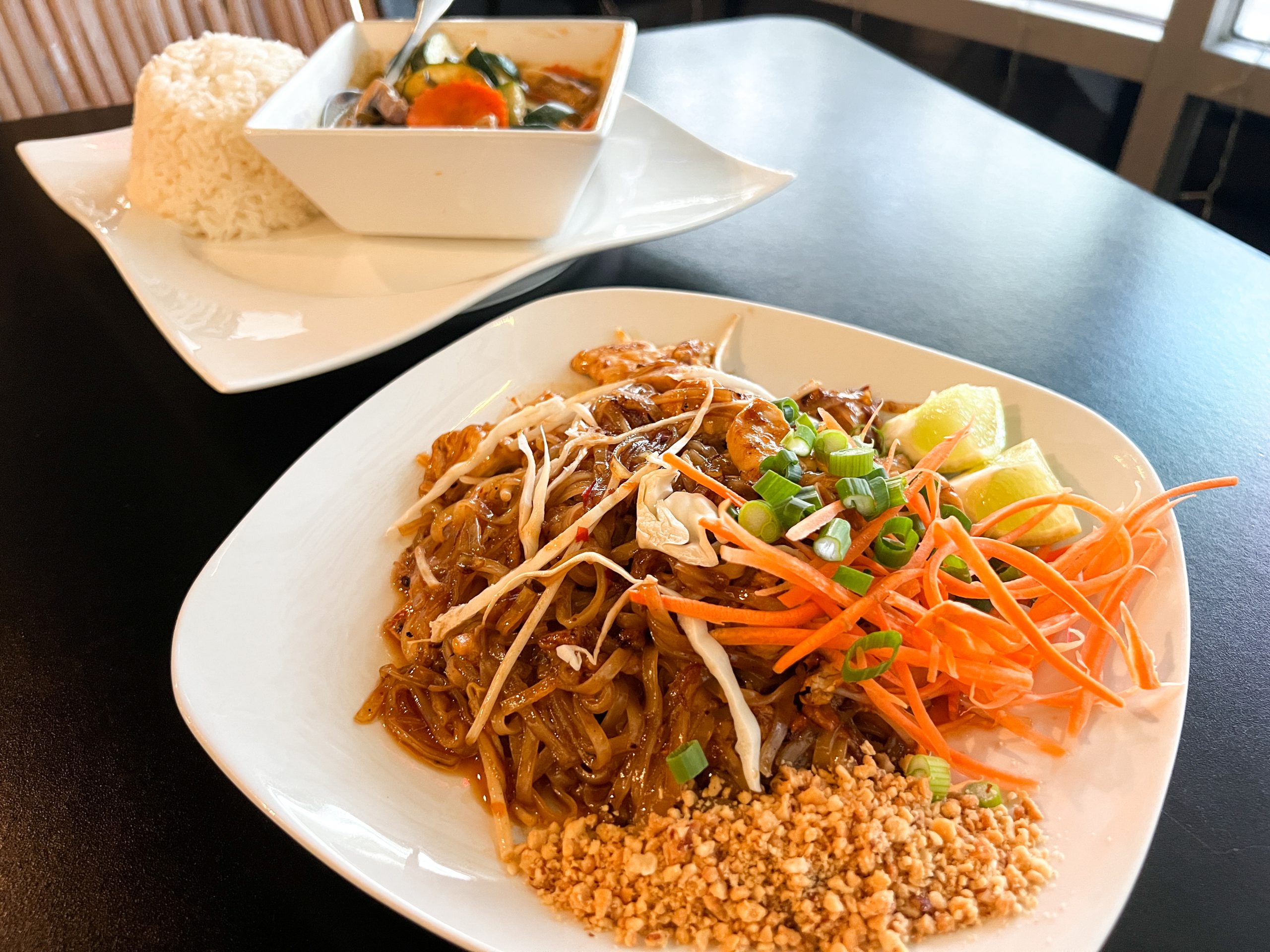 Yummy Thai has been in operation for about 12 years. The restaurant is family owned and operated by Becky and her husband, George. Becky chatted with us during our meal and she shared that prior to opening the restaurant, George was a nurse. After 16 years of working in the hospital, George decided he wanted to turn his passion for cooking into a career. George does all of the cooking, Becky tends to the front of house operations and their uncle helps with prep and the dishes.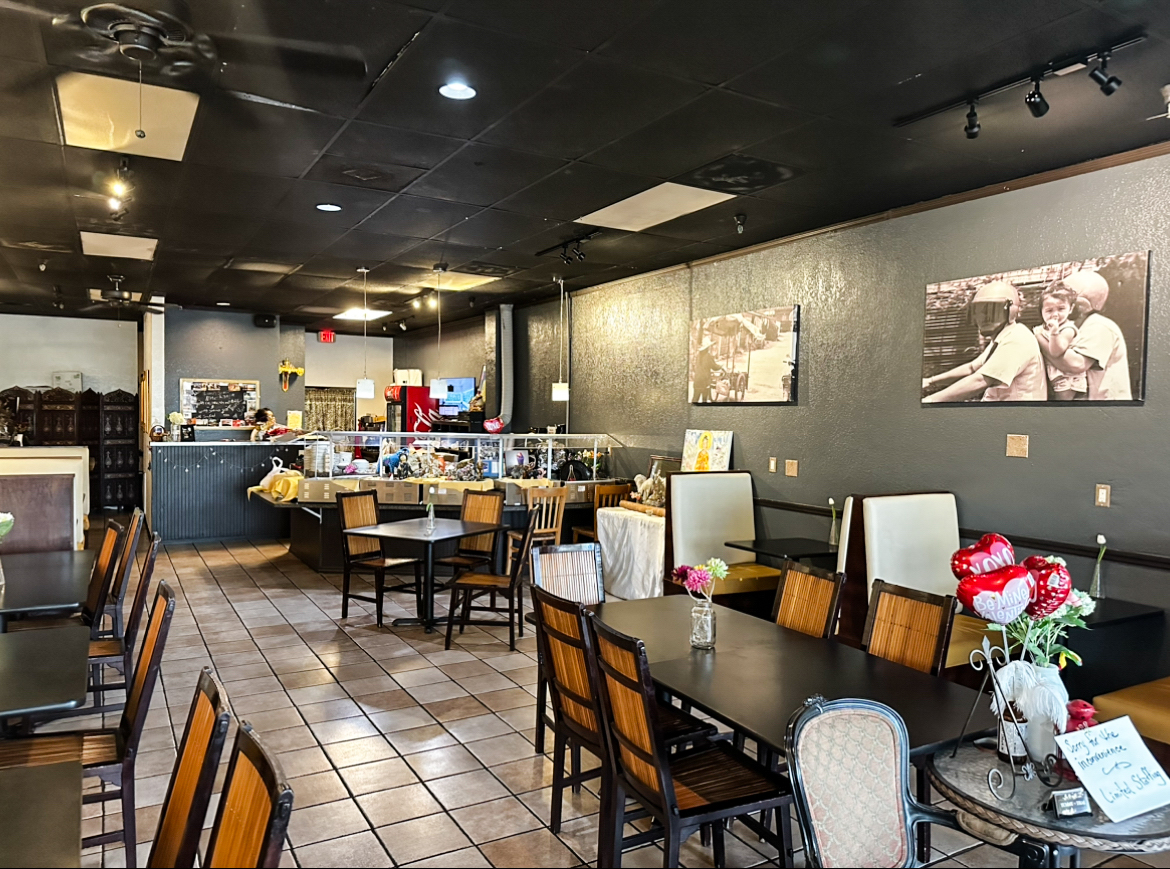 One of the tasks that keeps Becky the busiest with front of house operations is overseeing and executing their take-out business. Prior to visiting the restaurant, I read a large number of reviews and lots of them were in regard to the wonderful experience with their takeout orders from Yummy Thai. During our dinner, we witnessed folks coming in for their orders throughout our entire meal. In addition, the phone was busy too – and that doesn't include their online orders through sites like UberEats, Postmates and so on. A lot of the folks who came in to pick up their food were addressed by Becky with their first name. She confirmed that they do have quite a number of regular to-go customers which is always wonderful to see.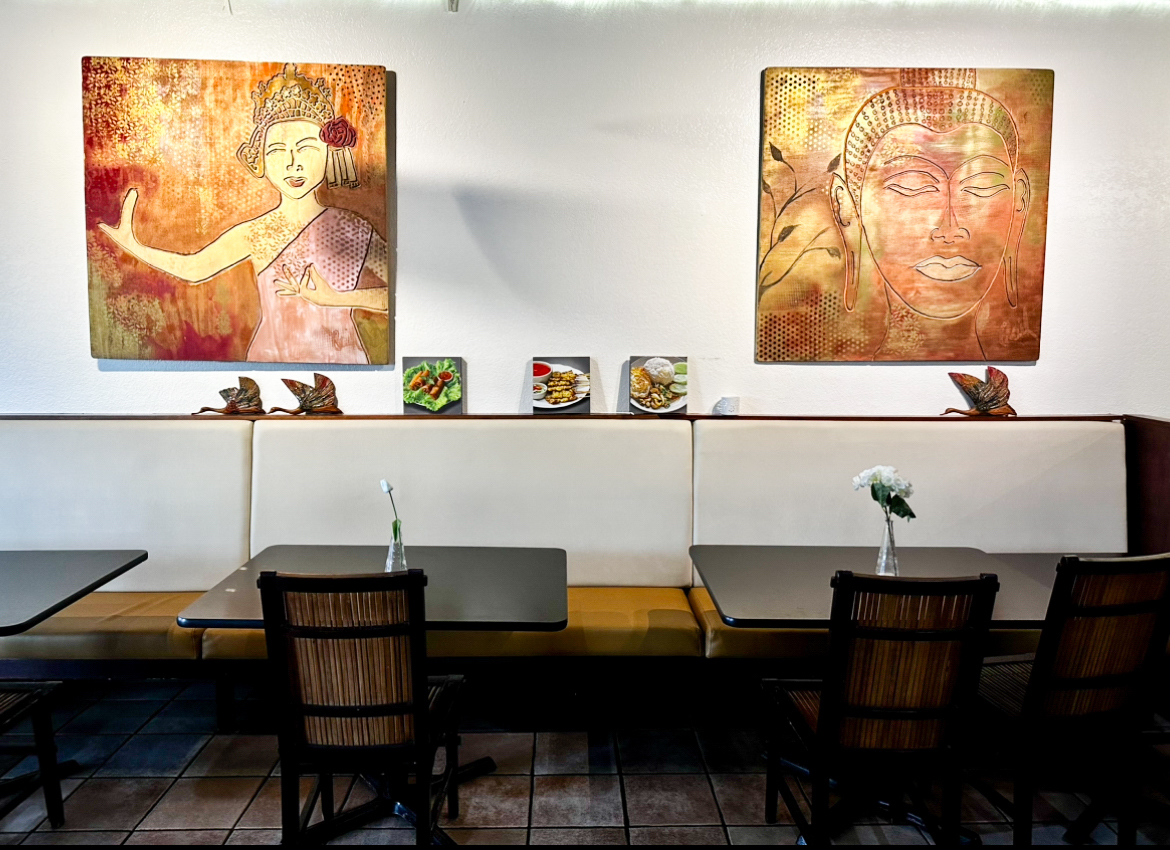 The restaurant space is laid back and informal, the service and hospitality are warm and ultra generous and the food speaks for itself.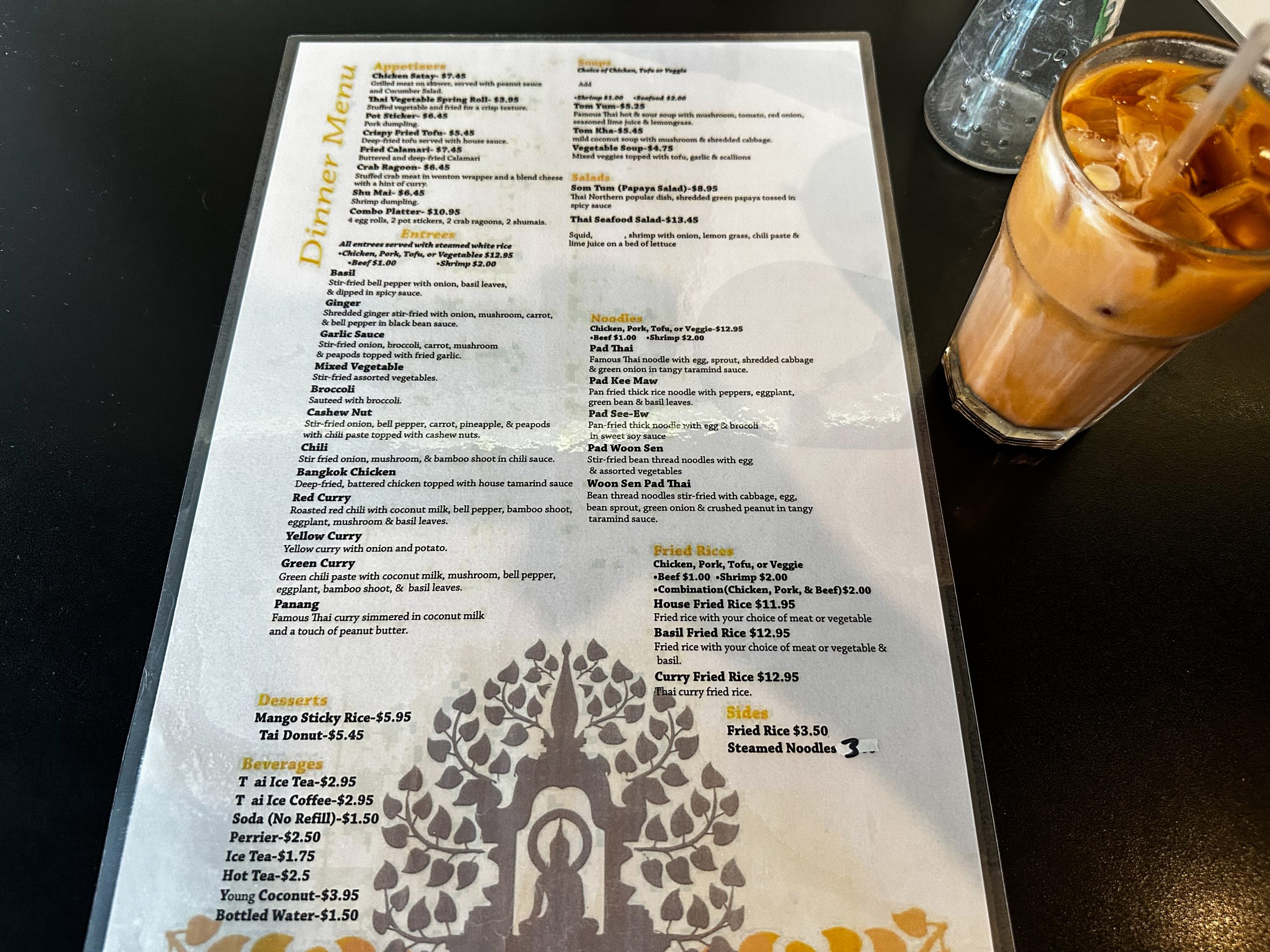 The menu at Yummy Thai is plentiful without being too overwhelming or complicated. A handful of appetizers, soups and salads, curries, rice and noodle dishes, etc. As for drinks, standard soft beverages are available, as well as hot and ice teas, coconut and sparkling water and Thai iced coffee and ice tea. We tried the Thai iced tea and it was quite good – sweeter than we're used to, but it still made our lips smack.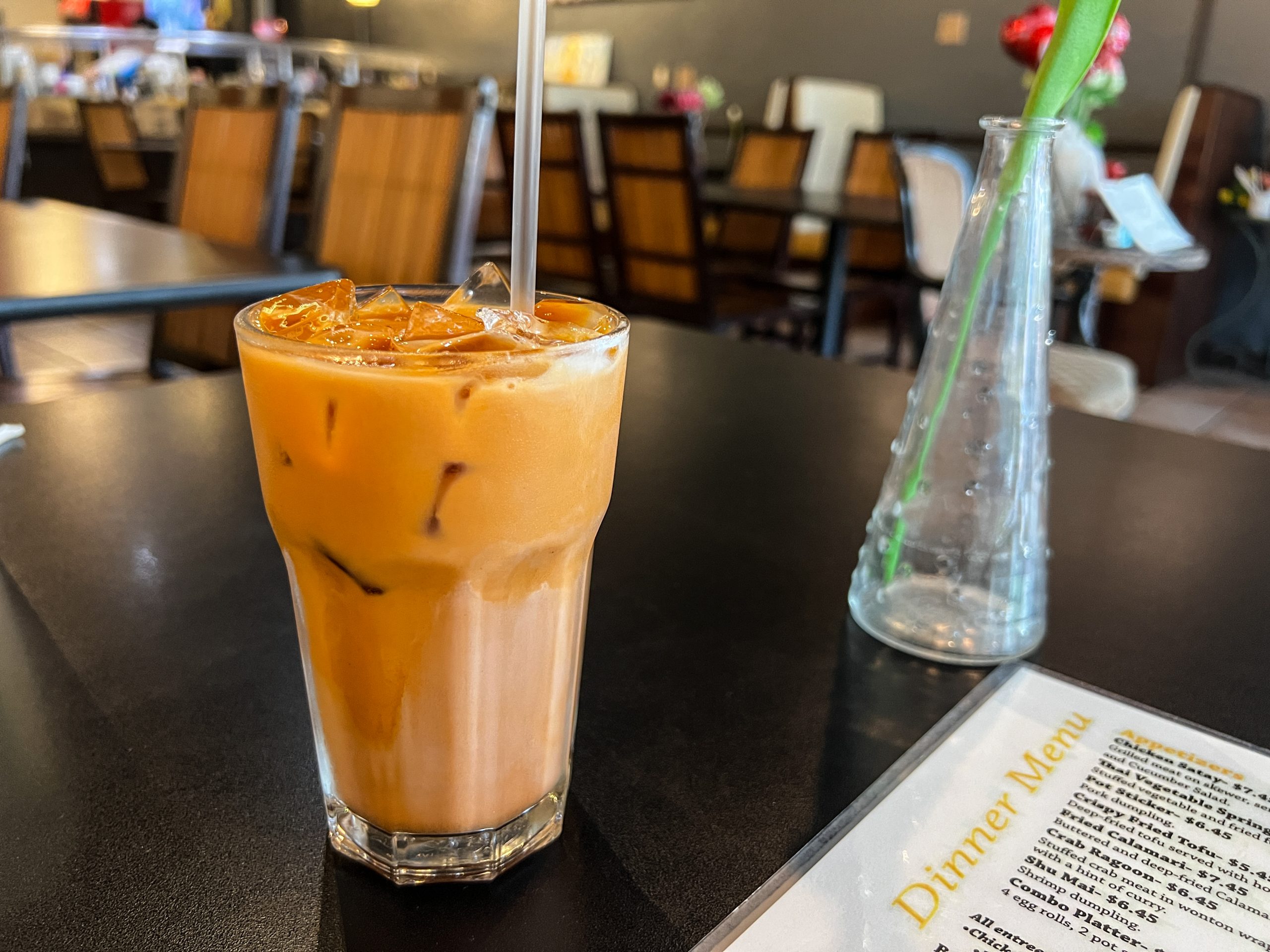 Because we wanted to try as much as we possibly could, we decided to start things off with the combo platter. This assortment of small bites is comprised of four eggrolls, two pot stickers (pork dumpling), two crab rangoon and two shu mai (shrimp dumpling). It's the perfect size for sharing pre-meal between two people.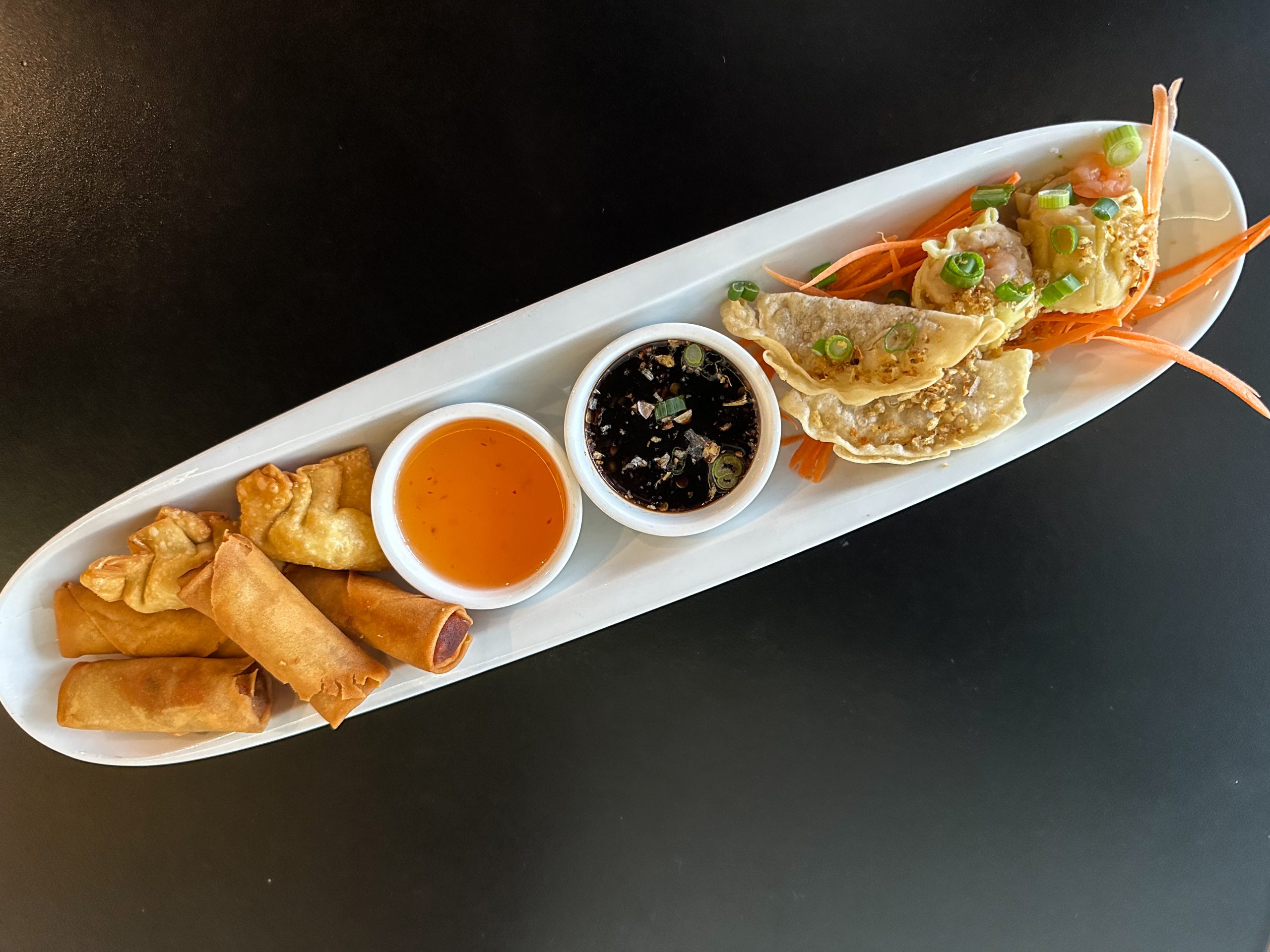 Our favorites in order were: the eggrolls, rangoon, pot stickers and the shu mai. To be fair, my husband and I don't tend to favor shrimp. It's not that we don't like it, but we simply just prefer plenty of things instead of shrimp. The crab rangoon were crisp on the outside and luscious and creamy on the inside with a slight hint of curry in the filling. We enjoyed the pot stickers, but often just prefer something with a bit more texture. The eggrolls were the perfect size – compact. When dunked in a bit of the tangy and sweet sauce, they're simply perfect.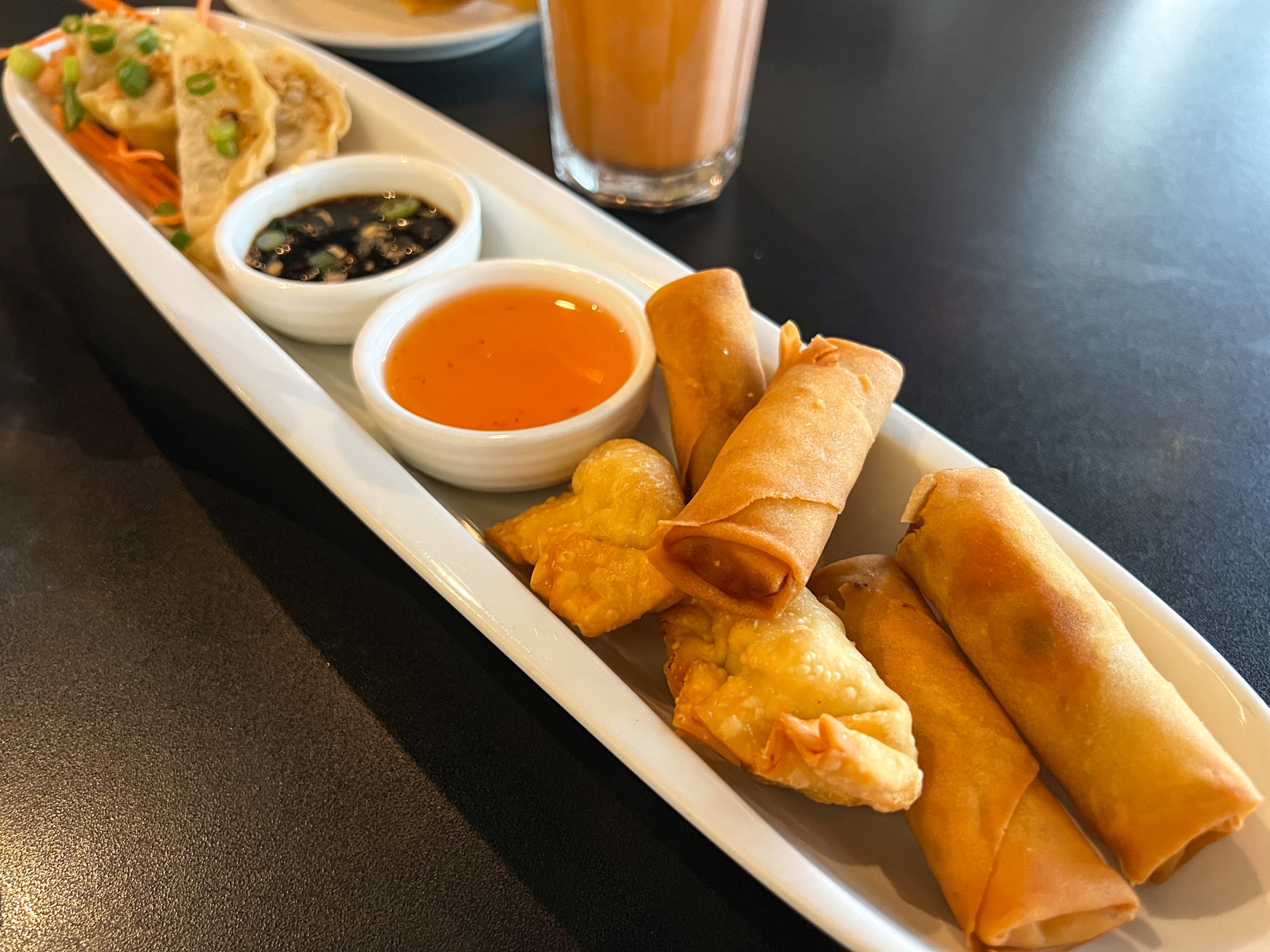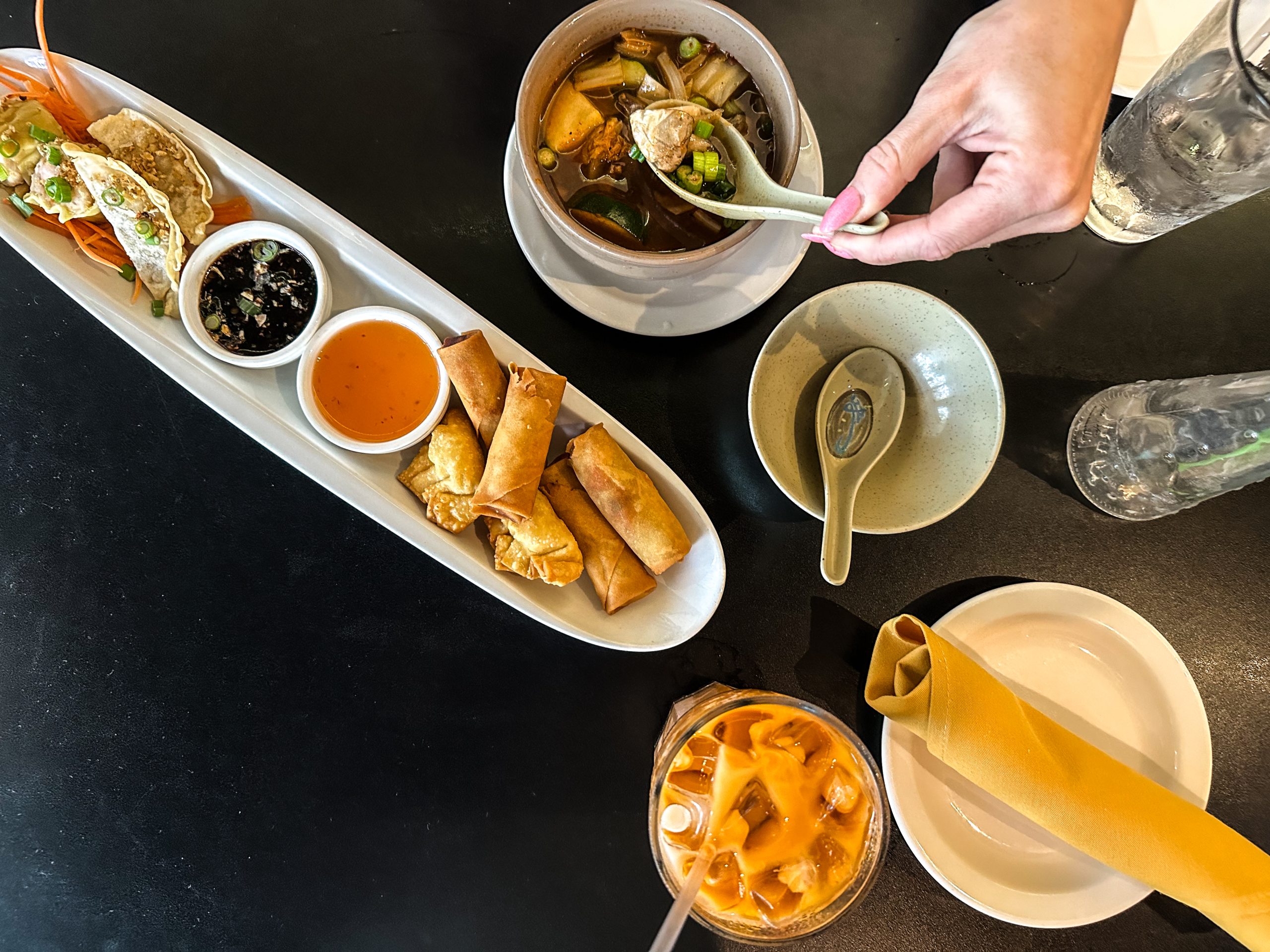 The Tom Yum soup was an impromptu decision that I'm quite happy that we landed on. It's a famous Thai hot and sour soup with mushrooms, tomatoes, and red onion that is seasoned with lime juice and lemongrass. We shared a small bowl of it, which was the perfect amount. The soup was packed with vegetables and kissed with spice. In addition to veggies, you can also opt to add tofu, chicken or shrimp or seafood for a small extra of $1-$2.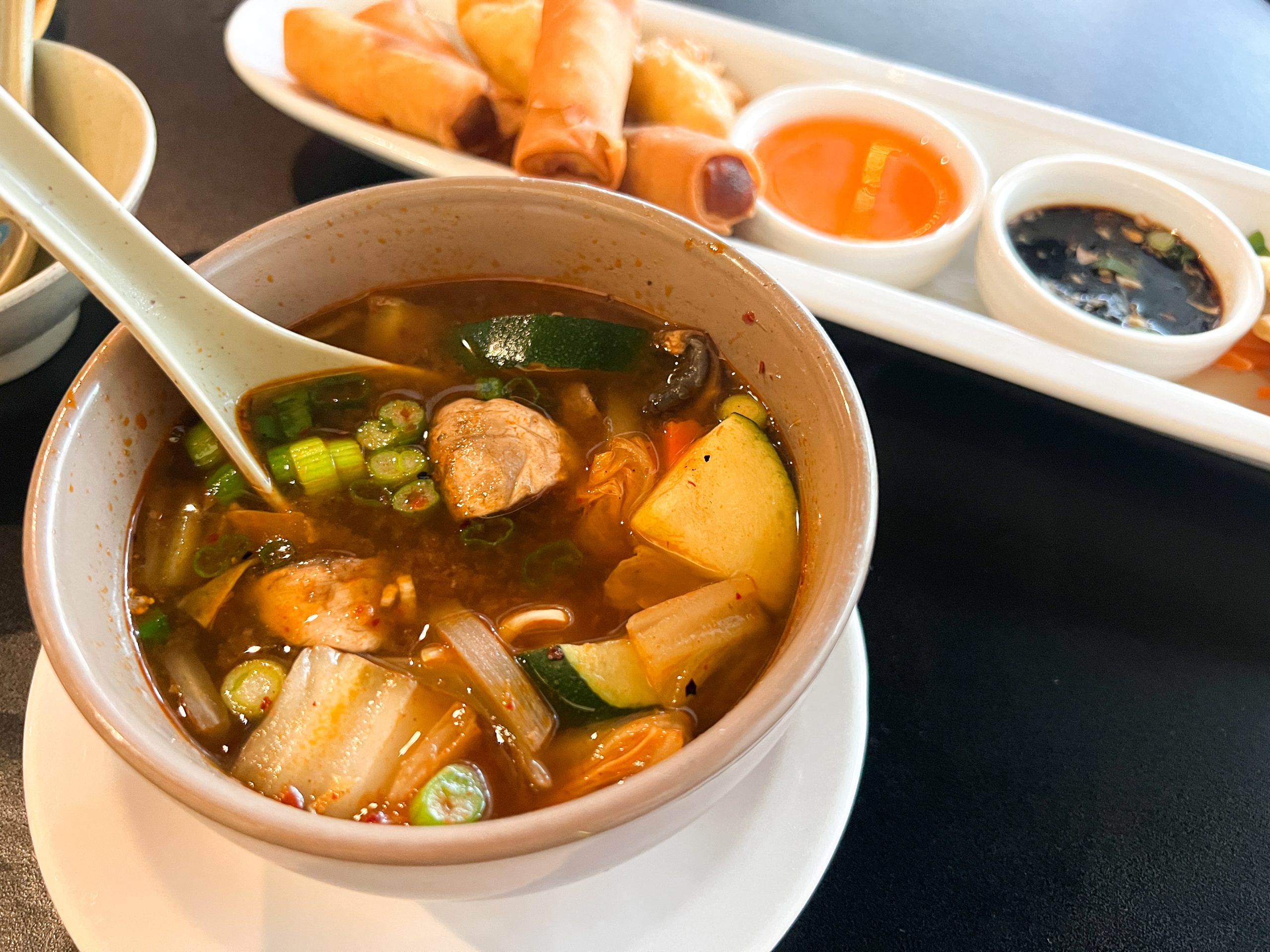 All of the entrees at Yummy Thai are prepared with your preference of heat – medium, hot, or Thai hot. Becky warned us that the Thai was in fact quite spicy. My husband loves spice and can tolerate a great deal of it, but even he opted to shy away from the Thai heat level after Becky's warning. We ordered all of our entrees with a safe amount of spice – hot – and that ended up quite perfect.
I did some research before our meal and scoped out the popular dishes. Pad Thai was probably the one that I read about the most. We ordered it with chicken without hesitation and I have to say, everything was fantastic, but this was the highlight of our meal. Intense flavor, an idyllic amount of heat, it was a complete and total homerun for us. I've perhaps never been more excited to have leftovers to eat for lunch the following day. This dish, as well as all of their entrees, can be served with chicken, tofu, beef, pork, vegetables or shrimp.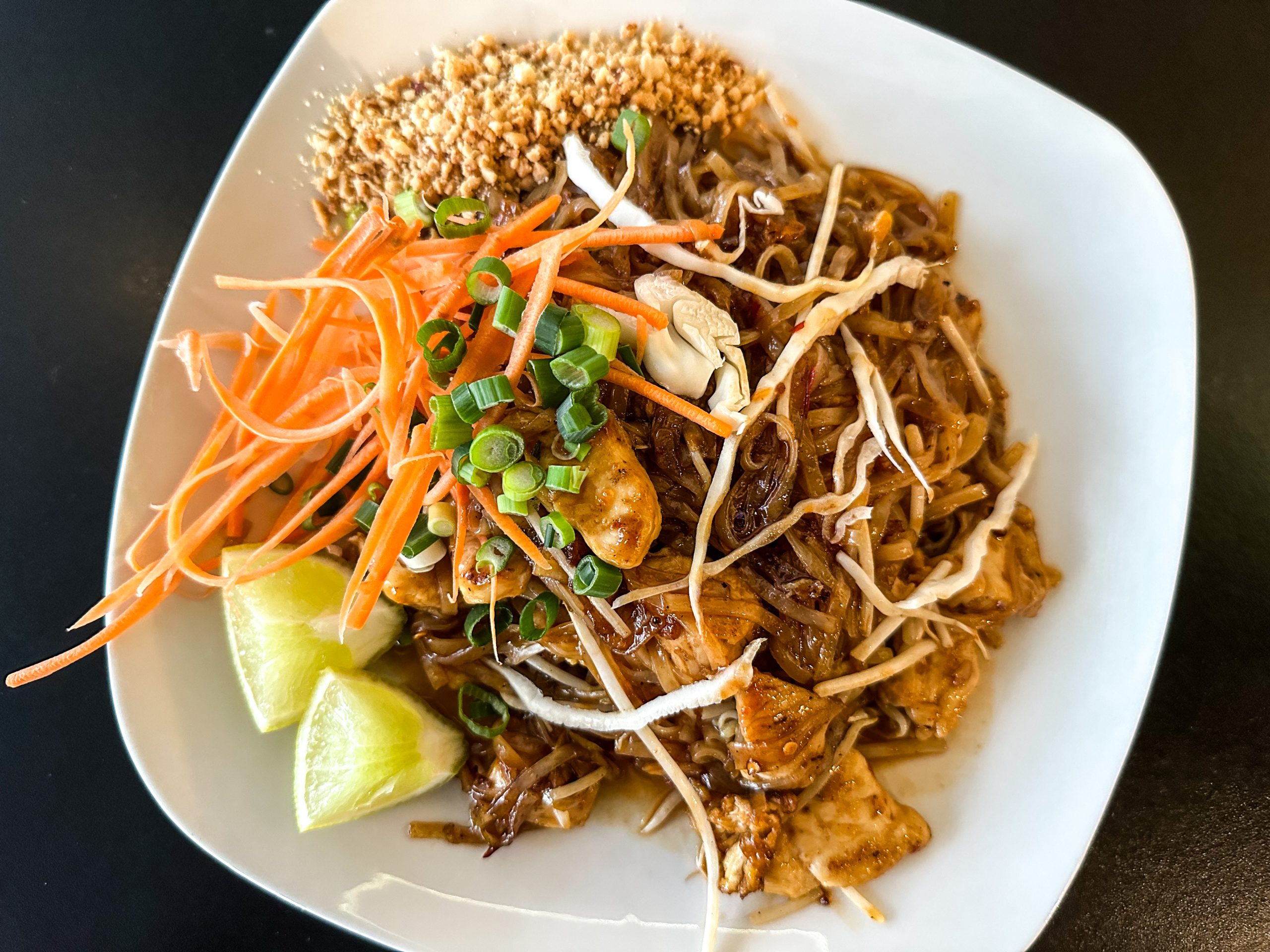 If you know me, you know that I love curry – all types of curry. I usually lean towards Masaman curry, for this meal, I happily went a different route. Curry options at Yummy Thai are: red, green and panang curry. I went with the panang with fried tofu and it was quite lovely. Their panang curry, which also comes with assorted vegetables, is simmered in coconut broth with a touch of peanut butter. This comforting curry is served with with Jasmine rice, but for an extra $2, you can also opt for brown rice or noodles.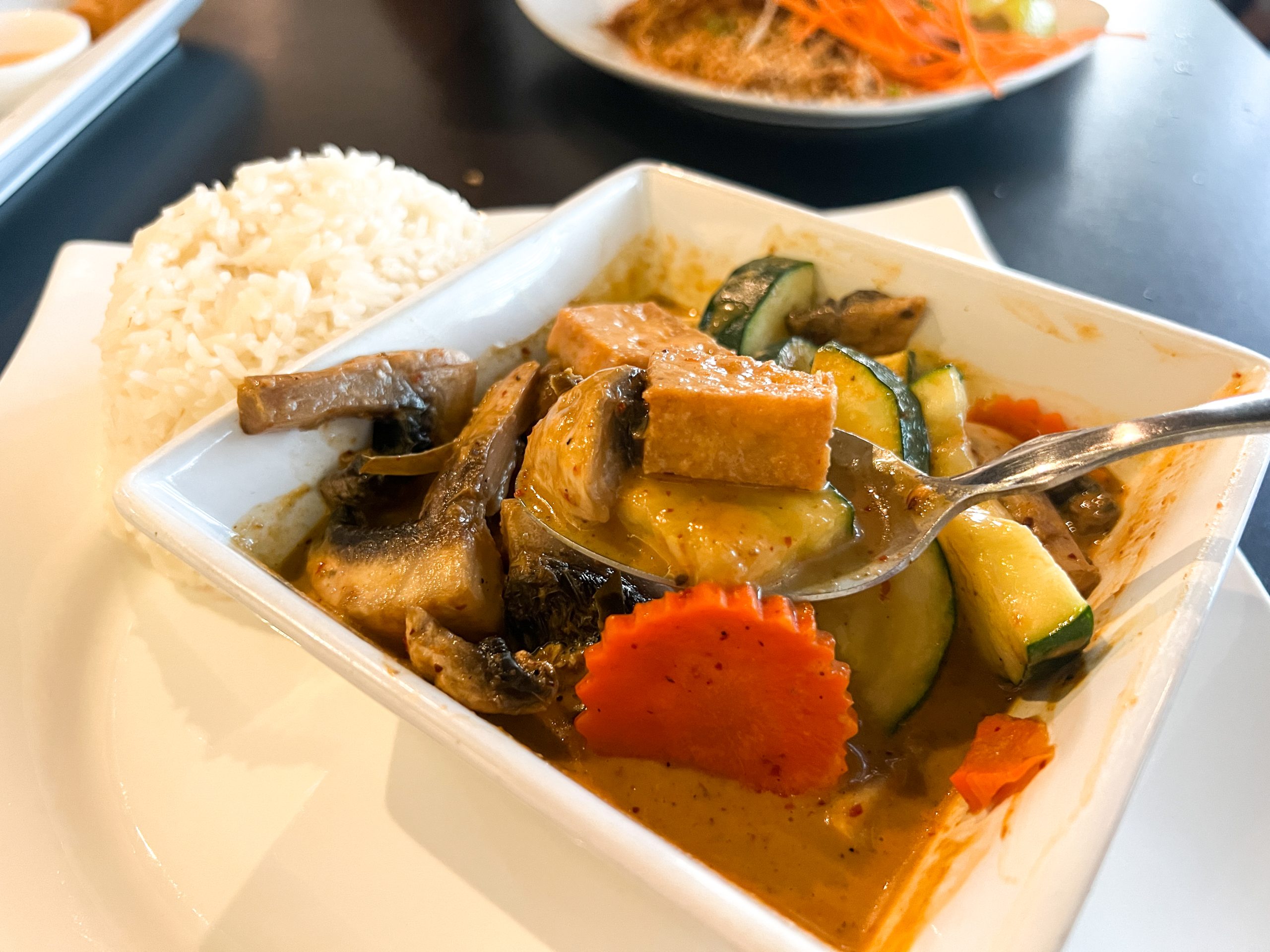 At the last minute, my husband made the decision to also order the house fried rice with pork. We wanted to try an entree with pork and figured one of the fried rice offerings was the way to go. In addition to the house fried rice, they also have basil fried rice and curry fried rice. Had this have been my last minute idea, I would've totally ordered the curry, but the house was ultra savory and satisfying. Because this was the last item to hit the table, we were already quite full and at capacity. We packed up the leftovers and I made fast plans of  turning the dish into some drool-worthy crispy rice for the next day.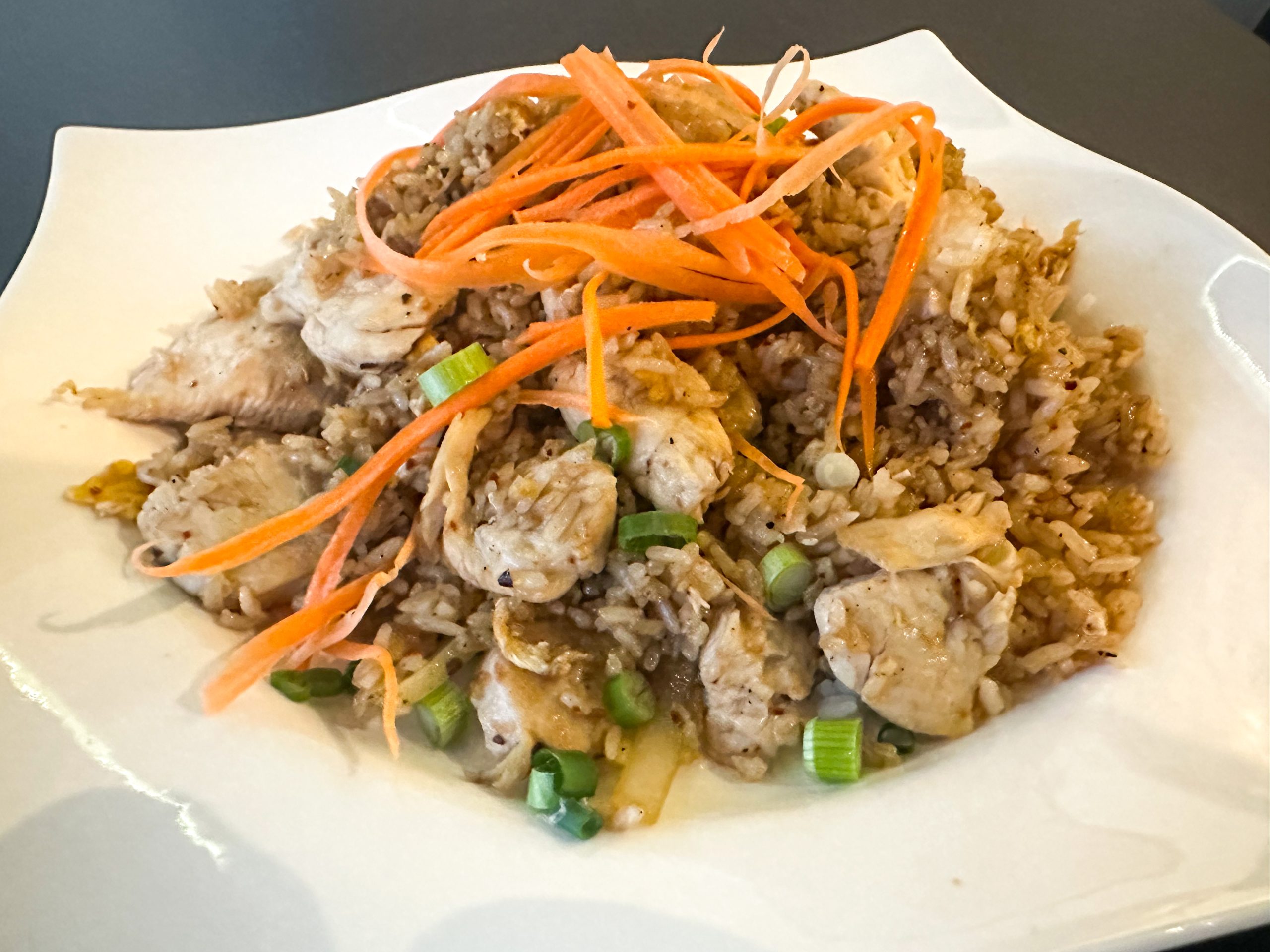 There are a number of Thai spots around St. Pete, but if you're in pursuit of a quality meal that exceeds expectations in a welcoming environment with friendly and authentic people and service – look no further than Yummy Thai.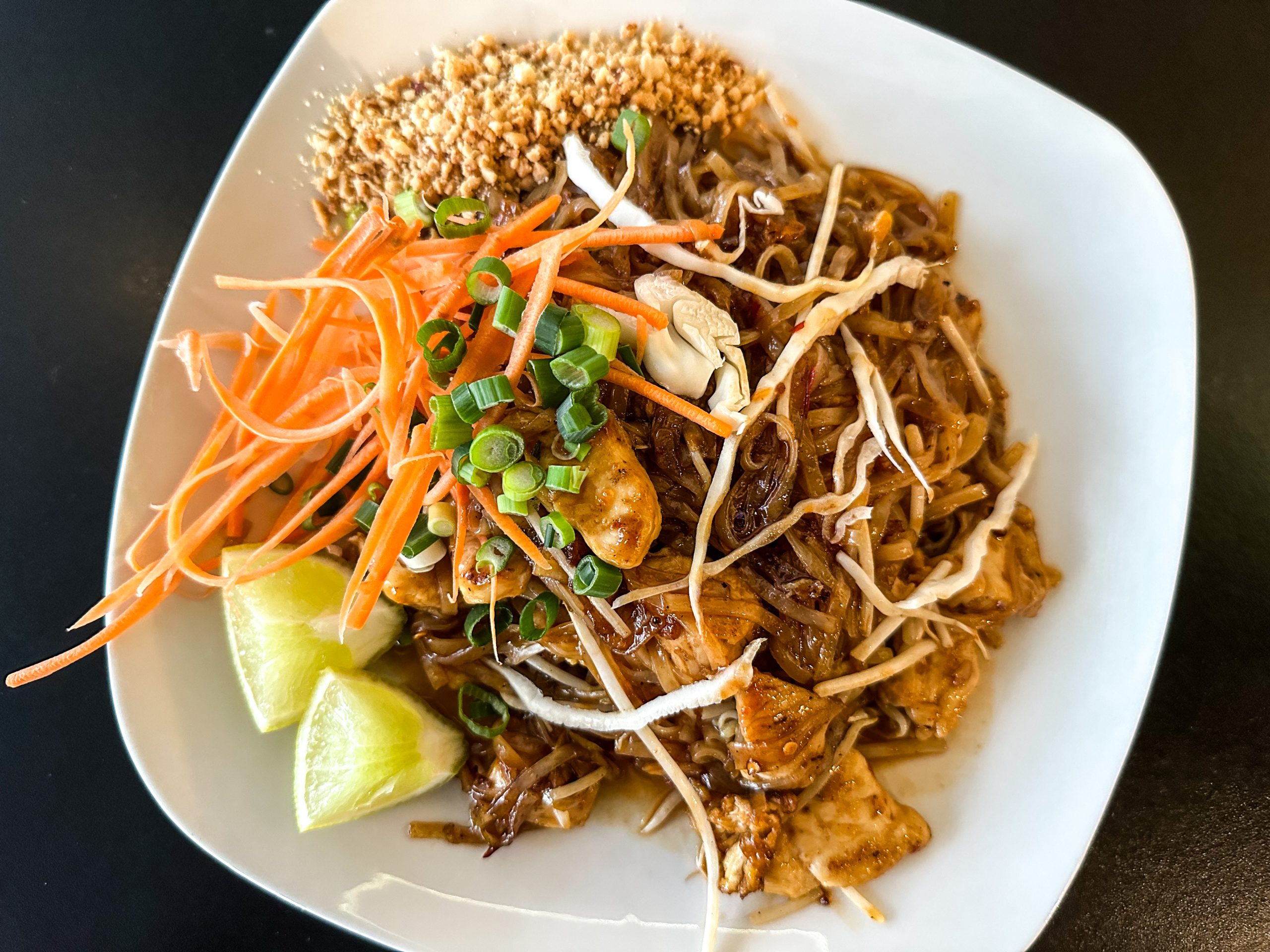 Readers Rating

Rated 4.7 stars




4.7

/ 5 (

Reviewers

)

Outstanding
---
Yummy Thai

727-577-1999

Mon - Fri

11:30am - 9:00pm

Sat -

4:00pm - 9:00pm
10466 Roosevelt Blvd. N

,

St. Petersburg

,

Florida

33716

,

United States
---
Relaxed eatery featuring Thai standards like curries & noodle dishes, plus a lunch buffet.
DISCLAIMER: Kevin, Lori, Abby, Haley, & Lindsey do not dine anonymously (this would be impossible) and we sometimes get free food (though never expected). However, we dine with the locals and we support our own. You will always get honesty in a respectful manner. We do not include any large national or regional chains in our ratings and reviews. We focus on independent locally owned eateries exclusively.

PLEASE NOTE: Reviews reflect a certain moment in time. Some restaurants stay extremely consistent over many years, and some change for the better or worse. Some things that may change are: chefs, recipes, food suppliers, ingredients, philosophies, ownership, etc. We always hope that you have the same good, or great experience we had.
More Foodies News, Reviews & Recipes