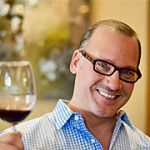 Kevin Godbee · Jul 4, 2018 · 1 min read
From One Foodie Town to Another
In case you didn't know it, Boston is a foodie town just like St. Pete.
Beantown Pub has been a cornerstone of the pub scene in Boston for over 20 years, and now they are opening their second location right here in St. Petersburg, Florida. Remember where Rattle & Hum used to be, and before that Cask & Ale, and way back, The Independent? That's where you'll find Beantown Pub South opening in the next week or two.
Roger Zeghibe, owner of Beantown Pub has been visiting St. Pete for awhile, and saw some similarities to Boston—the history, small town vibe with big city aspirations, and of course—the food scene. Roger also happens to be friends with Fred Forsley, the Founder & Owner of Sea Dog, which has their roots in New England and a location on Treasure Island.
Boston employees Jami DeLauri and Ryan Carino just moved to St. Pete and will be Co-General Managers.
They brought their recipes and food samples from Boston to get them perfectly matched, so what you have in St. Pete will be just like the food in Boston. However, the Boston location is much larger with such high volume that they open at 7:30 am seven days a week. They anticipate hours of 11 am - 3 am here with St. Pete having about 40% of the menu from Boston. Tentatively, the kitchen will stay open until 12 am.
They will have all of the most popular items including, the Lobster Roll, Steak Tips, Turkey Tips, Burgers, and Wings. And of course, New England Clam Chowder, Fish & Chips, and their famous Baked Beans.
Everything is fresh, made in-house and cooked to order. Their local baker has agreed to deliver each morning, seven days a week. They have matched the bread recipe used in Boston as well.
Beantown Pub South Facebook Page
Beantown Pub South Instagram
A downtown Boston mainstay for over 20-years opens in downtown St. Petersburg in July 2018. A classic American pub offering fine pub dining and a casual drinking atmosphere.