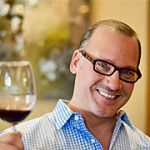 Kevin Godbee · Jan 21, 2020 · 1 min read
Interview with Chris Sweeney & Rob Reinsmith from Noble Crust
Welcome to the St. Petersburg Foodies Podcast Episode 73! Our featured interview today is with Chris Sweeney & Rob Reinsmith from Noble Crust. Noble Crust serves up unique masterpieces of Italian & Southern-fusion cuisine. In the past year they've been included on six of our "Best of ..." lists. For our music segment, we have our youngest interviewee yet. 14-year old singing sensation, Marissa Peddie joins us with an advanced preview of her new single, "Fallin'".
Listen right here with our player above, or use your favorite podcast listening app below.
The St. Petersburg Foodies Podcast features interviews with chefs, restaurateurs, sommeliers, bartenders, and more, and covers the burgeoning food scene in St. Petersburg, Florida. Episodes air every Tuesday.
This episode of the St. Petersburg Foodies Podcast is brought to you by Pacific Counter, The Brass Bowl Kitchen & Juicery, Buya Ramen, and Engine No. 9. Please keep them in mind the next time you are hungry for some fantastic food.
Our announcer is Candice Aviles from Food for Thought  and Channel 10 News. Our theme music is provided by The Chris Walker Band.
Links:
Noble Crust is coming up on 6-years old. They now have three locations, and appear on six different "best of..." lists. Rob and Chris both have real fun stories and do a great interview.