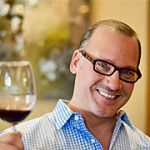 Kevin Godbee · Feb 9, 2021 · 1 min read
Interview with Jackie Eash from Sea Salt St. Pete
Welcome to the St. Petersburg Foodies Podcast Episode 128! On today's episode, we interview Sea Salt St. Pete's Sommelier & Beverage Director, Jackie Eash. We talk about the wonderful wine pairing tasting dinner we recently had at Sea Salt. We discuss many wine topics, such as; how to pair wine with food, how and why did we go from Champagne flutes to drinking sparkling wine in white wine glasses, cliches we'd like to banish from the wine world, unusual pairings that work, what determines if a wine will age well, or not, and much more. The "cork dorks" will love this episode. At the top of the show we have Abby straight out of the St. Pete Foodies Test Kitchen with an easy, and delicious recipe for Shrimp Fra Diavolo with a healthy twist. The recipe discussion also has Kevin and Lori disagreeing on whether Banza Chick Pea pasta is like real pasta or not, and we also discuss how different, or the same Fra Diavolo is to Arrabbiata sauce. "Googling" it was mostly a waste of time with most of the information being wrong. We checked with one of the most well-known Italian chefs in town to verify the truth.
Listen right here with our player above, or use your favorite podcast listening app below.
The St. Petersburg Foodies Podcast features interviews with chefs, restaurateurs, sommeliers, bartenders, and more, and covers the burgeoning food scene in St. Petersburg, Florida. Episodes air every Tuesday.
This episode of the St. Petersburg Foodies Podcast is brought to you by St. Pete Meat & Provisions, Rollin' Oats, The Zest Podcast, Noble Crust, Buya Ramen, and Engine No. 9. Please keep them in mind the next time you are hungry for some fantastic food.
Our announcer is Candice Aviles from Food for Thought  and Channel 10 News. Our theme music is provided by The Chris Walker Band.
Sea Salt Wine Pairing Tasting Dinner
Recipe: Shrimp Fra Diavolo with Banza Chick Pea Pasta
Jackie Eash Interview