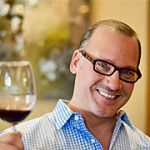 Kevin Godbee · May 14, 2019 · 1 min read
Interview with Tanner Loebel & Eric Bialik from Pacific Counter
Welcome to the St. Petersburg Foodies Podcast Episode 37. We have a new monthly recipe from Abby Allen for Chorizo Tacos with a couple of unique twists. Our featured interview today is with Tanner Loebel and Eric Bialik from Pacific Counter. Eric's been in the restaurant business for many years, and Tanner was the owner of the first food delivery service in St. Pete, FoodNow, which was bought by BiteSquad. We talk to Tanner & Eric about their past experience in the restaurant and food business, and how this time is quite different for both of them. Today, our music comes from Ashley Smith and the Random Occurrence. Ashley and Nick Ewing answer the Fast Five Foodies Questions. They are both total foodies, so we ended up having an extended conversation on food. The band is in the studio recording new material right now. We will feature the new single that is not even out yet, "Three Goodbyes".
Listen right here with our player above, or use your favorite podcast listening app below.
The St. Petersburg Foodies Podcast features interviews with chefs, restaurateurs, sommeliers, bartenders, and more, and covers the burgeoning food scene in St. Petersburg, Florida. Episodes air every Tuesday.
This episode of the St. Petersburg Foodies Podcast is brought to you by Buya Ramen, Annata Restaurant & Wine Bar, Engine No. 9, and Alto Mare Fish Bar.
Please keep them in mind the next time you are hungry for some fantastic food.
Our announcer is Candice Aviles from Meet the Chef and Channel 10 News. Our theme music is provided by The Chris Walker Band.
Links:
Ashley Smith and the Random Occurrence Facebook