Abby Allen · Dec 16, 2019 · 3 min read
Some people loathe cooking during the holiday season; however, I love it! In fact, I live for it. What's my secret, you ask? I make it fun by preparing recipes that I actually enjoy cooking and eating. During the holiday season, most folks seem to feel an obligation to make certain things, such as stuffing, mashed potatoes, and other usual suspects. While there is nothing wrong with any of those dishes, whatsoever, they just don't provide me with a sense of excitement. Think about it, if these traditional holiday meals are that enticing, why don't we prepare turkeys, gravy, and cranberry sauce any other time of year?
I'm not here to knock traditional holiday cooking, but, I am here to encourage you to think outside of the box and shake up your usual holiday menus. Create a menu that makes you happy and cook recipes that spark joy! If you'd rather make lasagna for Christmas, do it! If you don't want to spend the money and time on a ham to feed 20 people, forget about it! You're the one doing the shopping, preparing, creating, and hosting, so prepare a meal that isn't going to be a burden (wine helps with that, too!).
So, you've probably already guessed by now that I am one who whips up an unorthodox menu when the holidays roll around. I love pouring my creativity into this time of year, and enjoy putting a spin on the traditional. This recipe is a prime example. I've never been one for mashed potatoes - this girls needs texture, bite, crunch, something. So instead of slaving over a pot of potatoes that I'm not enthused about, I created a potato dish that yields much more buzz. These hasselback potatoes are simple to prep, boast great texture, and also taste great (of course, I may be a bit biased). Additionally, minimal ingredients are required.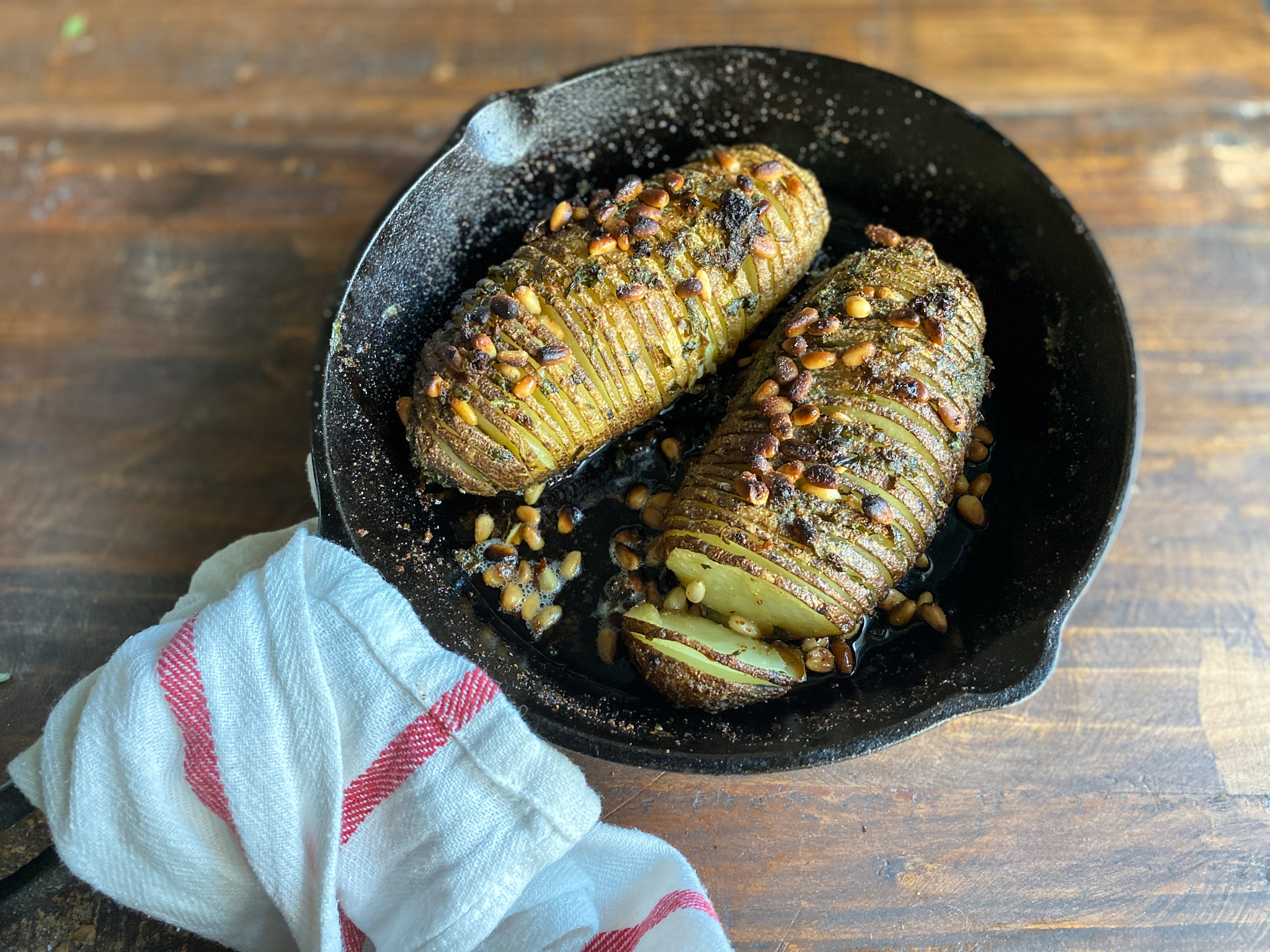 Sourcing my ingredients at Rollin' Oats was a total breeze! Potatoes, basil, oregano, grass-fed butter, garlic powder, organic probiotic sour cream, lemons and pine nuts...yes, they even had the pine nuts (which can sometimes be difficult to find at a decent price).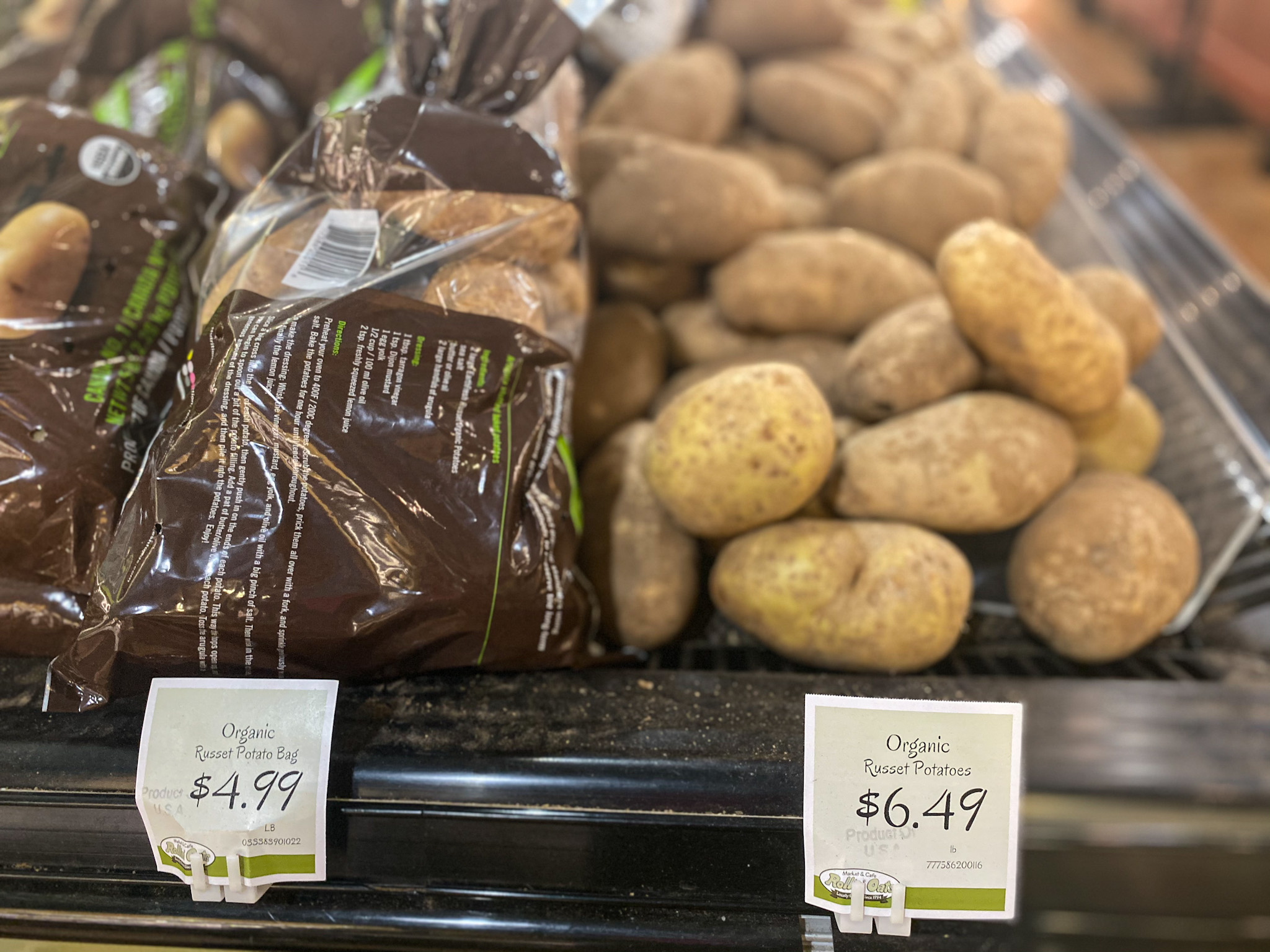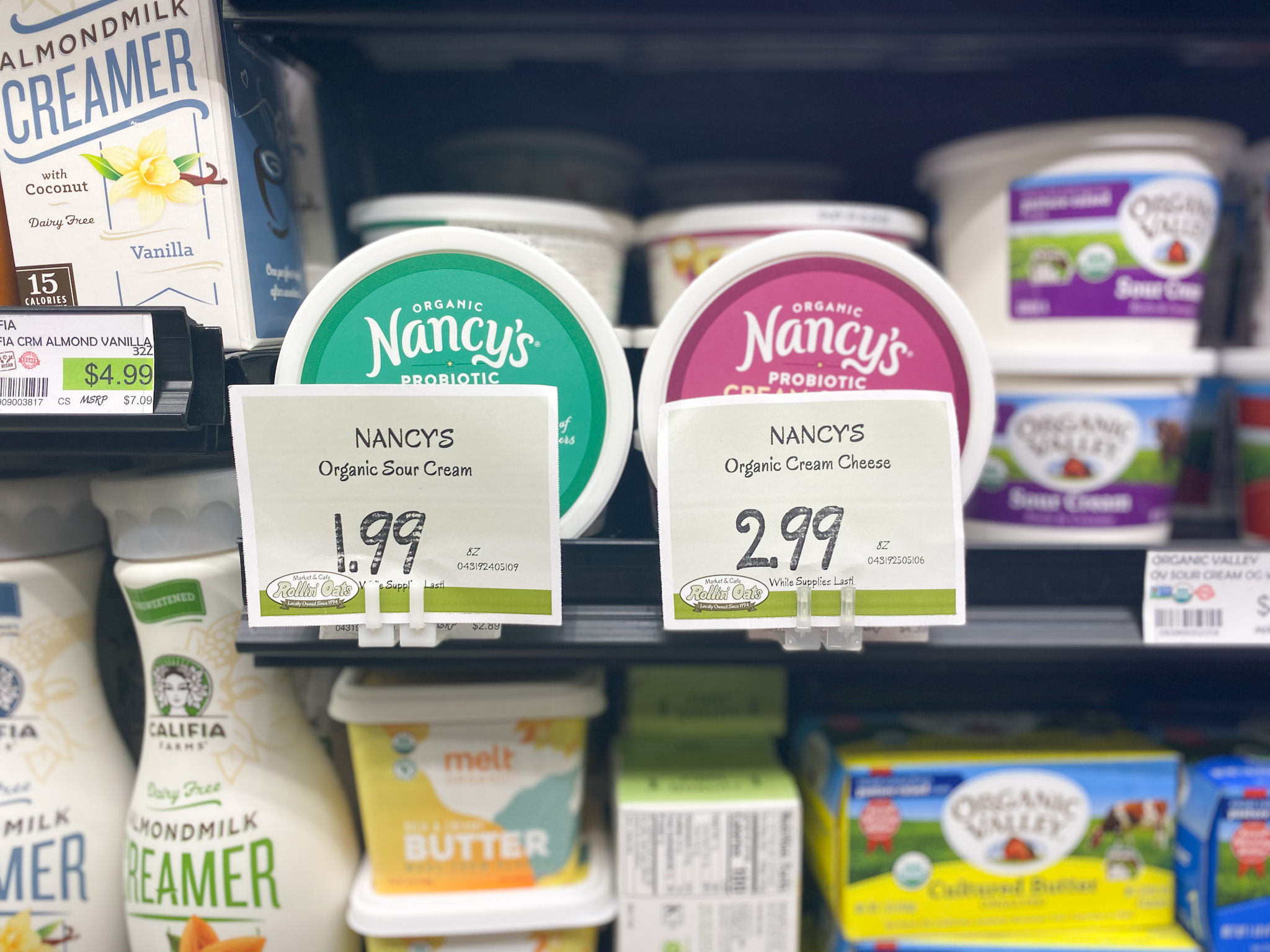 In fact, all of my favorite brands are sold at Rollin' Oats. Vital Farms is a brand that our household loves and supports, for example, and of course that's the butter used in this recipe. Their cows and chickens are pasture-raised (humane and sustainable!) and grass-fed; therefore, Vital Farms is able to produce ethical products (eggs, ghee, butter). What's not to love about that?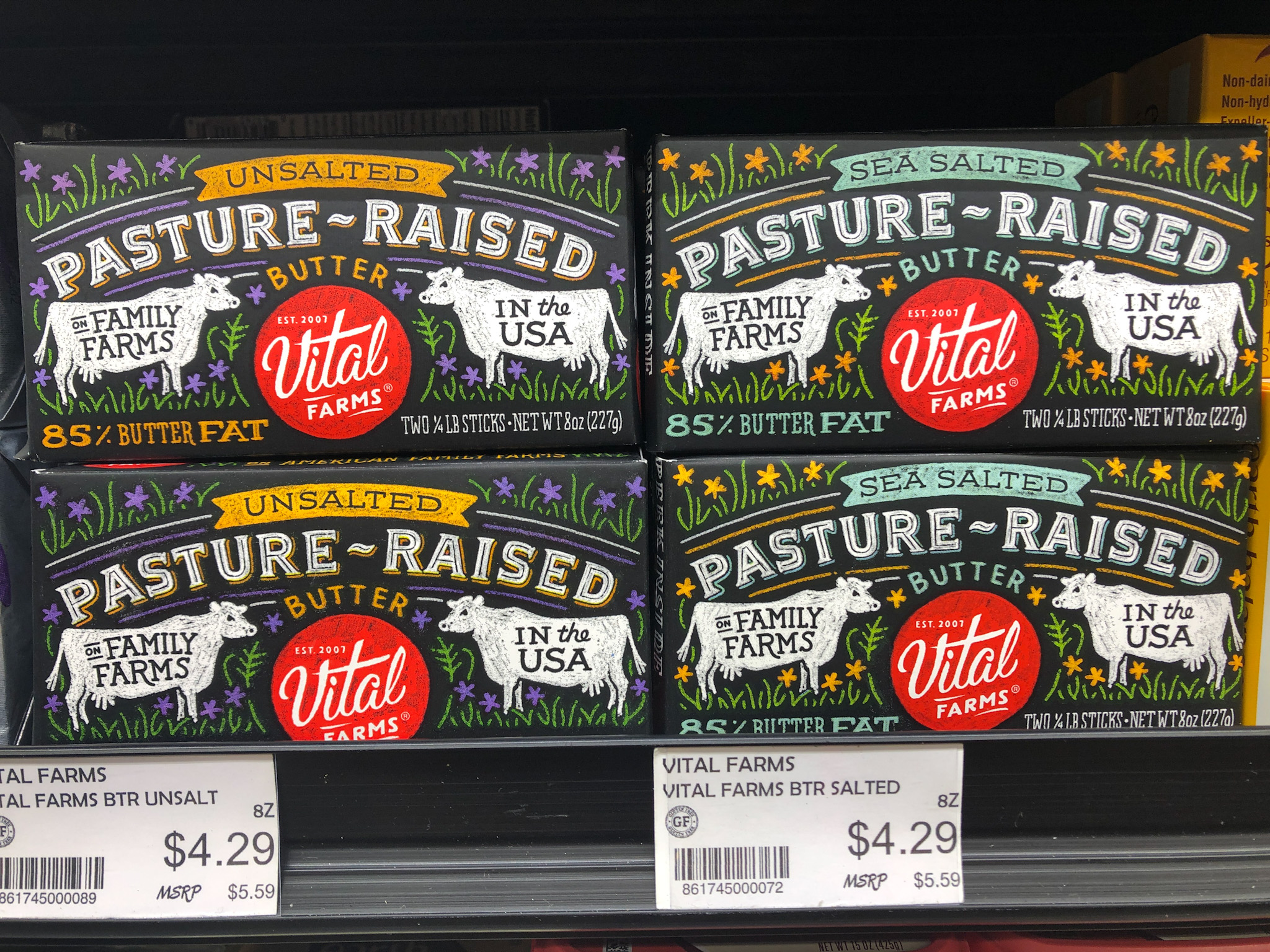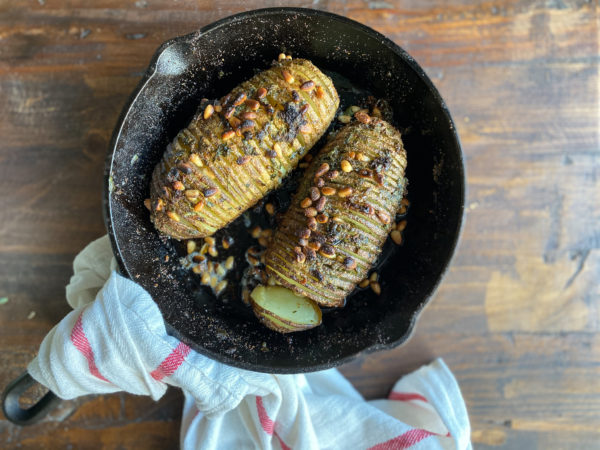 | | |
| --- | --- |
| | |
Preheat the oven to 425F. Scrub the potatoes good, dry, and then cut a thin lengthwise strip on each potato so they can sit flat.

One at a time, with the flat side on the cutting board, cut slices into each potato that are about 1/8 inch apart, but without cutting completely through (leave about 1/4 inch at the bottom unsliced - you want the potato to remain intact). Pro tip, place chopsticks on each side of the potato as they act as a guide without allowing you to cut completely through the potato.

In a medium microwave safe bowl, melt the butter, and then add in the chopped herbs, salt, and garlic powder. Mix well, and with a basting brush, brush coat a cast iron skillet, and then each potato with a generous amount of the butter mixture. Don't neglect the crevices! Make sure buttery goodness gets into each one!

Top with pine nuts (make sure to get some of those in the crevices, too). Put into the oven for one hour. Every 20 minutes, remove the skillet and spoon the melted butter mixture on the bottom of the skillet over the potatoes.

Mix sour cream with lemon juice and put into the fridge until ready to sere.

After the hour is up, turn the oven to broil and broil the potatoes for 4-6 minutes (or more, for optimal crispiness). Salt as needed and serve each potato with a dollop of lemony sour cream.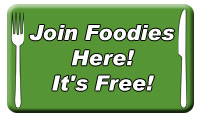 DISCLAIMER: Kevin, Lori, Abby, Haley, Lindsey, & Alexia do not dine anonymously (this would be impossible) and we sometimes get free food (though never expected). However, we dine with the locals and we support our own. You will always get honesty in a respectful manner.

PLEASE NOTE: Reviews reflect a certain moment in time. Some restaurants stay extremely consistent over many years, and some change for the better or worse. Some things that may change are: chefs, recipes, food suppliers, ingredients, philosophies. We always hope that you have the same good, or great experience we had.