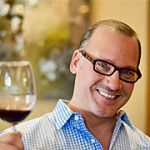 Kevin Godbee · Sep 8, 2016 · 16 min read
So I recently Googled "10 Best Italian Restaurants in St. Petersburg, FL".
Don't do it!
You'll either be really sad, horrified, or disgusted. There are so many results that are complete garbage. When you see an article with Carrabba's ranked #2 and Gratzzi Italian Grille as #7, and IL Ritorno as #13, you know it is complete and utter nonsense.
The reason is that the majority of the top 10 lists are auto-generated by check-ins, star ratings that don't have text to back-up the rating given, poor photos or no photos, and no professional writing or editing, and basically, no useful information at all.
We decided to fix that and do some actual work instead of having a computer auto-generate useless low quality content.
We recently conducted a poll in our top-secret Facebook group where only bona fide foodies hangout and you have to pass an entrance exam to get in. (Not really, but we do police it pretty well, and if we sniff out a non-foodie infiltrator, they get booted faster than an egg explodes in a microwave.)
Of our top 10 best Italian restaurants in St. Petersburg, FL, some have been around for many years, some for just a few, and a couple are somewhat new. Another interesting note is that 9 out of 10 provide Southern Italian cuisine, and one—IL Ritorno provides their own unique, gourmet, modern Northern Italian. (When most people think of Italian cuisine, they are thinking of Southern Italian.)
1. Gratzzi Italian Grille
Gratzzi always comes out on top in reviews and surveys. Chef Tony Mangiafico and co-owner / General Manager Domenic D'Angelo are both from Sicily and bring great authenticity to the food and atmosphere. Many of their recipes come from the old country, and some are centuries old. They offer "fine dining with a family atmosphere".
One of the reasons Gratzzi does so well is that they have something for everyone. They have the classics that everyone expects from an Italian eatery, but their steaks and seafood also rival specialty steakhouses and seafood restaurants. Gratzzi also rotates in exotic specials like Alligator, Rattlesnake, Ostrich Eggs, Buffalo, and more.
They have something for everyone with their prices as well. Their regular menu items range from $10 to $48 for surf & turf. Lastly, we would be remiss if we didn't mention their signature Cavatelli Bada Bing—cooked table side—handmade Ricotta Cavatelli, vodka Flambed in a pan and then poured inside of a giant Padano Parmesan Wheel with San Daniele Prosciutto, Tomatoes, and Basil. It is stirred and stirred as the walls of the cheese start melting and coating the pasta.
Here are a couple of reviews of specific dishes at Gratzzi, along with a link to their listing in our restaurant guide where you can make your own ratings and reviews.
Gratzzi Italian Grille Review of My Favorite Pasta Dishes
Gratzzi Italian Grille Review of My 3 Favorite (non-pasta) Dishes
Gratzzi's Listing in our Restaurant Guide for St. Petersburg FL
Gratzzi Italian Grille
211 2nd St. South
Saint Petersburg, FL 33701
727-623-9037
http://gratzzigrille.com/
2. Il Ritorno
(Photo courtesy of IL Ritorno)
Grattzi and IL Ritorno are such different styles of Italian that it is almost unfair to put them up against each other in a poll.  It's like comparing pizza to cannolis.
IL Ritorno arrived on the Downtown St. Pete foodies scene in late 2013, held their Grand Opening on January 30, 2014 and quickly became a popular destination with their unique modern style of Northern Italian cuisine.
Chef David Benstock and his wife Erica are the sole proprietors of the Restaurant aptly named "The Return" in Italian.  Chef David grew up in St. Petersburg and after high school he attended and graduated from The Culinary Arts School at Johnson & Wales University in Denver, Colorado and then went onto to hone and perfect his craft, cooking in kitchens in Colorado, New York, Italy, Miami and Tampa before "returning" to his hometown and opening IL Ritorno.  And so lucky we all are that he did!
From an article published on April 4th, 2016 in the Tampa Bay Times, Chef Dave describes the menu: "It's modern Italian, ...No old-school dishes, but all the flavors and techniques you find in Italian cuisine.  Ours is a different spin on Italian, influenced by where I've worked and what I learned at those places. It's lighter than what you'll find in most Italian restaurants. There's shrimp in a lemongrass broth with lime zest and pickled razor clams. No spaghetti and meatballs or heavy cream sauces. If people come in looking for that and find it's not on the menu, they usually just leave." Tampa Bay Times Food Critic, Laura Reilly, voted IL Ritorno as the #1 Italian Restaurant in Tampa Bay 2016.
All of the pasta is house made and Chef Dave tries to use locally sourced ingredients whenever possible.  However, he refuses to sacrifice quality and does fly in cheeses and some other items from California, Italy, etc.
Personally, we have tried almost every item on the menu, but since the menu is constantly changing and evolving, each time we go, we find something new.  The menu is a plain file folder, which looks like you are opening up something confidential, and makes it easy to change out, since the food changes with the seasons.
IL Ritorno is known for several signature dishes namely the Short Rib Mezzaluna (pictured), the Octopus appetizer and the best Chicken dish that I have ever had!  These items remain on the menu while others rotate.
Reservations are suggested as the restaurant is small and quaint but with a NYC feel and taste.  Here are links to a couple of reviews about IL Ritorno along with a link to their listing in our restaurant guide where you can also rate and review.
Run don't walk to IL Ritorno! Absolutely the Best!
Review of IL Ritorno's Event with Green Bench Brewery
IL Ritorno's Listing in our Restaurant Guide for St. Petersburg FL
IL Ritorno
449 Central Ave #101
Saint Petersburg, FL 33701
727-897-5900
http://www.ilritornodowntown.com/
3. Pia's Trattoria
(Photo by Jim Drummer Cushing)
In 2005, Pia-Maria and Tom Goff opened Pia's Trattoria in Gulfport. Having just arrived from Europe with their four small children and a new resident in Gulfport, FL, Pia was homesick for the food she used to cook and eat her whole life. Italian food made from scratch, the food she grew up with. Food that makes you feel good.  Growing up in the restaurant business and being an apprentice, chef and restaurateur, she really didn't want to run a full restaurant again, knowing of the long hours and hard work it takes to be successful. So they decided to open just a small Pasta-Panini-Salad Bar called Pia's Trattoria. A small place with only 3 tables inside and an outside shaded courtyard. Just enough space to operate it with one chef, two servers and a bartender.  Well, that didn't last long, her pride as a chef and her love for food, and the hospitality business in general, changed the face of the small Trattoria rather quickly. Adding space and surrounding herself with an exceptional talented culinary team gave way to welcomed growth.
"Being the chef in your own restaurant is like an obsession. You want to show what you can do. You always try to be better, wow the customers and challenge yourself. It's not just a job, it's a calling.  You don't just give your food away, you give your passion, your love, your integrity. You grow with your customers and learn to trust in your staff."  -Pia
The menu evolved from only pasta and Panini to chef driven menus, fresh seafood, hand crafted pasta, authentic and modern Italian dishes, wine tasting dinners and of course… homemade desserts in a rustic Italian atmosphere. After 11 years in business Pia's Trattoria has accumulated many awards and culinary recognition in the Greater Tampa Bay area. The Trattoria prides itself in its effort to source locally, cook seasonal and they change their menu bi-weekly. Everything is made from scratch.  Pia always has grown with their customers' demands and culinary needs.  "We are good in re-inventing ourselves on a regular basis" she jokes. They also offer Gluten free pasta options and vegan choices for every course. Recently awarded as "Best Vegan Place for Carnivores" by Creative Loafing recognizes the effort to work with new food trends and customer demands. Their Homemade Chilled Herb Teas and Fresh Lemonades in 1L glass bottles are new favorites of Pia's customers. But really, word of mouth is the reason why Pia's is more than ever successful and a favorite in midst of the bustling and ever changing restaurant scene of the Greater Tampa Bay area. Although it still is a family owned and operated place with a big heart and excellent food, the place has expanded and offers a candle lit wine Dining room, outside covered garden patio seating, a full liquor bar and two private dining rooms for groups up to 10 guests.
The Trattoria's beautiful outside courtyard with a recently built barn roof is a beloved spot for weddings, receptions, rehearsals and other celebrations. And Pia is still happy to do what she loves to do most: serving authentic Italian food in a warm ambiance to customers she calls her friends.
Life is good in Gulfport.
A Review of Pia's Trattoria - A Gulfport Gem of a Restaurant
Pia's Trattoria in Gulfport - A Review
Pia's Trattoria Listing in our Restaurant Guide for St. Petersburg, FL
Pia's Trattoria
3054 Beach Blvd South
Gulfport, FL 33707
(727) 327-2190
http://piastrattoria.com/
4. Mazzaro's Italian Market
(Photo courtesy of Mazzaro's)
Mazzarro's is a St. Petersburg icon. They are famous for their immense selection of cheeses, meats, wines, and overall large inventory of high quality, authentic prepared Italian dishes and ingredients to take home. They provide high quality food at very reasonable prices.
They make their own dough every morning for their fresh-made breads and pastas. They have excellent authentic Italian dishes that you can eat there on the large patio, or take home. Their deli sandwiches are hearty, packed with flavor and inexpensive. The fresh-baked bread and high quality meats really make them stand out. The Hot Italian is one of the most popular.
There are many fine Italian wines, gourmet coffees, and craft beers as well. Make sure you visit the bakery and get some cannolis!
If you want to do some home cooking, they also have the highest quality fresh meats and seafoods, and a large mix of eclectic quality ingredients; herbs, spices, and many delectable comestibles not found in the supermarket chains. Mazzarro's is truly a foodies paradise.
Mazzaro's Listing in our Restaurant Guide for St. Petersburg FL
Mazzaro's Italian Market
2909 22nd Ave North
Saint Petersburg, FL 33713
(727) 321-2400
http://www.mazzarosmarket.com/
5. Beau n Mo's Italian Eating House
(Photo courtesy of Beau & Mo's)
At just 1-year old, Beau & Mo's has shot up the charts quickly with lots of rave reviews. It is  casual, off the beaten path, with a family atmosphere, and so friendly that anyone is welcome to walk back into the kitchen to say hello to Chef Beau.
Beau & Mo's Italian Eating House is a "Chicago-style Italian Steakhouse" in the Historic Kenwood district of St. Pete. They offer pasta dishes, steaks and locally caught seafood, along with several local ingredients procured from the Saturday Morning Market in Downtown St. Petersburg.
Some of the Sicilian entrées include; Risotto choices of: Spicy Lobster, Sausage & Mushroom, Chicken & Peas. A few of the pasta dishes are: Spaghetti Marinara, Pappardelle Bolognese, Tortellini Alfredo, Linguine & Clams, and Eggplant Parmigiana. For the steak lovers there is a Delmonico - 14oz Boneless Ribeye aged for 35 days, and there are a couple of other lobster dishes as well. Prices are low-mid-range.
Beau n Mo's Listing in our Restaurant Guide for St. Petersburg FL
Beau & Mo's Italian Eating House
2924 5th Ave North
Saint Petersburg, FL 33713
(727) 771-3690
http://www.beaunmo.com/
6. Noble Crust
(Photo by Brittni Cotilla)
Noble Crust has their own particular style that they call; "Seasonal Italian with Southern Soul". Noble is known best for their creative weekend brunch items, as well as their inventive pizza creations. Their menu changes with the seasons and features locally grown ingredients. It was opened in 2014 by local restaurant veterans TJ Thielbar and John Mays, two of Bonefish Grill's original founders.
A couple of their uncommon delectable starters are the F.G.B.L.T - Fried green tomatoes with Tabasco-honey glazed pork belly, & pimento cheese - and the Kale Caesar with soft cooked egg, croutons, parm, smoked Caesar dressing - and you can add chicken, shrimp or salmon.
They have Southern Fried Chicken, Shrimp & Grits, Seafood, and there is an entire Southern-American section, but let's move on to the Southern-Italian dishes for this article.
Our two favorite pasta entrees are: Rigatoni & Short Rib Ragu - creamy burrata, Calabrian chili, and the Bucatini & Meatballs - beef, pork and veal, tomato sauce, parm, basil. These are both delectable.
Pizza: The Noble Pig is where it's at! It has sweet fennel sausage, mortadella, spicy soppressata, pickled cherry peppers, caramelized onions, tomato sauce, fontina, parm - and to complete the pig - add the fried egg on top for $2 extra. The Margherita and the Meatball Pizzas are two more favorites.
Here is a review of Noble Crust, along with a link to their listing in our restaurant guide where you can make your own ratings and reviews.
Noble Crust is Outstanding!
Noble Crust's Listing in our Restaurant Guide for St. Petersburg FL
Noble Crust
8300 4th St North
Saint Petersburg, FL 33702
(727) 329-6041
http://noble-crust.com/
7. Italia Mia
(Photo by Nola Bleudog)
Italia Mia is one of the oldtimers on the list (over 30-years old), and they offer a lot of value with no-nonsense, down home Southern Italian cooking. Their portions are large and their prices are low. One of our Facebook Group members, Laura Smith says; "We get takeout from there, I can have their chicken parm that night for dinner then leftovers for 2 lunches. We have been eating here for over 30 years."
The place is small, and they offer takeout, but not delivery. They are known for their great lunch specials ($6.95 sandwiches) that come in huge portions, along with pizzas, calzones, stuffed mushrooms,  and lasagna (ask them to add the garlic marinara for a real treat). They bake their own bread and the sandwiches are great.
They have several classic Italian dishes with different preparations for Veal, Chicken, Seafood, along with Veal, Eggplant and Shrimp Parmigiana - all of these except the Seafood Combo for Two are under $15. They have every pasta dish you can think of, and most of these are about $10. They have several pizza selections as well. Owned and operated by an Italian family.
Italia Mia's Listing in our Restaurant Guide for St. Petersburg FL
Italia Mia Restaurant
1165 62nd Ave North
Rutland Plaza
Saint Petersburg, FL 33702
(727) 527-8451
http://laitaliamia.com/
8. Tony & Nello's Tierra Verde
Tony & Nello's has been in business for 7-years. They have a huge menu, large portions and a big local following. Their prices are average / medium.
The menu includes: 18 Antipastis, 13 salads, 12 baked dishes, 23 more pasta entrees, 14 chicken / veal items, 17 sandwiches, 2 grilled items - a porterhouse and lamb, and NY style thin crust pizza with 21 choices ... but wait, there's more!
Tony & Nello's also has 2 thick crust Sicilian pizzas, 11 brick oven pizzas, 7 strombolis, 3 calzones, plus desserts, including cannolis. Wow!
Bea Fast writes on Tony & Nello's page; "The food is delicious! The portions are huge! My husband ordered spaghetti & meatballs, the meatballs were as big as baseballs! I had chicken parmesan, biggest piece of chicken ever and lots of spaghetti! Great place to eat! We would definitely go there again next time we're in the area."
Tony & Nello's Listing in our Restaurant Guide for St. Petersburg FL
Tony & Nello's Southern Italian Cuisine & Grille
1136 Pinellas Bayway South
Tierra Verde, FL 33715
(727) 867-3577
http://tonyandnello.wixsite.com/tonyandnellos
9. Bavaro's Pizza Napoletana & Pastaria
(Photo by Lori Brown)
Bavaro's started in Tampa in 2009, and opened their St. Petersburg location on the 900 block of Central Avenue in June 2016. They also have a location in Winter Springs, and are set to open a fourth location at the Tampa Airport, Airside C, in November/December of this year.
Bavaro's is best known for their authentic Neapolitan Wood-Fired Pizza, but they also have a complete restaurant menu. They have several appetizers, soups, and salads. They have several pasta dishes, including a gluten-free pasta that is made from corn.
They have coffee and dessert, beer and wine.
A few non-pizza recommendations are:
Ricotta Meatballs - ground beef and pork, pancetta, ricotta, parmiggiano reggiano, sour-dough bread, garlic, basil, parsley, sea salt with pomodoro sauce.
Antipasto Bavaro - mozzarella di bufala w/ prosciutto di parma, extra-virgin olive oil, wood-fired bread.
Penne Alla Vodka - penne pasta w/ san marzano tomato, pancetta, onion, panna.
The bolognese and the ravioli look good as well.
For the pizza, definitely try the Tre Carne for a hearty treat - san marzano tomato, fior de latte, basil, soppressata, prosciutto, spicy italian sausage, extra-virgin olive oil. (Pictured above.)
On the lighter side for pizza, a standard is the Margherita - san marzano tomato, mozzarella di bufala, basil, parmigiano reggiano, extra-virgin olive oil.
This is true traditional thin crust pizza exactly the way they do it in Naples, Italy. You cannot pick it up and eat it with your hands. It is made to be eaten with a fork and knife, and it is worth the effort to experience a different type of pizza that is totally delicious.
Here is a review of Bavaro's, along with a link to their listing in our restaurant guide where you can make your own ratings and reviews.
Bavaro's Napoletana & Pastaria - Be Open to Trying Something New
Bavaro's Listing in our Restaurant Guide for St. Petersburg FL
Bavaro's Pizza Napoletana & Pastaria
945 Central Ave
Saint Petersburg, FL 33705
(727) 258-7517
http://www.bavarospizza.com/
10. Cafe Cibo
Cafe Cibo is another one of the oldtimers in St. Pete, having been serving up Sicilian standards for 17-years, and word is that they have stayed consistently great the whole time.
The portions are huge, the prices the opposite, and the reviews are all raves. Some recommendations are: Bolognese, Chicken Parmesan, Lasagna, Veal Sorrentino, and everyone raves about the dipping sauce for the bread.
They have an extensive menu with every Southern Italian dish you can think of, and it's all quite tasty, and hearty. You can't really go wrong with anything you order there, and the pizzas are all acclaimed as well.
Cafe Cibo's Listing in our Restaurant Guide for St. Petersburg FL
Cafe Cibo
8697 4th St North
Saint Petersburg, FL 33702
(727) 579-1570
http://www.cafecibo.com/
Tell us which are your favorites in the comments below, and then start visiting the places you haven't been to and tell us what you think of them.
Lori Brown contributed to this article for the IL Ritorno and Pia's Trattoria portions.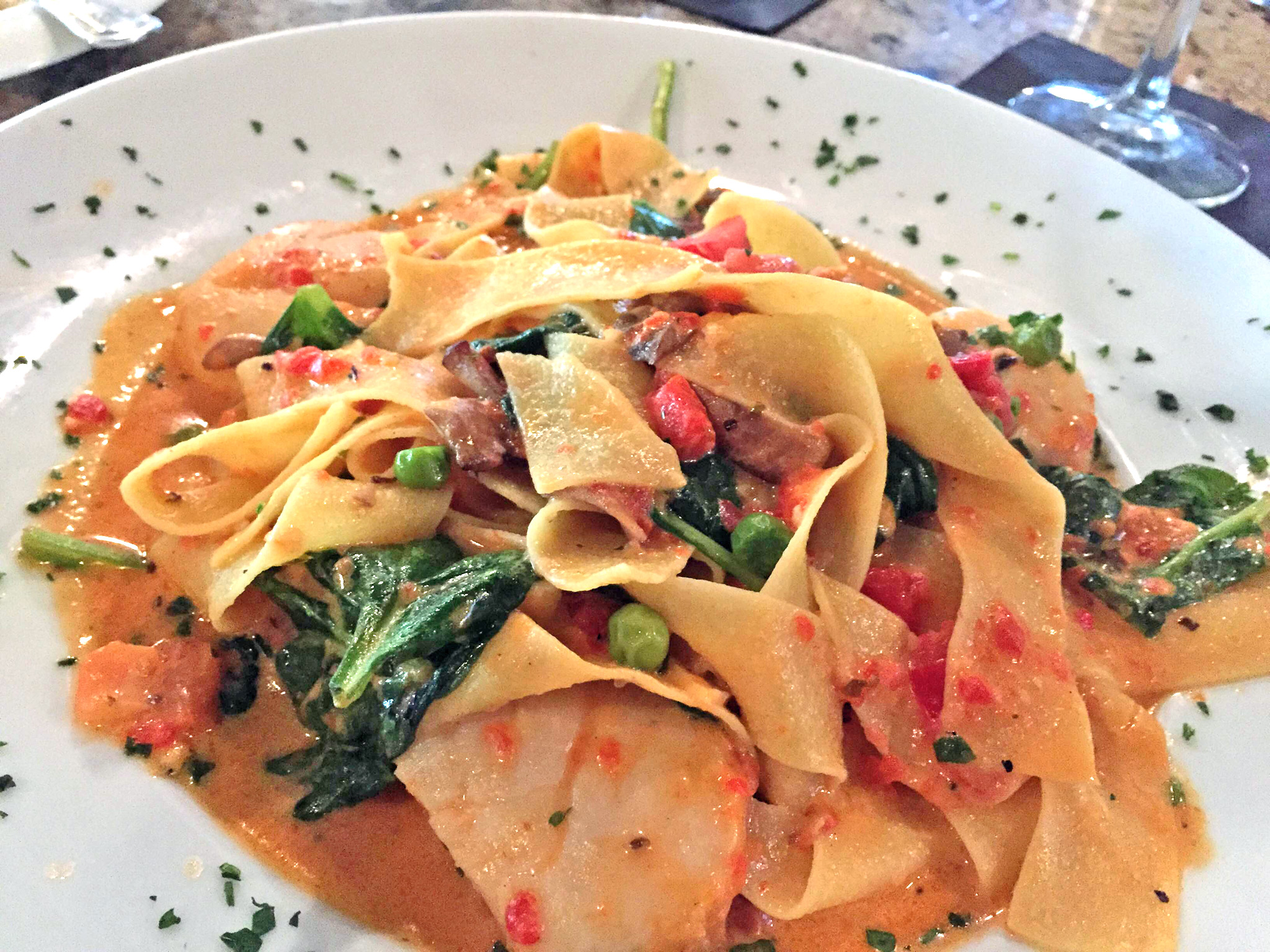 Readers Rating

Rated 4.9 stars




4.9

/ 5 (

Reviewers

)

Spectacular
---
The 10 best Italian restaurants in St. Petersburg Fl chosen by our readers and editors.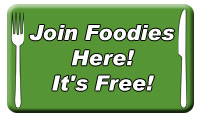 DISCLAIMER: Kevin, Lori, Abby, & Haley do not dine anonymously (this would be impossible) and we sometimes get free food (though never expected). However, we dine with the locals and we support our own. You will always get honesty in a respectful manner.