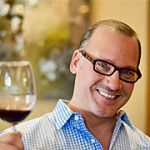 Kevin Godbee · Jul 6, 2018 · 7 min read
I LOVE grits! I've been eating them since I was a kid, and it was always for breakfast, and always cooked, not the instant crap. With a ton of butter and salt, sometimes with cheese, and sometimes with an over easy egg on top.
Shrimp & Grits is also one of the most popular ways to enjoy this ground corn product. These days more places are adding grits to the lunch and dinner menus, and getting quite creative with the extra ingredients.
For this Top 10 Best Shrimp & Grits in St. Pete, I concentrated on the more kicked-up versions for most of them. This is not an exhaustive list. There are many more places in the area that do a great job, but after eating all of these, I have had my fill of shrimp & grits for now. Plus, a top 10 list is a lot of work when you actually go to all of the places and eat all of the food. Most of the other top 10 lists on the Internet are either auto-generated by people mindlessly clicking on star ratings, or by an actual writer that never left her house and just downloaded photos.
We'll have some honorable mentions at the end too.
These are not ranked from best, to second best, and so on. We've come to feel that is not a good way to do it when they are all amazing executions of this popular dish. There are two repeats from our top 5 shrimp & grits from 2016. The rest are new.
These are listed in ZIP CODE ORDER, then alphabetical.
1. Cassis
170 Beach Dr NE
St. Petersburg, FL 33701
(727) 827-2927
http://cassisstpete.com
On the brunch menu served daily 8am — 3pm is the Andouille Sausage & Shrimp Ragout at Cassis. This has been one of my favorites for the last seven years. It's a hearty portion of andouille sausage slices, shrimp, roasted peppers, caramelized onions, and cheddar grits. I'm usually quite full after this one.
2. The Lure
661 Central Ave
St Petersburg, FL 33701
(727) 914-8000
http://thelurestpete.com
The "Baby Go" is The Lure's take on shrimp & grits. This one also has Andouille sausage slices, which are charred, along with sautéed shrimp in a garlic white wine butter sauce over smoked Gouda grits, garnished with scallions and tomatoes. It's also hearty in its make-up, but being on the tapas section of the dinner menu, it is a smaller portion. It will still fill you up, but you will have no problem getting up and walking afterwards. Note: The Lure offers the dinner menu tapas all day, so you can still have this for brunch or lunch even though it is on the dinner menu.
3. The Mill
200 Central Ave #100
St. Petersburg, FL 33701
(727) 317-3930
https://www.themillrestaurants.com
Chef Ted Dorsey describes The Mill's fare as, "Rustic American with a Southern touch and a French Creole twist". Everything is totally unique, eclectic and super tasty at The Mill.
They offer two slightly different versions of their shrimp & grits. One is on the brunch menu and the other is on the dinner menu.
I had the dinner rendition, which is full of great contrasting and complimentary flavors and mouthfeels. I love the pimento cheese! For brunch, of course, we must add an egg, and it's lightened up a bit by removing the broccoli walnut romesco.
Dinner (Starts at 4 daily)
Southern Fried Shrimp, Anson Mills Blue Corn Grits, Pimento Queso, Broccoli Walnut Romesco.
Brunch (10-4 Sat & Sun)
Southern Fried Shrimp, 7 Pepper Grits, Pimento Queso, Fried Egg.
4. Parkshore Grill
300 Beach Dr NE #104
St. Petersburg, FL 33701
(727) 896-9463
https://www.parkshoregrill.com
Like Cassis, Parkshore Grill's shrimp & grits has been one of my favorites for seven years. It is available on the brunch menu served from 11am to 3pm on Saturday & 10am to 3pm on Sunday.
Ale Battered Shrimp and Cheese Grits with Andouille Ragout, and Smoked Chili Oil. As you can see the shrimp is battered and fried in this one, but instead of having Andouille slices, there is a big piece of sausage that is split.
5. Red Mesa Cantina
128 3rd St South
St. Petersburg, FL 33701
(727) 896-8226
http://www.redmesacantina.com
On the menu for over 10 years and served Saturday and Sunday 11:00-3:00. It is a unique, robust, delectable dish that is quite satisfying.
Sautéed Shrimp and Rajas (roasted poblano chile strips) in Chipotle Cream Sauce Over Grits, Topped With Cotija Cheese.
Mexican shrimp & grits Oaxacan-style is sooo good!
6. Stillwaters Tavern
224 Beach Dr NE
St. Petersburg, FL 33701
(727) 350-1019
http://stillwaterstavern.com
I love Stillwaters' shrimp & grits! It is so tasty, and quite different than most.
One major difference with Stillwaters' take is that there is less liquid. Others are a little more on the soupy side. You could probably eat this one with chopsticks, which ties in with my overall impression.
I'm not sure if it's the scallions alone, or if there's more to it than meets the menu description, but my overall takeaway was an Asian twist ... and I liked it!
This is on the brunch, lunch and dinner menus.
7. Metro Diner
5250 4th St N
St. Petersburg, FL 33703
(727) 324-6088
https://metrodiner.com/locations/florida/st-pete/
This one is large and in charge! I suggest not trying to finish it. Either share it or take some home for later.
Charleston Shrimp & Grits - Two fried grit cakes infused with cheese, roasted red peppers and Andouille sausage. Topped with shrimp, sausage, onions and peppers in a shrimp sauce. Garnished with chopped bacon and green onions.
Metro Diner's Charleston Shrimp & Grits is rich, creamy, and crunchy with the fried grits cakes being crispy on the outside and chewy on the inside.
This is on the "Lunch & Dinner Favorites" menu, but you can order from any menu at any time of day, and they open at 7 am seven days a week.
8. Chill Restaurant & Bar
357 Corey Ave.
St Pete Beach, FL 33706
(727) 360-2445
http://www.chillstpetebeach.com
This is another one for the large appetite. It's substantial, rich, and full-flavored. Chill is one of the go-to places on St. Pete Beach for locals and tourists alike.
Creole style gulf jumbo shrimp sautéed with Andouille sausage, onions & green peppers in a special sauce, served over cheesy grits with an over easy egg in the middle.
On the breakfast and brunch menus starting at 8 am.
9. Sola Bistro & Wine Bar
6700 Gulf Blvd
St Pete Beach, FL 33706
(727) 360-7500
http://www.solabistrostpete.com
Sola Bistro & Wine Bar is known for their gourmet dishes, some more mainstream, and others quite eclectic with a flair from across the Atlantic, and many seasonal fresh specials.
One of their regular menu items, and actually the very first dish at the top is this one.
Shrimp & Polenta - Parmesan, spinach, polenta, chili-garlic butter, sautéed shrimp.
Ut oh. It's polenta and technically not exactly grits. We may need to take cover from nit-picky, persnickety, know-it-alls with too much time on their hands.
I researched it, did a lot of reading, and I'll spare you the long of it, and leave you with this quote, "But in reality, the differences are relatively slim." - Kitchn.com.
I bet that most people wouldn't know the difference, and who cares when this is an excellent dish that needed to go on this list.
It's rich, creamy, and delicious. Admittedly, more straight-forward, and not kicked-up crazy like the preceeding entrées, but it still needs your attention.
Sola is open for dinner only, starting at 4 pm, and closed on Sunday.
10. Callaloo
642 22nd St South
St. Petersburg, FL 33712
(727) 256-1806
http://www.callaloostpete.com
This shrimp & grits is not your typical shrimp & grits as it contains smoked tomato, pork bark, white wine, fresh basil and cheese grits. Soupier than normal due to the white wine butter sauce that is absolutely scrumptious and bathes the shrimp in moisture. A different experience to be sure. I call it "gourmet comfort food".
Honorable Mention
Chief's Creole - a very straight-forward version that is always recommended over and over again, so here it is. People just love this one. I thought it was quite good myself for when you don't want 25 ingredients in your shrimp & grits.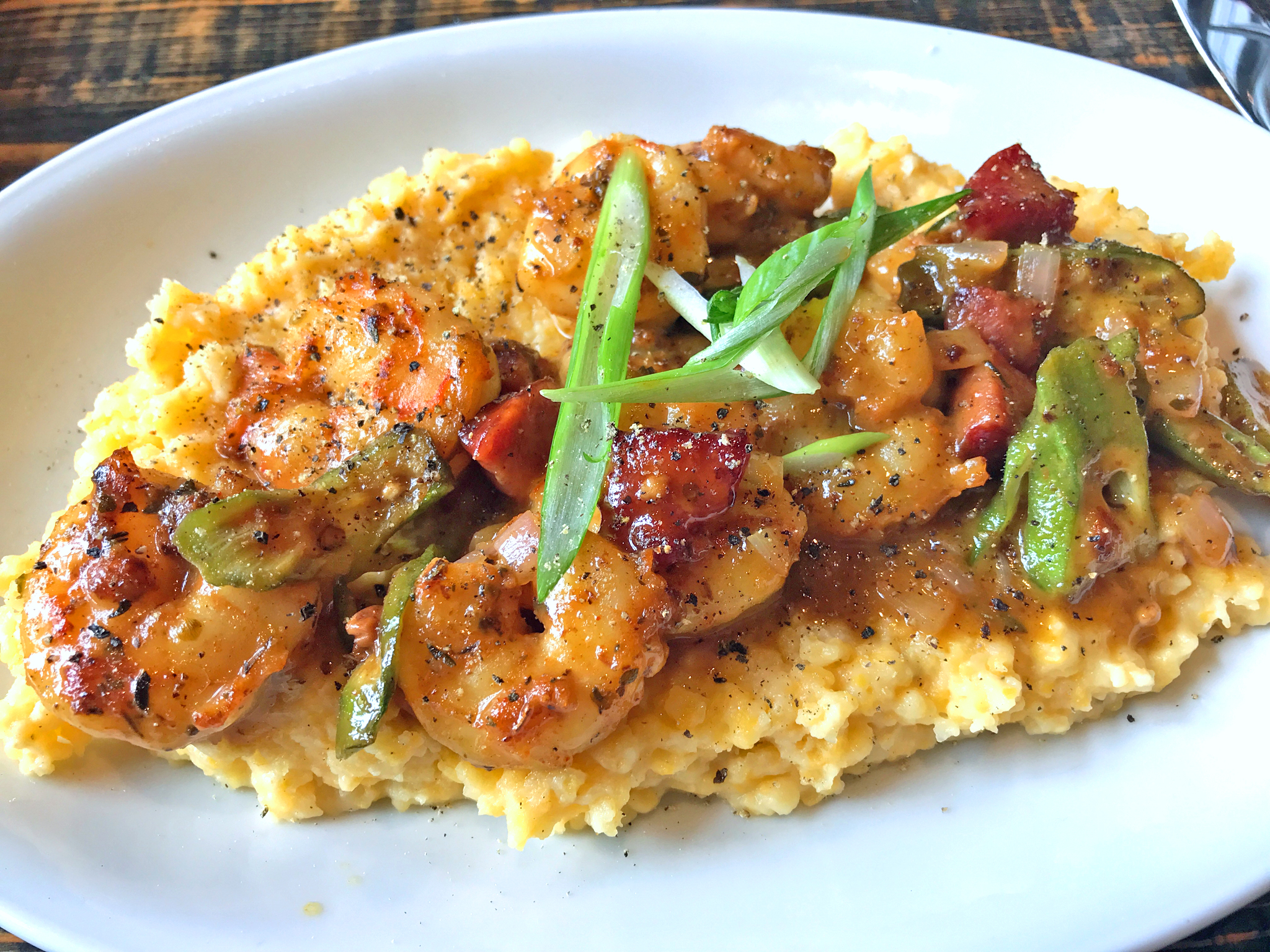 Readers Rating

Rated 4.9 stars




4.9

/ 5 (

Reviewers

)

Spectacular
---
Here's a list of some of the best shrimp & grits in the St. Pete area done many different ways.