Tutto Bene Offers Traditional and Comforting Italian Dishes in Gulfport
Tutto Bene Offers Traditional and Comforting Italian Dishes in Gulfport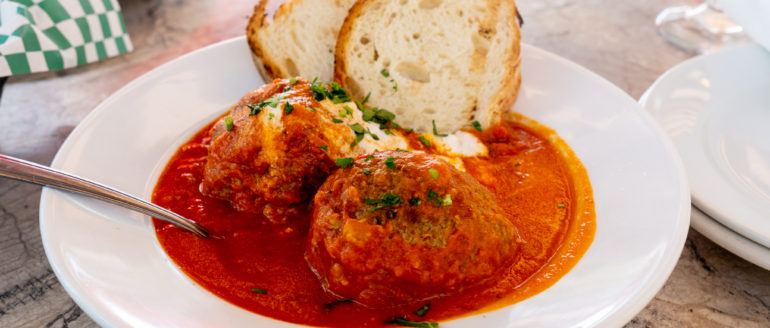 Tutto Bene serves nonna's specialties and cheesy comfort fare in the heart of Gulfport. If you're looking for a casual Italian restaurant, Tutto Bene is it. They have lovely outdoor seating and relaxing live music if you time it right. The popular pizzas and robust pasta dishes make it worth baking in the sun for. But, in true Italian spirit, be sure to have yourself a nice glass of vino or their sweet Sangria.
Located on Beach Blvd in Gulfport, Tutto Bene draws in the locals and tourists alike with their impeccable daily specials and happy hour. If you're wondering, Tutto Bene translates to everything is good, and I have to admit that as cliché as it is to say, everything I had at Tutto Bene was so good!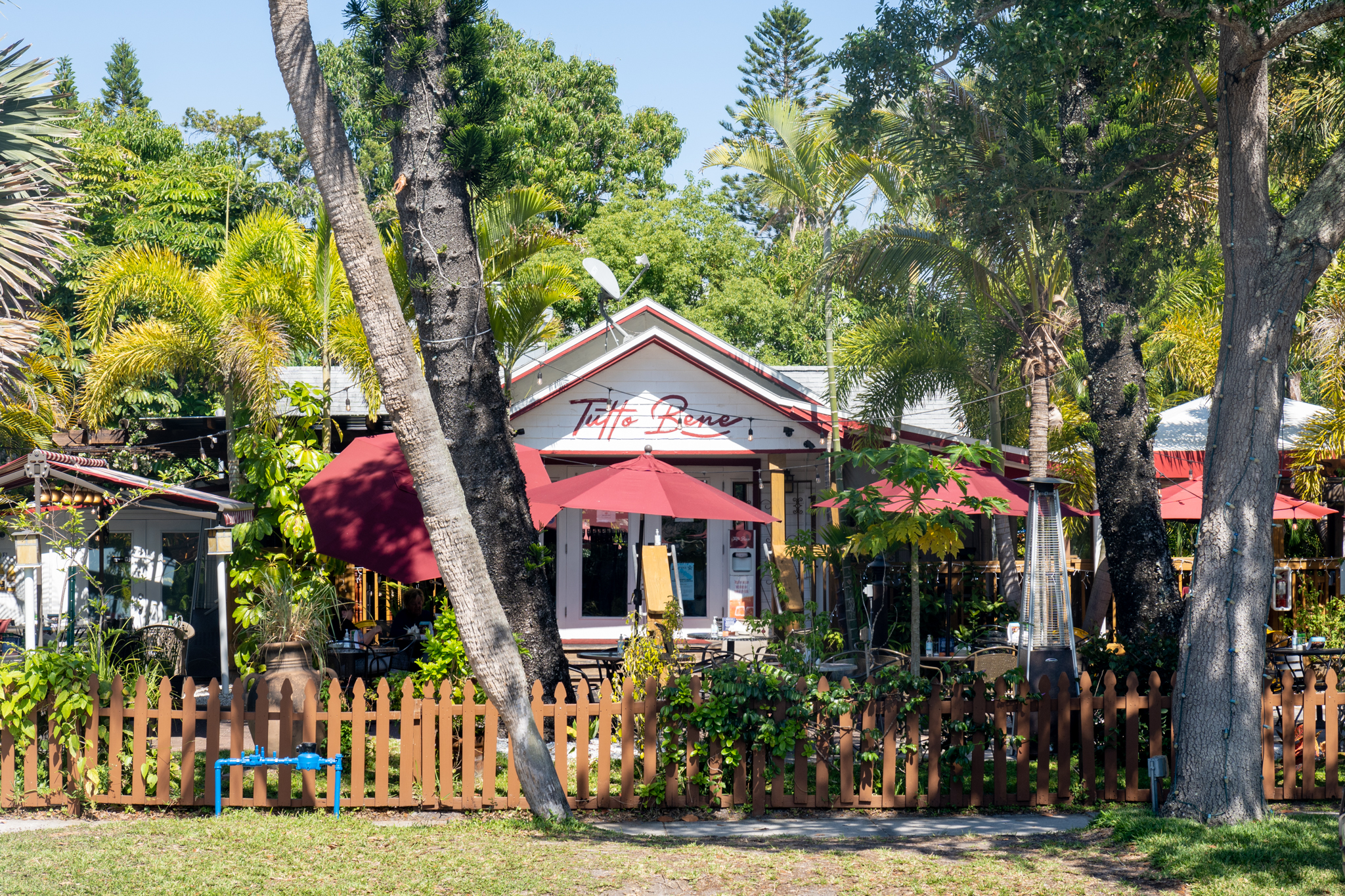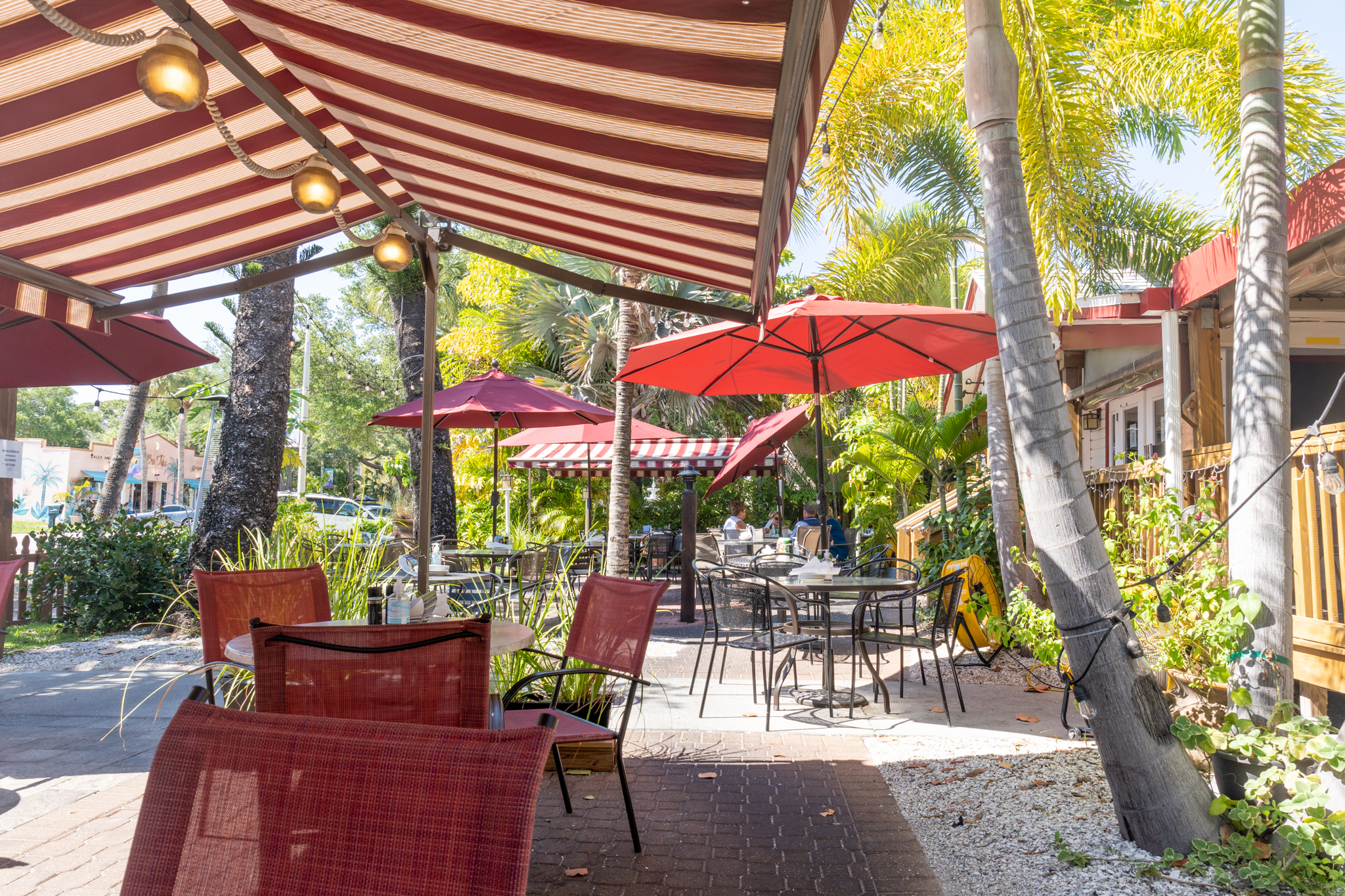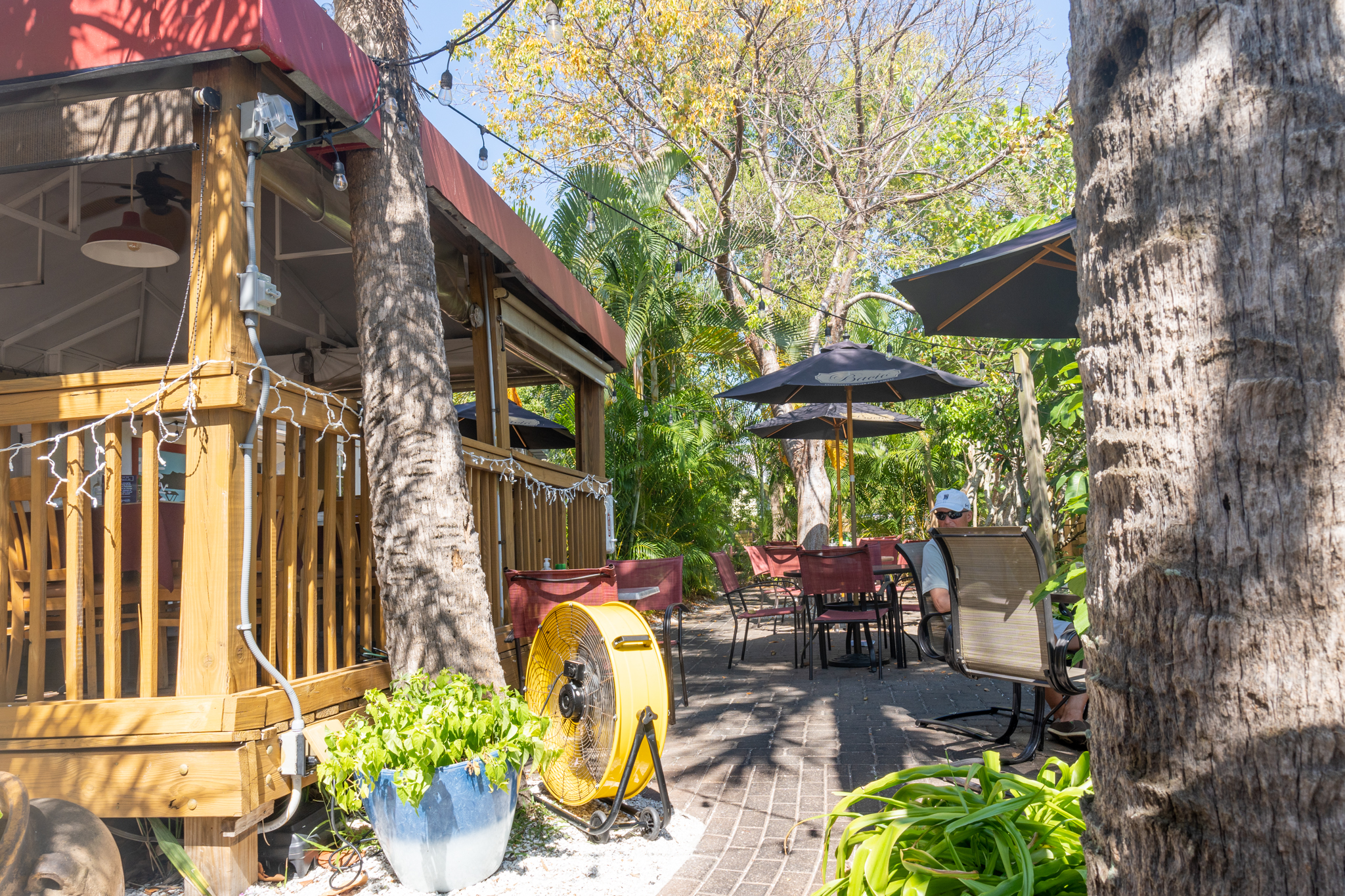 The Meatball Ricottara is two housemade and scrumptious meatballs, served with red sauce and ricotta. I'd highly recommend ordering this as you wait for your main entree. The meatball itself is soft and moist with a delicious coating of tangy red sauce.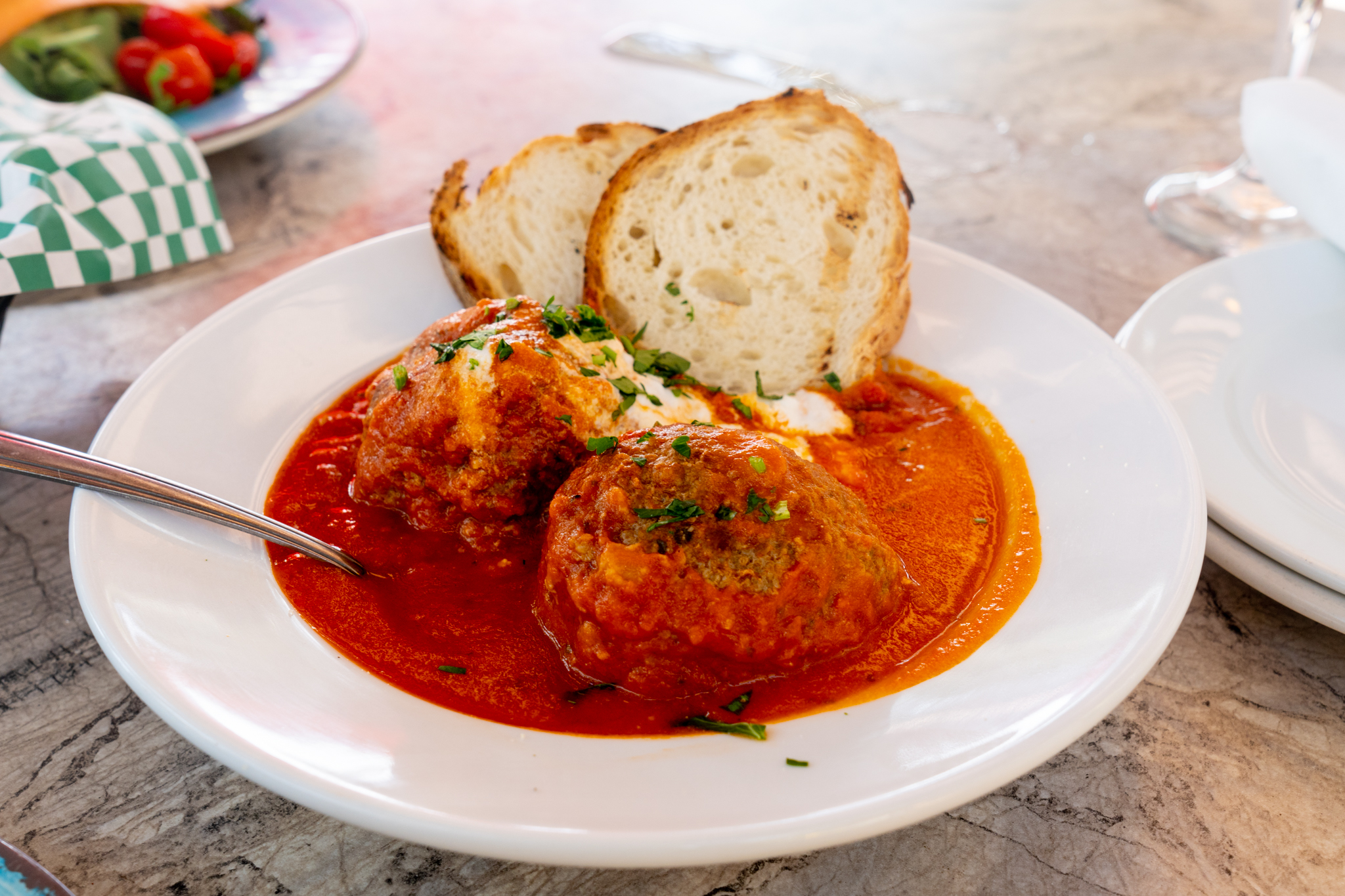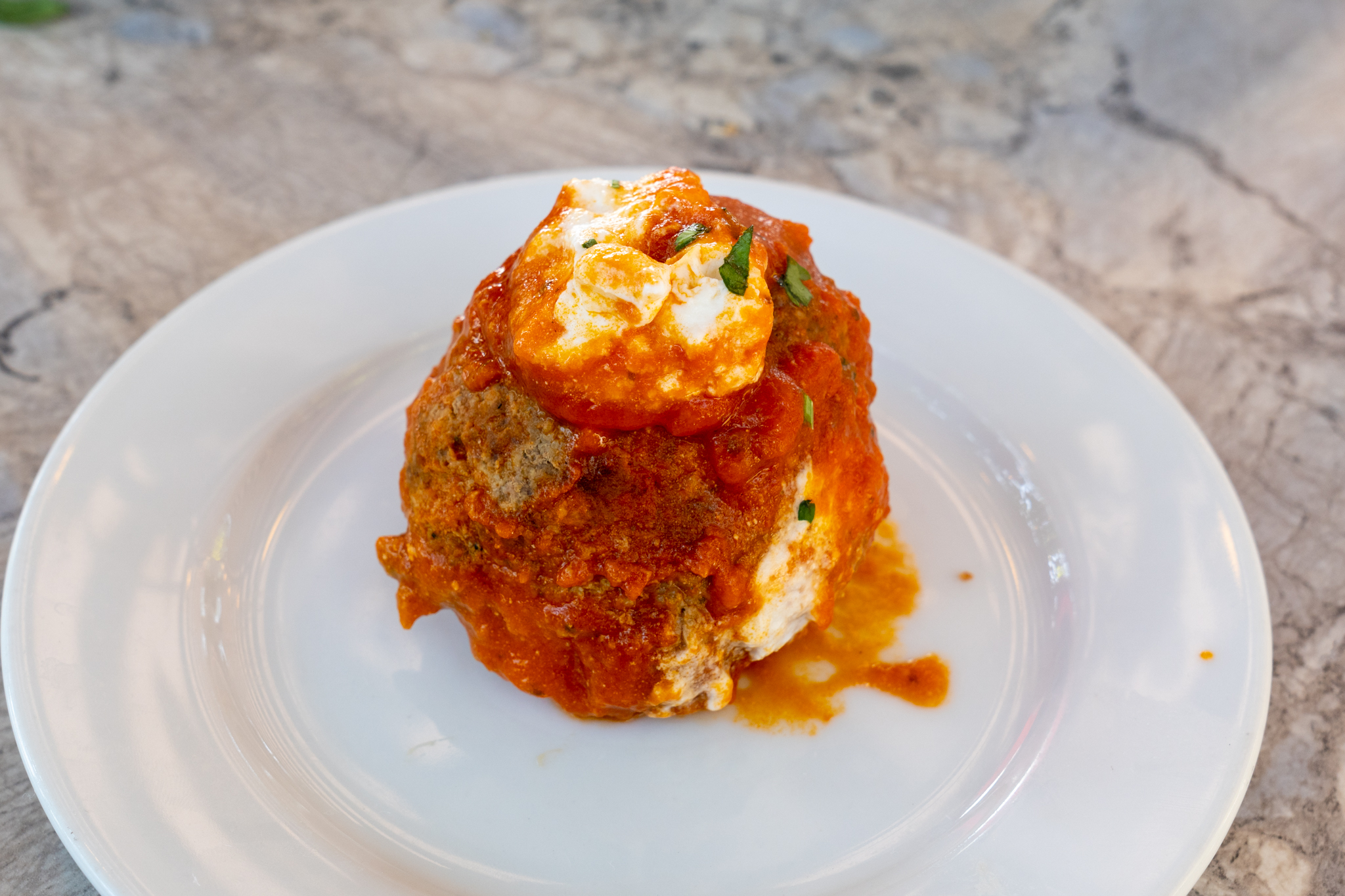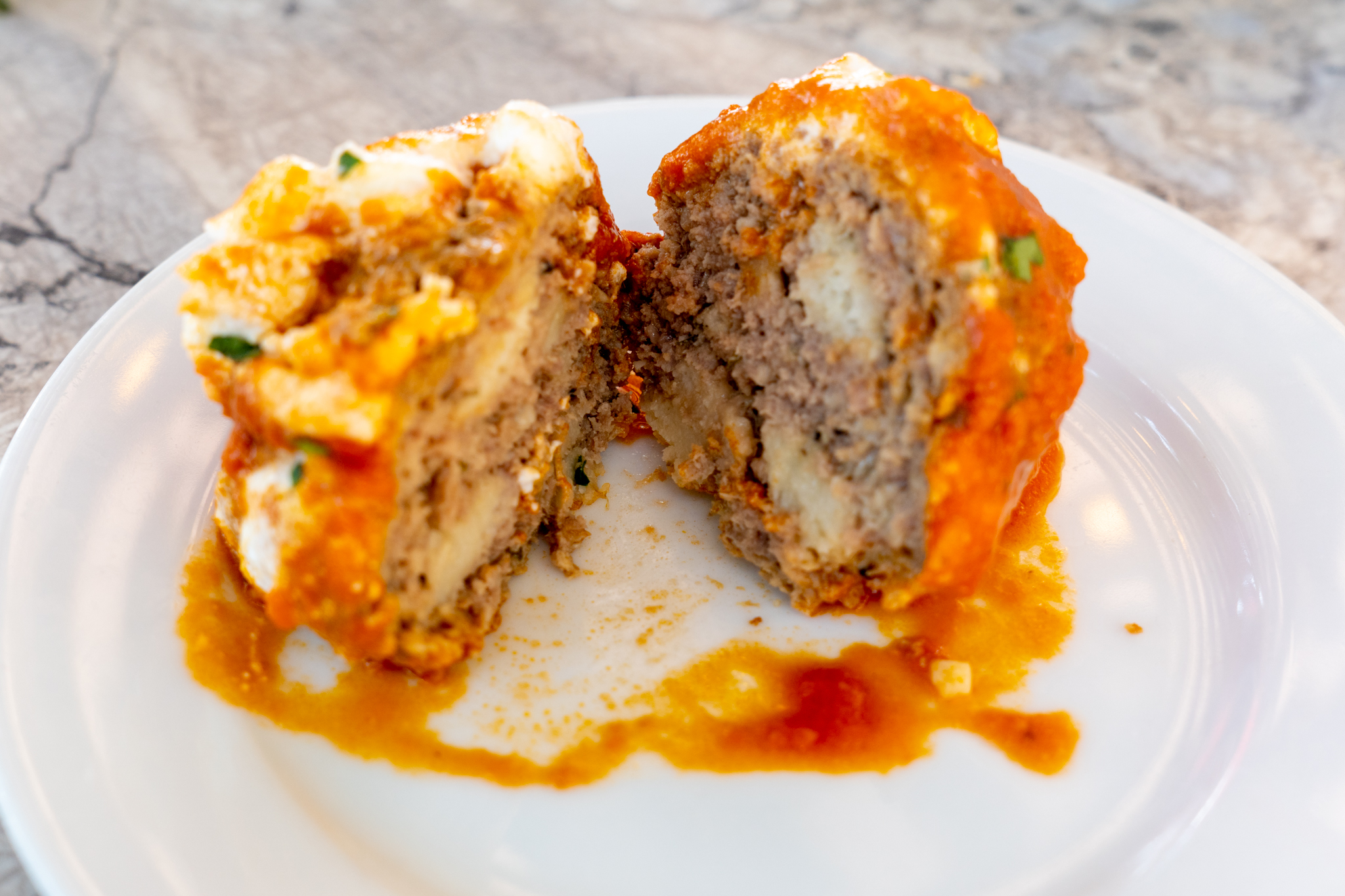 The fresh calamari, fried and served with marinara sauce, was great. It reminded me of calamari at a wedding where you see it once and then it's instantly all gone. My friends and family enjoyed sharing this and we all agreed it was perfectly salted and fried lightly, how we like it.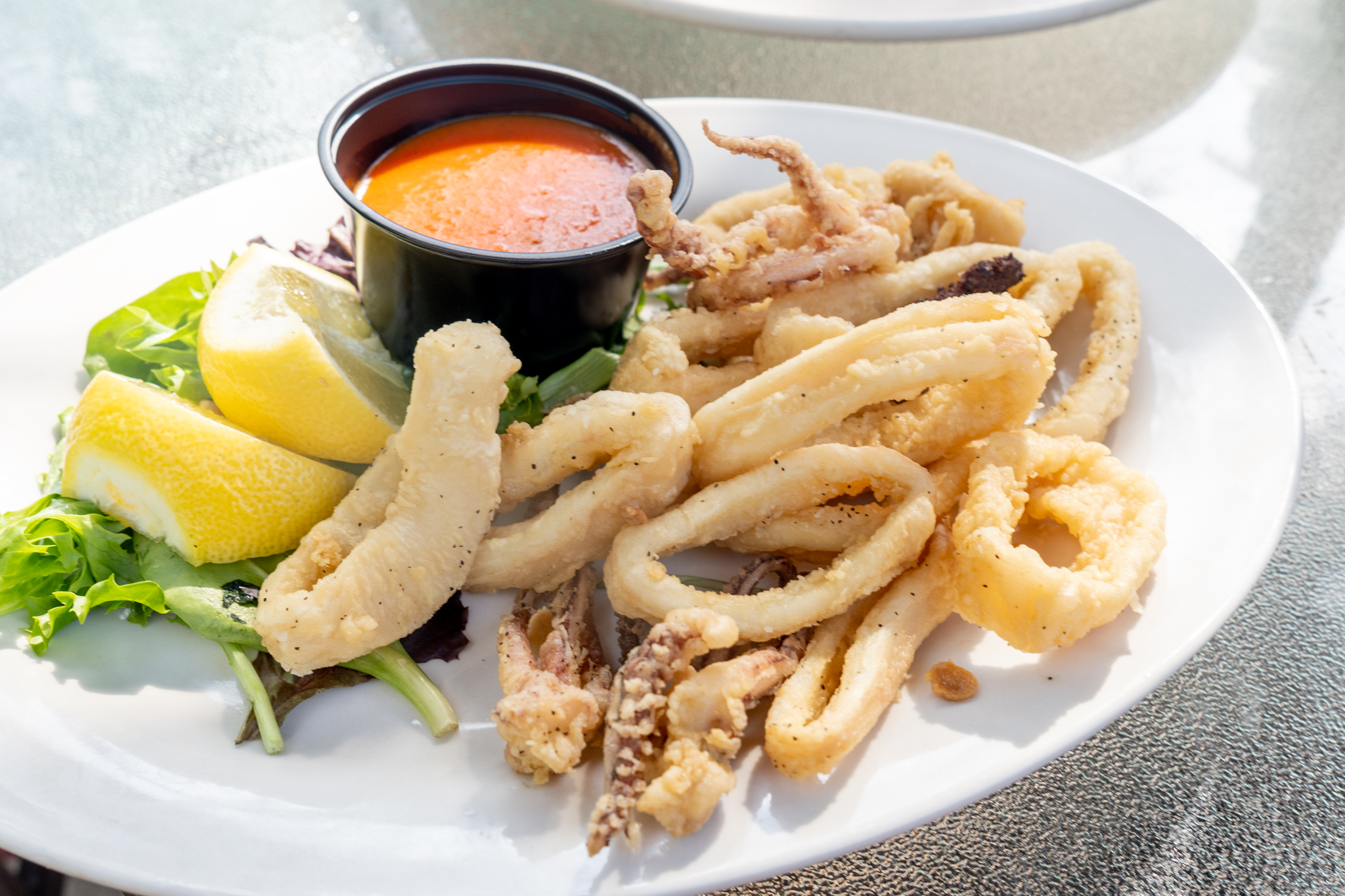 Vibrant and juicy tomatoes top four pieces of grilled toast, with garlic, basil and a balsamic glaze. The bruschetta at Tutto Bene is nothing short of wonderful. Each bite was packed with fresh bursts of tomato with a salty crunch from the toast. I just wish there was a little more balsamic glaze but that's a personal preference.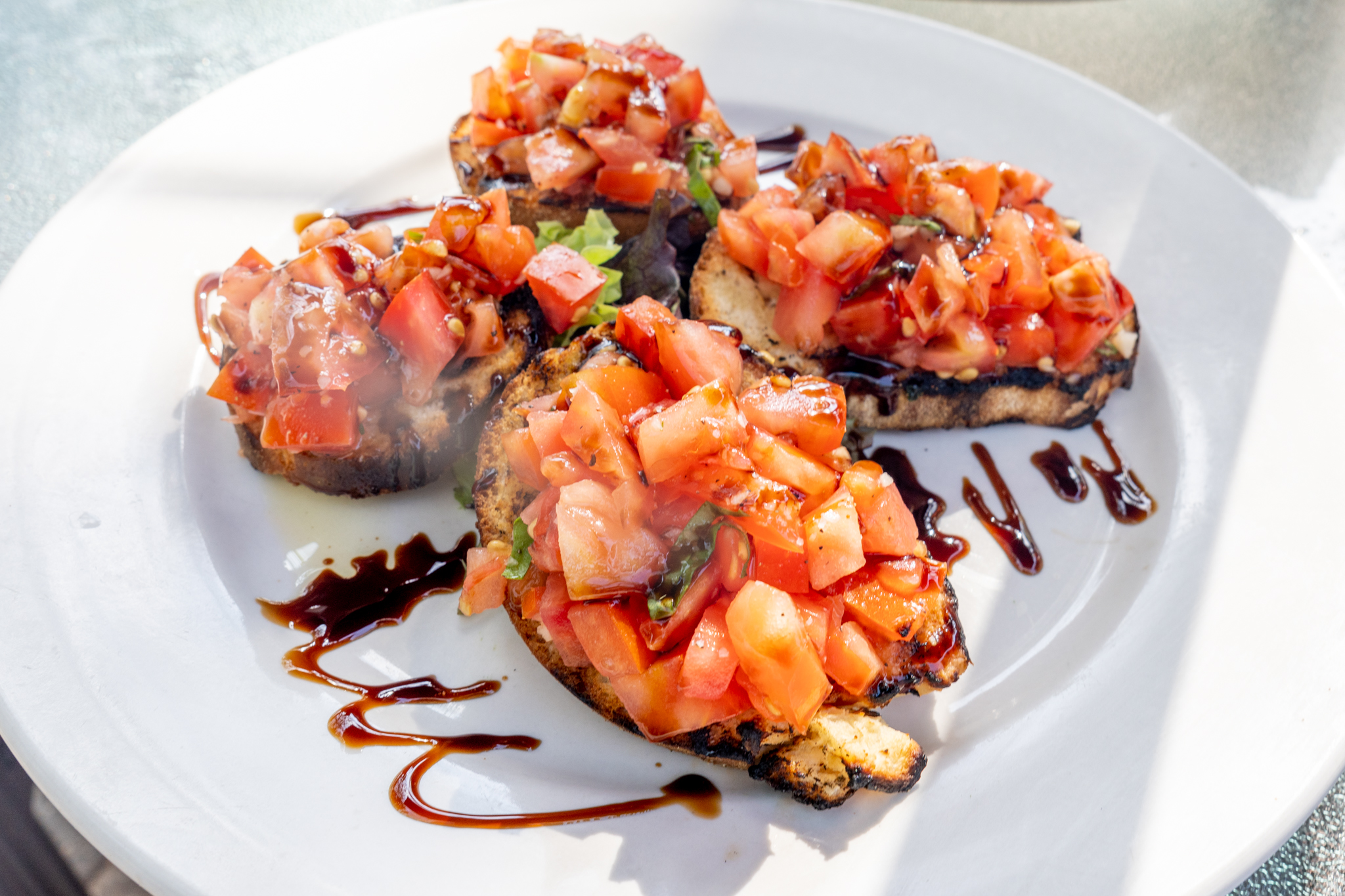 If you have a big appetite but you don't want to break the bank, the Early Bird Special is perfect for you. See the below menu for more details, then get in your car, and drive to Tutto Bene ASAP.
My Aunt Karen and I went during this special right at 4pm on a Thursday evening. When we arrived, there was no one else there but by the time we left around 5:30 pm, there was a wait and people lined up waiting for a spot. You heard it here, get there early to take advantage of this killer deal.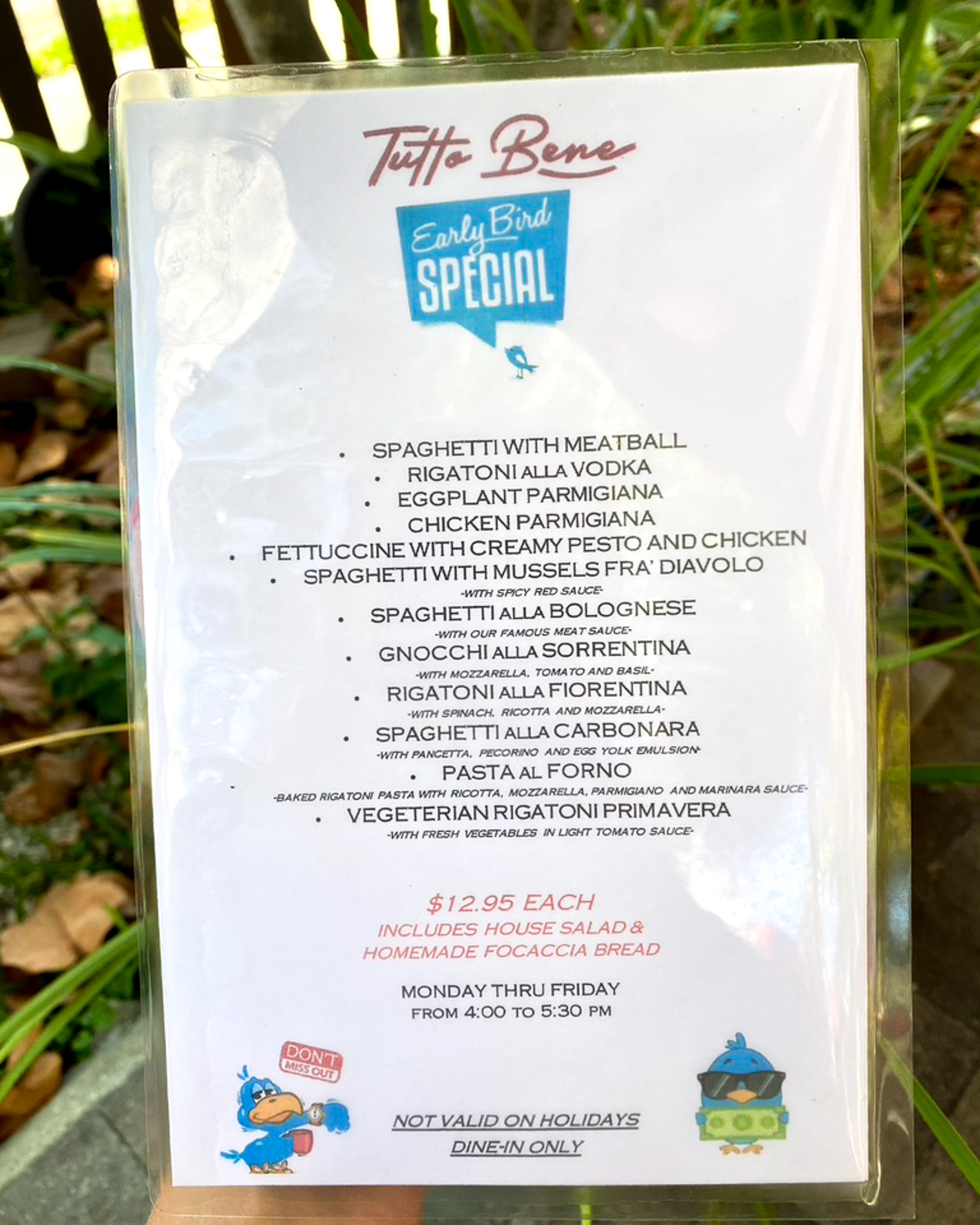 The house salad comes with mixed greens, cherry tomatoes, red onions, a giant carrot slice and their housemade creamy balsamic. This was a very refreshing and health-focused salad.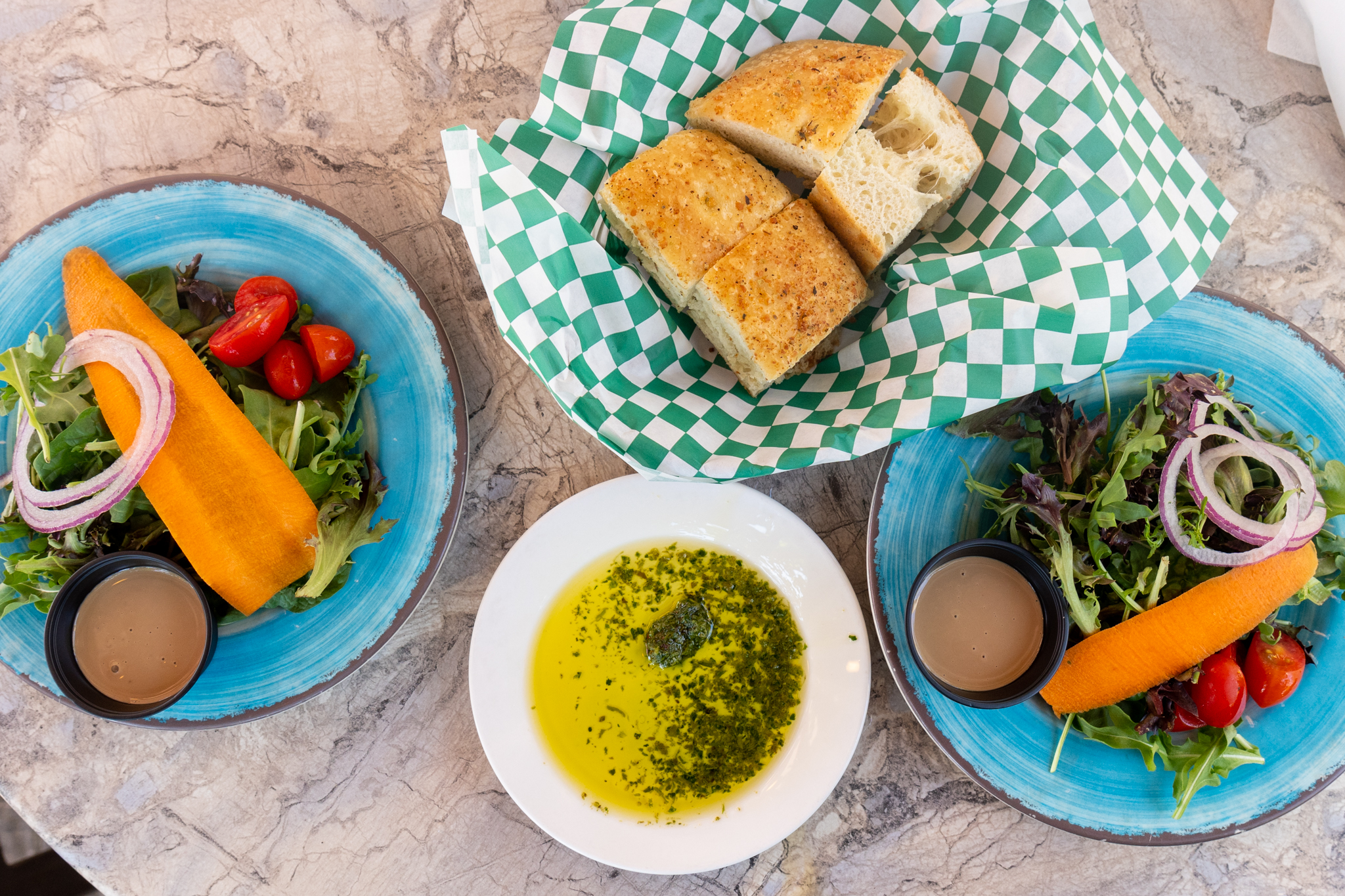 If you put a basket of warm homemade focaccia bread in front of me, I won't know how to control my excitement. The focaccia bread at Tutto Bene was absolutely wonderful. Think warm, moist, and very good at soaking up the olive oil.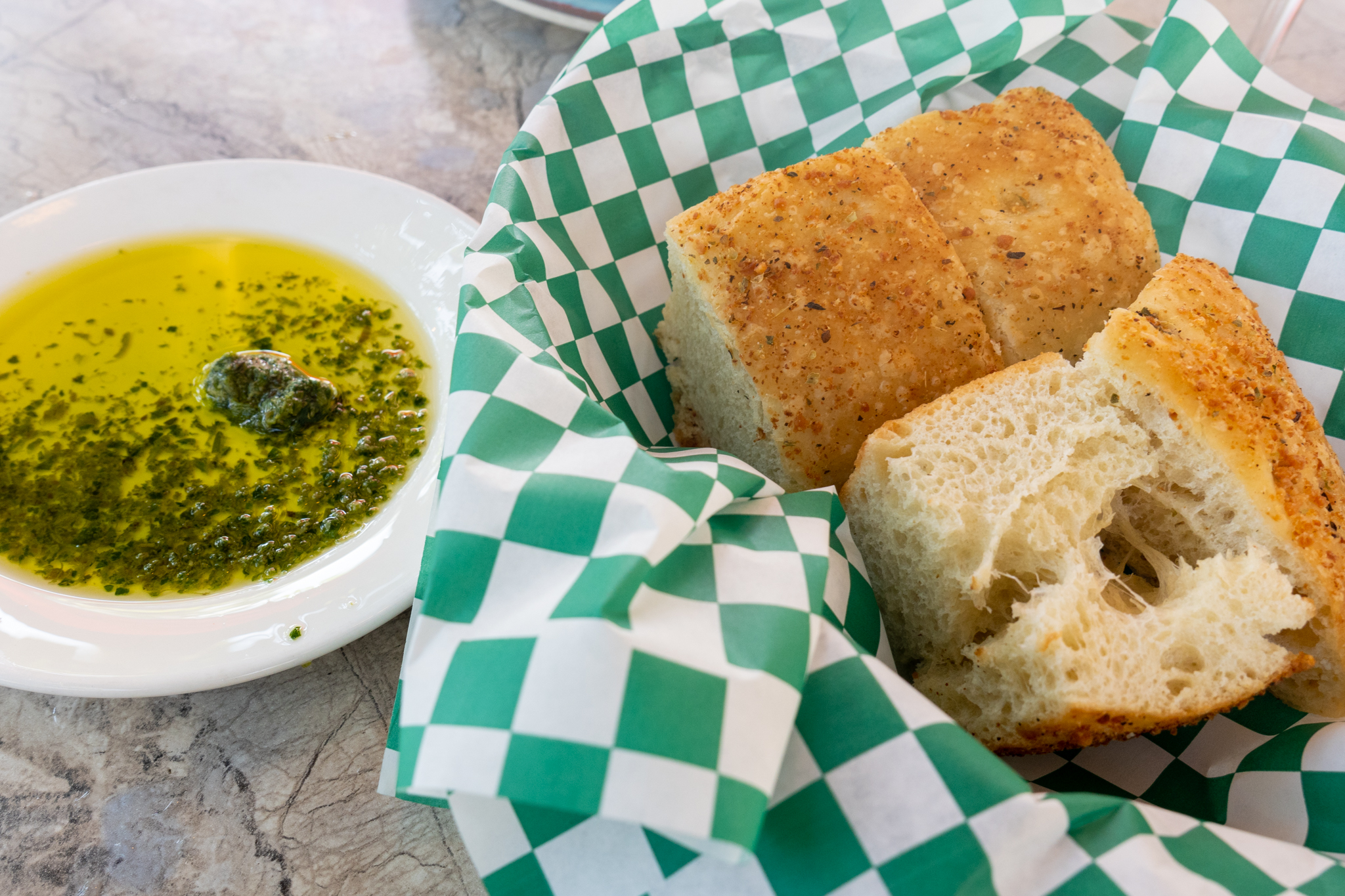 The Early Bird Special does provide a little smaller portion size, but the dishes were still enough for two people to split or take some home. I ordered the Rigatoni alla Vodka which was simple and delightful. The vodka sauce was creamy and radiant.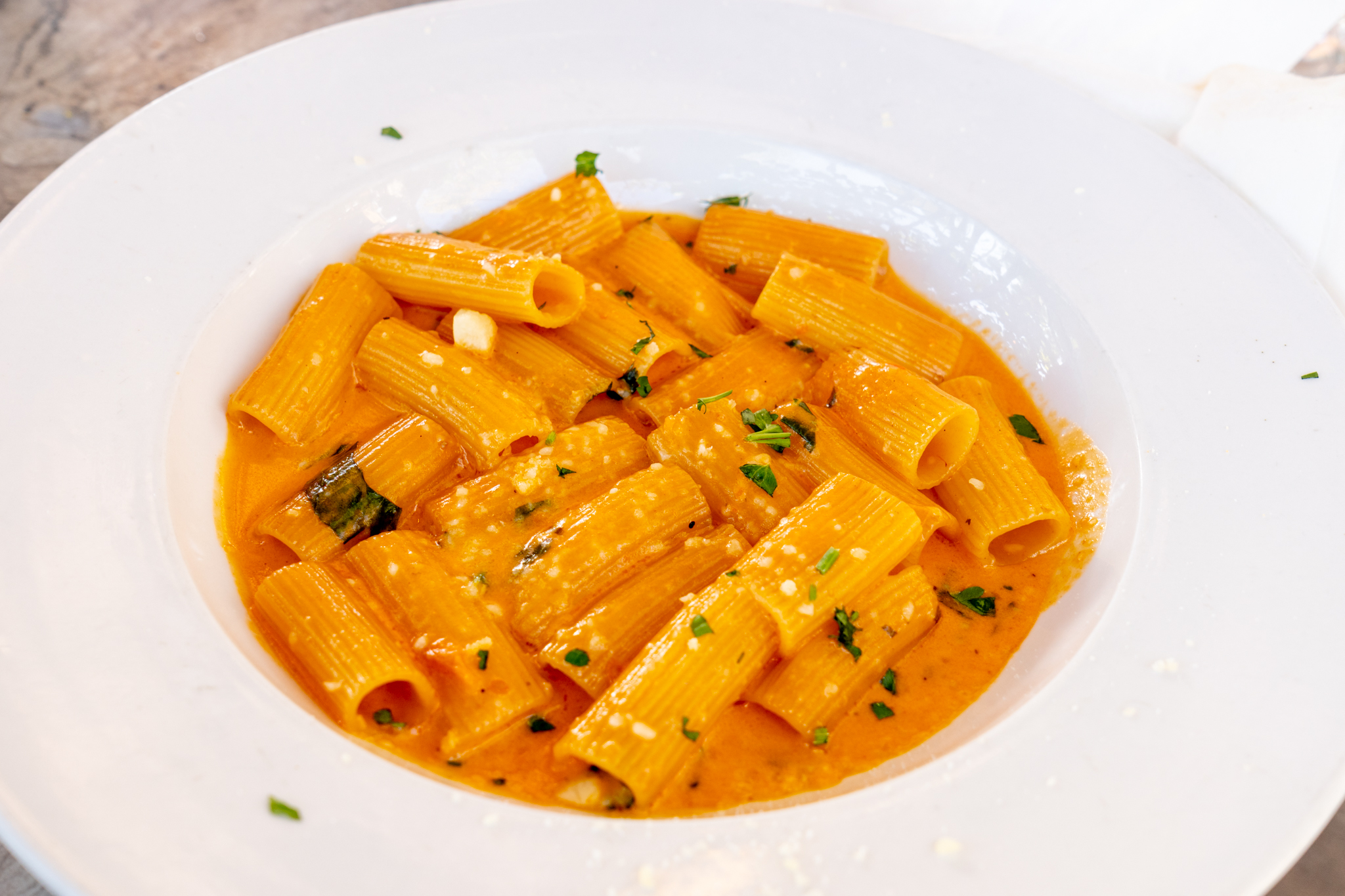 Aunt Karen loves parmigiana whether eggplant or chicken so she decided to give the Chicken Parmigiana a try and she loved it. It's lightly breaded chicken with tomato sauce, parmigiana and mozzarella. When I tried a bite, the chicken stood out to me for its moist inside and simple breaded coating resulting in a slight salty crunch.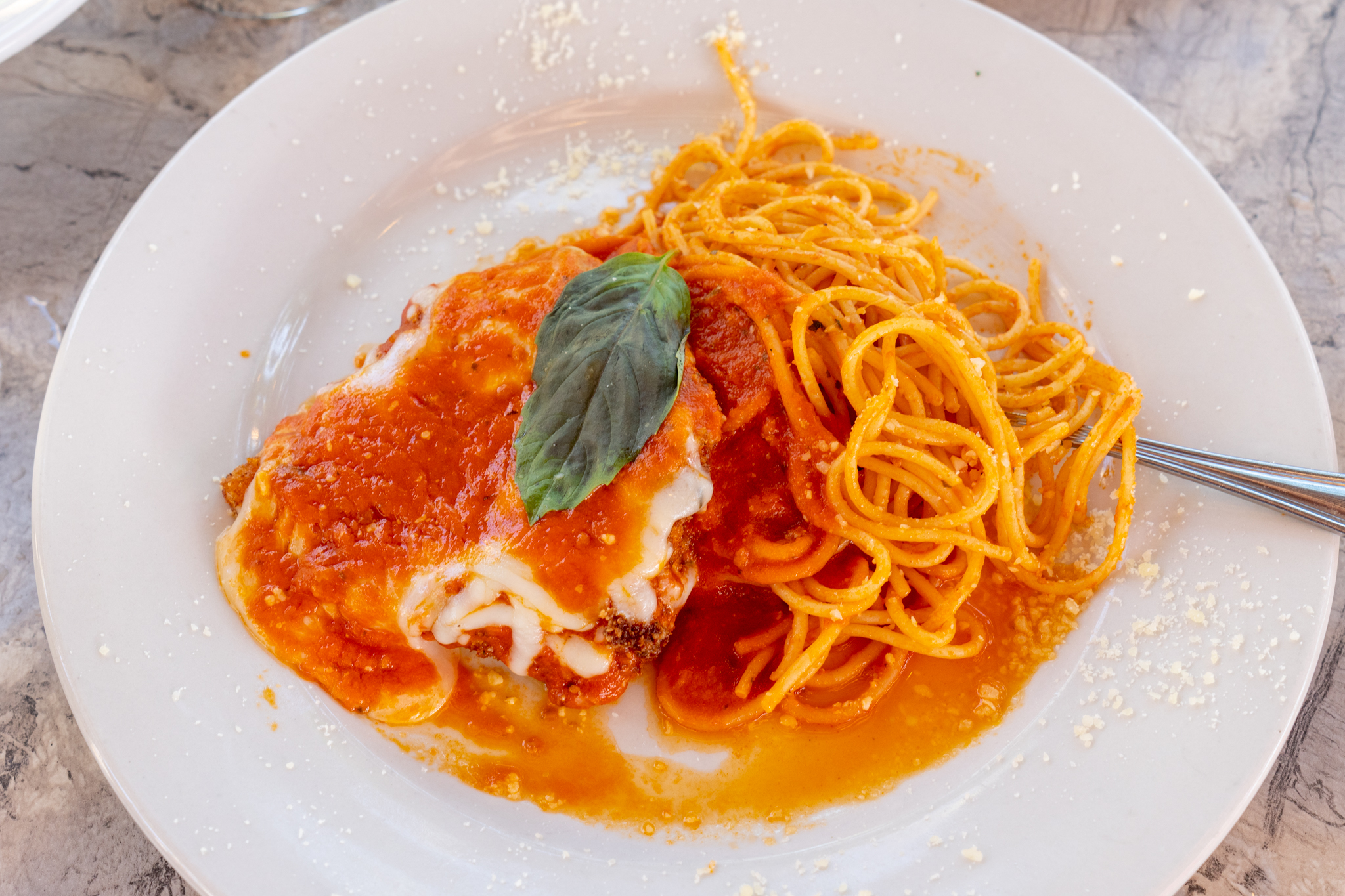 For comparision, this next dish is a normal portion size. The Gnocchi Rosato is smothered in a creamy and lucious tomato sauce with shaved parmigiana. Not to be dramatic, but the gnocchi was heavenly and dreamy all at the same time. The soft pieces almost melted in your mouth and left you wanting more and more.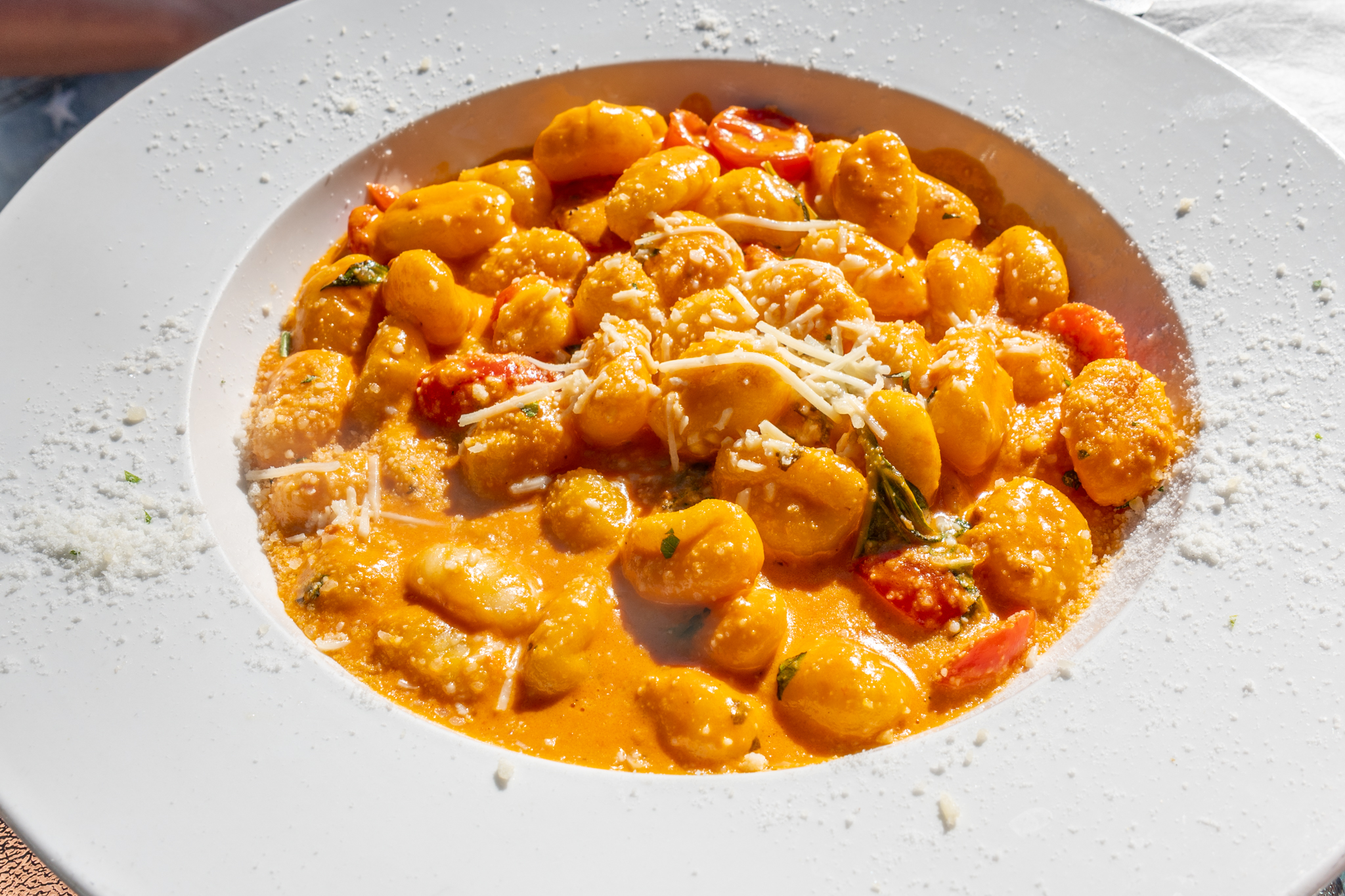 Lobster Ravioli is a dish I would aboslutely order in the future. It's lobster and ricotta stuffed ravioli with a pink pesto sauce. The lobster ravioli is served warm and packed with deliciousness. The lobster and ricotta mix was very fresh and provided that wow-moment that we love. The sauce was very rich and creamy.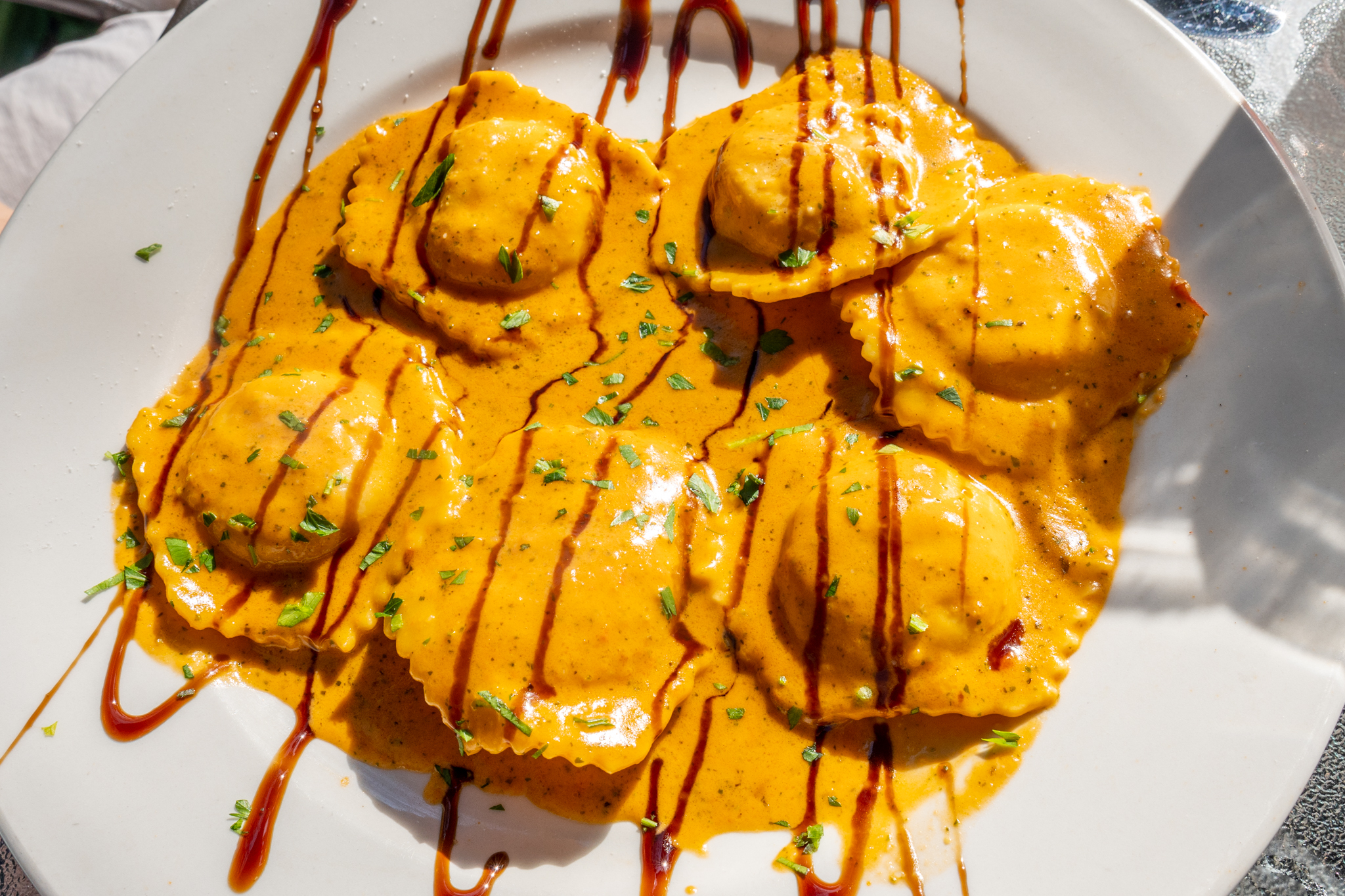 Though this Garlic & Parmigiana Schiacciata is on the appetizer portion of the menu, it can very well serve as a meal too. It's a huge flatbread with roasted garlic, parmigiana, extra virgin olive oil, oregano and mozzarella. We also added spinach and bacon because, why not? If you love a thin crust pizza topped with ooey gooey cheese, then this is for you. It also comes with a side of marinara to dunk and make things saucier than ever.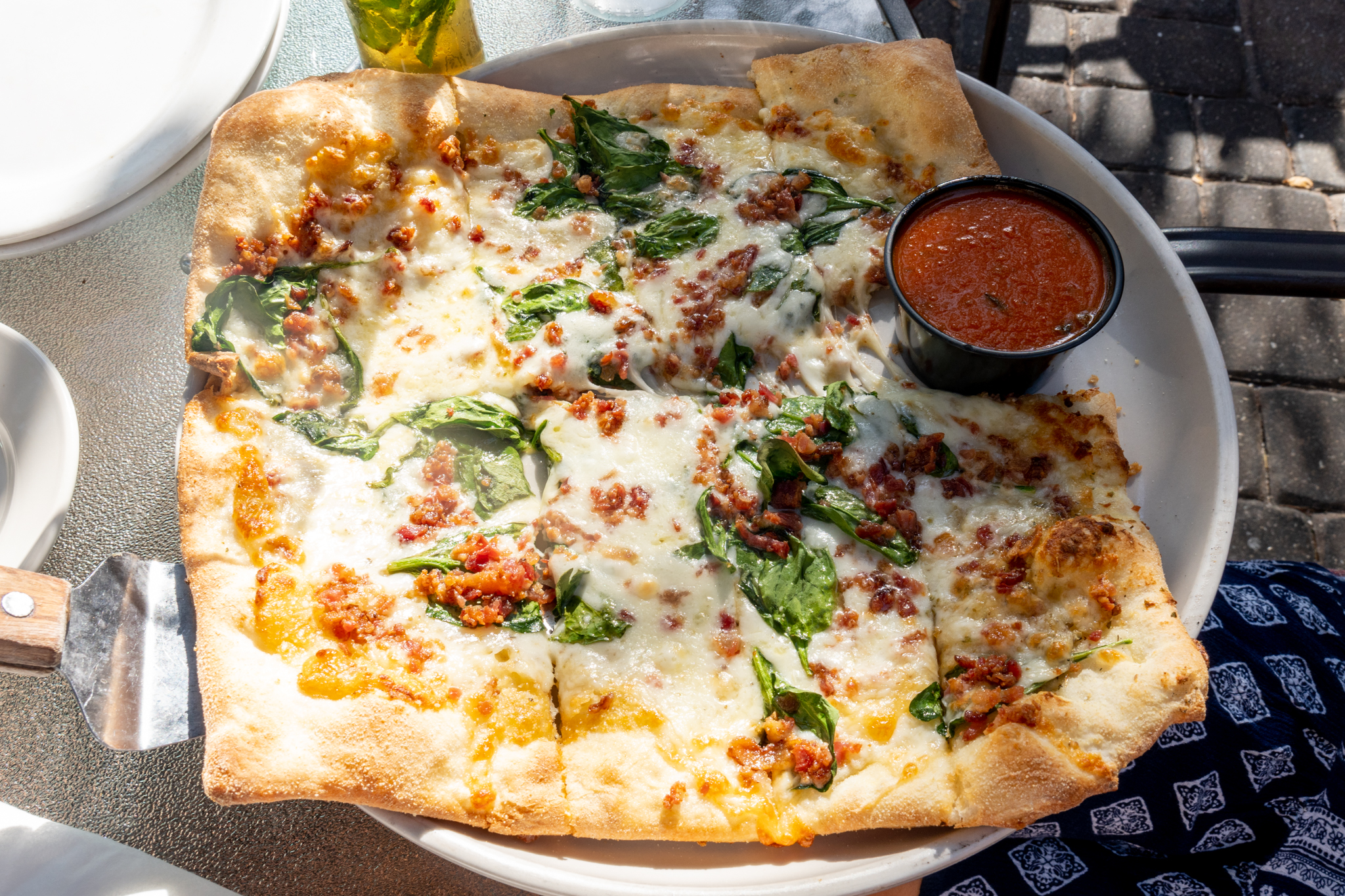 I asked my brother what I should bring him for dinner and he responded with the Classic Stromboli. When it arrived to the table I'm pretty sure my jaw hit the ground. This thing is huge.
The Classic Stromboli comes packed with pepperoni, sausage, mushrooms, peppers and onions. Unsurprisingly, he almost ate the whole thing but left me a few bites to try and of those bites, I actually understood why he almost consumed it all. It was SO good! It has all of the fixings inside and is warm and cheesy. They also have a 4 Cheese Calzone that I'm sure is just as good.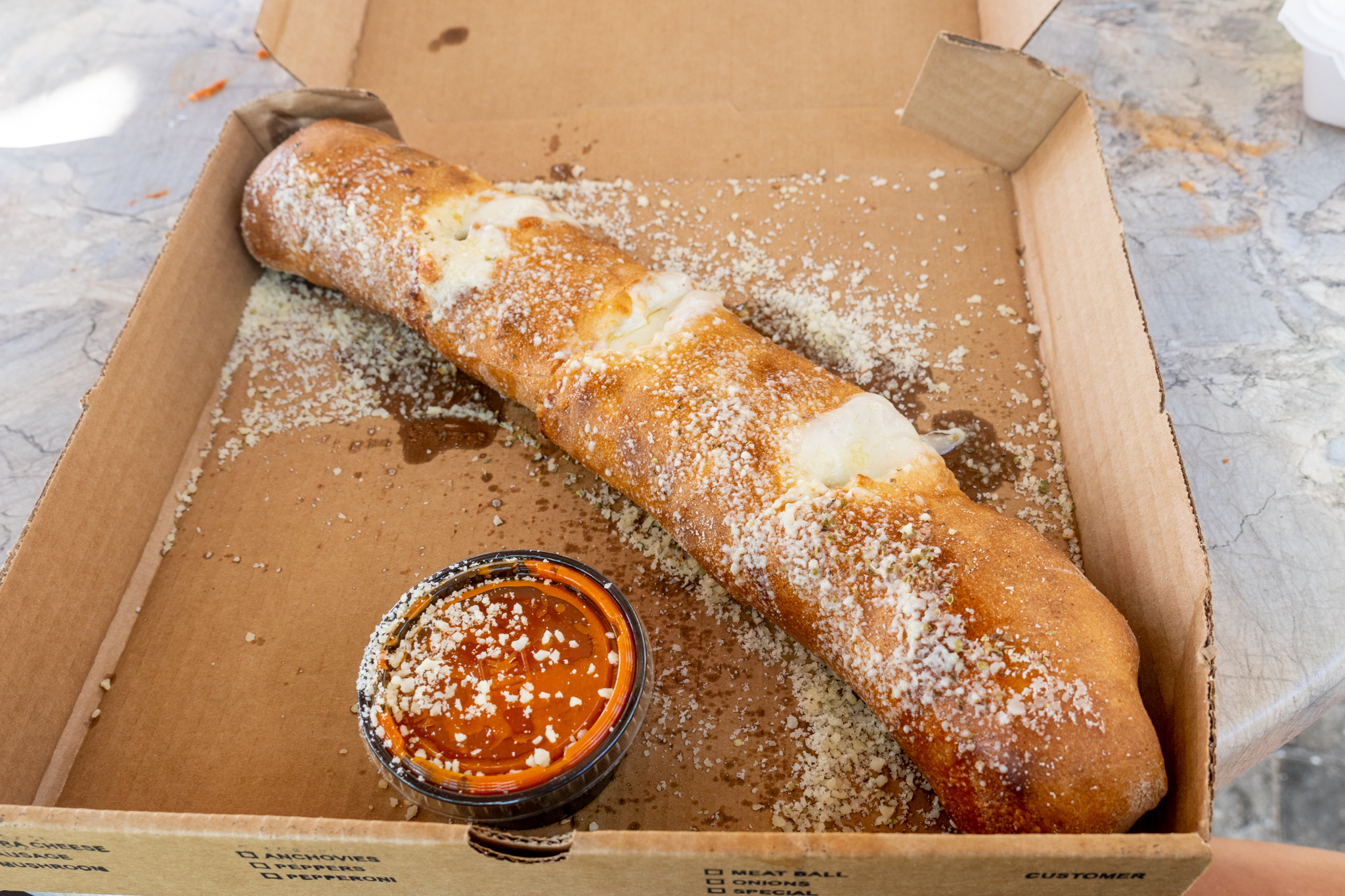 If you ever see "Nonna" on a menu at an Italian restaurnat, odds are that the recipe has been in the family for years and you must order it. Turns out, the chef has been using Nonna's pizza recipe for the past 36 years and I absolutely trust that. Nonna's Pizza comes with meatballs, roasted peppers, fresh tomato sauce and mozzarella. This is hands down, one of the best pizzas I've had in St. Pete. It's a crispy, cheesy treat topped with the delicious meatballs I was already raving about and soft, fresh roasted peppers. The dough was equal parts chewy and crispy with the best crust around. I'm from Chicago and I believe my roots give me an advantage when it comes to rating pizza. Nonna's Pizza is easily a 10/10.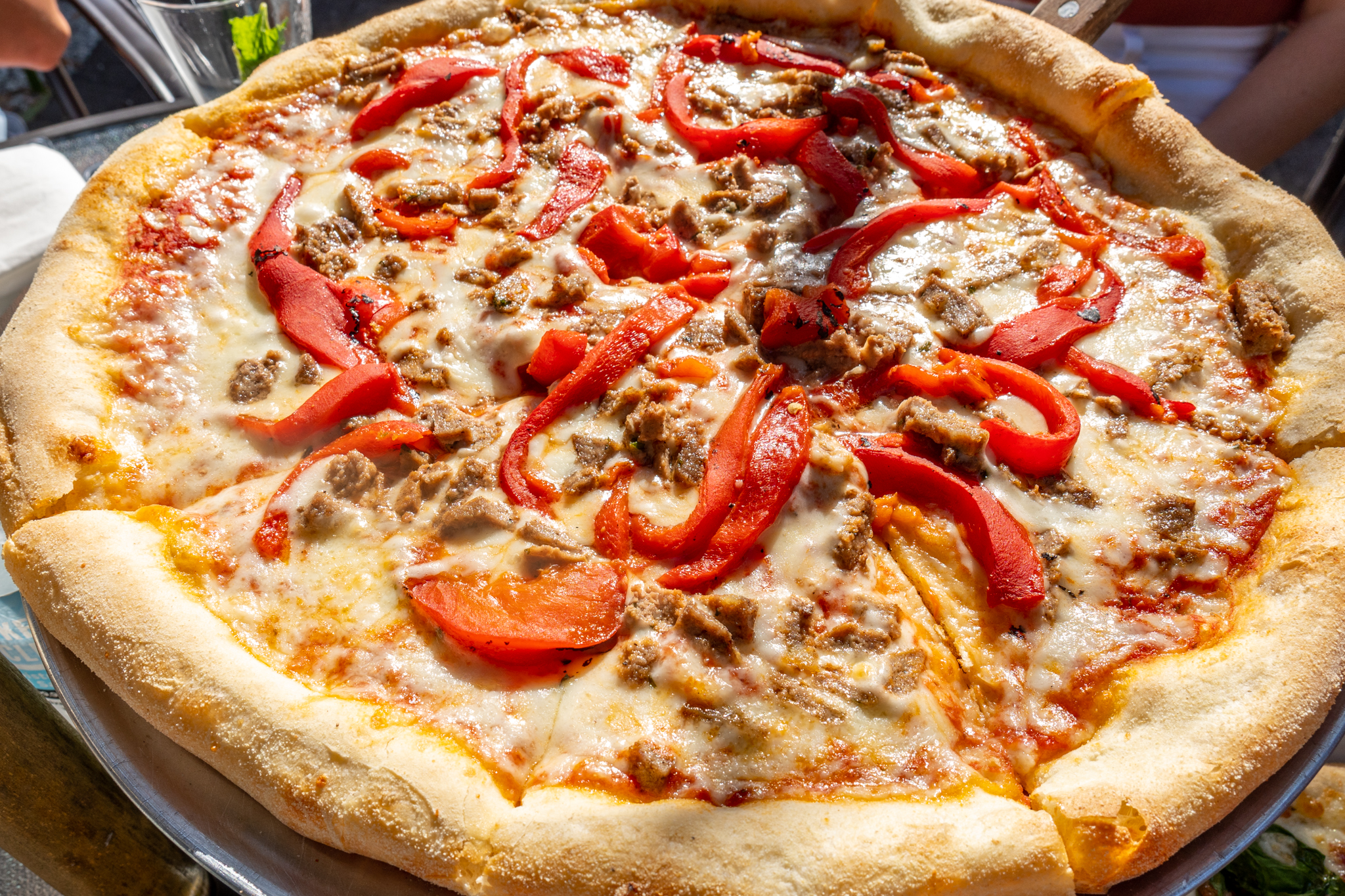 To end with a clink, the drinks at Tutto Bene are refreshing and just what you need to cool off outside. I'd recommend the sangria and strawberry basil margarita the most.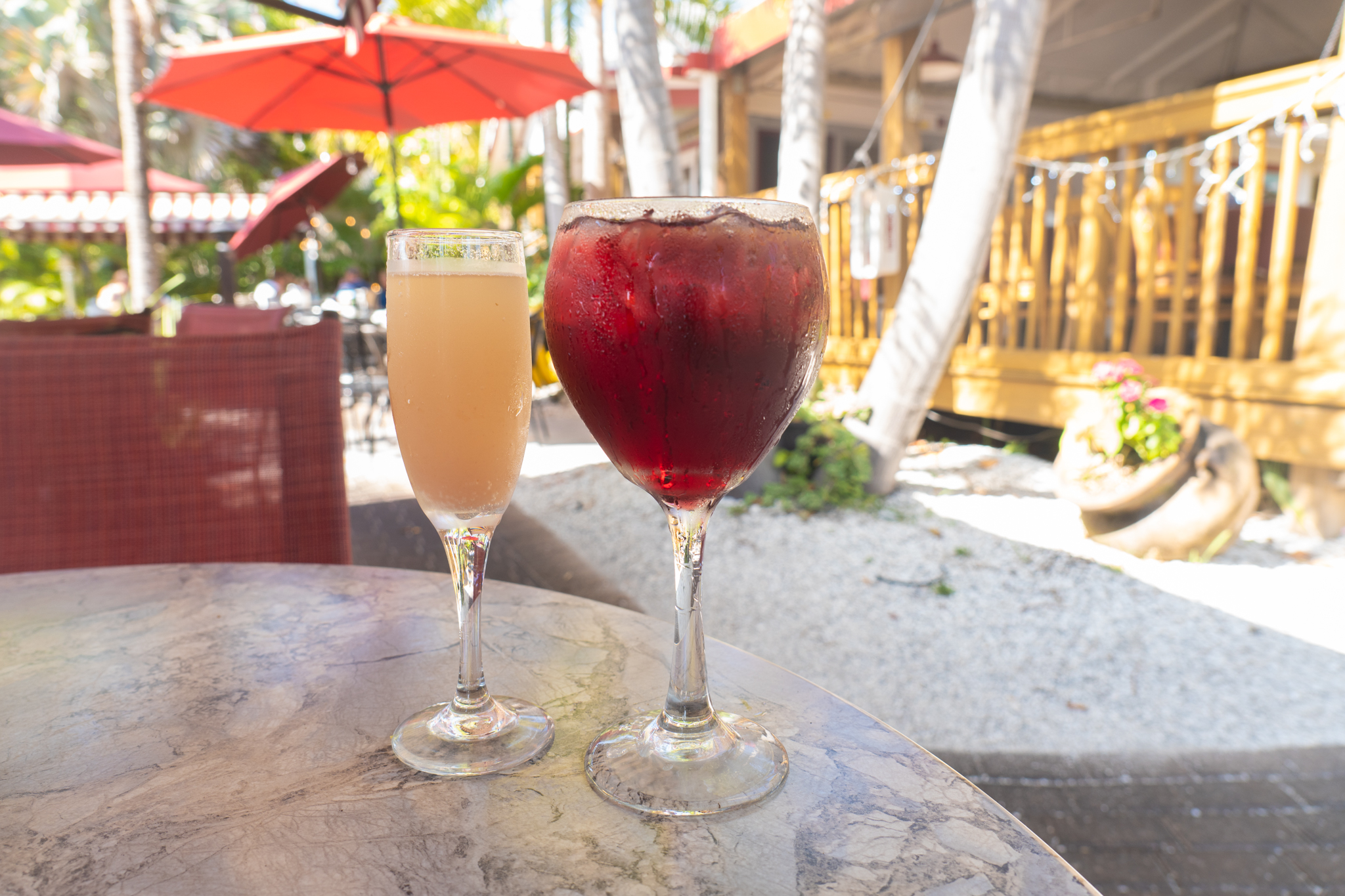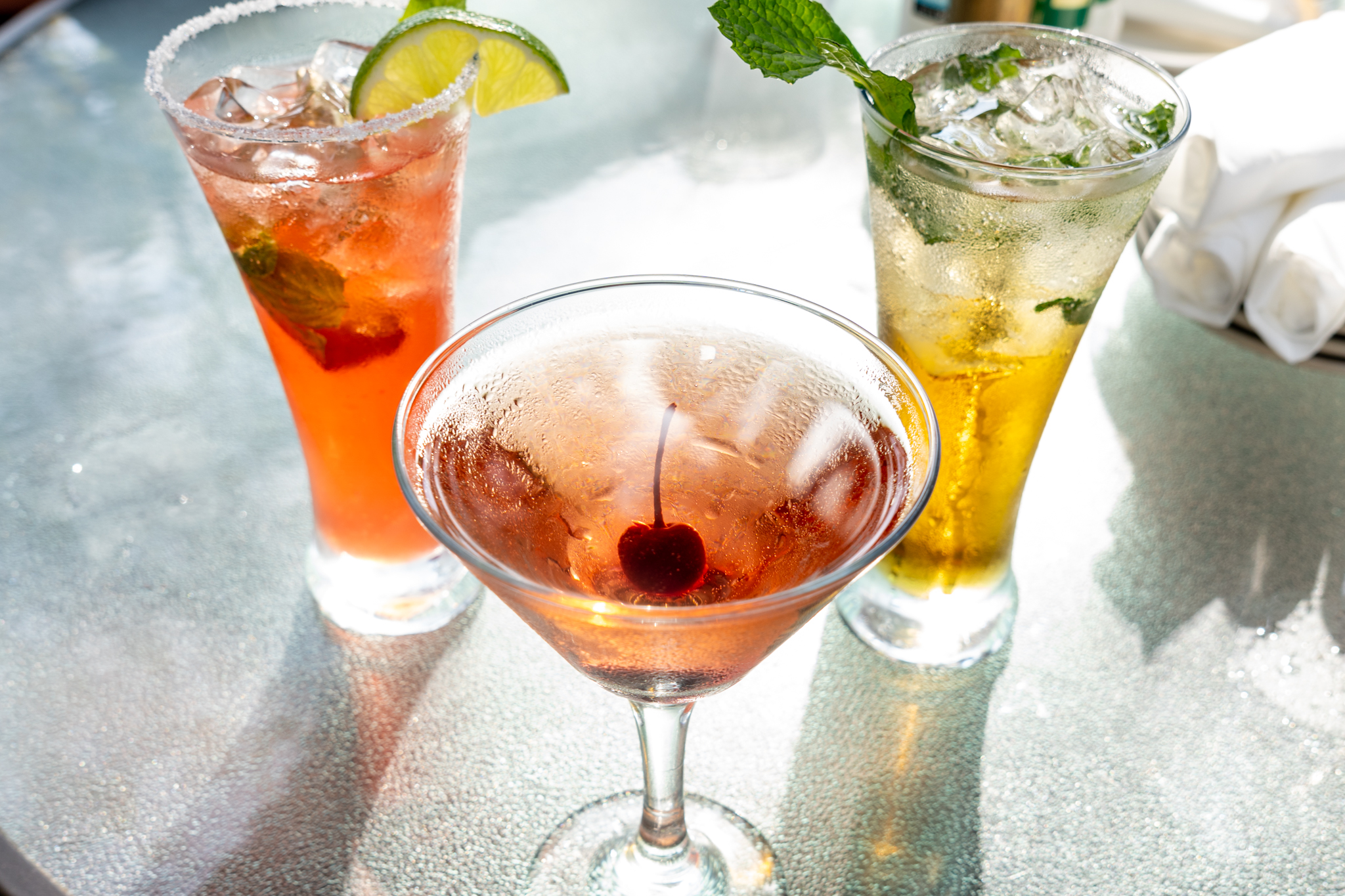 I've had enough carbs than I'd like to admit but I actually can't hide it as a foodie. It was worth it. Tutto Bene in Gulfport serves fresh and traditional Italian dishes. Next time you're looking for the best pizza or a comforting pasta dish, make your way to Tutto Bene.
Casual Italian Restaurant with Outdoor Seating and Live Music in Gulfport Florida
DISCLAIMER: Kevin, Lori, Abby, Haley, & Lindsey do not dine anonymously (this would be impossible) and we sometimes get free food (though never expected). However, we dine with the locals and we support our own. You will always get honesty in a respectful manner. We do not include any large national or regional chains in our ratings and reviews. We focus on independent locally owned eateries exclusively.

PLEASE NOTE: Reviews reflect a certain moment in time. Some restaurants stay extremely consistent over many years, and some change for the better or worse. Some things that may change are: chefs, recipes, food suppliers, ingredients, philosophies, ownership, etc. We always hope that you have the same good, or great experience we had.
More Foodies News, Reviews & Recipes