Lori Brown · Sep 23, 2016 · 1 min read
Yesterday Kevin and I got a sneak peek into the making of Proper Kitchen & Cocktails. We met with the owner, Stephen Schrutt, who also owns The Avenue and King's Street Food. He explained that he had hoped to be open by now but has encountered quite a few frustrations and struggles along the way. He fully expects, at this point, to be open by the end of October.
Inside the restaurant, Schrutt updated the existing bar and moved it back to create a cozier feeling between the bartender and guests. The space was once a bank, long ago, and he chose to keep that feel and put large windows into what was once the vault, behind the bar.  Here he will showcase certain food items.  He also created an open kitchen concept with a newly built open concept wall. The interior has a very rustic, homey, yet surprisingly modern feel with many surprise details and touches. We were very impressed.  He let me take this one picture, but wants to keep the rest a surprise.
There is a huge outdoor space, that is open air, which will provide great circulation during the warmer months.  There are multiple ceiling fans and the inside bar will open to the outside area which will also provide cooler air.  It will feature several large high top tables and a built in bench for lower more intimate seating.
One of the delays he faced was having to gut the kitchen, except for the wood-fired oven that was there from it's previous tenant, Wood-Fired Pizza. There were no gas lines to the restaurant, so the first thing he had to do was get that installed and set up, which took a good deal of time. The kitchen has all new stations, a brand new 13 foot hood and a new large gas stove amongst other items. He does plan to utilize the wood-fired oven for certain dishes.
He also had to change contractors mid stream due to delays from the first contractor he hired.  This set him back nearly three months.  Now back on track, we all eagerly await the opening of Proper!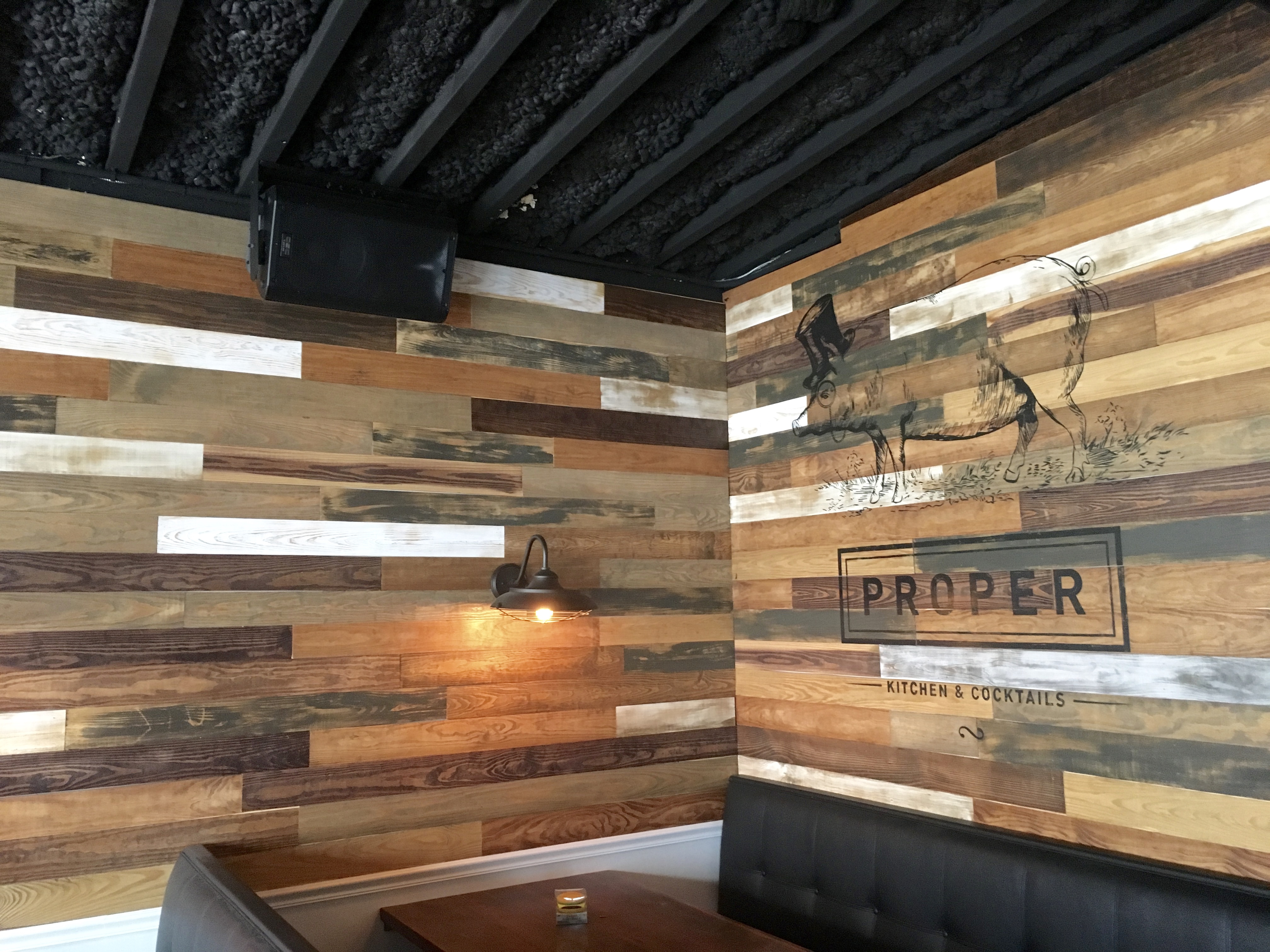 Proper Kitchen & Cocktails

(727) 494-0700

Sun - Sun

11:30am - 12:00am

Tue - Sat

11:30am - 3:00am
344 1st Ave S

,

St Petersburg

,

FL

33701

,

USA
---
Southern Inspired Restaurant and Cocktail Bar