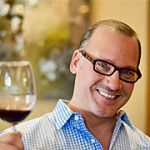 Kevin Godbee · Nov 19, 2019 · 1 min read
Interview with Matt Bonano from Brooklyn South
Welcome to the St. Petersburg Foodies Podcast Episode 64! Our featured interview today is with Matt Bonano from Brooklyn South. Brooklyn South is known for their great selection of meats and cheeses, and for their great sandwiches. Matt himself is a Cheesemonger, and has some great tales that are literally cheesy. Our musical guest is Paul Fournier from the band Wild Root Music. We talk food and music with Paul, and feature the single, "Tesla Man". We start the show off with Abby's amazing recipe for some of the best ramen we've ever had, "Bone Broth Ramen with Gochujang Chicken".
Listen right here with our player above, or use your favorite podcast listening app below.
The St. Petersburg Foodies Podcast features interviews with chefs, restaurateurs, sommeliers, bartenders, and more, and covers the burgeoning food scene in St. Petersburg, Florida. Episodes air every Tuesday.
This episode of the St. Petersburg Foodies Podcast is brought to you by Rollin' Oats, Pacific Counter, The Brass Bowl Kitchen & Juicery, Buya Ramen, and Engine No. 9. Please keep them in mind the next time you are hungry for some fantastic food.
Our announcer is Candice Aviles from Food for Thought  and Channel 10 News. Our theme music is provided by The Chris Walker Band.
Links:
Cheese Primer by Steven Jenkins
Bone Broth Ramen with Gochujang Chicken Recipe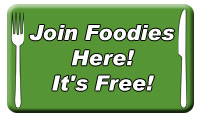 DISCLAIMER: Kevin, Lori, Abby, Haley, Lindsey, & Alexia do not dine anonymously (this would be impossible) and we sometimes get free food (though never expected). However, we dine with the locals and we support our own. You will always get honesty in a respectful manner.