Abby Allen · Apr 15, 2019 · 2 min read
In my opinion, Lamb and Spring go hand-in-hand. Most of the time when you think of lamb, you probably associate it with a beautiful rack served medium rare for Easter Dinner that took most of the day to prep. While there's nothing wrong with a rack of lamb, it just isn't the most conducive meal to whip up on a Monday night. Instead, to satisfy your lamb craving, make these Meatballs with Mint Pesto.
You probably already have the majority of the ingredients needed in your pantry and refrigerator and ground Lamb is usually rather easy to find at most grocery stores.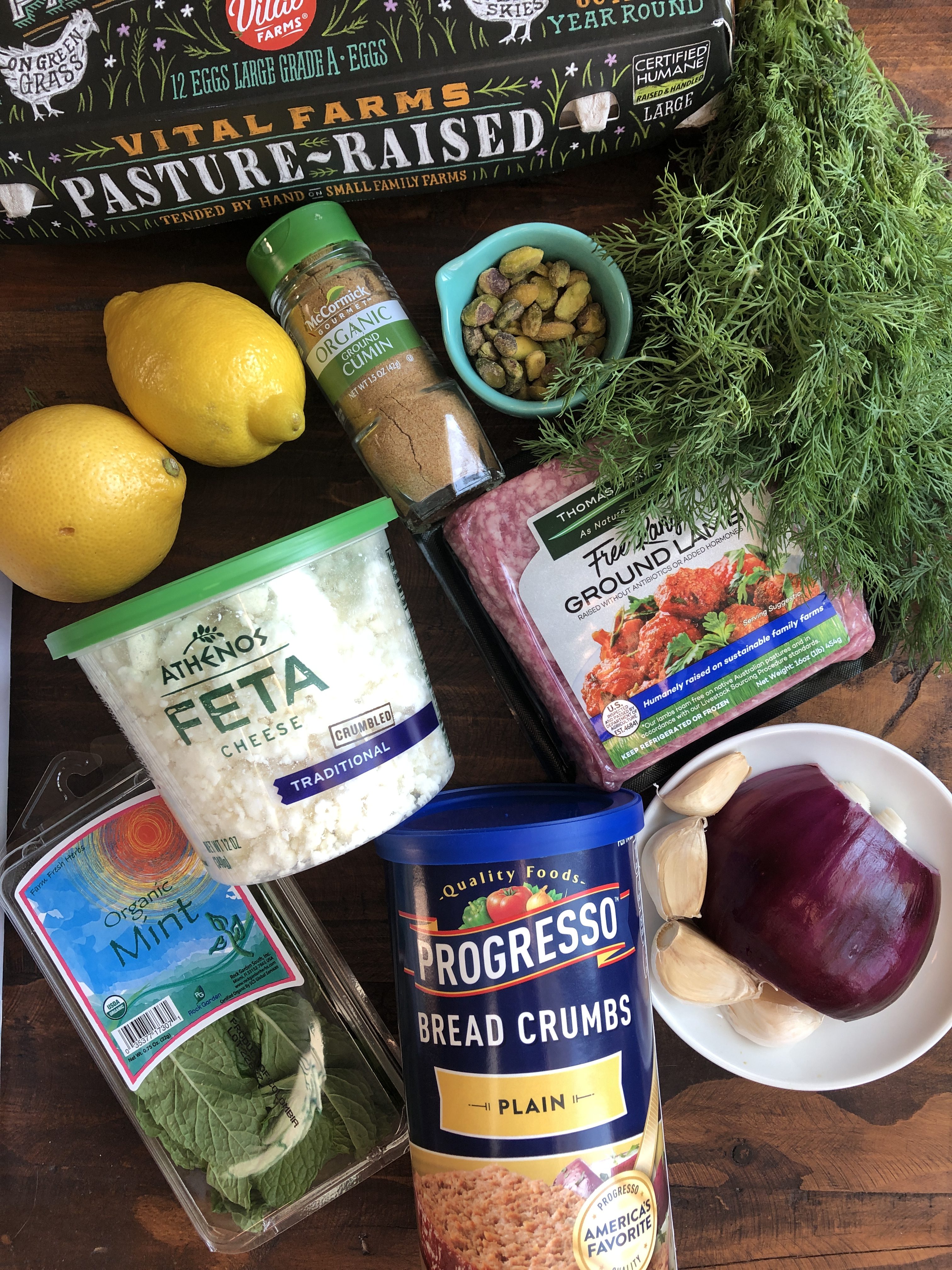 Serve these Meatballs as an appetizer with a drizzle of Mint Pesto, or, as a main dish with Lemon and Herb roasted Potatoes, or on a bed of greens, veggies and grains.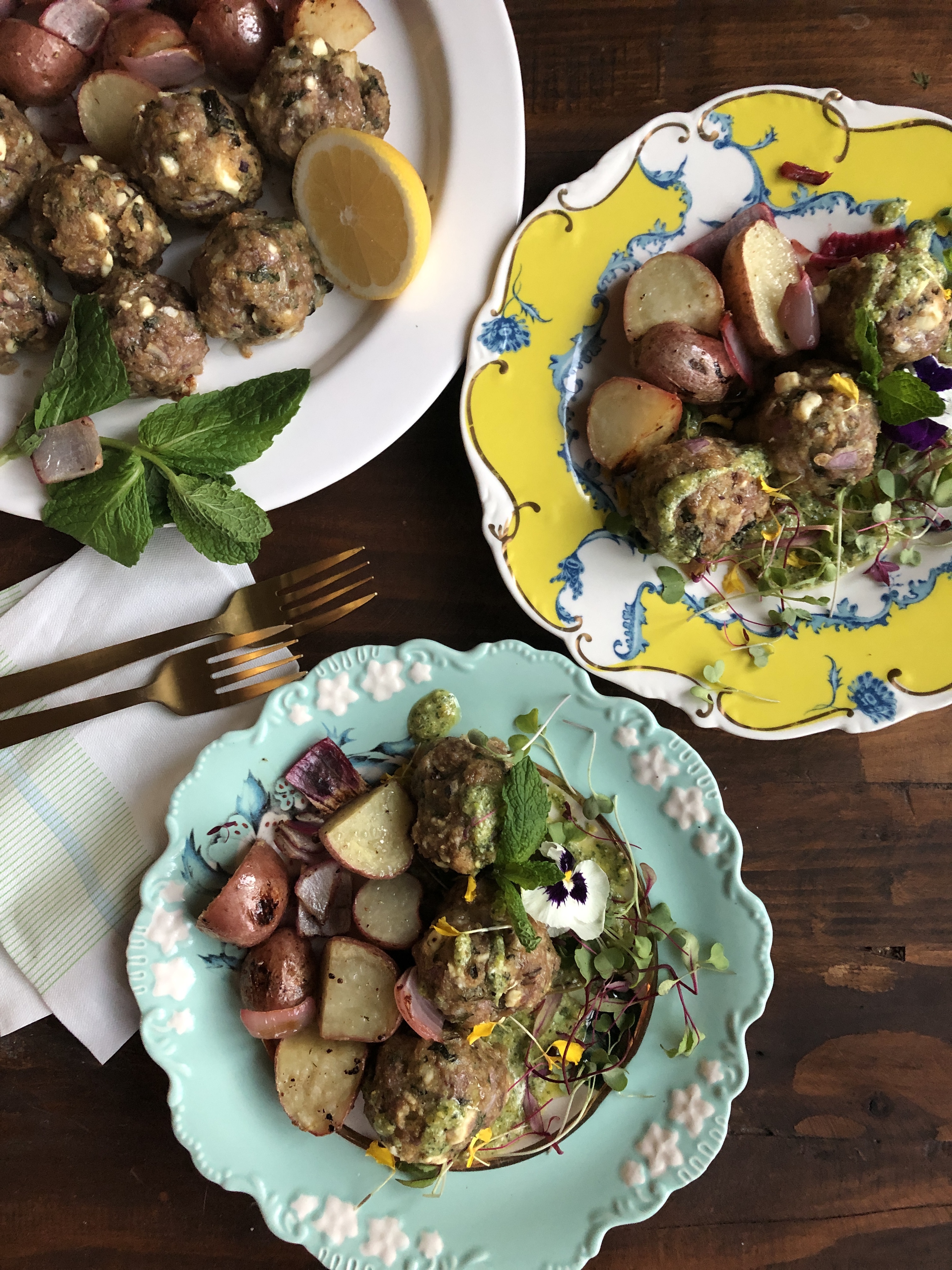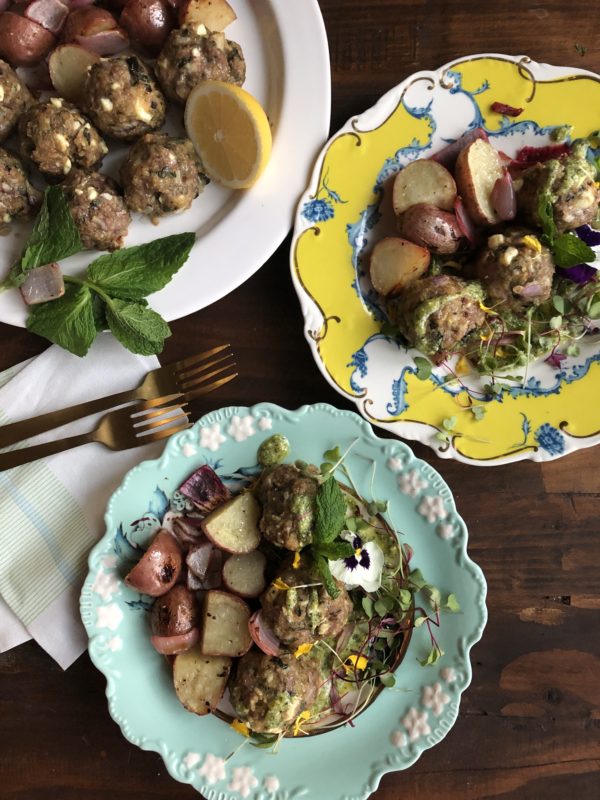 | | |
| --- | --- |
| | |
Preheat oven to 400F and line a baking sheet with parchment paper. Add all ingredients for the meatballs to a large bowl and gently mix together with your hands. Form mixture into golfball-sized meatballs and place on parchment-lined baking sheet (you should get 15-18 meatballs).

Bake meatballs for 25-28 minutes. While the meatballs bake, make the pesto. Add all ingredients for Pesto to a food processor and pulse until combined- pesto will be slightly thick. Season with salt and pepper to taste.

When meatballs are finished, remove from oven to cool for a few moments. To serve, swipe a couple of dollops of pesto onto a plate, top with meatballs, drizzle with more pesto if desire and a squeeze of fresh lemon. Enjoy with roasted Potatoes, on a bed of greens and grains, or as an Appetizer.