Abby Allen · Dec 28, 2018 · 3 min read
Tucked away on 1st Ave South, you'll find what appears to be a standard storefront, which specializes in home-brew and hydroponic products (which is unique, in and of itself). As you make your way through the store and towards the back, you'll find a hidden oasis where the beer is both flowing and brewing. Enter, Avid Brew Co's speakeasy style brewery/taproom.
While the taproom is only approximately 5 months old, the store front has been alive and well for around 7 years. The idea to provide both Home-brew and hydroponic products was born out of passion. Founder and part owner, Jeff, had a love affair with both beer and horticulture. Today, there are 3 owners of Avid. We caught up with part-owner and Head Brewer, Connor, during our recent (and first, but not last!) visit to Avid.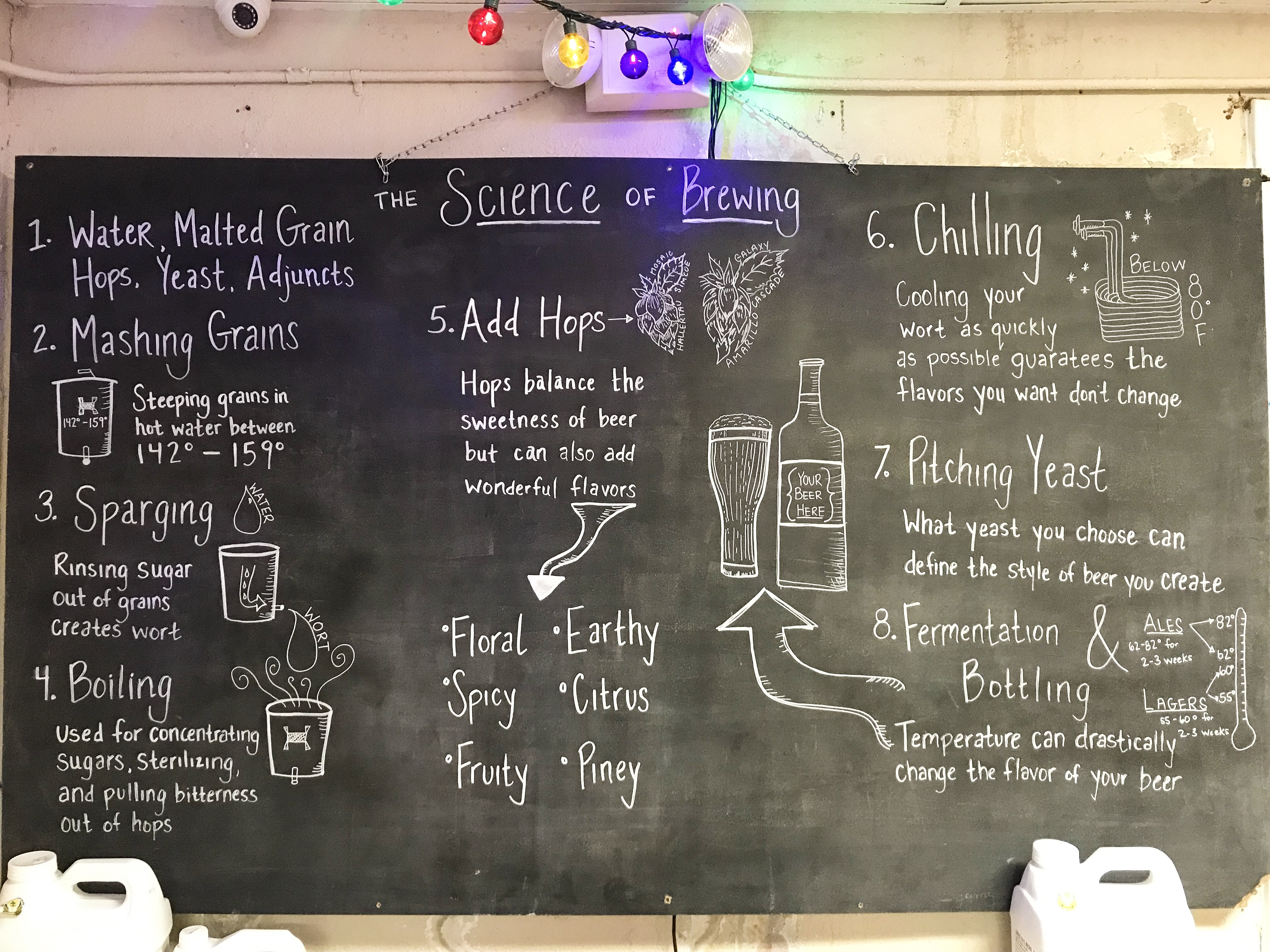 Connor credits the home-brew community for helping Avid grow to the point where it is present day. The taproom was actually an addition that was built on to the store. The owners of Avid tailor-made the space to fit their visions of an ideal taproom. Upon entering the space, to the right, you'll find a handful of beer tanks where all of the brewing is completed, and better yet, you'll find a bar with seating. You can actually visit the taproom during the day to witness the brewing process right in front of your eyes. To the left of the entrance, you'll stumble upon the main bar.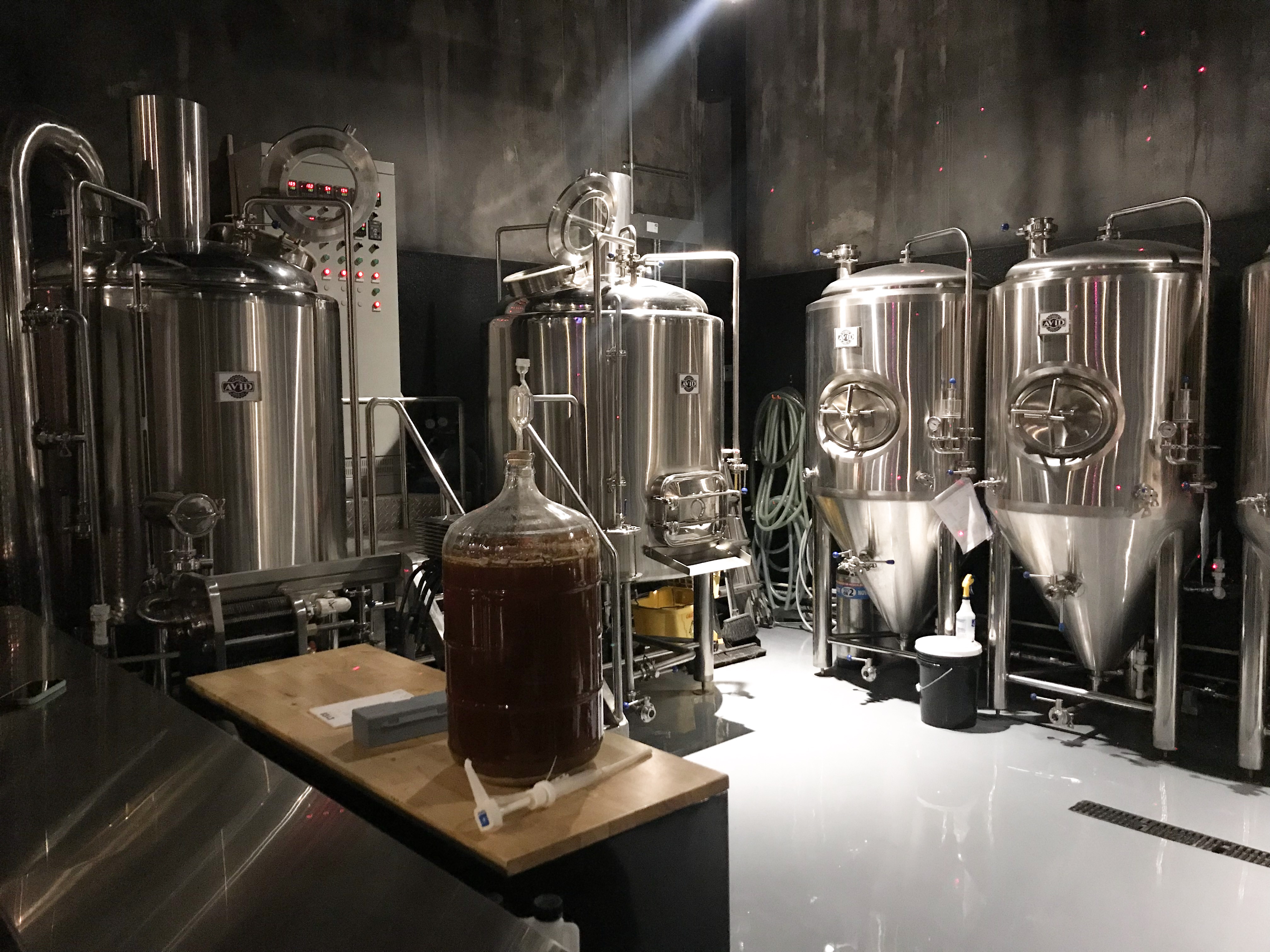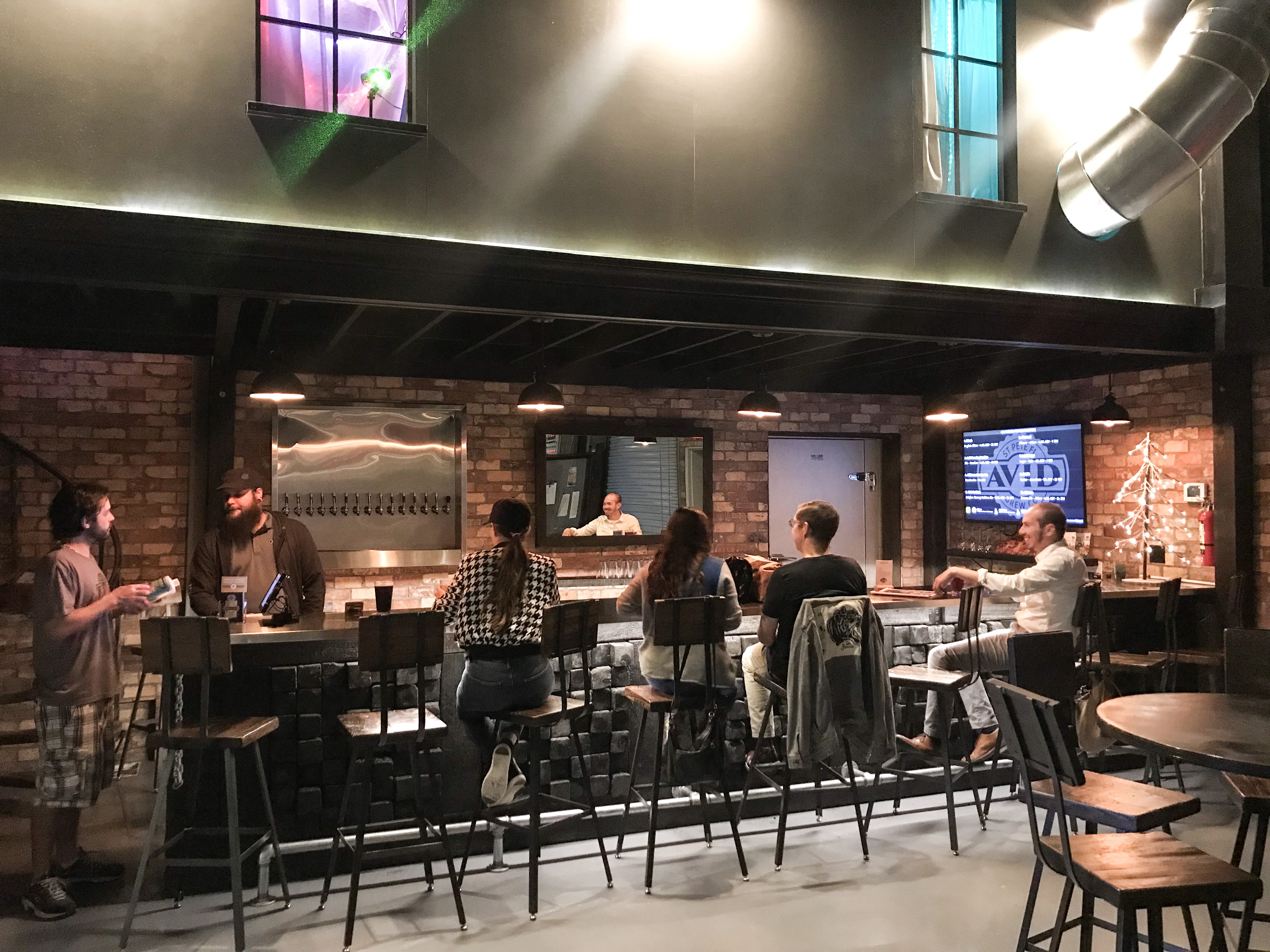 The interior of the taproom truly has that genuine speakeasy feel. Dim lighting, exposed brick, modern industrial furniture/decor and a knowledgeable and friendly staff, to boot. Here, you won't find overwhelming crowds, televisions, or music that makes it difficult to think. Instead, a calm and cool coffeehouse vibe that is even suitable for those looking for a unique and quaint space to work whilst enjoying a pint (which is encouraged). You will not find food from Avid; however, they welcome any and all outside food. In fact, they also suggest ordering your food directly to the taproom- local supporting local, at its' finest!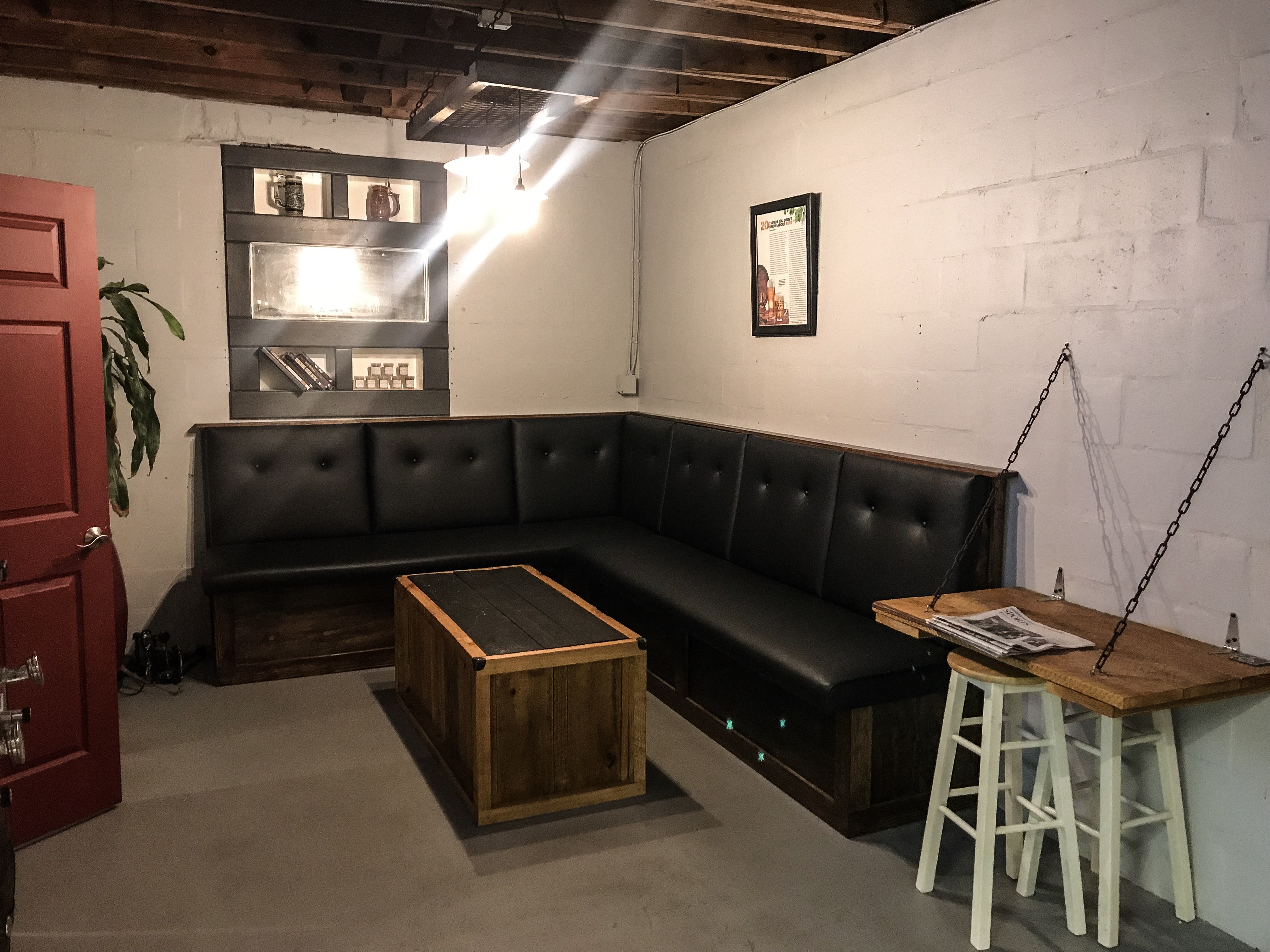 In the taproom, you'll find a draft list that is constantly changing. This is because they want to keep their beer offerings new and enticing to those who visit Avid with some regularity. Helping beer lovers discover new and exciting beers is part of the mantra at Avid according to Connor. There are 14 different taps available to house different beers, and currently, Avid has beer flowing from 8 of those taps. Not only do customers have the ability to grab a brew from the taproom, but they are also encouraged to sip, shop and stroll through their store (the world needs much more of this, if you ask me).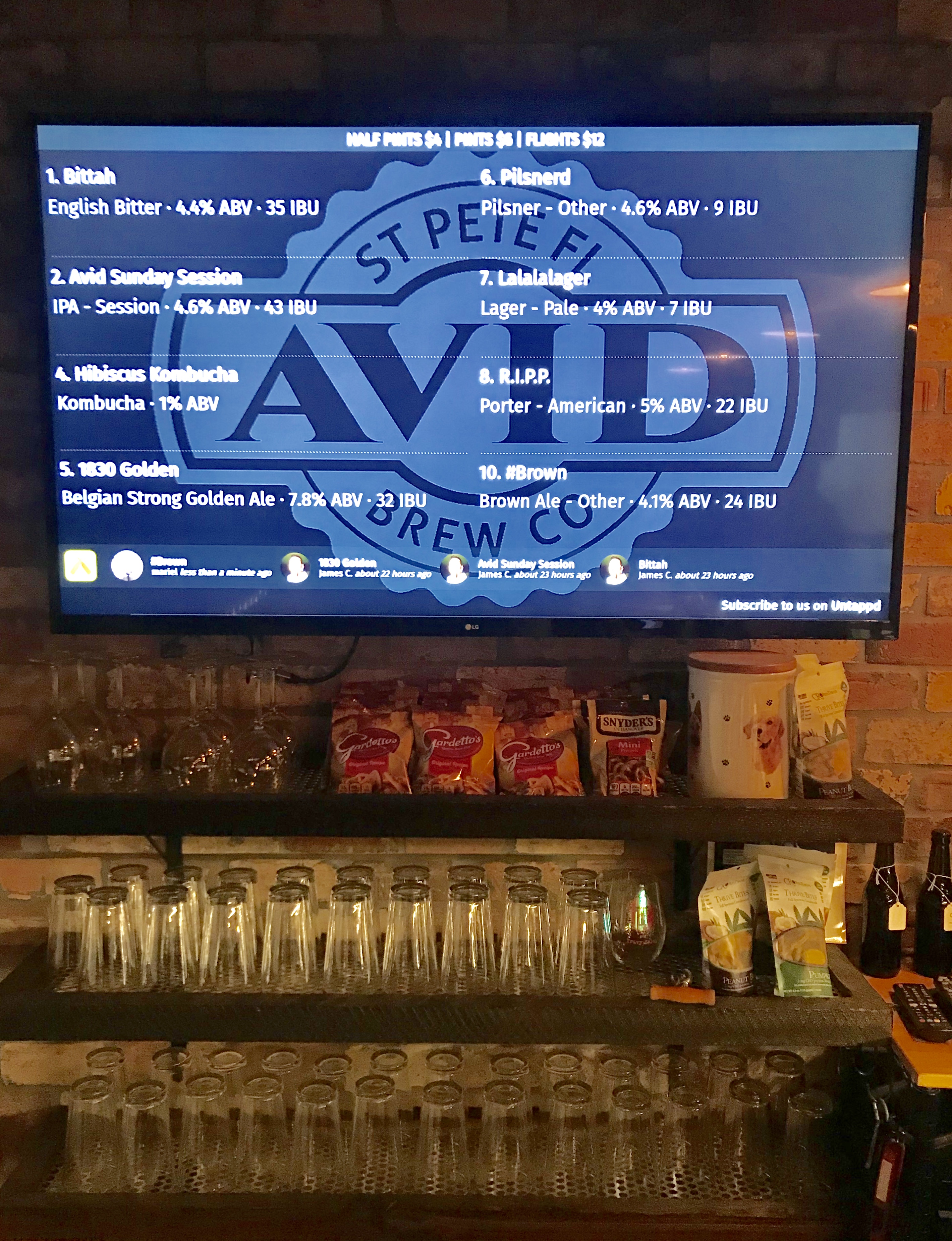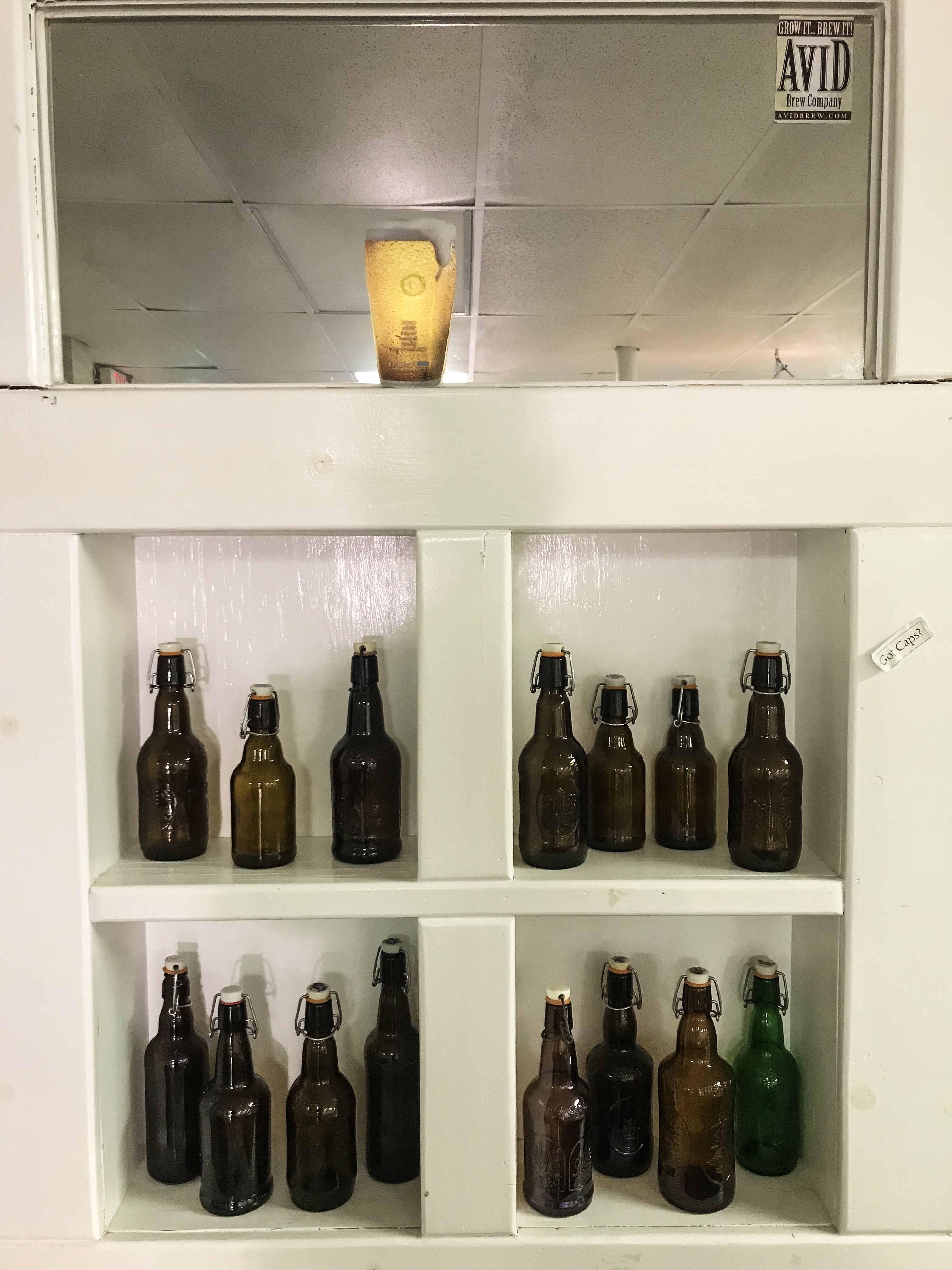 Currently, Avid does not bottle or can any of their brews, nor are they available at any local spots...for now. You may find a local restaurant or two in St. Pete with a keg of Avid's brew sometime in the near future. As for the future of the facility, the plan is to have their very own rooftop garden which would have the potential to host different varietals of plants to utilize in their brewing process. It doesn't get much more local and fresh than that, folks!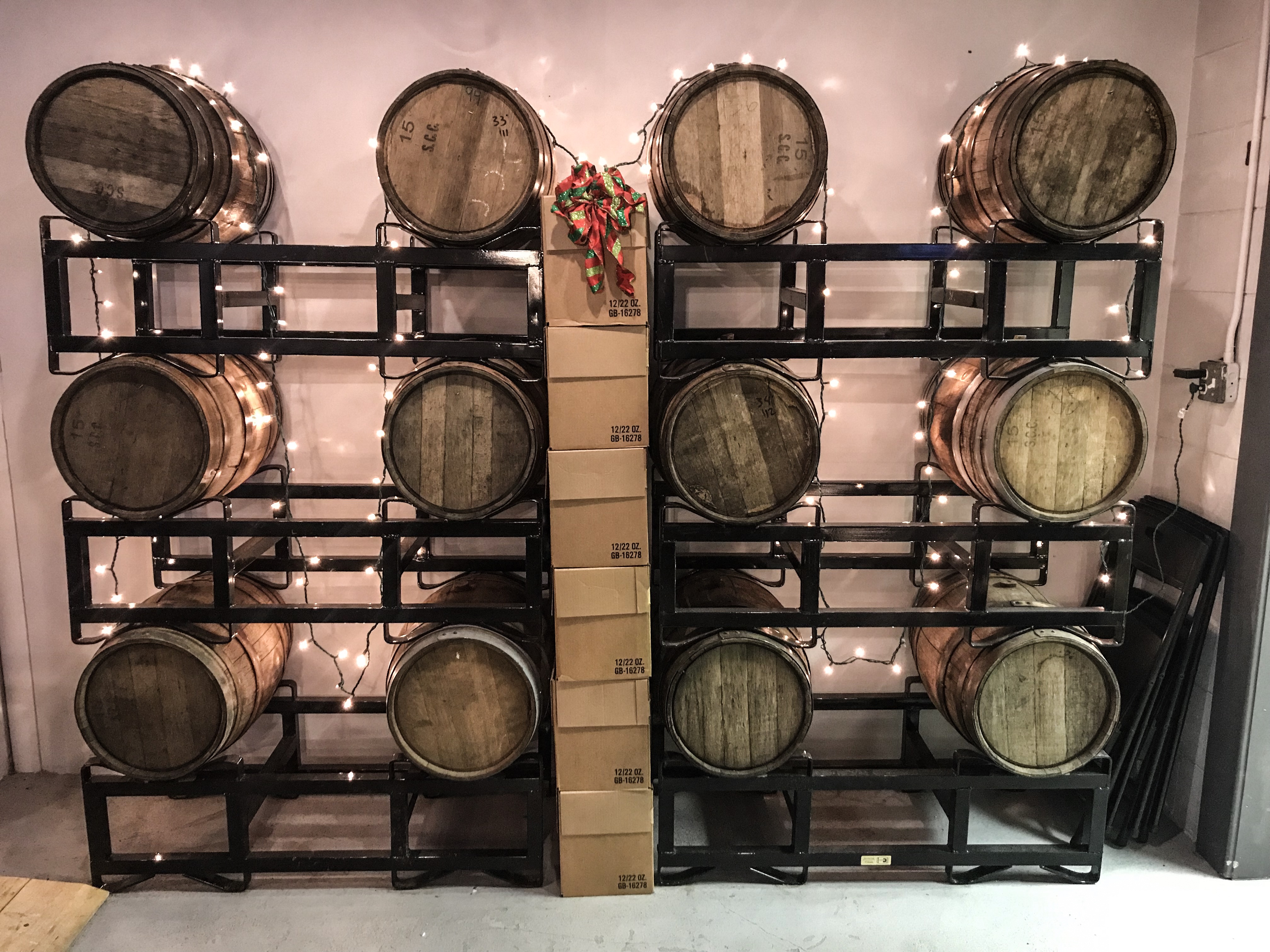 Avid, whether you know it or not, is doing big things for the local beer scene. Not only do they offer everything one would need to home-brew, but, they also have the knowledge behind it for sale, too! Connor teaches brewing classes on some Saturdays for $25 a person. The classes include a wealth of useful information, as well as beer to drink while you learn! Keep up with Avid on social media for updates on their class offerings.
Avid Brew Co Beer Reviews
Pilsnerd – Avid Brew Co
(Pilsner)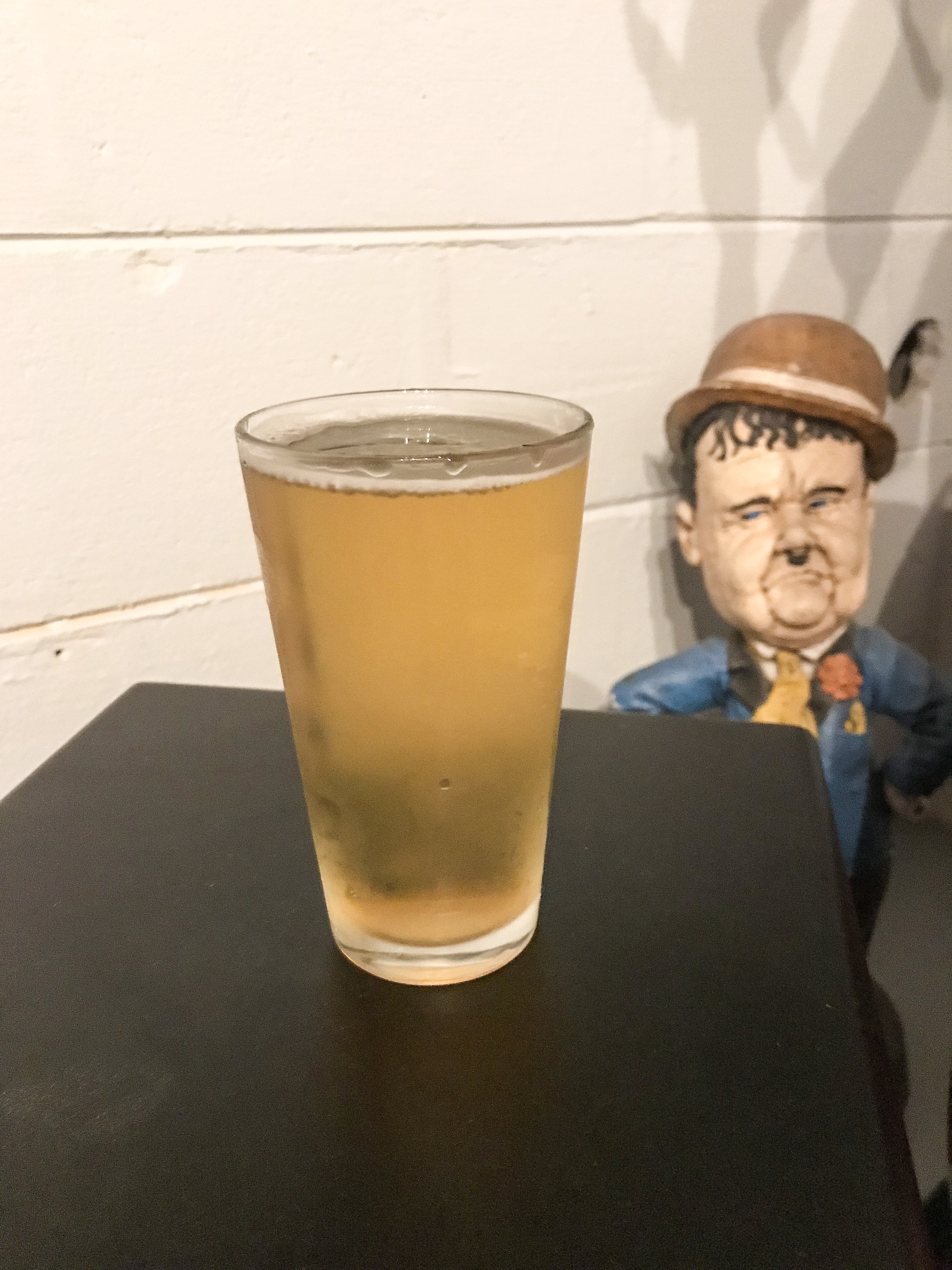 Pilsnerd is a tropically smooth crisp Pilsner with a hint of maltiness.
Nose- Clean, with slight malt and hints of butter
Taste- Like the Chardonnay of beer. Slight malt and spice up front, with a little fruit and well balanced end.
Mouthfeel- Light, clean and mildly effervescent
Head- Minimal to no head.
Color- Opaque Chardonnay
Food Pairings- Mexican Food
Overall- A light, easy-drinking beer that is a model example of a pilsner. Refreshing for day-drinking in multiples and an ideal pool beer.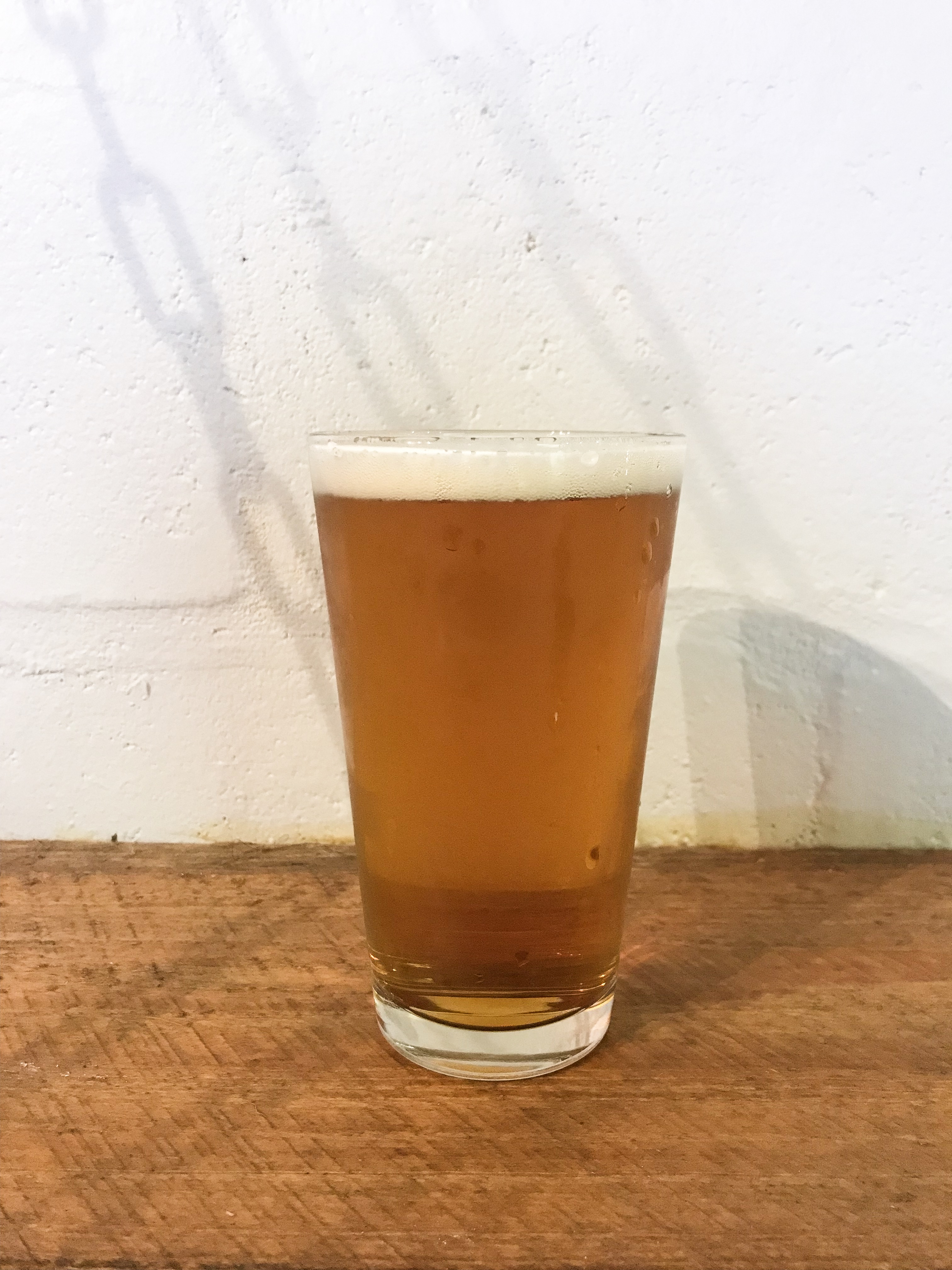 Avid Sunday Session is smooth and malty with great aroma. Dry hopped and delicious.
Nose- Hops and Pineapple with a touch of grain.
Taste- Crisp, sweet Apples and citrus along with juicy hops.
Mouthfeel- Smooth and clean on the front end with a touch of bitter cream on the back end.
Head- Medium to thick for a session. Leaves behind ample traces of head on the glass
Color- Burnt Orange
Food Pairings- Light-tasting fish, such as Snapper, or Mahi-Mahi.
Overall- If you want a pale ale that you can drink all day, with juicy fruit notes and a balance of hops, this is your beer.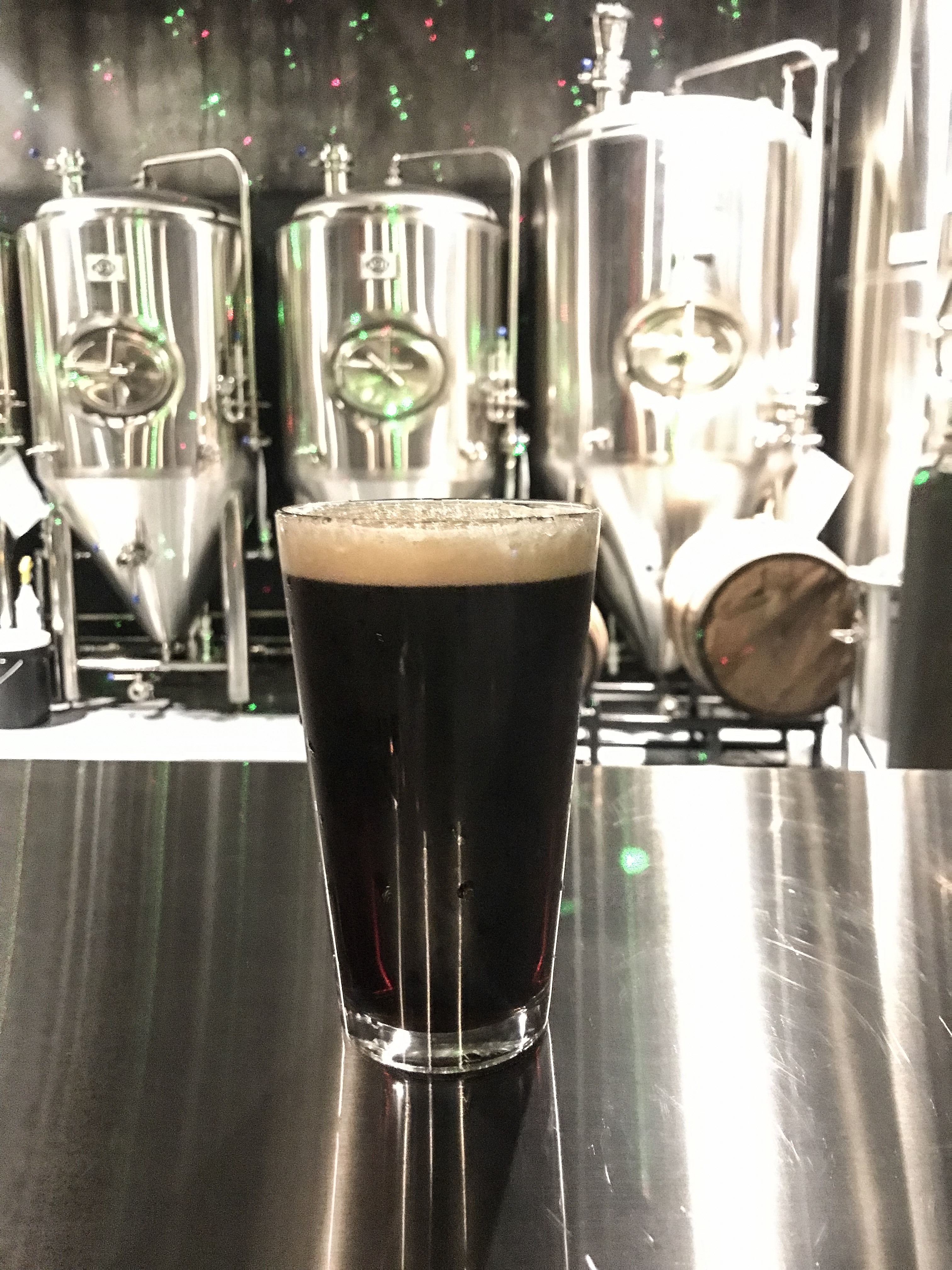 R.I.P.P. is a seasonal beer that is typically released around Halloween. It's roasty, toasty and slightly smokey with a slightly piney finish.
Nose- Bitter malt, Chocolate and smoke.
Taste- Malt, slight spice, grain and bitter Chocolate on the backend.
Mouthfeel- Slightly bubbly for a porter. Possesses a medium body which lingers
Head- Medium head that is tan in color
Color- Medium-dark brown, reminiscent of Chestnut and Tobacco.
Food Pairings- Most any kind of flavor-forward red meat, like Brisket.
Overall- A medium, to light-bodied Porter that is easy to drink, not too sweet, with nice bitter chocolate notes.
Avid Brewing the latest local brewery to open in St. Petersburg, opening July 2018.