If I Brewed the World: The Mixtape of Breweries
If I Brewed the World: The Mixtape of Breweries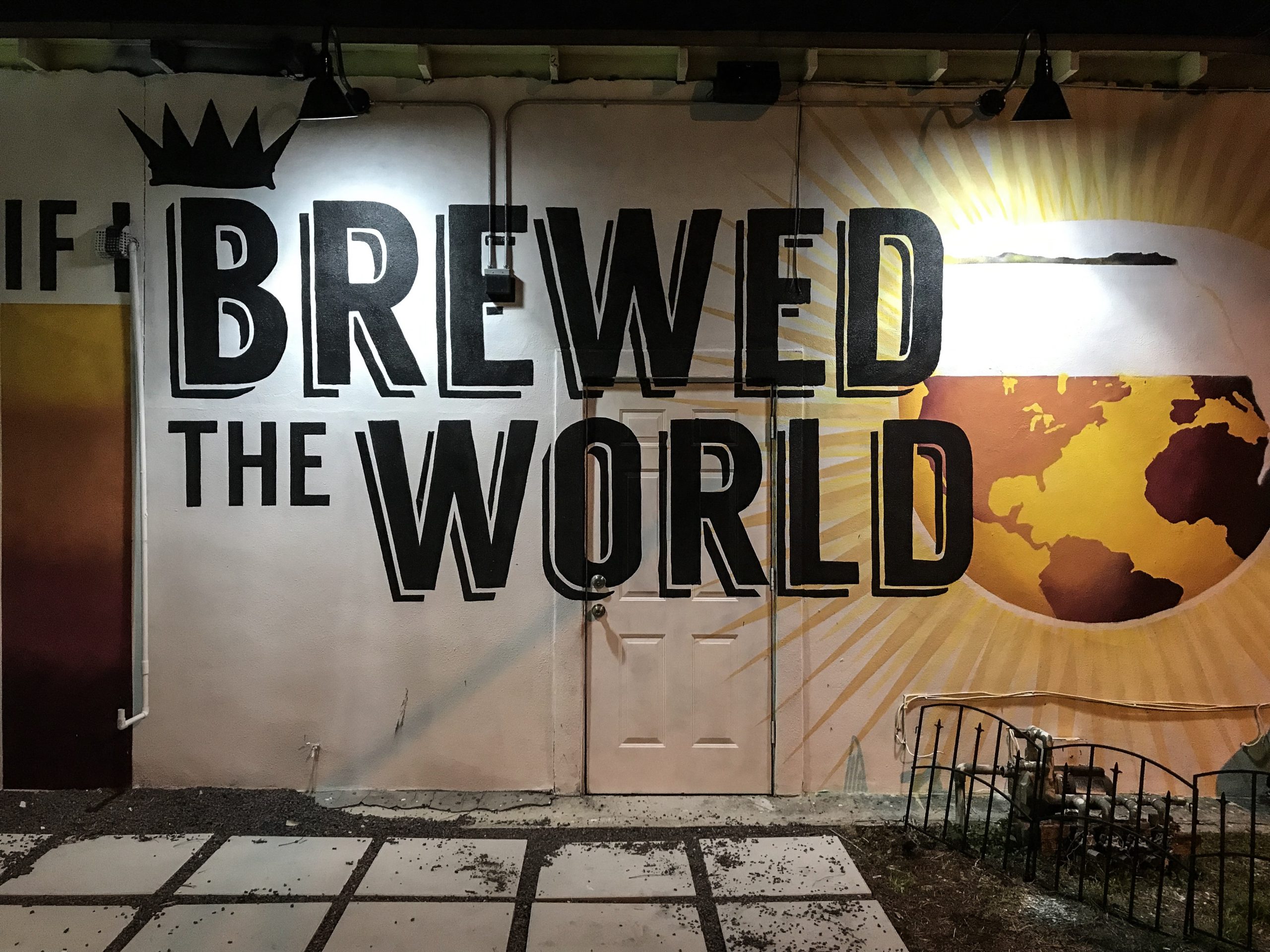 "Beer is really easy to make, it's the easiest thing in the world to make. But making good beer is actually quite hard." Those are words spoken by Kevin Shaw, owner of the newest brewery in town, If I Brewed the World.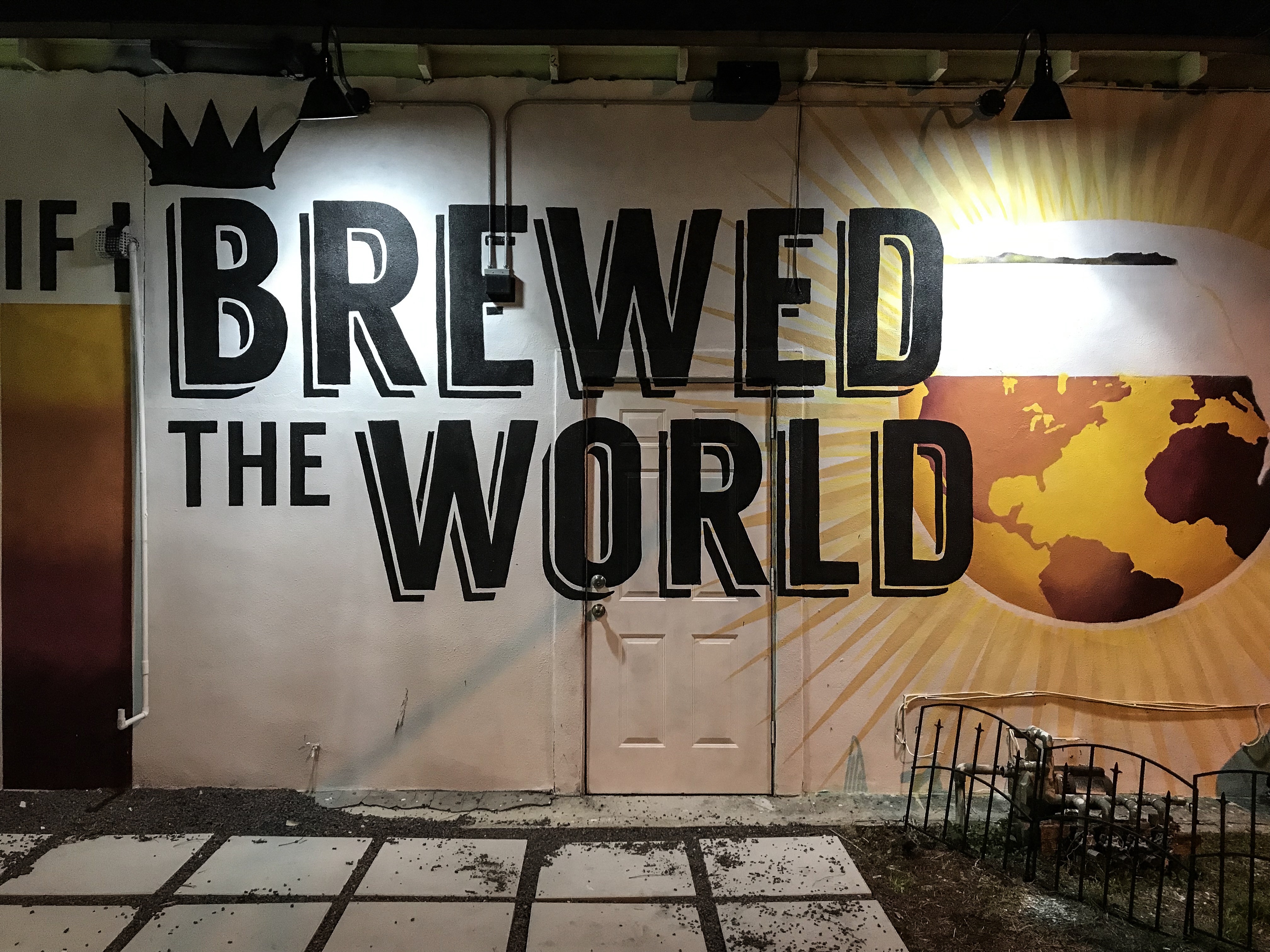 All great things take time- lots of time…as well as patience and some hard work. Kevin is living proof of that formula for success. He knows how to brew beer- really, really good beer, and has the hardware to prove it. His journey as a brewer began approximately six years ago with a home brew kit and an urge to manifest some magic after a push in the right direction.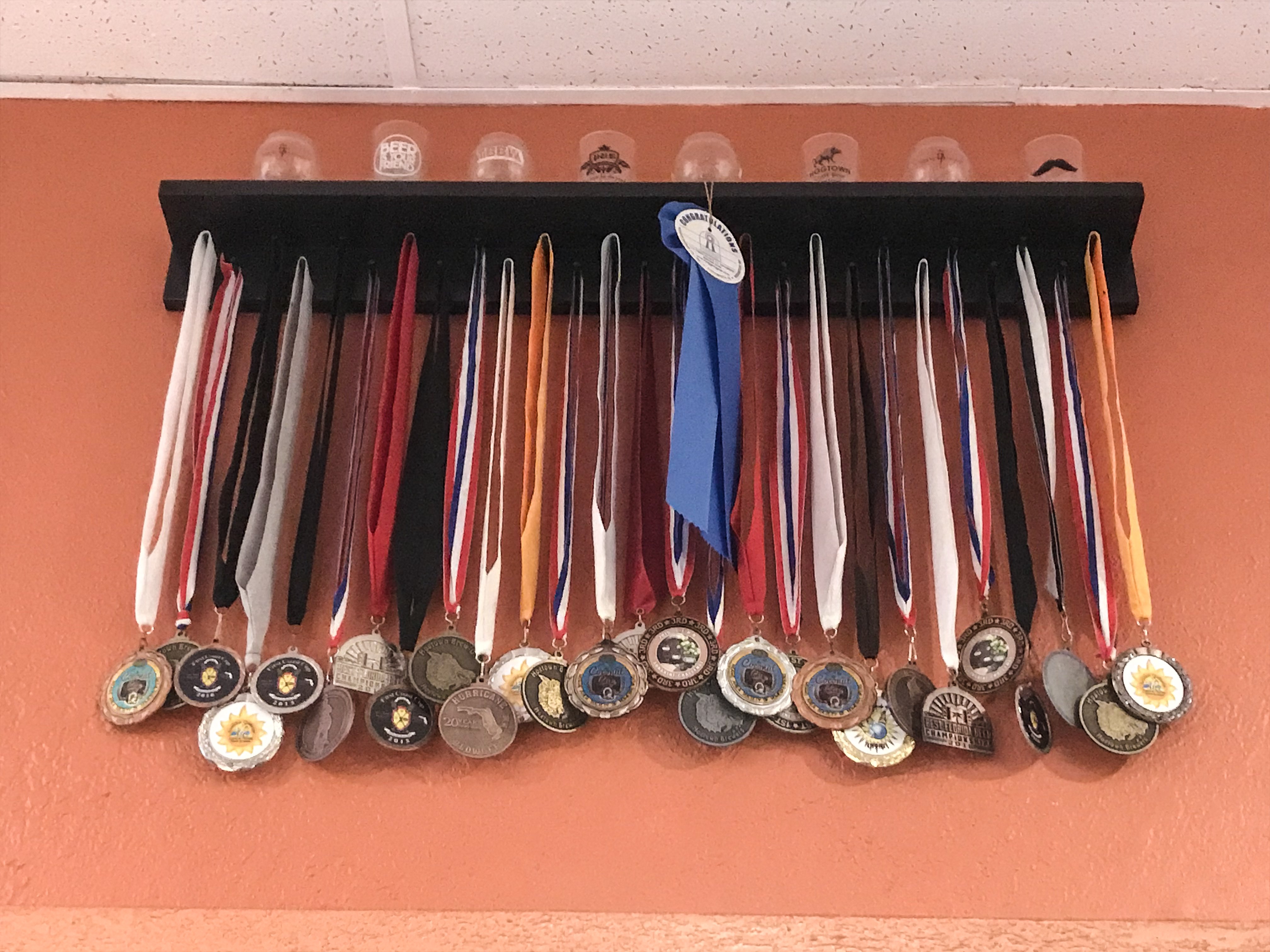 Since then, Kevin's passion for brewing has grown exponentially, which lead him to the position that he's in today. Over the years, he gathered dozens and dozens of awards for his talent as a brewer, and decided that a brewery was the next step. He left his full-time job as a mortgage underwriter to pursue the world of beer, full time.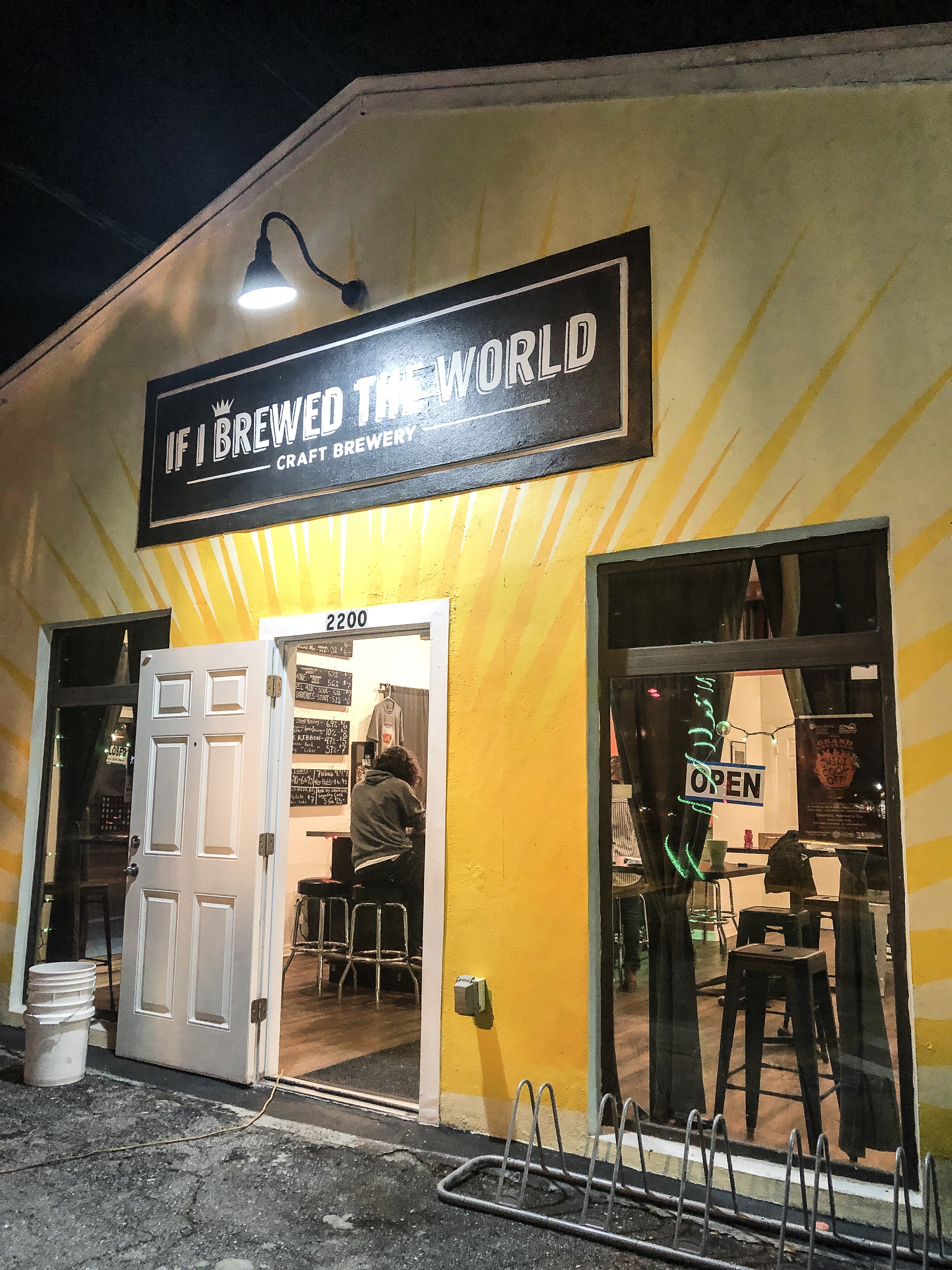 Over the years, Kevin has captured numerous pictures of his adventures in brewing. To spotlight a handful of these pictures, Kevin created a Beer Bar book with a picture on one page and a beer-related quote on the other. It makes for a great gift, or conversation piece on a coffee table! Books can be purchased both online here and in the brewery.
Kevin has been in the brewery's space for over a year; however, the doors of If I Brewed the World did not open up to the public until December of 2018. Over the course of that year, Kevin did not have much time to do what opening a watering hole is all about- brewing the beer! Instead, he found himself learning the ins and outs and ups and downs of owning a local business, and one with alcohol, at that. Permits, and inspections and licenses, oh my! Opening a brewery isn't all sunshine and rainbows, it's a learning process that takes time and patience.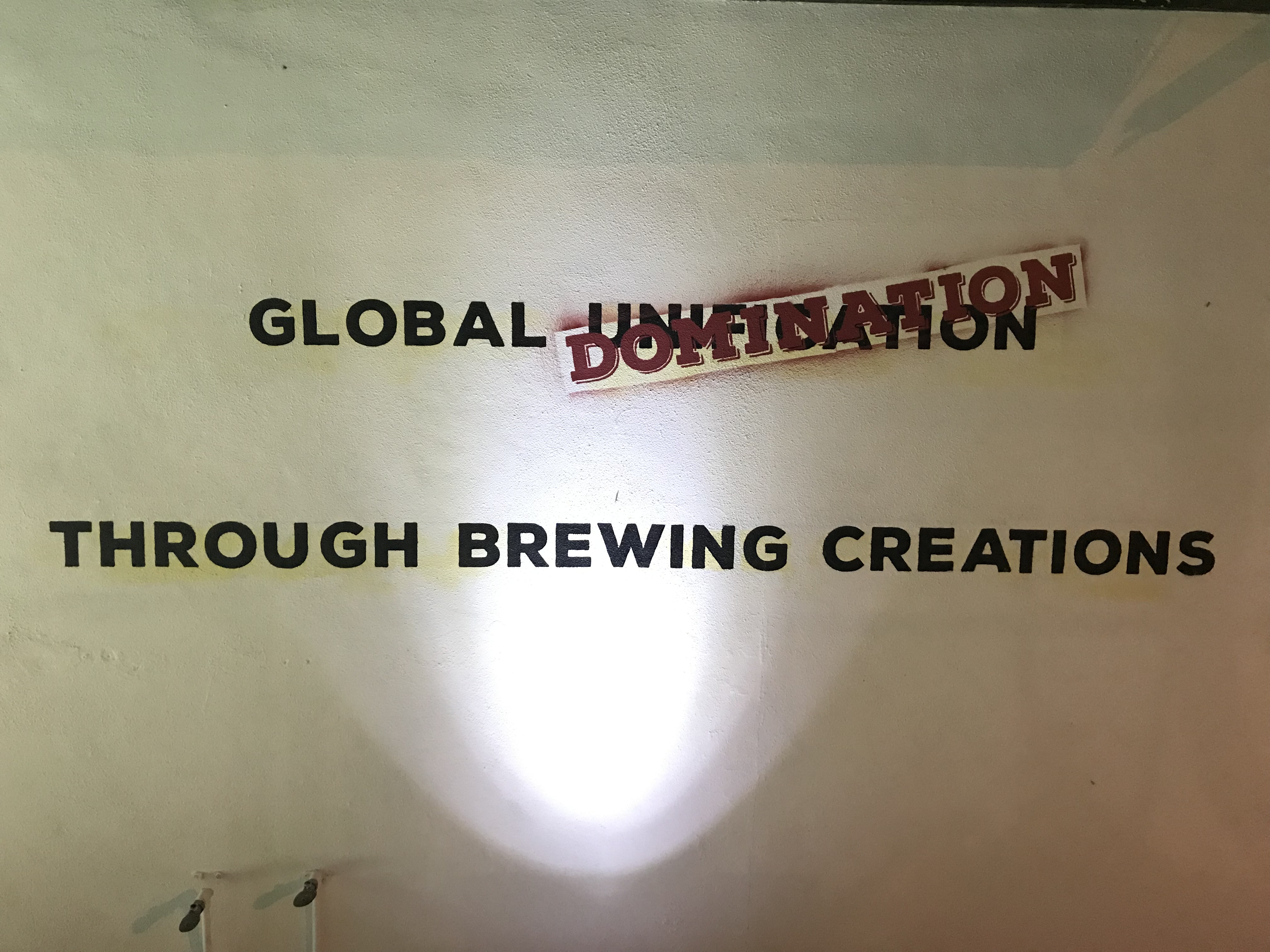 I assure you, all of the effort that Kevin put into this endeavor of his is undeniable. Every T was crossed and every I, dotted. The elements that I most appreciate: the detail and creativity. Thoughtful, quirky touches were implemented into the facility by Kevin. On one wall, hundreds of CD albums from the 90's, and on another, a book shelf-turned "secret passageway" to none other than the whimsical bathroom which has pages from Alice and Wonderland, Emily Dickinson and others adorning the walls.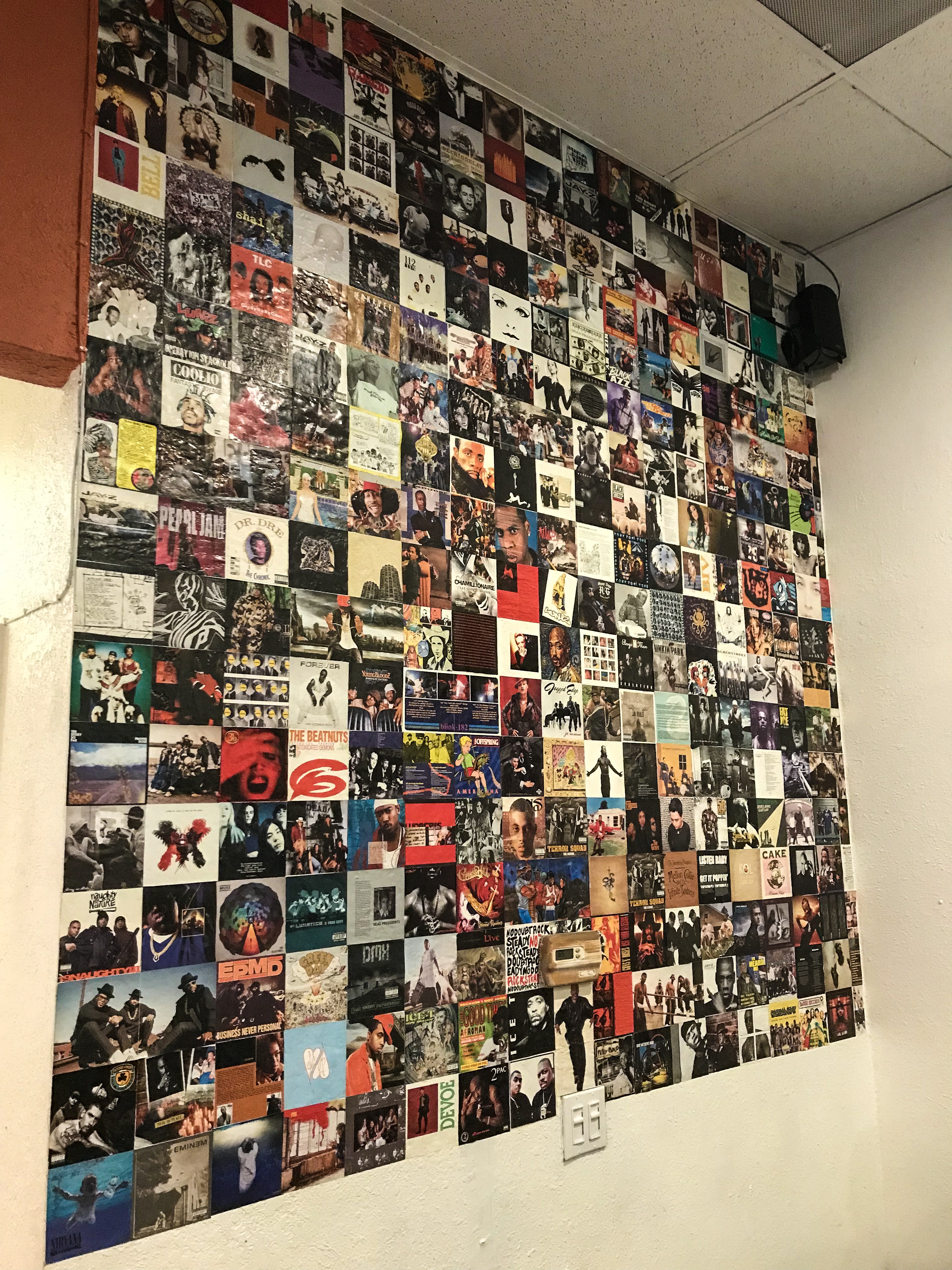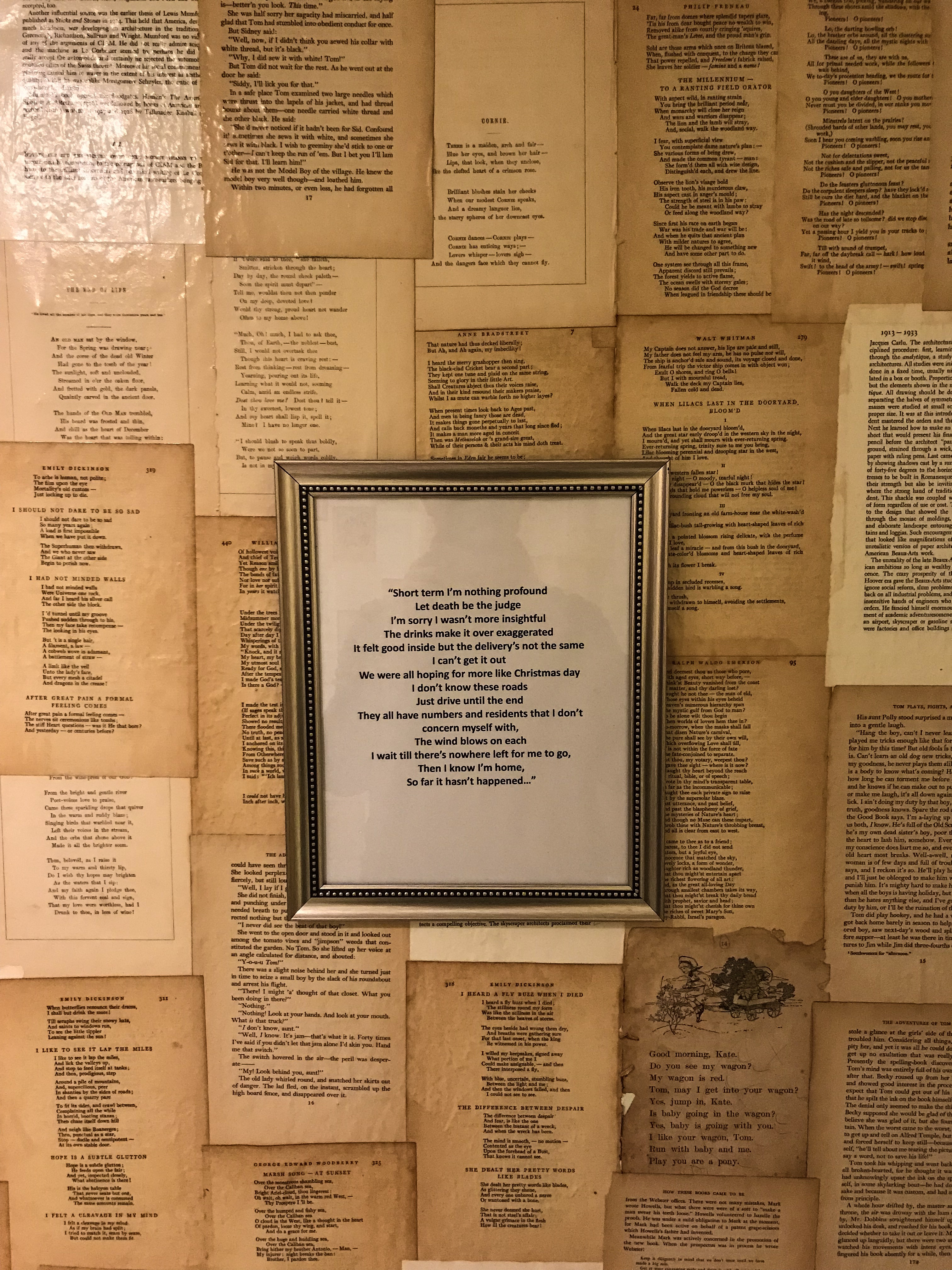 The facility of If I Brewed the World is tucked away on the corner of 1st Ave S and 22nd St St. Upon entrance of the facility, you're likely to encounter a friendly face. No, it's not a human…I'll do ya one better- it's Kevin's friendly pup, Pepper. Pepper is as obedient as they come and the utmost friendly- you're likely to find her present at the brewery most days. Speaking of dogs, If I Brewed the World is dog-friendly. While there are seating options at the bar and a handful of high-tops and tables, the fenced in patio space in the back is the perfect space to let your dogs/kids/husbands run free!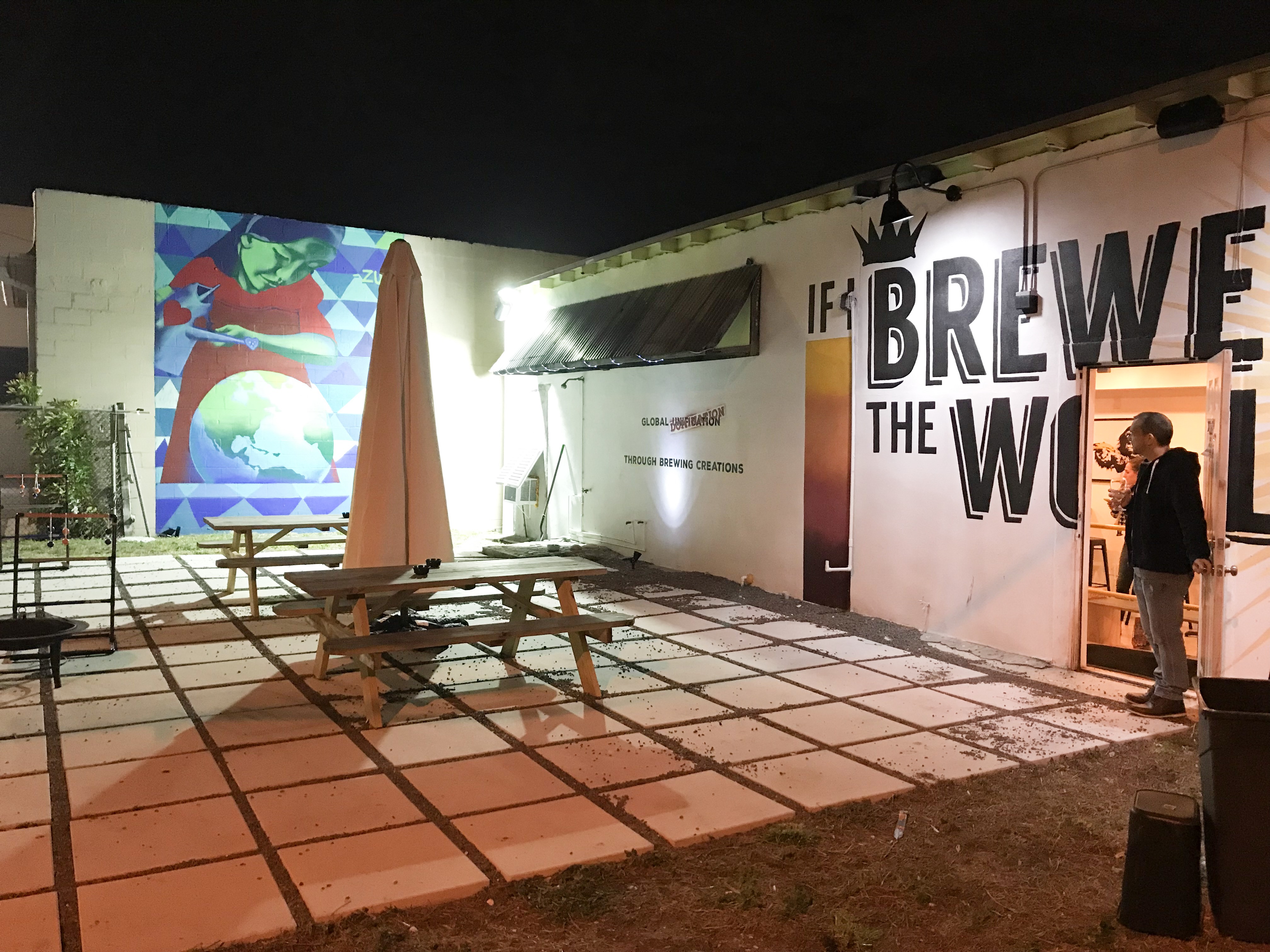 The space is small, quaint, and charming, with notes of wit and personality throughout, as well as tons of art, inside and out. One of the most intriguing displays of art can be found on the outside wall which faces 22nd st s. You'll find a beautiful mural that artist Osiris Rain thoughtfully arranged onto the building during what he called a "spraycation," where he traveled the country creating amazing art. Osiris approached Kevin and asked if he could paint a mural on the side of the brewery, and Kevin happily said yes. Believe it or not, Osiris created this incredible piece in just three days.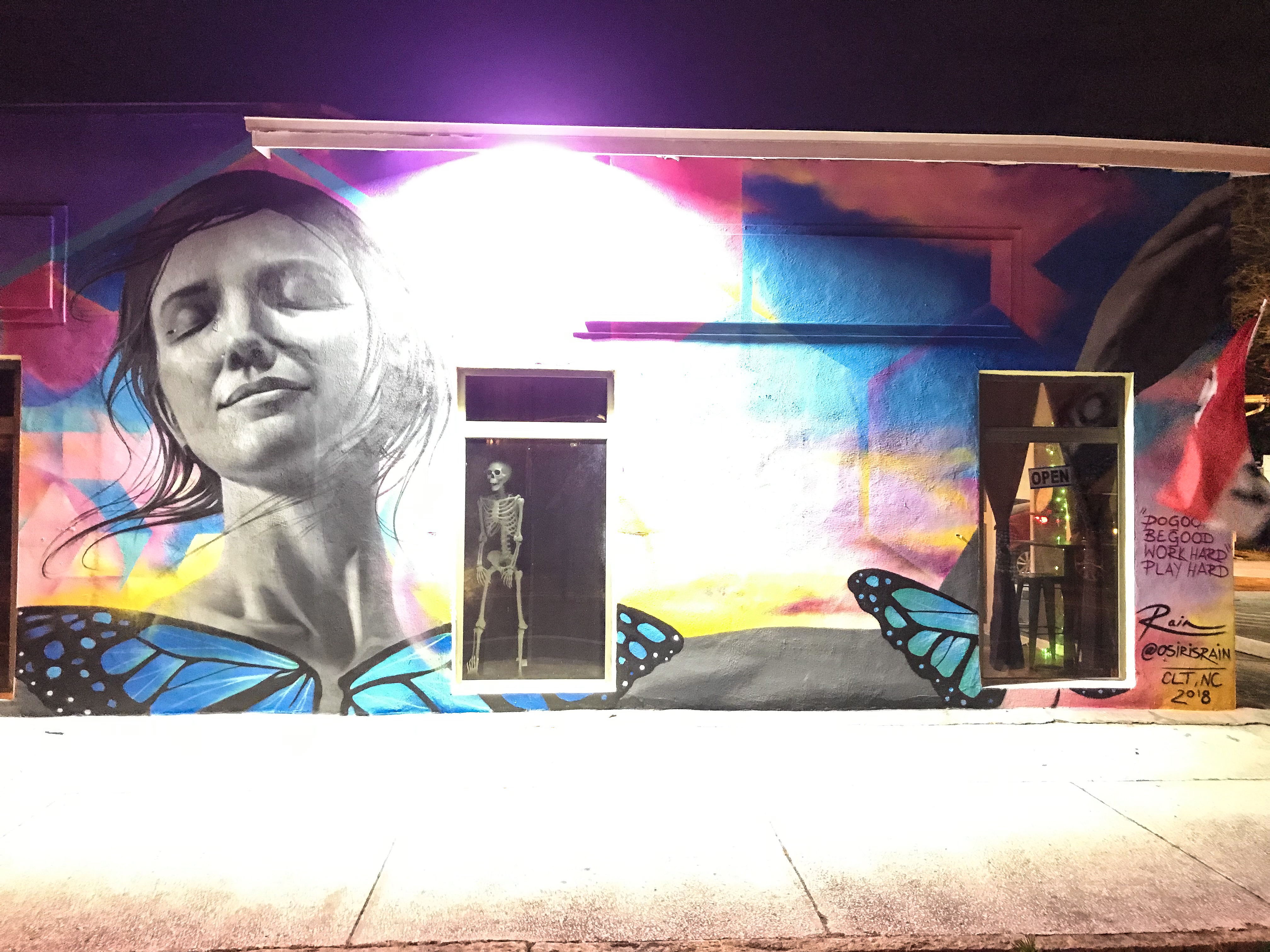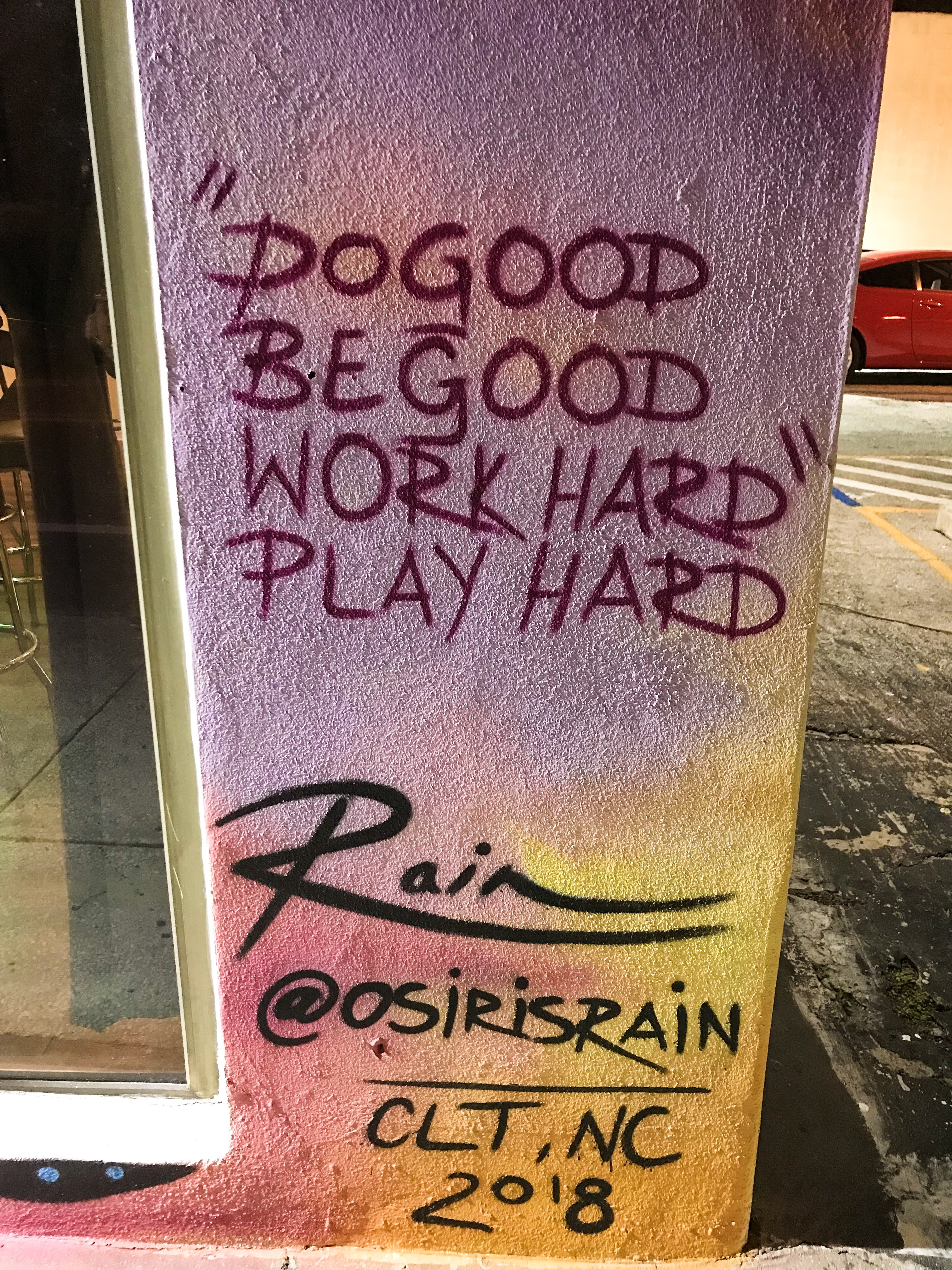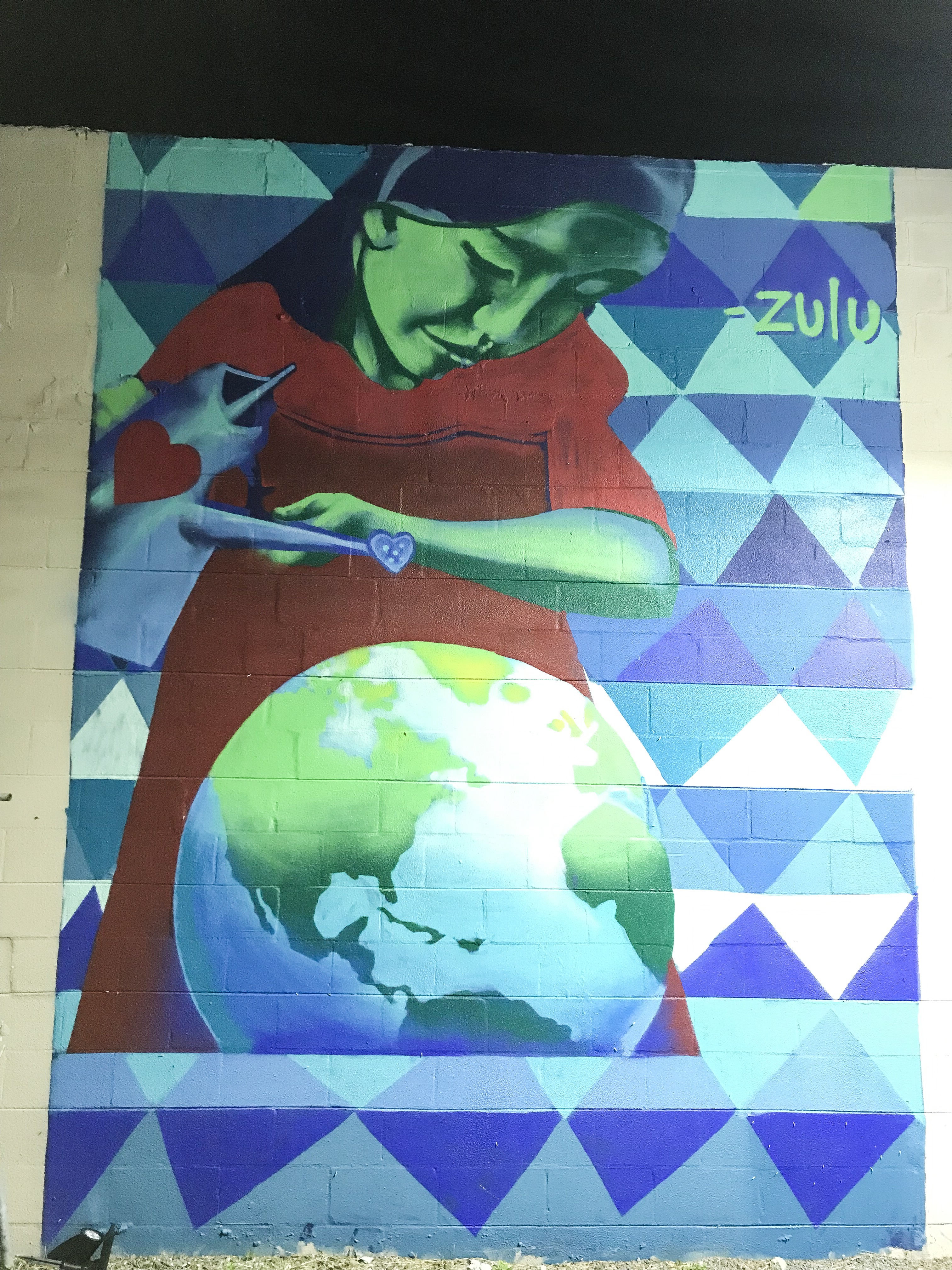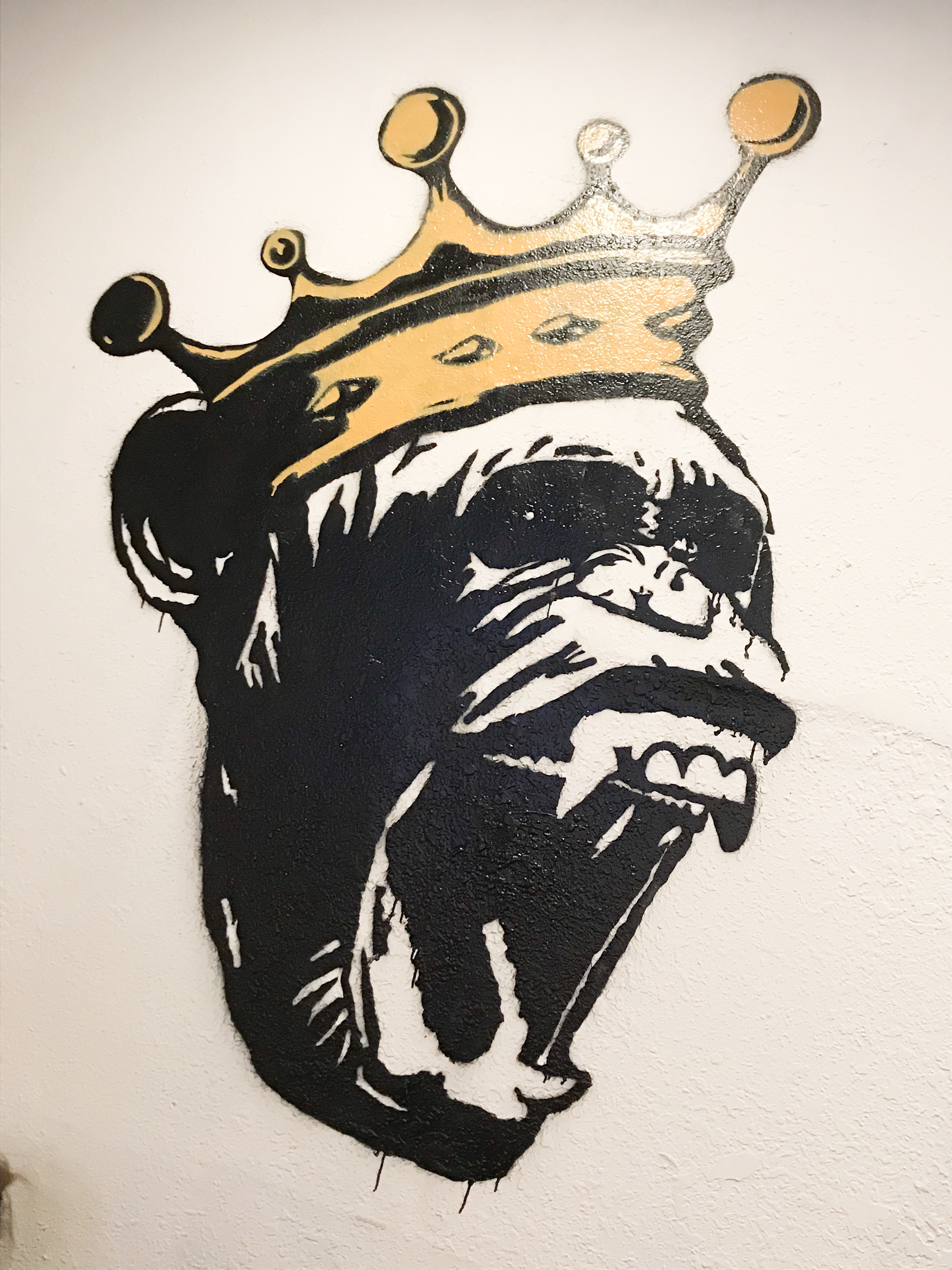 If you haven't already guessed by now, yes, Kevin wears just about all of the hats of the brewery, aside from manning the bar. Luckily, he has a wonderful staff, ready and willing to pour you something from their diverse and off-beat menu (and I mean off-beat in the best possible way, you'll see…). Speaking of unique, the names that he has given the beers are equal parts witty and, well, awesome, to be frank. You'll find beers with names, such as: Cola, No Cocaine (Raspberry Wheat beer), Cash Rule Everything Around Me (Cream Ale. Get it?!) and Eye PA (IPA).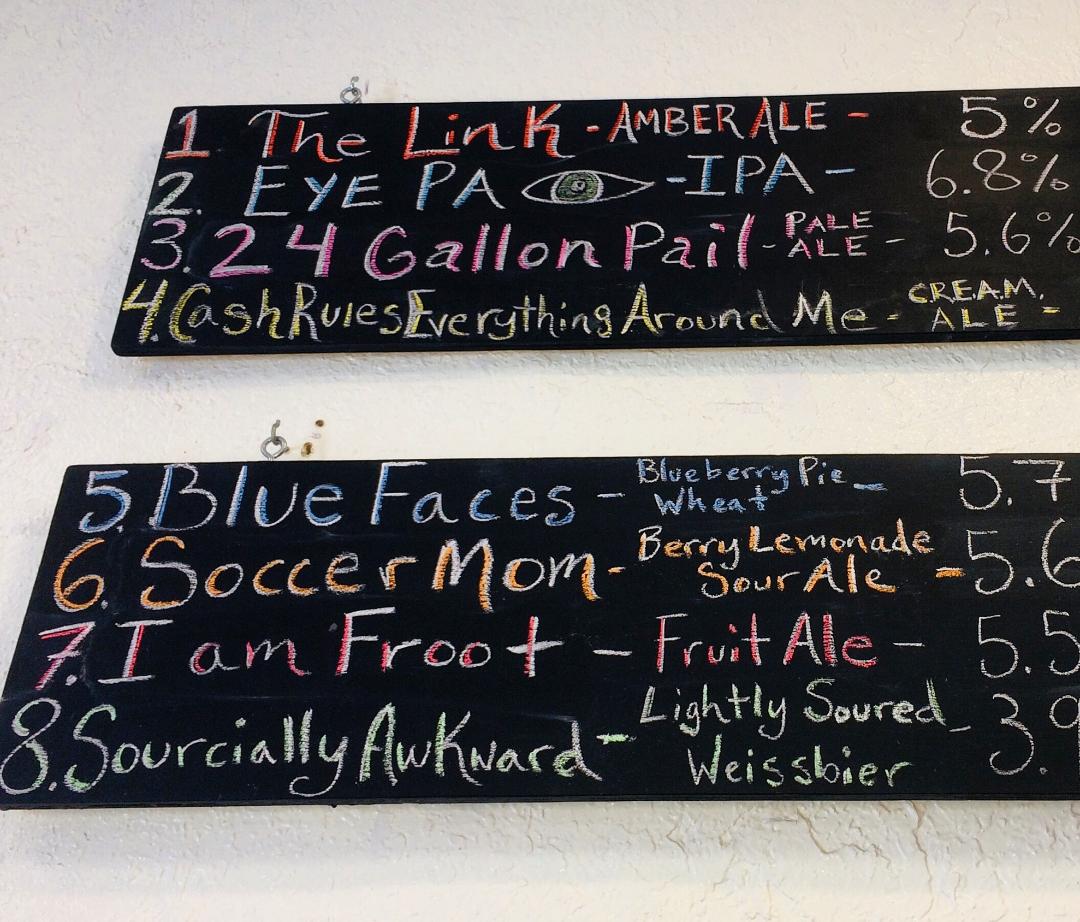 The menu is not simply limited to beers that Kevin brews, oh no. Also listed: PBR (Pabst Blue Ribbon), Sake Bombs (yes, you read that correctly) and flights of wine. He wanted to make certain that he had something to offer every breed of drinker. As far as food, the brewery has items, such as popcorn, a variety of chips and local chocolate bars for sale. Additionally, patrons are welcome to bring outside food into the taproom to enjoy.
While Kevin is not currently bottling/canning any beers, he's always in the lab creating new and exciting brews to add to his ever-changing and alluring menu. His creations are all things innovative and intriguing and his brewery deserves all of your attention.
If I Brewed the World Beer Reviews
Cash Rules Everything Around Me Cream Ale – If I Brewed the World
(Cream Ale)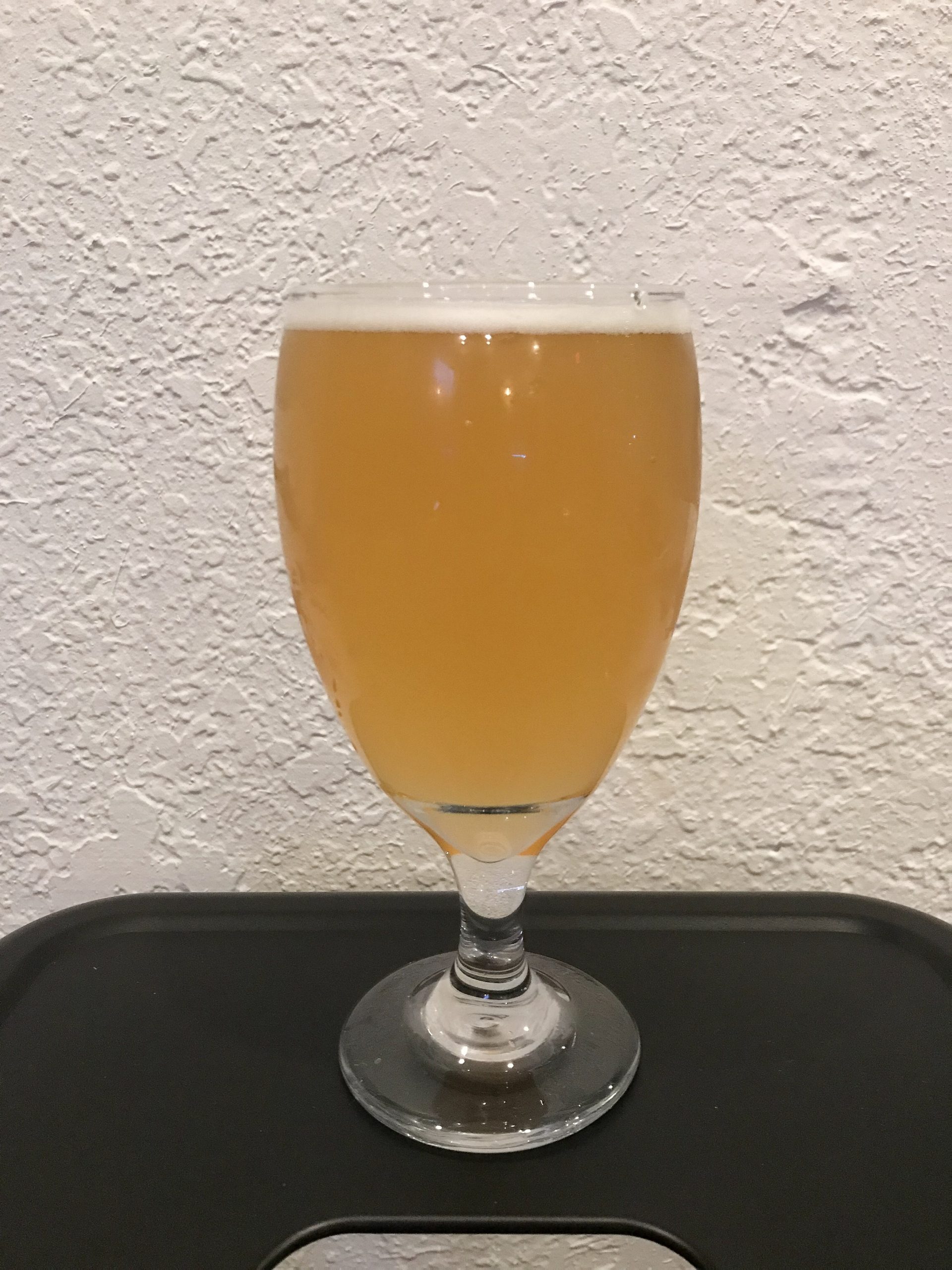 Cash Rules Everything Around Me is a cream ale that has the ability to suit the palates of most all beer lovers. It's a silky-smooth easy-drinker with stand out notes of  Vanilla and Honey.
Nose: Faint notes of Malt with a touch of Honey
Color: Semi-hazy
Head: Medium-White
Taste: Vanilla up front with faint hints of honey and a very subdued hop profile.
Mouthfeel: Smooth mouthfeel with light body
Overall: This beer is an easy drinker that goes down smooth and easy. A "beer flavored beer, if you will," and "a go-to shift beer at the brewery after a long day," says Kevin.
Food Pairings: Best enjoyed with Pizza or Chicken Wings whilst enjoying a game.
Eye PA (IPA) – If I Brewed the World
(American IPA)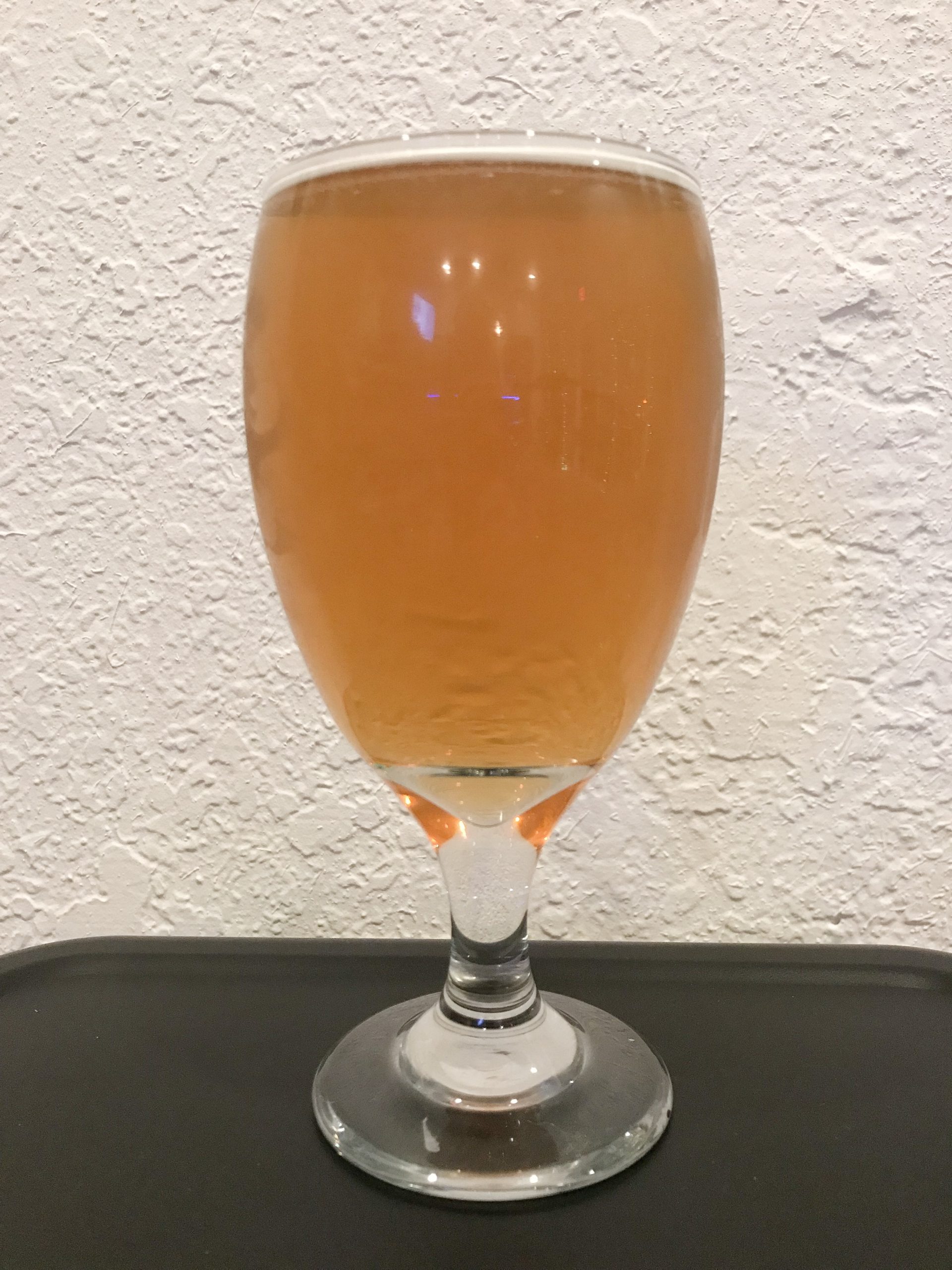 This light IPA with a playful name is light and brewed with Caramel malts which compliments the hop notes. It's crisp and has a vibrant nose. Mosaic hops help to mellow out the robust layers of hops. This beer has been a fan-favorite at the brewery.
Nose: Citrus, Bubblegum, Florals and faint hints of Pepper
Color: Golden Straw
Head: Thin, minimal head
Taste: Smooth up front, followed by a notable bite of hoppy layers with a firm bitterness at the end that does not linger.
Mouthfeel: Crisp and hop-forward
Overall: This beer is loaded with flavor and provides a lot on all angles if you're in search of a solid  IPA.
Food Pairings: Fish, Seafood, a hearty Caesar Salad and most anything light and delicate.
Cola, No Cocaine (Raspberry Cola Wheat)
(American Wheat Beer)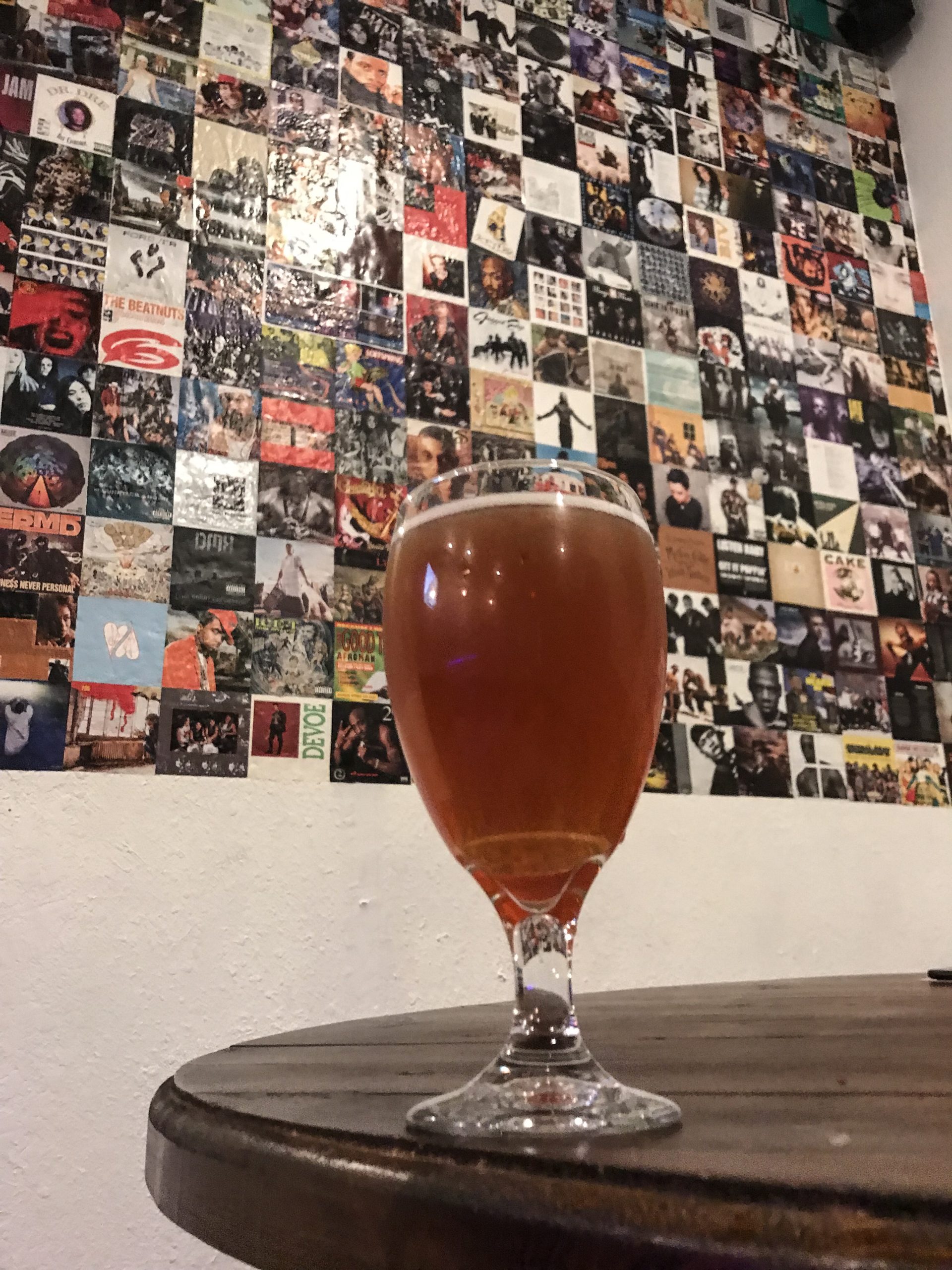 Cola, No Cocaine was our favorite beer. It is a wheat-based beer that comes as described. Intense flavors from Raspberry puree and Cola flavoring. This beer is a real treat that tastes like no other than Cherry Cola.
Nose: Glorious notes of Cola, Berry and Sugar
Color: Burnt Orange
Head: Thin, minimal head
Taste: Cinnamon and Caramel
Mouthfeel: Fruit forward, with notes of Raspberry.
Overall: A fun, out of the ordinary beer that catches you by surprise.
Food Pairing: The perfect accompaniment with popcorn and a movie.
Multi-award winning brewer, Kevin Shaw, opens the latest boutique craft brewery in St. Petersburg's Grand Central District.
More Foodies News, Reviews & Recipes
2 Responses