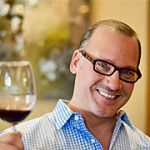 Kevin Godbee · Mar 29, 2018 · 2 min read
The 600 block of Central Avenue in downtown St. Pete is turning into "The Foodies Block".
UPDATE: Go Here for a Review of Pacific Counter St. Pete.
There's The Lure (that opened in January 2016) at 661 with sushi and tapas. Next week, Maple Street Biscuit Co. is opening across the street at 662. Coming in late summer, there will be Brass Bowl Kitchen & Juicery at 654.
The latest announcement comes from Pacific Counter, who will be opening this summer at 660 Central Ave.
Pacific Counter is the the first build-your-own, fast-casual poké bowl and sushi burrito option in Pinellas County. The concept is chef-driven with an emphasis on market fresh ingredients and high-quality seafood.
Food items on the menu will be priced at no more than $12, with all drink options coming in at $5 or less. The menu will feature 10 ready-to-order Counter Creations that can be made into a bowl or burrito, including three vegan options. Specials will rotate daily, as will limited time "wave items" based on season and availability to keep the menu fresh for regulars. Specialty items like Dole Whip, Frostee Kirin and Sake Slush will also be available.
Pacific Counter will create sushi burritos with the help of a sushi robot, flown straight from Japan. The machine is capable of creating up to 1,200 sheets of perfect burrito bases per hour, and will be the first of its kind in Tampa Bay.
"While the concept is fast-casual, our entire menu is chef-driven with a focus on integrity and consistency," said Tanner Loebel, one of three partners in the venture. "We are marrying top-of-the-line ingredients with innovative tech, and the result is a superior product served quickly, which our customers can enjoy in a relaxed and fun environment."
Loebel was the founder and owner of FOODNOW Delivery Service before it was acquired by Bite Squad last year. Eric Bialik is another partner in Pacific Counter, and prior to joining the venture was the general manager at Grille One Sixteen from 2013 – 2016, as well as the general manager at Ciro's Speakeasy from 2011 – 2012. Chitthasack Noythanongsay, better known as Chef Tock, is the group's third partner and a highly respected chef in the Tampa Bay area. He played significant roles in many local sushi restaurants, including Kiku's, Samurai Blue, Sushi Rock Grill, and Roy's, where he trained under celebrity Chef Roy Yamaguchi.
The restaurant inked a deal with the Tampa Bay Rowdies before its doors even opened. Beginning in May 2018, Pacific Counter will be the official caterer for the team and coaching staff, providing post-practice and post-game meals. Chef Tock is working closely with the team's trainers to develop meal plans for each player based on their needs, in hopes of contributing to a championship season.
Pacific Counter will offer delivery, a to-go program, and full-scale catering program. Hours of operation are 11 a.m. - 10 p.m. daily, with late night hours extended to midnight on Friday and Saturday.
Popular St. Petersburg-based firm, Wannemacher Jensen Architects, is handling the design and build for Pacific Counter.
Links: www.pacificcounter.com, or follow along on Facebook at www.facebook.com/pacificcounter and Instagram @Pacific_Counter.
Build-your-own, fast-casual poké bowl and sushi burrito restaurant in downtown St. Petersburg. Chef-driven and dedicated to freshness, Pacific Counter only uses market fresh ingredients, and sushi grade seafood or higher.