Abby Allen · Jul 13, 2020 · 3 min read
During these hot summer months in Florida, cooking for hours over a hot stove isn't exactly desirable. Beat the heat and save some time with this Blackened Snapper and Strawberry-Tomato & Summer Farfalle Pasta Salad meal, which actually equates to three recipes in one.
Right off the bat, some of you may be scratching your head - what is farfalle? Farfalle is the Italian word for butterfly, and is known by most as bowtie pasta. It can be found at most major grocery stores, but Rollin' Oats carries an organic and GMO-free brand, Kitchen of Love Cucina & Amore. As most of you already know, organic EVERYTHING is always my first choice, especially produce!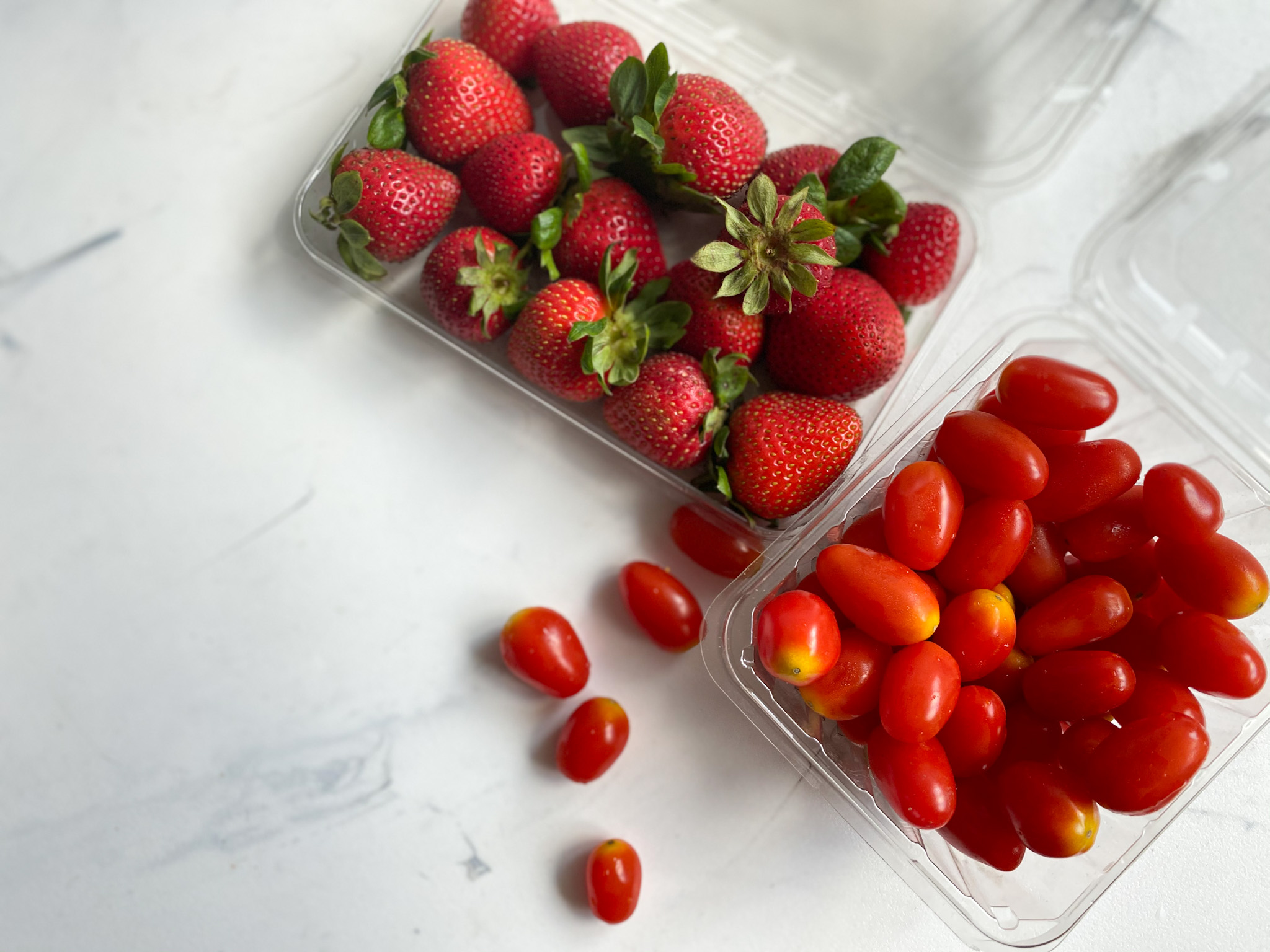 Not only does Rollin' Oats carry fabulous organic farfalle, but, they also stock all of the ingredients for this recipe, with the exception of the Snapper. The Snapper used for this recipe was caught in Florida & purchased from a local purveyor.
One of the best parts of this recipe? We have wine pairings! Wine expert Ken Smith has selected two beautiful wine options to pair with this recipe. The first is a Lucien Albrecht Brut Rosé (my personal favorite with the dish), which boasts flavors of strawberry, wild cherries and lots of lemony brightness. The second, King Estate Sauvignon Blanc 2018, possesses notes of lemon zest, white peach and juicy acidity.

Who doesn't love a 20-minute meal - especially in the summer months, when cooking for extended periods of time over a hot stove isn't idyllic? Pro tip: the pasta salad will get better the longer you allow the flavors to meld together. Make it one day ahead of time to ensure a paramount summer salad situation.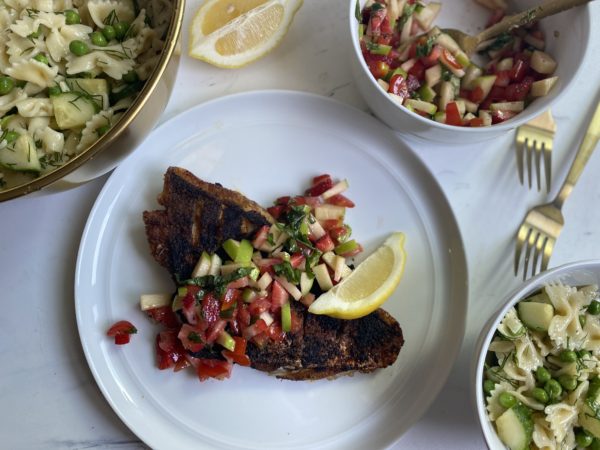 Summer Farfalle Pasta Salad
| | |
| --- | --- |
| Summer Farfalle Pasta Salad | |
In a large bowl, combine lemon juice, 2 tbsp chopped fresh dill, 2 tbsp chopped fresh basil, minced garlic, vinegar, honey, salt and pepper. Drizzle in olive oil and whisk to emulsify. Add more salt to taste.

When vinaigrette is emulsified, add in cooled and cooked farfalle, cucumber, peas and remaining dill. Toss to combine and salt as needed. Refrigerate pasta salad until ready to serve.
Combine all ingredients in a medium bowl, salt to taste and refrigerate until ready to serve.
Combine paprika, garlic powder, salt, pepper and cayenne in a small bowl.

Evenly coat fish on all sides with spice mixture and heat avocado oil in a skillet over medium-high heat until oil begins to shimmer.

Cook fish, skin side down, for 5-6 minutes until skin becomes crisp. Carefully flip and cook for another 2-3 minutes.

To serve, place one 8 ounce piece of blackened snapper on a plate, top with strawberry-tomato salsa and enjoy with a side of farfalle pasta salad.