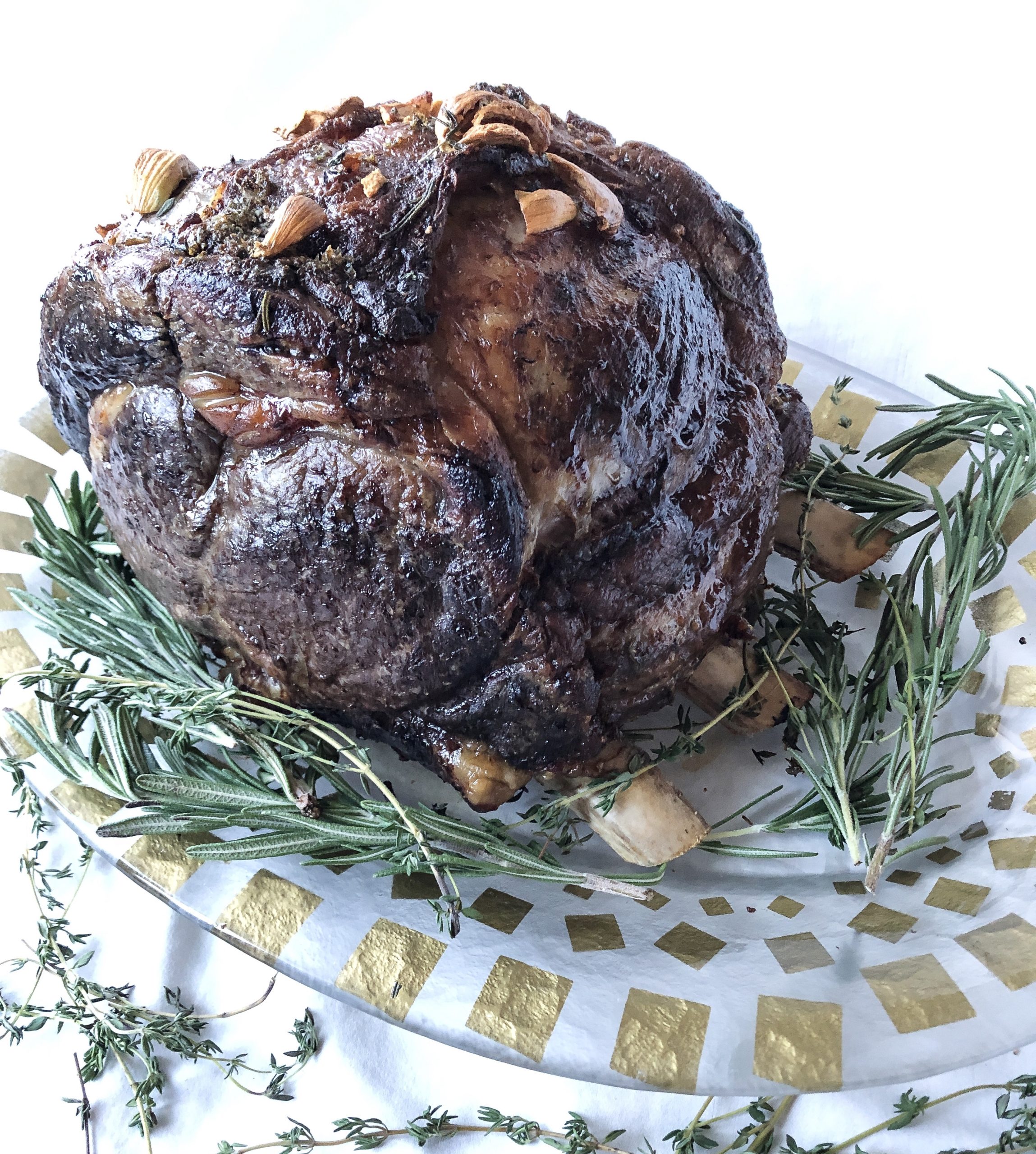 Forget the Turkey and Ham this holiday season, and take your Christmas up a notch with this mouth-watering (and easy to prepare) Prime Rib recipe! For most, Prime Rib can seem a bit intimidating and overwhelming; however, I'm here to change your mind. Minimal prep and two hours of set it and forget it cook time- what's not to love? Although, I reckon that there won't be much forgetting after the sublime aroma of Rosemary and Garlic fills your kitchen.
One of the best parts about preparing Prime Rib for a group is that different areas of the roast will finish at different temperatures. The middle slices should suit those rare/medium rare lovers, while the end pieces are perfect for those who prefer something beyond medium rare.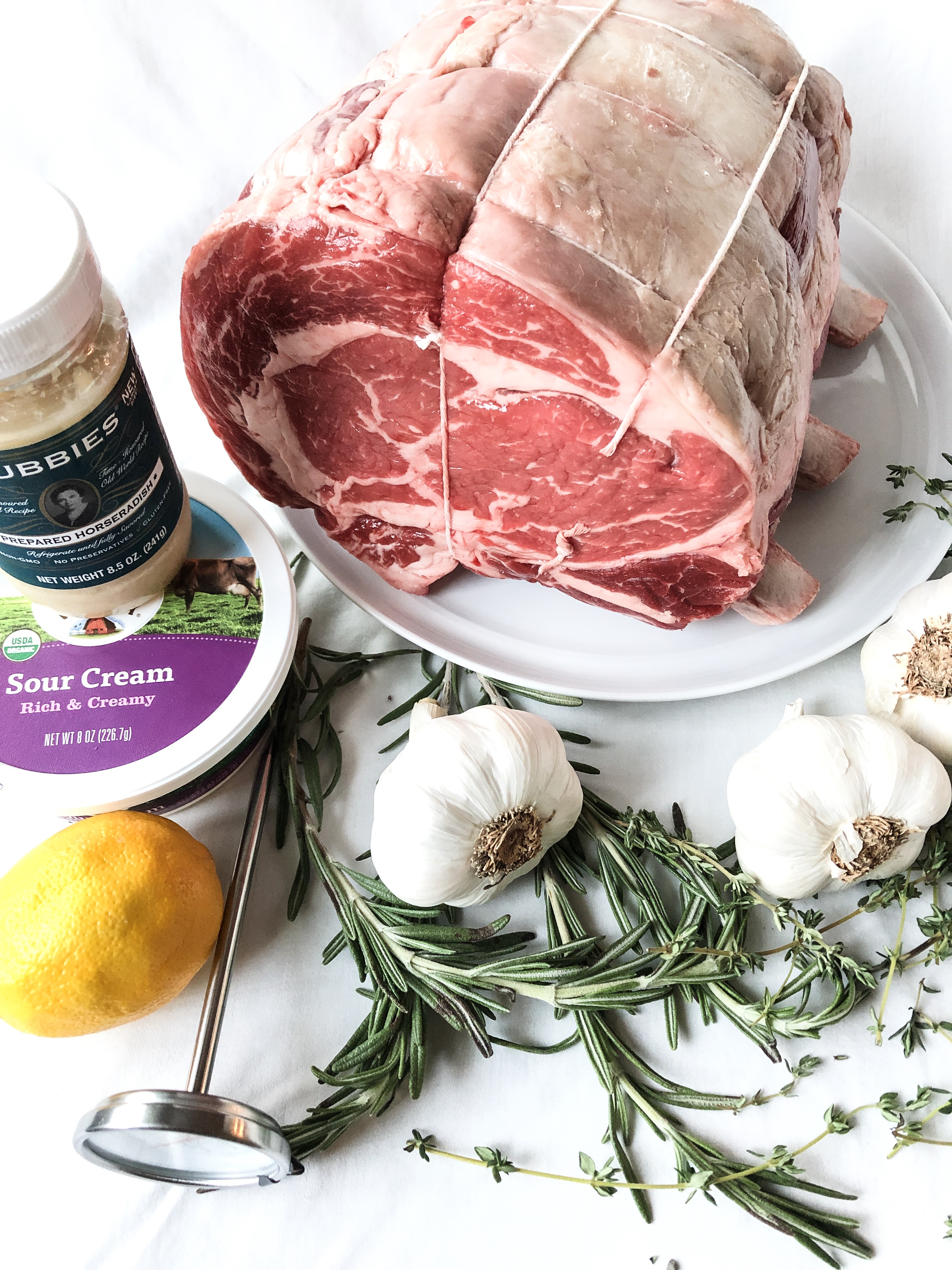 A few notes and tips:
Order ahead, especially around the holidays. I recommend ordering your standing rib roast at least one week before you are going to prepare it. I always order mine online from Whole Foods and the process is seamless. You place your order by the bone, select your location and pick up date/time, and then pay upon pickup.
When ordering from places such as Whole Foods, note that you are ordering by the bone and not by the pound, but you will pay at pickup by the pound. For example, I recently ordered a 3 bone roast that was $12.99 per pound and the estimated price provided online was 3 pounds at $38.97. However, when I picked up the roast, it was $92.00 (approximately 7 pounds). Luckily, I have ordered roasts before and always estimate my roast to be around the $90 price point, but others who have never ordered a roast may fall victim to sticker shock. I usually estimate that each bone will account for at least 2 pounds (if not more).
For this dish, using a meat thermometer and keeping an eye on time are crucial elements! 5 extra minutes in the oven can make a difference in internal temperature and assuming the Prime Rib is medium rare after the first 2 hours and 15 minutes is foolish. Spend the extra $8.00 to ensure Prime Rib perfection.
Breathe! You can do this. When you realize how simple it is to prepare, you'll want it for every Christmas, Thanksgiving, Birthday and celebration from here on, out.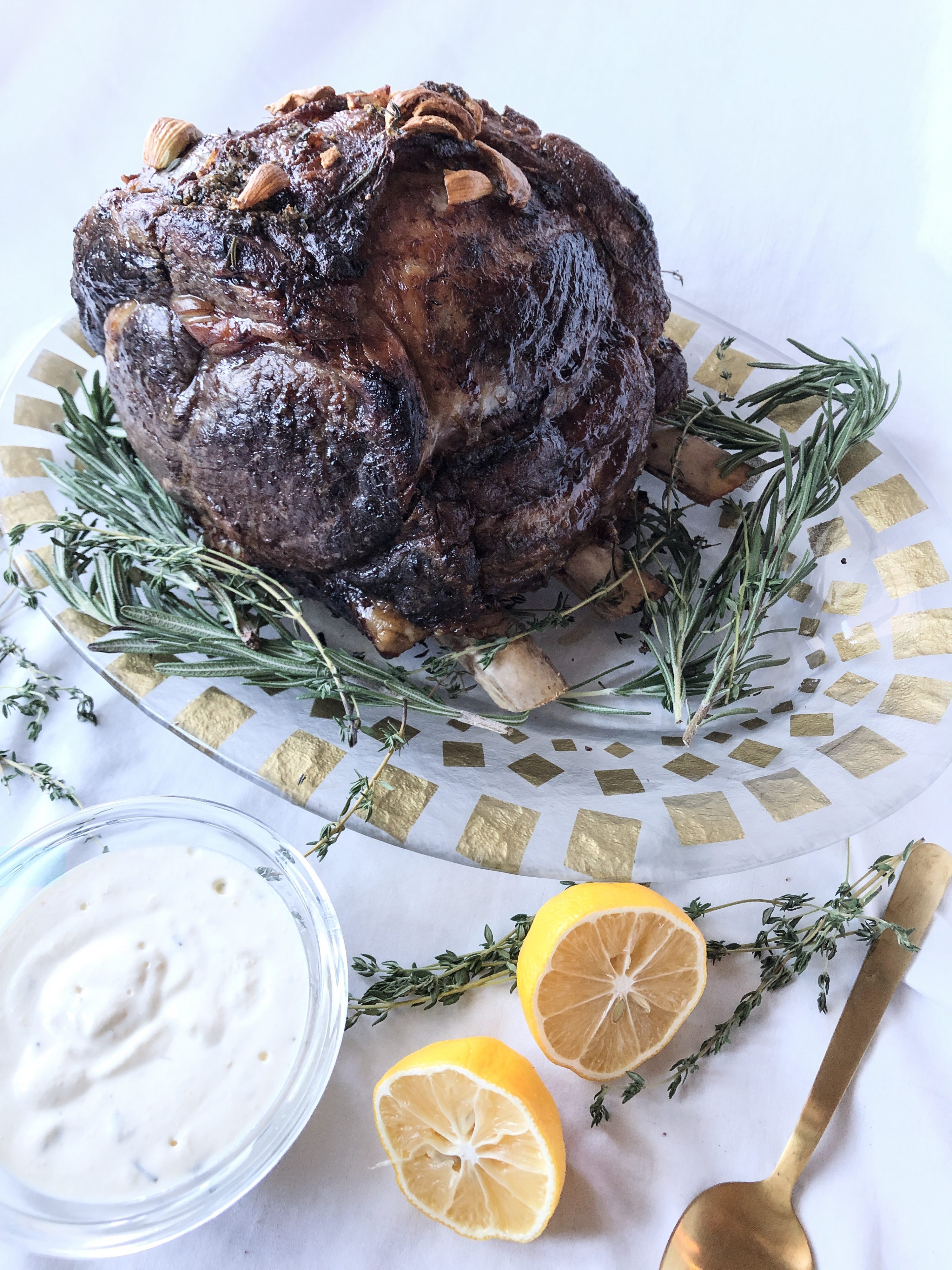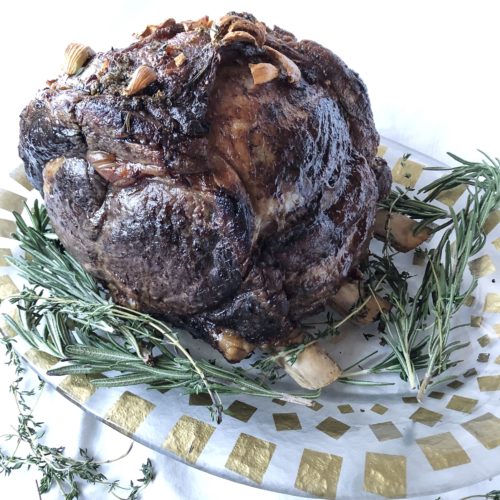 Prime Rib with Roasted Garlic Horseradish Cream Sauce
Not only does Prime Rib taste marvelous, but it also is quite impressive to guests!
Ingredients
1

3 Bone

Bone-in Rib Roast (about 7 lbs), trimmed and tied (ask your butcher to do this)

For the holidays, order ahead from your local butcher or grocer

1

Head

Garlic

About 10-12 cloves, smashed and peeled

3

Cloves

Garlic

Do not peel- these will be used for the Horseradish Cream Sauce

12

Sprigs

Rosemary

10

Sprigs

Thyme

2

Tbsp

Butter, such as Kerrygold Garlic and Herb

Kerrygold Butter and Herb is optional, most any Butter will work just fine

1

Tbsp

Olive Oil

3

Tbsp

Salt, such as Pink Himalayan

Plus more, to taste

1

Tbsp

Cracked Black Pepper

Plus more, to taste

1

8oz Container

Sour Cream

1/4

Cup

Prepared Horseradish

1

Tbsp

lemon juice
Instructions
Preheat the oven to 325F and make sure your oven rack is in the center of the oven. Generously cover the roast on all sides with salt and pepper. Place a wire rack inside of a baking dish or roasting pan.

Heat a large skillet, preferably cast iron, over high heat and add olive oil to pan. Carefully, sear the roast on all sides, except cut sides, until a nice brown crust forms, approximately 7-9 minutes. For this, I recommend using 2 sets of tongs and to flip, grab the cut sides on the roast with your tongs.

Place the roast on the wire rack set in the baking sheet or roasting pan bone side down. Rub the Butter all over the exterior of the roast, then evenly distribute the smashed Garlic, followed by 10 sprigs of Rosemary and Thyme (tuck it in all of the crevasses!). Place 3 unpeeled Garlic Cloves on the wire rack by themselves (these are for the Horseradish cream sauce).

Place the roast into the oven and set the timer for 40 minutes. After 40 minutes, carefully remove the 3 unpeeled garlic cloves from the oven and set the time for another 1 hour and 20 minutes.

While the roast continues to cook, make your Horseradish Cream Sauce. Peel the skin from your Garlic- the Garlic should resemble a paste at this point and add the Garlic to the food processor with the remaining Rosemary (leaves only, removed from sprig), Sour Cream, Horseradish, Lemon juice and Salt and Pepper, to taste. Blend until smooth, adjust seasoning, as needed. Cover and place in the fridge until ready to use.

After the roast has cooked for the first 2 hours, pull it out of the oven and check the temperature. Insert a thermometer into the center of the roast. -Rare: you're looking for a temperature between 120F- 125F (it should be done after the 2 hour mark). -Medium rare: you'll want a temperature between 130F- 135F (cook time should be about 2 hours and 15 minutes) -Medium: 140F- 145F (2 hours and 30 minutes of cook time)

When your roast has reached your desired temperature, pull it out of the oven, tent it with foil and let it rest for 10 minutes. Discard Herbs and Garlic from Roast and Remove twine- meat should easily separate from the bone. Then carve and serve with Horseradish Cream Sauce.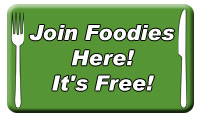 More Foodies News, Reviews & Recipes