Callaloo Tantalizes with Down-home Cooking on the South Side of The Grand Central District
Callaloo Tantalizes with Down-home Cooking on the South Side of The Grand Central District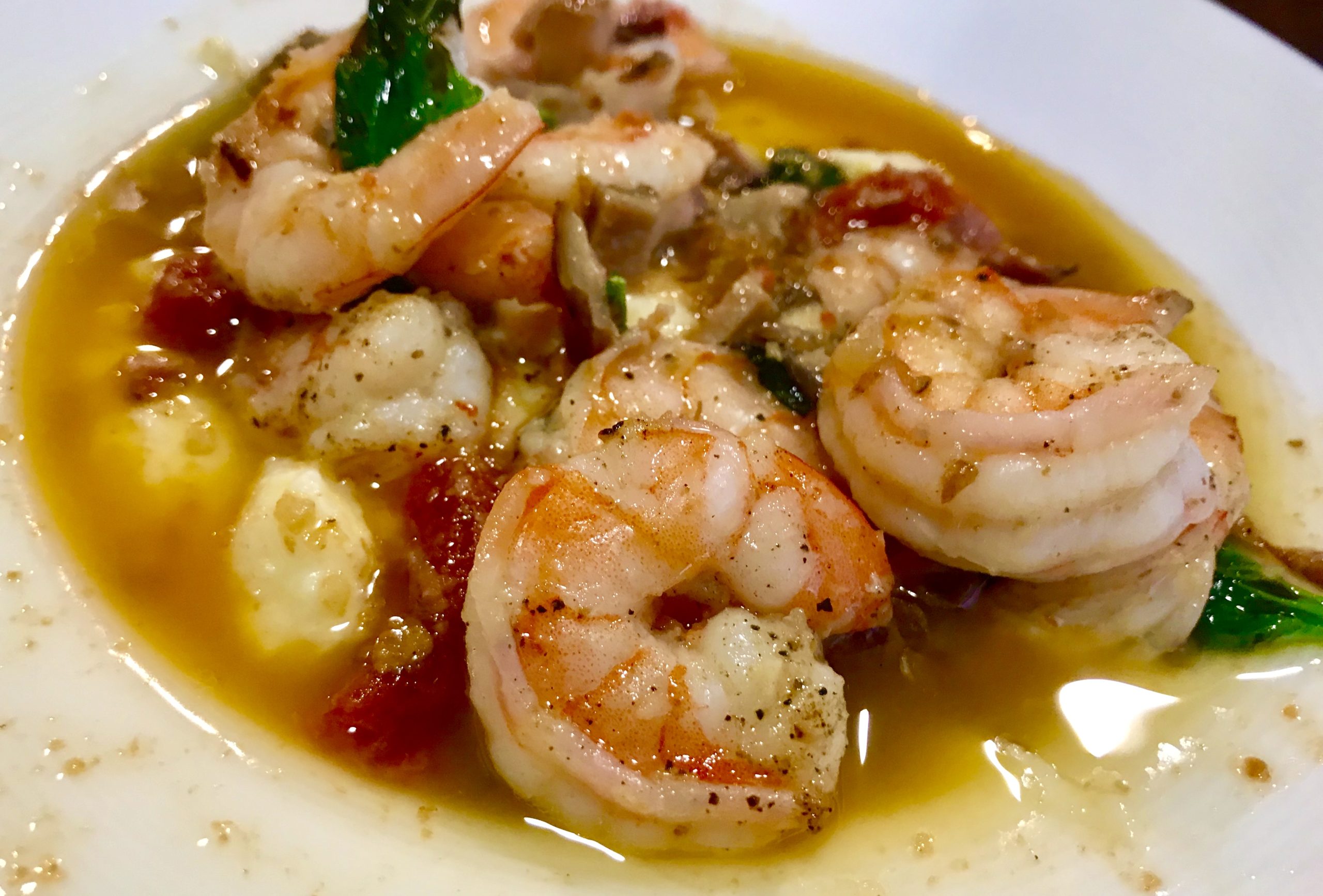 Do you miss great southern comfort food? I know I sure DID…we shall be deprived no more with the latest addition to our growing St Petersburg restaurant scene. Callaloo, located in the historic Manhattan Casino building at 22nd St and 6th Ave S, just on the south side of the Grand Central district of St Pete, officially opened its doors to the public on Monday March 19th for both lunch and dinner. (This area is also known as "The Deuces".)
Original St Petersburg Foodies Announcement of Callaloo's Plans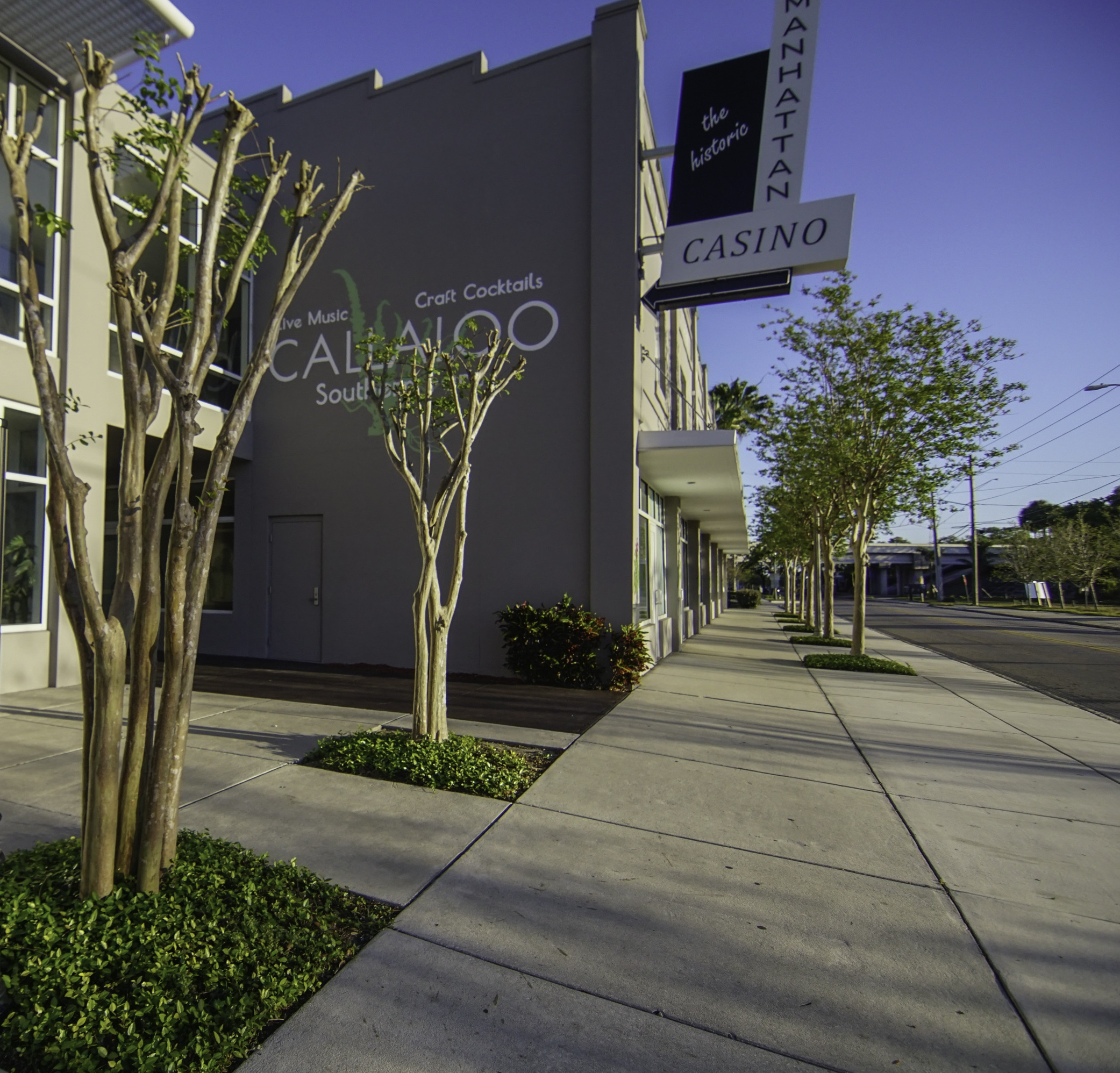 (Credit for the below history of the Manhattan Casino goes to stpete.org)
Built in 1925, the Manhattan Casino is significant for its contribution to entertainment and the culture in the African American community for more than forty years. Some of American music's most legendary performers played at the Manhattan including James Brown, Louis Armstrong, Fats Waller, Duke Ellington, Count Basie, Lionel Hampton, Cab Calloway, Ray Charles, Nat King Cole, Sarah Vaughn, Fats Domino and the Ink Spots.
The property is also significant for its association with Elder Jordan, a local African-American entrepreneur whose business interests were broadly varied. Elder Jordan and his sons contracted in 1925 with R.L. Sharpe to build a 12,000 sq. ft., two-story Manhattan Casino, which first opened as an entertainment facility named the Jordan Dance Hall in 1931. Later the dance hall became known as the Manhattan Casino; and, during segregation the Manhattan was the place for cultural and social entertainment similar to what the Coliseum provided to the white community.
The Manhattan Casino was a showcase for local African American artists as well as a haven for traveling African American entertainers who would stop in St. Petersburg during their tours. After the era of the big bands, the Manhattan Casino hosted dances featuring local artists; rock and roll and blues singers popular in the 1960's also performed at the Casino. Goldie Thompson, local minister and radio personality, booked religious programs at the Casino, as did Father Divine, a spiritualist. The venue closed its doors in 1968.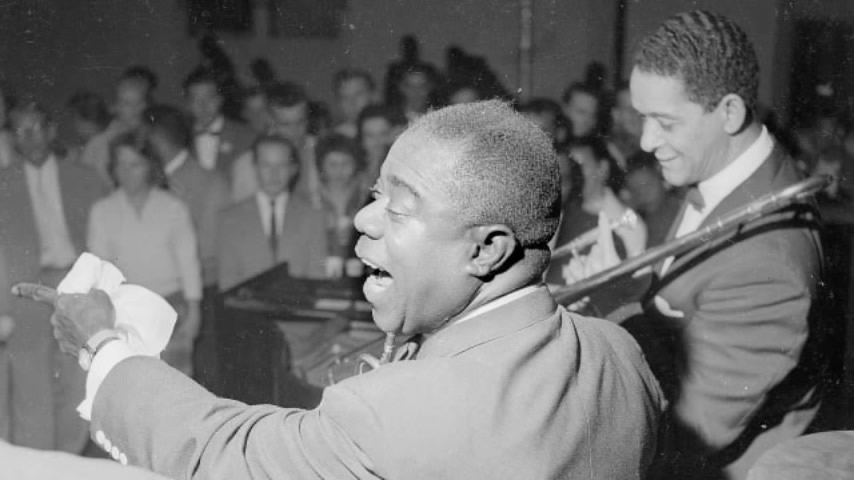 Informational Piece on Callaloo by Creative Loafing
We attended Callaloo's friends & family event on Thursday, March 15th. Much congratulations to partners Mario Farias, Ramon Hernandez and Vincent Jackson on a beautiful restaurant with amazing food pioneered by partner and Executive Chef Gary Moran.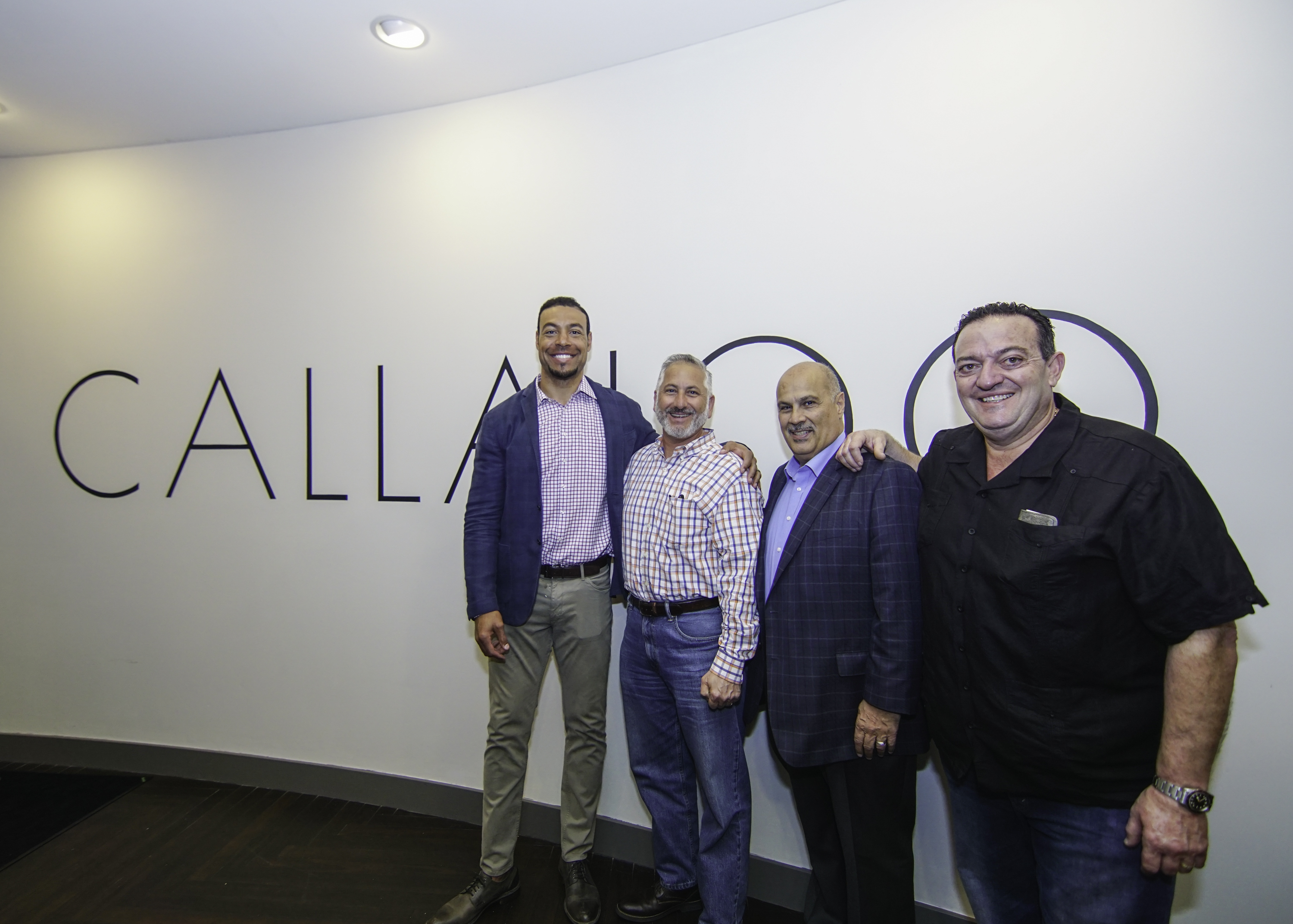 The interior of Callaloo has a warm, swanky vibe. You can feel the excitement and pride exude from the partners and the staff.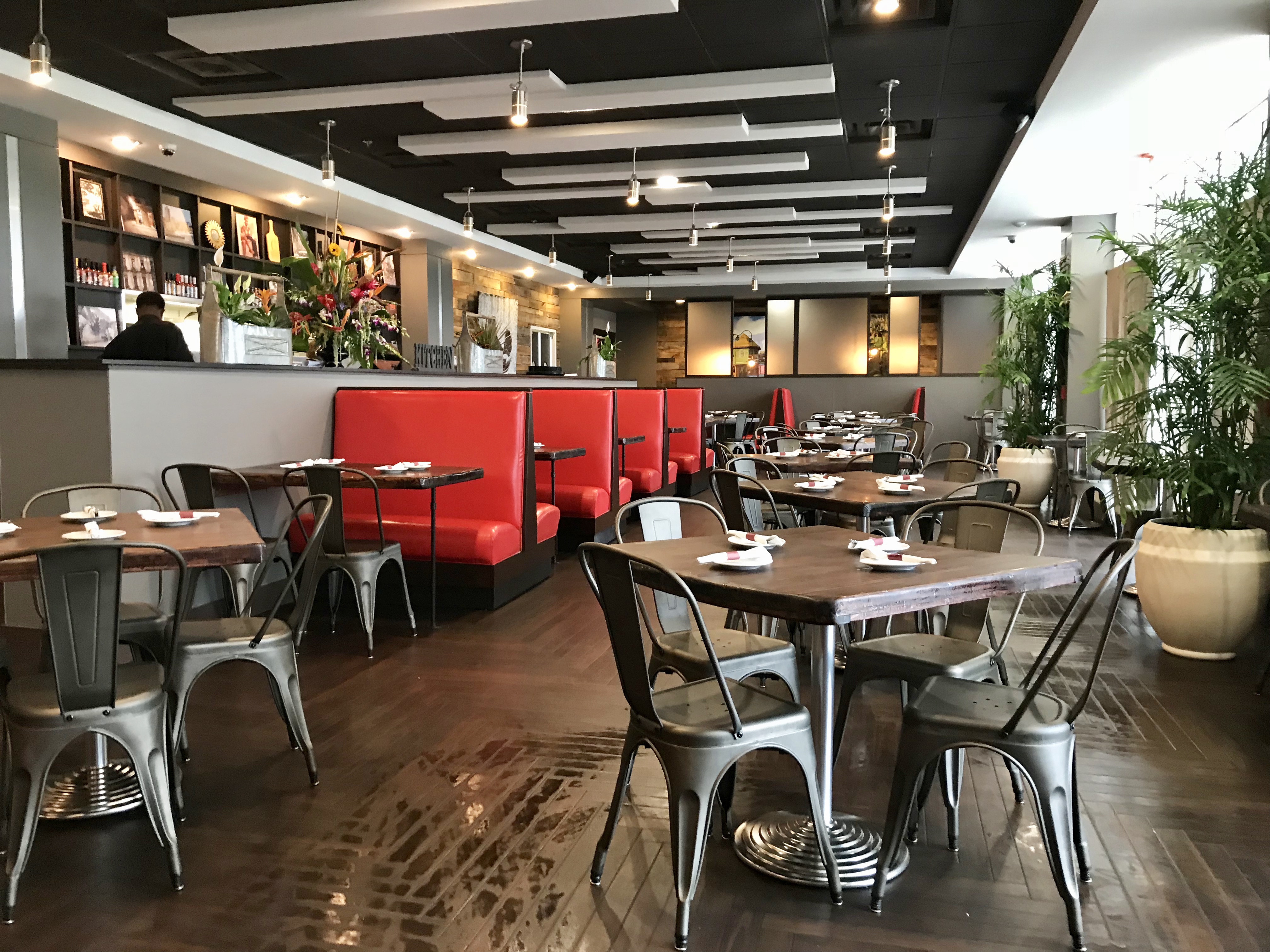 Warm notes from the saxophonist playing in the bar area, aptly named Blue Note, softly fill the air. The sexy Blue Note is to your right as you enter the restaurant. It immediately feels as welcoming as home.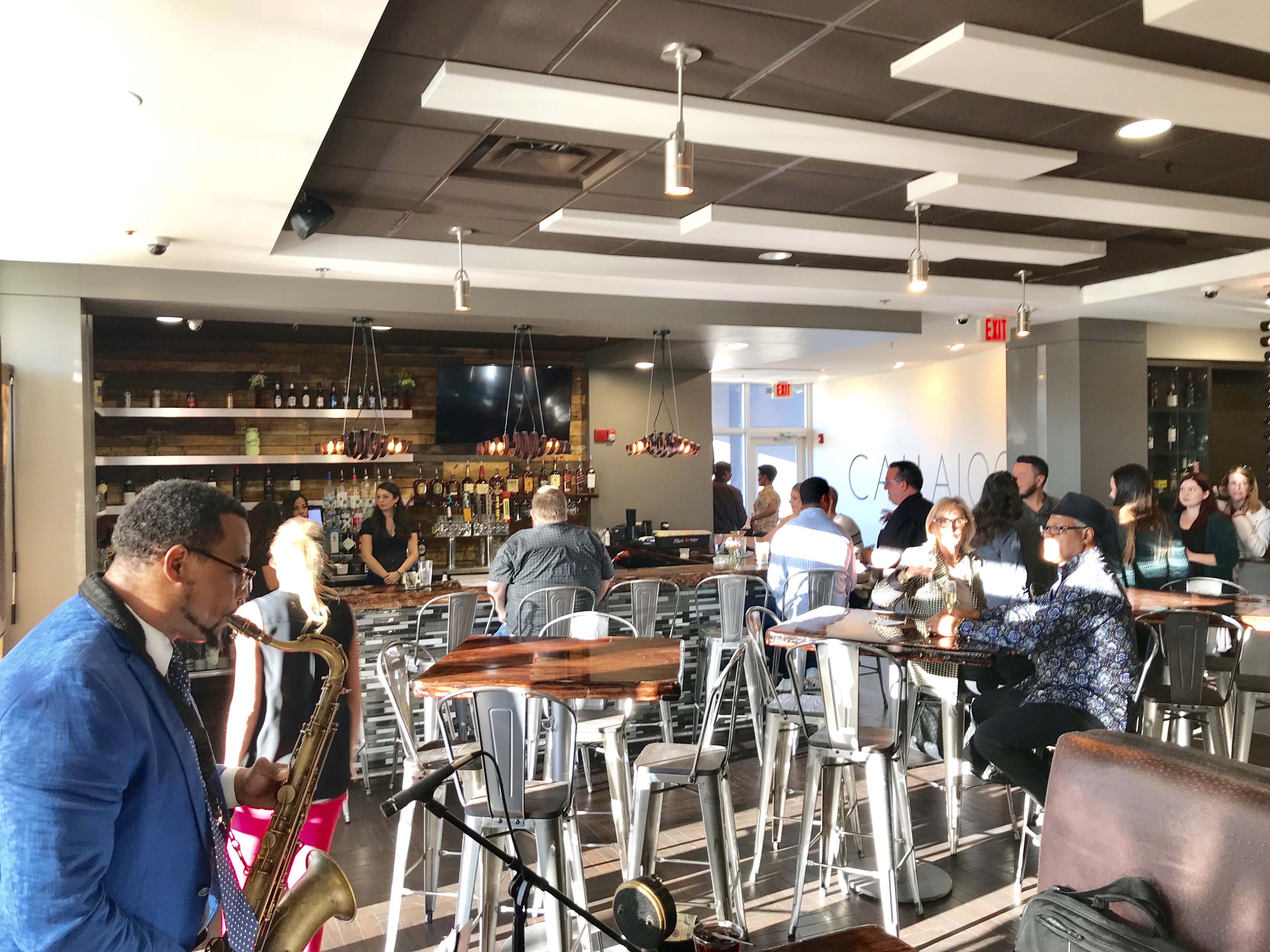 Blue Note offers a variety of specialty craft cocktails as well as beer and wine.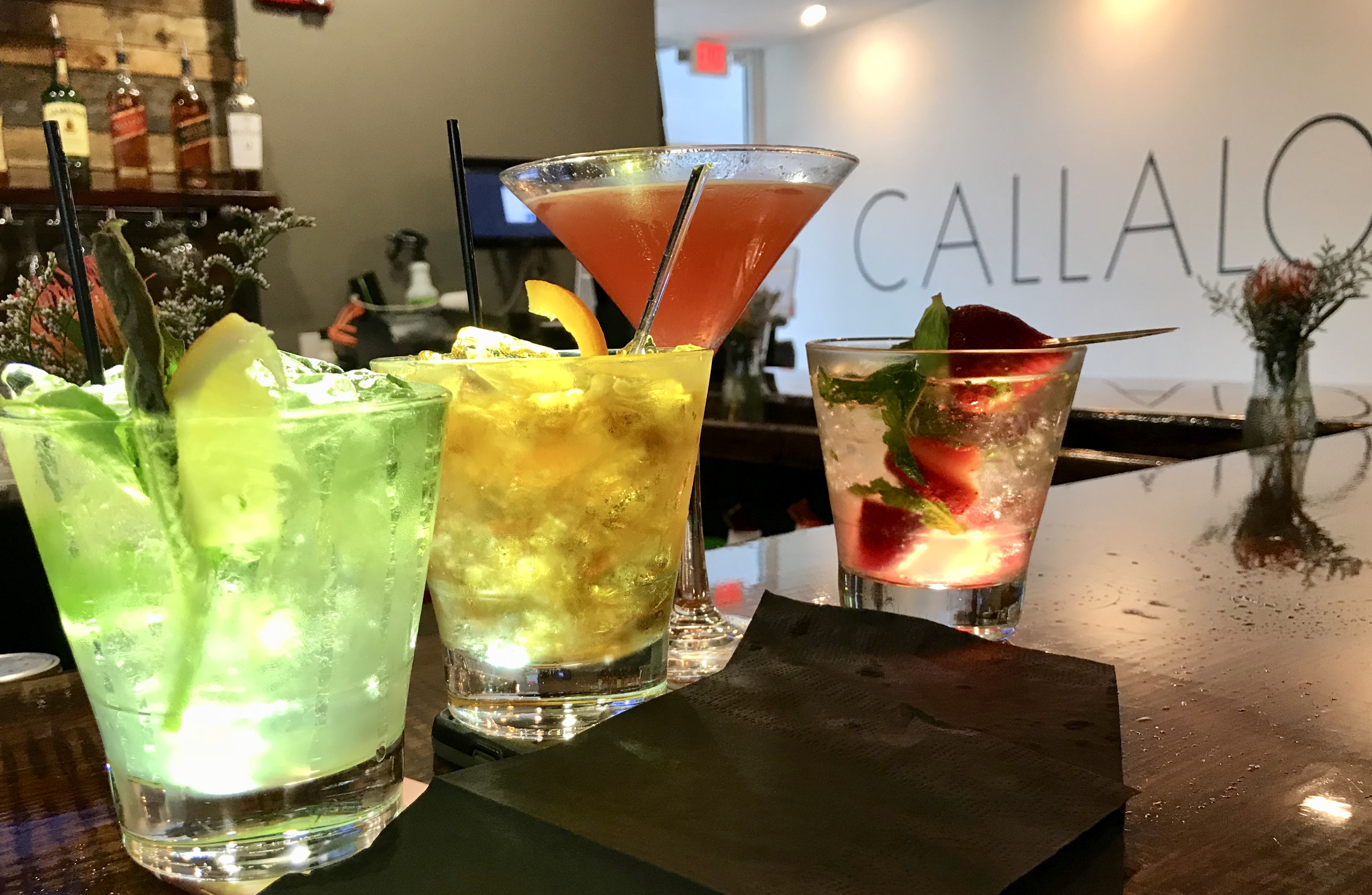 To the left of the bar as you enter is a gorgeous and elegant wine wall.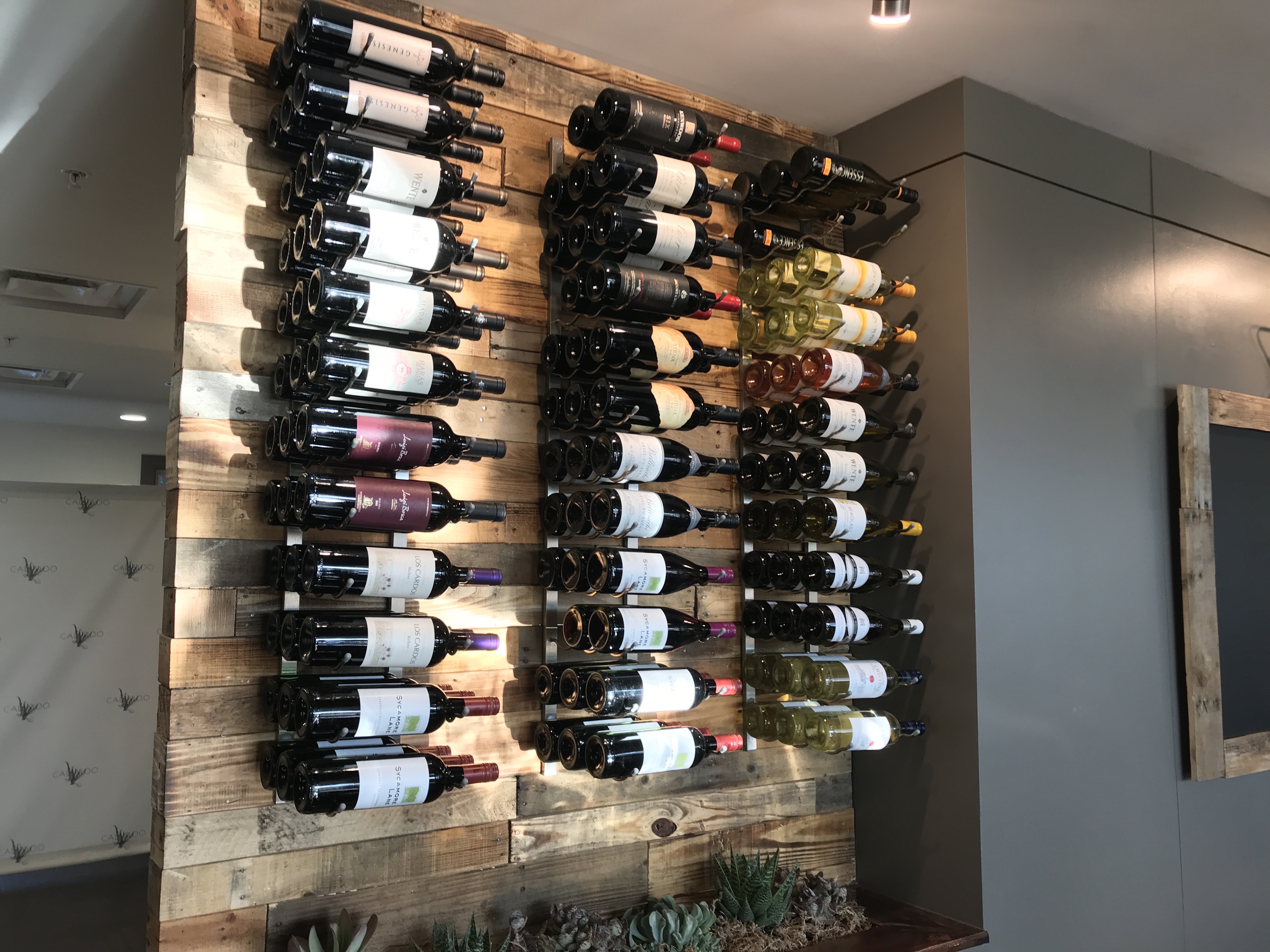 Just before the wine wall on the left is the counter for Pipo's which is also housed as a to-go counter under the same roof as Callaloo. Partner, Ramon Hernandez, is the owner of Pipo's and now has space to also offer catering options out of the same kitchen. The building also has a large event space to the left of the restaurant. See pictures and read more about Callaloo's event space here.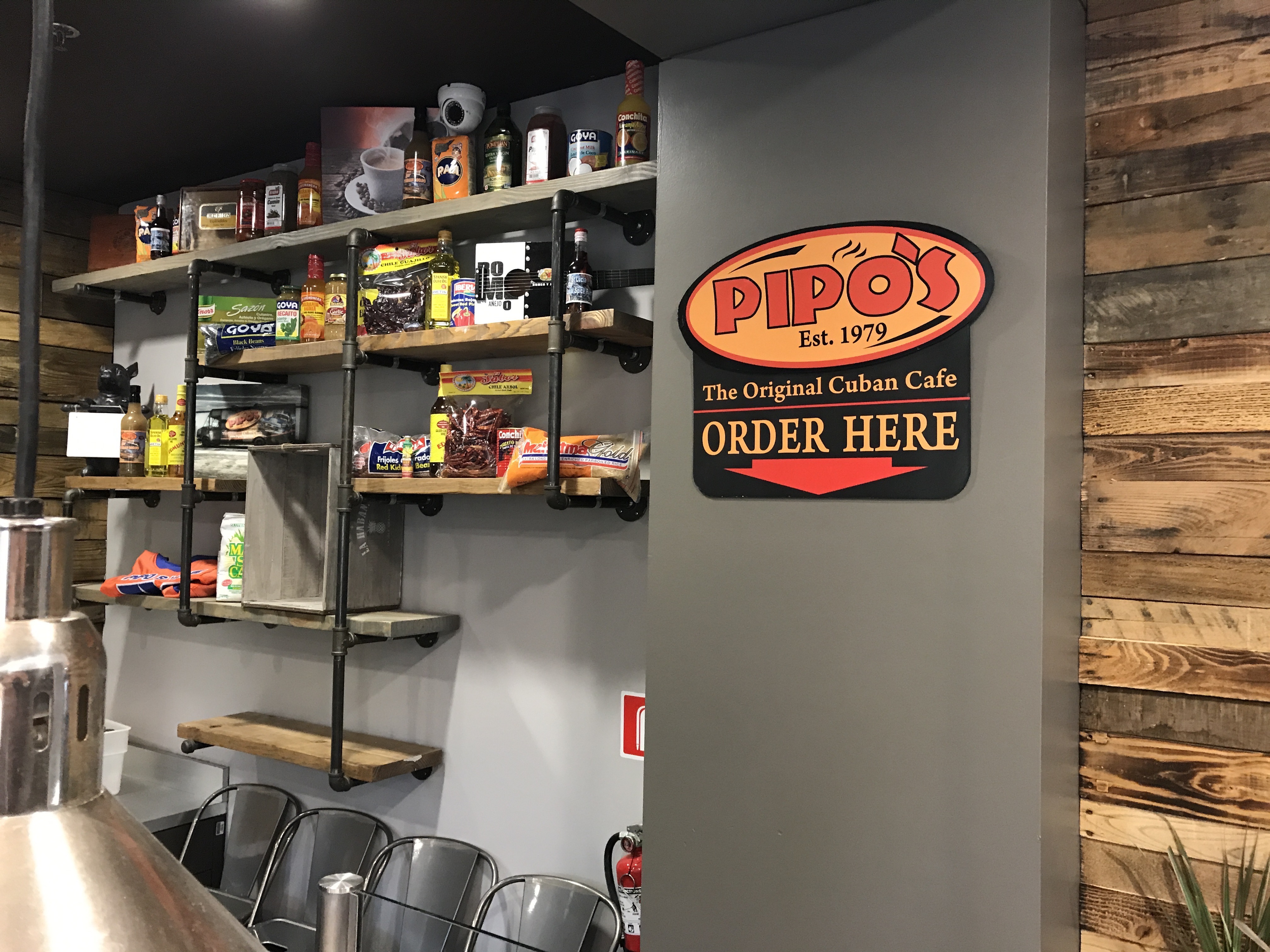 In the back of the main dining area is a private dining area that can hold up to 20 people for a more intimate gathering.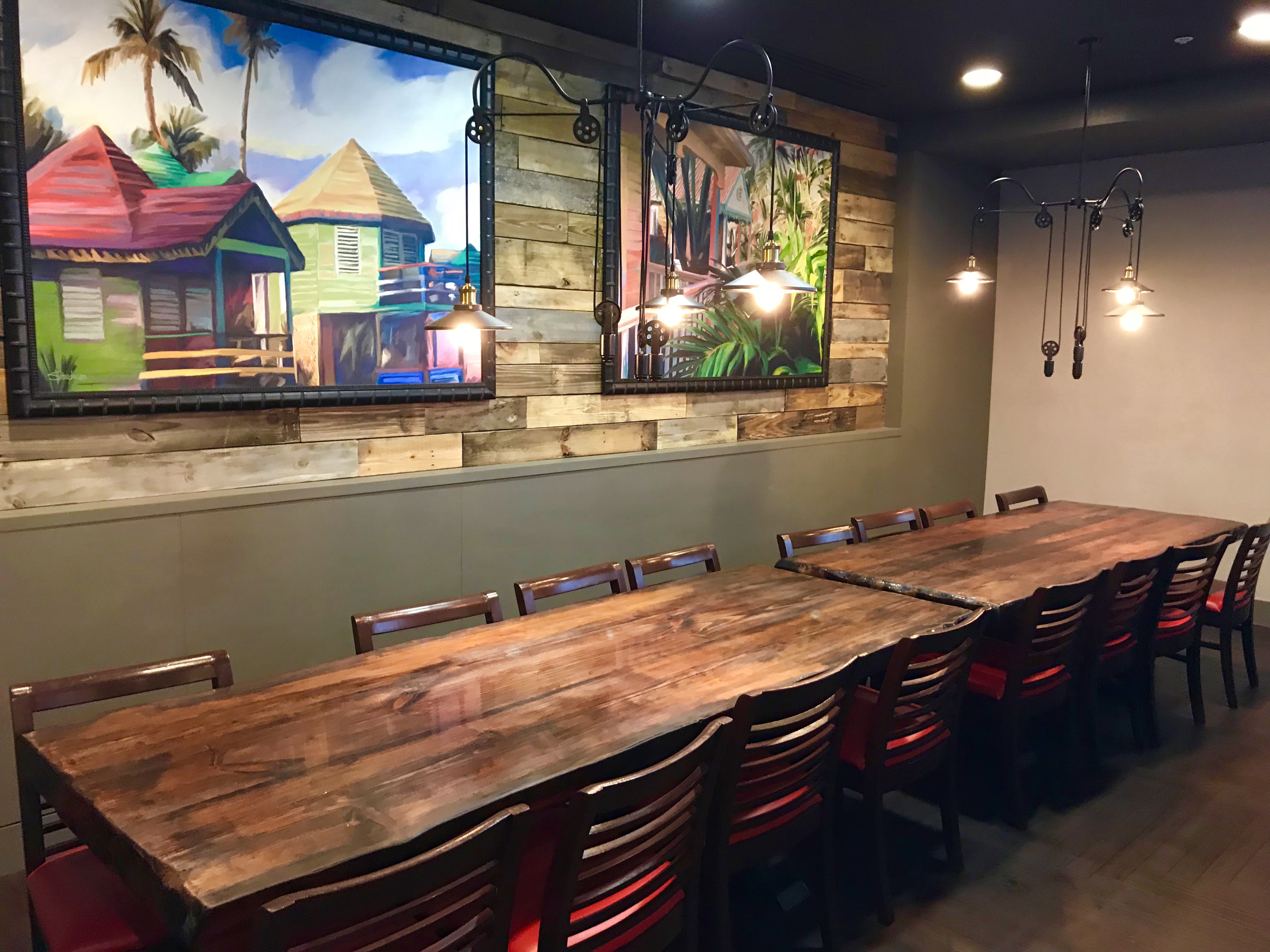 But what about the food? At the friends and family event, we ordered a total of five items and shared them all. We had fantastic service and were in great hands with Codi Lock, who is new to St Petersburg. To say we were delighted is an understatement. We loved everything so much that we returned for lunch the following Tuesday so we could taste more and share those dishes with you also.
We started with the Three Dip Sampler which consists of Callaloo Dip – roasted garlic, olive oil, crushed red pepper & cuban bread toast (Callaloo is a dish of wild greens found in the Caribbean), Hillbilly Hummus – black eyed peas & cuban bread toast, and House Smoked Mullet Spread with cuban bread toast. My favorite was the Callaloo Dip as it had a tanginess and a bite with the garlic and pepper. Plus I just love greens. The House Smoked Mullet was fantastic with that wonderful smoky flavor. This was Kevin's favorite and could be a meal in and of itself. I thought the Hillbilly Hummus could use a tad more salt…but that's just me. Kevin loved the full cloves of roasted garlic in the hummus. (The current menu description doesn't list the garlic.)  These were so close because they were all delicious. And that cuban toast bread. Perfect.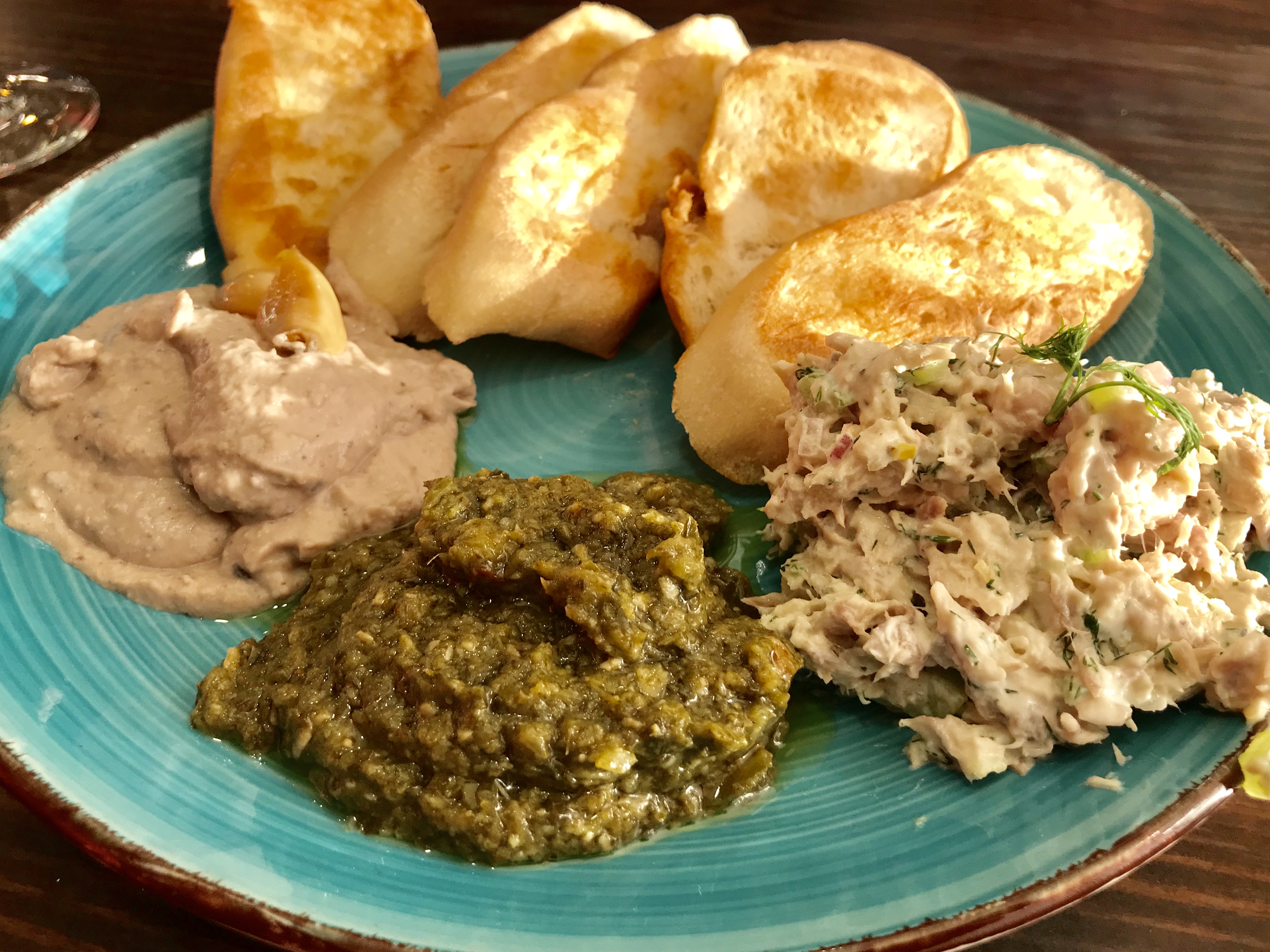 Next we tried the Crab and Callaloo Stew with bacon and okra. What is not to love about a stew made with greens, crab, bacon and okra? Nothing. Fantastic earthy flavors and ripe for adding a touch of hot sauce to make it even better.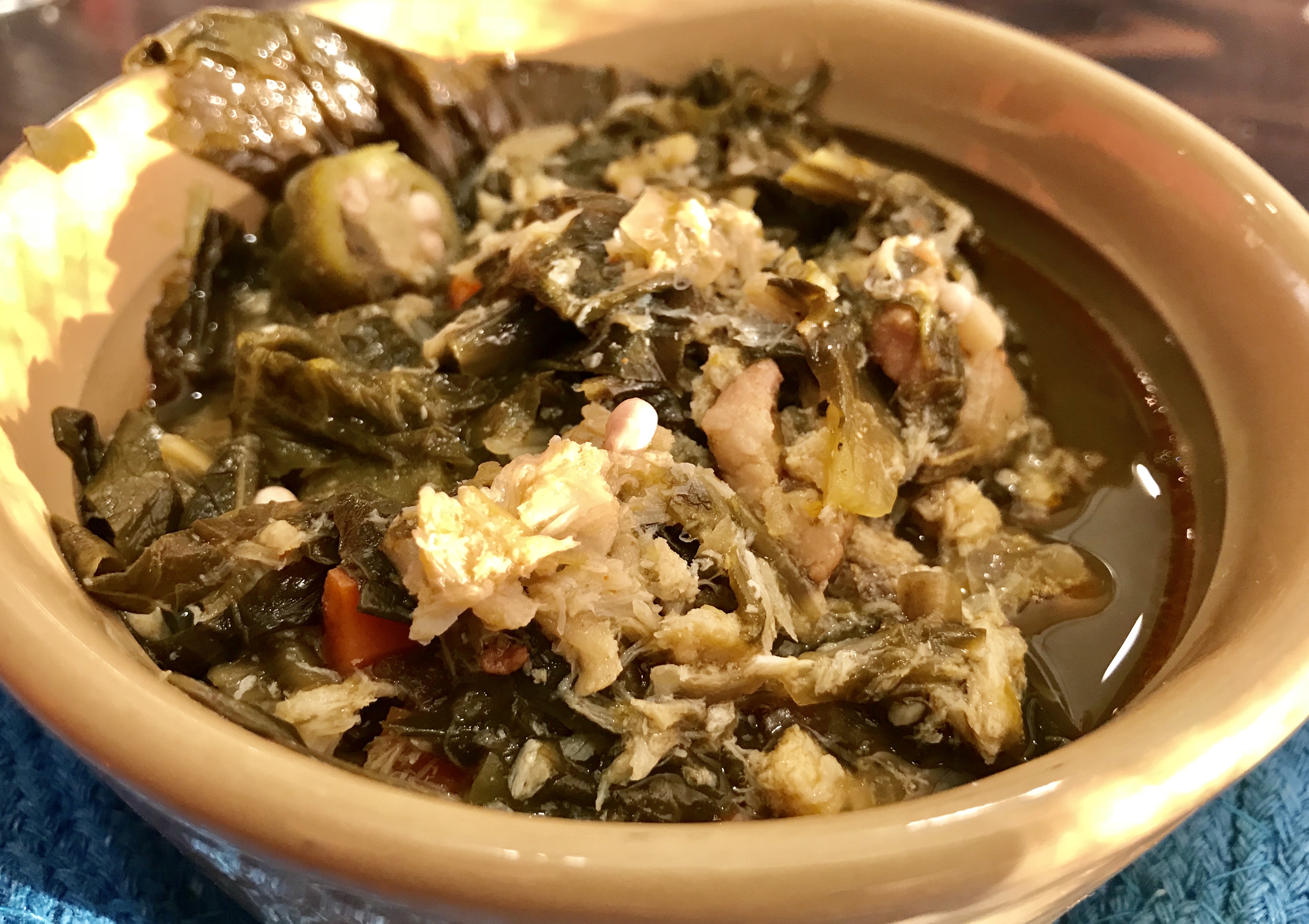 Kevin loves shrimp & grits. If it's on a menu, he is sure to order it. This shrimp & grits is not your typical shrimp & grits as it contains smoked tomato, pork bark, white wine, fresh basil and cheese grits. Soupier than normal due to the white wine butter sauce that is absolutely scrumptious and bathes the shrimp in moisture. A different experience to be sure. Kevin being the expert calls this dish "gourmet comfort food."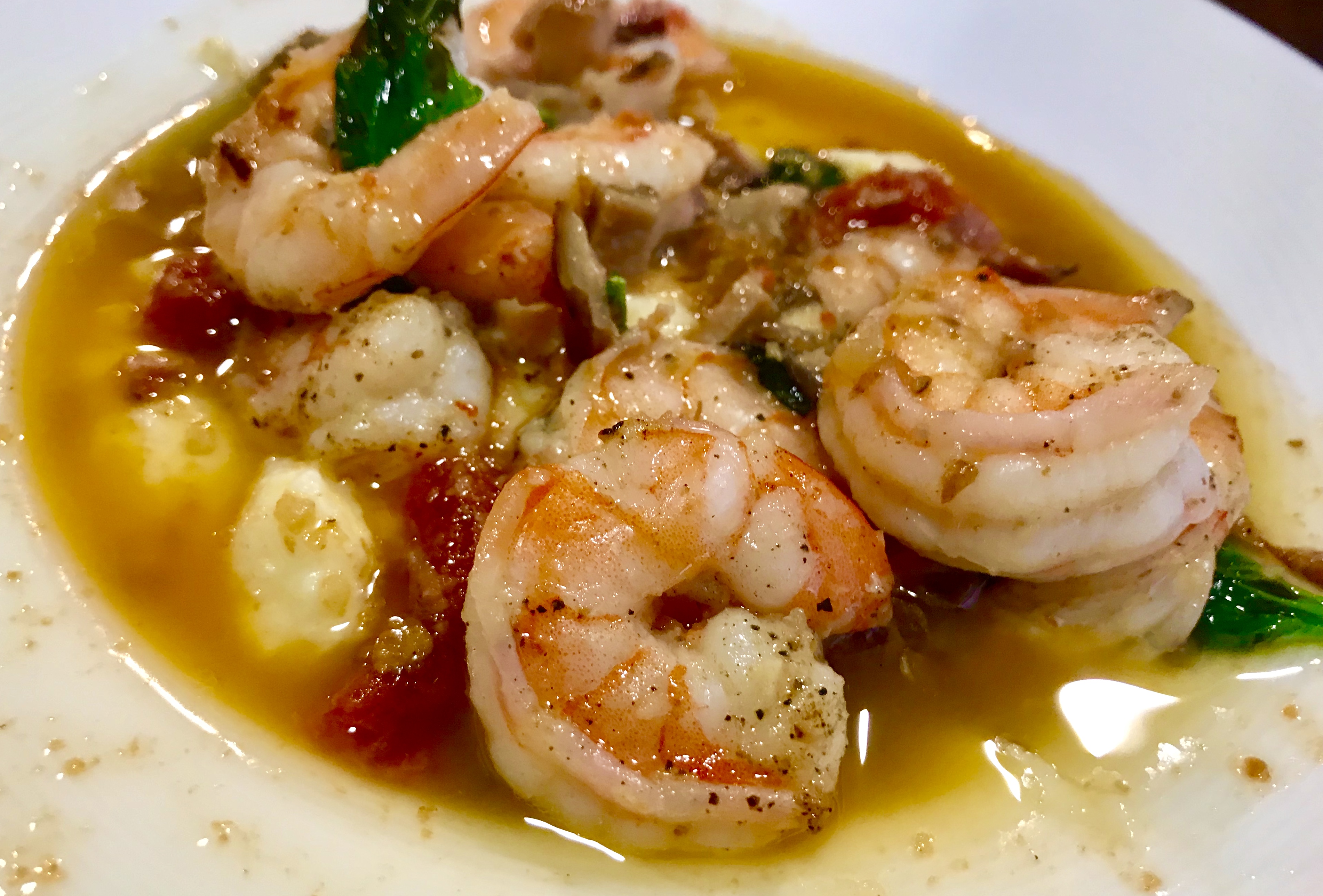 It's not possible for me to go to a restaurant that names a dish The World's Best Fried Chicken and not order it. I am not a huge chicken and waffles fan and I rarely order it. It seems like a fad, trendy dish. However, I had to try that chicken and am I ever glad we did. It definitely lives up to its name. This fried chicken was very savory and crunchy on the outside which contrasted perfectly with the plump, moist and juicy chicken on the inside. The chicken is served with cheese grits and corn bread stuffing waffles and hot maple mustard sauce. Corn bread waffles what a great combination with the chicken and gives this dish the perfect tweak to traditional chicken and waffles. And that sauce. Holy smokes is it ever a mouth explosion of sweet, spice and savory flavors that harmonize in perfect combination.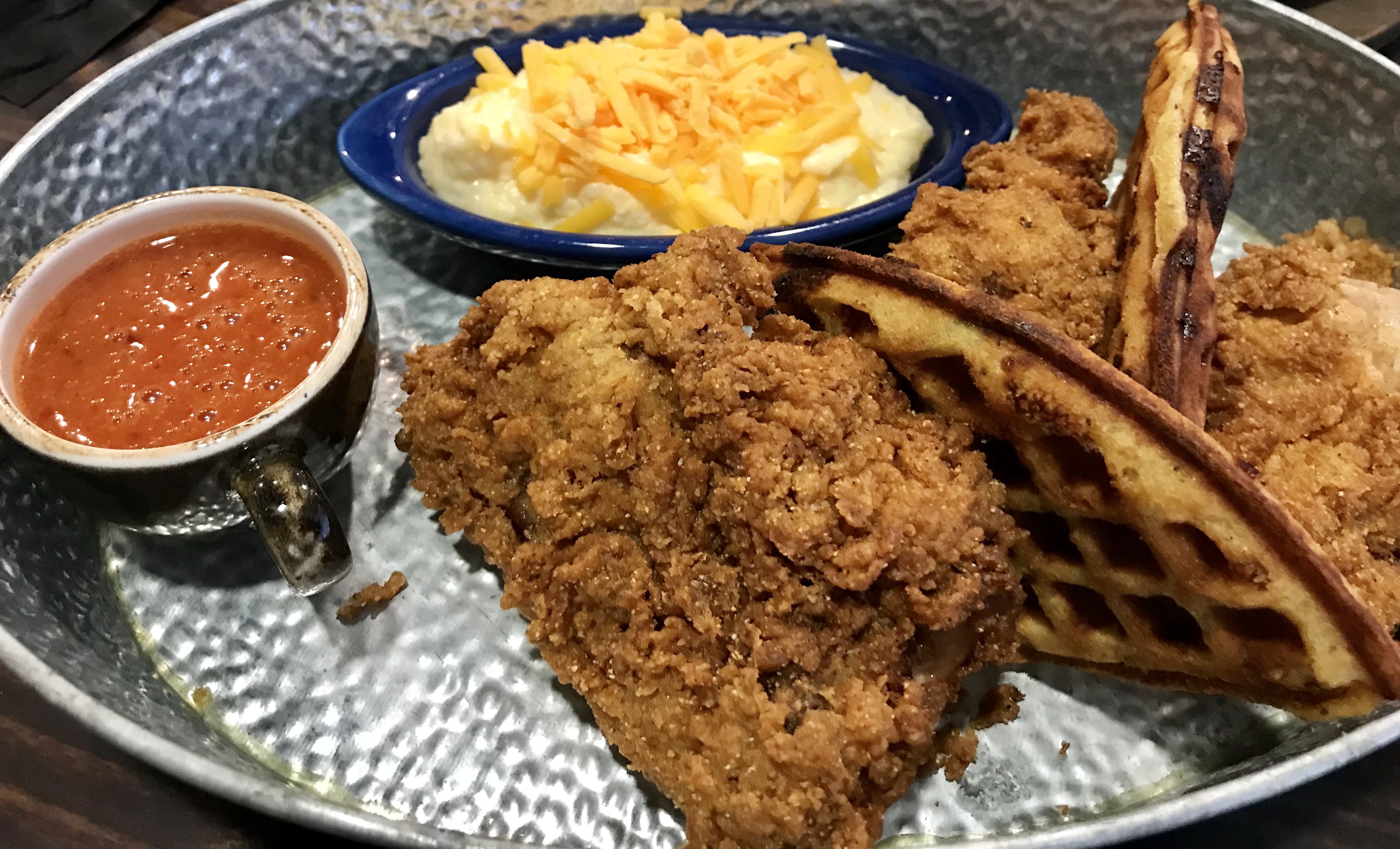 The finale for the night was the Southern Style Meatloaf. Another dish I insisted on ordering. I have yet to find a meatloaf in St Pete that is worth ordering. Well, I found it. And now I am going to have to buy more stretchy pants. Finally a regular, down-home—not smothered in ketchup—savory and juicy meatloaf. It comes with a smoky coffee onion gravy, smashed just right garlic mashed potatoes and southern green beans with pork bits that are not mushy but cooked just a tad al dente. This is a to die for southern meal at its finest.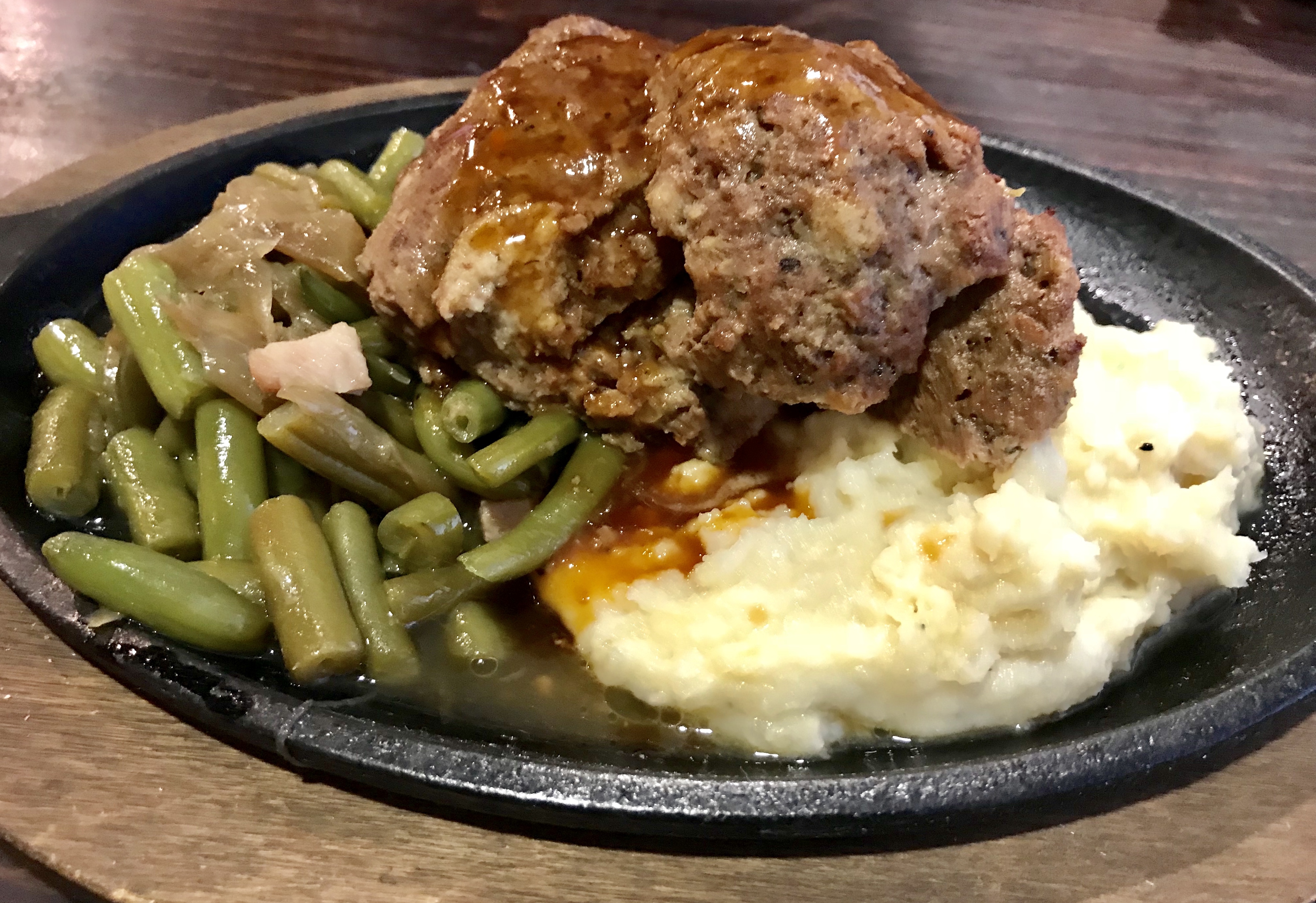 When we returned for lunch on Tuesday the 20th of March, we were excited to try more. Thank you to Laura Mulrooney for another meal with fabulous service. We started with a Caesar salad which is a very nice size portion to share and was delicious with toasted cuban bread for croutons and the Smoked Pork Mac 'n Triple Cheese Skillet with green peas, jalapeño and scallion. The Mac is served in a fresh from the oven skillet and just as creamy and scrumptious as it looks.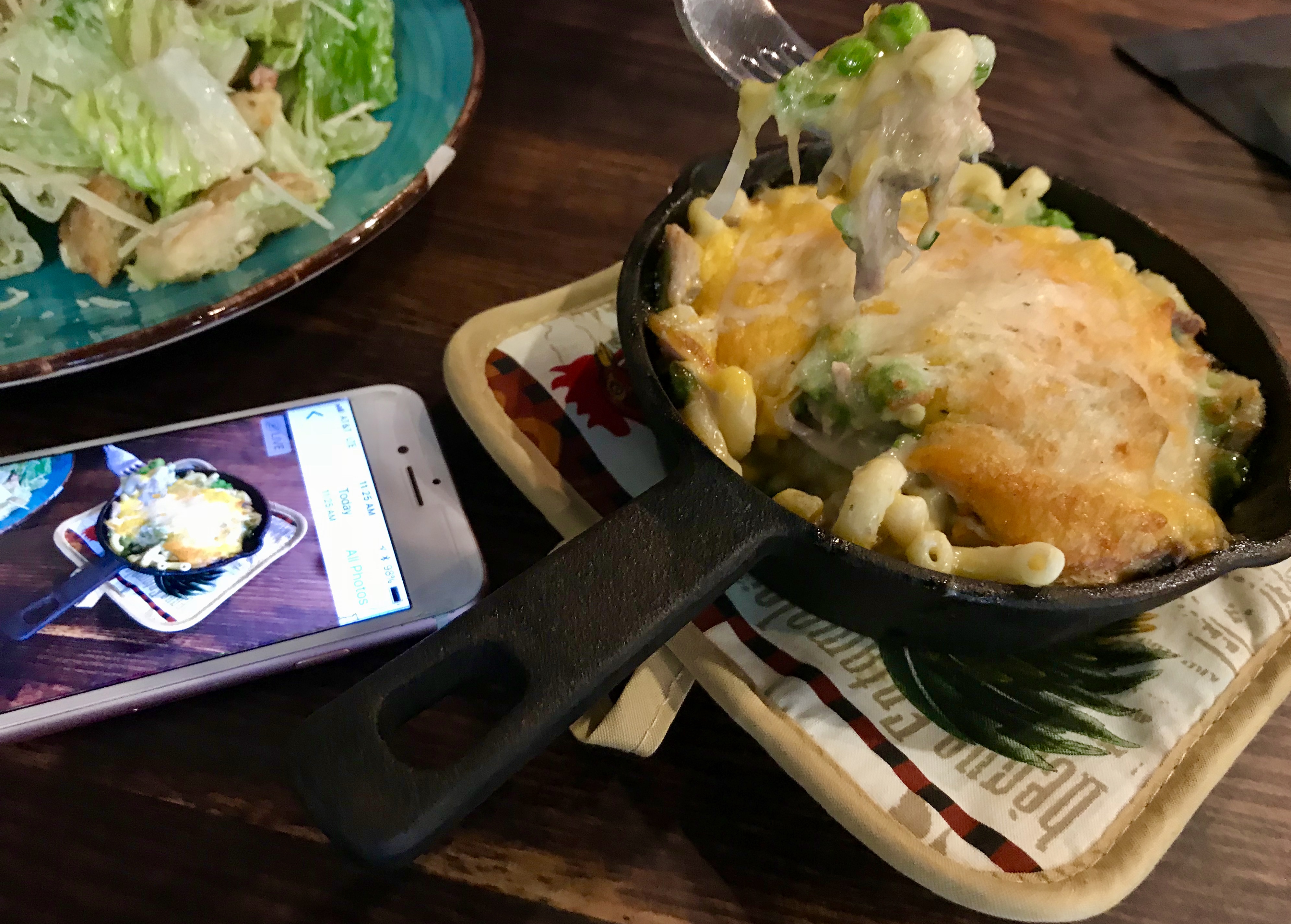 Another one of my Southern favorites are pork chops. Boneless ones, especially, if not cooked right can end up dry and tasteless. Not these. Wow! The flavors on those chops went from a slight sweet to smoky to spicy and were just marvelous. They were tender and juicy. This dish is normally served with callaloo greens and sweet potato waffle fries. Not being a sweet potato fan and that seeming a strange accompaniment to me, I substituted the garlic mashed potatoes instead. You know I am already a big fan of the potatoes, but the greens were cooked exactly as they should be. They had the earthiness and tanginess of the greens mixed with some pork bits and a bit of spice. Loved them. I can't wait to go back for more.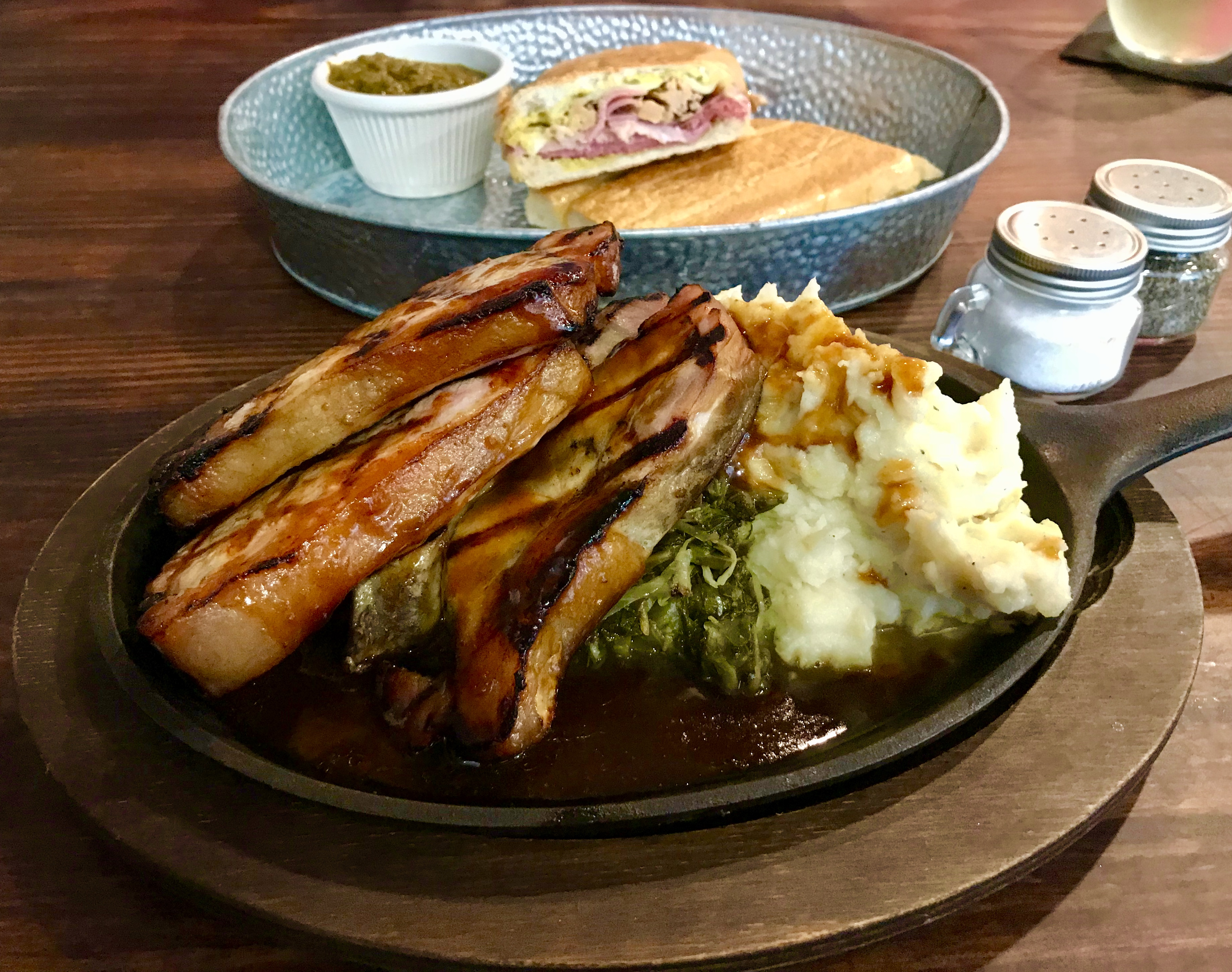 Kevin opted for The Original Cuban sandwich. Of everything that we tried thus far, this was the least impressive dish we ordered. It was tasty, a tad on the dry side, but with so many other things to order it would not be the first on my list. Kevin said that if it was pressed with butter, it would have more flavor, and moisture.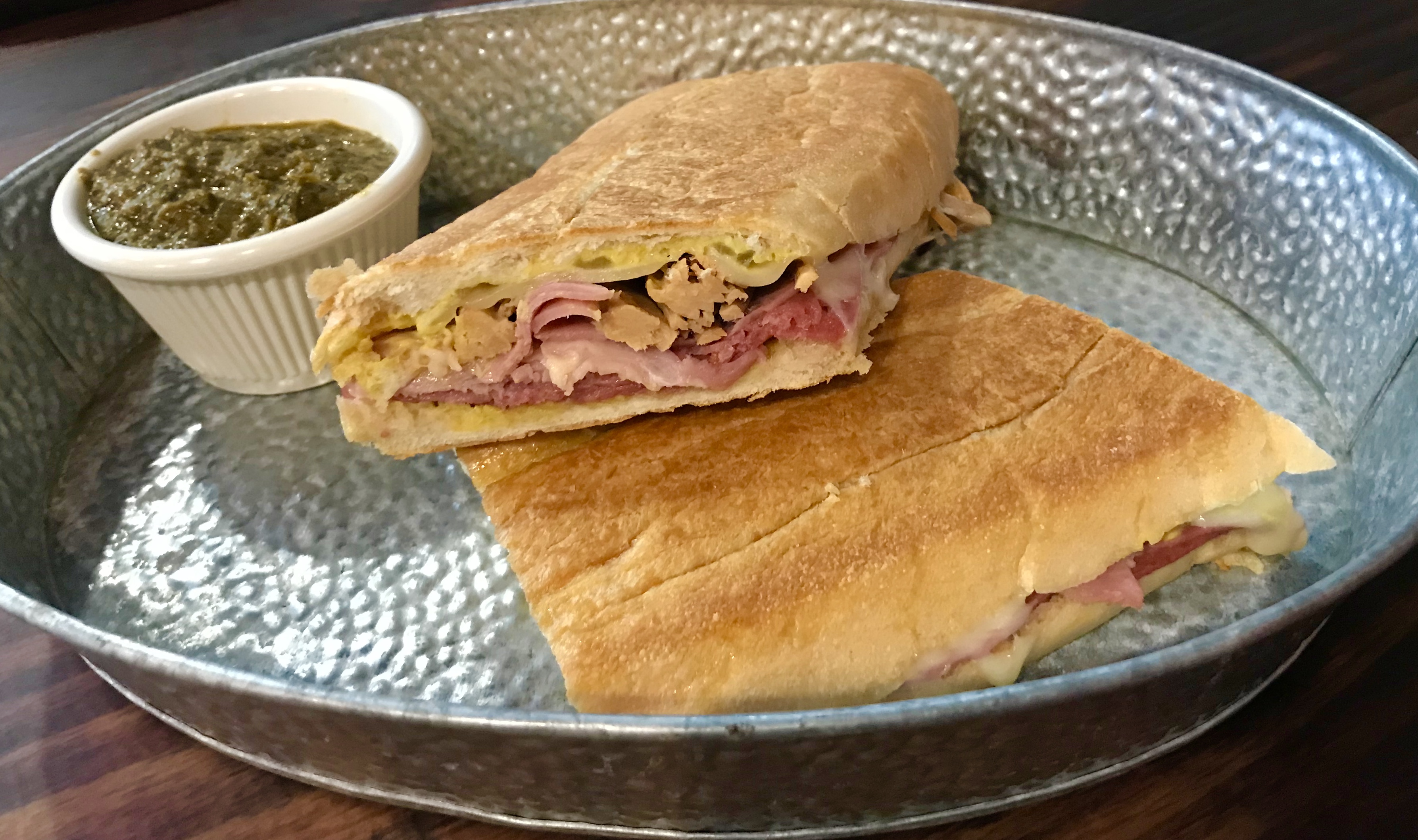 Thank goodness Callaloo is so close to downtown. Literally less than five minutes drive time or the least expensive Uber fare. With all Callaloo has going for itself, it is sure to be a monumental success filling a gap much needed in St Pete…true down-home Southern and Caribbean fare.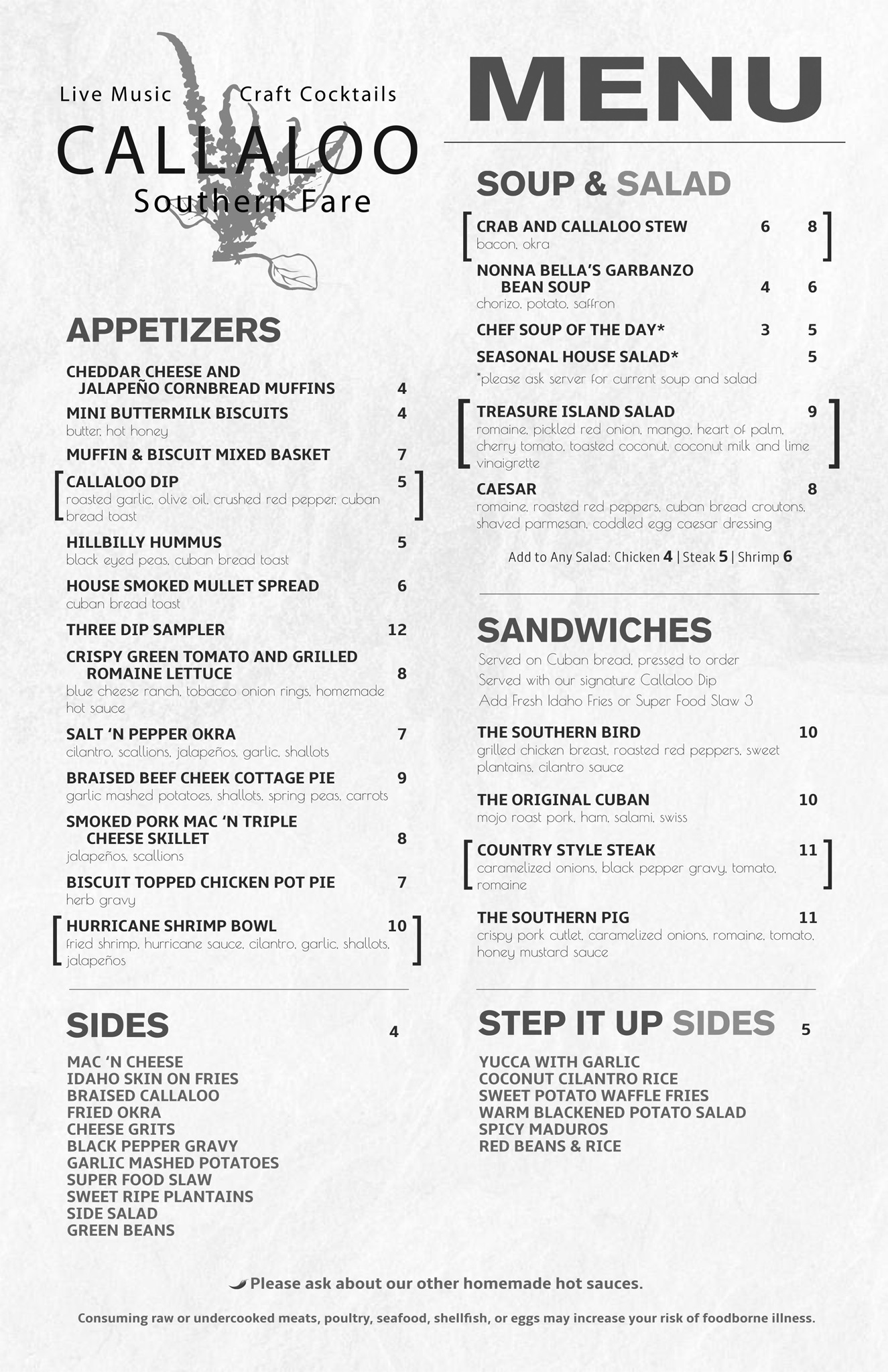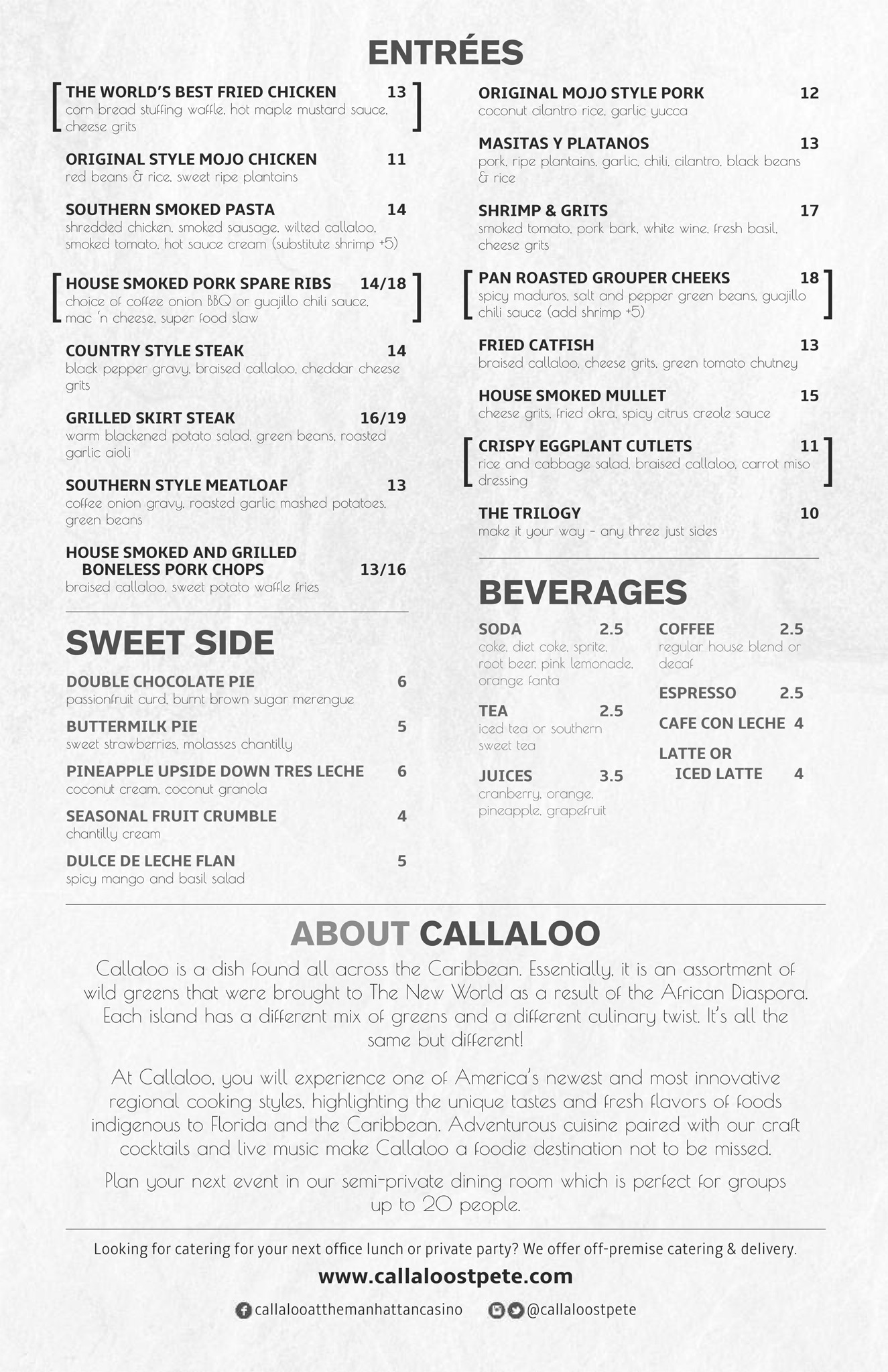 Callaloo offers a blending of the best of two worlds by serving Southern comfort foods such as fried chicken and mac 'n cheese while exploring flavors of the islands with mojo style pork and chicken and sweet plantains. They have a full service bar that features locally distilled spirits and brewed beers. They also offer live music of all genres of artists in the bar and lounge.
DISCLAIMER: Kevin, Lori, Abby, Haley, & Lindsey do not dine anonymously (this would be impossible) and we sometimes get free food (though never expected). However, we dine with the locals and we support our own. You will always get honesty in a respectful manner. We do not include any large national or regional chains in our ratings and reviews. We focus on independent locally owned eateries exclusively.

PLEASE NOTE: Reviews reflect a certain moment in time. Some restaurants stay extremely consistent over many years, and some change for the better or worse. Some things that may change are: chefs, recipes, food suppliers, ingredients, philosophies, ownership, etc. We always hope that you have the same good, or great experience we had.
More Foodies News, Reviews & Recipes
2 Responses