Abby Allen · Jun 15, 2020 · 2 min read
For me (and probably most all of you), alliums are an essential cooking staple. There's a 100% chance that at least one member of the allium family is in our household at any given time. But, let's back up for a moment - what is an allium, you ask? In essence, an allium is a bulbous plant which typically includes onions (of all sorts) and their closely related counterparts (e.g., chives, garlic, leeks, etc.). I'm willing to bet that the majority of you folks reading this have at least some form of onion and a head of garlic on hand (if you don't, well, you should!).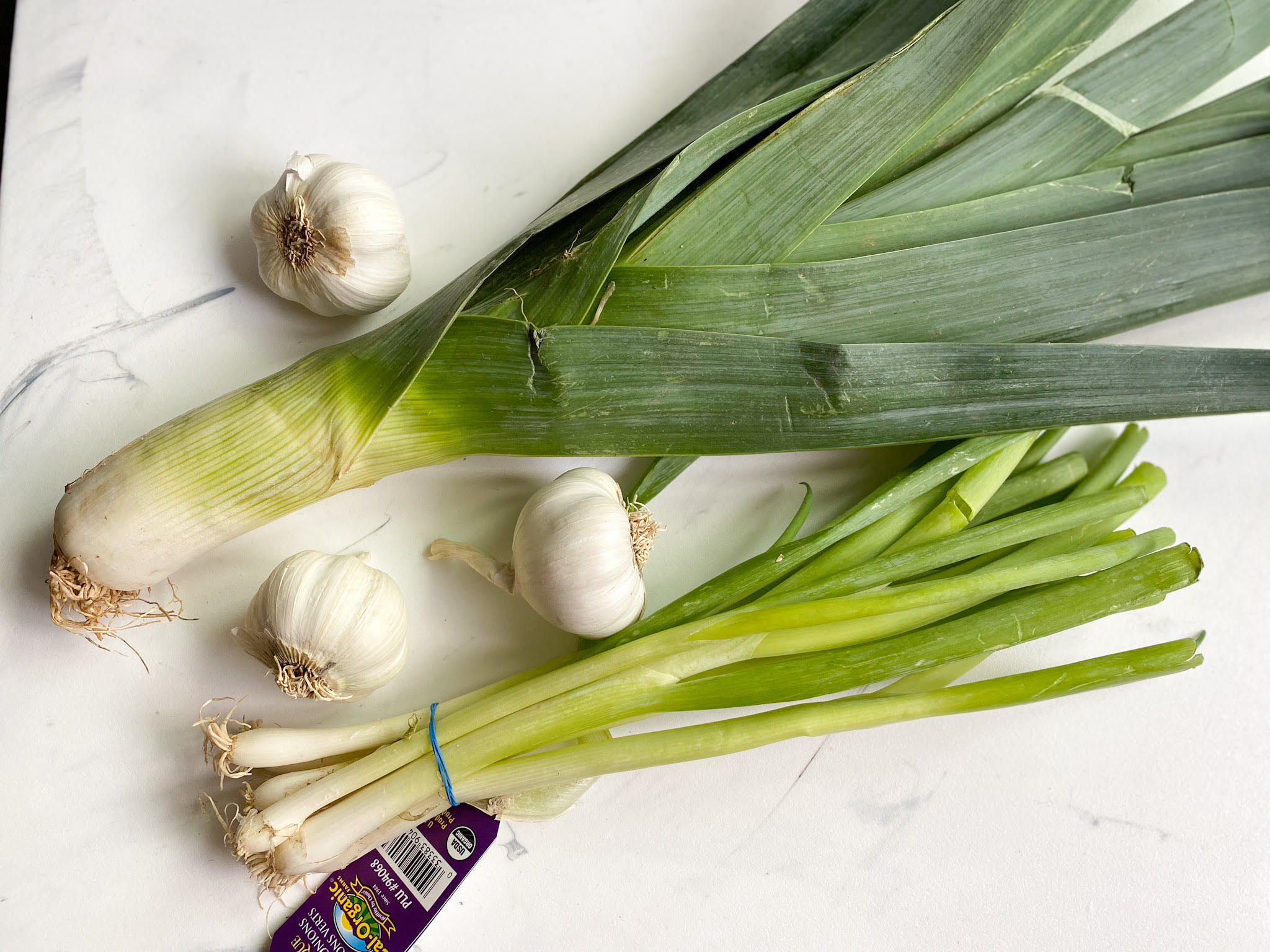 Think about it, a large number of recipes possess a backbone that is comprised of alliums in some way, shape, or form. Alliums always bring robust and distinct favors to every party they attend, and without them, well, the execution of most recipes would simply fall flat.
This fool-proof soba noodle salad recipe combines a handful of popular and prominent members of the allium family and can easily be morphed from a light lunch into a more satisfying dinner with the simple addition of shrimp or chicken.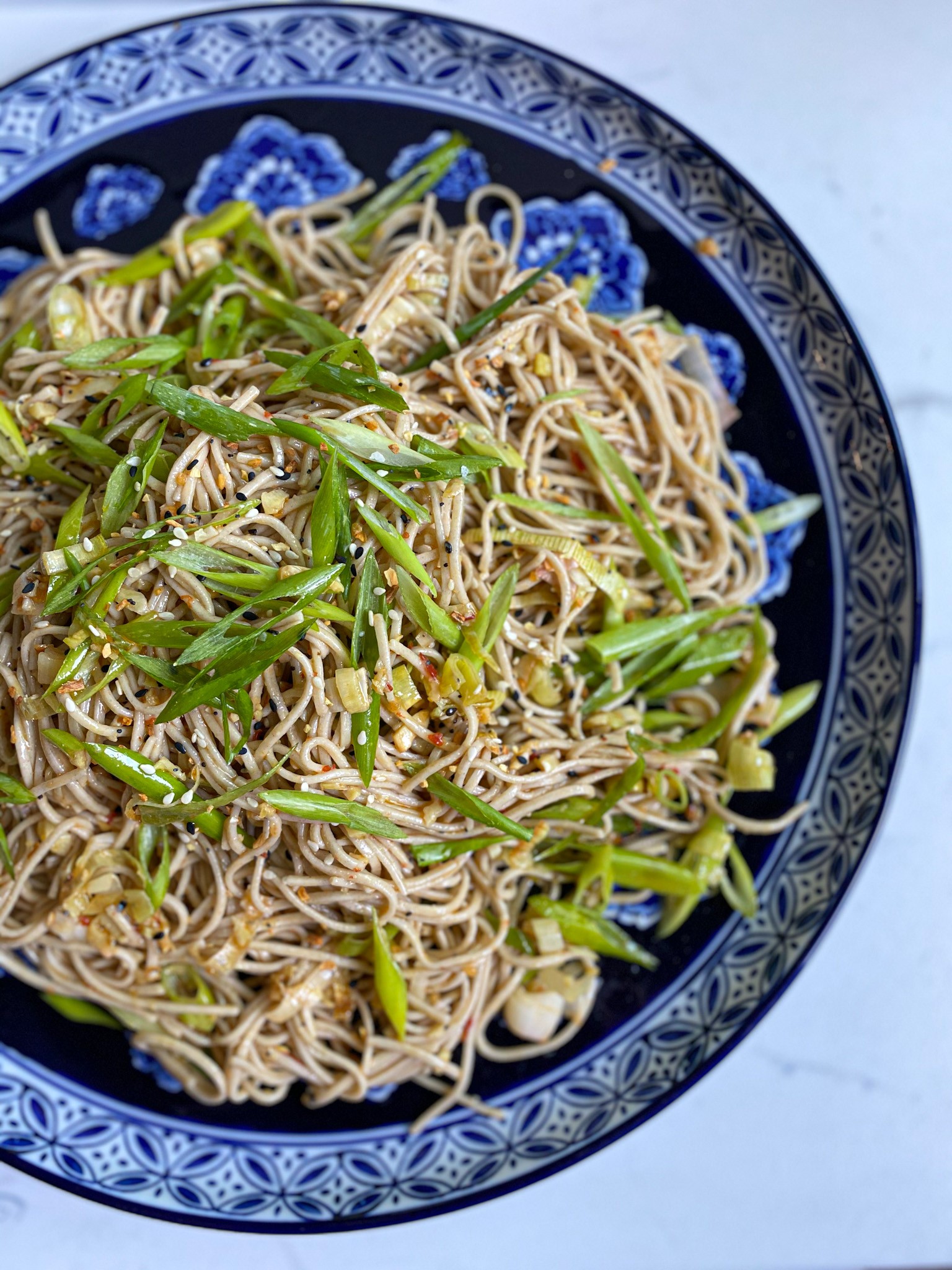 The vast majority of the ingredients in this recipe, with the exception of the miso, can be found at Rollin' Oats. Miso isn't a make or break in this dish, but, it certainly adds a little  somethin'. If you can't find it, fret not, as you can simply omit it.