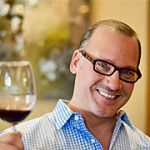 Kevin Godbee · Nov 2, 2020 · 7 min read
It's amazing that we actually have so many new restaurants that opened in the St. Petersburg area in this insane year of 2020. We also need to congratulate all of the eateries that stayed in business, which are currently in the majority. Only a few have closed. Hopes, prayers, good vibes, positive thoughts, and any other way you can think to put it for 2021. We are lucky that we live in a tropical climate with a mostly warm winter so we can still eat outside.
St. Petersburg, Florida continues to grow as a foodie town, and even though travel is still iffy right now, we are more and more becoming a food destination.
As we always say, someone from St. Petersburg Foodies actually did go to these places, and eat the food. Even in pandemic times, we stay steadfast in refusing to not do what other publications do even when there isn't a pandemic. (Other publications just compile lists without setting foot in the actual places.)
For most of this year, our former sextet of foodies has been cut down to a trio for reviews. (We're a quartet when you include recipes.) Anywhere from one to all three of us ate at these places, and then we cast our ballots. We were immediately unanimous on five, and then hashed out the rest.
What we did to stay safe is to go at off hours, wear masks, and either sit outside, or far away from anyone else. We are pleased to present you with our completely biased and opinionated list of our favorite new restaurants that opened in the crazy, insane, nutso year of 2020.
10 Best New Restaurants in St. Petersburg FL 2020
These are listed in alphabetical order. <------ Look
1. Doc Ford's Rum Bar and Grille
610 2nd Ave NE
St. Petersburg, FL 33701
(727) 857-8118
Doc Ford's Website
Doc Ford's Rum Bar and Grille at the St. Pete Pier is a great restaurant to stop in for boozy cocktails, mouthwatering apps, fresh seafood entrees, and amazing water views.
The Deep Water Mahi Mahi is a colorful dish with hand cut mahi mahi seared in sweet soy sauce, placed on a jasmine rice stir fry with a tropical vinaigrette. This entree is a prime example of how Doc Ford's uses tropical flavors from the islands.
2. Doormét Gourmet Café
681 Central Ave
St. Petersburg, FL 33701
(727) 300-3636
Doormét Website
Doormét has a little bit of everything for everyone. There's wings, pizza, sandwiches, salads, burgers and pasta dishes galore. Doormét has all of the classics from Scampi and Spaghetti & Meatballs to Italian chicken specialties and more.
3. Italy Bottega
1045 Central Ave
St. Petersburg, FL 33705
(727) 954-4572
Italy Bottega Website
If you're hankering for authentic Italian food, a stellar wine selection, and a mini market to gather ingredients to prepare Sunday's pasta sauce, look no further than Italy Bottega in downtown St. Pete. This quaint storefront on Central Avenue has a focus on impeccably crafted paninis, Nutella filled donuts, and so much more! Being from Rome himself, the owner at Italy Bottega knows his stuff, and definitely cares about providing the highest quality of food and wines to his guests. Transport yourself to Italy right here in downtown St. Pete by visiting Italy Bottega.
4. Mary Margaret's Olde Irish Tavern
29 3rd St N
St. Petersburg, FL 33701
(727) 873-6764
Mary Margaret's Website
Mary Margaret's opened February 21, 2020. We went several times before the pandemic kicked in, and made a few Facebook posts, and had one of the owners, Pete Boland on the podcast. It's not until now that we realized we never published a review on our site. Damn pandemic got us all confused. Their food is excellent authentic Irish, and inspired Irish comfort food, and their burger made our 2020 roundup.
The Guinness Burger is one of the best ever! The Cottage Pie is great, and the Potato Leek soup are a few favorites here.
5. Nash's Hot Chicken
1053 Central Ave N
St. Petersburg, FL 33705
(727) 285-3994
Nash's Website
Nash's is a stationary food truck in The Edge District where the roundabout in on Central Avenue. They have their own unique take on Nashville Hot Chicken that is excellent. Nash's has the same ownership of the multiple award winning The Mill restaurant. When The Mill had to shutdown in March and April, co-founders Jason Griffin, and Chef Ted Dorsey accelerated their plans to open Nash's, which was already in the works pre-pandemic.
6. Sea Dog Cantina
2832 Beach Blvd S
Gulfport, FL 33707
(727) 914-0112
Sea Dog Cantina Website
If you love Mexican food, you will really love Sea Dog Cantina. Everything here is exploding with flavor. All of the over a dozen dishes we had were phenomenal, bursting with flavor, divine inspirations of Mexican food heaven. It's also a really cool huge space with pool tables, and an indoor / outdoor bar in quaint laid back Gulfport.
7. Teak Restaurant
800 2nd Ave NE
St. Petersburg, FL 33701
(727) 896-1080
Teak Website
Teak is located at the end of the new St. Pete Pier that opened in July. The food, booze, and views are all spectacular. There is something here for everyone with small plates, large plates, and lots of seafood, and great meat dishes too. It's a must go for date night, or to take your friends from out of town. There are tons of great photo ops here too.
8. Tiki Docks Bar & Grill
3769 50th Ave S
St. Petersburg, FL 33711
(727) 810-8454
Tiki Docks Website
Tiki Docks is another place with great views where you feel like you're on vacation in paradise ... and you just might be. It's obviously a tiki feel with boat drinks, rum drinks and a seafood forward menu. Even though Tiki Docks has that vacation feel, it is the furthest thing from a tourist trap. The food is high quality and excellent.
9. The Urban Stillhouse
2232 5th Ave S
St. Petersburg, FL 33712
(727) 440-8040
Urban Stillhouse Website
The Urban Stillhouse stands out for many reasons. It's a remarkable 16,000 square foot space with a unique background story, and an exceptional, eclectic array of fare. It's located a little bit off the beaten path in the Warehouse Arts district, and it is certainly a destination worth seeking out.
10. Wild Child
2710 Central Ave
St. Petersburg, FL 33712
(727) 954-7425
Wild Child Instagram
Wild Child is all about what's fresh, local, and in-season. It's a diverse neighborhood bistro with a hip vibe located in the burgeoning Grand Central District.
While the above restaurants were picked as the 10 best, below is a list of additional new and exciting spots that hit the scene this year, or late last year.
Anju St. Pete
2827 16th St N
St. Petersburg, FL 33704
727-289-8568
Anju Website
Avo's Kitchen in Iberian Rooster
475 Central Ave
St. Petersburg, FL 33701
(727) 258-8753
Avo's Website
Avo's Kitchen Review
The Blend Coffee & Wine - Downtown
490 1st Ave S
St. Petersburg, FL 33701
(727) 827-7744
The Blend Facebook
The Blend Coffee & Wine - Old Northeast
1211 4th St N
Saint Petersburg, FL 33701
(727) 289-9312
The Blend Facebook
The Blend Review
Book + Bottle
17 6th St North
St. Petersburg, FL 33701
(727) 240-7448
Book + Bottle Website
Book + Bottle Review
CellarMasters Wine Bar and Bottle Shop
1005 1st Ave North
St. Petersburg, FL 33705
(727) 289-9889
CellarMasters Website
CellarMasters Review
Club 201 at the Detroit
201 Central Ave
St. Petersburg, FL 33701
(727) 843-6427
Club 201 Website
Crislip Cafe
645 Central Ave
St. Petersburg, FL 33701
(727) 954-0117
Crislip Facebook
Crislip Cafe Review
The Dewey Beach Bar & Grill
107 8th Ave
St Pete Beach, FL 33706
(727) 228-1000
Dewey Website
Dewey Beach Bar & Grill Review
Fo' Cheezy Twisted Meltz
6305 Gulf Blvd
St Pete Beach, FL 33706
(727) 498-3205
Fo' Cheezy Website
Fo' Cheezy Review
Greenstock
449 Central Ave
St. Petersburg, FL 33701
(727) 350-4721
Greenstock Website
Greenstock Review
Grumpy Gringo
17 3rd St North
St. Petersburg, FL 33701
(727) 209-0202
Grumpy Gringo Website
Grumpy Gringo Review
The Marquise Café
2525 Pasadena Ave South
South Pasadena, FL 33707
(727) 367-2233
The Marquise Café Website
McArthur's Irish Pub
9246 4th St N
St. Petersburg, FL 33702
(727) 914-7474
McArthur's Website
Must Wine Loft
442 2nd St N
St. Petersburg, FL 33701
(727) 289-6418
Must Wine Loft Website
Must Wine Loft Review
Naked Farmer
200 Central Ave Suite 150
St. Petersburg, FL 33701
(727) 826-0338
Naked Farmer Website
Naked Farmer Review
Pinoy
1113 Central Ave
St. Petersburg, FL 33705
(727) 281-0072
Pinoy Website
Toss Salads & Wraps
600 1st Ave North
St. Petersburg, FL 33701
(727) 291-0070
Toss Website
Uptown Eats
689-D Dr M.L.K. Jr St N
St. Petersburg, FL 33701
(727) 810-3287
Uptown Eats Website
Uptown Eats Review
Our Best New Places in 2019 can be found here.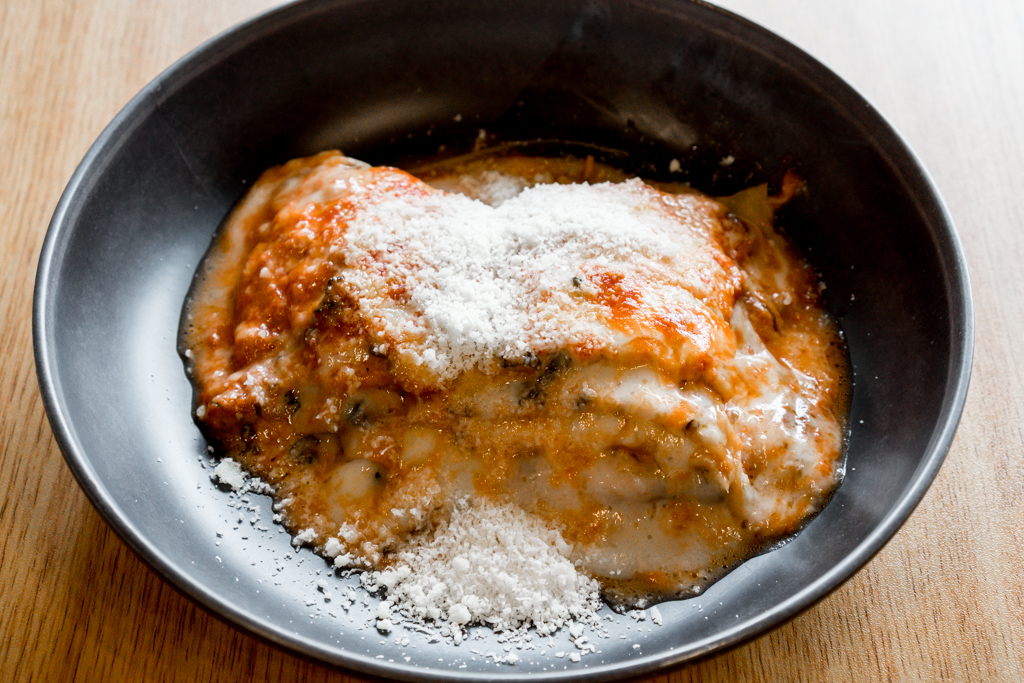 Readers Rating

Rated 4.9 stars




4.9

/ 5 (

Reviewers

)

Spectacular
---
St. Petersburg Florida's residents chose the best new restaurants where the locals go to eat.